100 Cheap Christmas DIY Stocking Stuffers That You Will Love To Give!
Why spend a lot of money buying gifts when you can make some wonderful items by yourself.
Moreover, you can ask your kids to help you with some of these wonderful DIY Christmas stocking stuffers.
The best thing about making them at home – you are flexible and don't need to plan a shopping spree as most of them could be made from materials you already have in your home.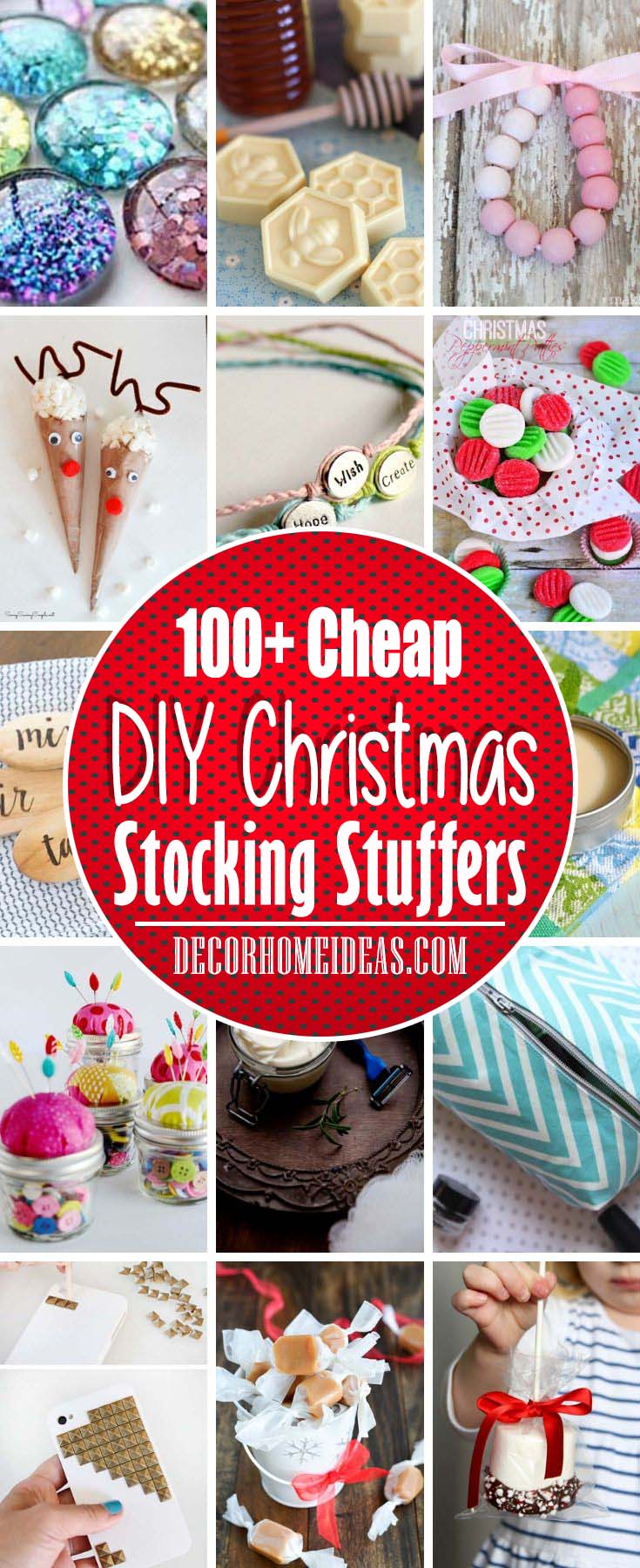 Don't forget to PIN this image for quick access to all of these amazing ideas.
Anthropologie Moon Necklace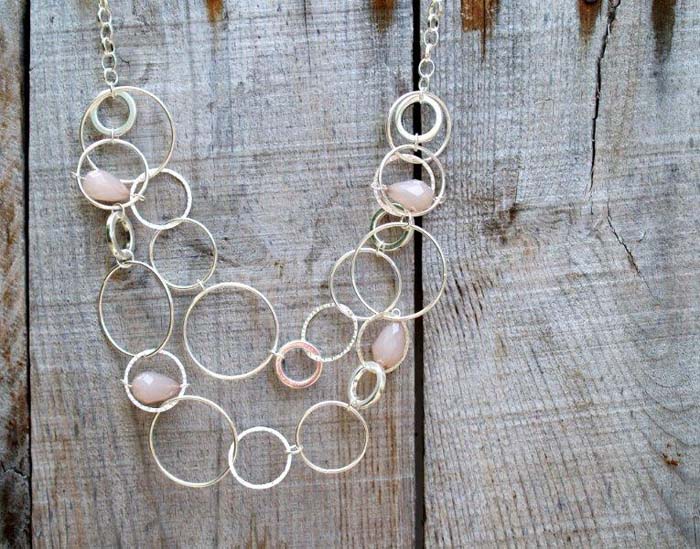 Simple circles rings create the perfect way for you to say you love the origin, nature, and destiny of this hand made pure beauty.
via Flamingo Toes
Aromatherapy Shower Steamers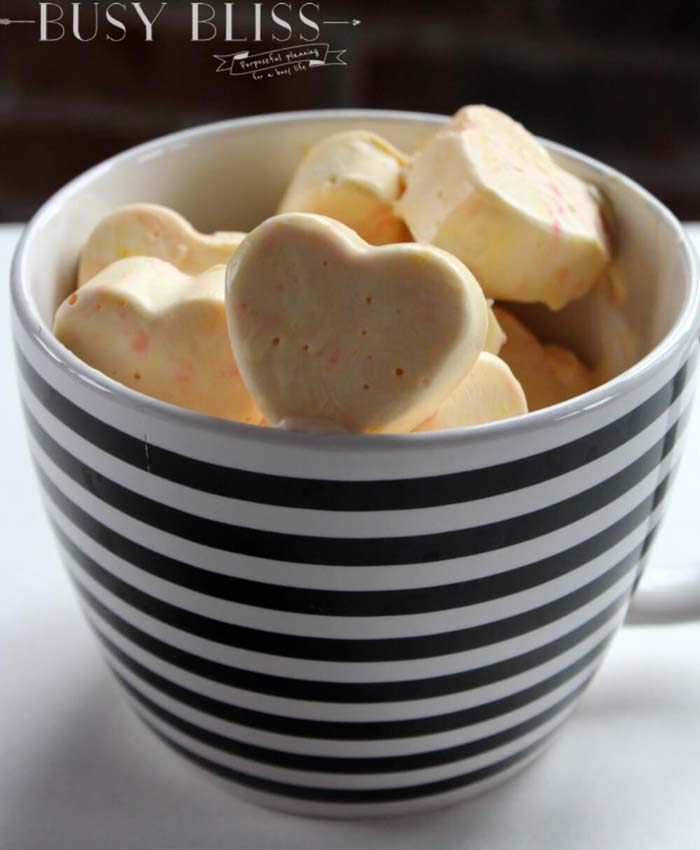 Early mornings are not for everyone, but diffusing essential oils in these sweet little shower steamers may help energize you.
Try some blends in citrus or peppermint. The combination makes your mornings a bit better. Create a variety of colors, shapes, and aroma.
via Busy Bliss
Cheap Chic Pouch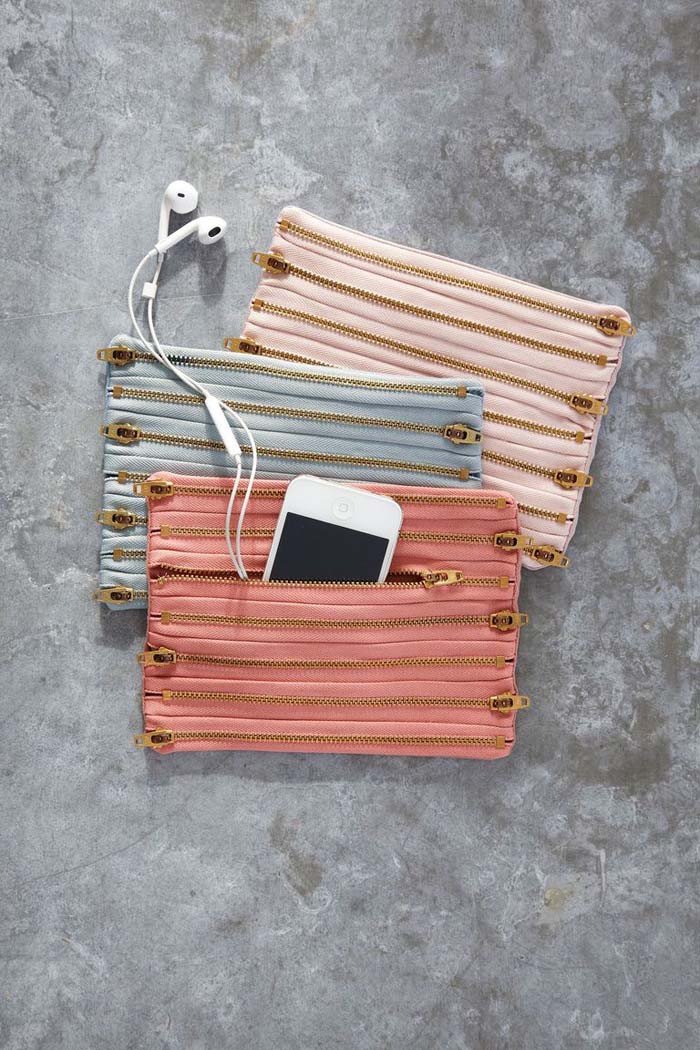 Zippers, zippers, zippers. Fun colors and sizes, create a pouch for cords, candy, and coins.
via Country Living
Christmas Cookie Cans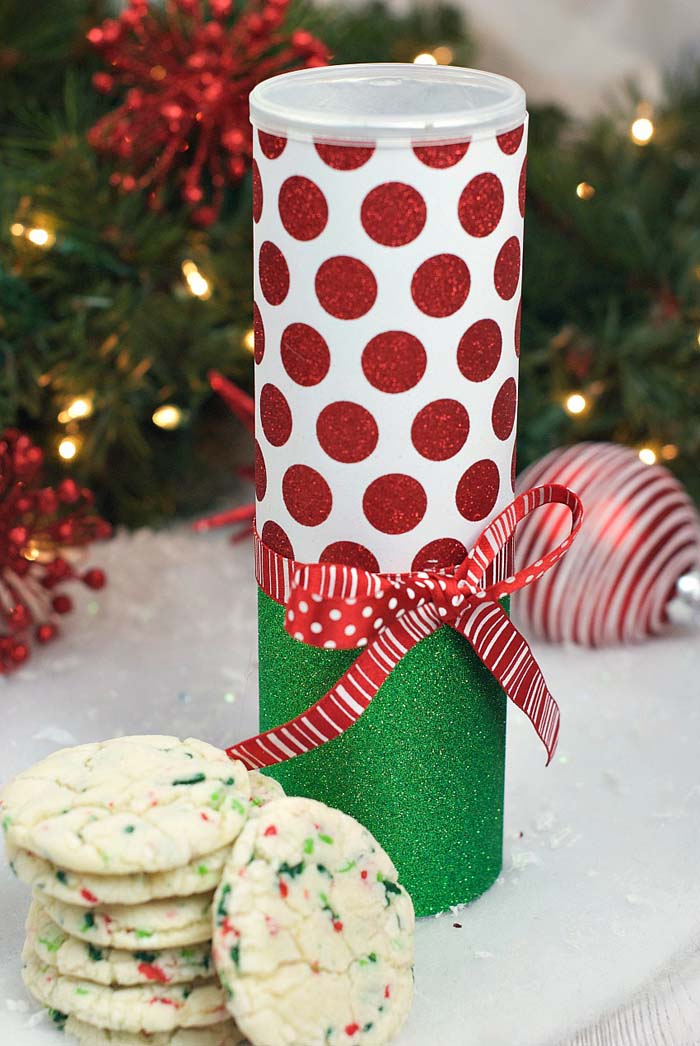 Oh, the fun you can have with those leftover chip cans! You will love your cookies in a can.
It helps to keep them from crumbling, stack them up and keep the crumbs in the cute canister.
via Fun Squared
Christmas Peppermint Patties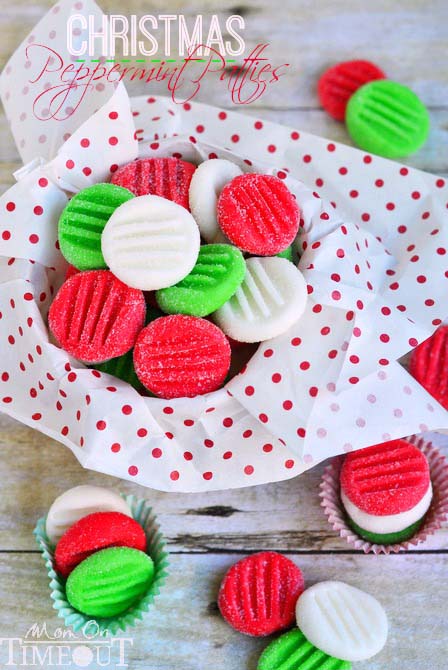 Yummy little patties, that pepp your mint this season. You will love this fun, easy recipe.
via Mom on Timeout
Christmas Printable Gift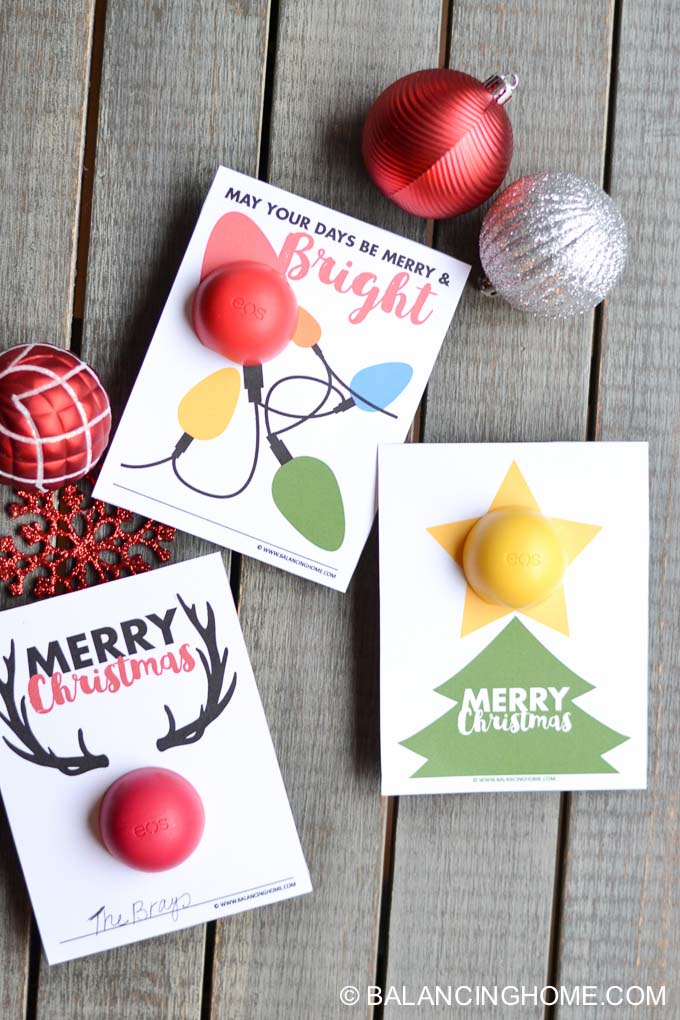 Lip balm and a card, it is a perfect fit.
via Balancing Home
Coffee Bean Soap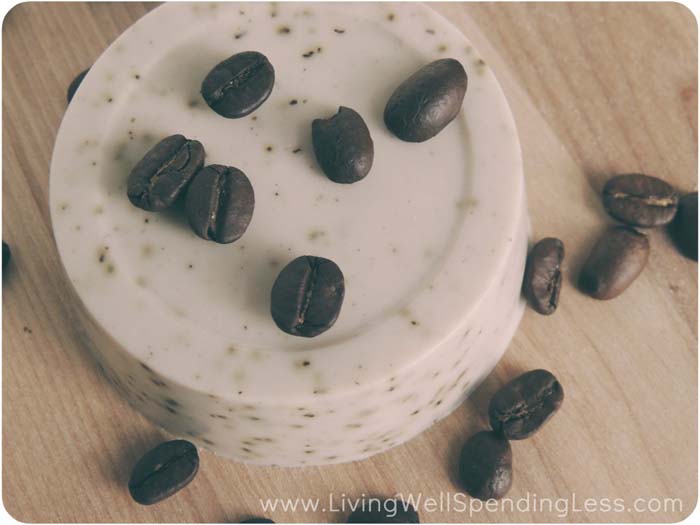 Yes, there are ways to make soapy creations that are easy, no lie.
Completed Yarn Wrap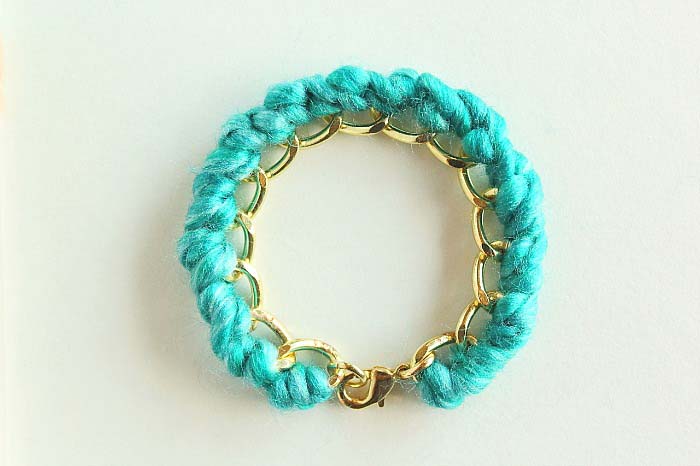 Simple and easy, color says it all. Add color to a plain chain.
via A Pretty Fix
Cosmetic Bag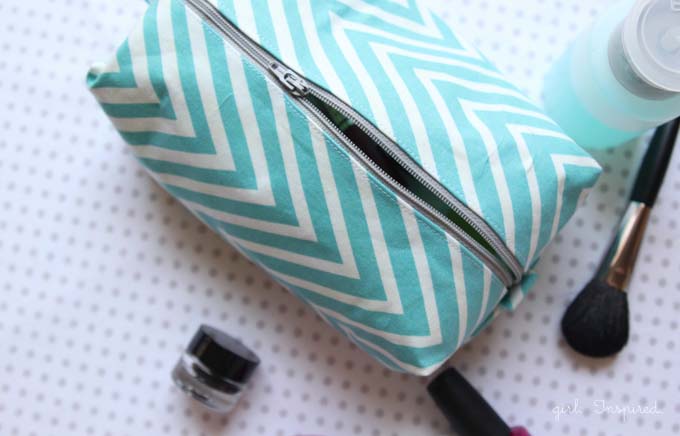 This little makeup bag that will inspire.
DIY Bath Bombs Recipe Essential Oils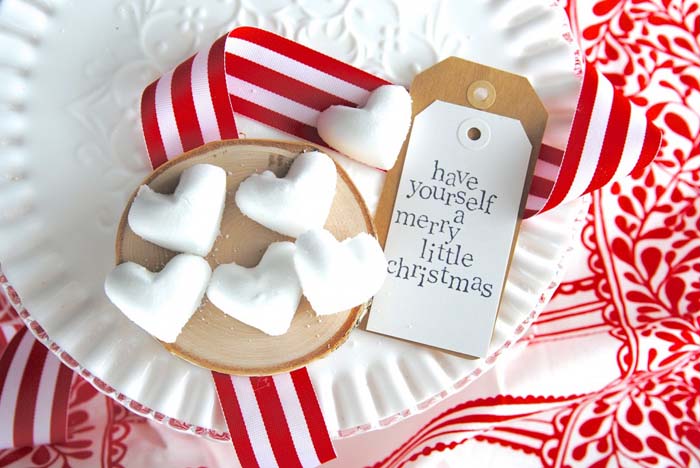 Everyone loves bath bombs, bomb the bath with some healthy oils.
via Making Lemonade
DIY Beer Coaster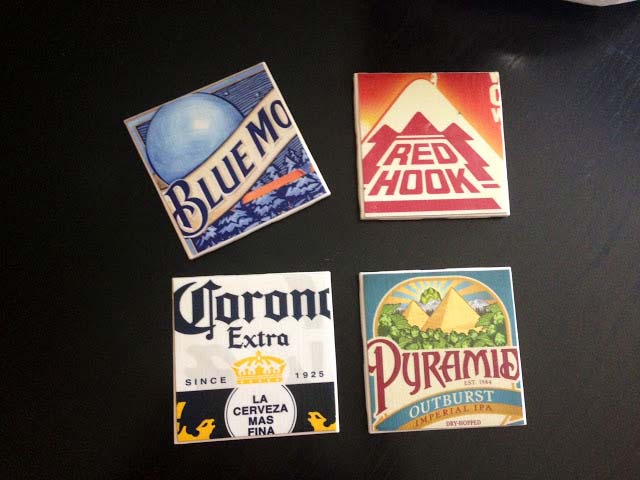 Beer Brands that will coast you through the season. Made from your favorite brand of beverage, modge-podge, and party.
DIY Camera Strap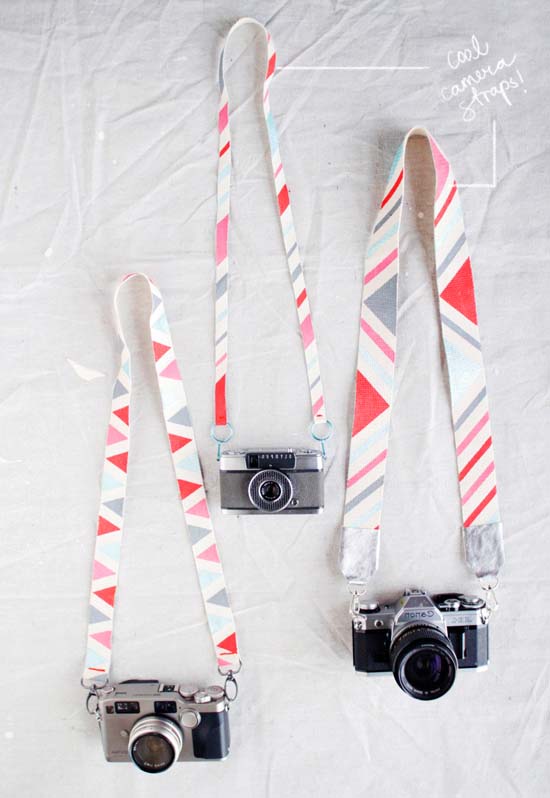 Choose the design, make it fit, and give your favorite photographer there very own festive strap.
via Design Love Fest
DIY Faux Ceramic Ring Cones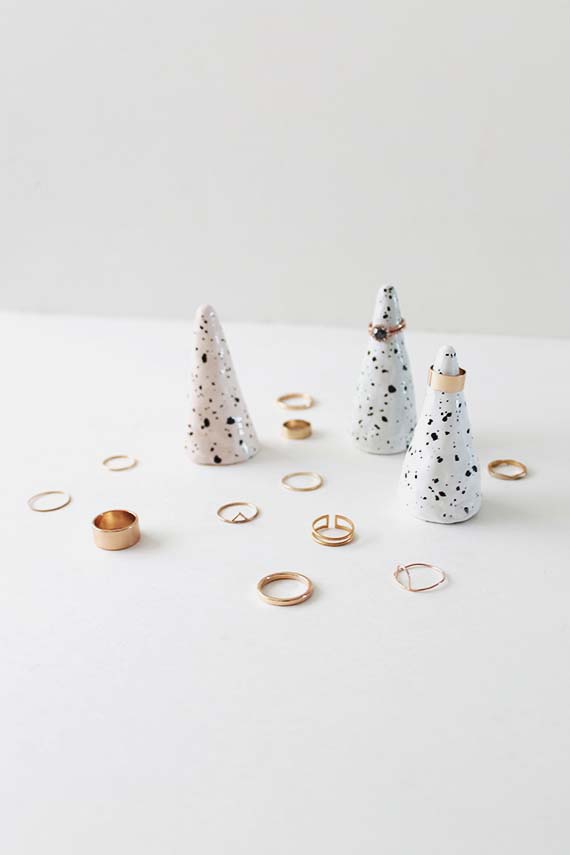 Do you have a lot of rings? These cute little trees are a festive and practical DIY Stocking stuffer to house the family jewels.
DIY Felt Gift Card Envelope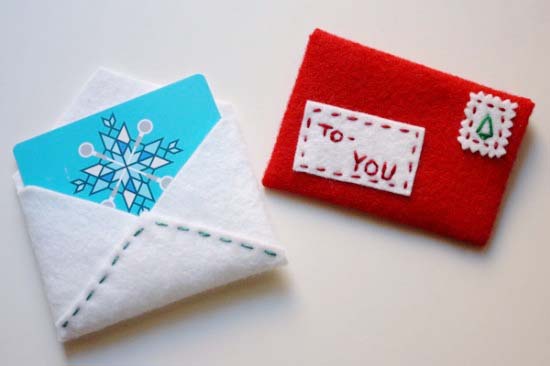 So cute, so personal. Gift cards do not always feel like a sweet, personal gift.
Felt envelopes will change your gift card to just that, attractive and individual.
via Paper and Stitch
DIY Garden Markers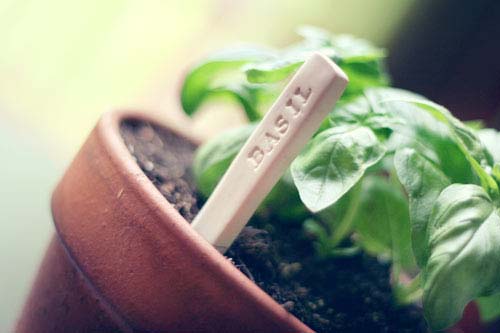 These markers are great for herb gardens, stuff the stocking of your favorite gardener with something useful and thoughtful.
via Wit and Whistle
DIY Glitter Magnets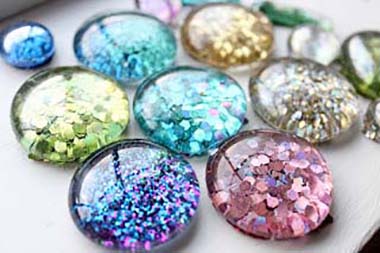 Make the season shine with these fun little magnets that can highlight special occasions. All things glitter.
via Thersea Joy
DIY Lip Balm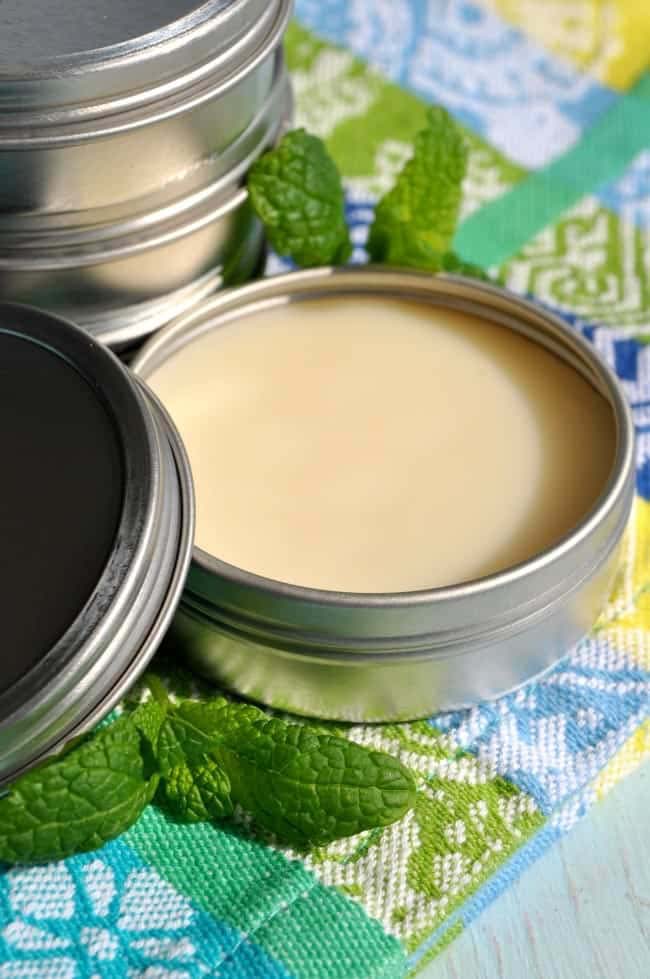 Easy is as easily done, three ingredients recipe that you microwave and package to your heart's desire. Serve with mistletoe and see the results.
via The Seasoned Mom
DIY Mason Jar Cocktail Gift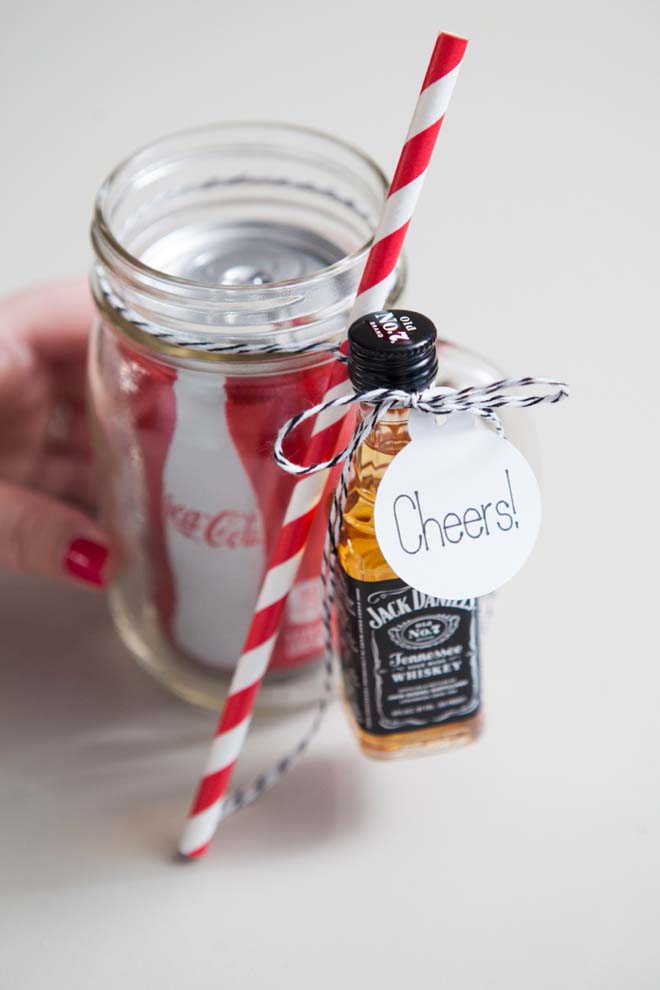 The mason jar is meant to be re-gifted, turn each one around and pay it forward with an adult beverage mix.
DIY Milk Honey Soap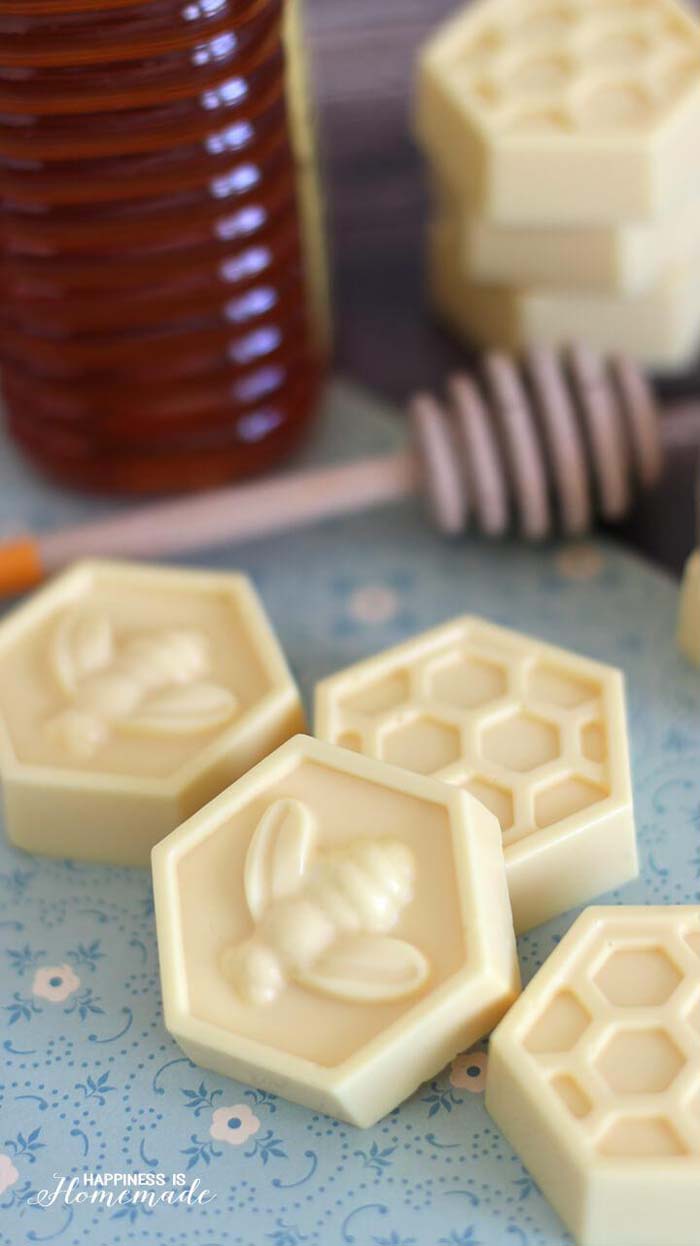 Goats milk and honey, ten minutes, and ta-da hand care for the winter. Now that is a DIY Stocking stuffer to be proud.
DIY Mint Sugar Scrub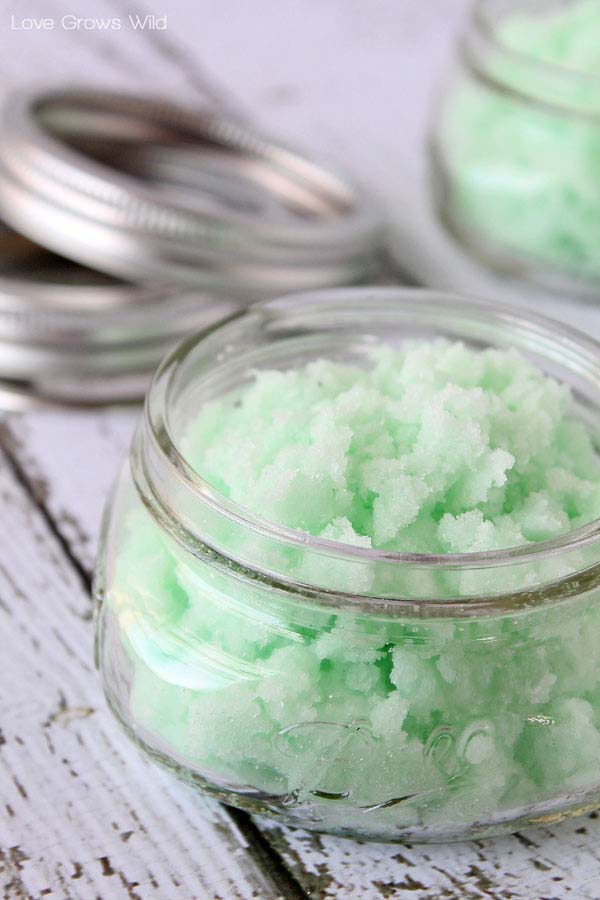 Sounds good enough to eat, apply to your hands, elbows, and feet. The refreshing mint and sweet scrub will make your day, a holiday.
via Love Grows Wild
DIY Necklace Idea Granite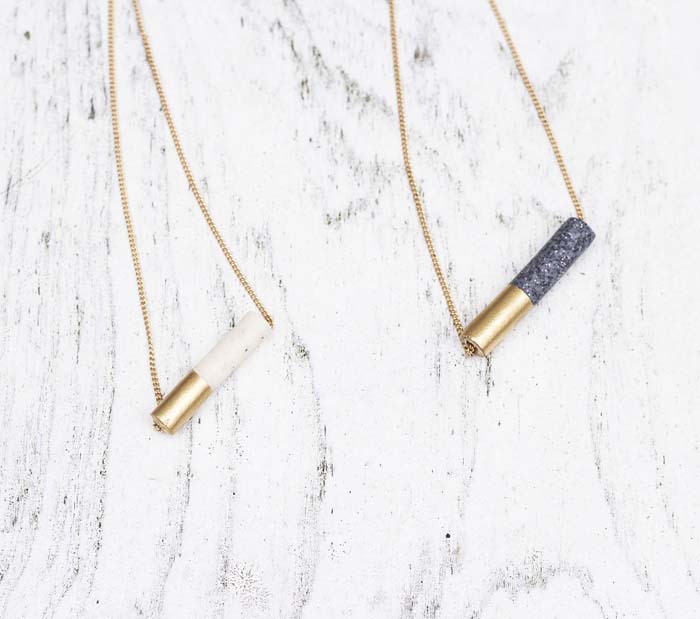 Like the "Fimo Effects," try this. You will need a neck chain, scalpel, cutting mat, skewer or cocktail stick, tape, gold metallic spray paint. Not the easiest one, but nice looking!
DIY Painted Wood Slice Coasters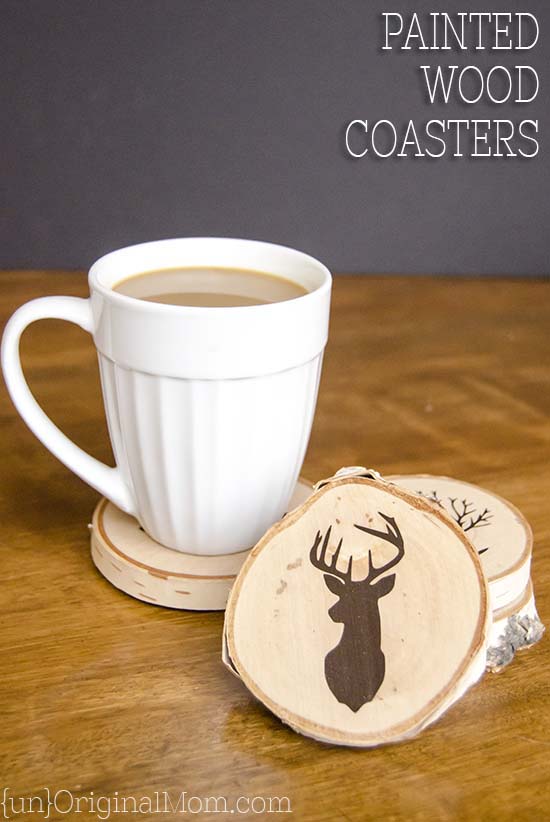 You think of it, you paint it, and the coaster will be a hit. Personalize, naturalize, and your coasters will be the hit if the party.
via Unoriginal Mom
DIY Phone Case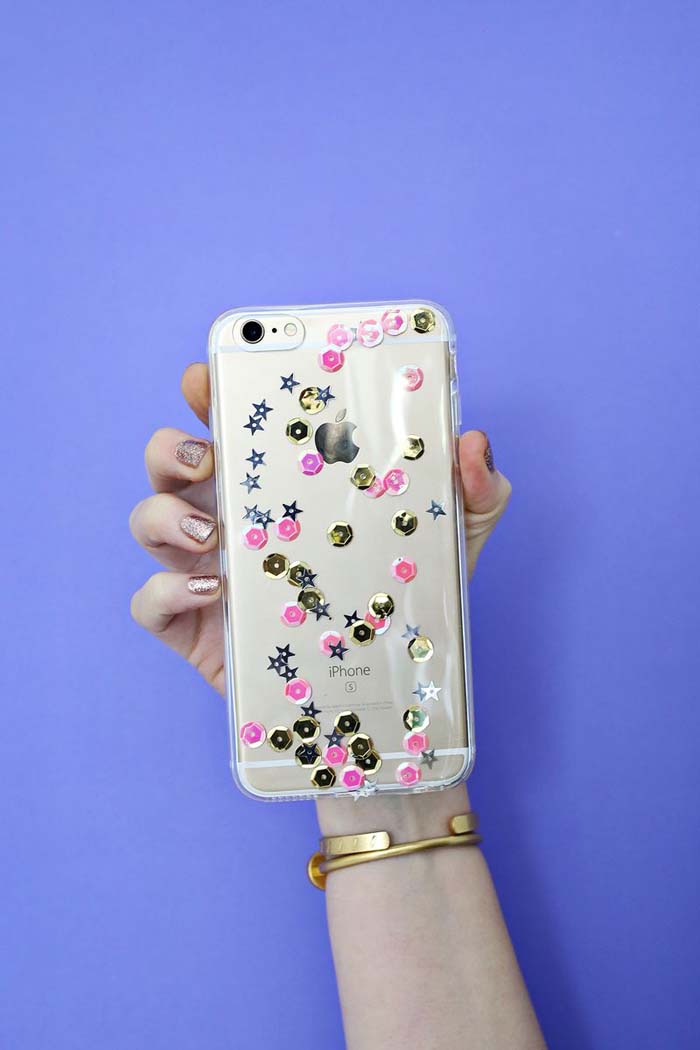 We all love having a variety of phone cases.
via A Beautiful Mess
DIY Photo Pendant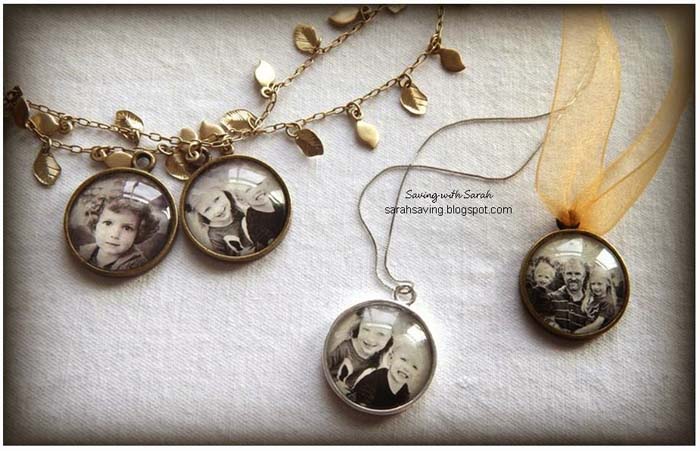 You can never go wrong with meaningful photos of people you love. Class up the photo bomb.
via Sarah Saving
DIY Pinecone Fire Starter Favors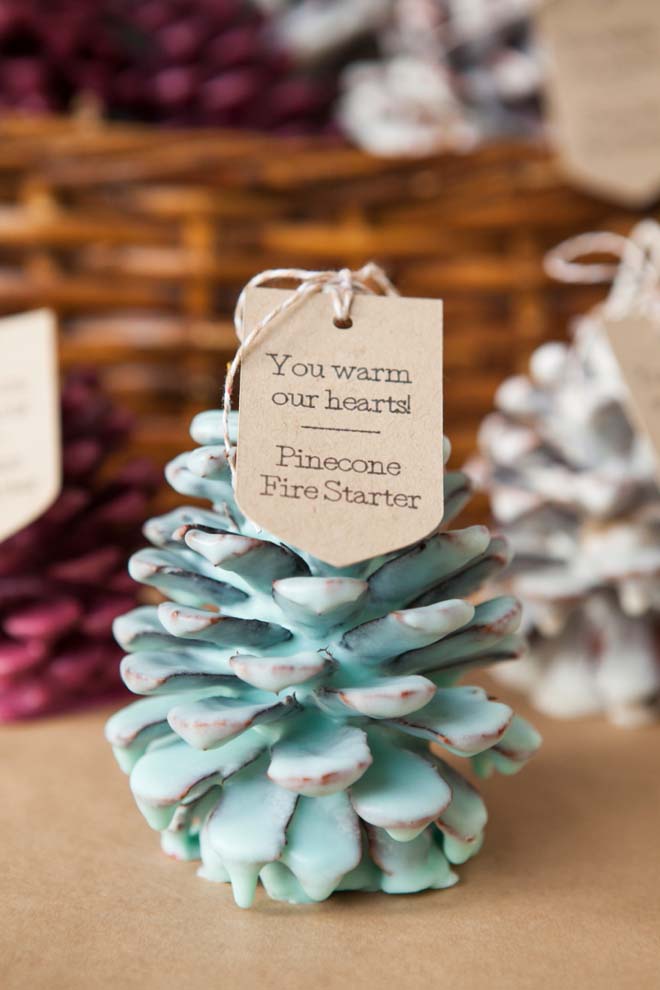 Pinecones say Christmas, and fire says warmth. Make it a warm holiday with just the right start.
DIY Rope Tassel Keychain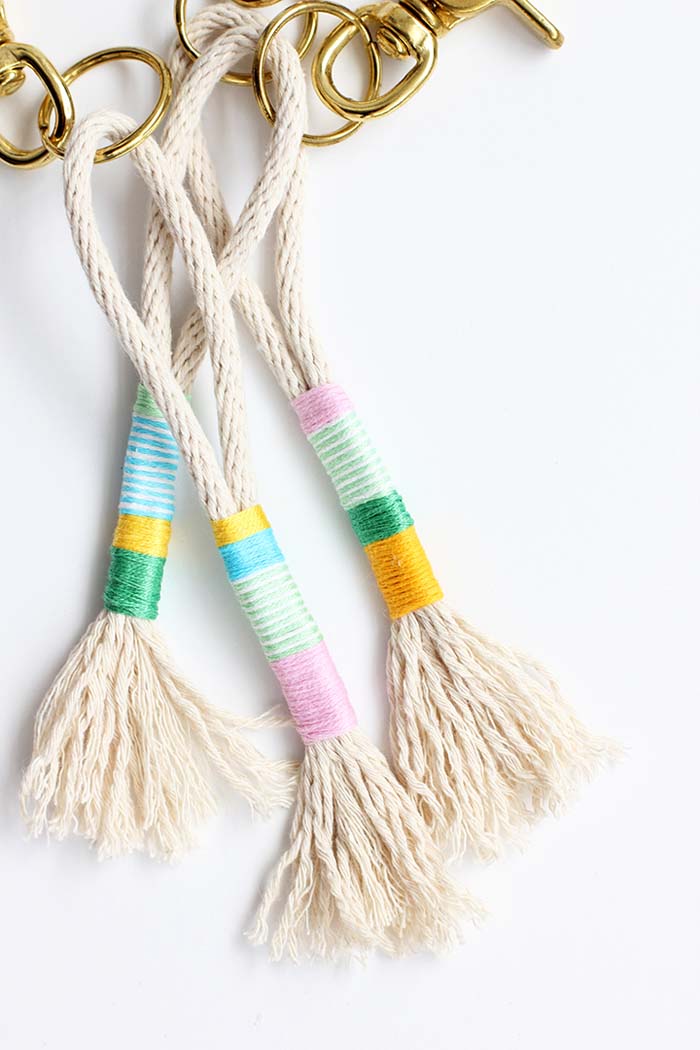 Tassels are always timely. Make these tassel keychain that is easy on the hands, simple to hang and, all-around handy.
via Alice and Lois
DIY Shaving Cream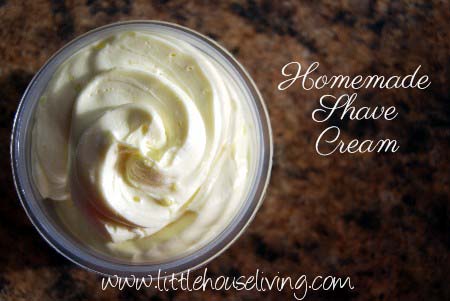 Smooth, soft, fresh homemade freshness.
DIY Texting Gloves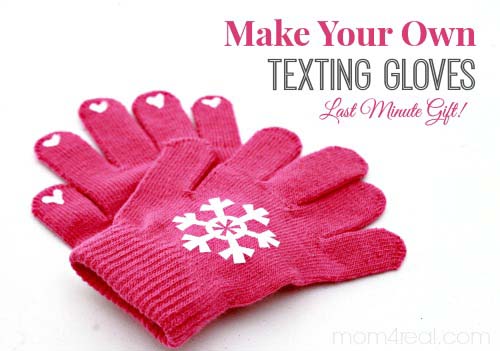 Your kids will love their warm hands and still be able to play on their tablets. Easy as 1,2,3 gloves, puffy I took some puffy paint and your personal touch for the tips of each finger. Happy Texting.
via Tauni + Co
DIY Wooden Spoons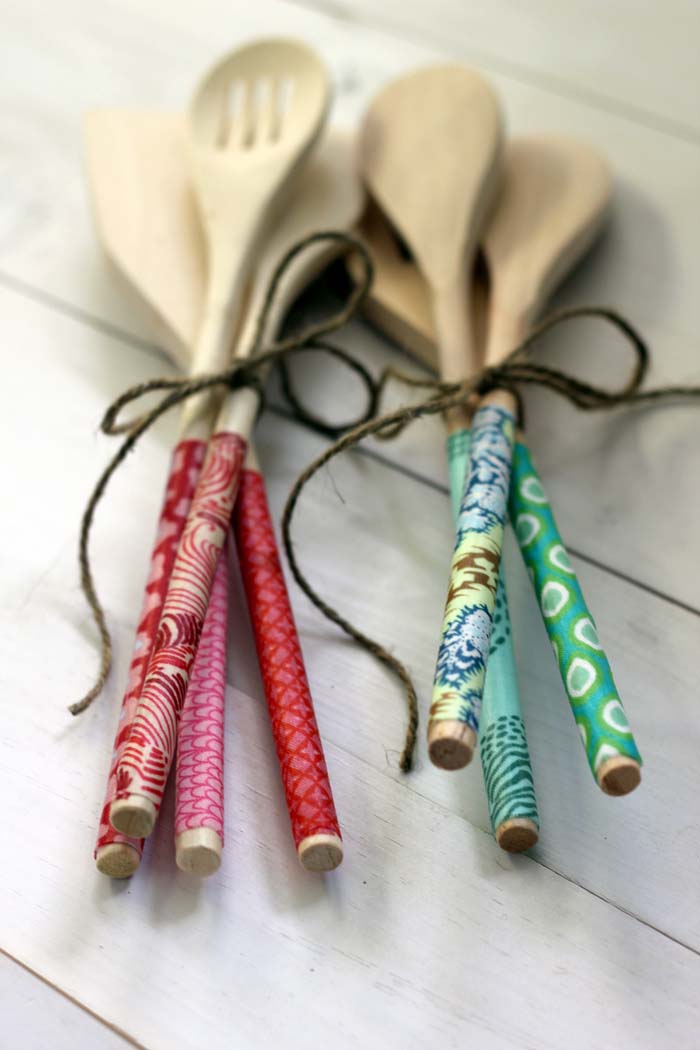 Your favorite chef will love these soft handles added to their new wooden spoons. Stuffing stockings has never been more fun.
via Alice and Lois
Earphone Holder from Mint Container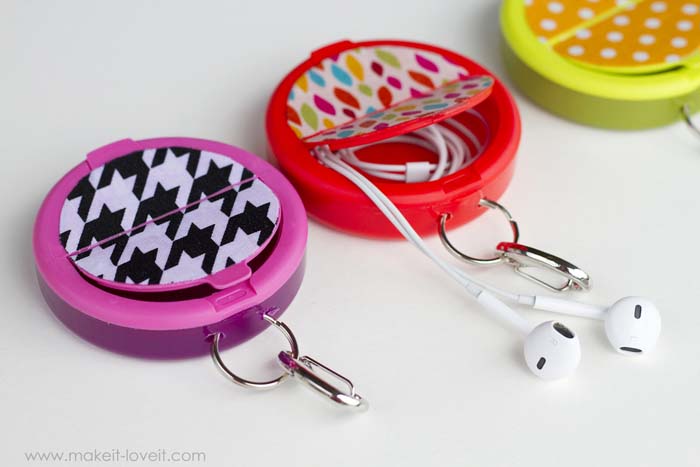 Recognize these little mint or gum containers. Your kids will be the hit, brilliant mom win with the most cut headphone case around.
via Make it Love it
Easy Map Magnets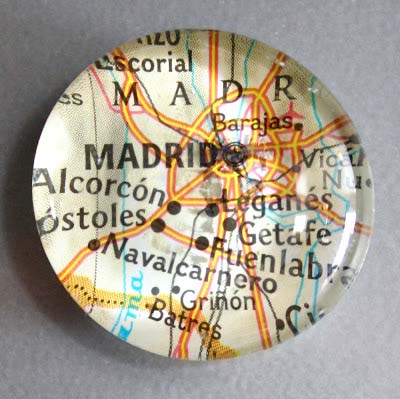 Navigation has never been more fun. Remind them that all roads should lead to home. Smooth tip, screenshot your home location, print it, glue it, and bring them on home.
Engraved Wooden Spoons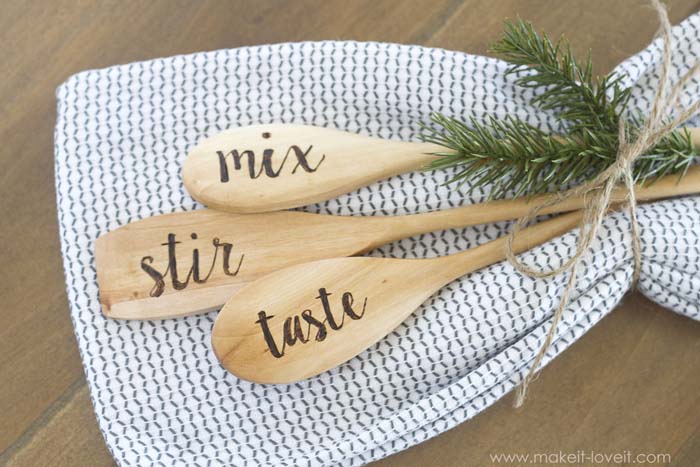 Watch your cooking skills improve with spoons engraved for the task at hand.
via Make it Love it
Fabric Bangles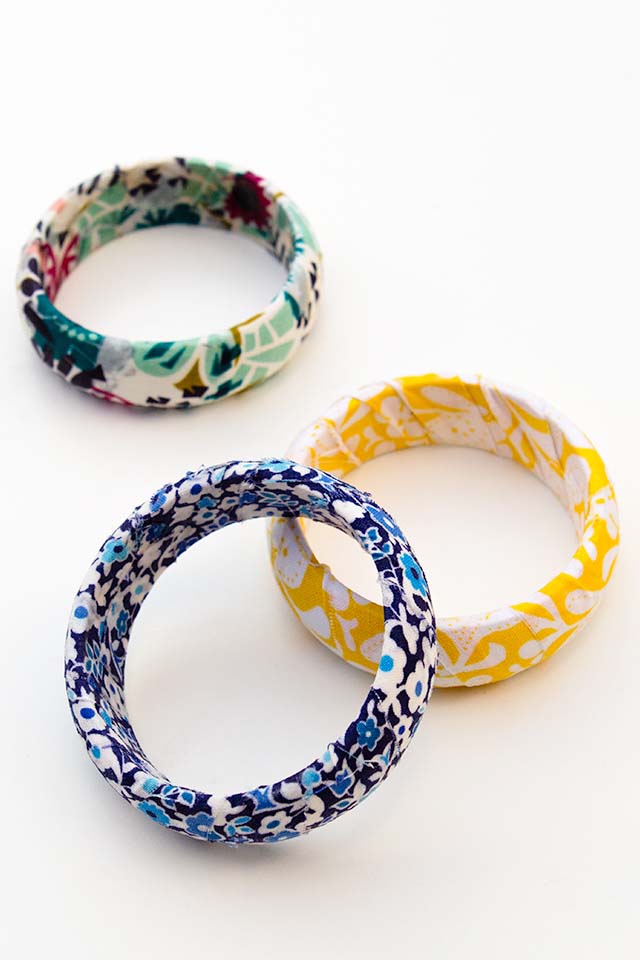 Now, these are so fun and great for all ages. Fabric for that fabulous pop of color. Cover those old bangles for a fresh new look.
via Sarah Hearts
Fairy Bottle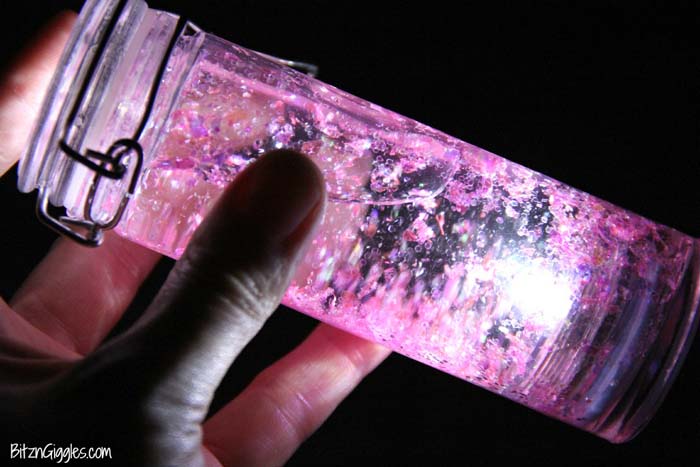 This will mesmerize the child from eight months to Grandma that turned 88. It is a stress reliever and will calm the young and old.
via Bitz n Giggles
Gemstone Soap DIY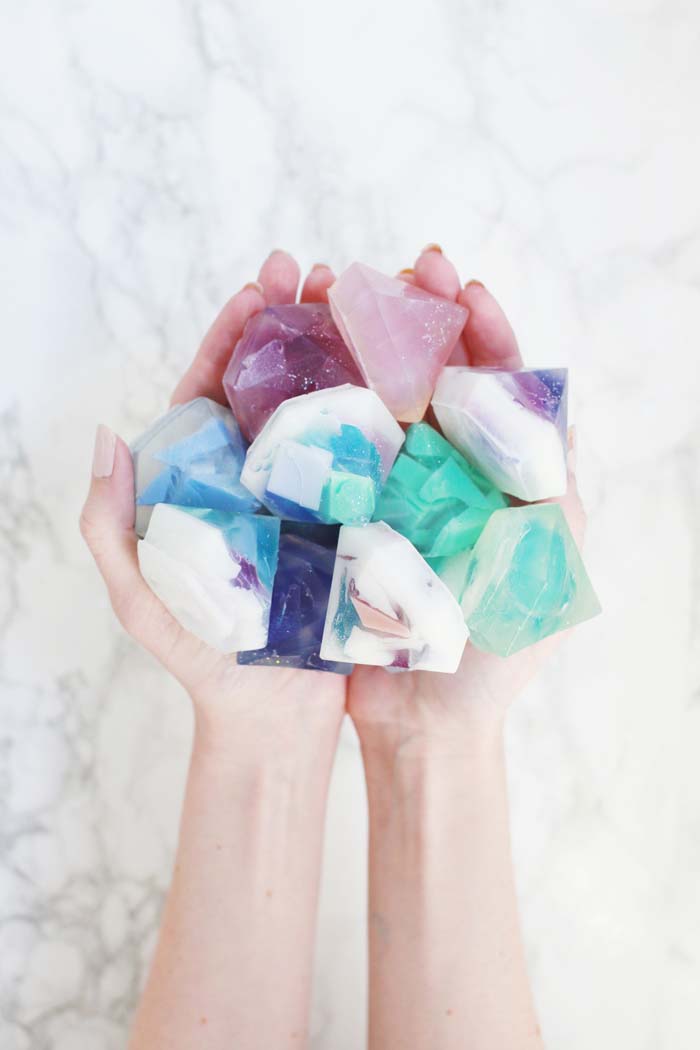 Classy and useful is always a hit. Easy to make is even better.
via A Beautiful Mess
Giant Chocolate Dipped Marshmallows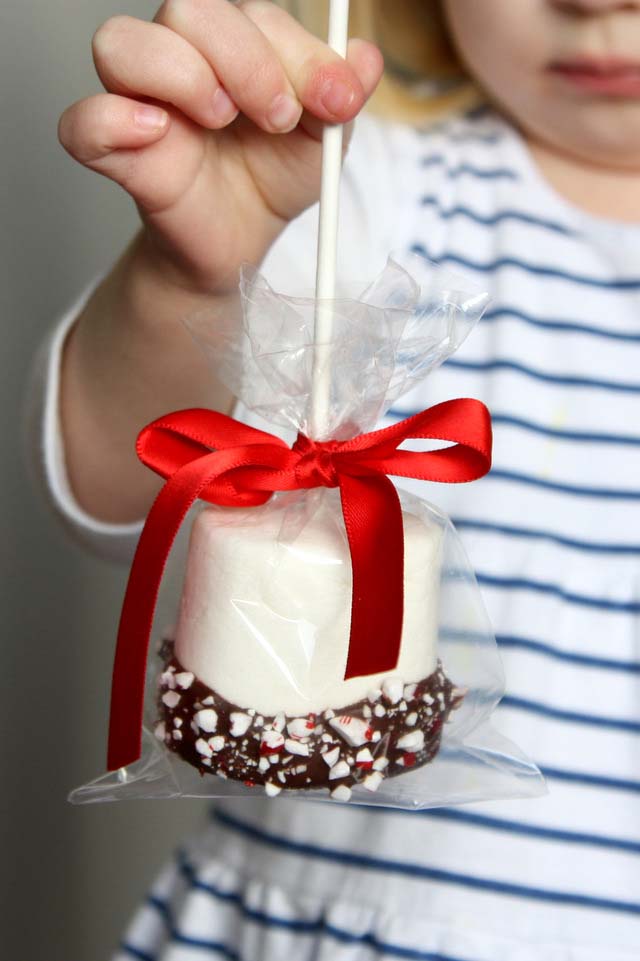 Everyone loves the look of Carmel apples, but simplify your life with the easy chocolate-dipped marshmallows. Cute tasty and creative packaging is so fun.
Gift In a Jar Pork Rub Recipe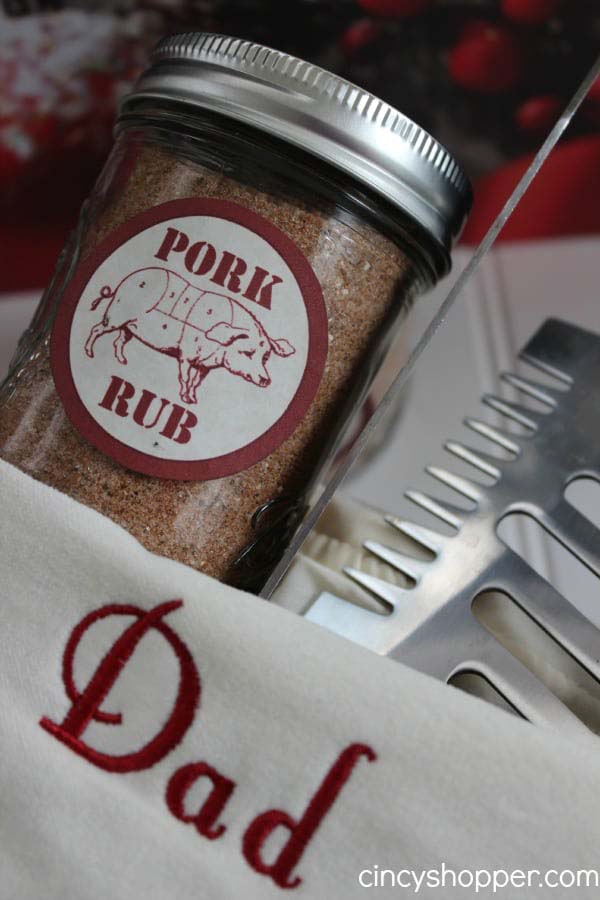 What a great idea to give the gift of flavor and easy!Your man cook will love it.
via Cincy Shopper
Gilded Edge Agave Coasters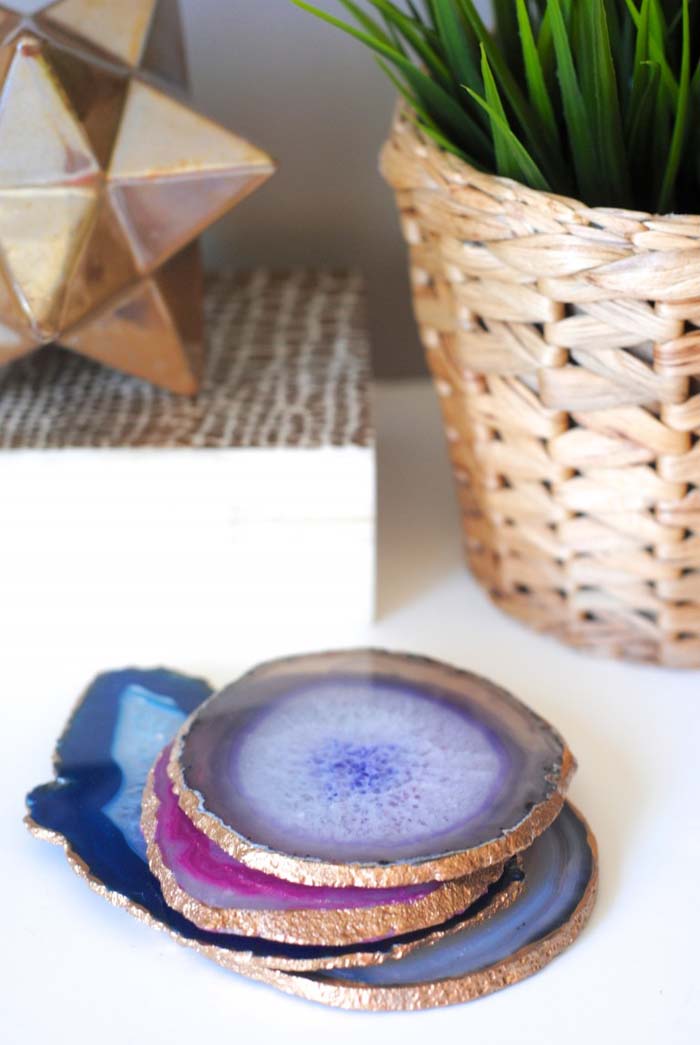 Here is one I would have never thought of. They look fancy but are easy to make. Getting the supplies is the trick.
via Making Lemonade
Gingerbread Body Butter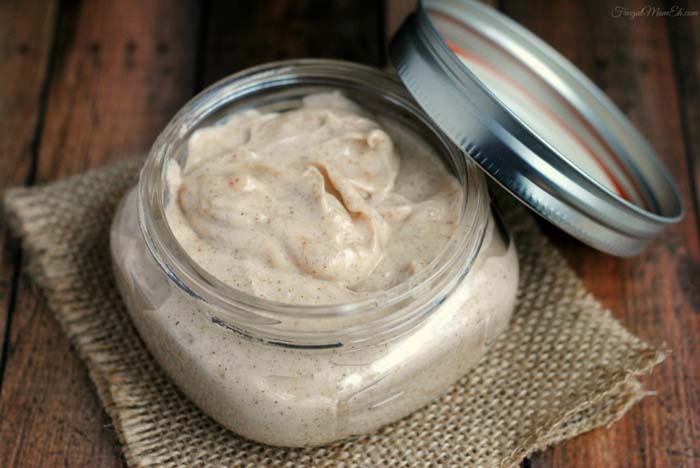 Ginger os a word with meanings of flavor and touch, add butter and body and this becomes a smooth kind of gift.
via Frugal Mom Eh
Gingerbread Playdough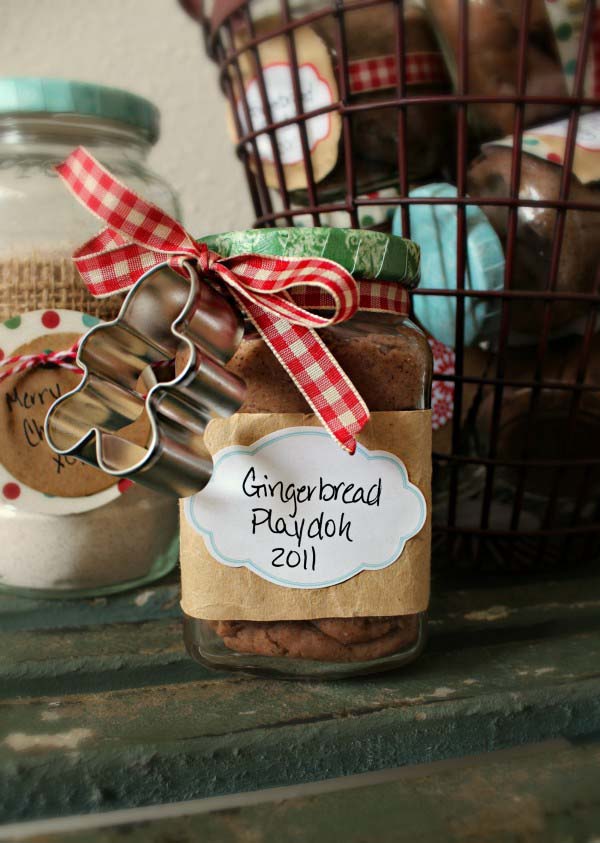 This is not mom's homemade salt dough. It is soft and smooth, like making cookies without the hot oven and edible from the get-go.
Glass Tile Pendant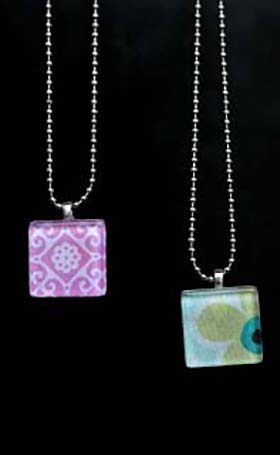 I am not sure these are named correctly, but no matter the name you can create these cute necklaces for all.
via Sugar Bee Crafts
Glitter Globe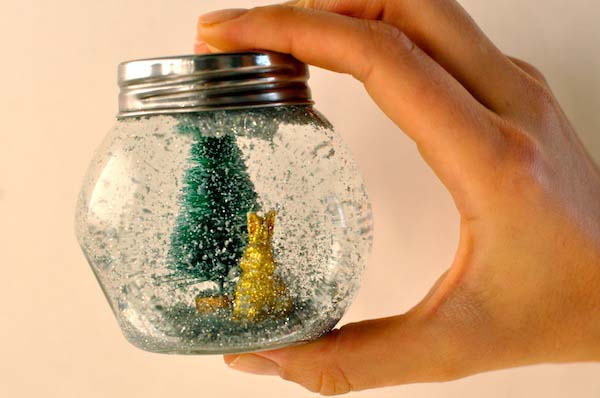 We all love the glittering glow of a glitter globe. They inspire us to dream.
via Camille Styles
Glow in the Dark Slime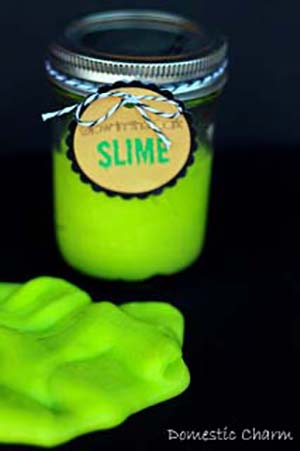 All kids love slime, make it glow in the dark, and you have hit the slime home run!
via Domestic Charm
Habanero Hot Sauce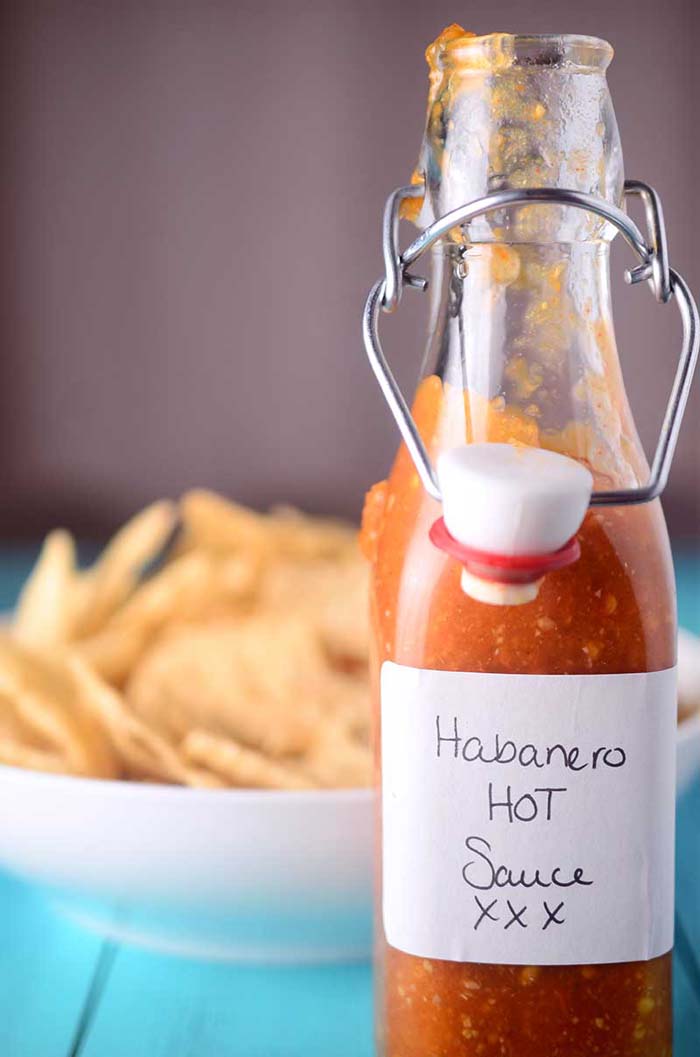 We all love to put some more sauce on our french-fries so make your own Habanero sauce.
via Life's Ambrosias
Hand Warmers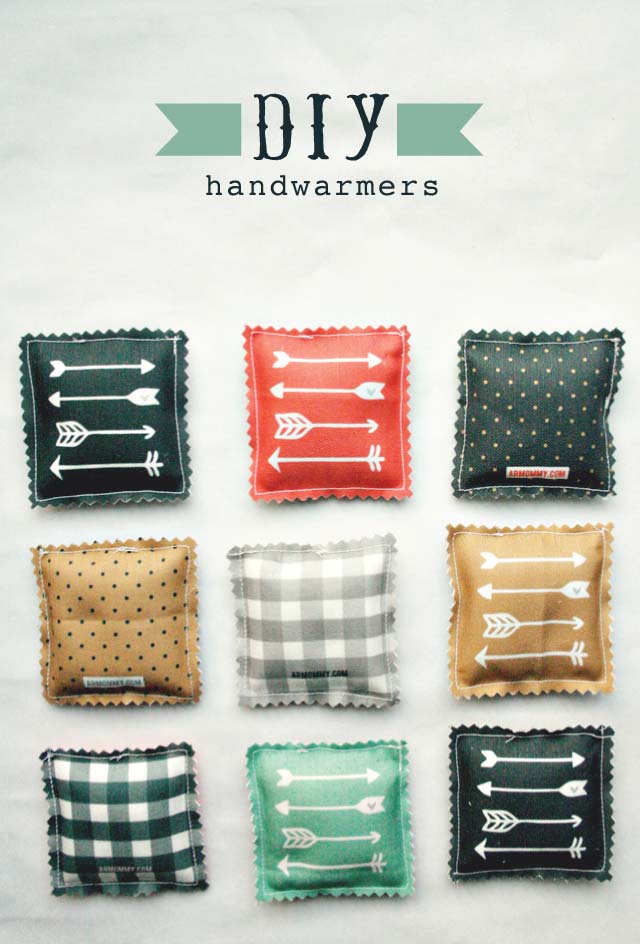 What a fun idea, and one you can be completely creative.
via Rae Ann Kelly
Handmade Lavender Sachets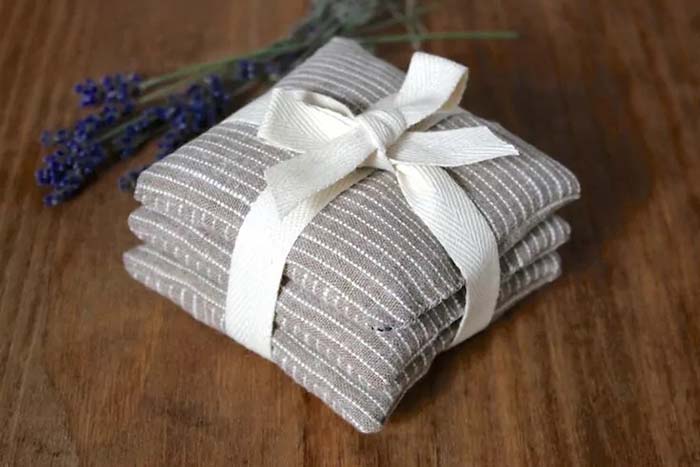 The old fashioned sachet reminds me of grandma, the smell in the drawer smells excellent.
via Kenarry
Handmade Oatmeal Cinnamon Soap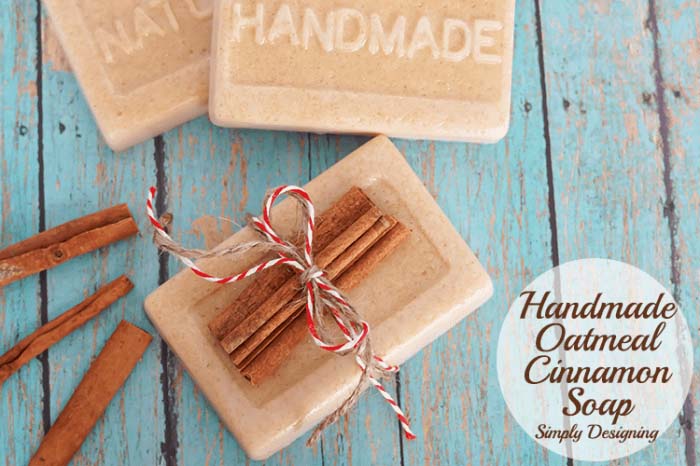 I must say oatmeal and cinnamon sounds good to eat, but in my soap, it seems clean and revitalizing.
via Simply Designing
Herringbone Cell Phone Cover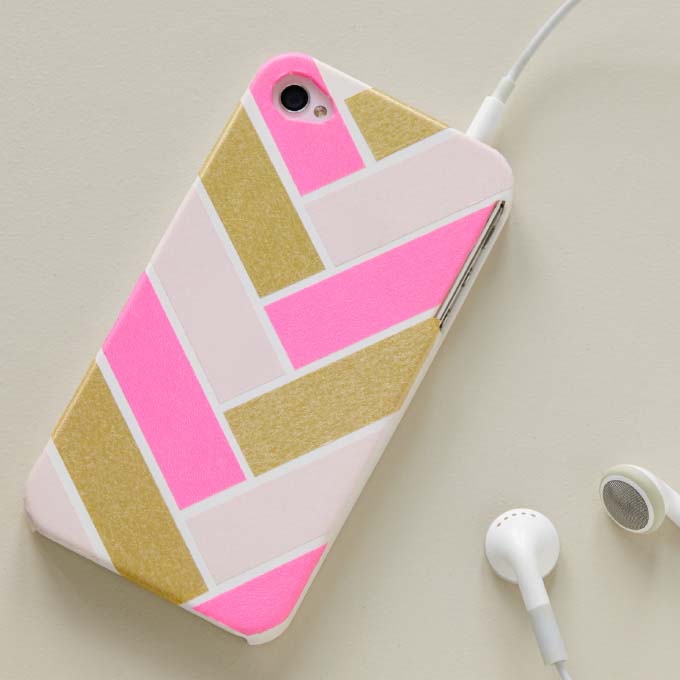 Washi tape it! Create a design, color and personality.
via Chronicle Books
Holiday Bath Bombs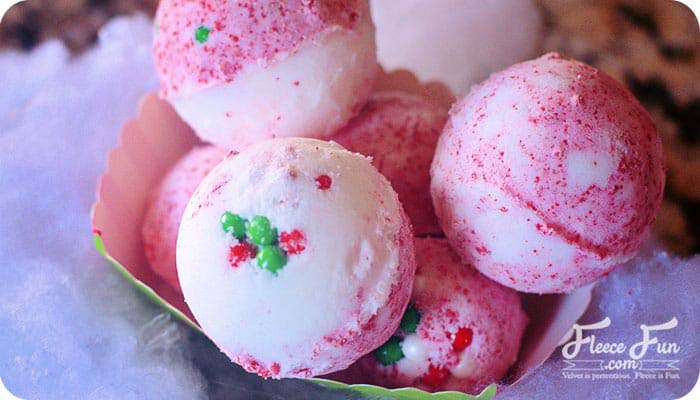 Bath bombs are the bomb, we all know that. Add the Holiday flare for the mind and body to remember what the holidays should be.
via Fleece Fun
Homemade Christmas Caramels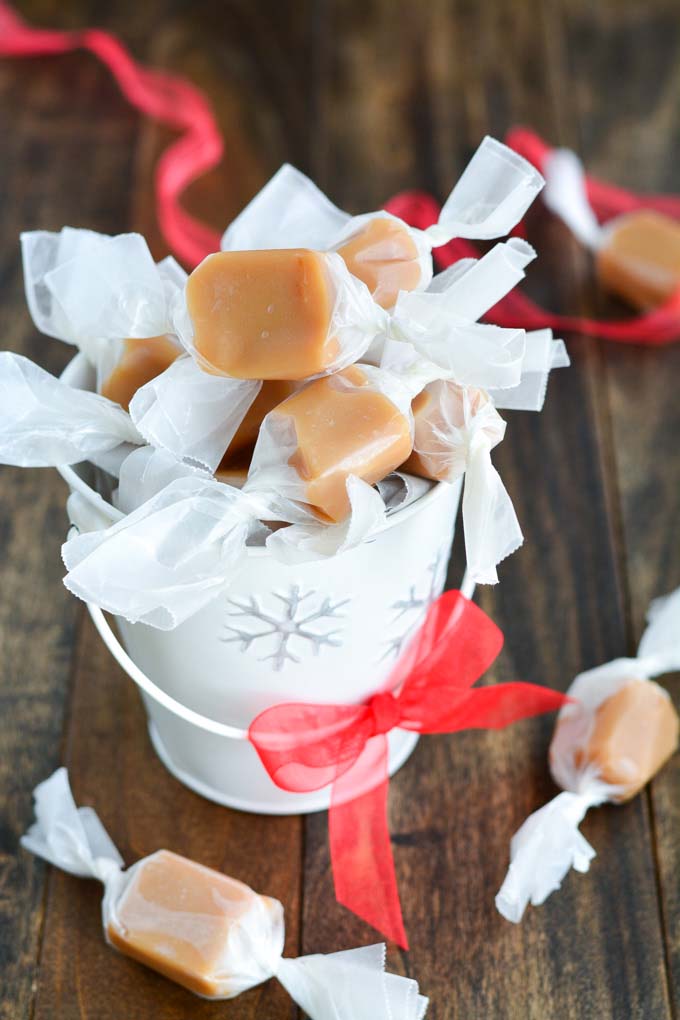 The ingredients to heaven: 2 cups white sugar,3/4 cup dark corn syrup,3/4 cup butter, cut into chunks,2 cups whipping cream and1 teaspoon vanilla.
Homemade Honey Bubble Bath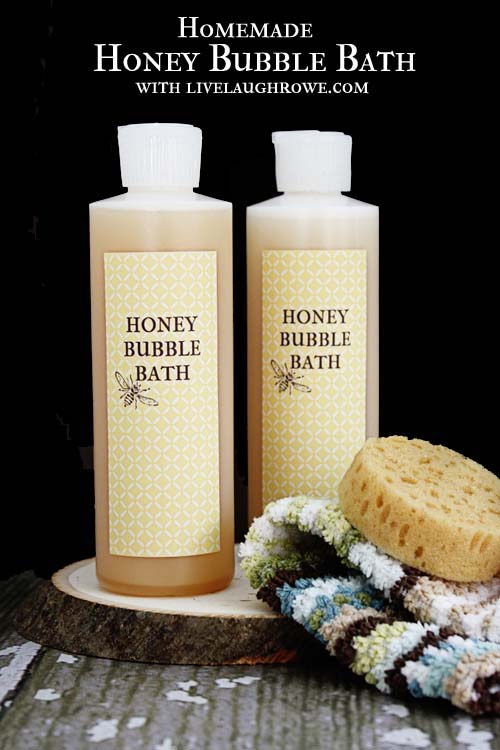 Who doesn't love bubble bath? Make an original gift with rare ingredients.
via Live Laugh Rowe
Homemade Rosemary Mint Shaving Cream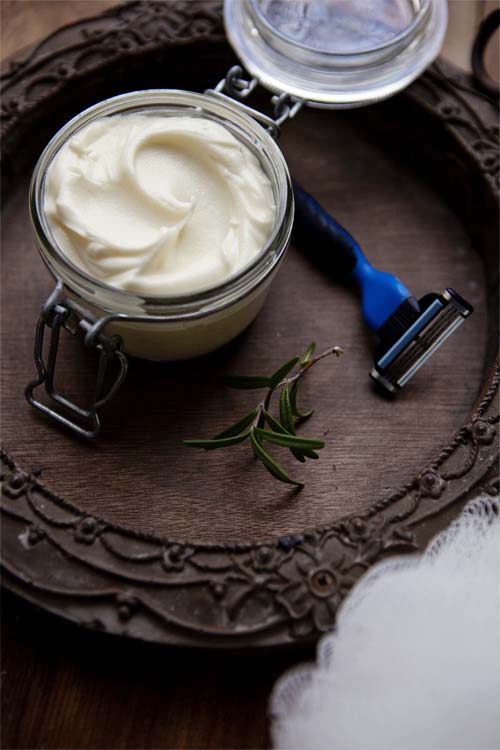 Perfect for men with sensitive skin. If you know someone who needs a special treatment when shaving – this one is for you.
Hot Chocolate Mix Ornaments Gift Idea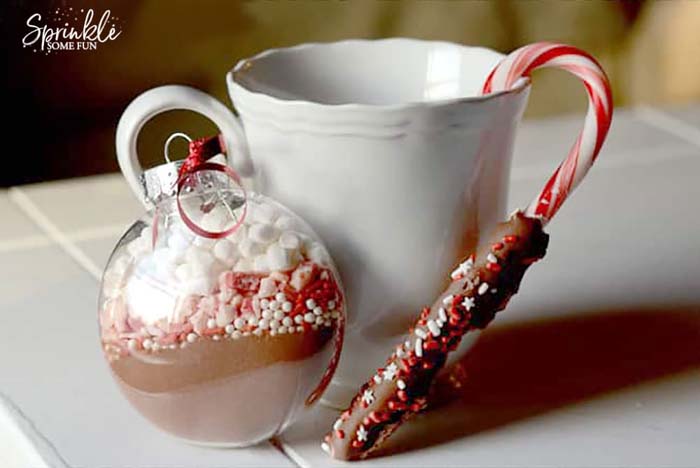 Original and cute idea to make DIY Christmas ornaments with chocolate.
How To Make Double Buttons Shirt Cufflinks Cuff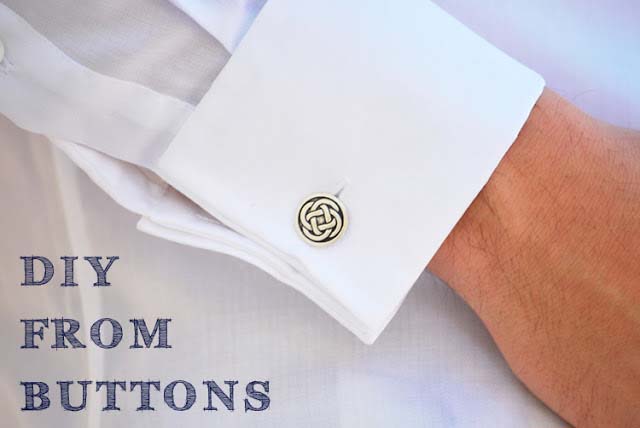 Perfect for your loved one. You can put his nad your initials.
Ice Cube Tray Chocolates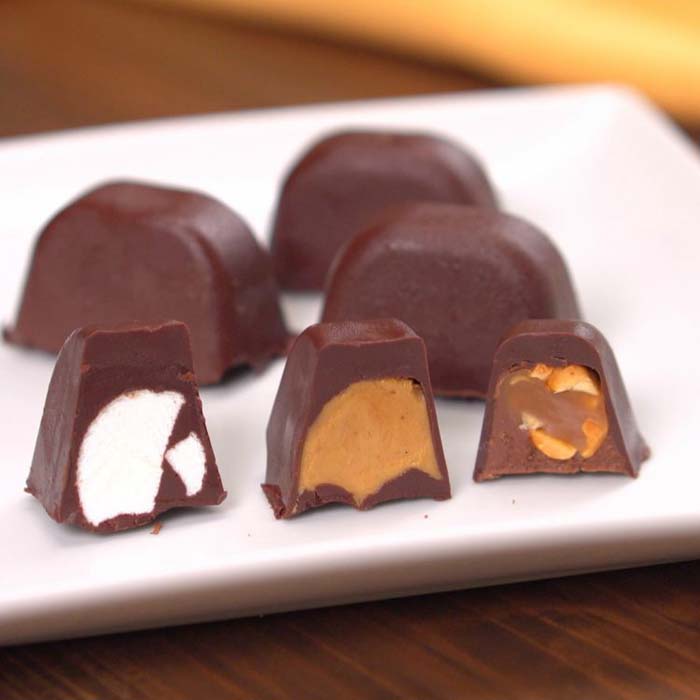 I love chocolate and every idea I see immediately turns into a plan.
via Tip Hero
iPhone Tie Phone Cover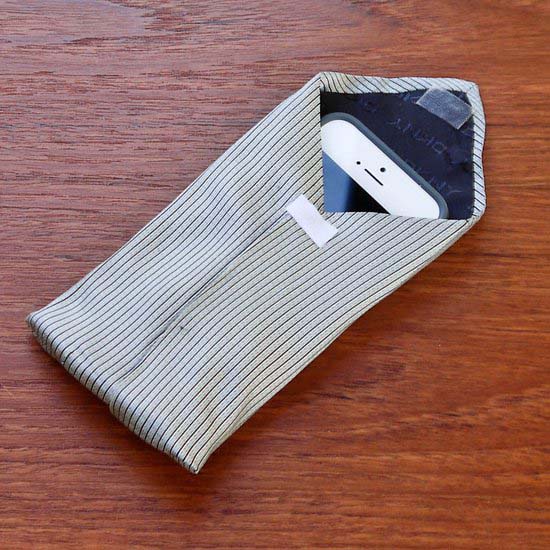 Make personalized iPhone pouch.
via Popsugar
Kool Aid Lip Gloss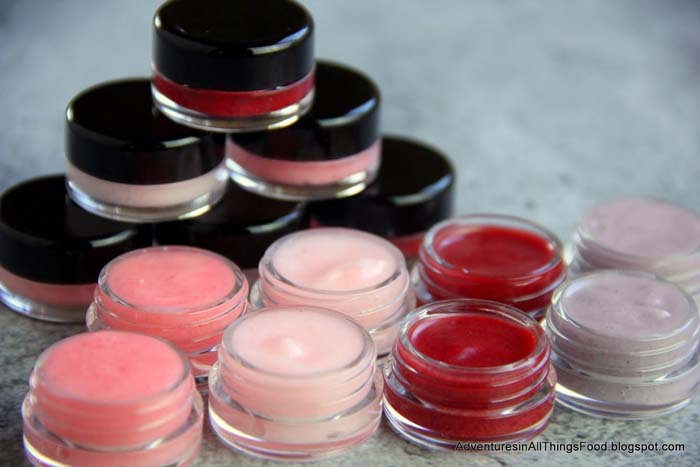 Kool-aid is just the aid you need to give the coolest gift ever. Yummy, colorful, and so fun to give.
via Adventures in All Things Food
Lavender and Coconut Oil Bath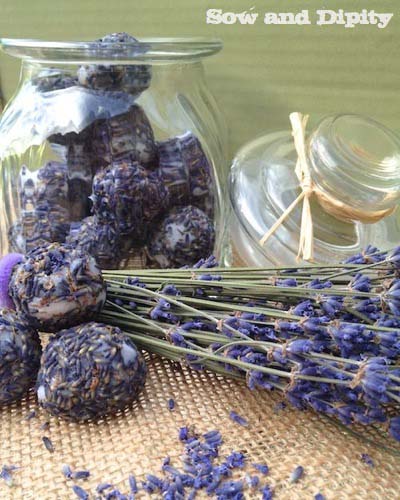 Lavender is soothing, mix it with coconut for the perfect blend of soft and scented.
via Sow and Dipity
Leather Cuff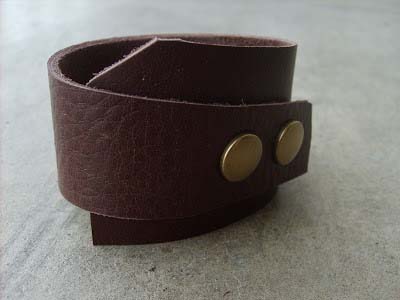 Leather lovers will sport the cuff's your created with pride.
via The Red Kitchen
Leather Tie Clip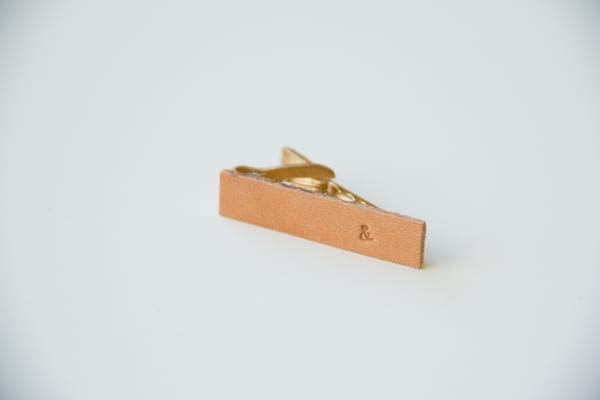 These are a great idea. A little leather strip on a clip and you my friend have a treasure to give another.
via Lovely Indeed
Mason Jar Pin Cushion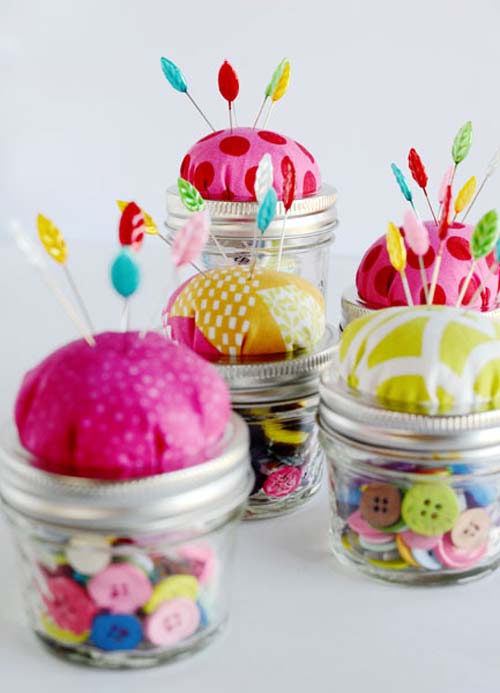 Pins in the right place make bare feet happy, and the vacuum last longer. Having a cute place to pin them is even better.
Patterned Hair Clips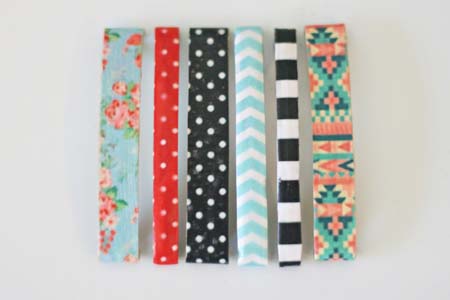 These are adorable for every occasion and so easy to make. Colors and fun are just a clip away.
Peppermint Foot Soak Square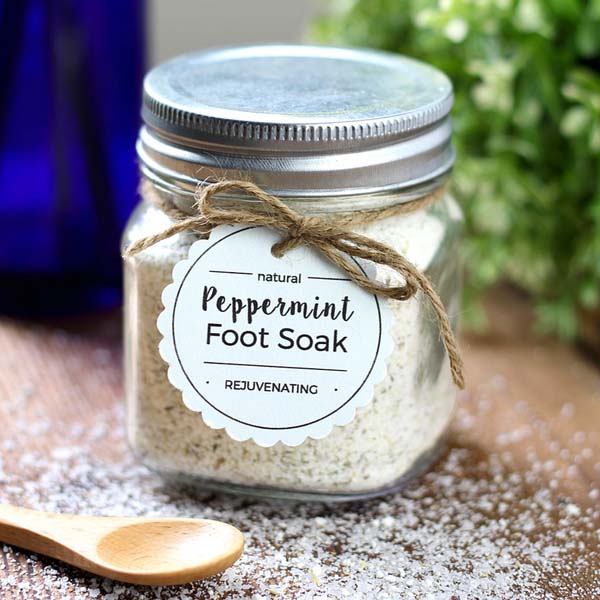 You need this, feet that hurt will melt away just like your little square of Peppermint Sugar Scrub with.
Peppermint Sugar Scrub with Coconut Oil Mason Jar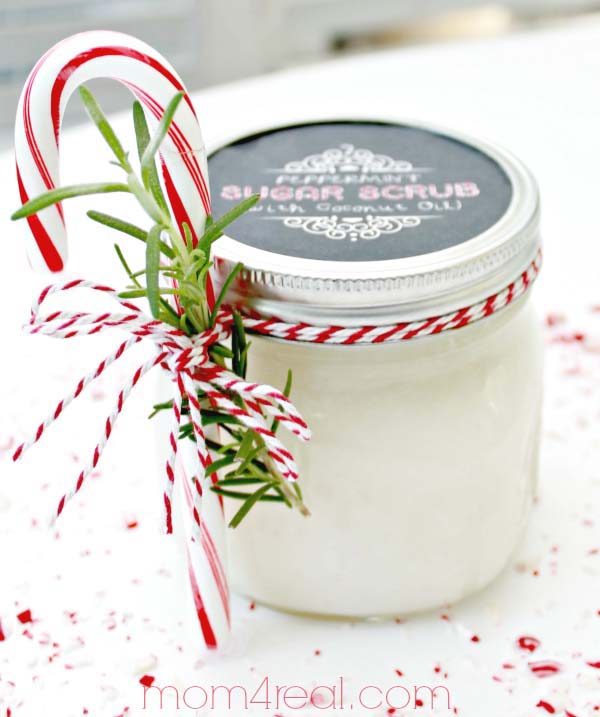 Scrub the rub if minty sweet, you will love the result, and they will love the cute jar that keeps it fresh.
via Mom 4 Real
Perfect Peanut Brittle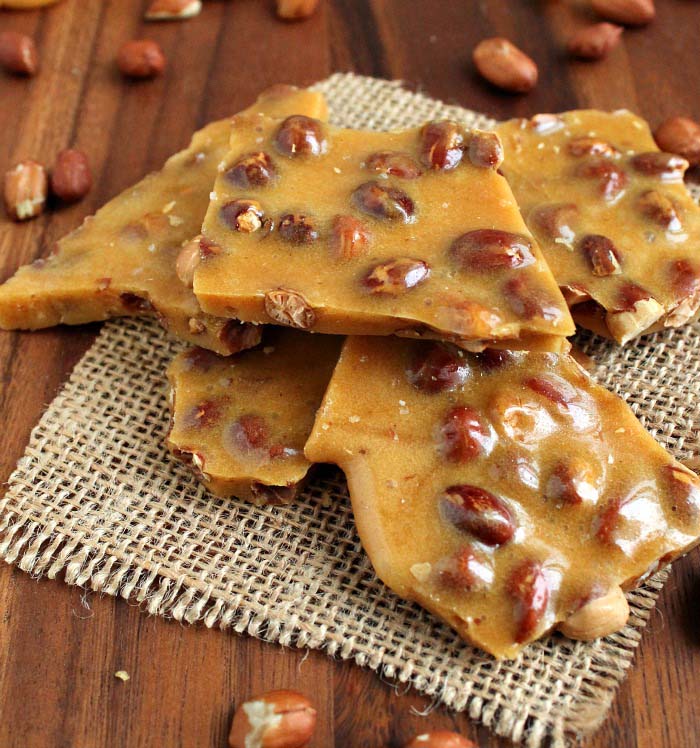 Mmmm Mmmm good, the peanut brittle is memorable.
via Real Life Dinner
Photo Keepsake Ornament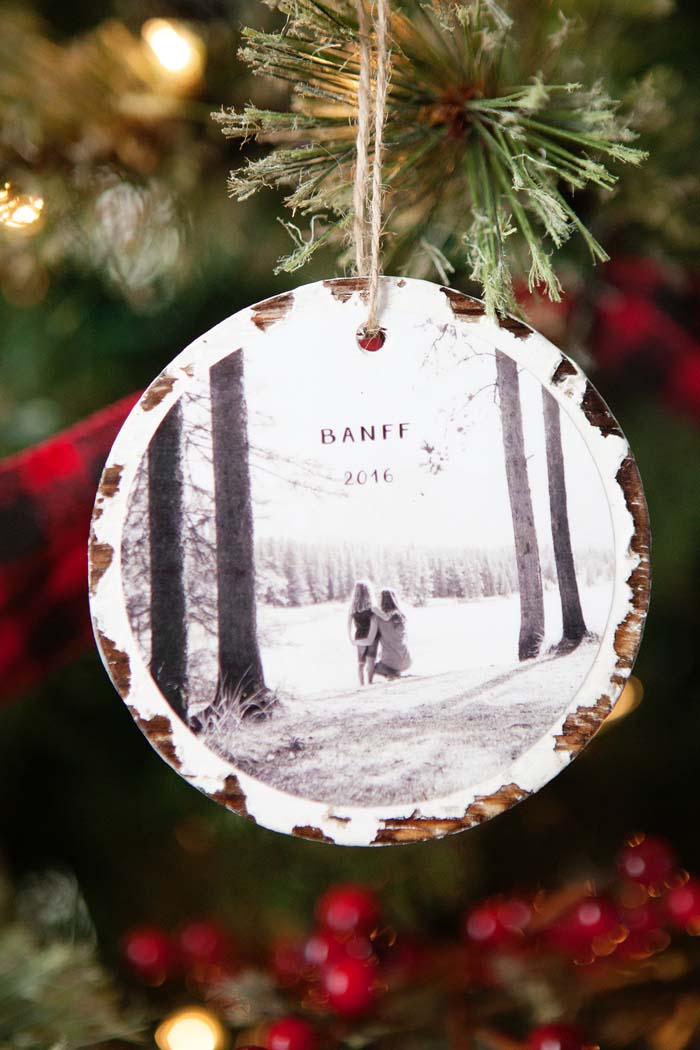 We all change, Grandma needs one of these from each of us, each year. The joy is in her smile.
via Simple as That
Reindeer Cocoa Bags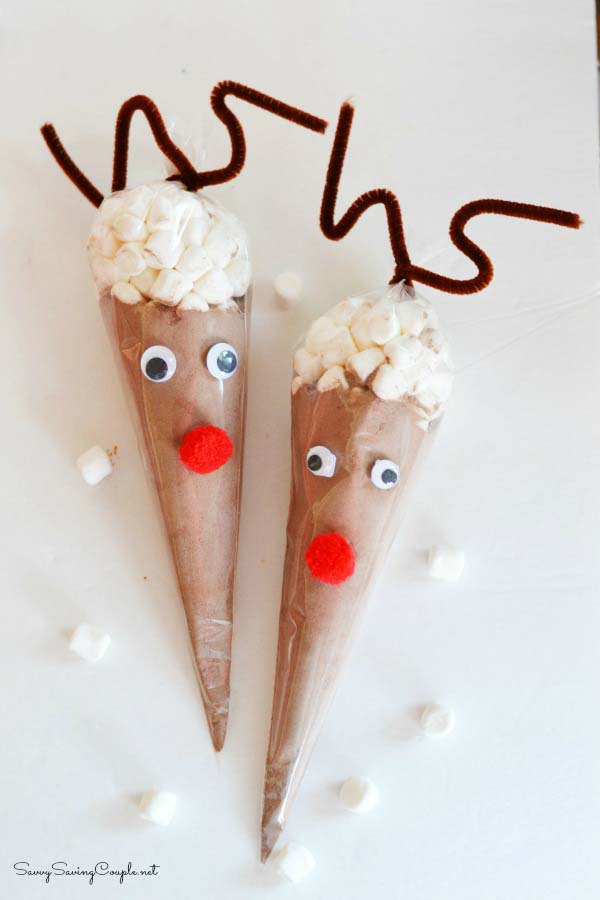 Yummy, what's more to say here.
Reversible Coffee Cup Sleeve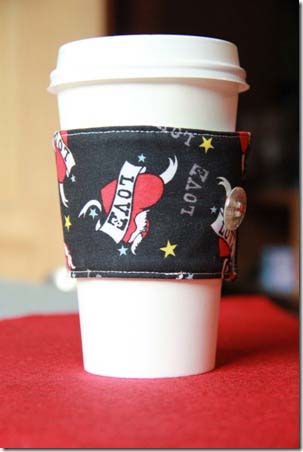 Hot! Hot! Hot! Those little sleeves will make your hot cup feel less hot while still looking as hot as ever.
via Crafty Staci
Rudolph Reindeer Candy Bars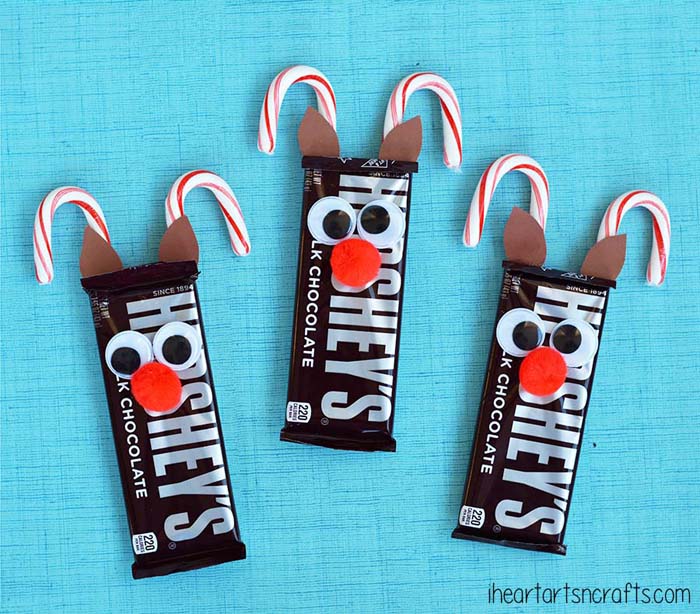 Have the kids make these for their friends, teachers, and bus driver. Teach them to remember the service of others with fun and sweet.
Scrabble Tile Coasters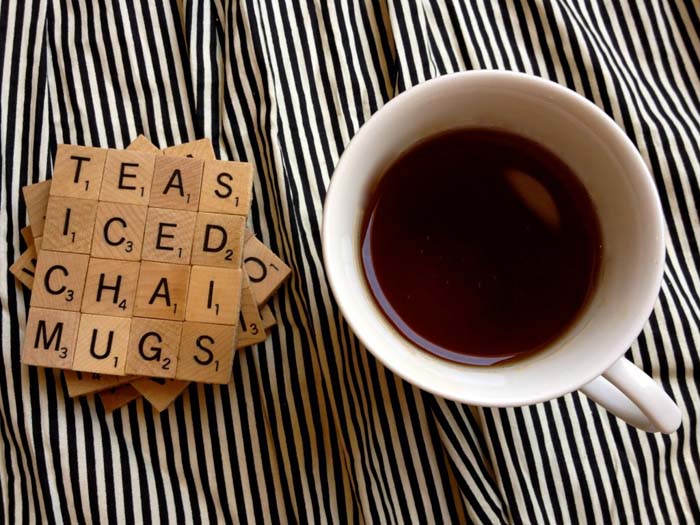 Get that man a coaster, stylish, and easy to use. Safe the table!
via The Gourmet Gab
Sharpie Tea Towels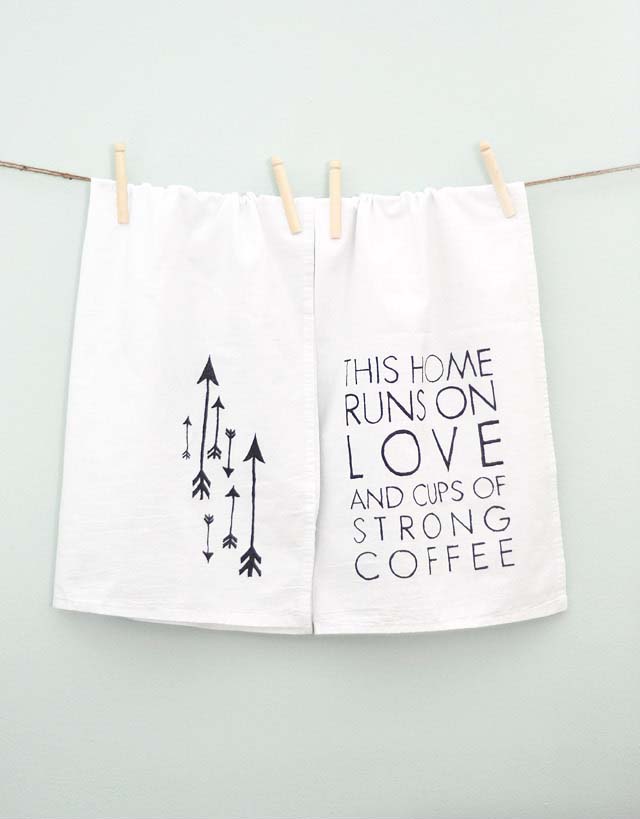 via Cherished Bliss
Snow Globe Ornament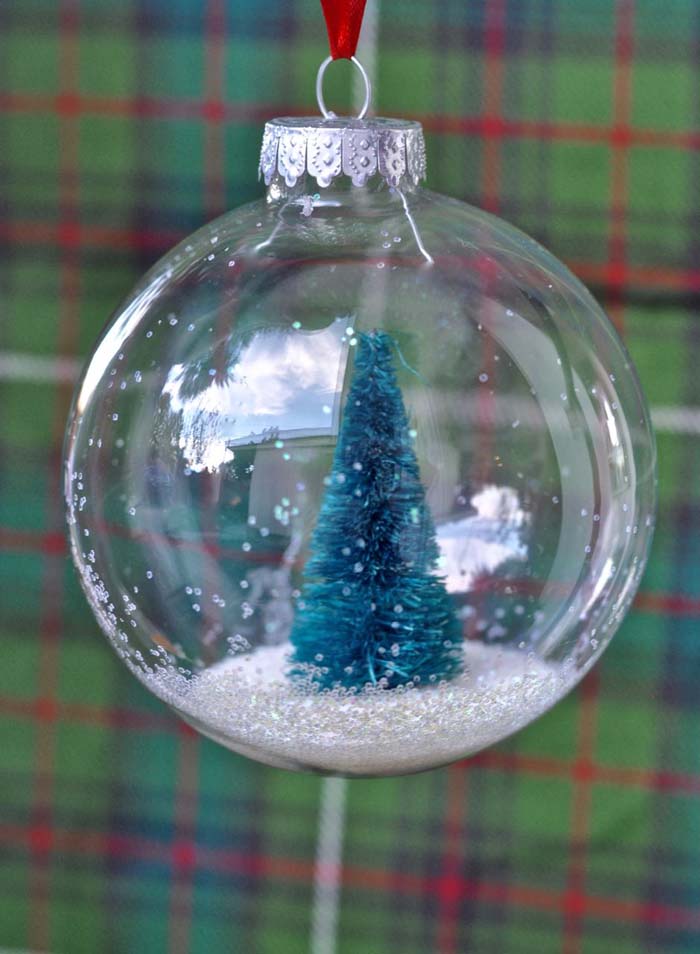 We all love the snow globe. It means magical Christmas memories to be made, make your globe memorable.
Studded iPhone Case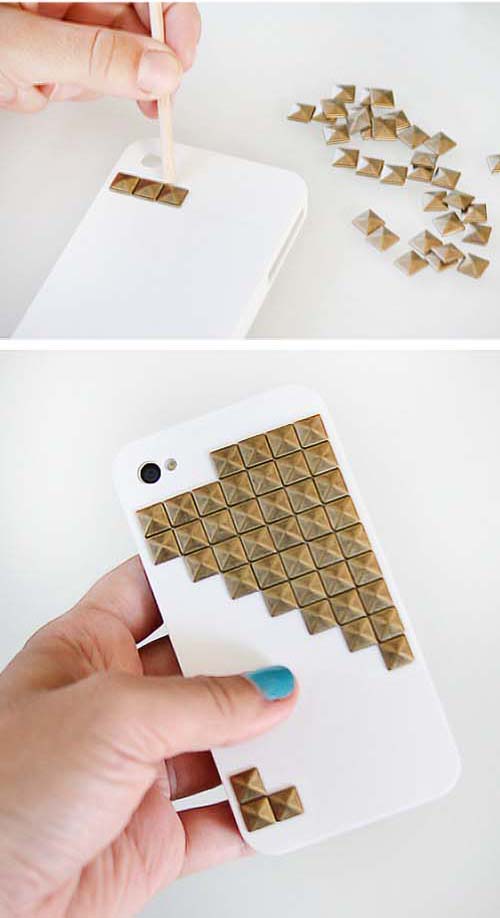 Studd that case, make it unique, so you know it is yours, great gift for the person you have mistaken their phone as yours. All you need is a Phone case and iron on studs with some crazy glue.
via Unblushing
Super Cheap Easy To Make Homemade Lip Scrubs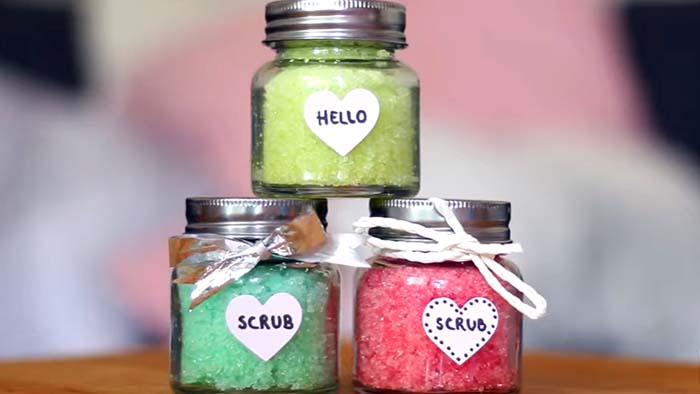 Easy and cheap with ingredients you already have.
via Gwyi.io
Upcycled Necktie Zip Bag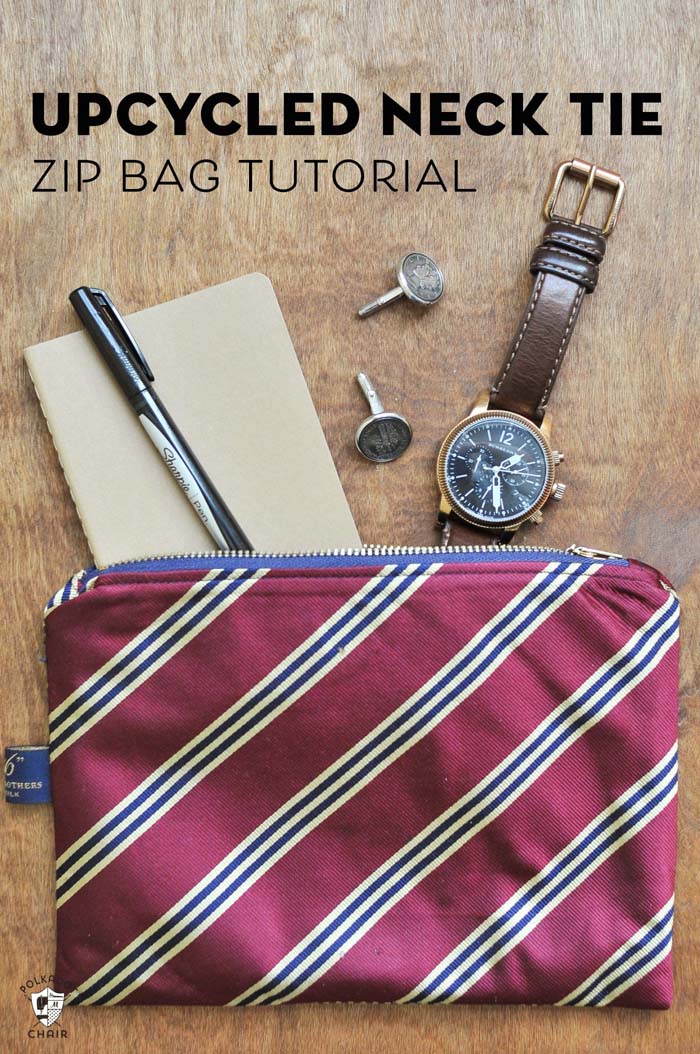 Who would have ever thought of the fun you can do with that tie he wore years ago at your wedding. Keep the memory alive.
via Polka Dot Chair
Upcycled Mason Jar Lid Magnets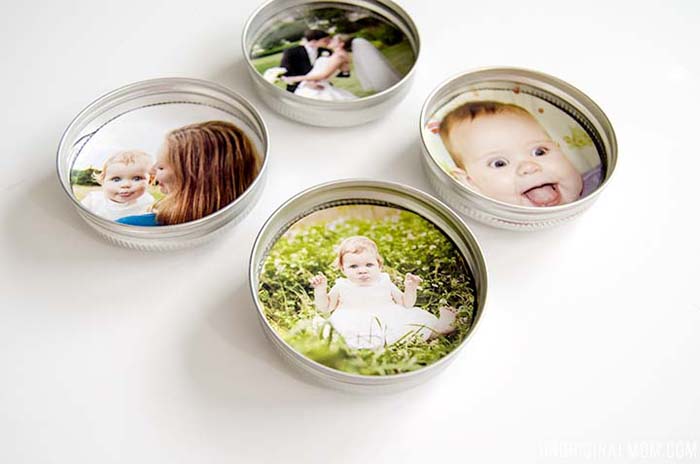 Photos are always a hit, add a Mason Jar frame and a magnet, you have the perfect memory magnet.
via Unoriginal Mom
Vintage Thimble Necklace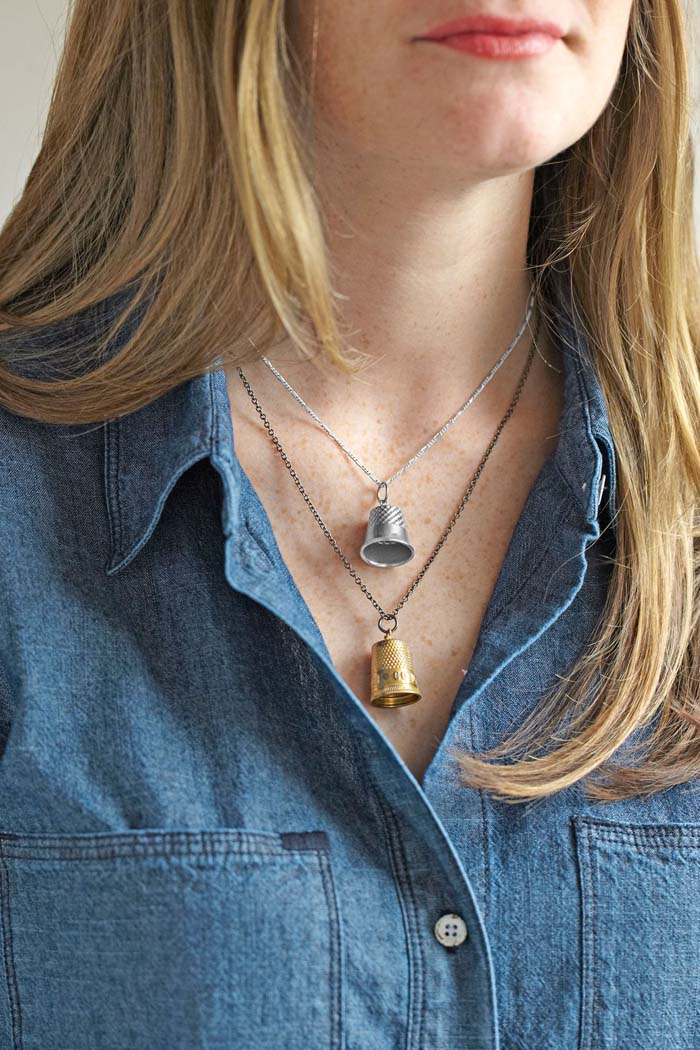 Oh, I love this one, and you so will the thimble collector in your life.
via Country Living
Wire Wrapped Heart Bangle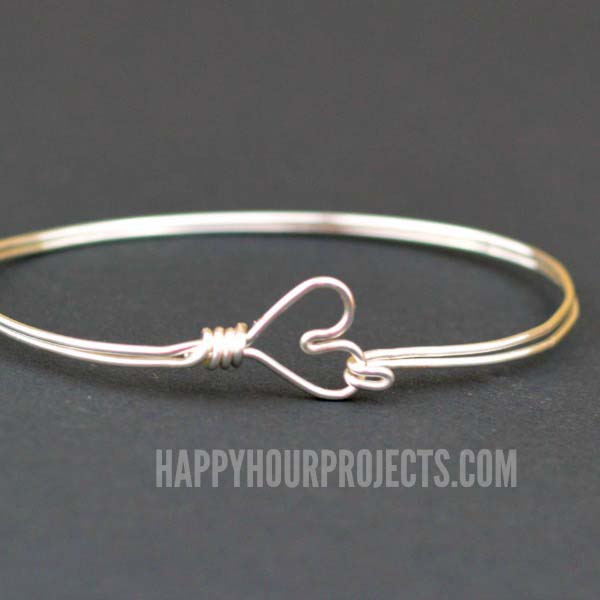 A wire is fun to work with and comes in many shades. Create a classy bracelet for the holidays.
Wood Bead Painted Ombre Bracelet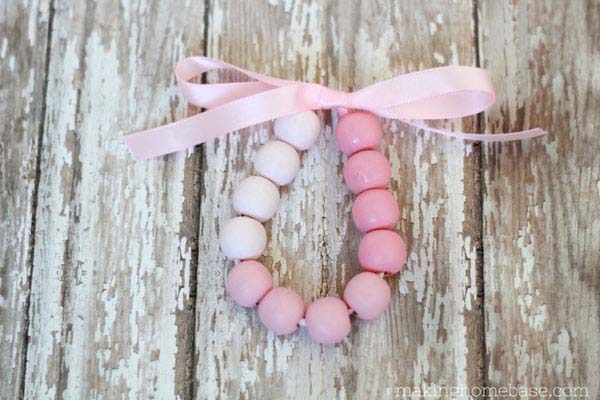 Ombre of any shade or color says, "you are cool." Beads are easy and fun.
via Making Home Base
Word Bracelets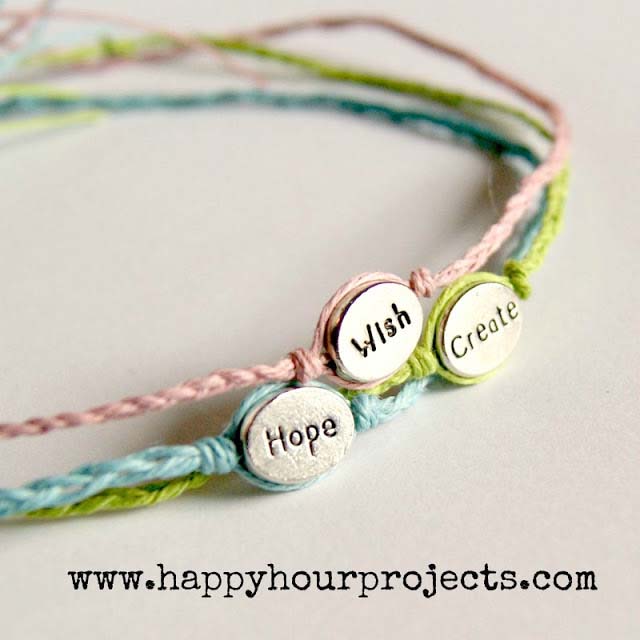 Spell "love" "care," the words all say, you are so beautiful to me. Stylish and straightforward are simply what these bracelets are.