I really love to make some crafts and decorations and Valentine's Day heart cone tree is what I made this year. It's really easy, doesn't need a lot of tools and supplies and the result is amazing.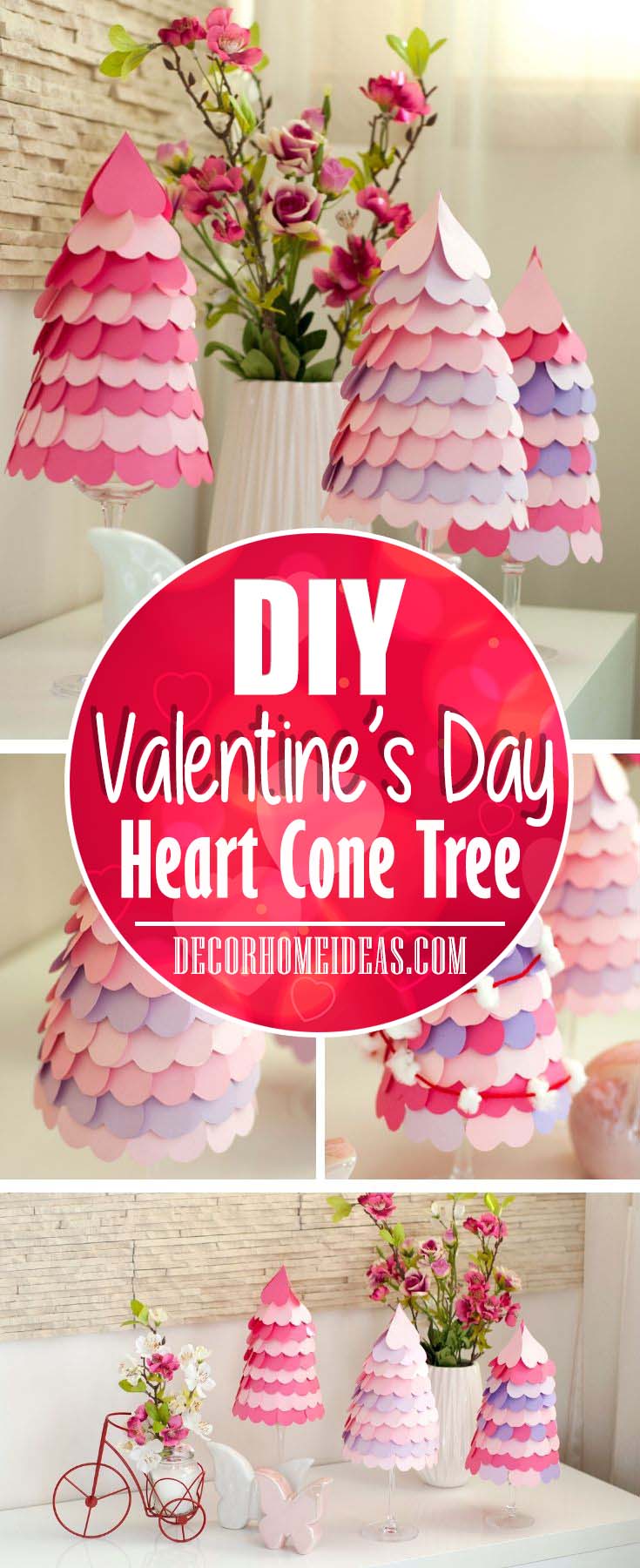 You can do this together with your kids. It's nice to see them cut these hearts and glue them on the cones.
Here is the end result and you can see more beautiful photos at the end of this post.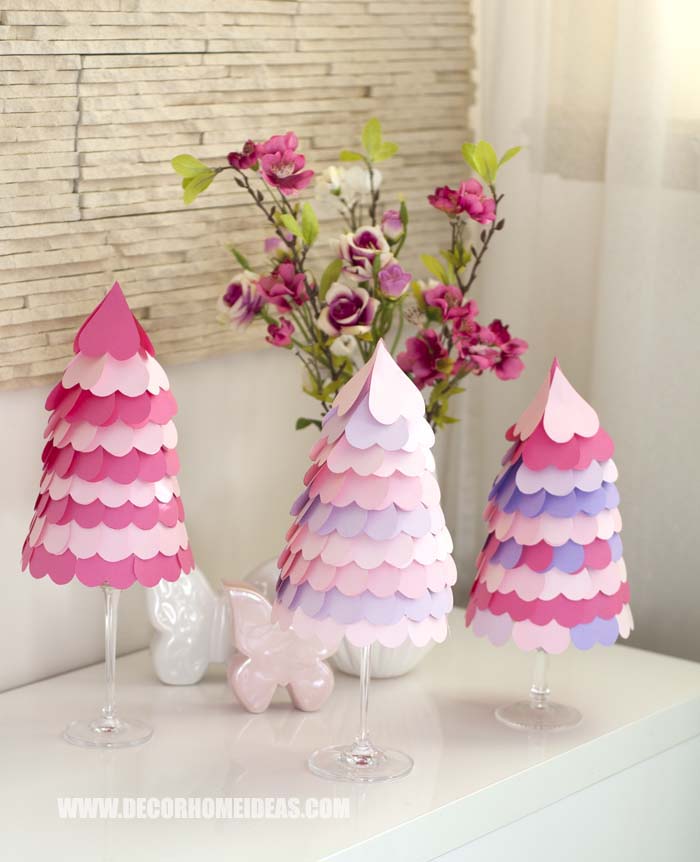 Supplies and tools:
Card stock – 5 different pastel colors ( Pink, Rose, Lavender, Purple and Red)
Glue stick – any kind will do
Glue gun – optional, if you can't make it with the glue stick, the gun will surely hold the hearts firmly to the cones
Scissors
Heart pattern – you can download the one I used HERE
Cone pattern – you can download the one I used HERE
Printer – to print the patterns
Heart Punch – optional, if you are going to make more DIY projects with hearts, this tool is a must-have. It will save you a lot of time and will make your hearts perfectly shaped.
Masking tape – optional, if you have troubles gluing the top of the cone, there is a trick with the masking tape. Just go around the top of the cone and it will hold it in perfect shape.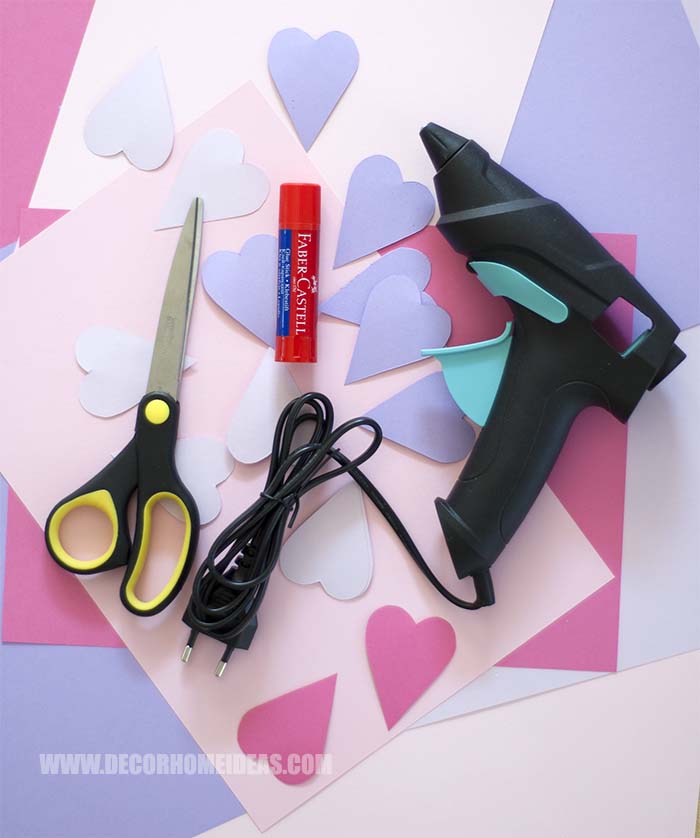 Print Hearts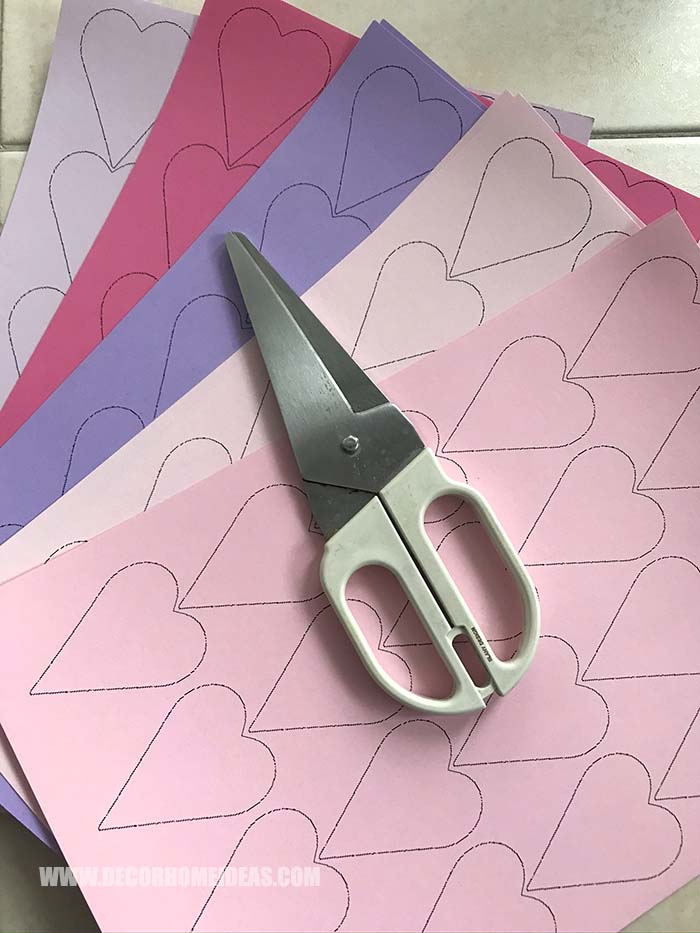 Put the card stock in the printer paper tray and print sheets full of hearts. Start with one or two per color and see if they will be enough for your project. You can always print more if you need.
Cut Hearts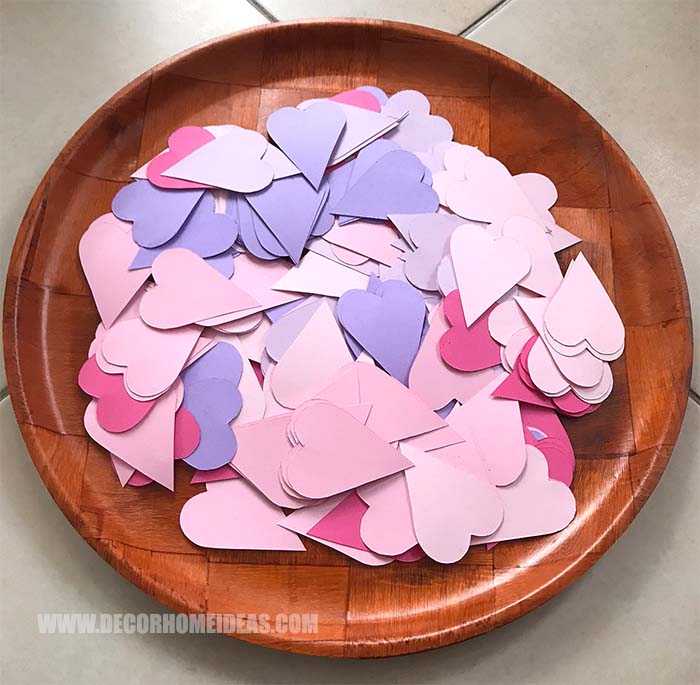 Once you have all the sheets printed you can start cutting them with the scissors. Try to follow the contour line as much as possible to make perfectly shaped hearts.
You can save time and be more precise with heart punch.
Make Cones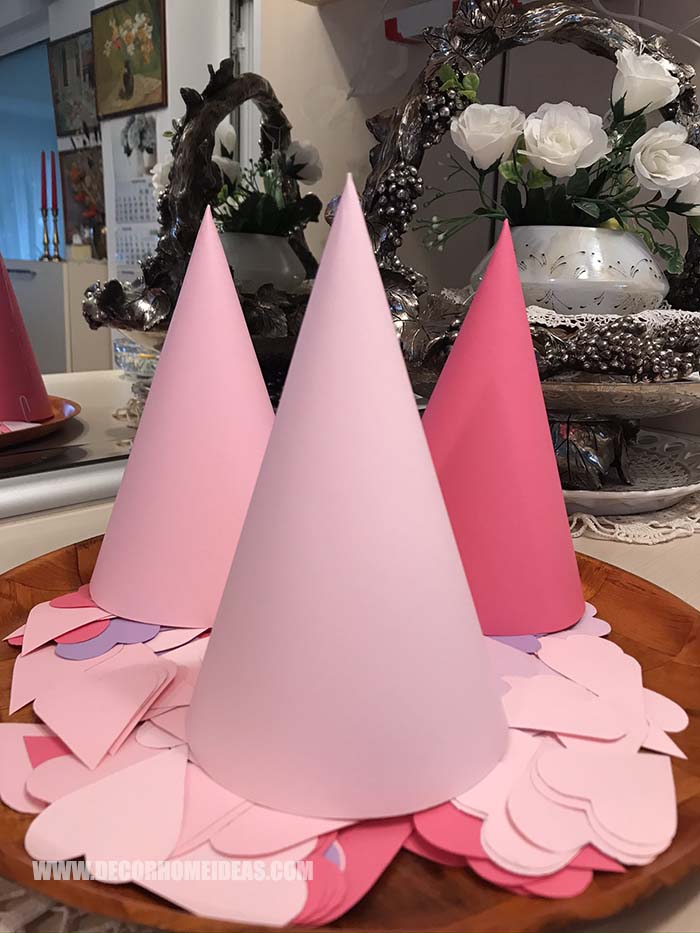 It could be tricky to create perfect cones, but believe me, after several tries you will master it. Download the cone pattern HERE and print it.
Then use the printed pattern as a template for the card stock. Outline the template and then cut it.
You can use the glue stick or the masking tape to close the cone. I glued the lowest part of the cone and then using masking tape I go all the way to the top. So that I taped all the seam.
Don't worry, even if it's not perfect, the hearts will cover it so no one will see the masking tape or the glue.
I've made cones in different colors, but you can make all of them with just one color.
Placing Hearts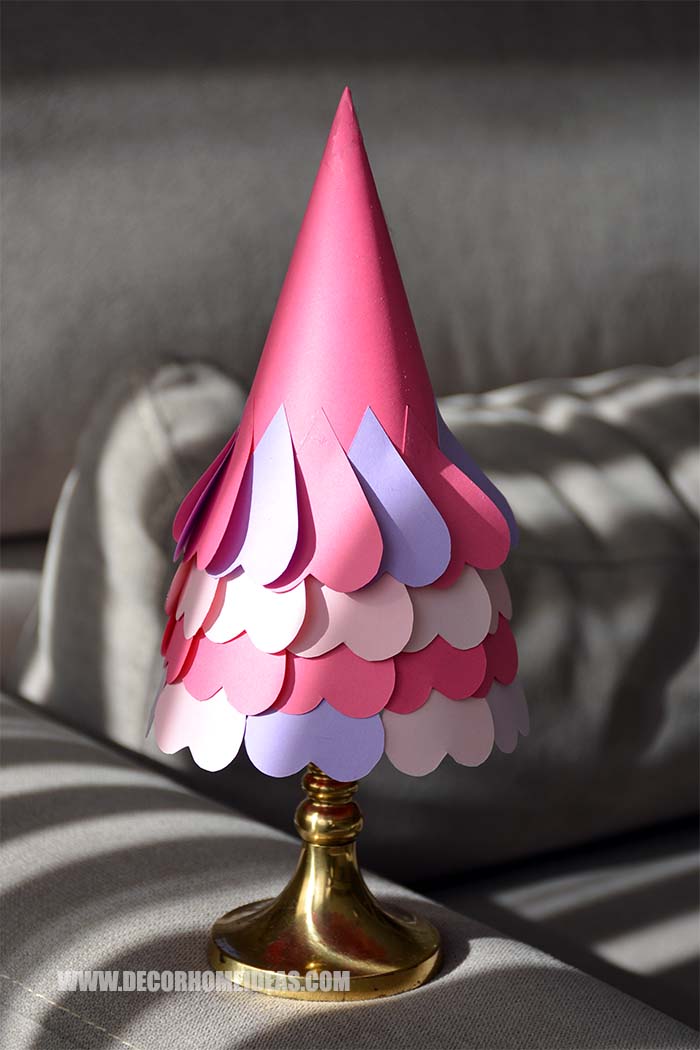 Next, just start gluing some of those hearts to the cone, starting at the bottom and working your way up. You can mix the colors randomly or you can follow some pattern.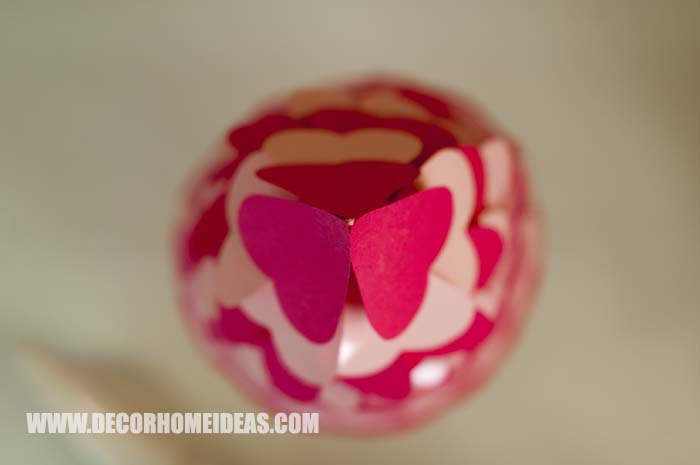 Experiment with different spacing techniques. You can overlap the hearts quite a bit or arrange them so that you can see the cone beneath. I like them to overlap a lot as you can see.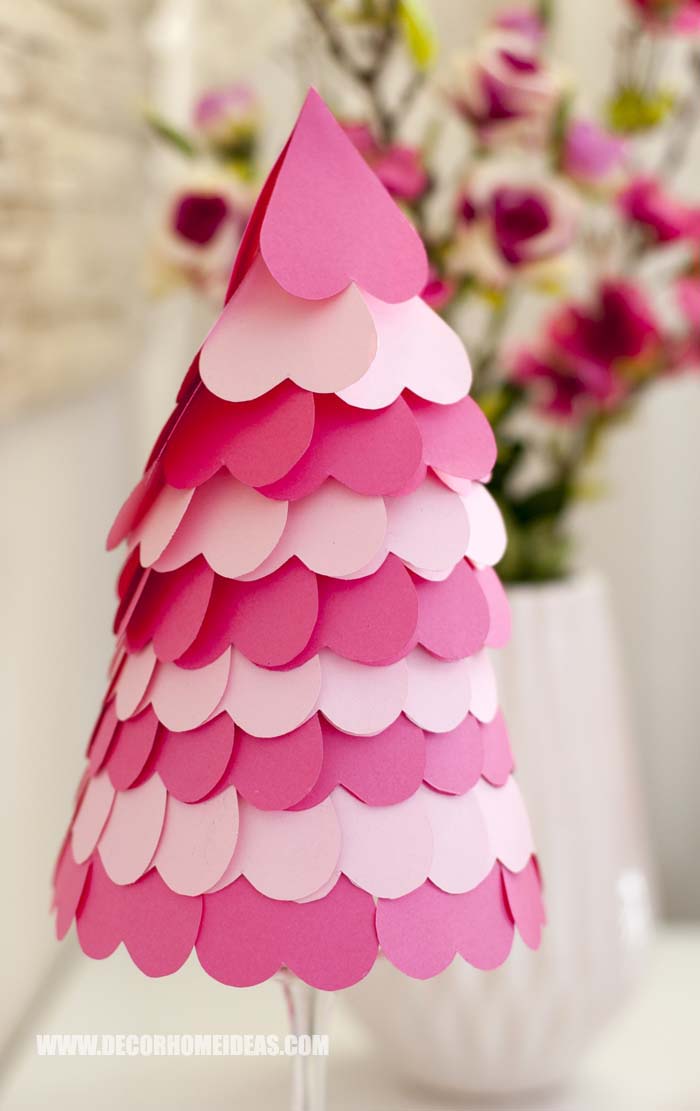 I used some wine and champagne glasses to vary in height. You can also use candleholders to add more texture if you like.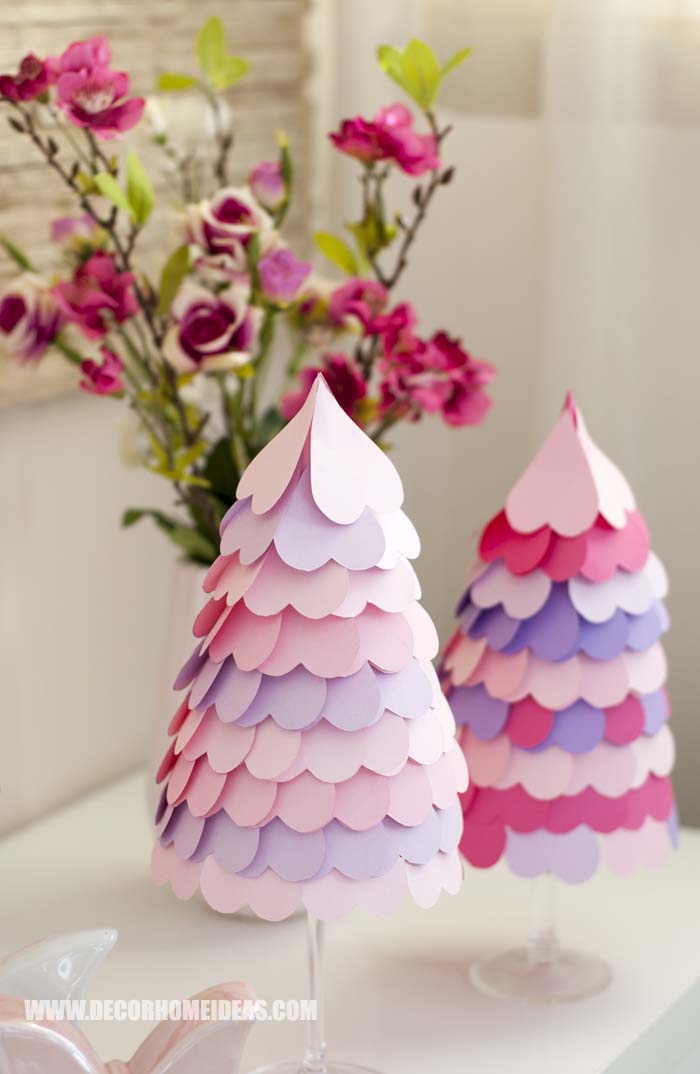 Tip: You can mark each line of hearts on the cone with a pencil so that you can easily align each row of hearts. Then you glue the hearts and these markings will be hidden below the hearts.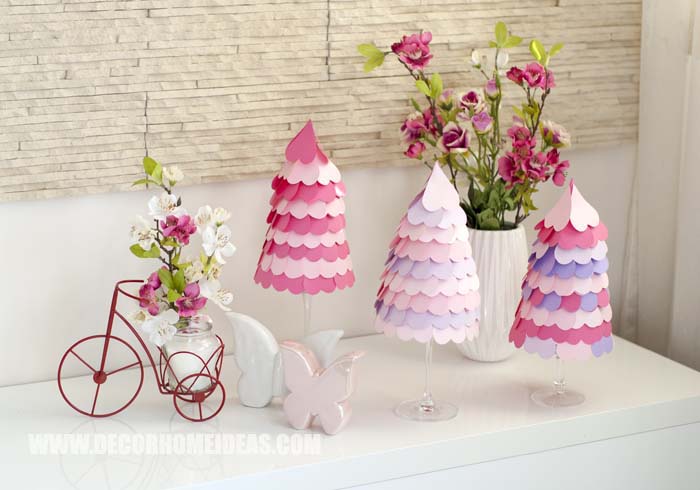 I have added some flowers and decorations to complement the heart cone tree.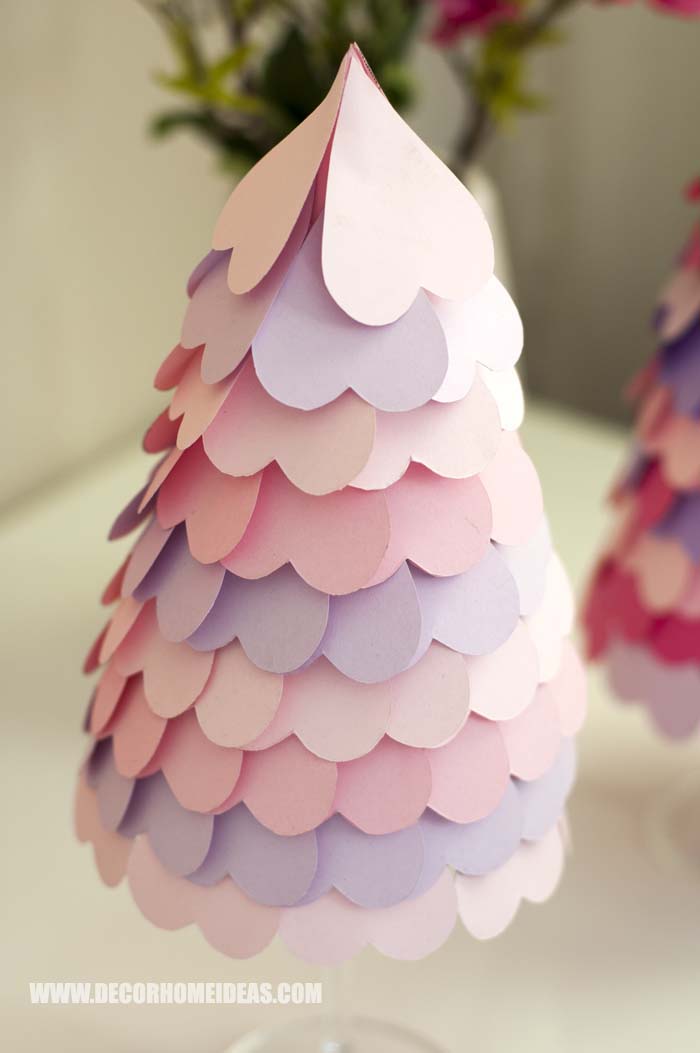 This one is my favorite – really cute.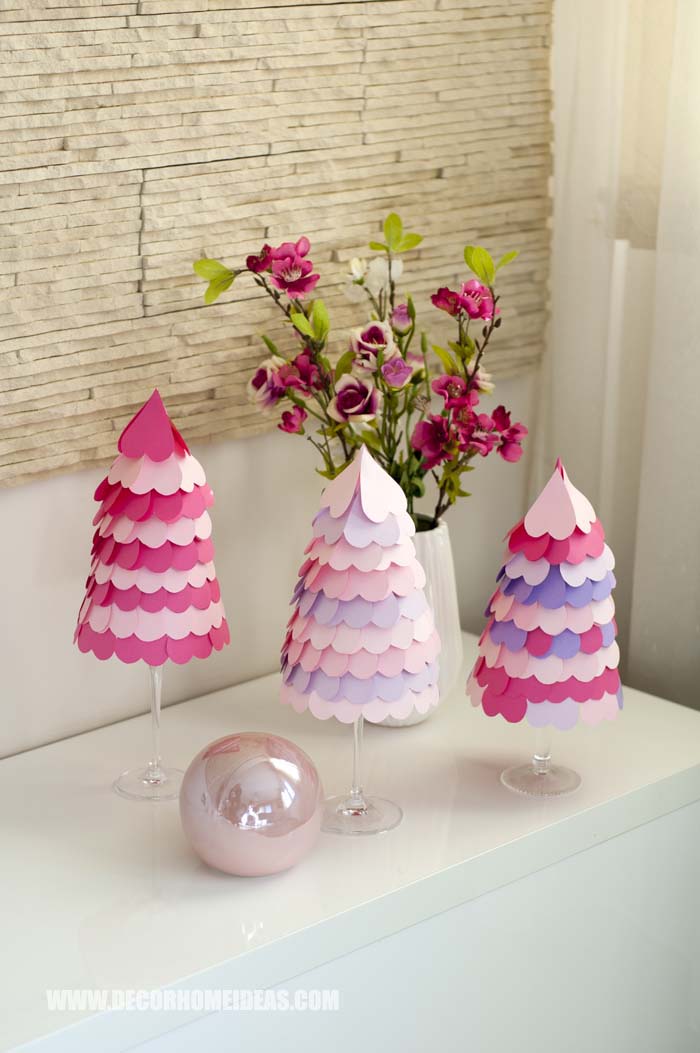 Here are the heart cone trees arranged together.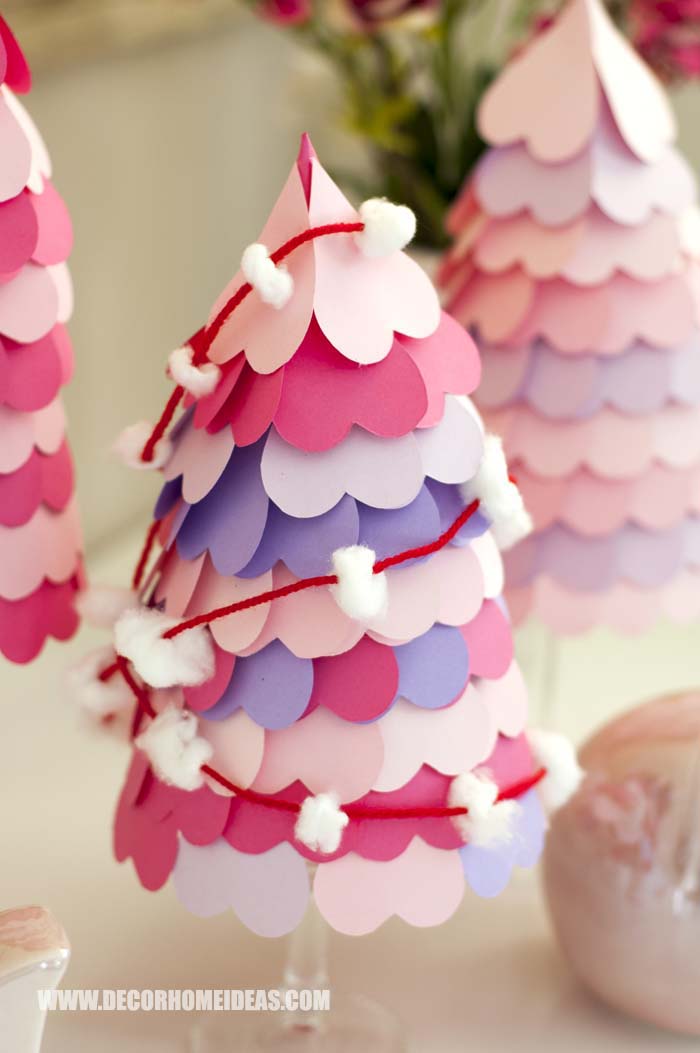 Here's some fun ribbon for dress-up.
Honestly, I prefer without any decoration on the hearts. They are so cute with plain pastel colored hearts.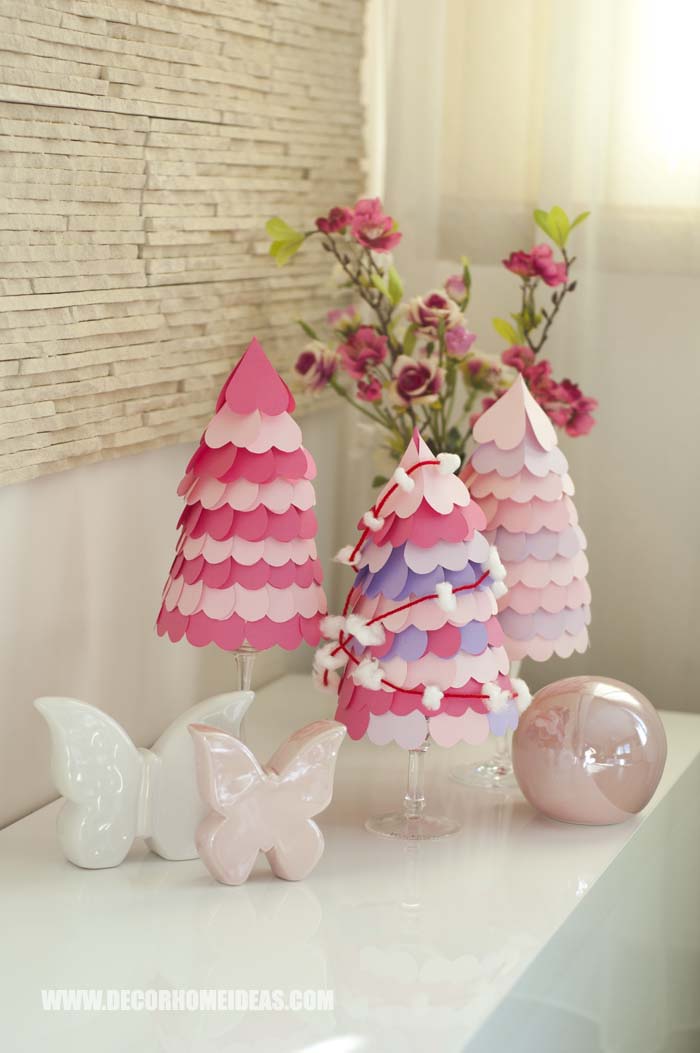 Another shot with more decorations.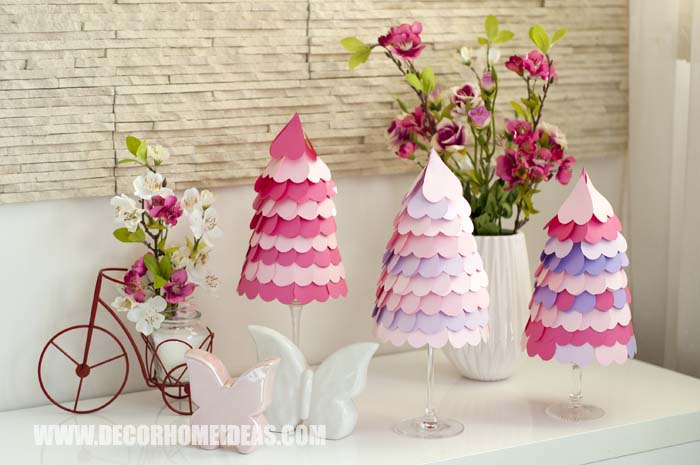 You can try with more colors if you like.