Choosing a gift for someone can be difficult, however, if you know one or two things that the person is interested in, it can be made that much easier!
These days there are so many different types of gifts that you're bound to find something of interest!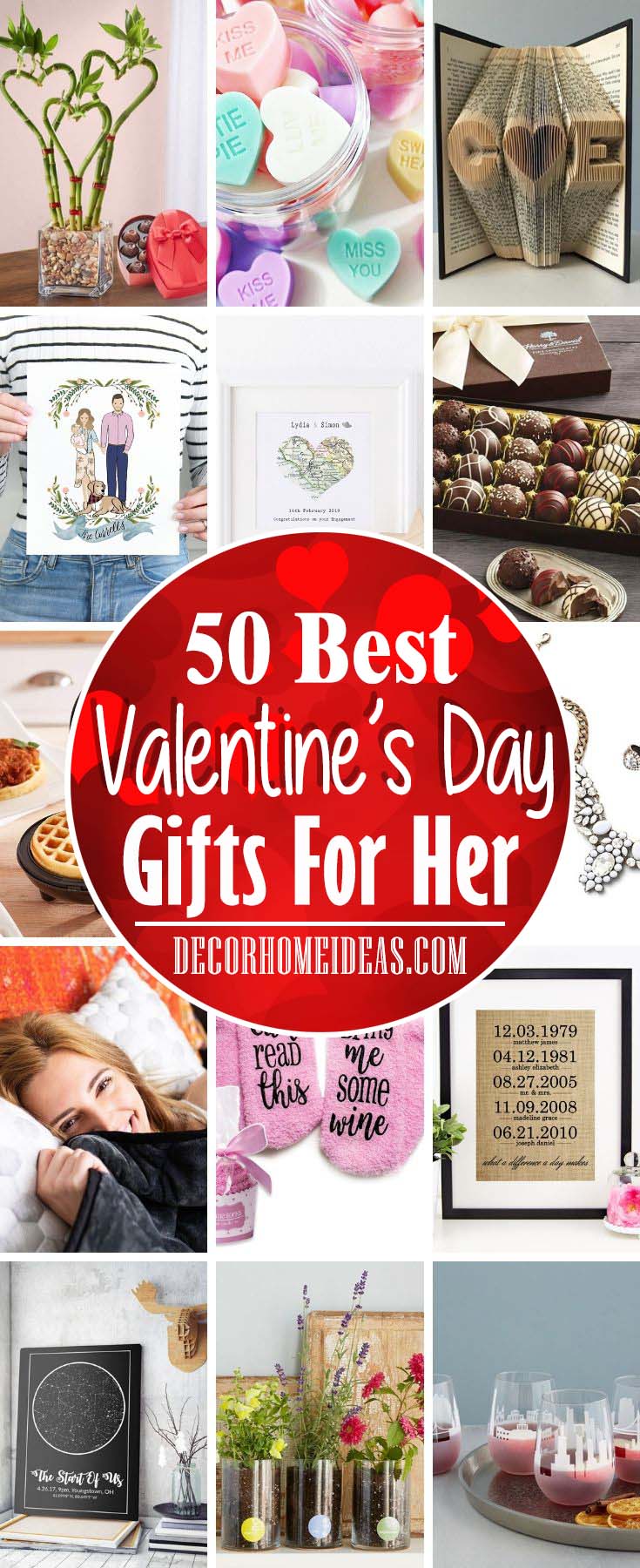 Valentine's day is especially a time when you want to give the perfect gift because it reflects your love and affection.
So take your time when choosing a gift and know that in most cases your loved one will admire the effort!
1. Gift Her Access to Unlimited Designer Jewelry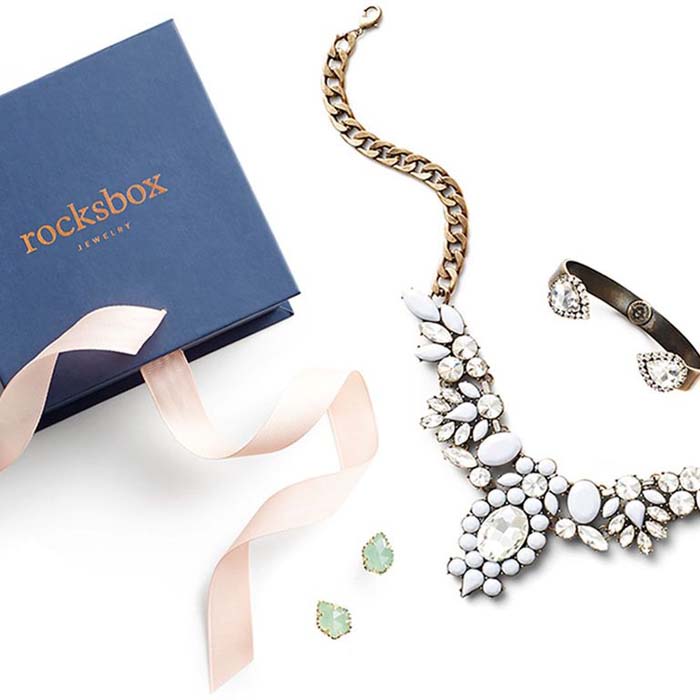 What a unique club! Sign up and be able to exchange pieces of jewelry, 3 at a time! That's not bad!
Check price at Rocks Box
2. Share Your Special Memories with a Journal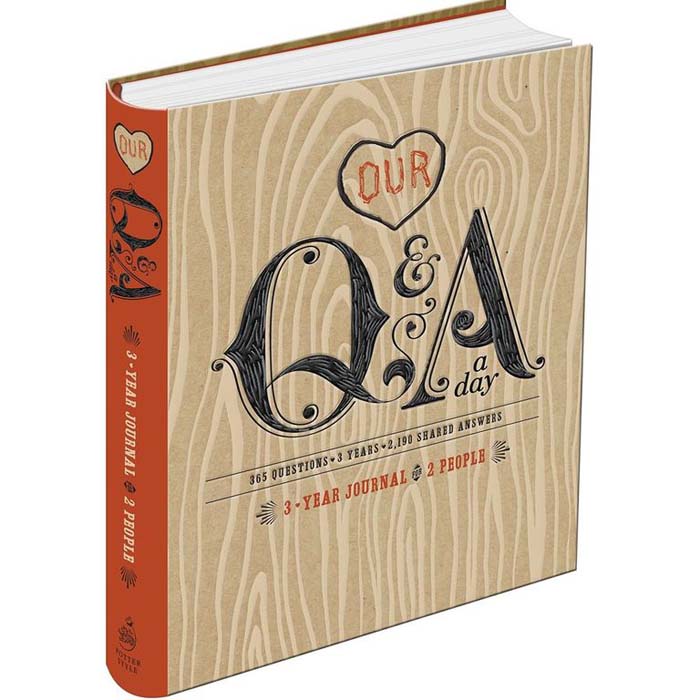 As a couple, write down your shared moments and experiences together!
Check price at Amazon
3. Bring Fun with a 100 Movies Bucket List Poster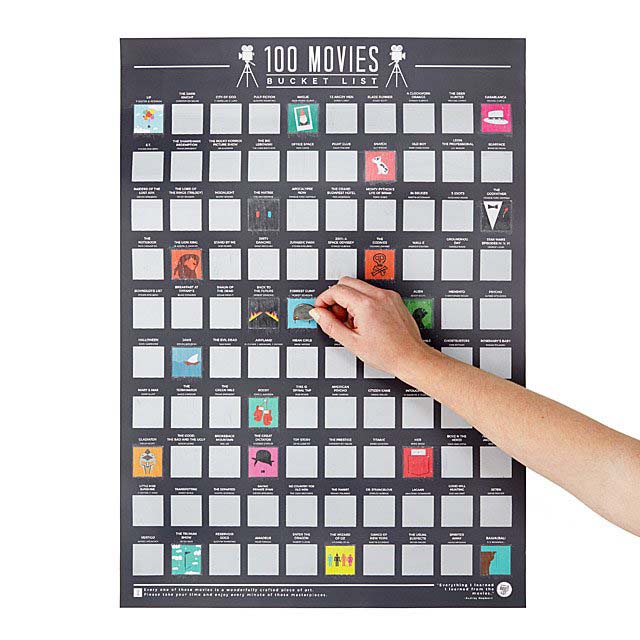 100 iconic movies to watch, watch then keep track! Keep going until the entire board has been completed!
Check price at Uncommon Goods
4. Personalize a Bracelet Gift with Your Handwriting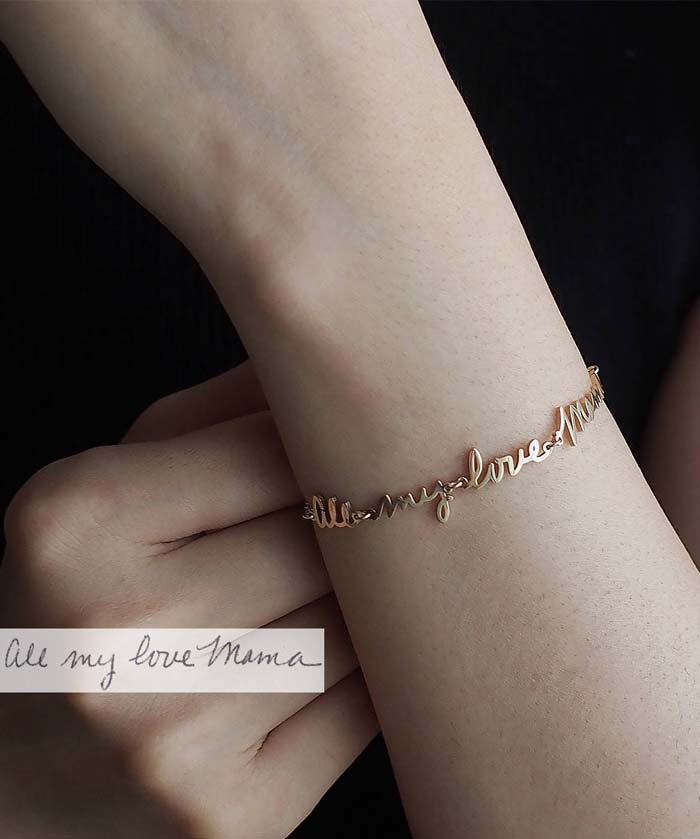 Personalized bracelet created especially for you!
Check price at Etsy
5. Spruce Up Your Relationship with an Airbnb E-Gift Card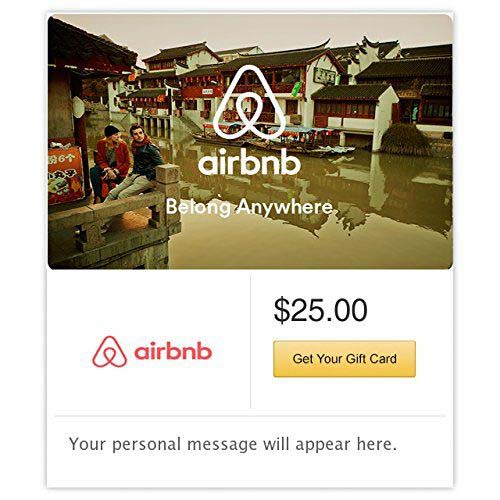 Gift cards, gift cards, gift cards galore! Is your beloved in love with travel?
Check price at Amazon
6. Unlock Adventure and Explore the World's Wonders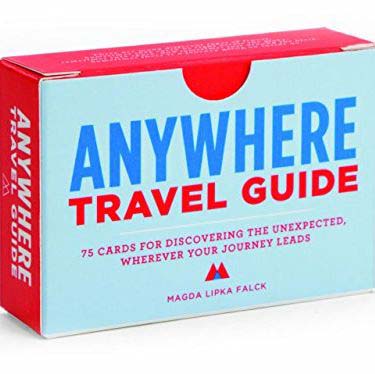 Want to be inspired? Open up this box and discover new places, you've never been to! Feel yourself be ready to get up and explore the world!
Check price at Amazon
7. Make Your Bathroom a Spa Oasis with a Caddy Tray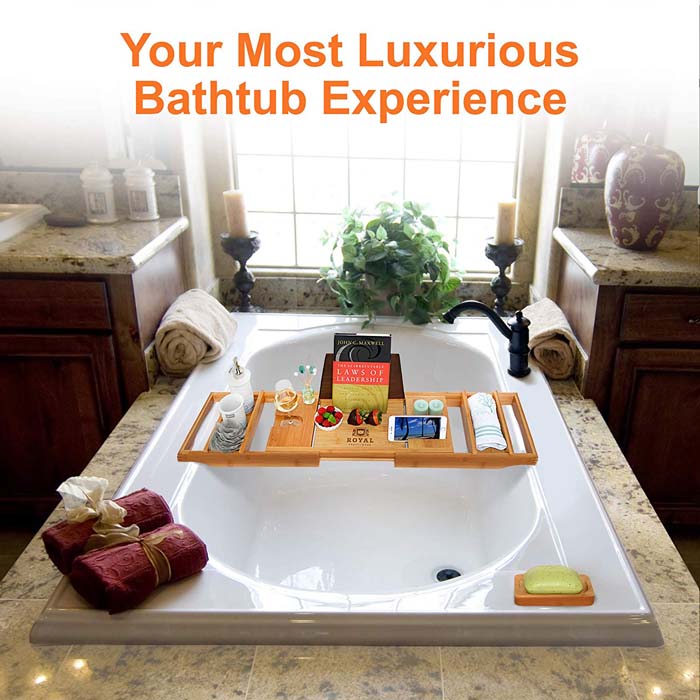 The perfect bathroom caddy tray, fill it with a drink, soap, whatever you'll like?
Check price at Amazon
8. Gift Her a UGGpure Wool-Lined Slipper for Valentine's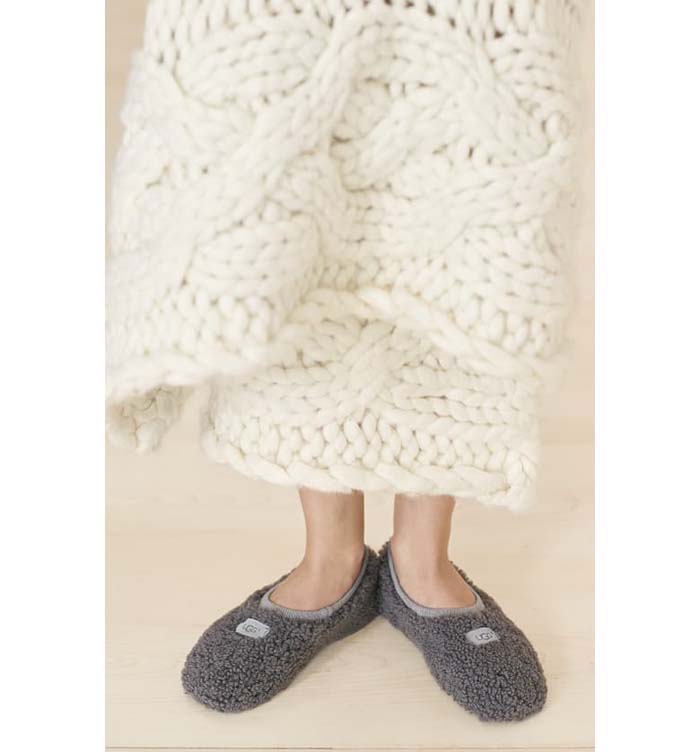 The lining of this slipper is made from UGGpure wool. The sole is suede. A wonderfully comfortable and soft Valentine's Day gift!
Check price at Nordstrom
9. Discover Your Birth Month with a Flower Kit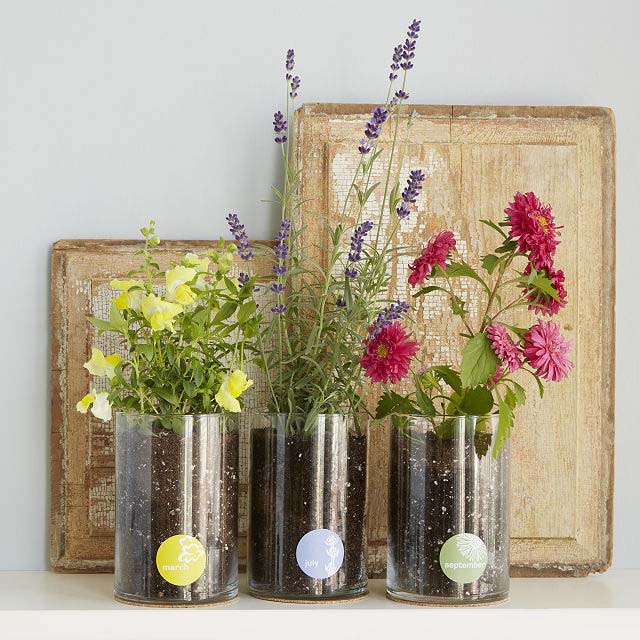 This flower kit has a flower for every month! Find out what your birth flower is! Maybe it's Marigold for October, perhaps it's Red Flax for June or a spectacular Carnation for January!
Check price at Uncommon Goods
10. Frame Meaningful Dates with Burlap Art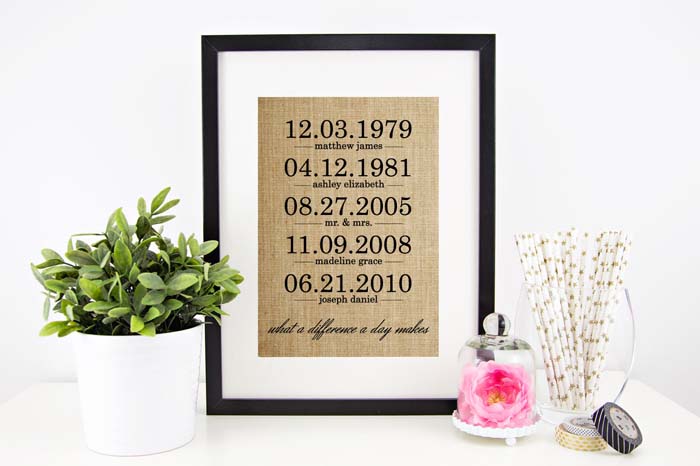 A dainty frame containing names and dates to remember.
Check price at Etsy
11. Give the Gift of Relaxation with Dead Sea Salts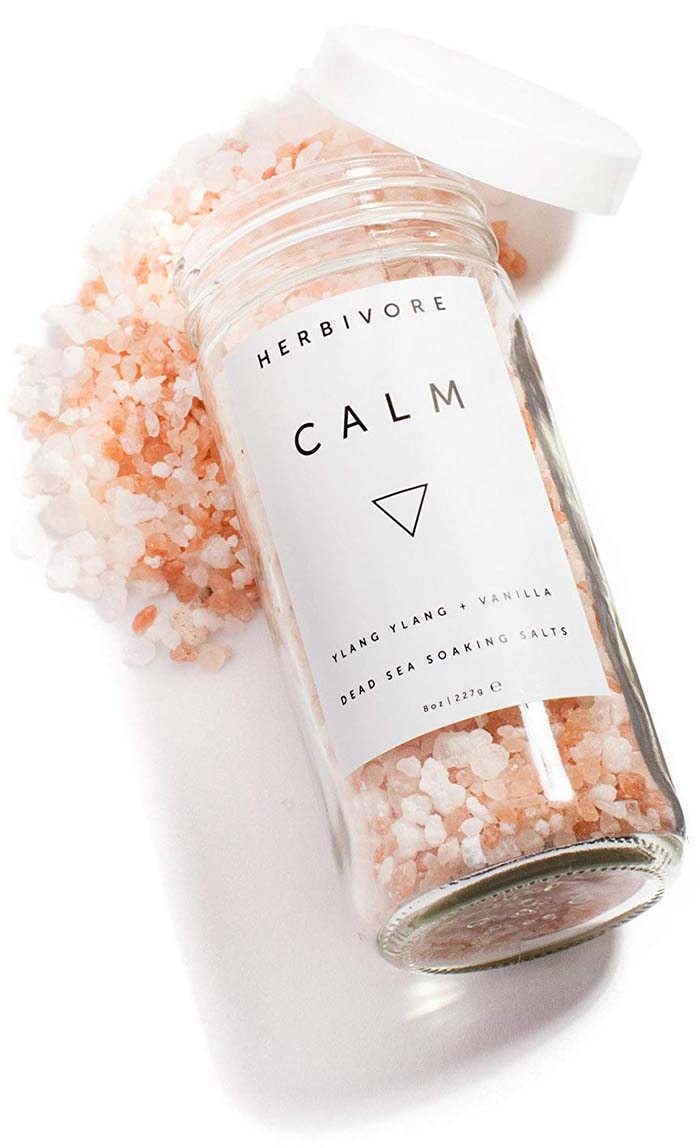 Salt from the Dead Sea has been known to relax and calm. Soaking salts make an excellent gift for any time of the year, but especially on Valentine's Day!
Check price at Amazon
12. Create Delicious Homemade Truffles with This Easy Kit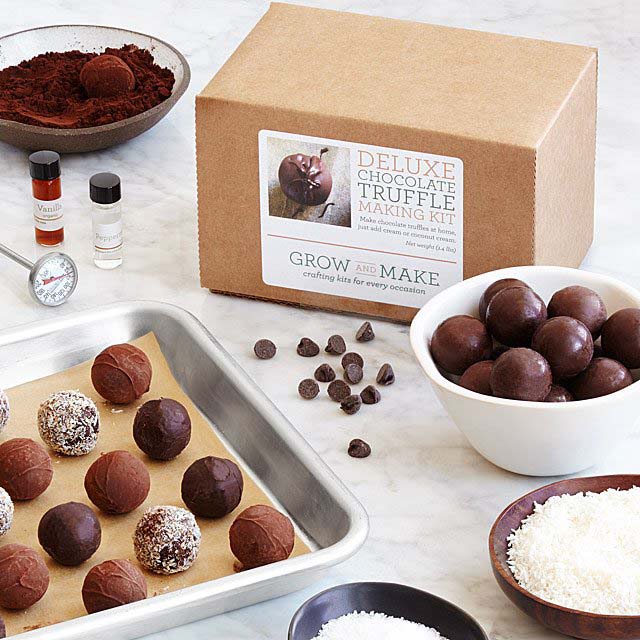 Ever made a Truffle? If not here's your chance! This step-by-step kit with easy instructions will allow you to make your very own mouthwatering truffles!
Check price at Uncommon Goods
13. Make a Custom Puzzle with Your Family Photos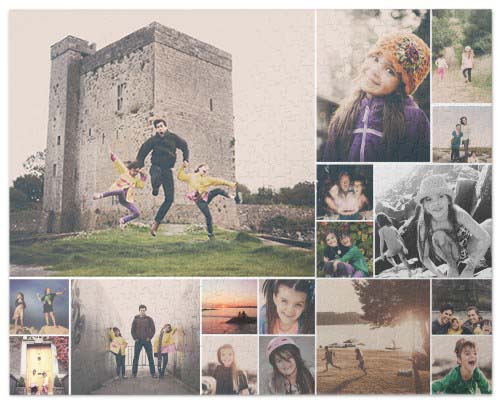 Talk about creativity! Take your family pictures and have a personalized puzzle created! The size choices vary 60 pieces, 252, 520, or 1014 piece puzzles.
Check price at ShutterFly
14. Show You Care with Conversation Heart Soaps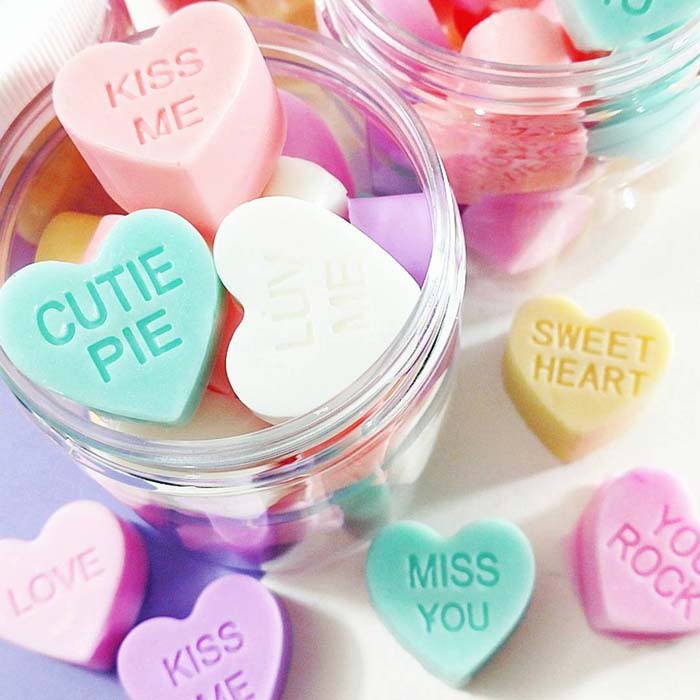 Well, don't that beat all! A dish full of conversation hear soap! Splendid colorful decorative gift, perfect for the bathroom or bedroom!
Check price at Etsy
15. Surprise Her with Cozy Warming Slippers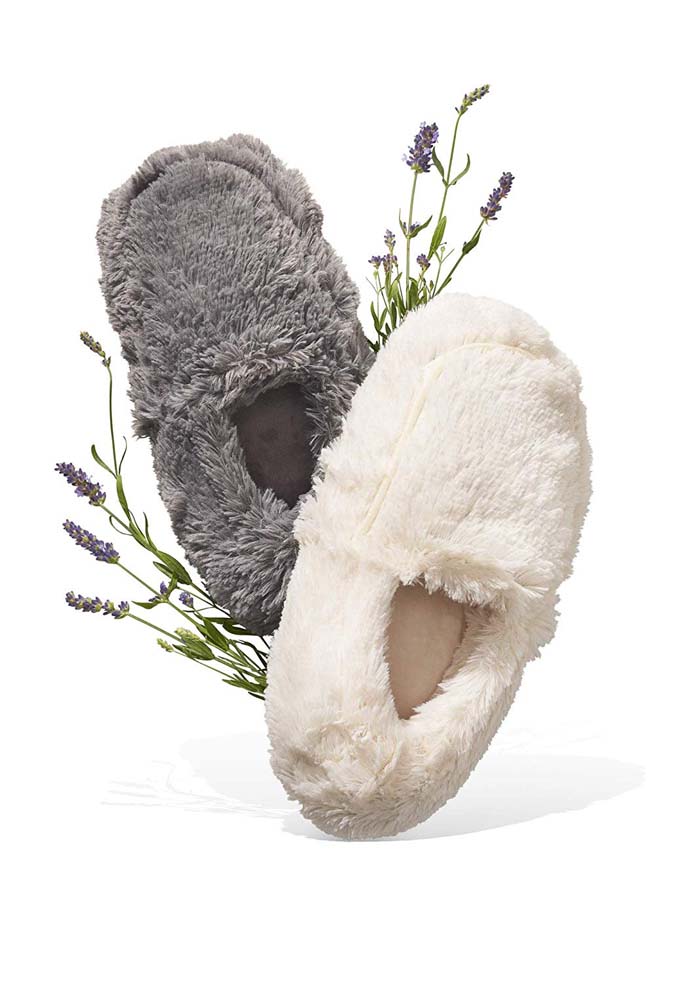 These slippers are microwavable, warm them up to your perfection! Super soft fabric gives them a fabulous feel!
Check price at Amazon
16. Get Your Loved One a Gold Custom Coordinates Necklace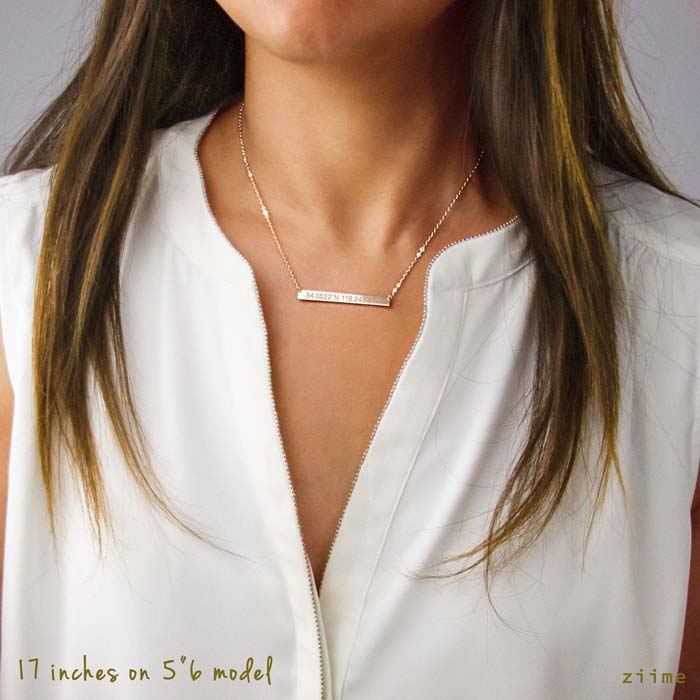 This custom coordinates necklace comes in silver, rose and gold-filled.
Check price at Etsy
17. Make a Personalized Family Portrait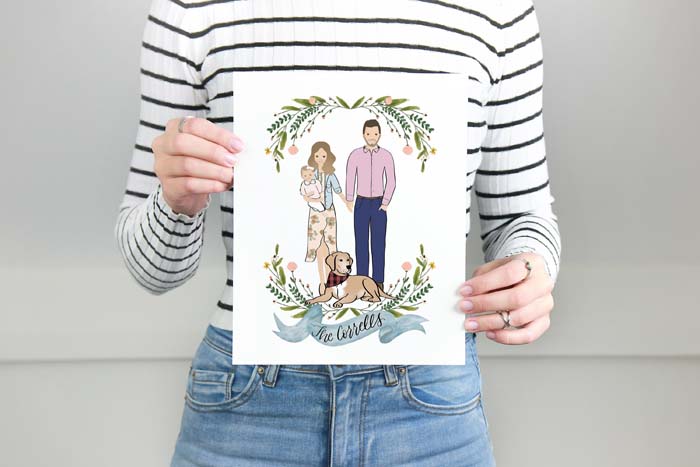 An illustration of your family. The portrait can include only you and your love or you can include the children, family pet, etc.

Check price at Etsy
18. Get a Customized Morse Code Necklace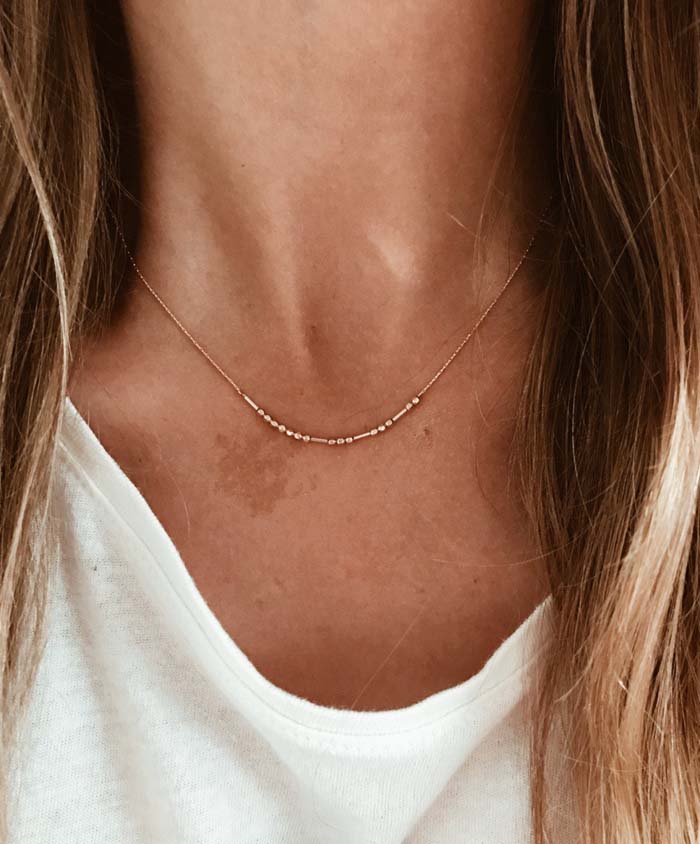 Customized morse code necklace, can choose between rose or sterling silver. The necklace also comes in gold-filled. You can write anything in morse code.
Check price at Etsy
19. Express Your Love with Customized Name Earrings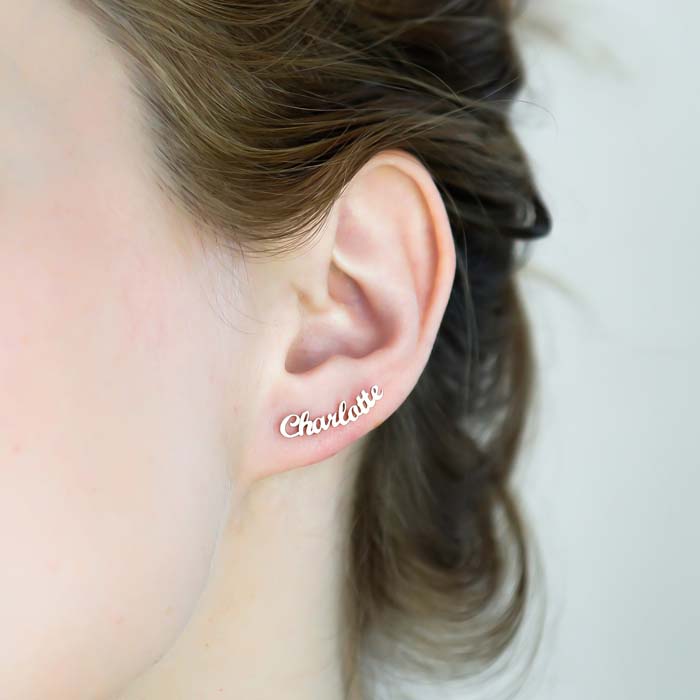 A set of earrings made just for you with your name always makes a girl feel special!
Check price at Etsy
20. Show Your Love with an Engraved Custom Cup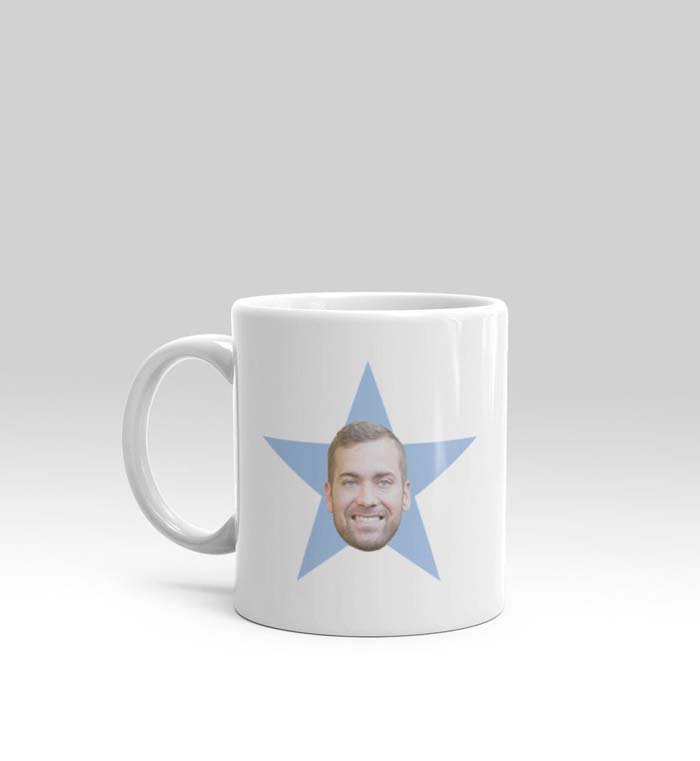 A cup with your very own face, now that's a Valentine's Day surprise!
Check price at Etsy
21. Make a Rustic Date Night Bucket List for Valentine's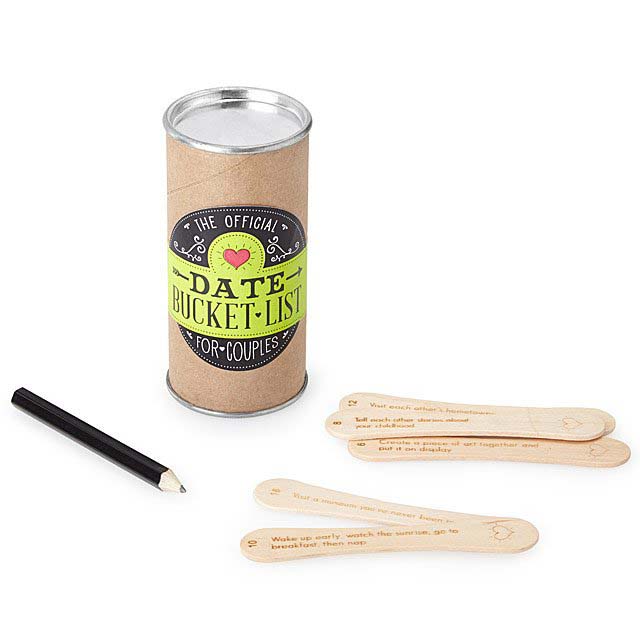 A bucket of sticks with lots and lots of ideas!
Check price at Uncommon Goods
22. Get Elegant Planter Vases for Your Home Plants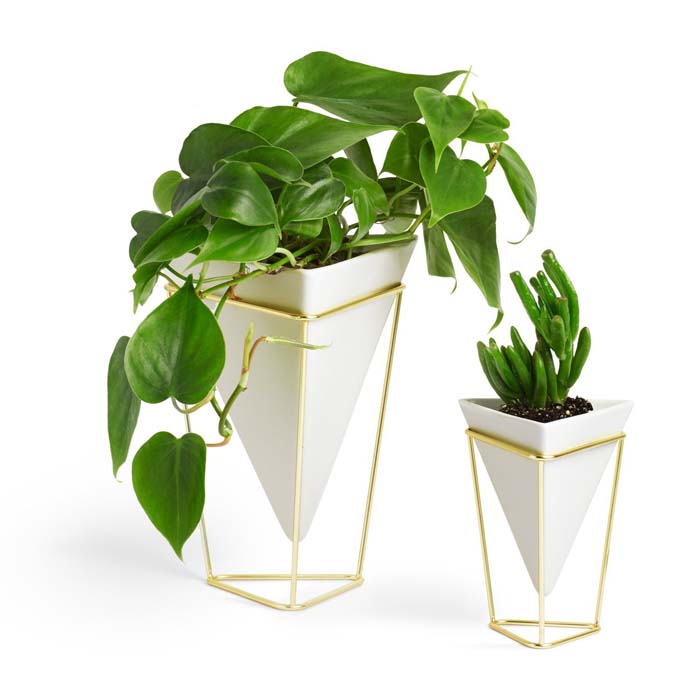 Plants always make an office appealing! Let's bring a little nature into the home with greenery!
Check price at Amazon
23. Be Bold with a Classic Elisa Pendant Necklace Gift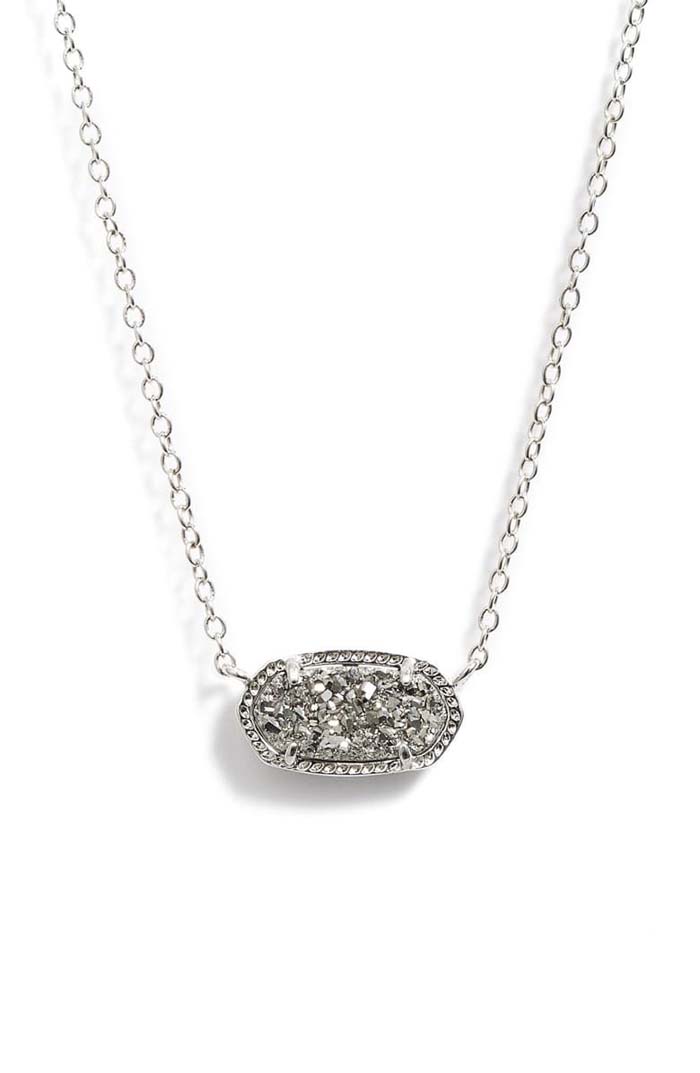 What a dainty, splendid gift, perfect for a special occasion!
Check price at Nordstrom
24. Get a Refreshing Atmosphere with Aromatic Mist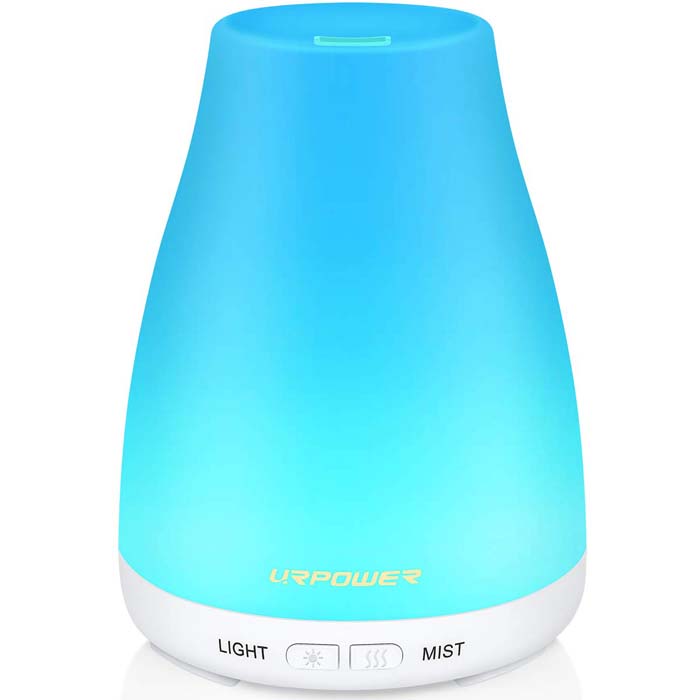 Sometimes the air can be just a little too dry, which is why little mist is needed. This item adds moisture into the air.
The essential oils on the inside of this item adds a nice aroma to the air, while producing a light vapor.
Check price at Amazon
25. Give an Eye-Catching Gift with Skyline Wine Glasses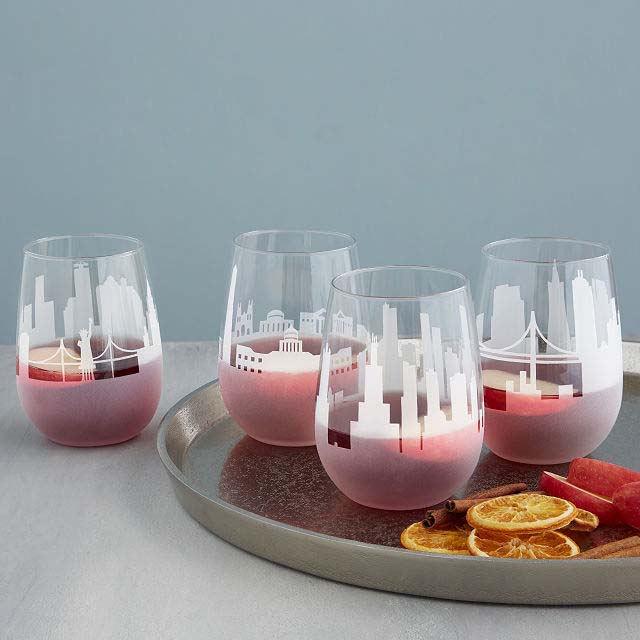 The skyline is something that is remarkably beautiful to look at, so not have wine glasses portraying that beauty? 4 delightful wine glasses makes a nice gift for any occasion!
Check price at Uncommon Goods
26. Show Your Affection with Heart-Shaped Bamboos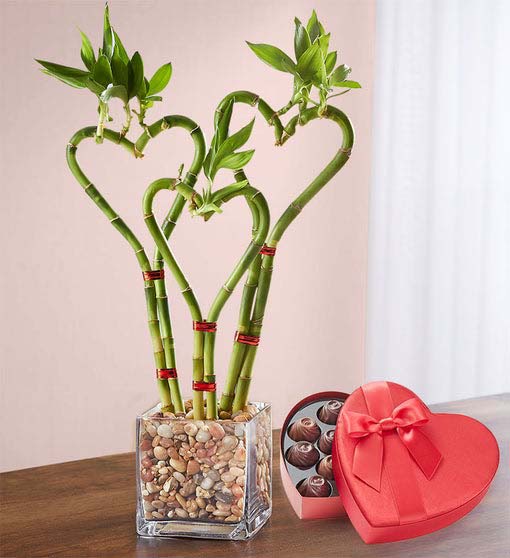 A bamboo plant shaped in like a heart, placed in a lovely glass container filled with rocks. How excellent!
Check price at 1800Flowers
27. Support Your Loved One's Embroidery Skills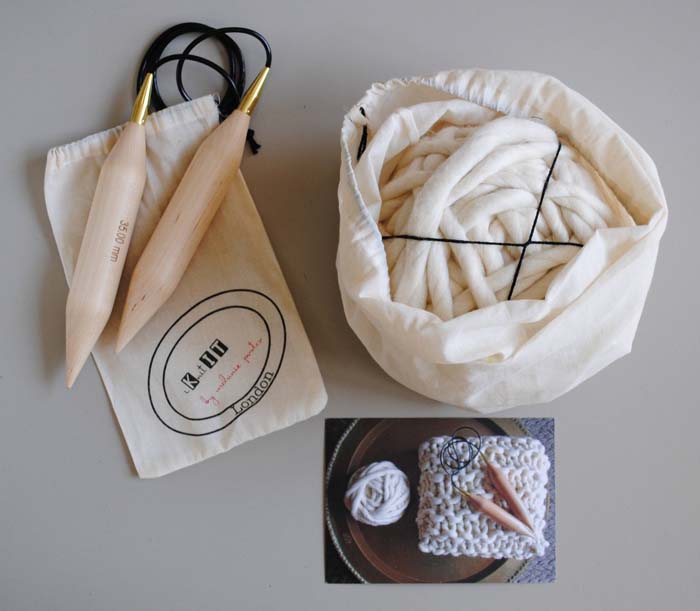 A knitting for the asking! This kit contains all that is needed to knit and relax!
Check price at Etsy
28. Fall Asleep Faster with a Comfy Therapeutic Blanket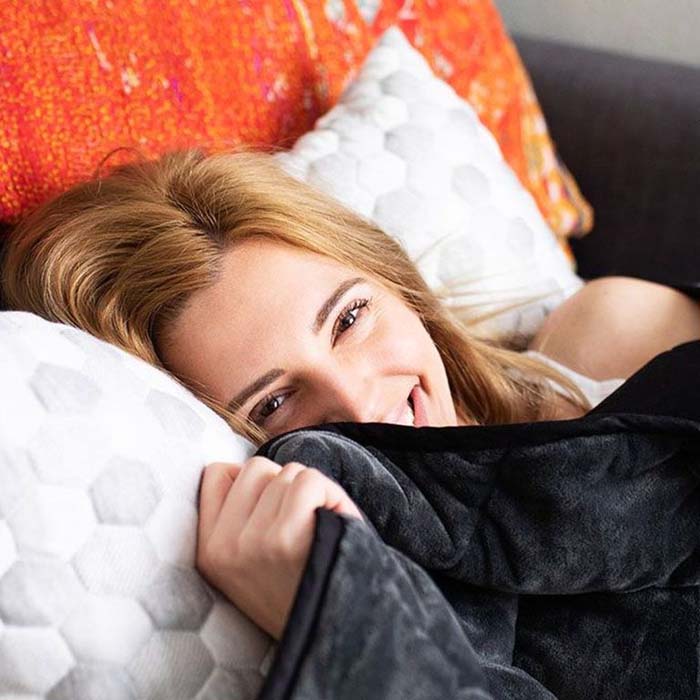 A heavy therapeutic blanket that will put you right to sleep.
Check price at Layla
29. Win Your Girl's Heart with a Scented Bracelet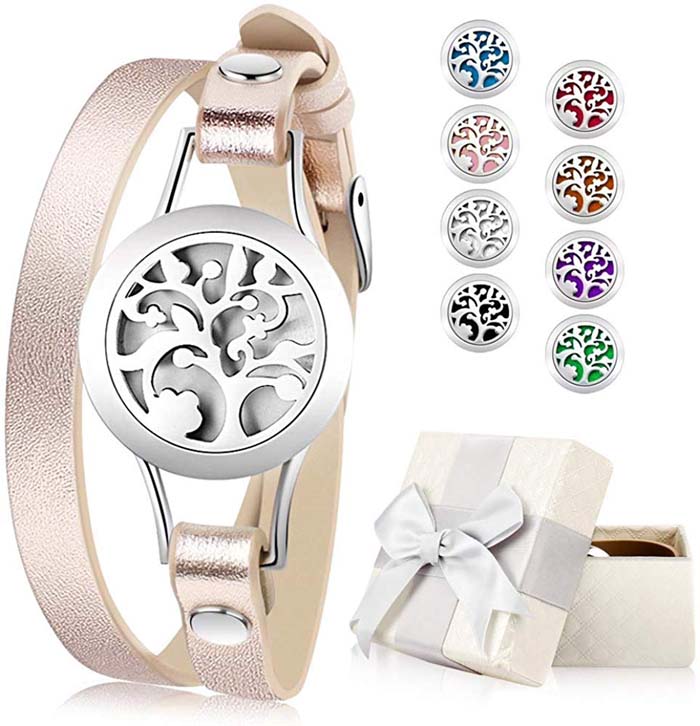 Imagine a bracelet containing a bit of scented oil to provide a nice scent throughout the day!
Check price at Amazon
30. Enjoy Wine with Decorative Pink Wine Sock Holders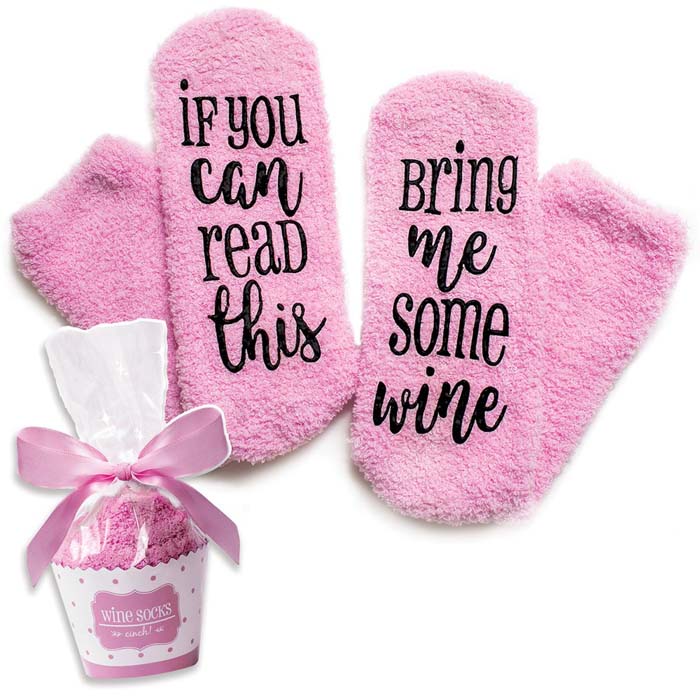 Yes, socks that you can put a wine bottle in, this is fantastic!
Check price at Amazon
31. Get the Perfect Gift for Bakers with a Mini Waffle Maker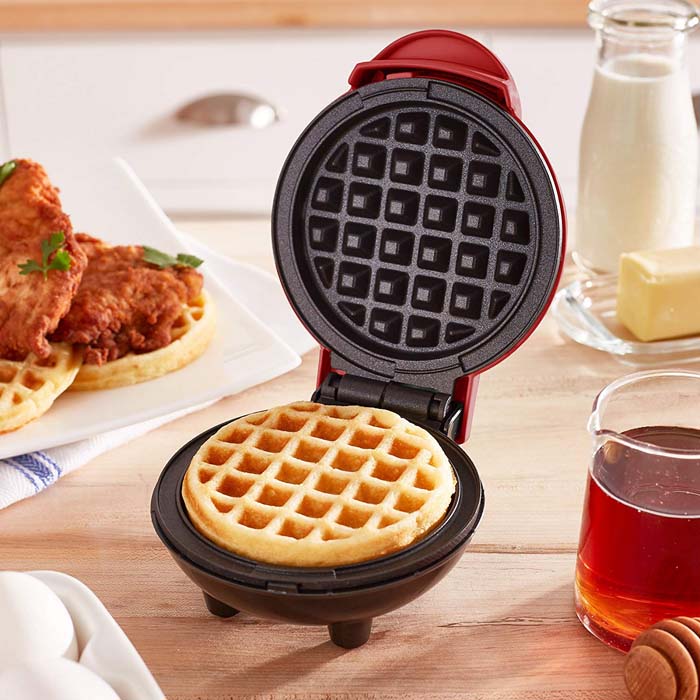 This waffle maker will fit nicely in any handbag, perfect for traveling!
Check price at Amazon
32. Luxurious Wristology Olivia Women's Watch for Valentine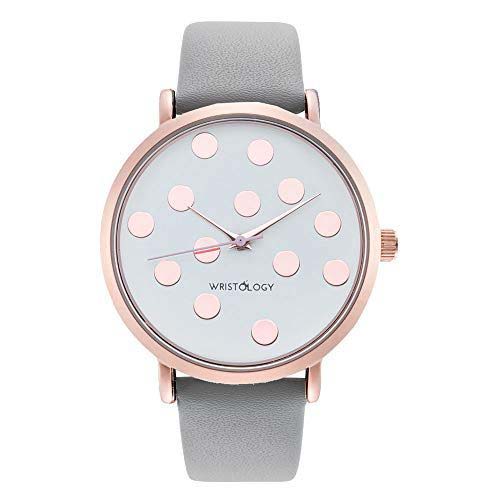 This women's watch makes a casual, yet sophisticated statement. It comes in gold, rose, or silver.
Check price at Amazon
33. Let Her Hair Shine with All-in-One Hair Styling Tool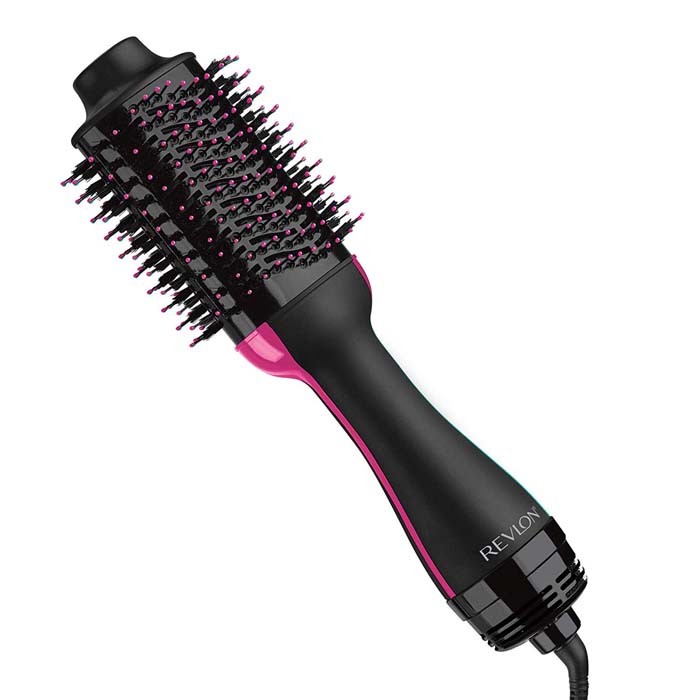 A hairdryer and brush all in one! Also if your hair needs a little volume this item is equipped to do that too!
Check price at Amazon
34. Cozy and Versatile Blanket Sweatshirt in Vibrant Colors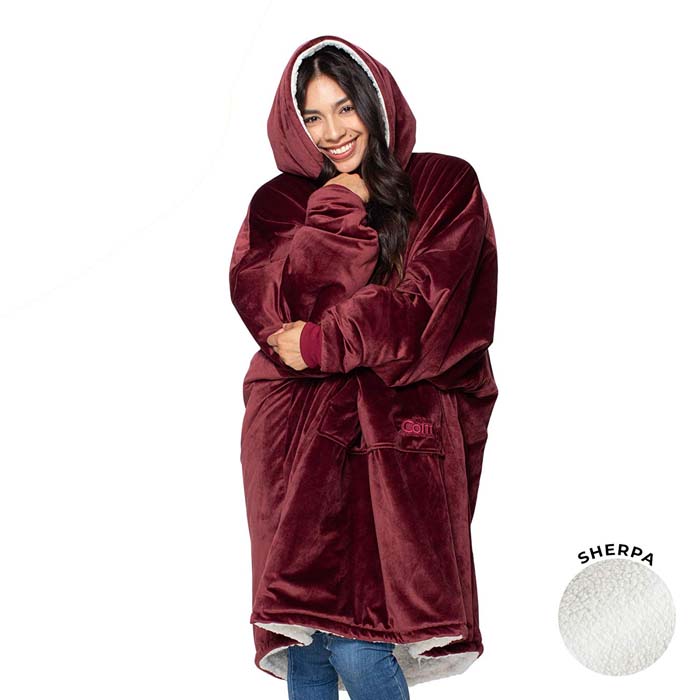 Is this a blanket or a sweatshirt? It could be both! This extremely soft, comfortable item comes in many colors, including pink, black, plaid and more!
Check price at Amazon
35. Gift Her a Personalized Makeup Bag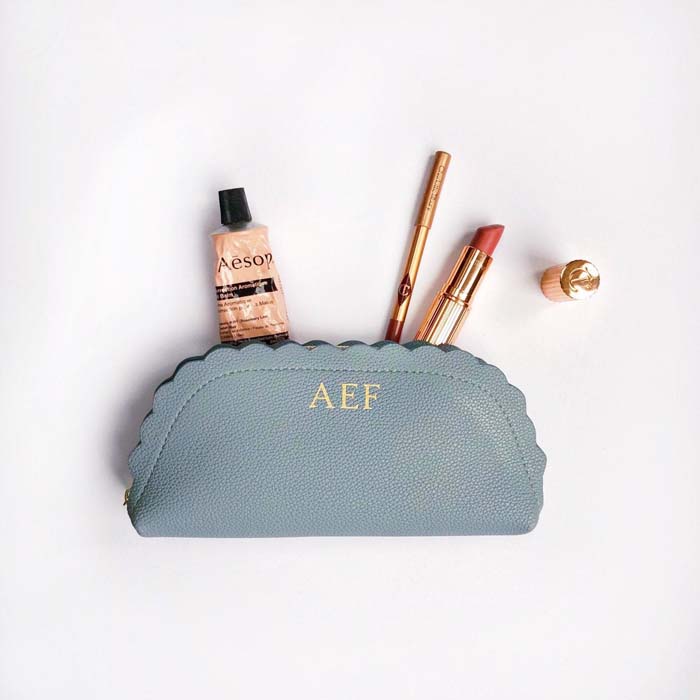 Not only will this cute little bag, help to keep your makeup together, but it will also have your initials on it, which makes a nice gift.
Check price at Etsy
36. Utilize Artistic Book Art to Express Your Love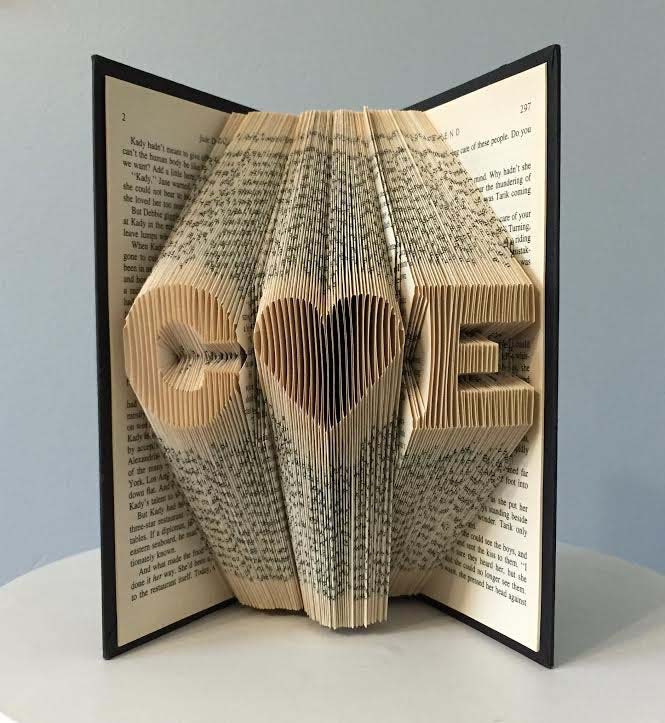 Ever thought about putting your initials in a book! This is absolutely unique and stunning! Makes a great anniversary or Valentine's Day gift!
Check price at Etsy
37. Enjoy Comfort and Warmth with a Long Plush Robe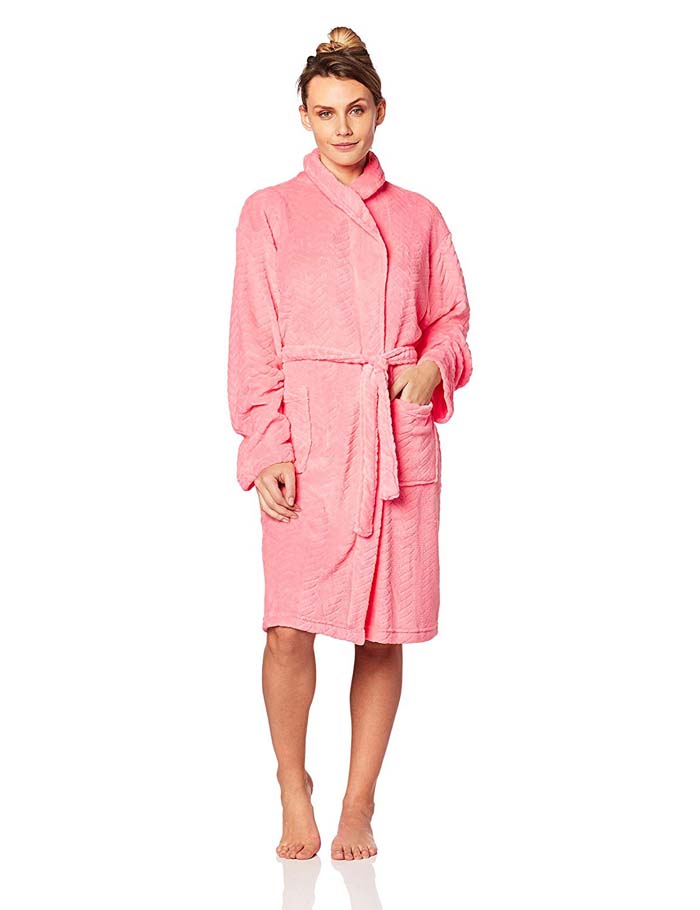 Long, plush, cozy knee-length robe, perfect for after a long hot shower!
Check price at Amazon
38. Liven Your Relationship with a Conversational Starter Book
Wanna start a great conversation, let this book give you a few good ideas!
Check price at Amazon
39. Prepare Delicious Meals for Date Nights with a Cookbook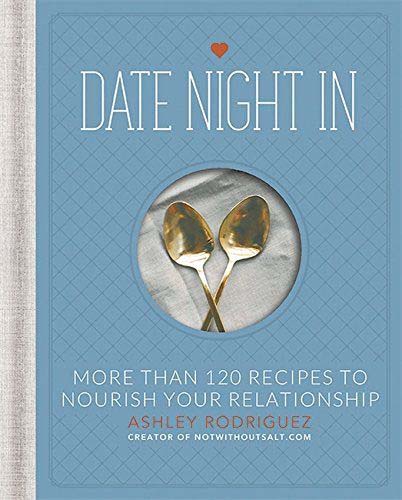 A book filled with ideas on how to keep your relationship sizzling!
Check price at Amazon
40. Get Rustic Elegance with Romantic Wooden Picture Frame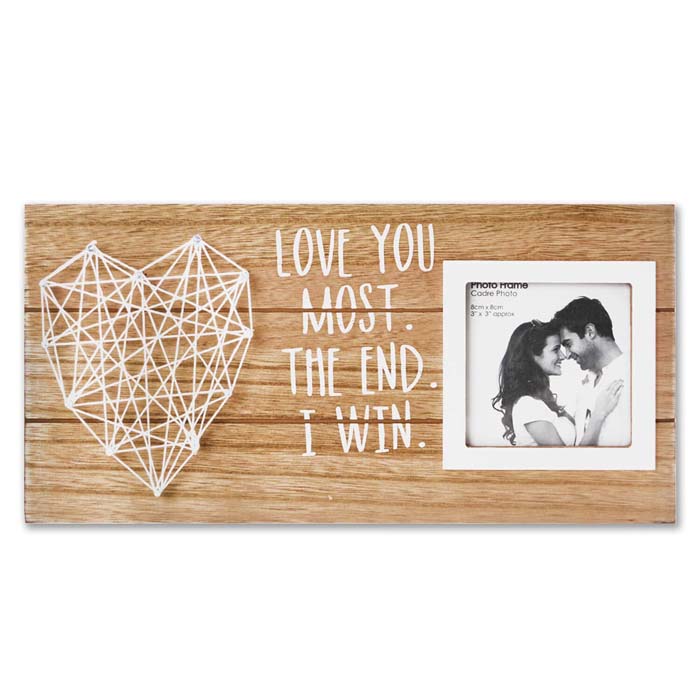 A great picture frame to glance at every morning to remind you of the love, you have together!
Check price at Amazon
41. Brighten Her mood with Signature Chocolate Truffles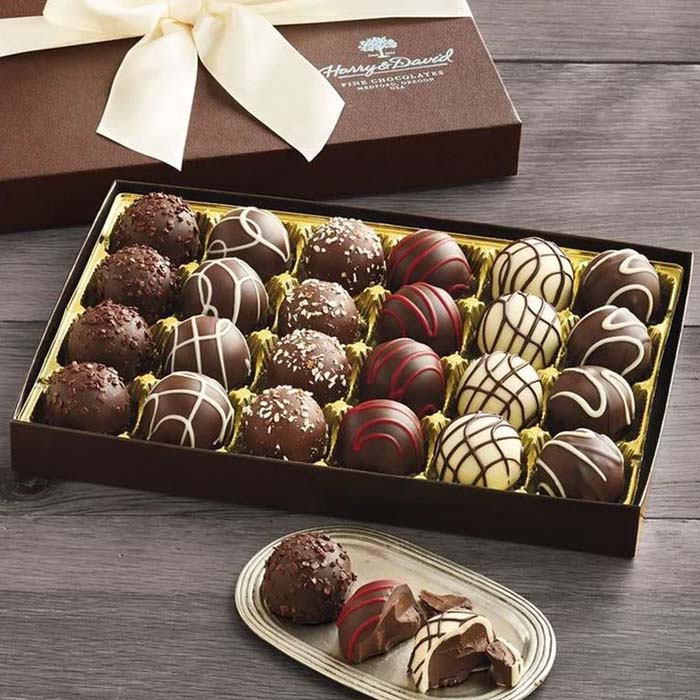 The contents in this box of truffles will typically consist of 4 dark chocolate raspberries and cherry truffles. 4 white chocolate coffee, 4 milk chocolate truffles and more!
Check price at Harry and David
42. Dainty Sparkly Stud Earrings for Your Loved One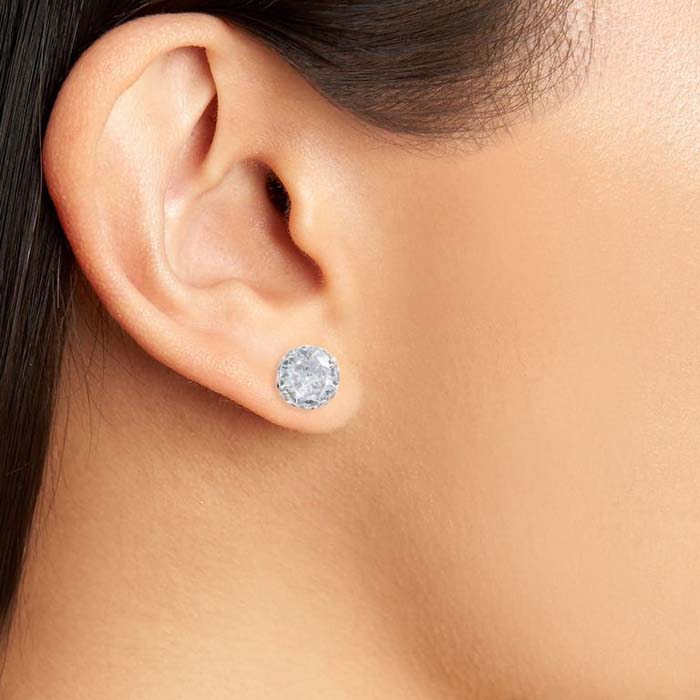 Fantastically elegant and dainty, these earrings will go well on any occasion!
Check price at Nordstrom
43. Frame a Heart-Shaped Map with Your First Meet-Up Place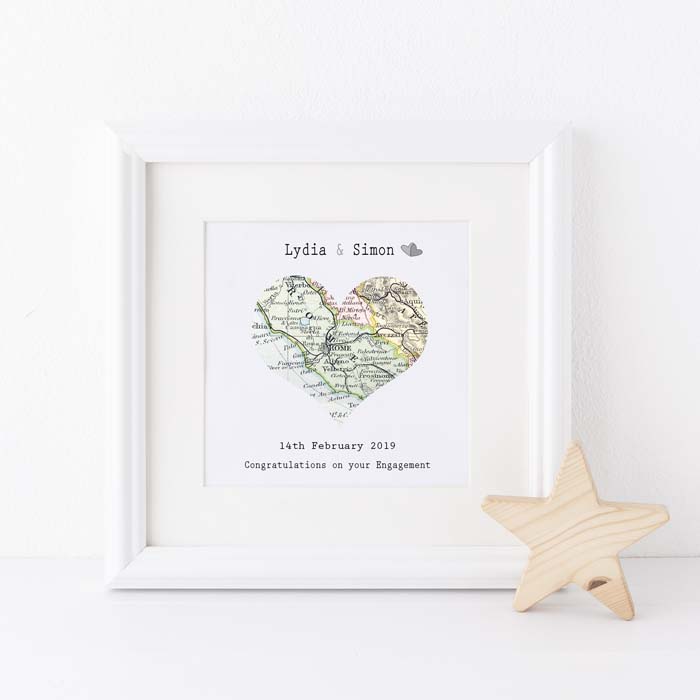 Yes, yes this is real! A map showing where you met your significant other!
Check price at Etsy
44. Contemporary Map for Your Special Meeting Time and Place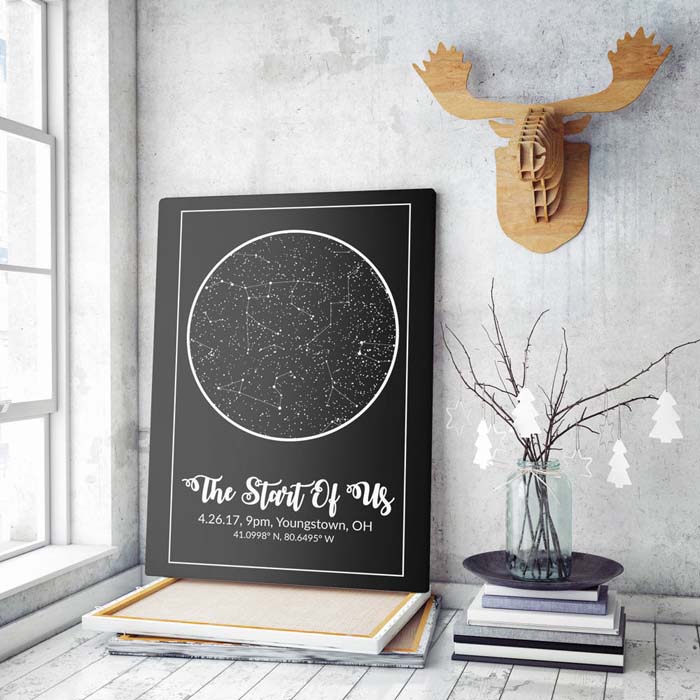 This map is both usual, sentimental and fun. It starts off with the date, place and actual time of the meeting between you and your love.
Check price at Etsy
45. Appreciate Your Loved One with a Love Journal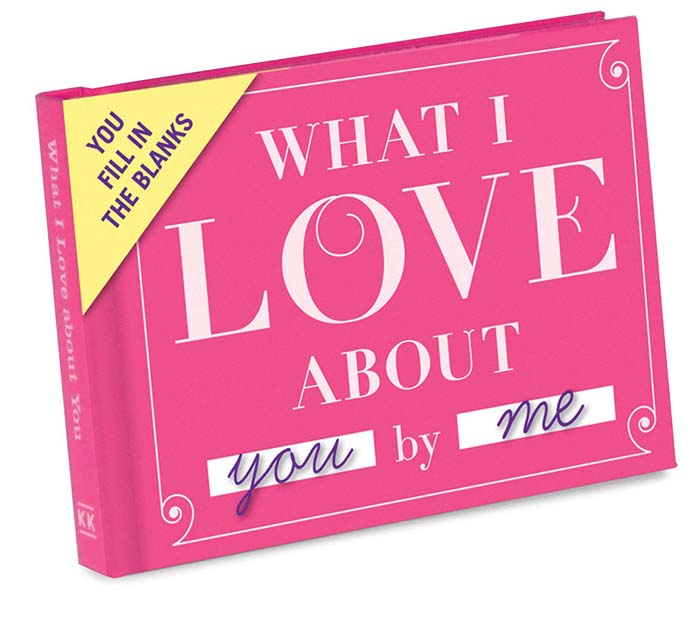 What clever way to gather all of the good attributes of love in your life.
Check price at Amazon
46. Cherish Your Vows with a Sentimental Art Print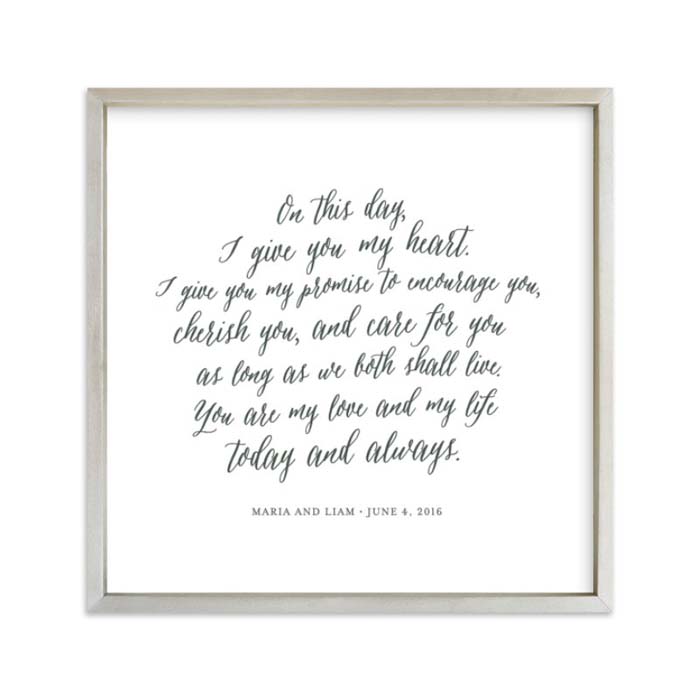 Remembering your vows may be difficult, which is why you should have written on this amazing art print.
Check price at Minted
47. Celebrate Her Birth Month with a Zodiac Necklace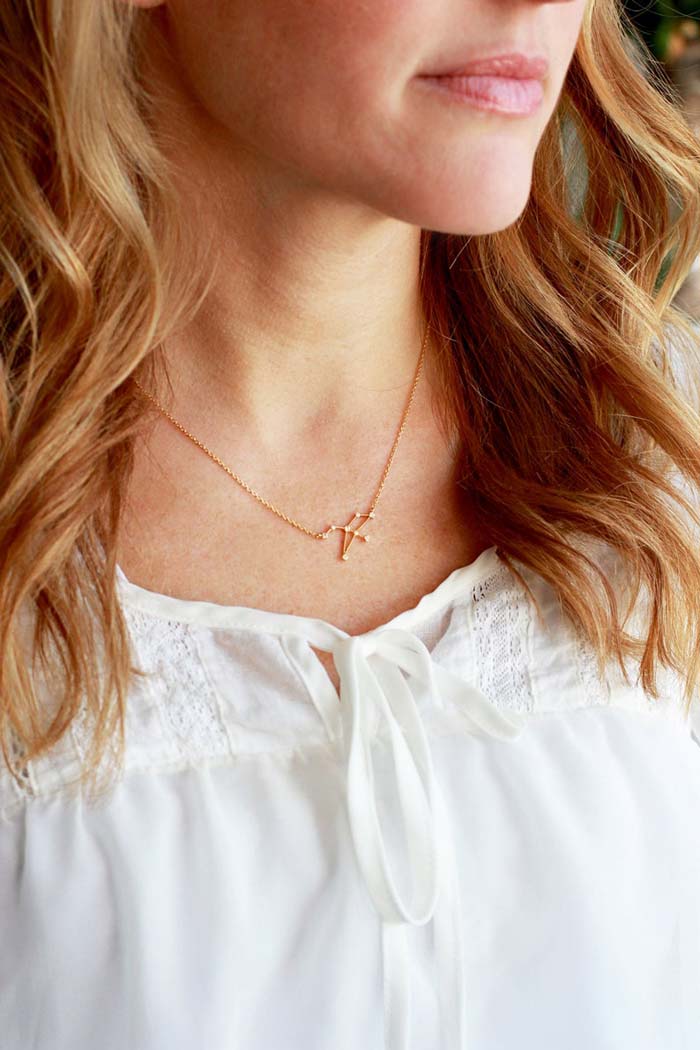 Aquarius Necklaces, Capricorn Necklaces Aries Necklaces celebrate your birth month for Valentine's Day
Check price at Etsy