A Home Is More Than A House
Where you live is in many respects a refuge, or safe haven. You want the surroundings which represent this safe haven to agree with you as much as possible.
But also, you want a general aesthetic which recommends itself to company. As well, sometimes even the best décor needs a transition every now and again. There's always room to freshen up!

Interior decoration may best be approached through the auspices of a professional designer, but you need not necessarily involve such an individual to experience similar results.
Following, a few simple decorative tips will be explored to help you maximize your interior space, and in a way that looks as properly elegant as professionalism should produce.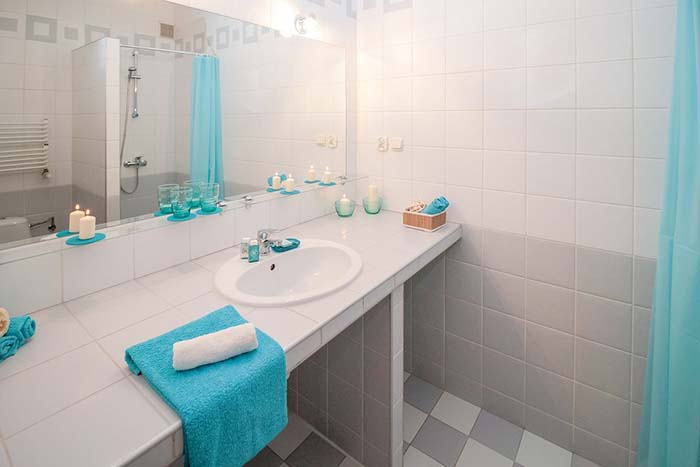 1. Mirrors, Windows, Pictures And Walls

Mirrors compound existing light, making spaces seem larger. You've likely experienced this in a small bar, where one entire wall was mirrors.
Such spaces seem to open up, and the effect is subconscious. You can do the same for dining or recreation areas, additionally saving on lighting costs through the natural light expansion you can expect from mirrors.

Windows also open up a space, and can be installed through interior walls should this be architecturally sound—you will want to consult a contractor. Pictures and paintings likewise transform a space.
They can emphasize a theme, or provide contrast; either way they act positively on the eye, which always seeks interesting things on which to rest.

Wallpaper need not be traditional; you can apply it in stripes, or between floor-to-ceiling mirrors to create an effect of pillars. You might use draperies or other colored cloth to augment a space as well.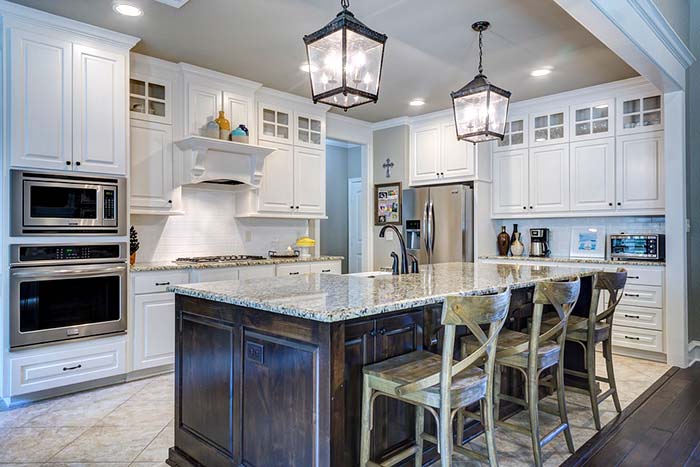 2. Get That Kitchen Up To Date
There are affordable kitchen cabinet options out there which can provide modern décor at decreased cost.
You want your kitchen to be at its most functional. Modern appliances and general tech innovation over the decades constantly update what a kitchen is.
Even if everything is in working order, you may want to install a stove, microwave, or cabinet option of the recently innovated RTA variety.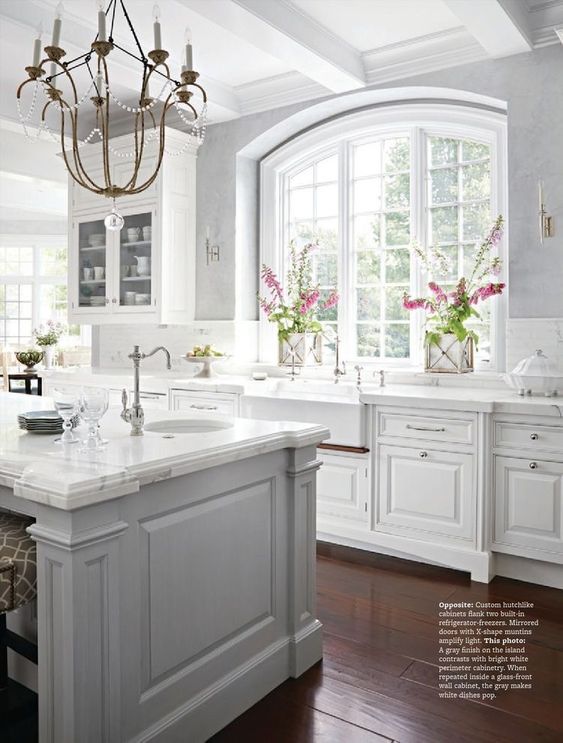 Kitchen remodel can be very expensive, but if you buy the right cabinetry, do as much work yourself as you can, and carefully plan things out, it's likely you'll be able to dodge some of the associated expense.
To boot, you'll likely see property value increase through such remodel. Provided, of course, you do it properly.
3. Maximize Space, Consider: To Partition, Or Not To Partition?
You may be surprised to find that things like DIY decks can be put together with reasonable efficiency and quality even if you're not especially skilled in construction.
Likewise, if you consult with a contracting group, you may be able to figure out whether certain dividing walls in your home are structurally supportive, and whether they could be removed.

If you can knock out a few walls in a mid-level or basement room, you might be able to turn constrained quarters into an open entertainment area.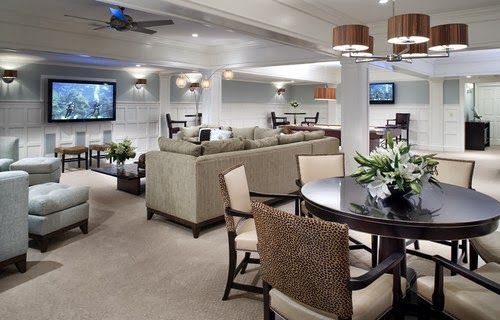 If you can knock out a few walls in a mid-level or basement room, you might be able to turn constrained quarters into an open entertainment area.
This, also, may be something which positively affects the value of your property.

Conversely, smaller spaces, ironically, can sometimes be maximized through partitioning them further, aesthetically decorating the partitions, and giving the brain more data to process; thus imparting a feeling of increased size.
Different properties and living spaces will have different best practices here. Look into partitions for small spaces, or eliminating them in larger areas.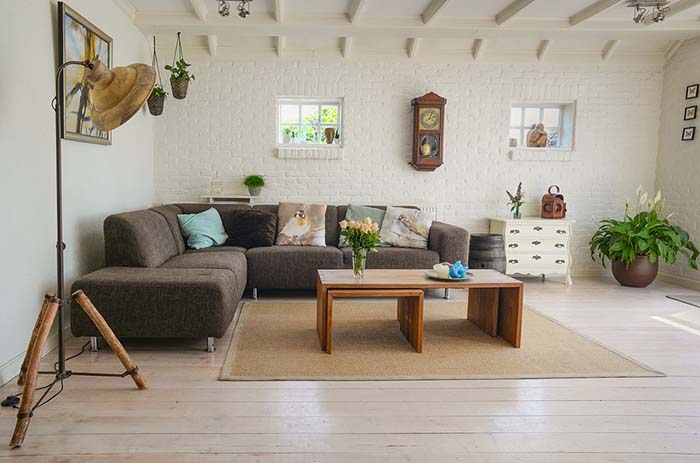 Comfortable, Aesthetically Satisfying Living
When you've got space which feels comfortable, up-to-date kitchen areas, and walls filled with interesting visual arrangements matching a room's decor to satiate the eye, your home will have that aura of professional interior decoration.
Do some searching around the web to find more ideas pertaining to what sort of decorative motifs might best fit your home.
A good place to start your research is via Pinterest.