Did you know that there are thousands of pounds of glass in the sea?
This sea glass floats around the ocean and the salt and waves smooth it and frosts it.
This process leaves behind a beautiful, smooth glass that can be used for many different things such as jewelry or decor.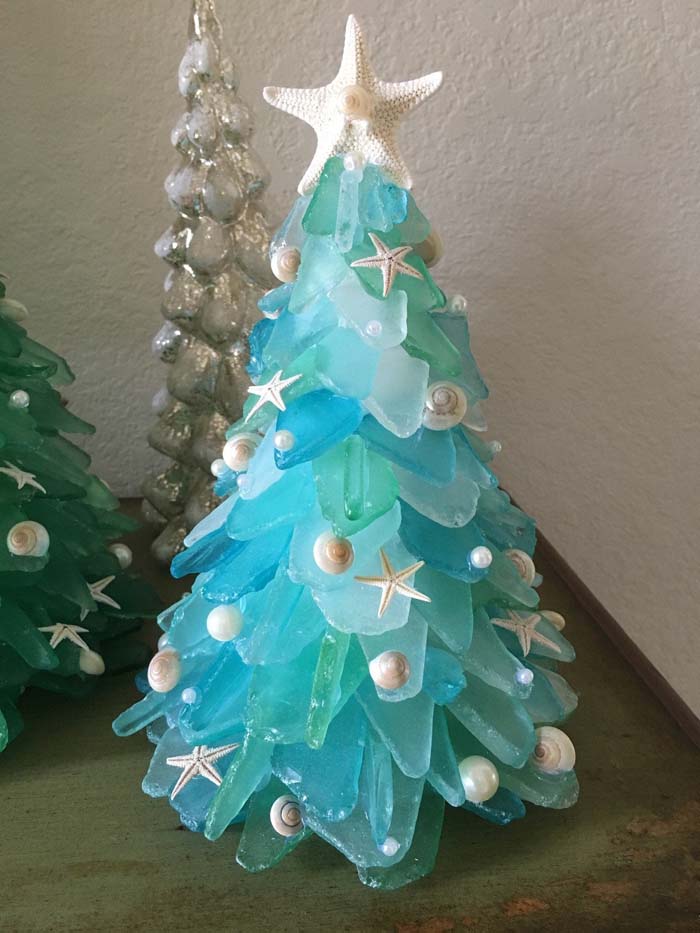 Check out these beautiful Christmas trees made almost entirely of products from the ocean.
From the beautiful glass to the gritty starfish, there are so many options for beautiful decor to create from ocean products. These beautiful Christmas trees are no different.
And this beautiful sea glass Christmas tree is something you wouldn't want to miss. You can get one from Etsy.
The sea glass that makes up the limbs on these beautiful sea glass Christmas trees is aged in the ocean.
It comes from many different types of glass from basic bottles all the way to glass from shipwrecks or trash thrown in the ocean.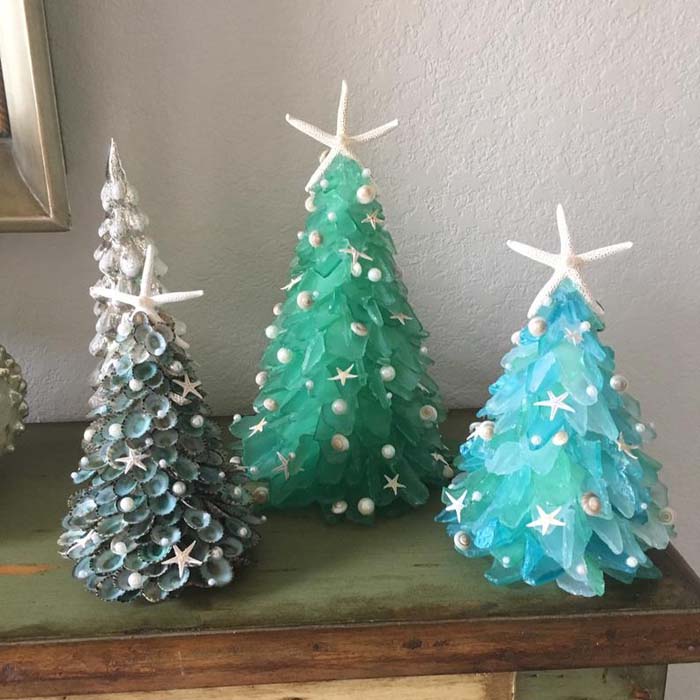 The salt and the water movement smooth the glass and rounds off the sharp edges.
This makes it beautiful and perfect to be used for these Christmas trees.
The sea glass Christmas tree is finished off by adding a dried starfish to the top.
Along with that, there are many other ocean artifacts that are attached to look like ornaments.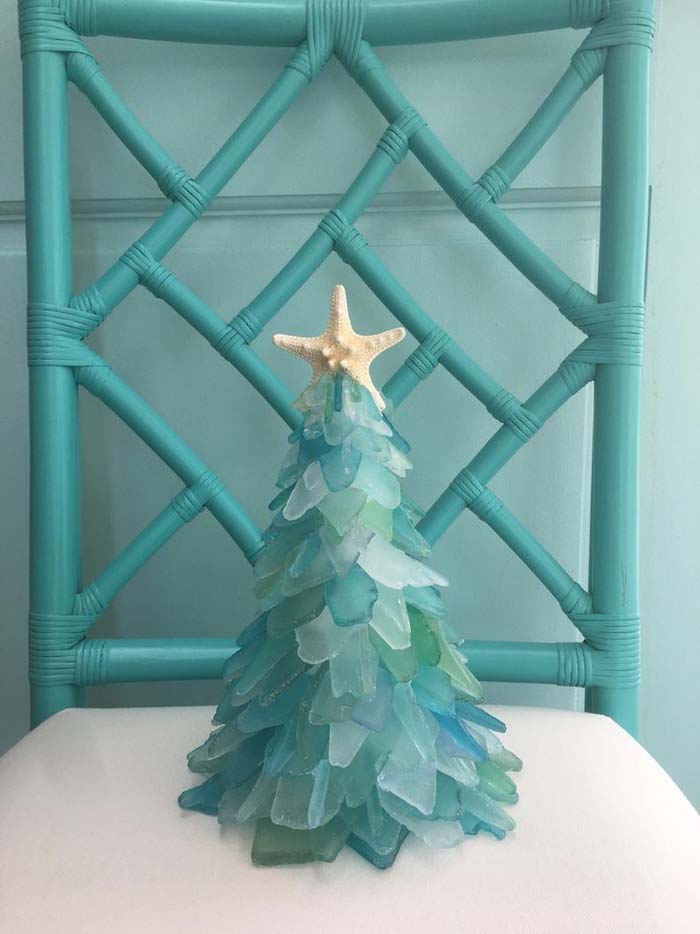 Traditional Christmas trees foster the idea of a white Christmas with snow and presents underneath.
But sometimes a white Christmas isn't always possible, typically near the warmer areas such as near the ocean, a white Christmas doesn't happen.
These beautiful sea glass Christmas trees open the door to the idea that Christmas can be Christmas whether it's a green tree with snow on the ground or a sea glass tree with the sun shining!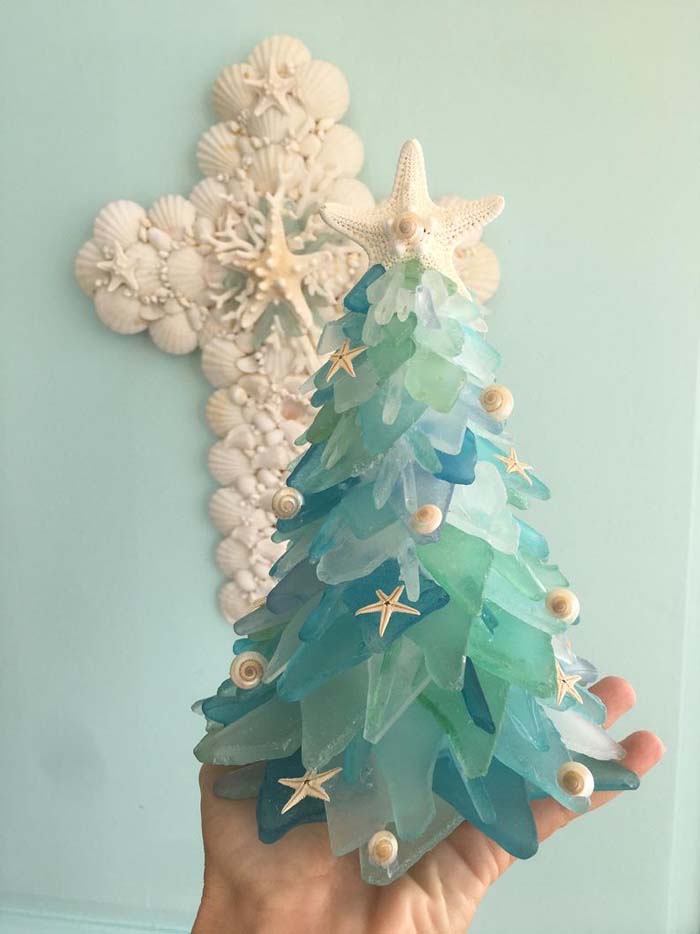 The way that these beautiful trees are constructed is via wire, large and small pieces of sea glass and glue.
The major pieces are wired together to make the tree form. It also is what makes the tree flex a little so the glass doesn't break from movement.
Then the other seashells are glued on as well as wiring and gluing on the star on top. It makes a beautiful all sea created a Christmas tree.

Where To Get One

The best place to find sea glass Christmas tree is from a cute Etsy store. This is the only product producer of sea glass Christmas trees that you can be sure are 100 percent sea glass and sea product created.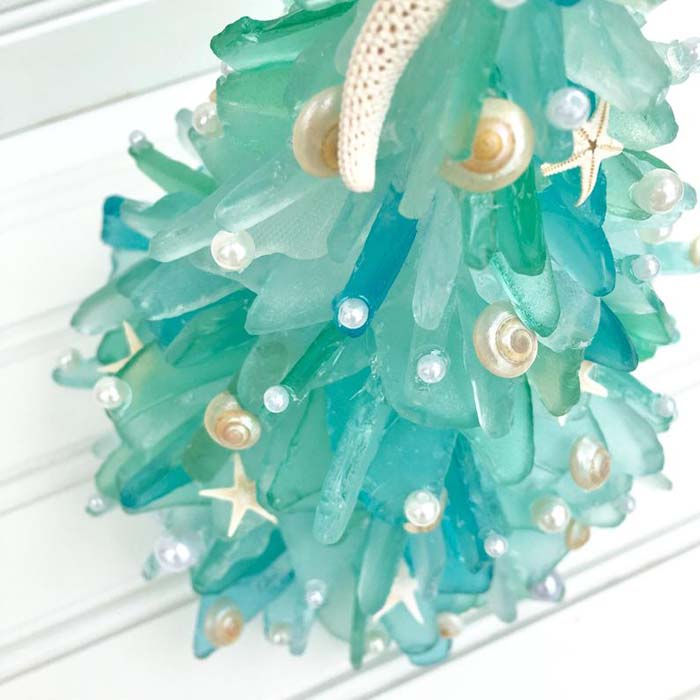 Along with this, they offer many different sea glass trees so that you can find the perfect one to fit in with your Christmas decor.
Where To Find Sea Glass
Sea glass can be anywhere where you find currents and water. Whether it is a lake, ocean or small water source.
The best places to find sea glass is along the ocean line after a windstorm.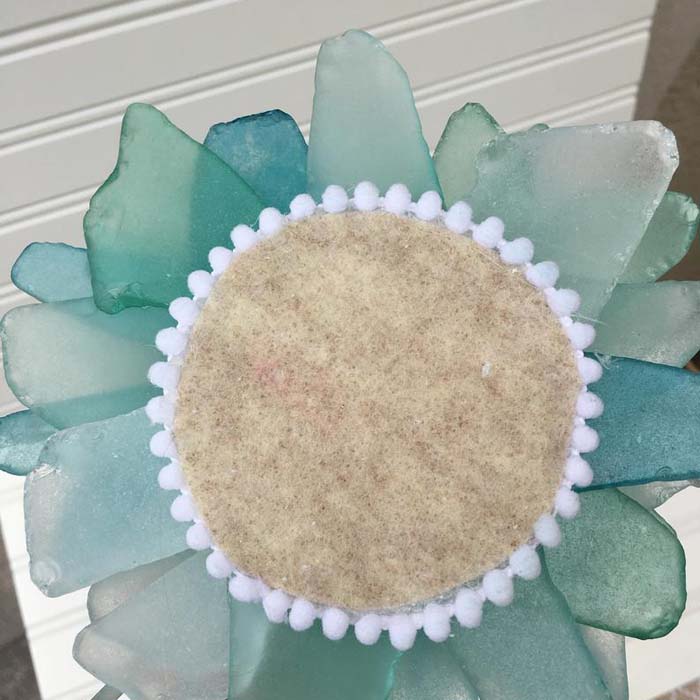 The sea glass is brought up with the tide. Sea glass is made faster if it is in water with a higher ph. That is why the ocean and other large seas produce the most and best sea glass.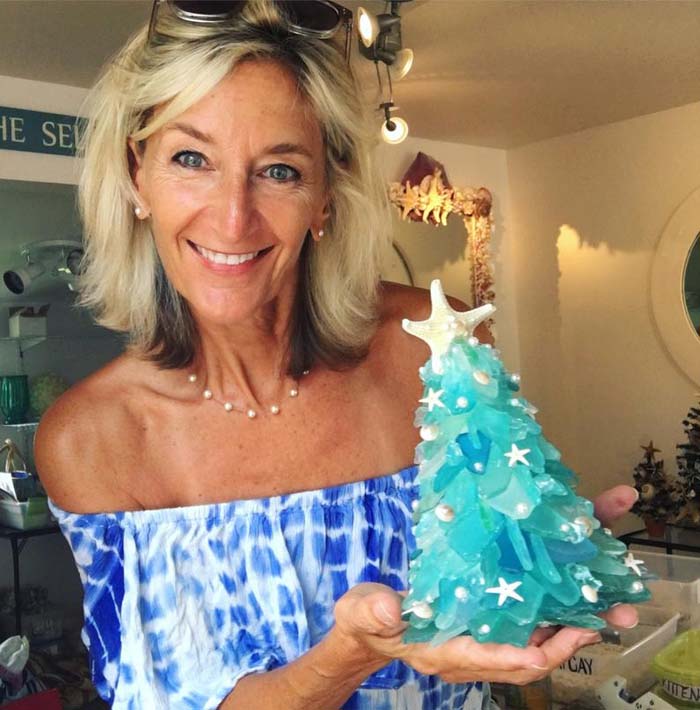 Kristin makes them!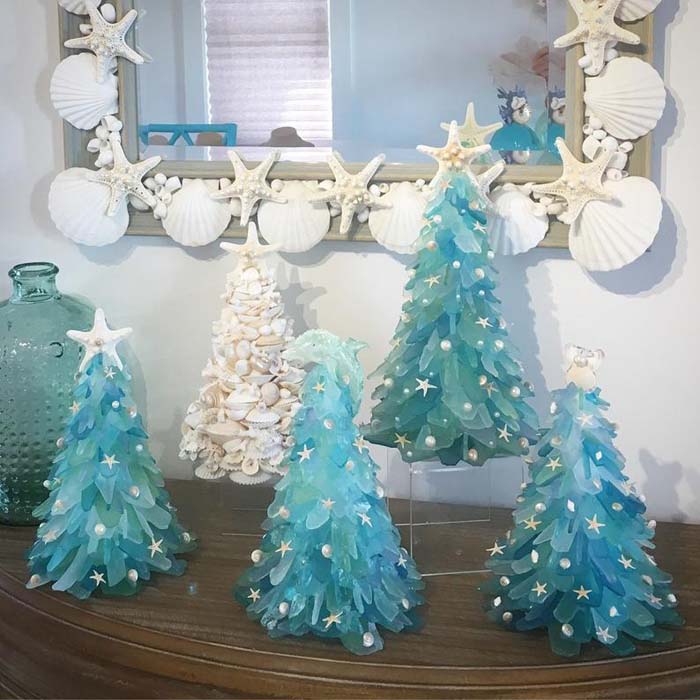 Conclusion

In the end, these beautiful trees are constructed from glass found in the ocean and starfish.
All things that can easily be found along the beaches of an ocean or water.
If you are wanting to buy one check out the Etsy shop.
You are sure to find a tree that fits any theme or decor. Although they are supposed to be Christmas trees, these are really great decor for any type of year.
So if you are looking for a modern edition of the Christmas tree for your home then check out these sea glass trees.