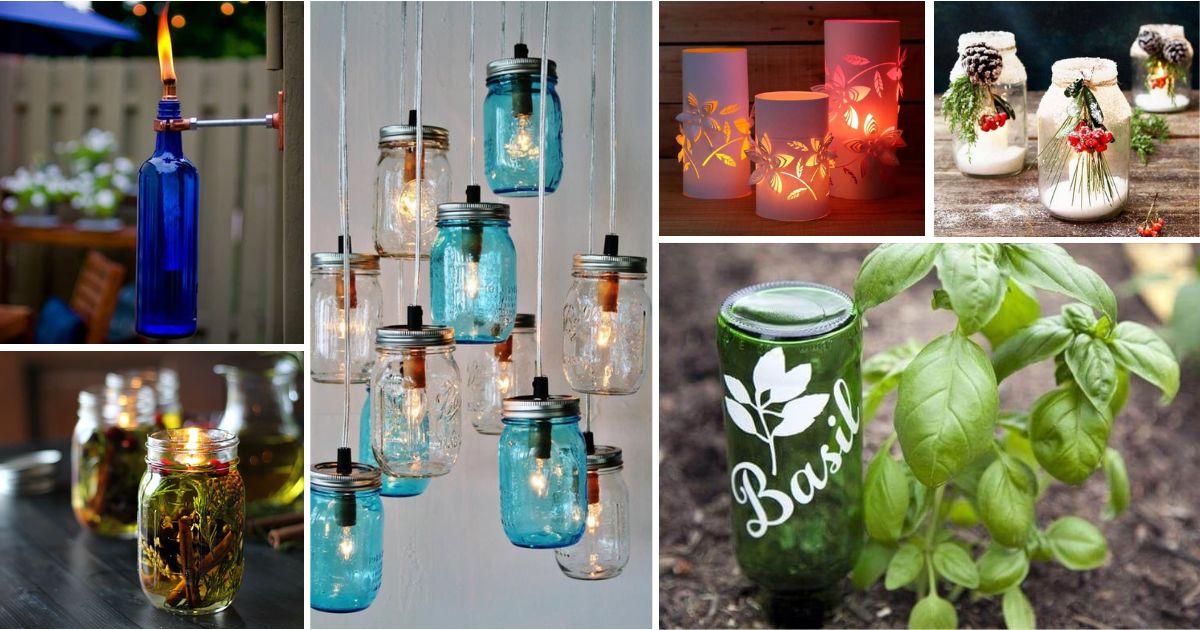 Recycling is the new DIY trend. All you creators know is that someone's trash can be some other's treasure. Glass bottles and jars get into this chart because they are strong, reusable, easy to clean and look great.
Have you already collected a dozen of wine bottles or glass jars? We have so many inspiring ideas on how to reuse them!
1. DIY Chandelier With Mason Jars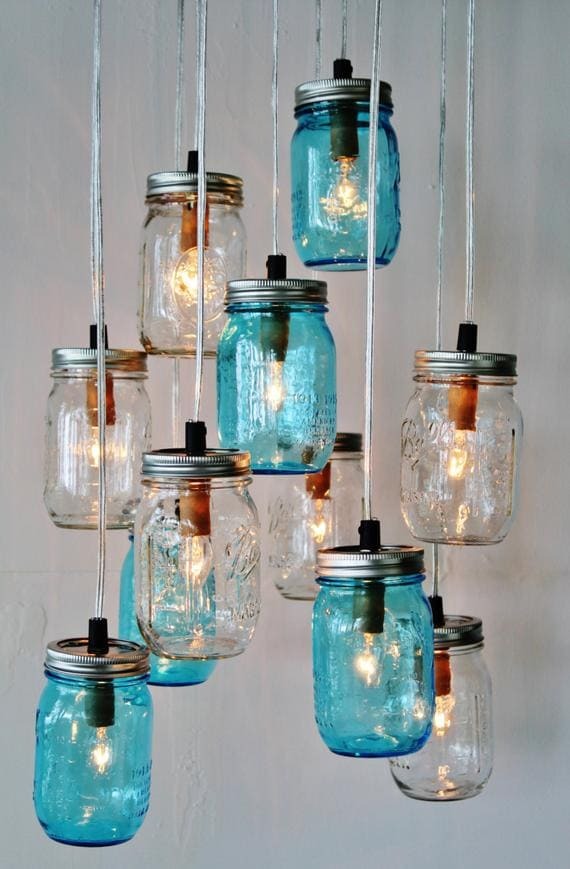 This chandelier idea is both modern and farmhouse. The visible cables of the light bulbs add an industrial touch to the embossed glass of the Mason jars.
This type of chandelier can be used as indoor and outdoor decoration to add character and interest.
2. DIY Shabby Chic Vases With Milk Bottles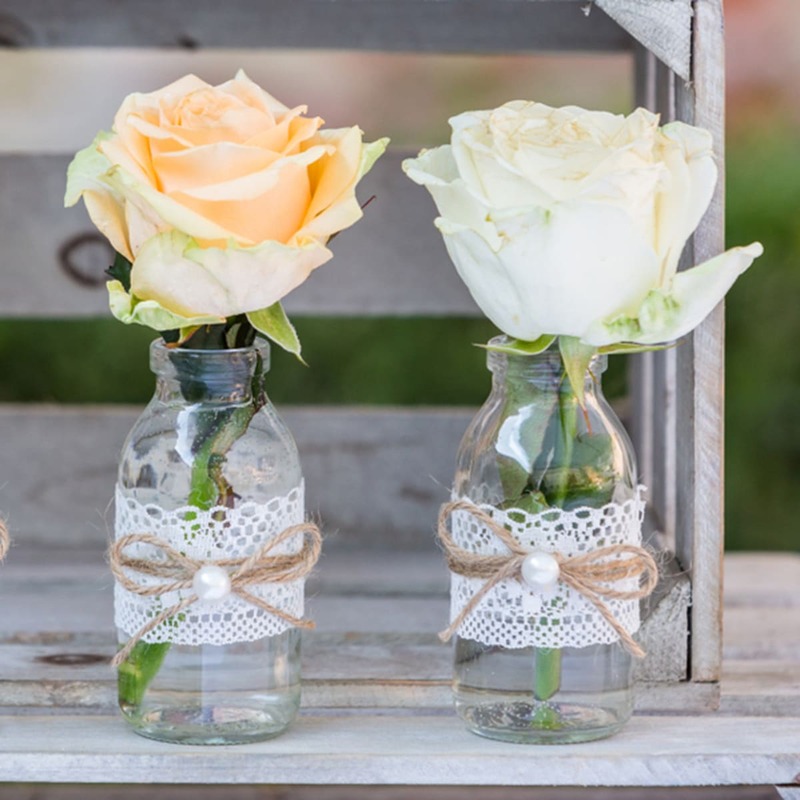 This set of milk bottle vases is so charming. The idea is very easy to recreate as long as you have a length of lace, twine and pearls. Take off the label of the bottles and clean the entire outer surface. Plain spirit is perfect for this job as it cleans also the sticky areas.
Then, with the help of a hot glue gun, stick the lace to the middle area of the bottle and add a twine ribbon. The finishing touch is the faux pearl in the knot of the ribbon.
3. DIY Garden Decor With Glass Bottles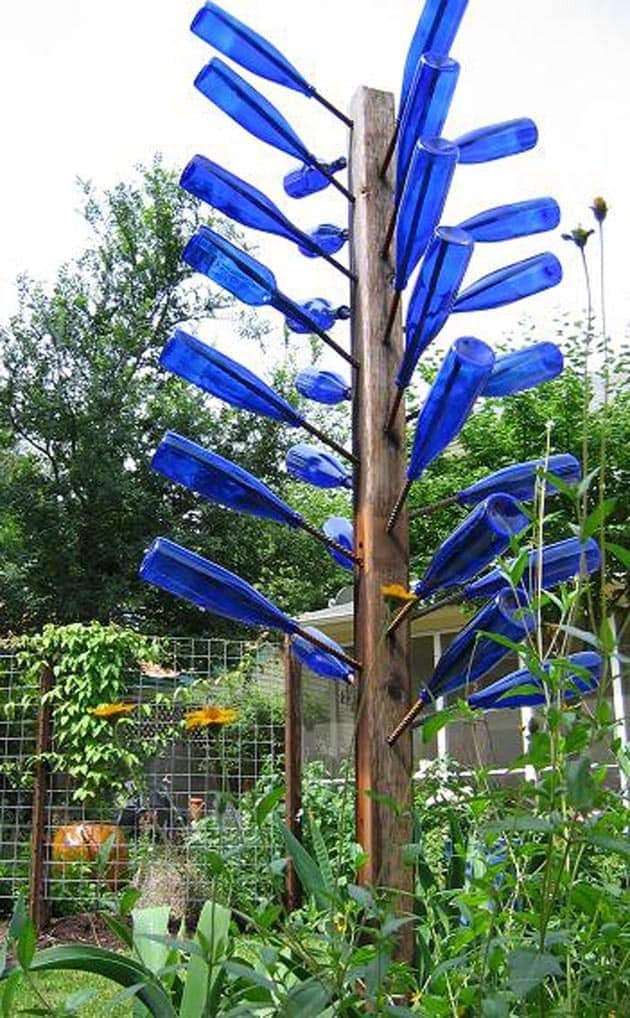 This is an interesting way to recycle identical glass bottles. The outdoor art features a wooden post with metal dowels screwed to the wood at an angle to resemble the branches of a tree.
Then glass bottles are inserted into the dowels to brighten up the outdoor decoration.
4. DIY Terrarium From A Mason Jar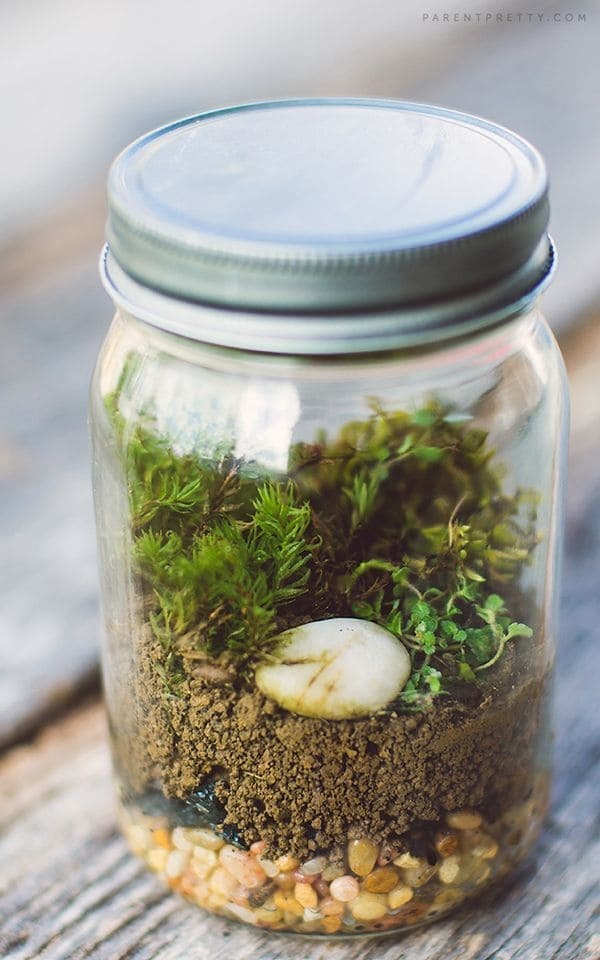 Terrariums are a great addition to an indoor garden and to the home decor. With only a few supplies which you can find for free, you can create a small fairy garden to place on the side or coffee table.
Cover the bottom of a jar with small pebbles and add a layer of activated charcoal. Continue with potting soil and then plant the varieties you have chosen. Moss and small succulents are perfect for a small terrarium.
5. DIY Self-Watering Pots From Glass Bottles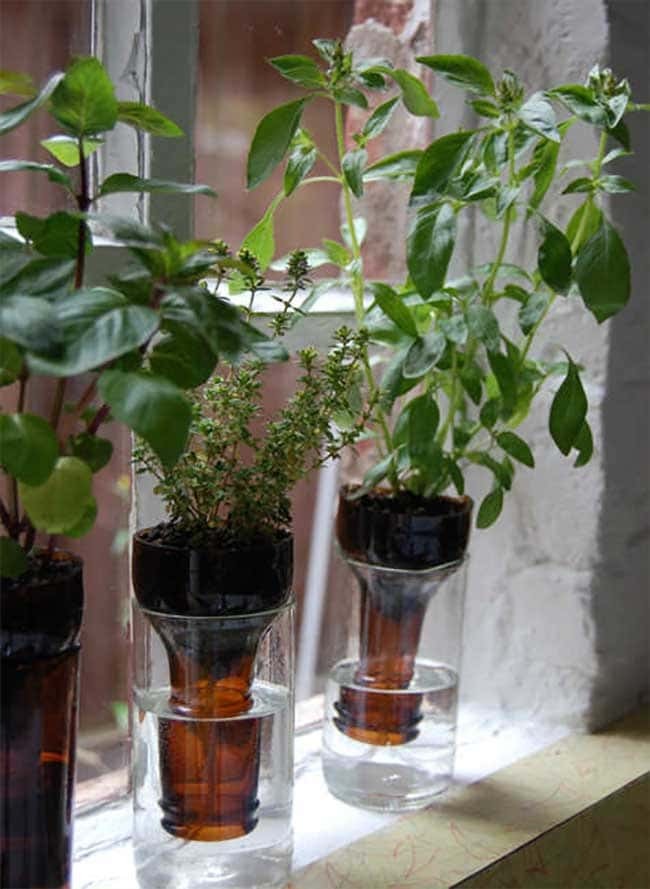 Do you have an indoor herb garden? Adding fresh herbs to the dishes makes their taste irresistible. It is time to grow your own fresh herbs in glass wine bottles.
Cut the bottles in halves, turn the bottleneck upside down. Then prepare a piece of thick twine and insert it through a hole made into the screen that will keep the soil in the bottle. Self-watering is ensured by inserting the bottles into glasses filled with water.
6. DIY Christmas Table Decoration With Mason Jars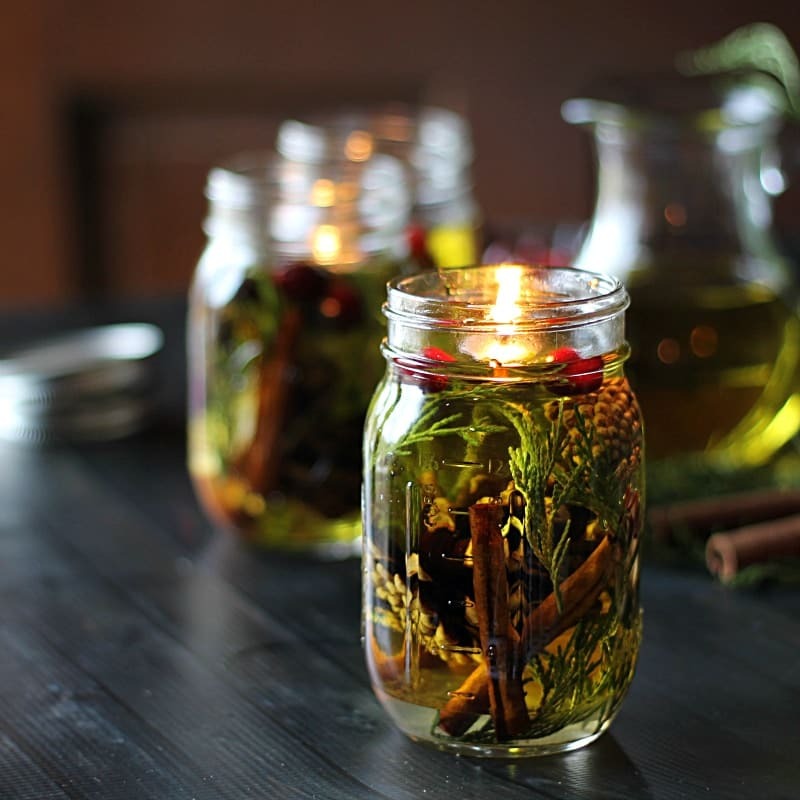 Make the Christmas holidays festive and unique with your own DIY table decoration. It features a plain jar filled with water, small ornaments and a tea candle. Add pieces of an evergreen tree, branches with berries, cinnamon and small pinecones.
7. DIY Tiki Torch With Glass Bottles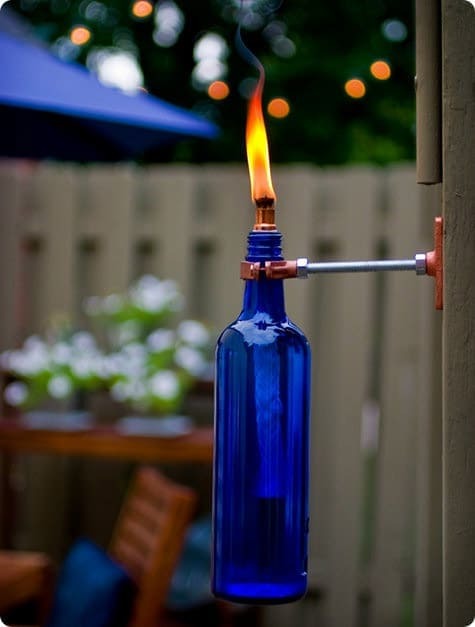 Old glass bottles can be reused as tiki torches. You can find at the Dollar Tree a set for a tiki torch. It is amazing how easily and quickly you can equip the patio or the backyard with extra light sources.
8. DIY Lanterns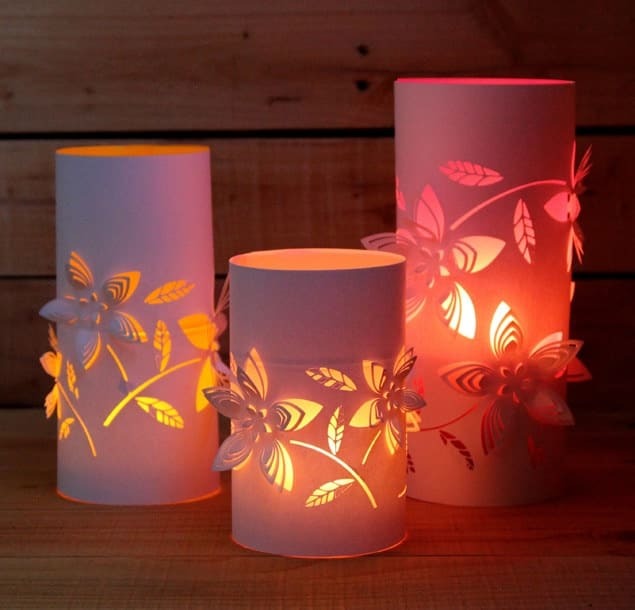 Dress the glass jars with paper and watch them transform into whimsy lanterns. You can apply quilling techniques, decoupage, or even paint the outer surface of the jar to create interesting ornaments.
9. DIY Soap Dispensers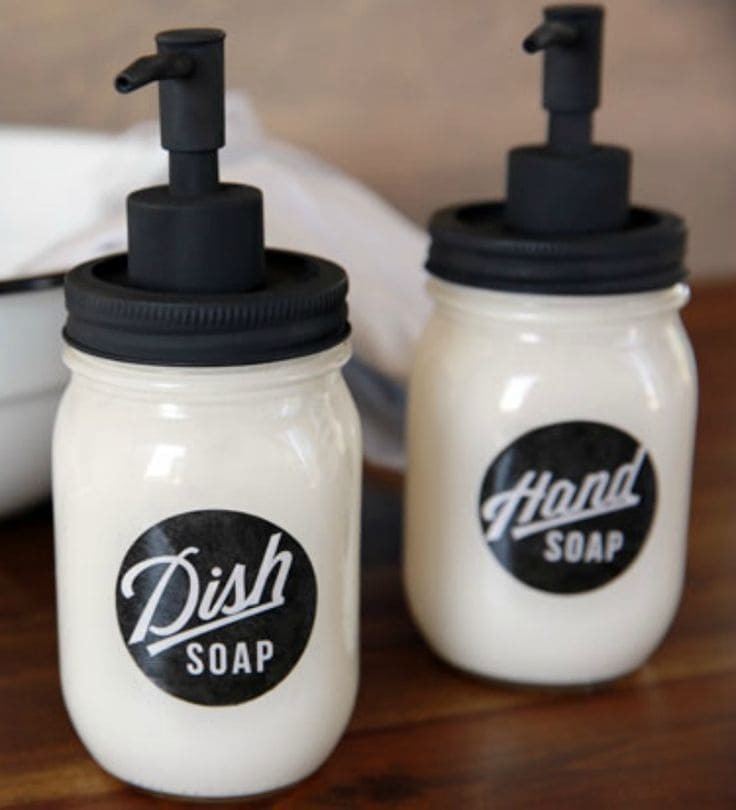 Next time you change the liquid soap, keep the pump to make a gorgeous industrial holder. Get a jar, apply white glossy or chalk paint and let it dry. You can get ready labels to seal on the jar or make them yourself.
10. Napkin Holders From Mason Jars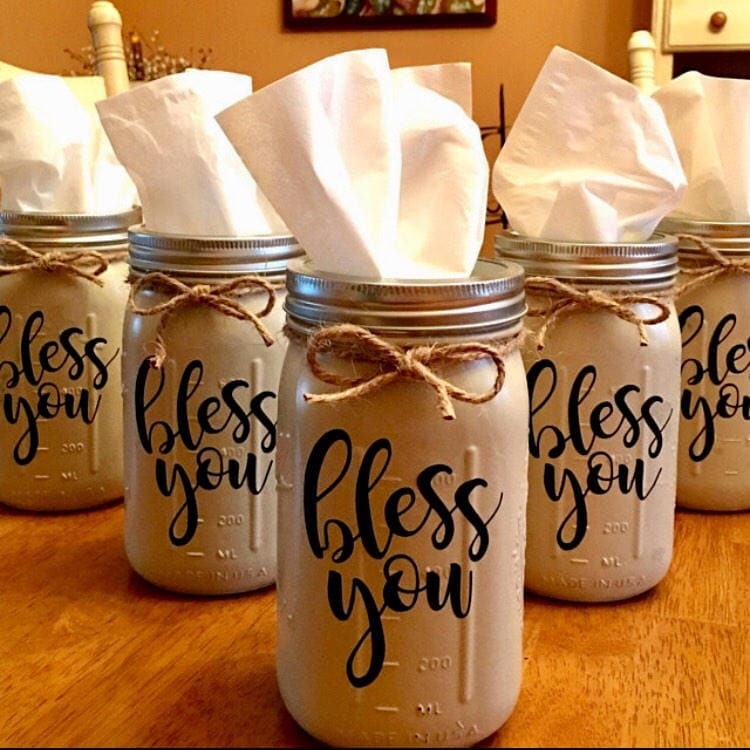 These tissue holders are amazing for birthday party decor. Instead of investing in decorations that will be used only once, you can recycle old jars easily and spend no money at all.
11. Mason Jar Organizers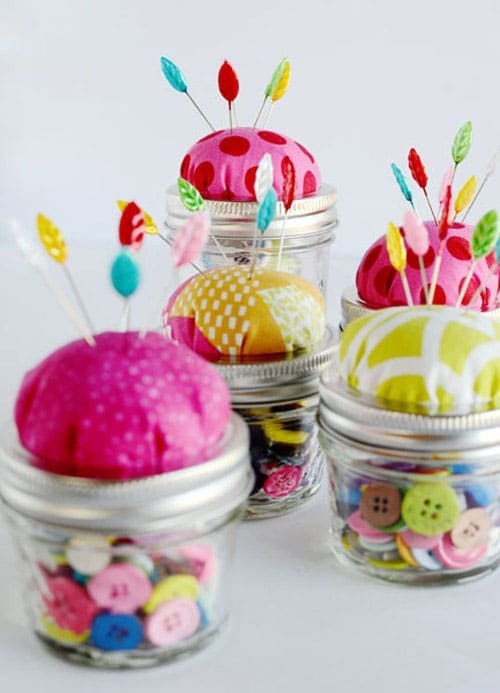 These pincushion jars are adorable. If you are a DIY person, you need plenty of organizers for all small supplies.
Jars with lids are perfect for storage of buttons, ribbons, gems, pearls and other small ornaments. And if you add a small cushion wrapped in fabric with a bright pattern, you get a customized pin organizer.
12. Gift Food Jar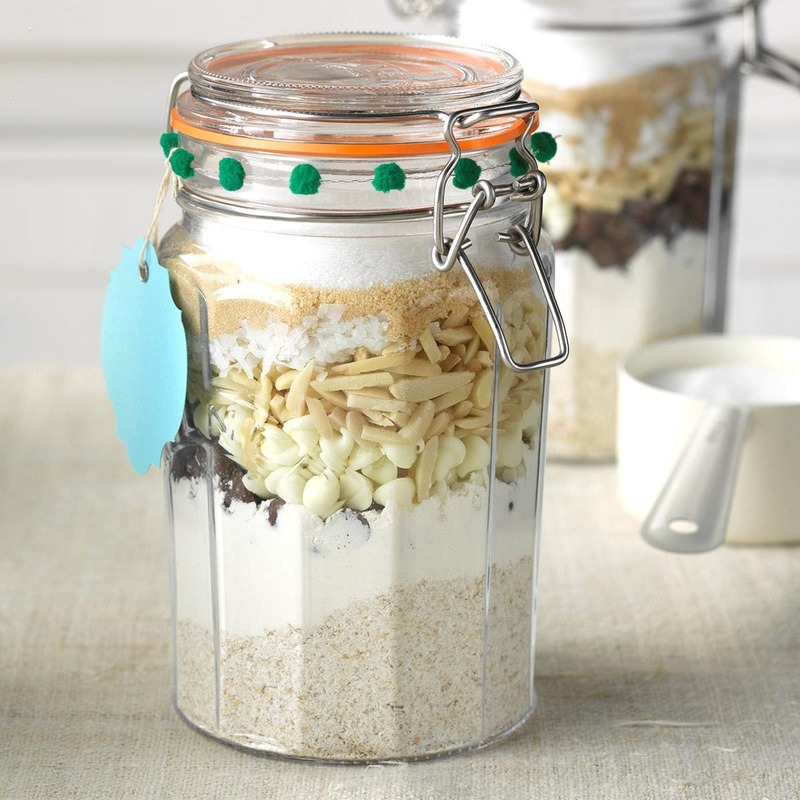 The transparency of the glass jars makes them a suitable container for food gifts. The layers of the ingredients can be easily seen and also used to create a unique look.
13. Glass Bottle Wall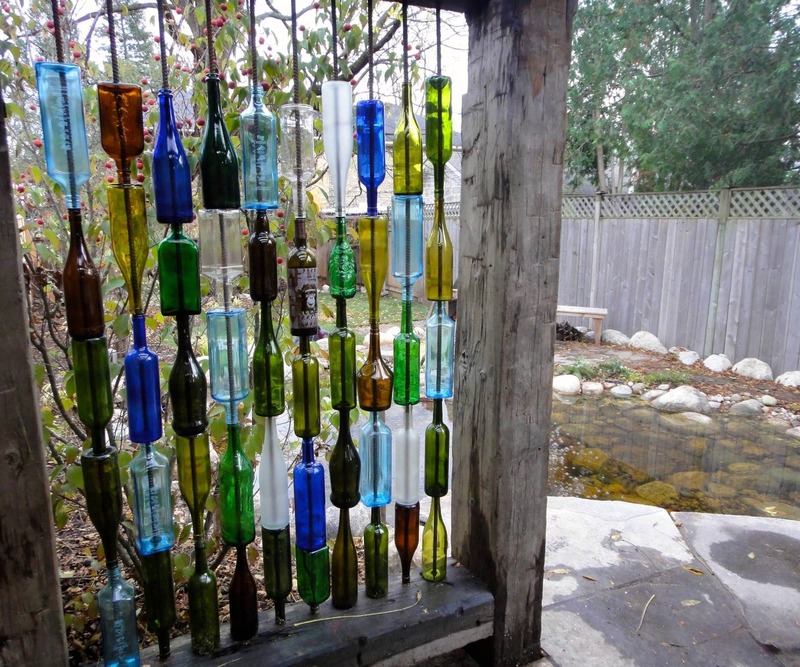 Similar to the glass bottle outdoor art, this idea features an interesting wall design with empty glass bottles. Here, you can combine any kind of glass bottles together. The pattern is up to you- you can mix and match colors and shapes or make rows of identical bottles.
14. Garden Edging From Glass Bottles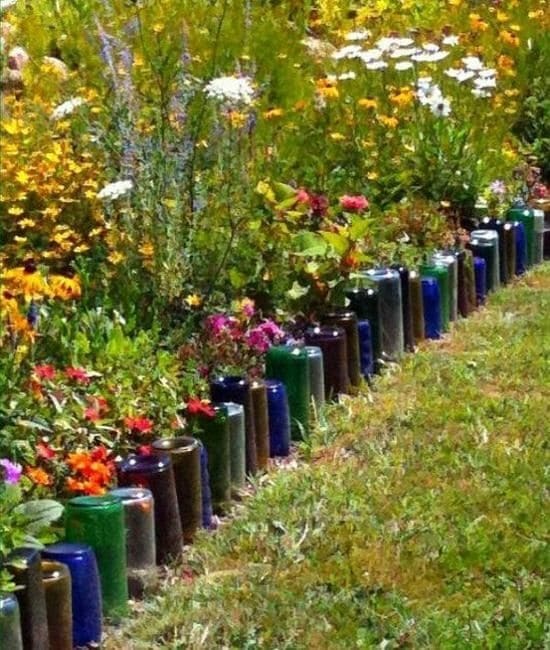 Upgrade the garden look with a cost-effective and easy-to-make garden edge. Any kind of bottle would work for this idea but if you stick to one shape, the effect will be visually more appealing.
15. Candle Holder From A Glass Bottle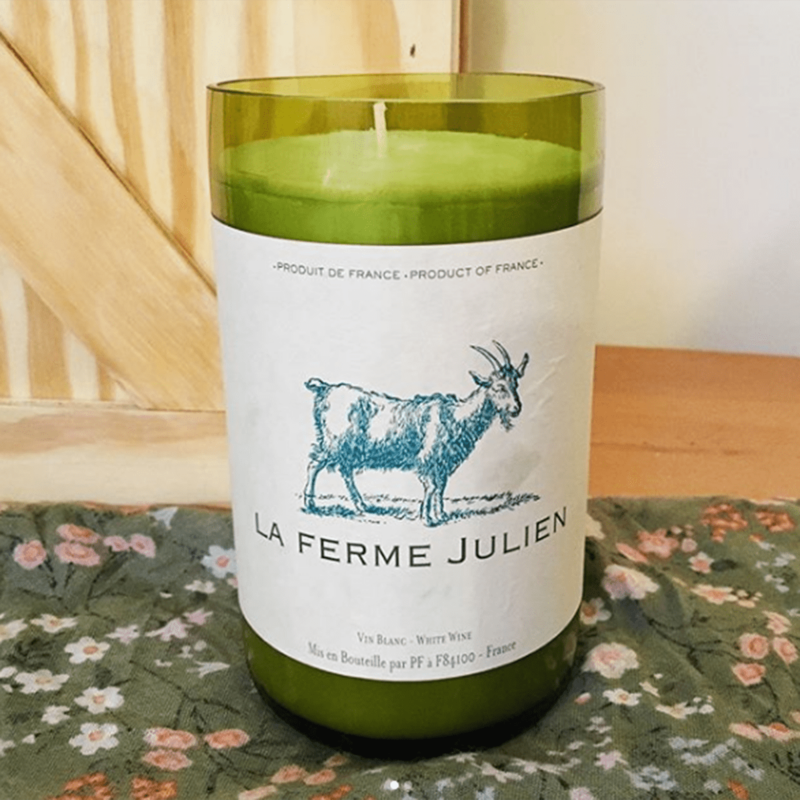 This is similar to the herb garden idea but in this DIY the bottom part of the bottle is repurposed. It is transformed into a customized candle by adding a label.
The bottom half of the bottle can be also recycled as a vase or a candy holder.
16. Modern Industrial Chandelier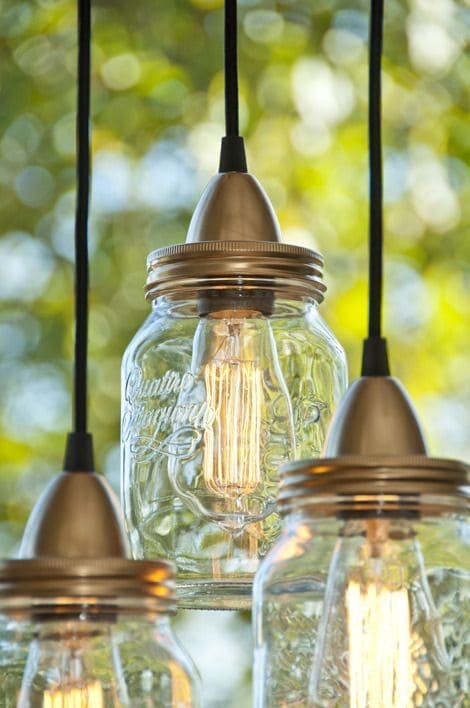 Small decor accents can do a miracle with the overall interior. A chandelier made from glass jars, black cables and bronze lids will add a touch of industrial farmhouse charm to the home decor.
17. Garden Tags From Glass Bottles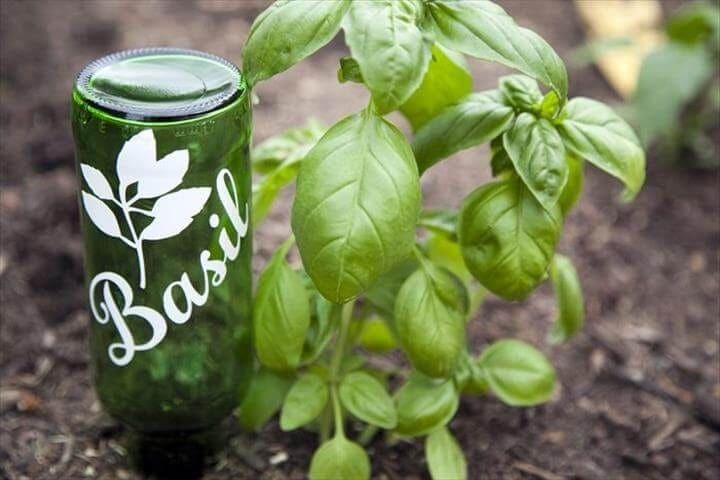 Do you mix up the seedlings in the garden? By adding a tag next to them you will always know the plant variety and the care it requires. Since the tags are exposed to weather circumstances, they must be made of material that is weather resistant. Glass bottles are the number one choice when it comes to resistant, cheap and easy-to-make garden tags.
18. Winter Lanterns From Jars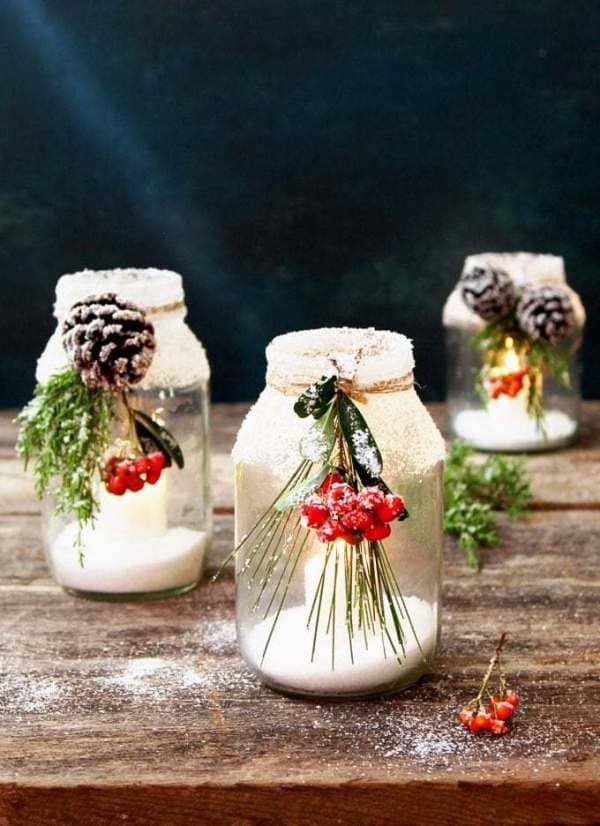 This DIY jar idea is perfect for a Christmas gift or for holiday decoration. The bottoms of the jars are covered with Epson salt which mimics snow. The outside can be decorated with any ornaments that are related to winter and Christmas- cinnamon sticks, berry twigs, pinecones, or pine tree twigs.
19. Household Organizers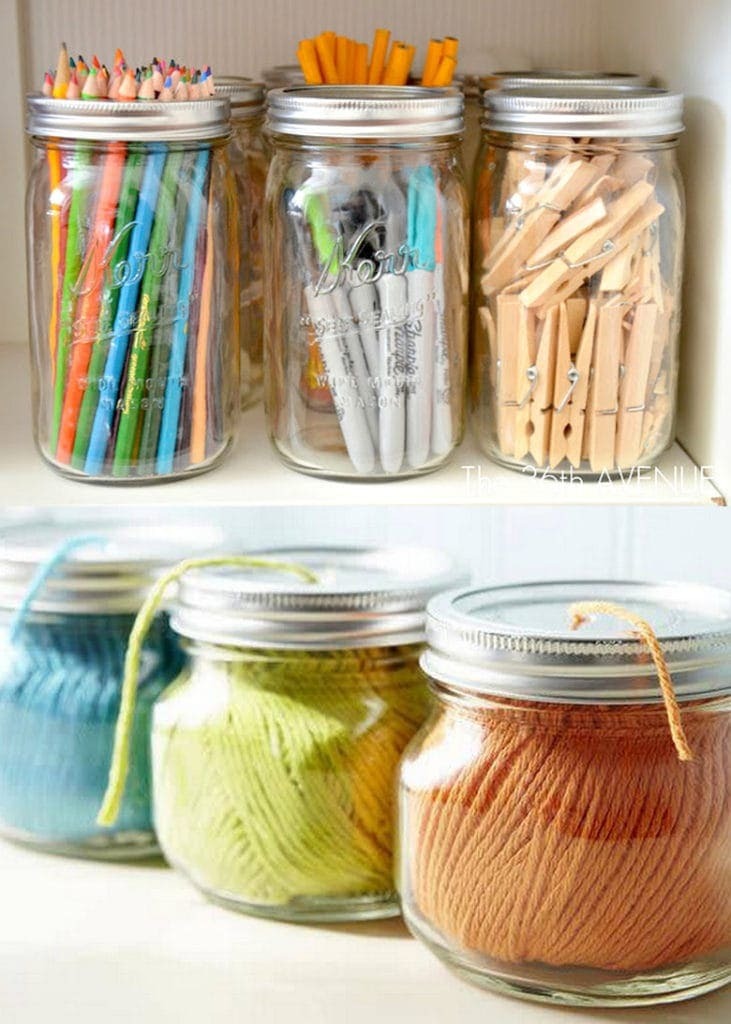 Glass jars could be very helpful household organizers. You can leave them as they are or spend some time decorating them depending on their application and location.
If you decide to repurpose them into school organizers, you can add colorful paper to the outside surface and a label with the name of the contained. Sometimes, leaving them clear, is a better option as this way you can see what is inside of them.
20. DIY Lamp Post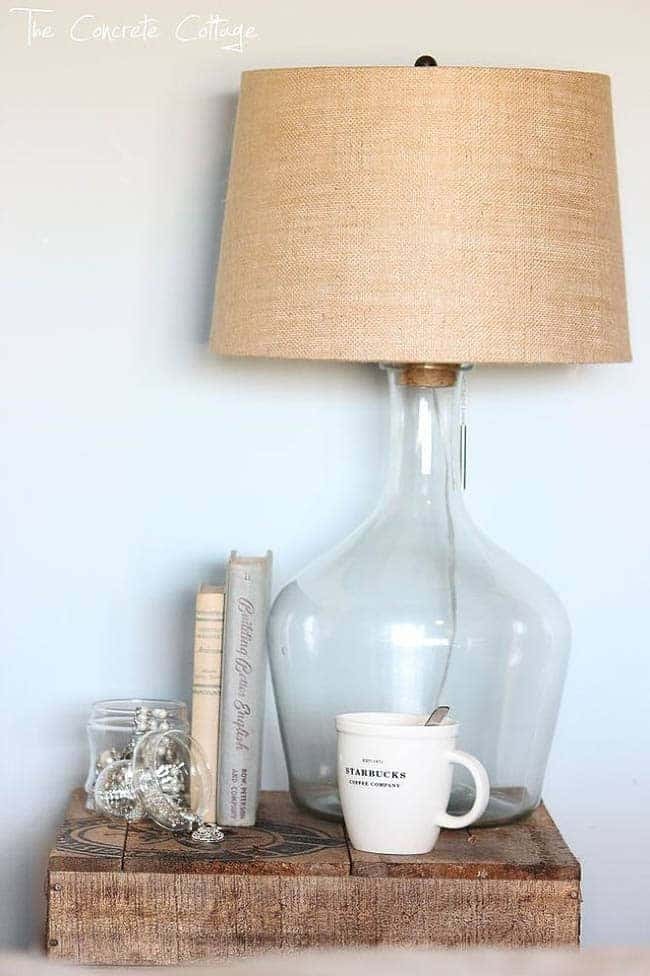 Have you saved one of those big glass bottles used in the past for wine? They are a true treasure for a DIY'er.
Such large bottles are usually repurposed into coastal decorations. In our glass bottle idea here, the balloon bottle becomes the stand of a reading lamp with a burlap lamp shade. This lamp model can fit a farmhouse, rustic and coastal decor.