I really love DIY projects with old pallets as they are not very hard to do and you can also create wonderful things with them.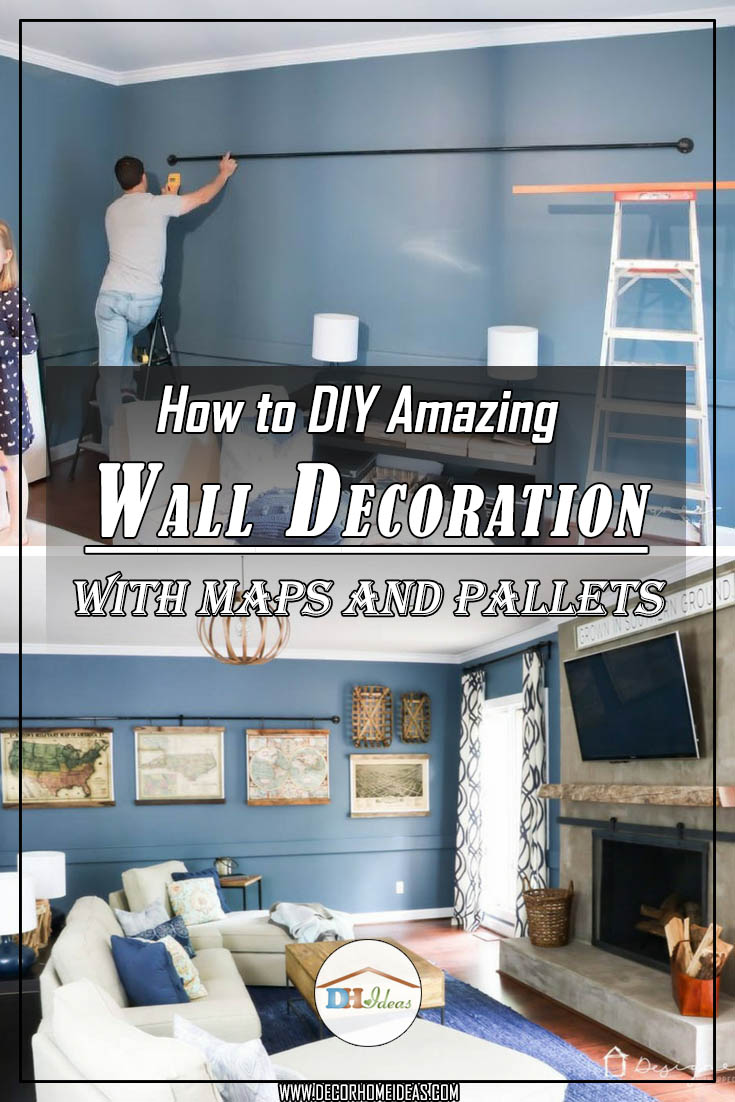 At Decor Home Ideas we have a lot of great ideas made of repurposed materials – from old picture frames to wine barrels.
Recently I found a really great wall decor made from old wooden pallets. It's how you can hang a map or any other wall decoration from a metal pipe along a big windowless wall.
The original project is made by Tasha ( you can find a link to her amazing blog at the end of this article ) and she explains every bit of it so you can easily recreate it by yourself.
Let's see how she did it:
First she ripped pallets to a narrow width using a table saw and then all needed pieces are cut to exact length.
As she was having just one pallet she needed to make all the pieces from one pallet. If you have plenty of pallets you can make it even easier as you don't need to worry if you run out of wood.
Created strips from plywood to half of the width of the pallet pieces and painted them gray.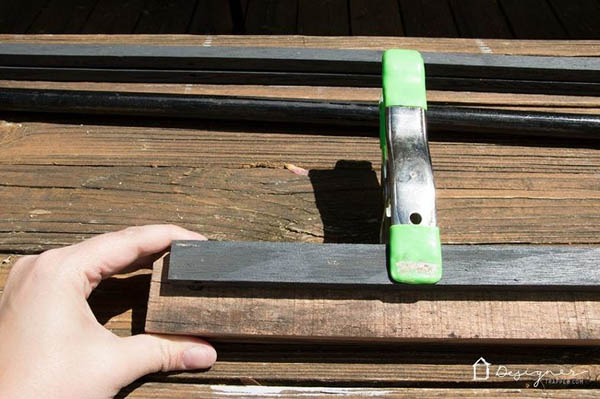 So that one half will become glued backer strip and the other is hinged backer strip. Her advice is to avoid drilling the pallet as it could easily break.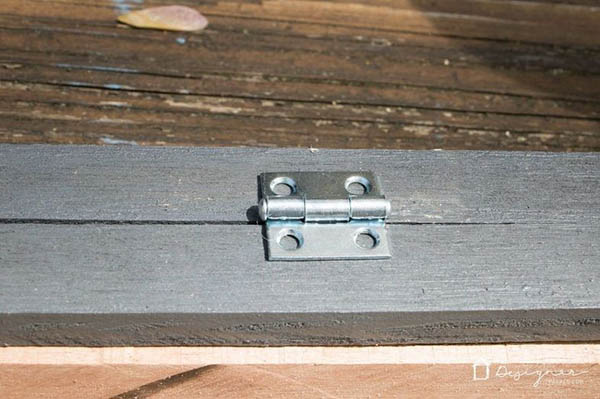 Added hinges which will allow you to change the wall decoration whenever you need – for example for holidays like Christmas.
Then she added some rusted screws hooks on top of each frame which will be used to hang the decoration on the metal pipe.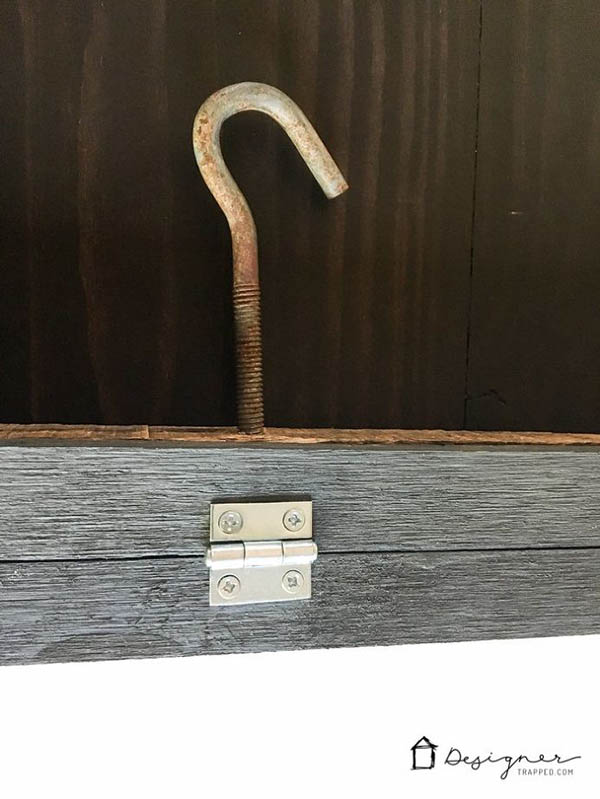 Next step is to make the 10 foot metal rod from a pipe, elbows and flanges. Don't worry, it's easier to assemble it than it looks. Just be sure to have all elements with the same size and screws.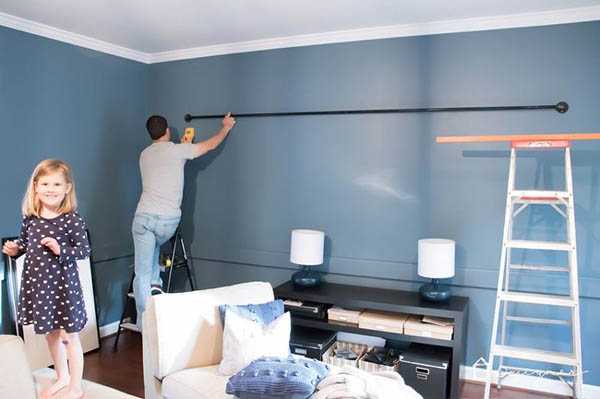 Then she mounted the rod to the wall with the maps on it using wall anchors. You can add curtain support in the middle of the rod so that it stays perfectly leveled.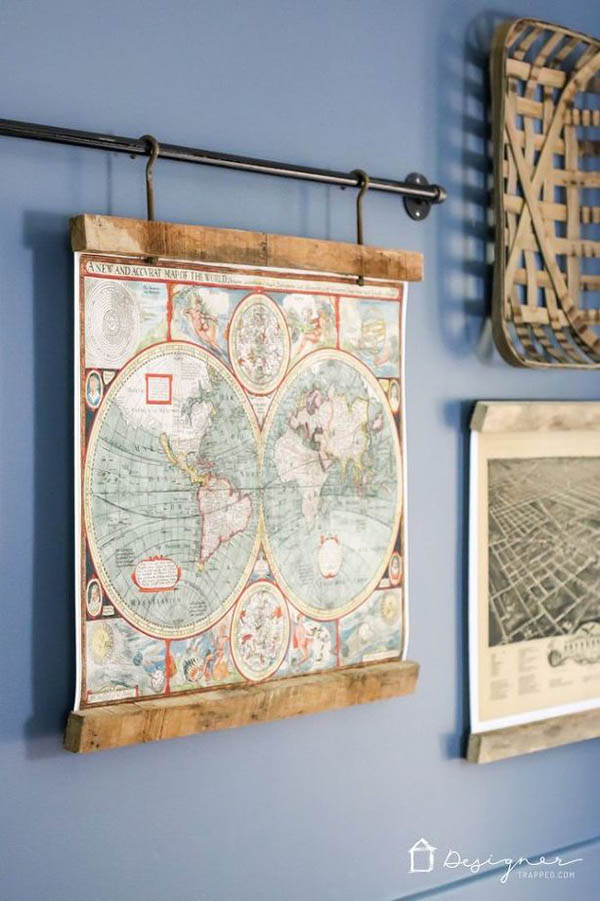 As you can see maps are looking great!  The industrial look that she wanted to achieve is really cool.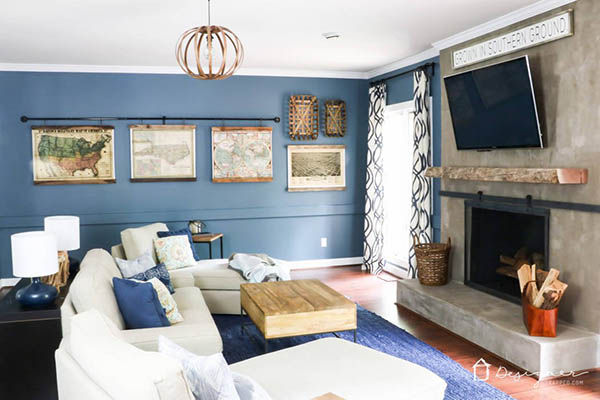 Visit Tasha's blog: Designer Trapped to see all the steps, all tools and materials used and where did she get those beautiful maps.
I'm sure you can find more great projects there so don't forget to visit her awesome blog.