I've always dreamed of a home that looks stylish and appealing without spending all of my money on fancy decorations.
It's easy when you can afford all the newest and trendiest home decor ideas.

Today, I would like to show you some ideas that you can do quickly and easily and won't cost you much.
Don't miss these too:
1. Accented Radiator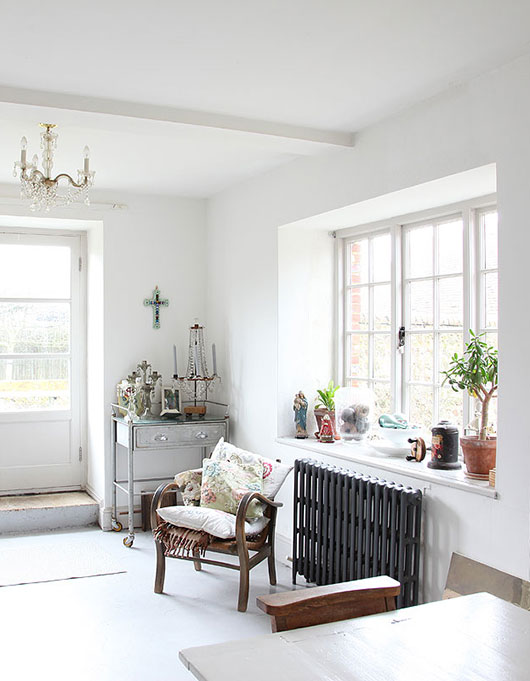 Most people are trying to hide the radiator as they think it's ugly and will ruin the interior design.
Instead of hiding it, try to accent on the radiator by painting it in a color that will stand out and match with room's atmosphere.
2. High Ceiling Illusion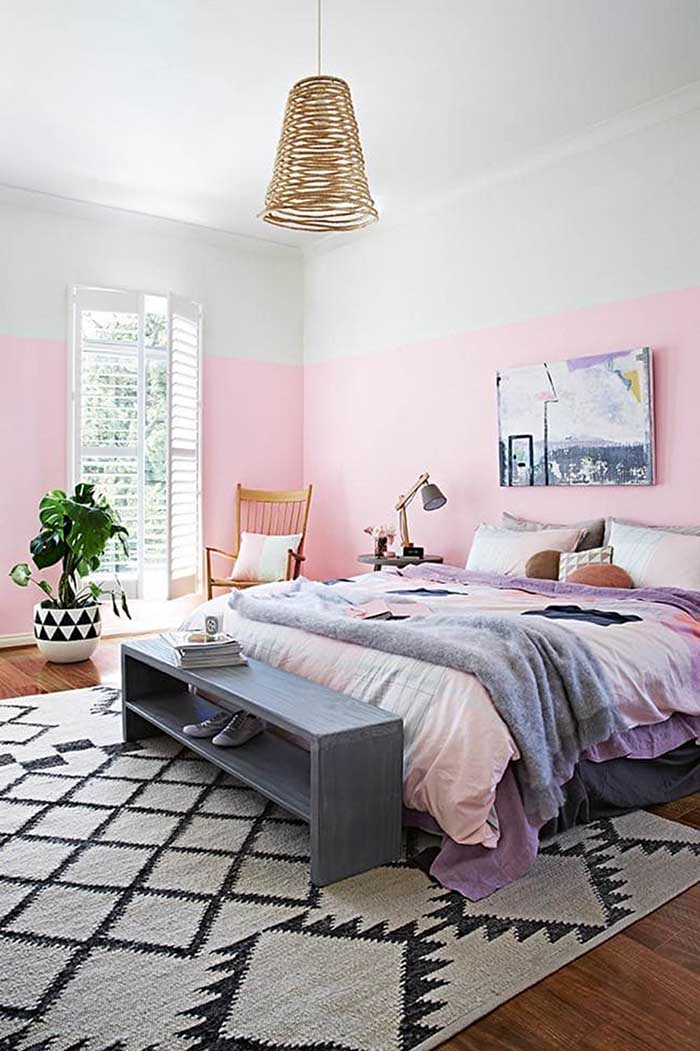 Photo: Credit
Don't paint the walls up to the top! Leaving some white space will create the illusion of a high ceiling.
It's also a cheap way to decorate a teenage girl's bedroom and make it more stylish.
3. Add Some Luxury With Gold Accents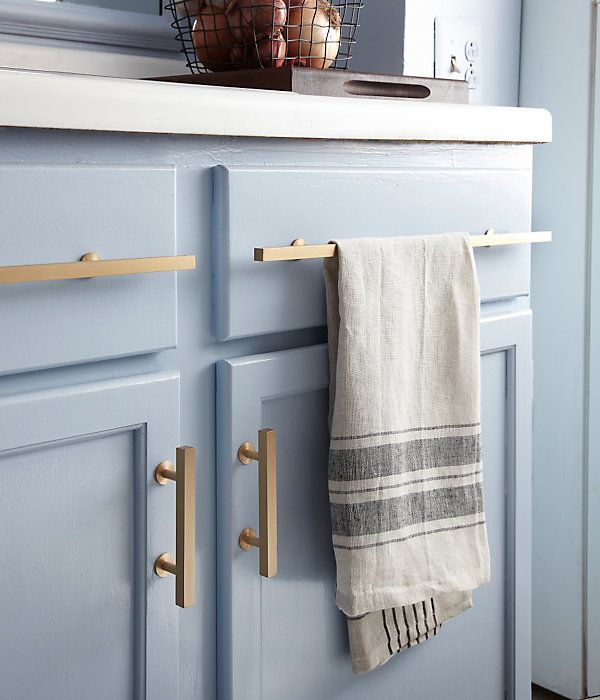 Photo: Credit
Adding brushed brass cabinet pulls to your furniture will make it more elegant.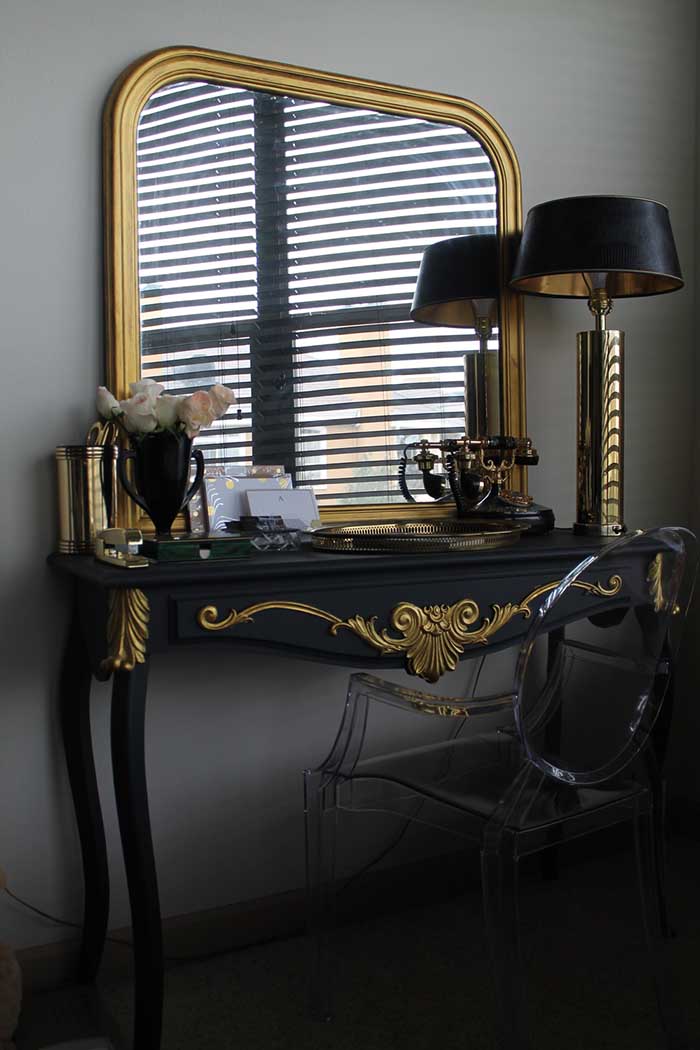 Photo: Credit
You can DIY golden mirror frame to make it look fab and glam.
4. Use Curtains To Hide a Bed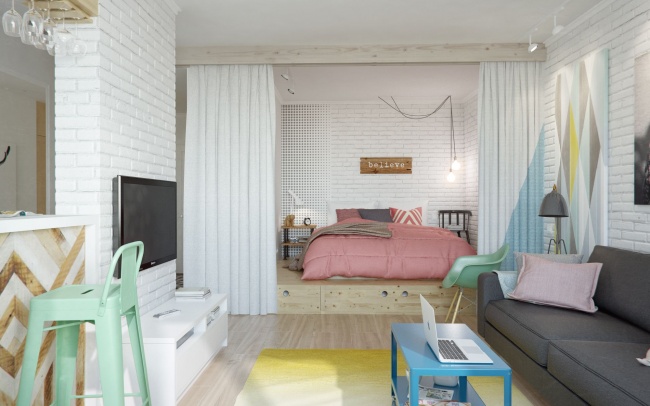 Photo: Credit
Hang curtains to hide a bed and divide the space without building walls or installing doors.
5. Paint Switch Plates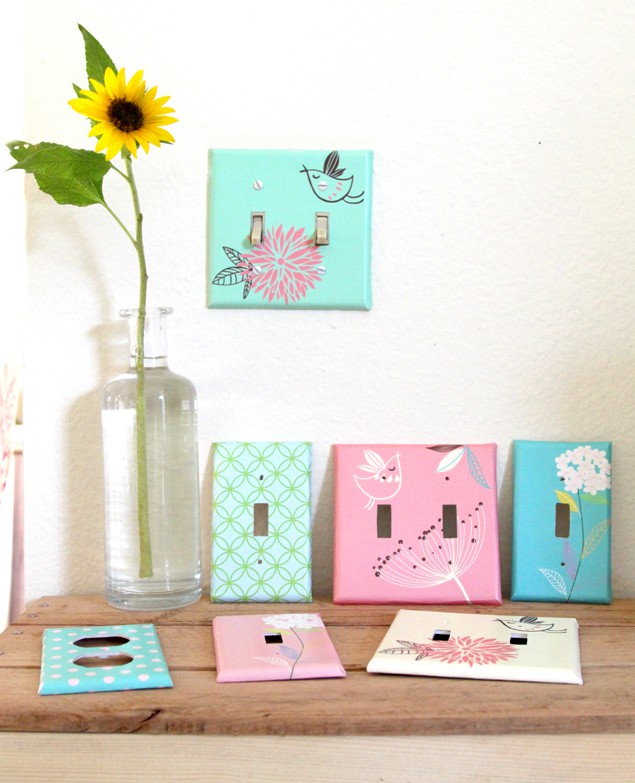 You can perfectly incorporate electrical outlets and switches into your interior design by decorating them with mosaic, scrapbook paper other small items.
Take a look at this amazing design idea here.
6. An Accent Wall Is a Great Design Idea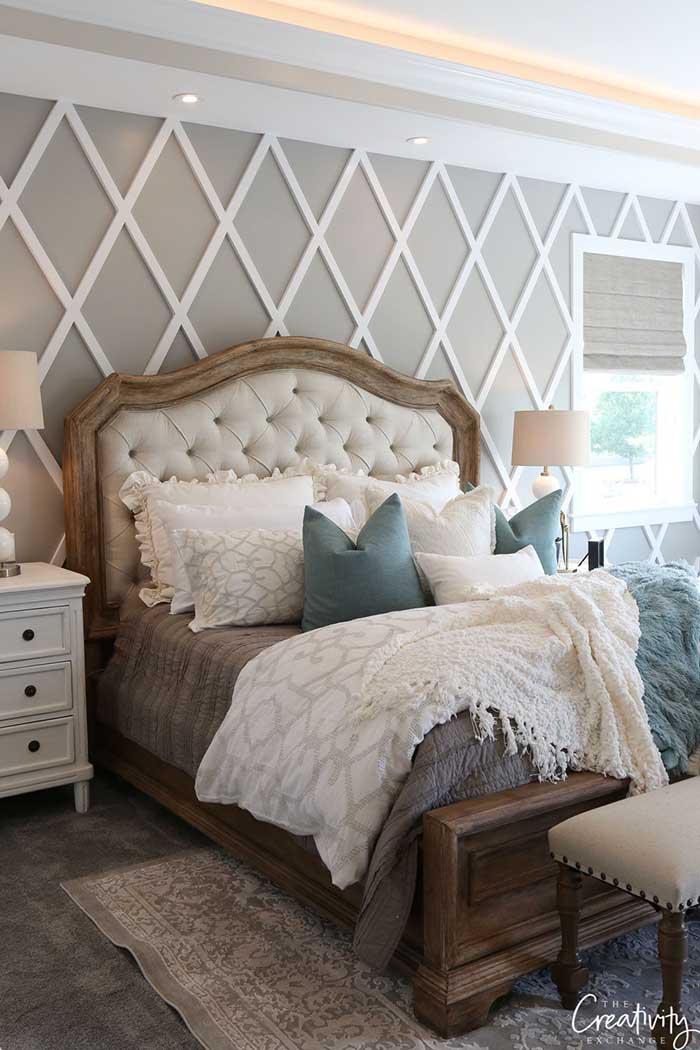 Sometimes you can catch a viewers attention by adding accent wall – either with some texture or paint color like in this project here.
7. Add Luxury By Framing a Mirror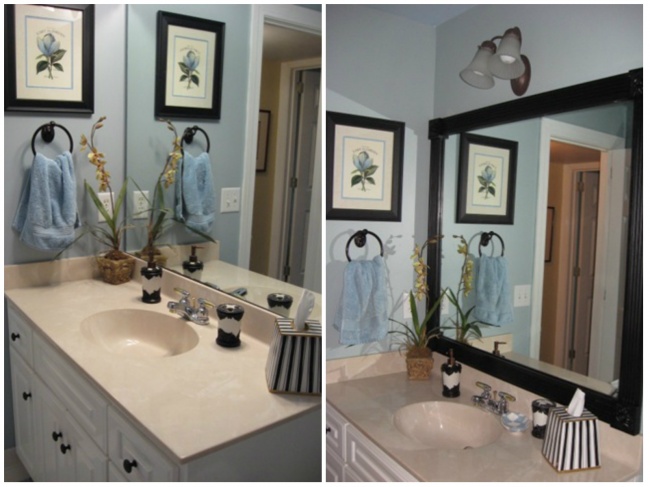 Your boring bathroom mirror could be transformed in something chic and beautiful by framing it.
Check out how to make it here
8. Use Dark Colors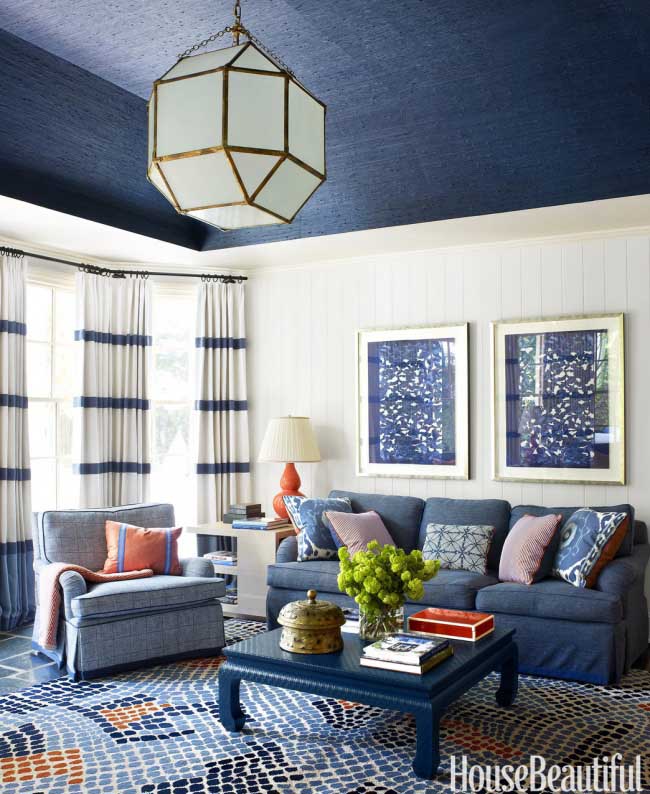 Dark ceilings and light walls will add depth to the interior. Check out more photos of this bright and colorful house.
9. Paint Vinyl Floors For a Quick Update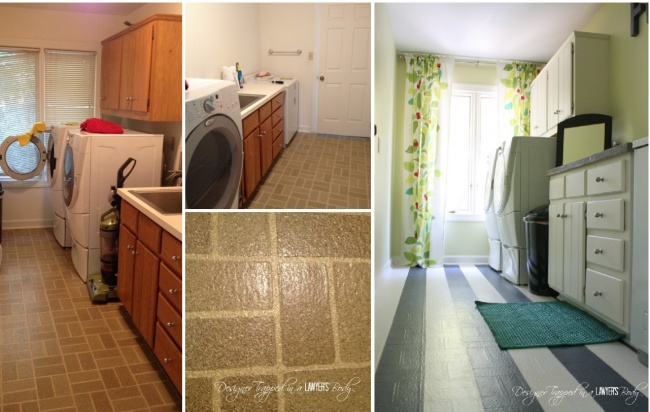 You can refresh your old vinyl floors by painting wide contrasting stripes on it. Get the detailed instructions here.
10. Add Drawers To Increase Storage Space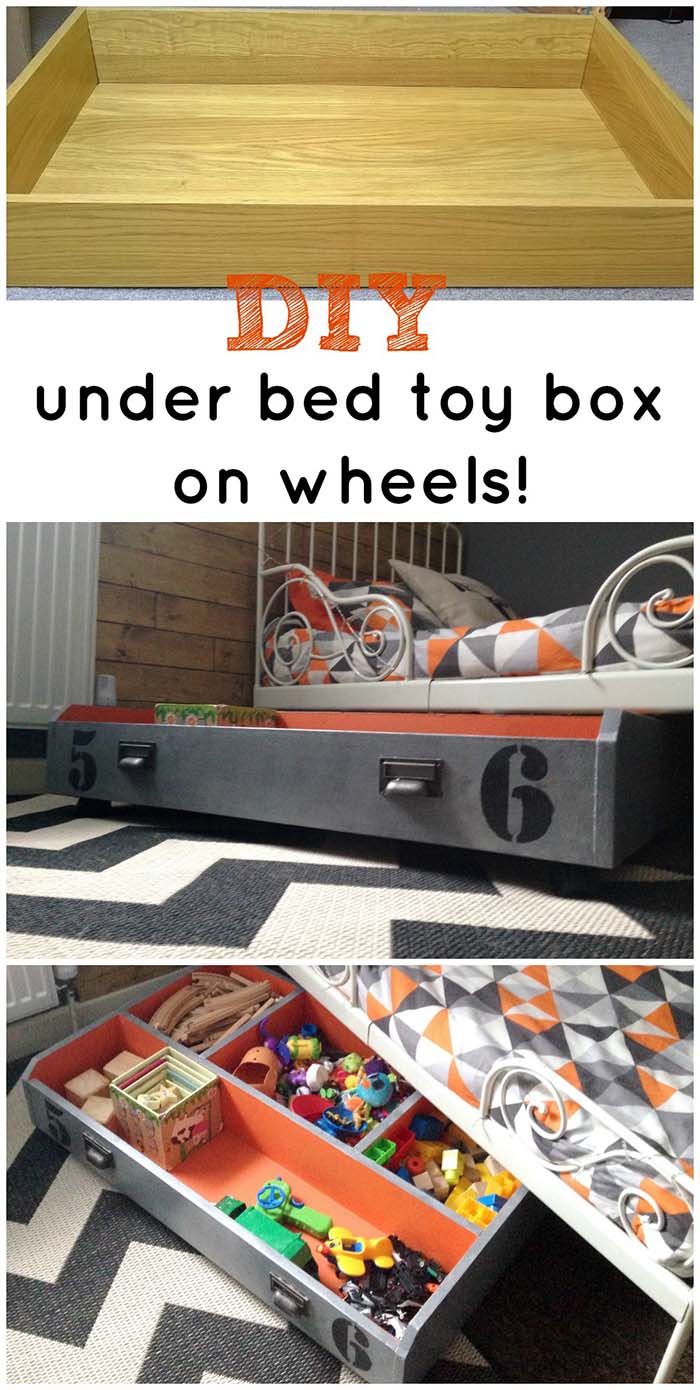 Adding drawers under the bed can help you increase space for storing things ( toys for example ) and keep your home more organized.
You can get more details and instructions here.
11. Build Bed Canopy With Curtain Rods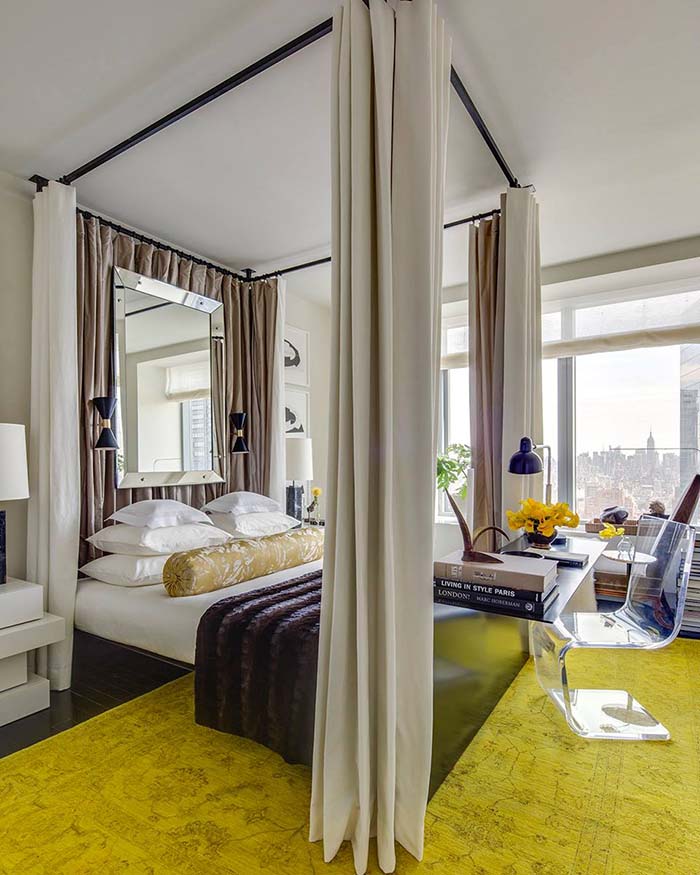 Get 4 curtain rods and build a bed canopy! It looks impressive and stylish. Check out the bed made by a designer from New York.
12. Install a Stylish Headboard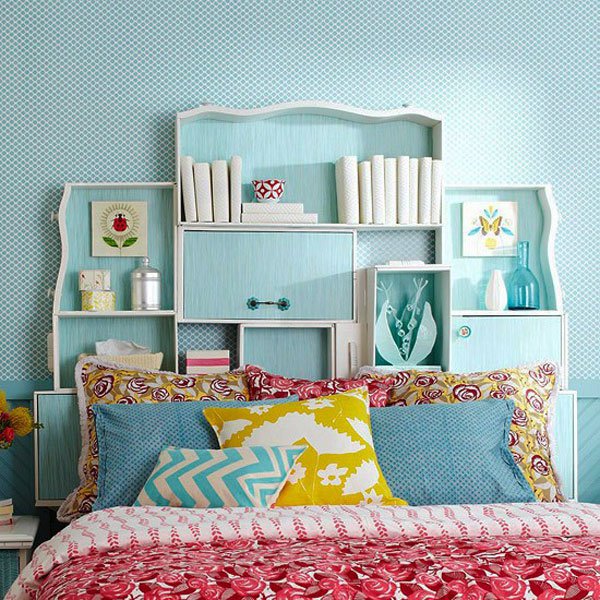 Make the headboard a focal point of your bedroom – in bedrooms, headboards are a way to transform in minutes even the most ordinary bedroom and add comfort, appeal, extra color, pattern, and texture.
13. Use Cables For Wall Art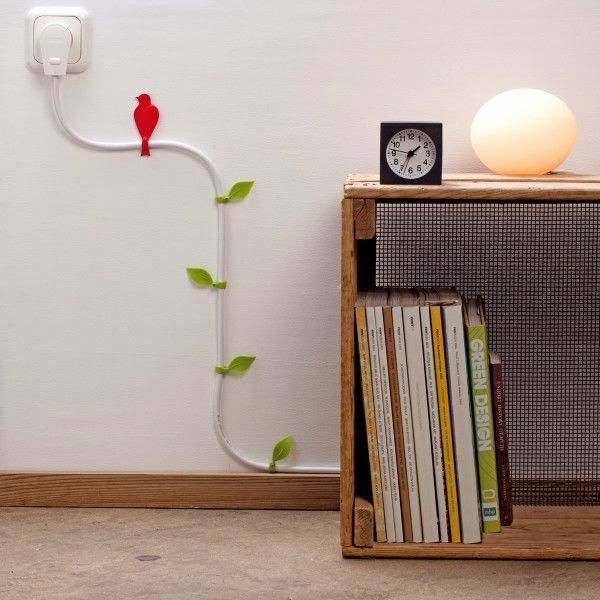 Try something creative for the cables in your bedroom. For example, use colored tape and paper to make decorations in the form of leaves and the lovely little bird.
14. Hide TV Wires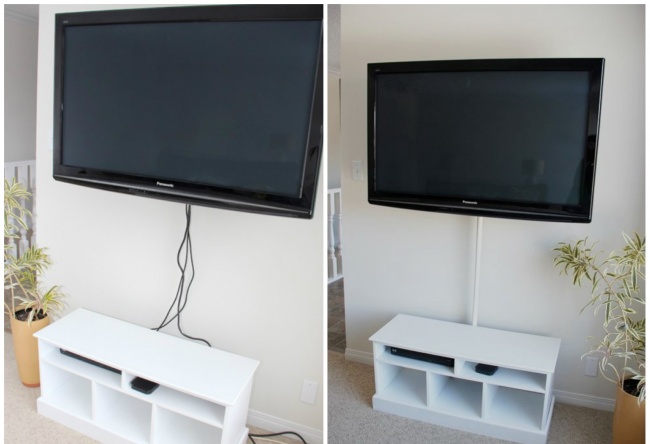 Organize the wire mess by using a shower rod. See how to do it here.
15. Use Picture Frame For The TV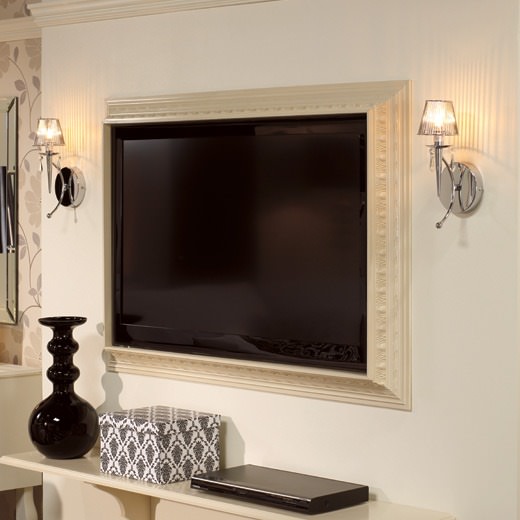 Use an old picture frame to put around your TV. It will make it look really posh and stylish.
16. New Knobs and Handles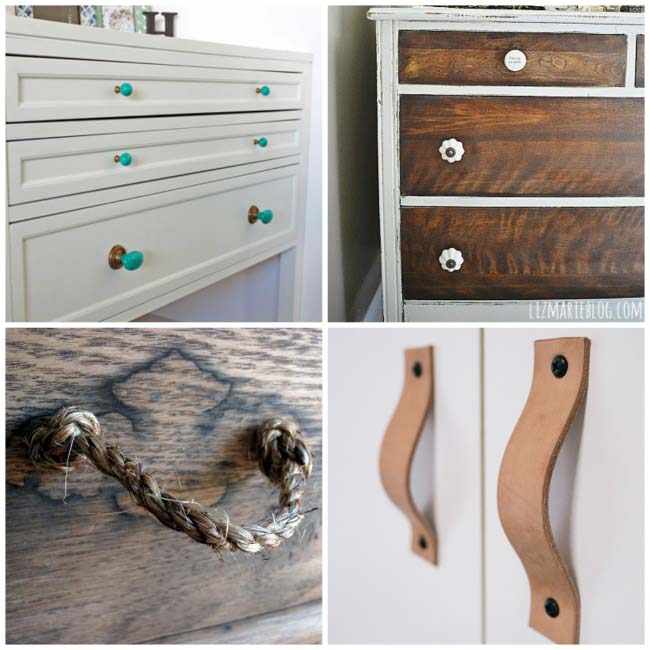 Some small details could tremendously change the look of your furniture. Replace knobs and handles with something trendy and voila – you have something new in your home.
See more about these projects here and here.
17. Curtain Ties Will Add Elegance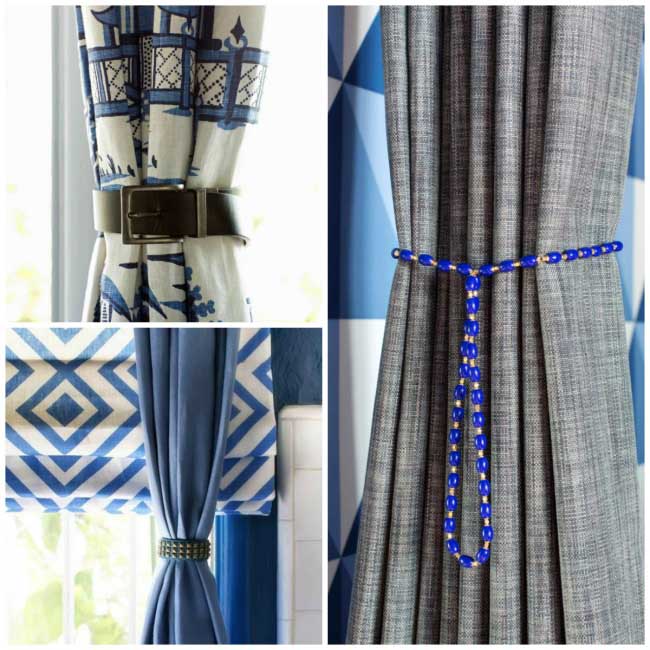 Colorful and unusual curtain ties could highlight the area around the windows by adding more contrast and beauty.
More ways to decorate curtains here
18. Install Curtains Close To The Ceiling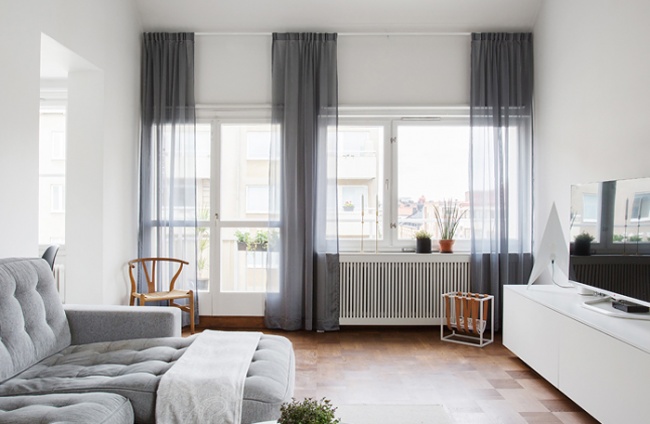 One way to make your windows look bigger is by installing long curtains that go from the ceiling to the floor.
Take a look at design with long curtains here.
19. Extra Long Shower Curtain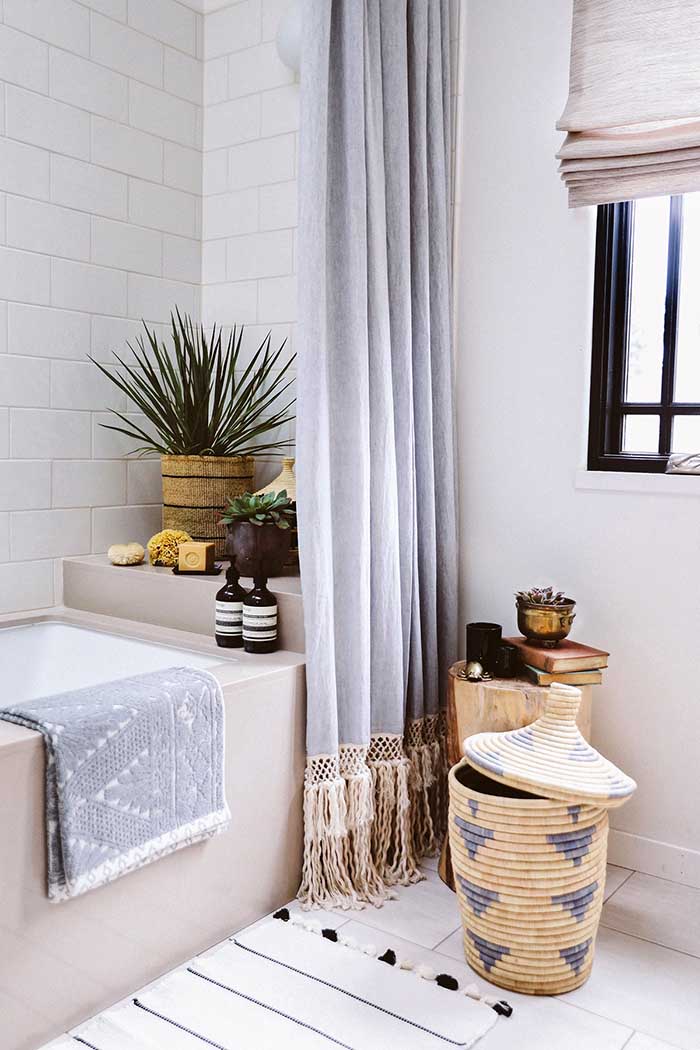 Use the same strategy here – long curtain to create the illusion of high ceiling.
20. DIY a Statement Lamp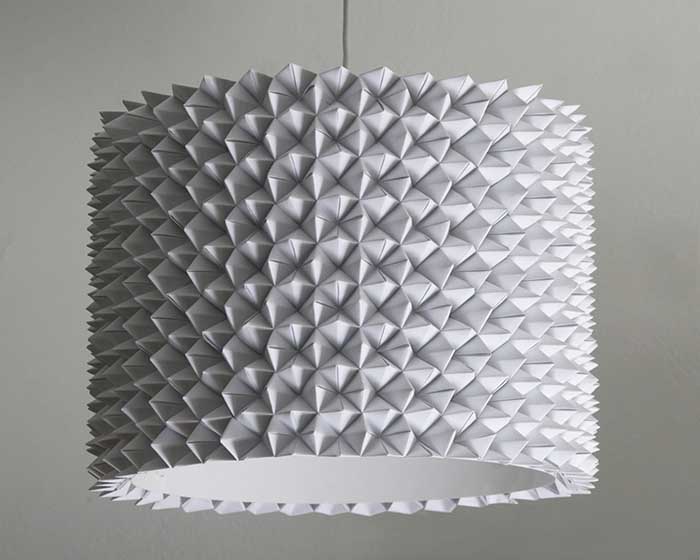 DIY an original lamp shade from paper. There are many self made projects that can transform your lamp.
21. Mason Jar Organizer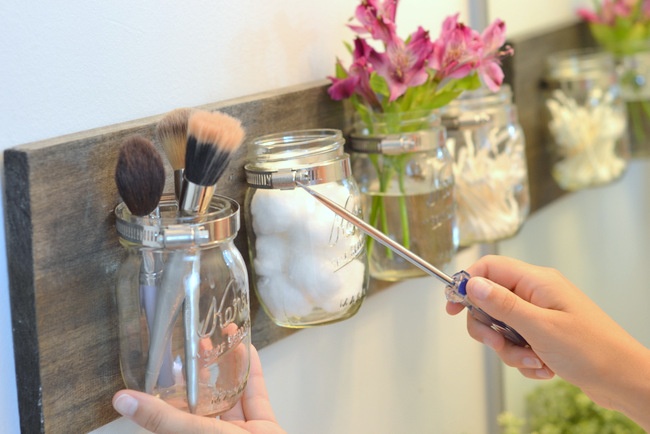 A mason jar organizer will save space in your bathroom or kitchen and could be a nice addition to your home decoration. Watch the video to see how to make the same one.
22. Curtains With Colorful Print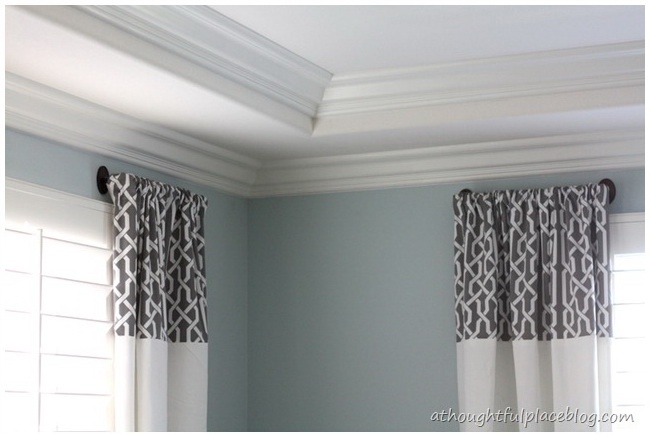 Bring a colorful print to your plain curtains to add splash of color or just to renew the interior. Click here for more details.
23. Small Mirror Decoration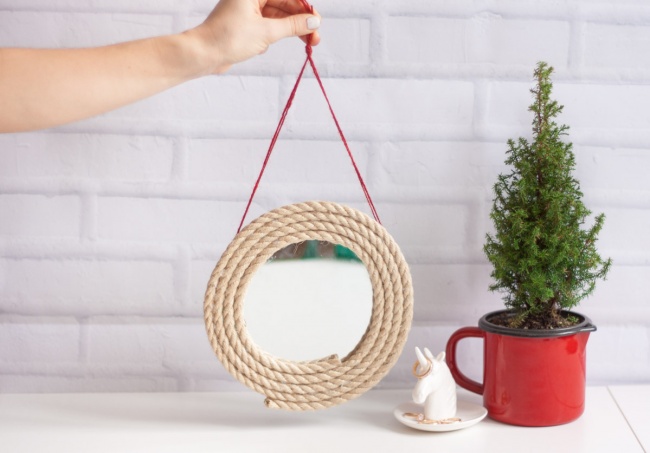 You can turn every ordinary plastic-framed mirror into a gorgeous interior decoration using rope and glue. Check out the instructions here.
24. Mirrors Make It Look Bigger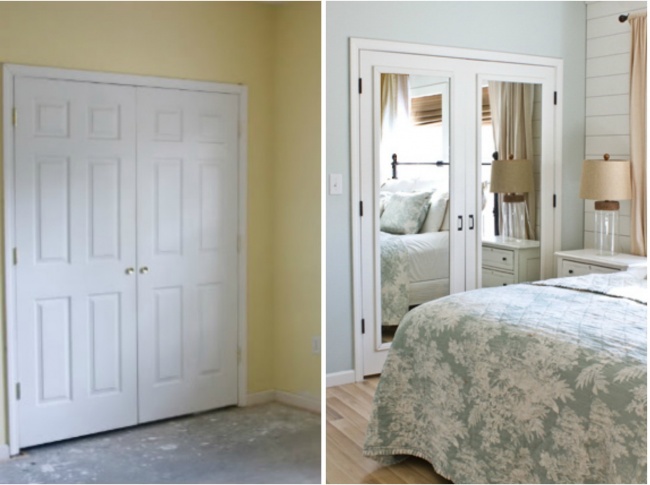 Place mirrors on closet doors to renew the interior and visually expand your bedroom. Click here to watch the process of creating doors with mirrors.
25. Unusual Rods For Curtains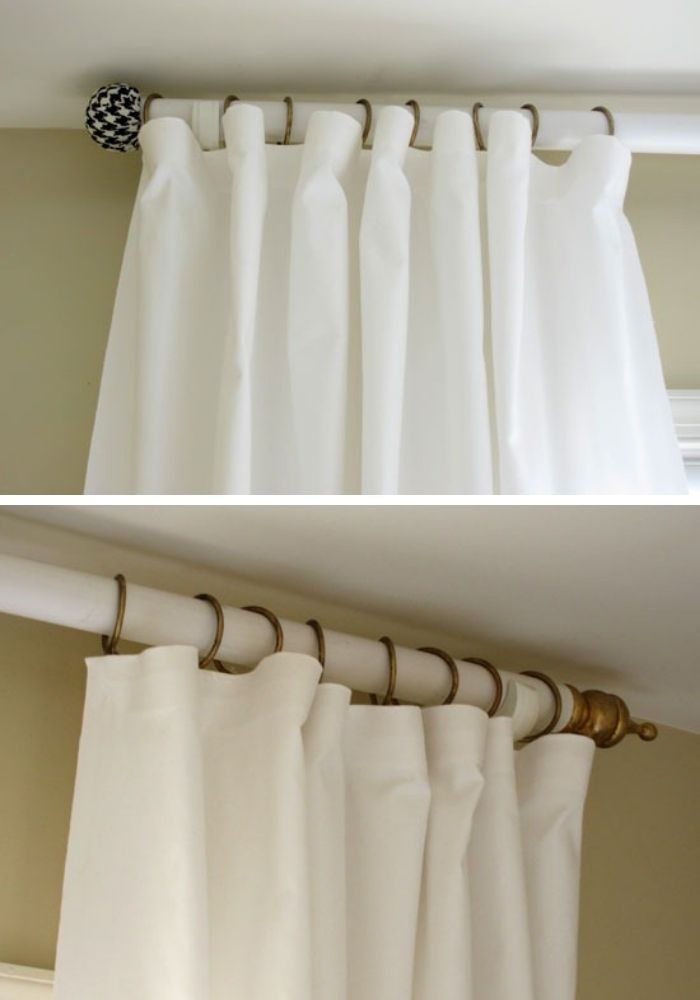 An unusual rod for curtains will enrich the style of the interior and show off your DIY skills and great taste.
How to make finials like these click here.
26. Use Hexagon Photo Canvas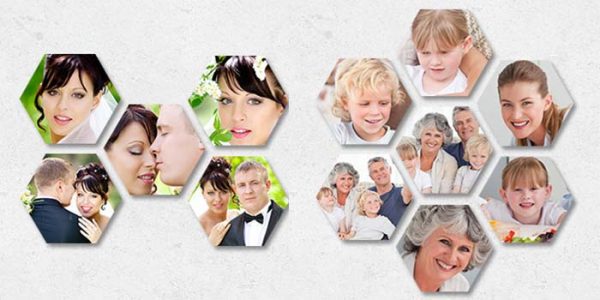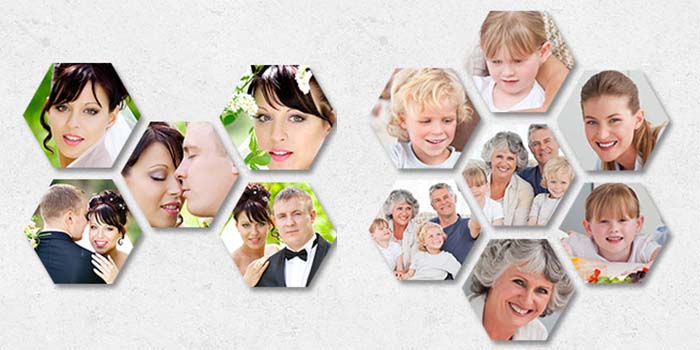 Decorate your wall with hexagonal photo canvases. You can customize the size and get your photos printed on the canvas via websites like Canvaschamp.com