Generally speaking, life hacks are cheap and useful and they can be systematized in various categories of our life.
Lots of them are referring to home décor, showing how you can make your home more chic and functional without worrying about the costs or how you can re-design things. 

We've prepared a list of 15 cheap and cool home decor hacks that would help you get inspired. Have a look and write some notes. 🙂
1. DIY Rustic Towel Hanger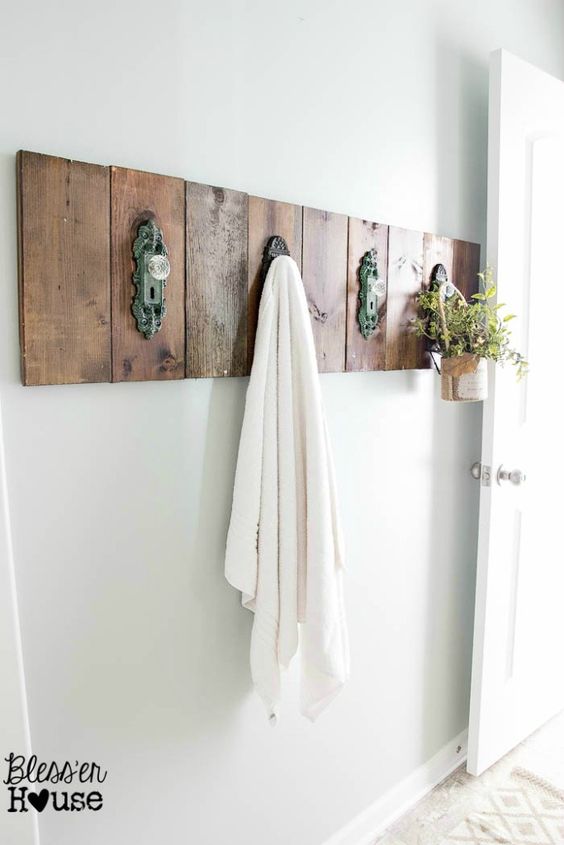 Photo: Credit
I will start with a DIY home decor hack that is not just rustically chic, but very practical as well.
Look for some vintage doorknobs at garage sales and flea markets and repurpose them into beautiful, stylish towel hooks.
This bathroom feature will surely give the room extra warmth and coziness.
2. DIY Oval Rope Mirror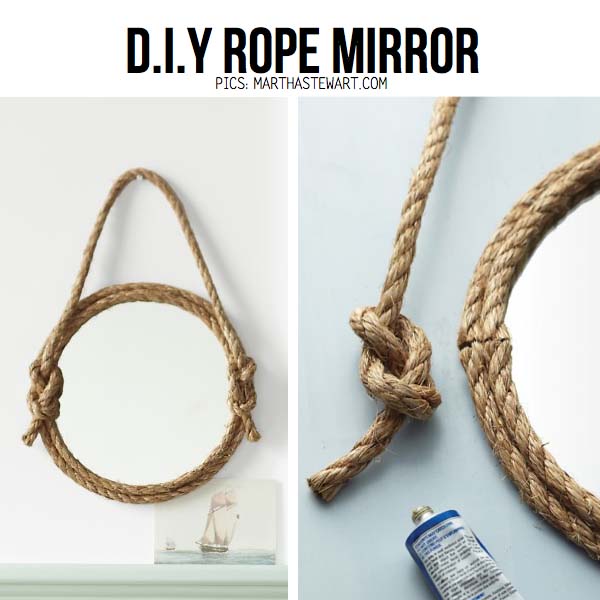 Photo: Credit
And speaking of rustic bathroom decor ideas, why don't you give the classic wall mirror, that's hanging on the wall, a sophisticated makeover by using only some thick rope.
This DIY project is suitable for experienced DIYers as well as beginners in the crafting.
3. Spruce Up the Headboard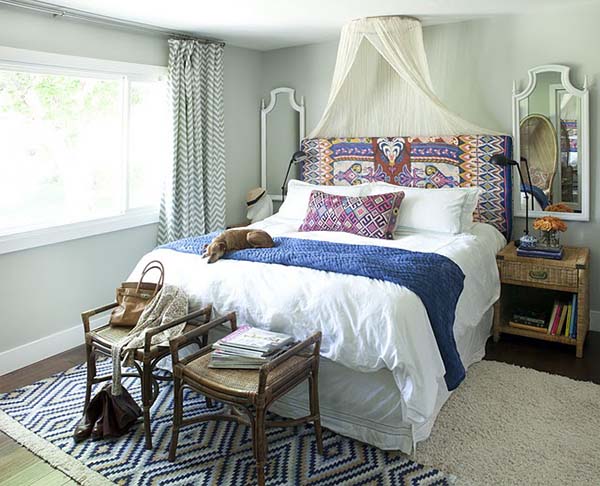 Photo: Credit
If you feel sick and tired of the current interior design of your bedroom, don not worry – you can give it a nice makeover at an affordable price!
All you have to do is swag a large piece of fabric or white scarf over your headboard and momently transform the look of your bedroom space!
4. Vintage box to Hide Cords and Rechargers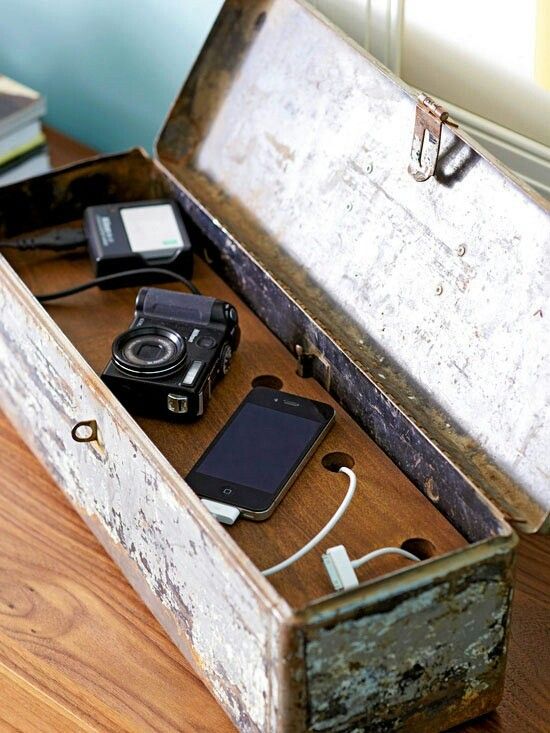 Photo: Credit
As we are living in a high-tech world, using all kind of smart devices, I am pretty sure there is no single home without tons of tangled power cords and rechargers in every corner. And that surely makes our home look less attractive.
Why don't you buy a vintage box from any flea market or garage sale and use it to hide the entire bunch of electronic eyesores from public view.
5 DIY Wall Art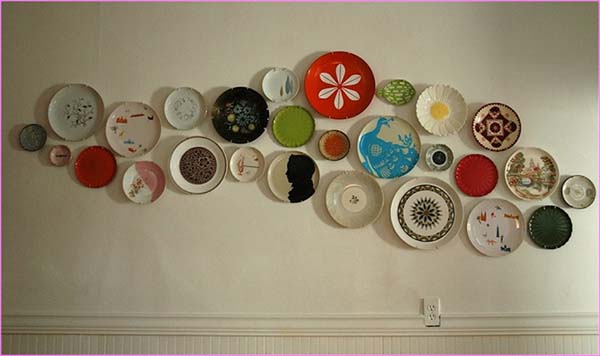 Photo: Credit
Do you think your entrance hall needs some extra warmth and coziness? Does the wall look plain and boring?
If so, we've got the ideal home decor hack for you – hang a bunch of old, colorful plates on the wall. Make sure to pick up palette and designs that complement the interior of your entrance hall, and, express your personal taste and style.
6. Exotic Wall Art Idea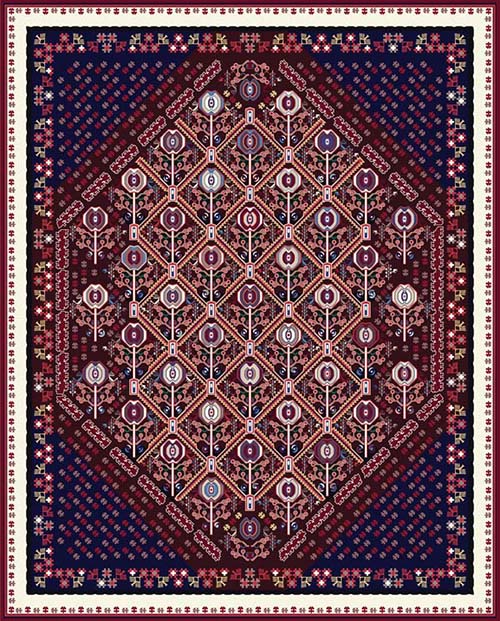 Photo: Credit
Here is another cheap and appealing home decor hack – hang a small ot mid-size patterned rug on the wall instead of buying some expensive and popular wall art canvas.
Have you brought any traditional rug from your trip to Marocco, Jordan or Asia? Then re-purpose it into unique living room decor.
7. Gussy Up the Boring Nightstand Lamp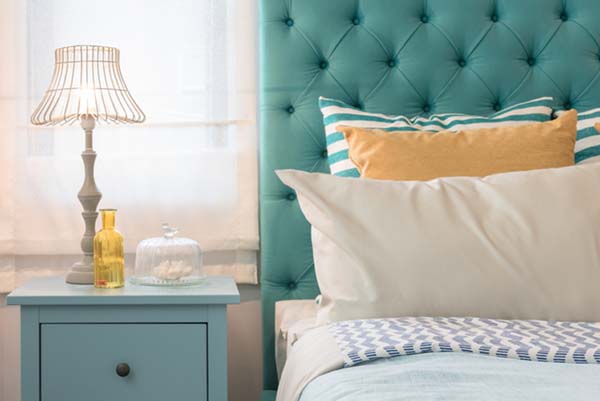 Photo: Credit
Spruce up the lifeless nightstand lamp with a dazzling decorative lamp shade.
This is absolutely enough to update it into a brand addition to our bedroom decor without breaking the bank.
8. Vintage DIY Keys and Wallets Closet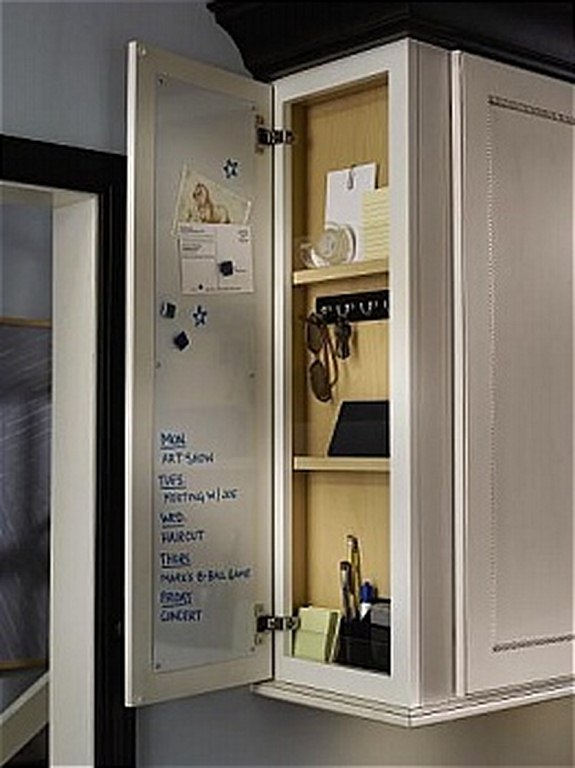 Photo: Credit
If you feel fed up of misplace your wallets and keys, here is a simple and affordable home decor life hack that might be useful for you.
Simply re-purpose an old kitchen cupboard you are not using anymore into a shallow key and wallet closet.
It will a nice vintage touch to your entrance hall.
9. Refresh the Kitchen Interior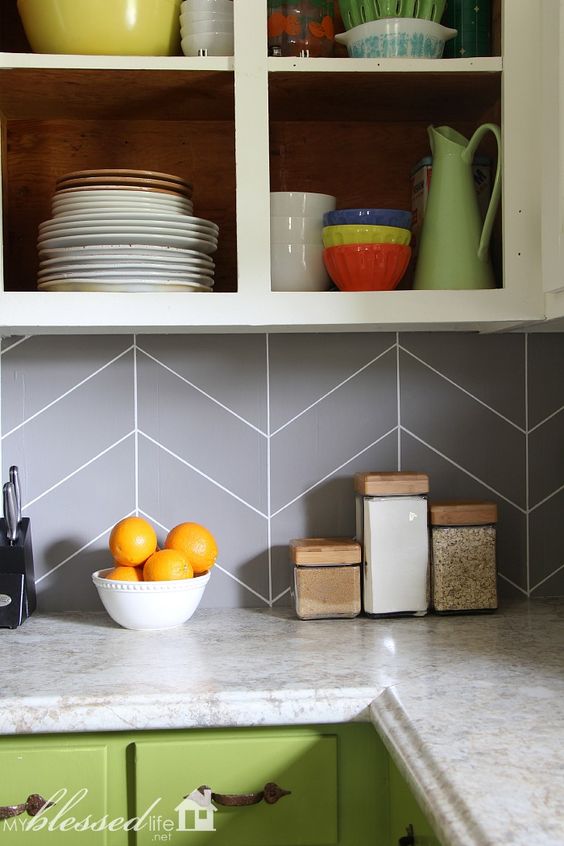 Photo: Credit
Changing the whole kitchen furniture is a cost that everyone would worry about.
However, sometimes all your dated kitchen needs is a new coat of paint. Renew it by painting your backsplash with a cheery, eye-catching geometric pattern. Make it unique for no time.
10. Mix and Match the Dining Room Chairs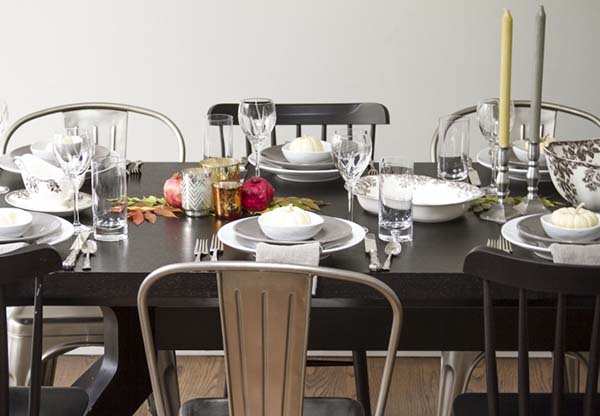 Photo: Credit
Buying a brand new table set is surely a dreadful investment. That's why you can mix and match the chairs in the dining room.
This mixed look will not only provide a chic and a one-of-a-kind aesthetic for your dining room space, but it will also save you from having to buy an entire table set. 
11. DIY Wooden Shoes Rack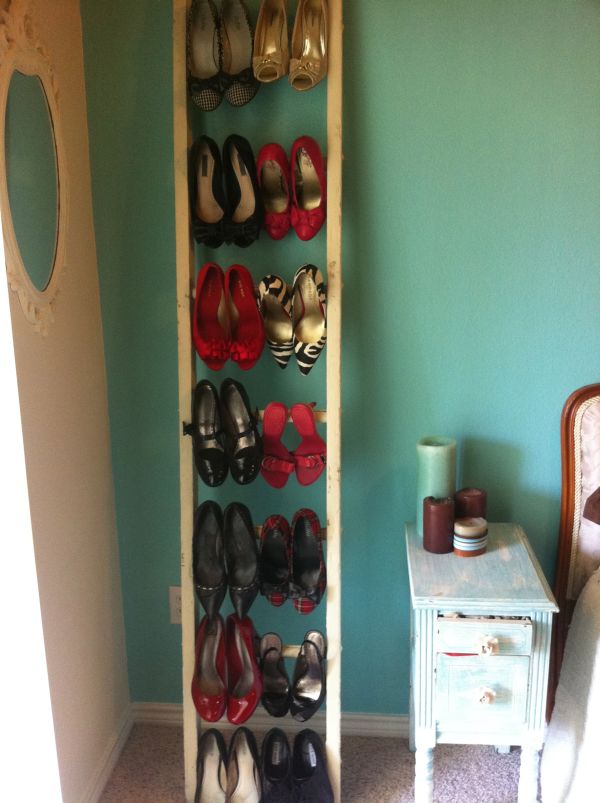 Photo: Credit
Have you already came to this point of your life when you are not able to count the pairs of shoes you have? Worry not.
There is an easy and cool home decor DIY furniture hack that would help you organize the endless show collection.
Just use an old household ladder to display the pairs of your designer heels.
12. Re-design the Old Coffee Table with Decoupage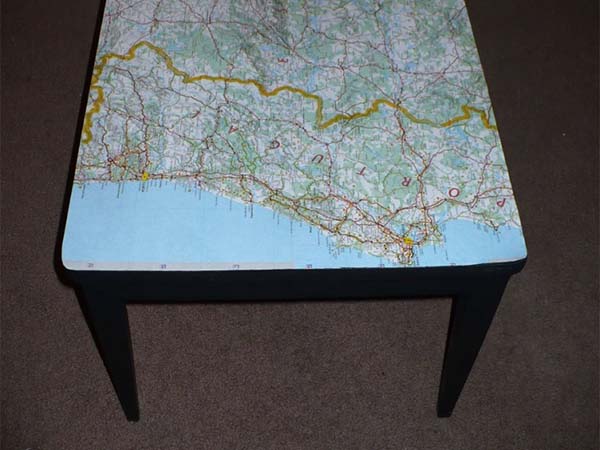 Photo: Credit
The decoupage technique is very popular, especially when it comes to DIY tabletop design ideas.
This home decor hack is ideal for people who love to travel and visit new places. All you need is an old map of the world and a bottle of lacquer.
13. Additional Table for the Bedroom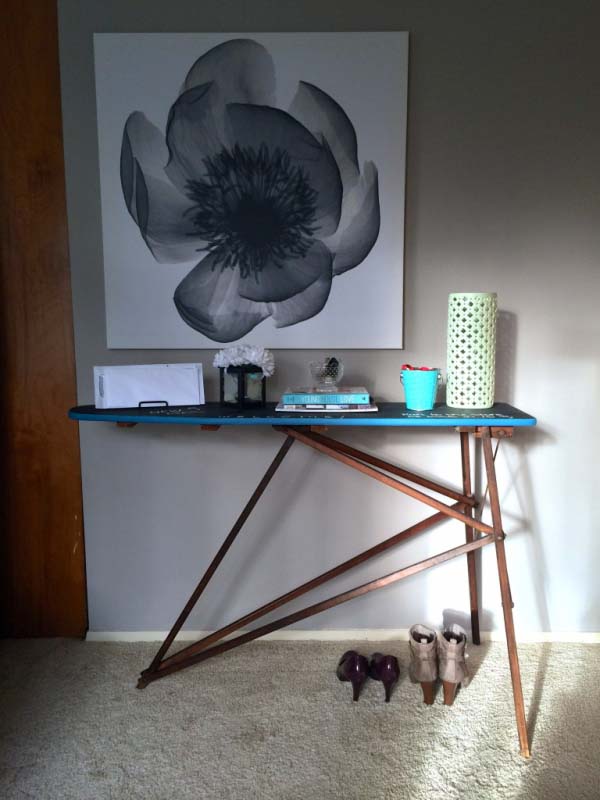 Photo: Credit
Love the idea of transforming the old ironing board that's lying around into a beautiful additional table for the bedroom.
It's a chic stand for displaying family photos or other sentimental souvenirs.
14. Turn Old Drawers Into Home Library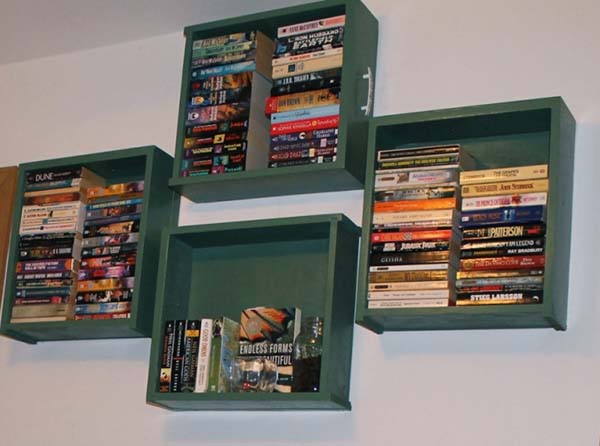 Photo: Credit
The old, vintage drawers could be easily re-purposed into a beautiful and practical home library. And here it goes – you have an additional storage unit!
Just make sure the drawers are sticking well to the wall so there is no chance to fall on someone's head.
15. Change the Table Legs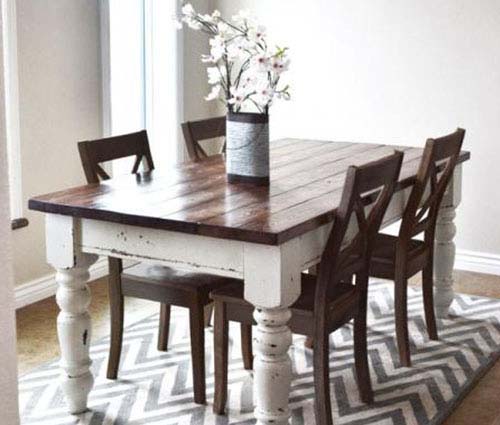 Photo: Credit
Sick and tired of you generic IKEA kitchen table? The good news is you can easily customize it by replacing the legs with some old ones that you can buy from every garage sale or flea market. See, easy and cheap!
Hope you managed to find what you were looking for! The DIY hacks are not just easy and affordable, they also give our home a unique and glowing vibe.