The festive season is over and I guess you already have locked away the Christmas ornaments.
However, the Old Chilly Winter is still whimpering outside, and it definitely would be nice to add a healthy dose of joy to your home.

Fortunately, it is quite easy to decorate for the winter season – the key is to use earthy elements, a pinch of shine, touches of greenery, and the soothing glow of snowy white. Simplicity in the DIY winter home decorating is all, remember? 🙂
Also, try to add some additional warmth and make every little corner of your home more welcoming, personal and cozy.
Sooo…I have prepared a list of 16 amazing non-Christmas winter decorations to help you get the inspiration needed. So let's have a look! 🙂
1. Add an Elegant Touch with a Nordic Floral Display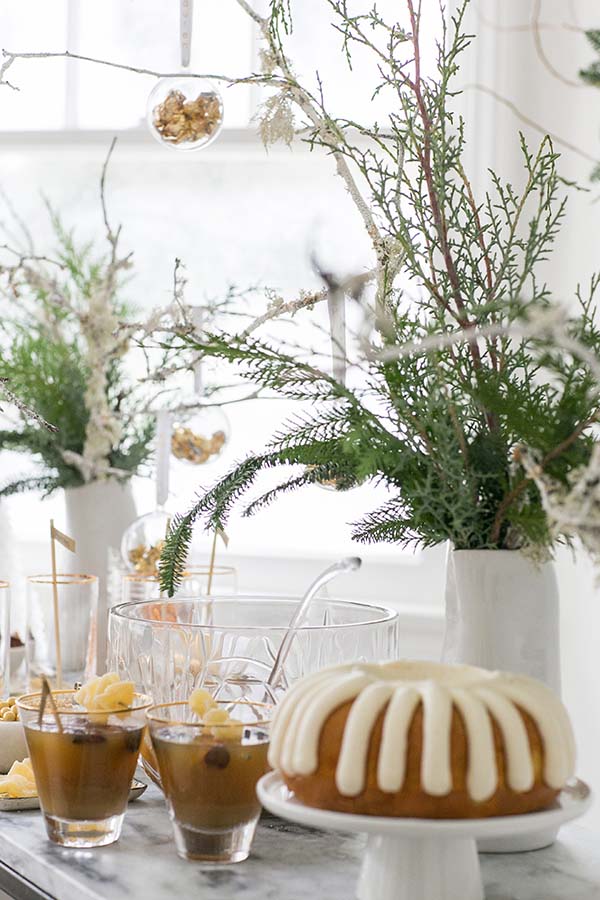 Photo: Credit
One of the timeless winter decorating ideas is to create a beautiful, sophisticated table centerpiece filled with a range of natural elements (such as fresh evergreens and dead branches), not just flowers.
Displaying it in a simple, all-white Nordic style vase is a very snazzy decision. Though basic in design, the result is impressive.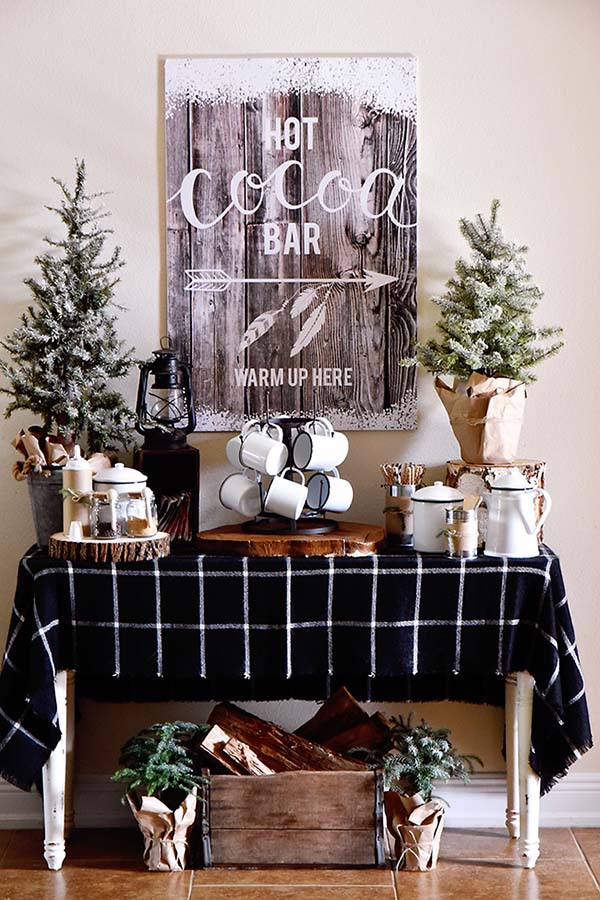 Photo: Credit
This unpretentious and stylish wall art, displayed in the entrance hall, would easily build an inviting, cozy feel in every guest that enters your home.
It's great addition to a rustically themed homes.
3. Bring Holiday Cheer with a Cool Canvas Art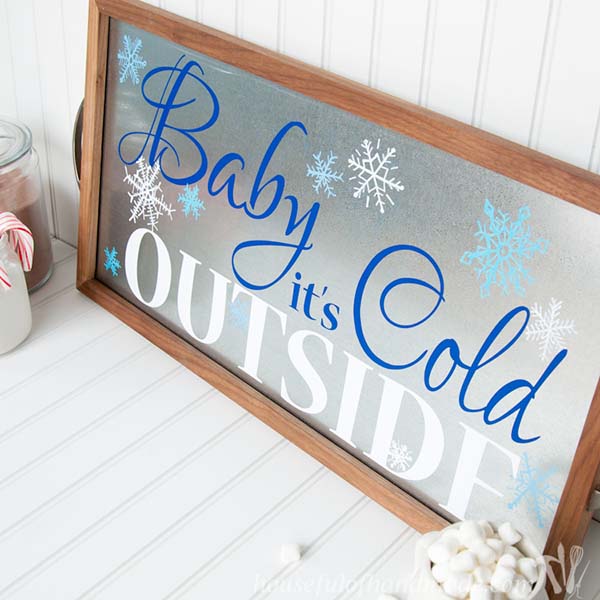 Photo: Credit
This cute canvas would be the best winter decor for every person who doesn't like showy, flashy decorations.
However, it is very basic, the 'Baby, it's cold outside' canvas is cheerful and eye-catching.
4. Bring Life to Your White Mantel with Evergreens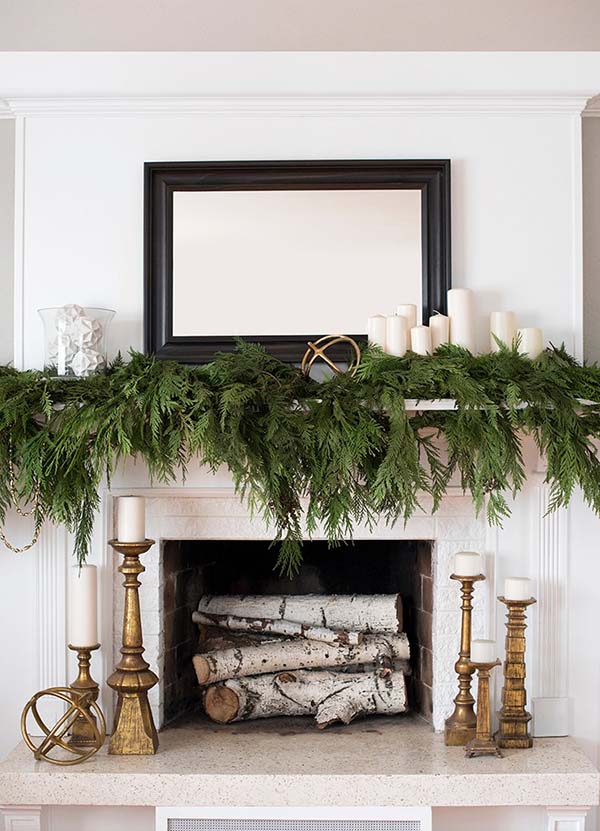 Photo: Credit
When the Christmas season is gone, toss the greenery from the festive tree and you will have a stunning DIY winter decor for the mantel – an adjustment to take you into spring.
5. Add Magic to Your Home with Fairy DIY Stars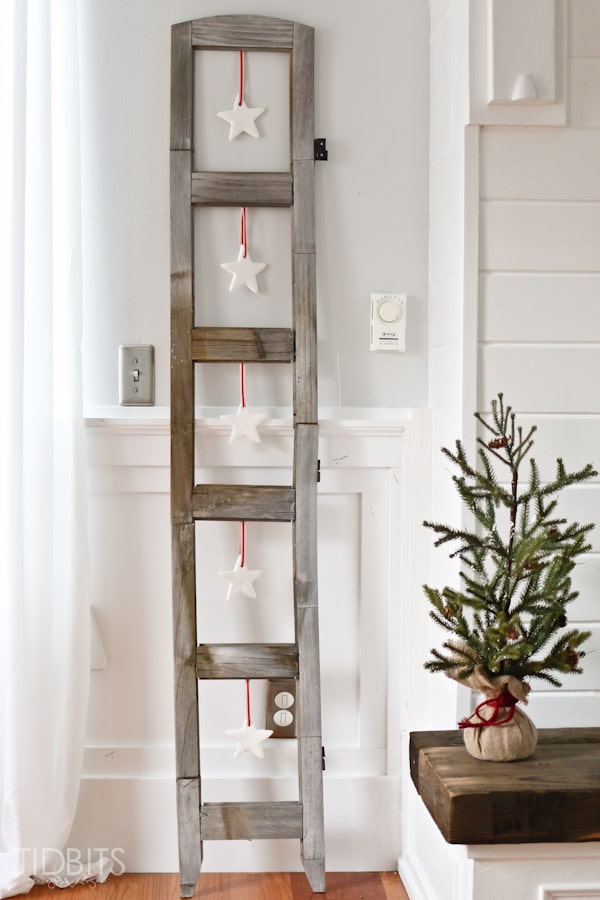 Photo: Credit
This bunch of DIY hanging clay stars look fairy and gives the living room space and additional warmth and coziness.
Moreover, making them could be the ideal DIY project to spend some quality family time.
6. Turn Your Mantel into a Festive Winter Wonderland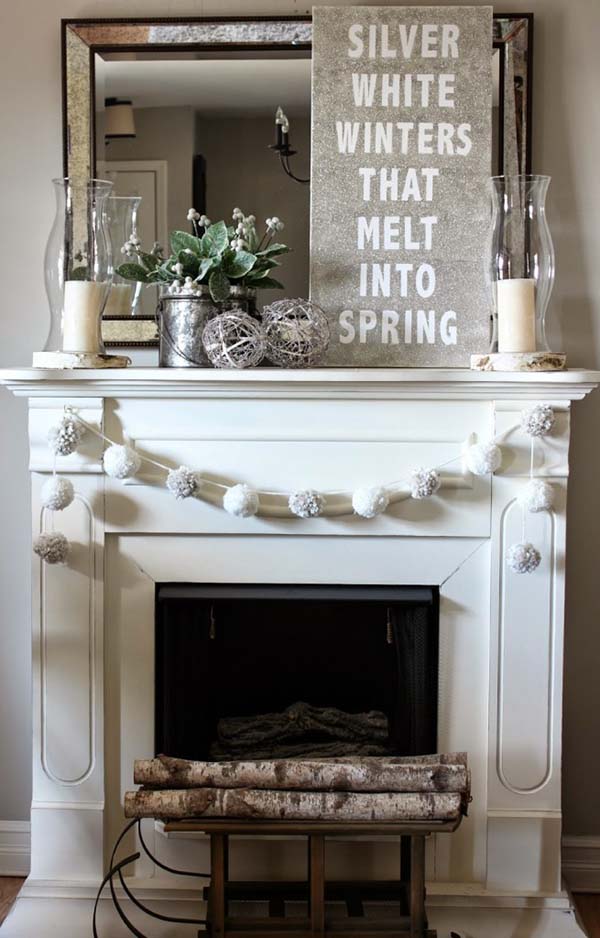 Photo: Credit
If you're fortunate enough to have a mantel at home, why don't you turn it into the focal point of the living room space?
A pair of candles, a garland of fluffy "snowballs", and some faux frosted greenery, and most of all, the lovable winter-welcoming sign turn this mantel into a festival of the snowy season.
7. Embellish Your Home with a DIY Snowy Pom-Pom Wreath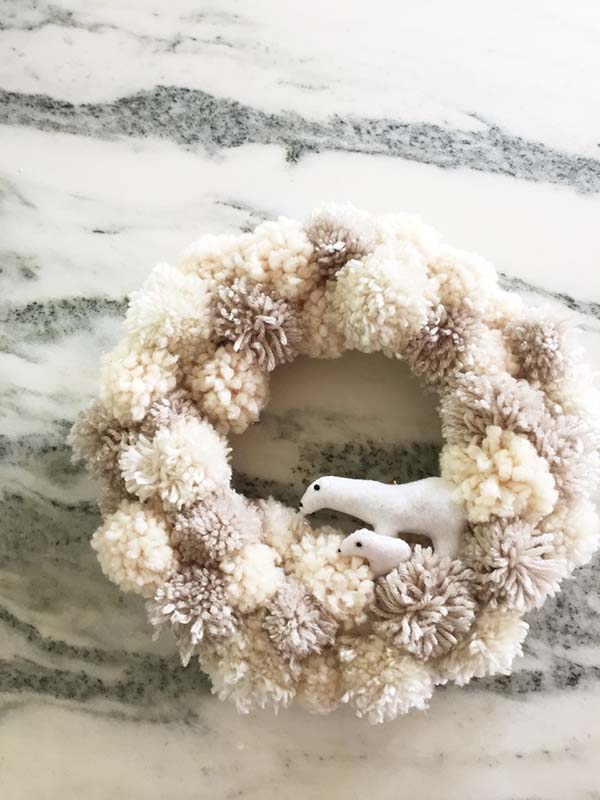 Photo: Credit
Looking for some fairy snow decorating ideas to celebrate the post-holiday winter?
This cheery DIY pom-pom wreath with a couple of polar bears might be exactly what you are searching for.
8. Bring Rustic Charm with a Wooden Ski Layout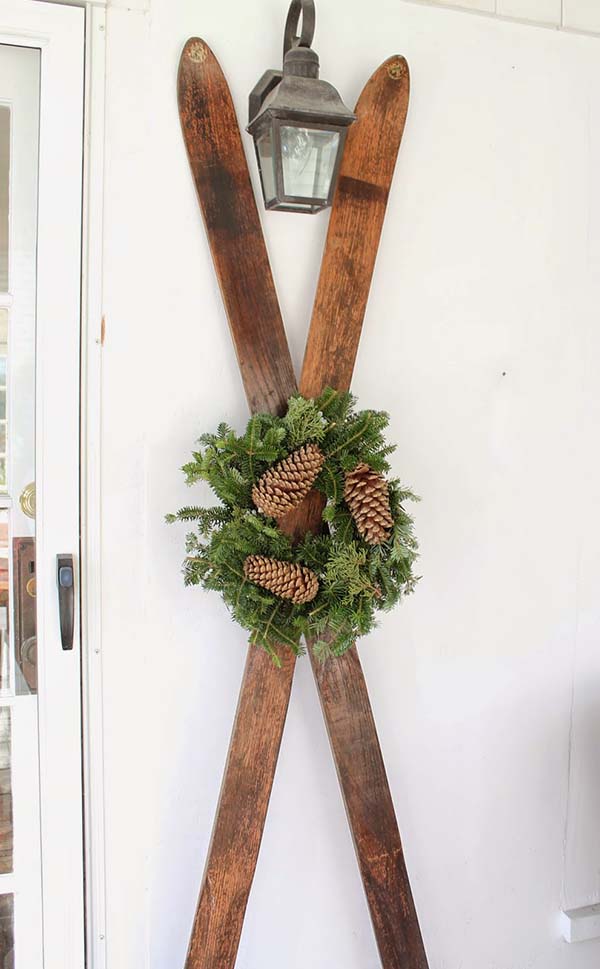 Photo: Credit
Hunt the local flea markets and thrift stores for a pair of wooden vintage skis, then remodel them as the perfect piece of DIY winter decor for the front door area.
Display them with some greenery for some added cheer and elegance.
9. Create a Festive Feel with Hanging Pines Porch Decor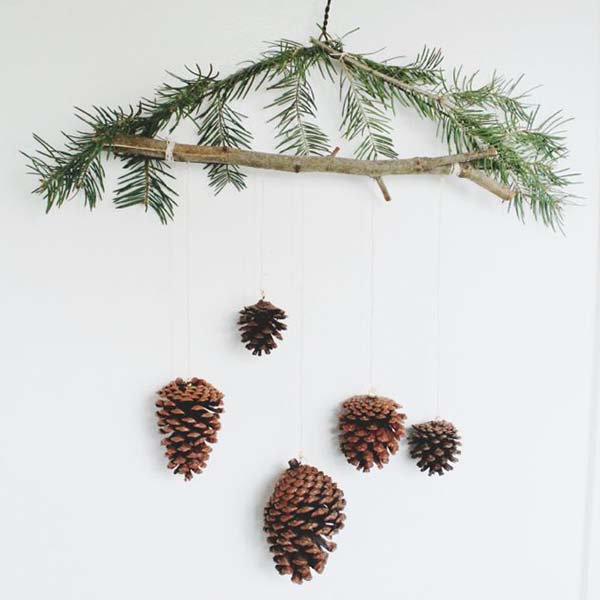 Photo: Credit
I have always prefered the earthy elements, such as pine cones, branches and red berries, when creating winter decorations.
This simple decor in the picture above is very charming and inviting. Plus, it is quick and easy to make.
10. Make a Bold Statement with a Winter Wonderland Chandelier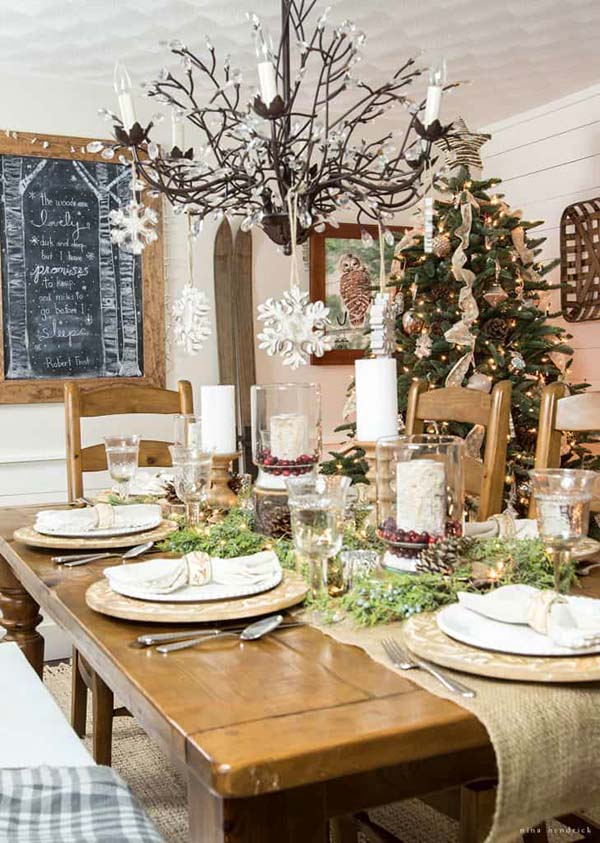 Photo: Credit
Make a snowy, fairy scene to enjoy indoors by quickly dressing up the boring chandelier in the dining room with a bunch of snowflake ornaments that fit the rest of your winter home decor.
11. Craft Elegant Snowflakes with Wood Blocks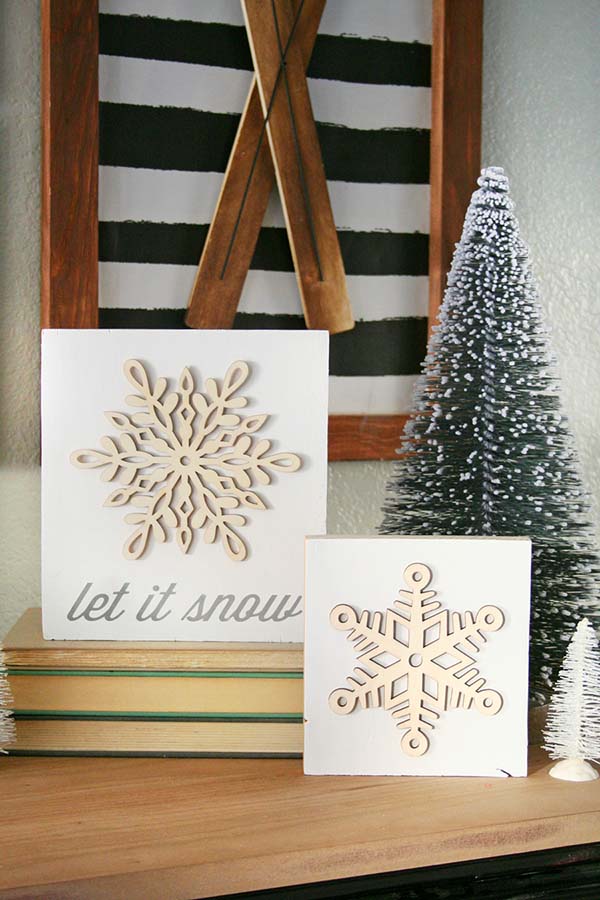 Photo: Credit
The DIY snowflake winter decor, made out of wood blocks, is not just chic and cheerful but it is also very easy to make. You'll need less than 30 minutes to makes it!
Though plain in design, the result is surely razzle-dazzle.
12. Decorate Your Stairs with Dried Citrus Slices Garland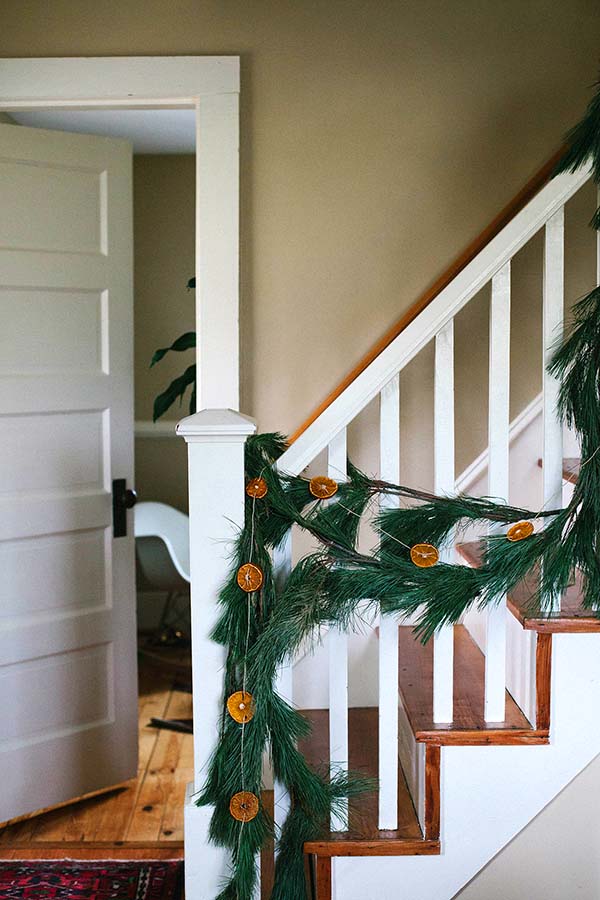 Photo: Credit
Layering the staircase with a dried citrus slice garland, or strings of popcorn and red berries is a winter decorating idea I love since I was a little kid.
It gives the stairs a whimsical, natural look, doesn't it?
13. Enchant Winter Nights with DIY Snowy Luminaries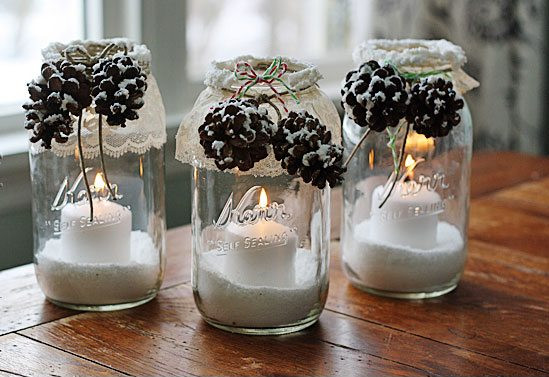 Photo: Credit
All you need to re-create this lovely trio of DIY snowy luminaries are some snow texture paint, a bag of pinecones (collected in the park), three Mason jars (the size is of your choice), and twine.
14. Bring Farmhouse Charm with Lit Birch Logs and Ferns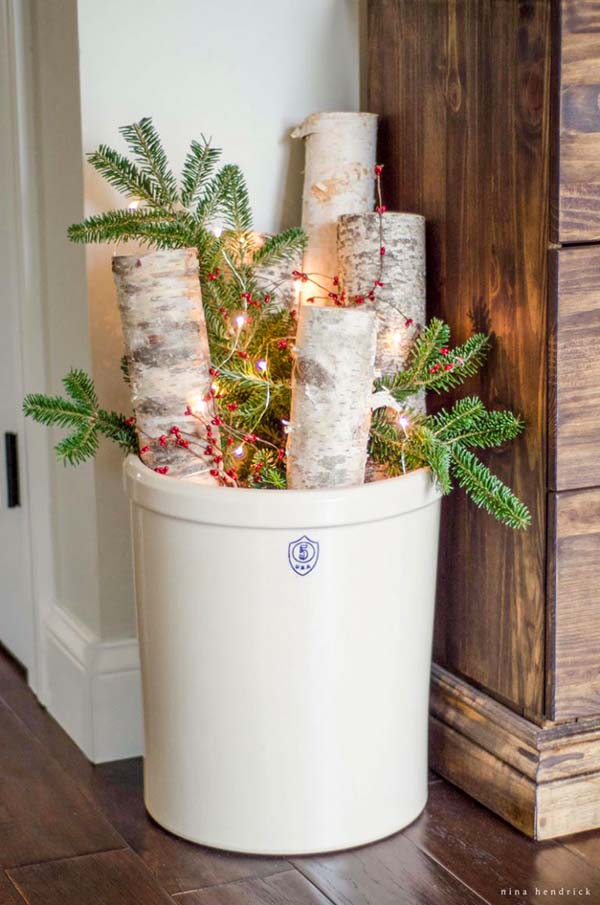 Photo: Credit
This array of different size bitch logs and post-Christmas decoration would surely look cheery in the entrance hall.
Hint: Add a string of Christmas lights for extra glow.
15. Add Chic Wooden Crates to Your Home Decor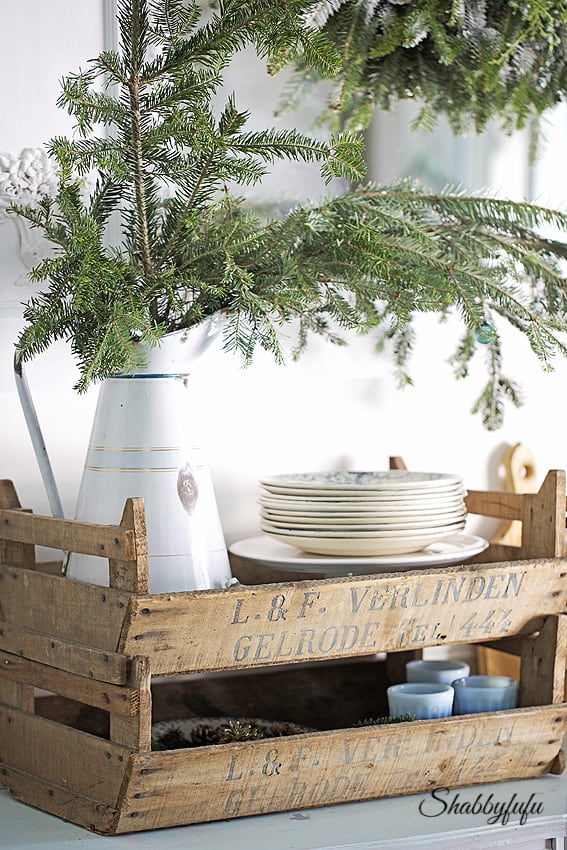 Photo: Credit
Here is a thought – why don't you display the silverware and dishware in one of these stacked, rustically chic crates for an exquisite touch? Classy, eh?
16. Cozy up Your Home with DIY Birch Candlestick Holders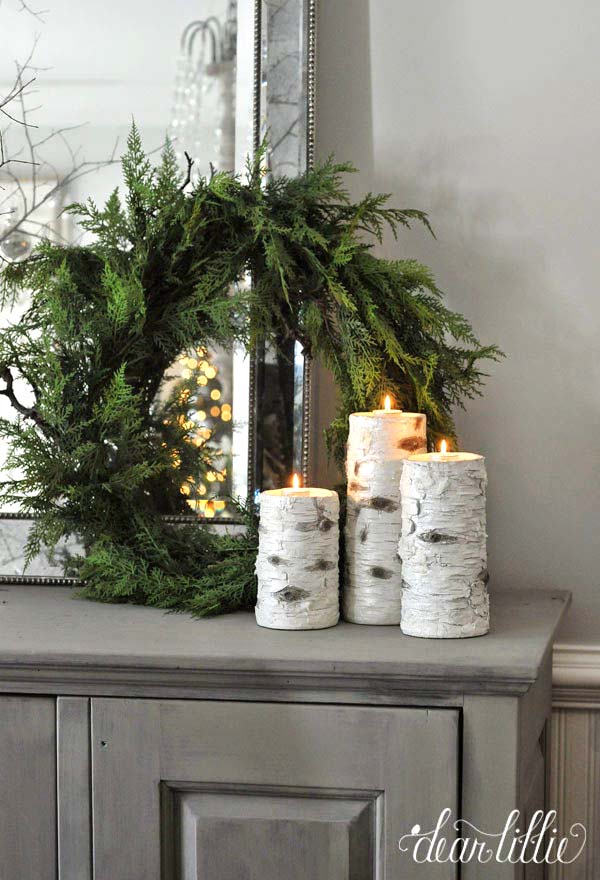 The birches keep the frosting feel of the winter season.
In this line of thinking, this cluster of DIY birch candlestick holders will make the entrance hall more welcoming and cozy.
So, did you choose the winter decorations that would fit best your home and personal preferences? Have you already tried any of the DIY projects in my list of 16 fantastic DIY winter decorations?
Good luck with the crafting! 🙂