There's no question about it — home renovation projects can be expensive.
When you want to make your home look more expensive, but your budget isn't quite up to the task, it's time to turn to the tricks used by interior designers.
The lavish design doesn't have to break the bank; with these clever strategies, you can elevate any space on the cheap.
1. Freshen It up With Flowers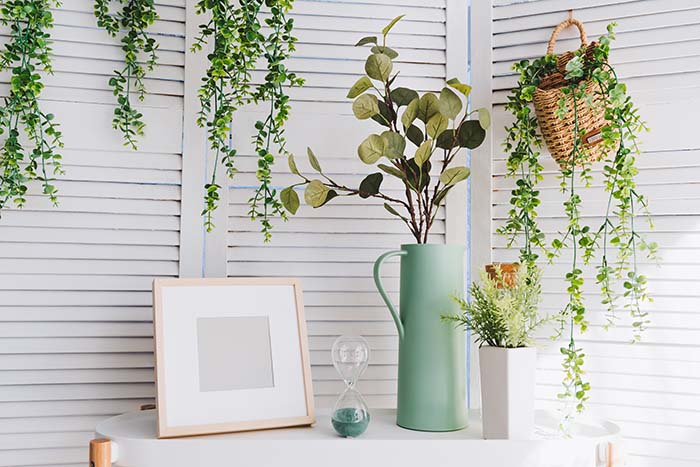 There's nothing like fresh flowers to bring life and color to your home.
Don't bother with crazy-expensive bouquets from a high-end florist — grab an affordable bunch from the store. The trick?
Buy a bouquet with many different types of flowers and filler stems.
If it's in your budget, grab two. Then, mix and match them to create smaller arrangements.
Place them in high-activity, high-visibility spaces like the living room and kitchen.
Your home will look like it's been visited by an expensive florist, at a fraction of the cost.
Related: 25 Easy To Grow Houseplants ( With Photos )
2. Throw Down Some Pillows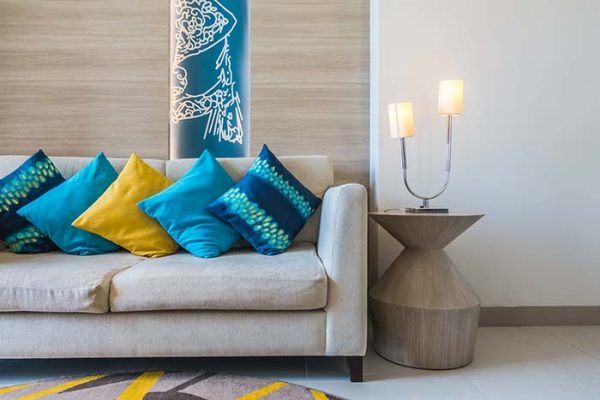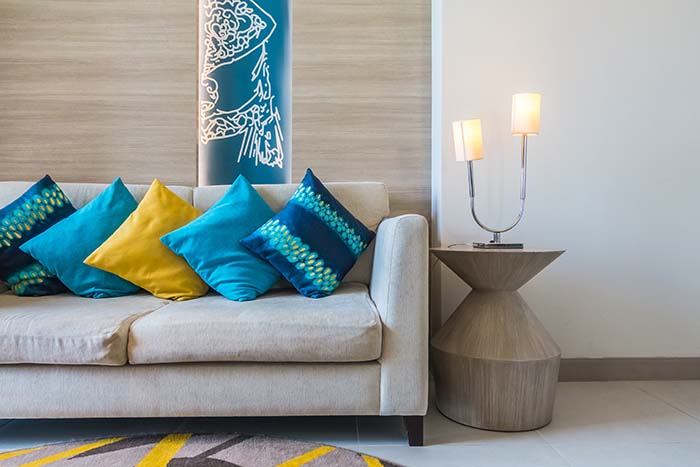 Interior decorators know that when it comes to luxurious style, it's all about layers.
That's where pillows come in — they instantly add depth to any piece of furniture. The trick?
Use pillows in different materials, colors, and textures on a single sofa, chair, or bed.
The softness of the stuffing adds a sumptuous look, and the blend of tones creates visual interest.
Choose soft, neutral tones for a sophisticated vibe, or go with bright jewel tones for a rich, sensual feeling.
When it comes to texture, you can't go wrong with embroidery, beading, and irresistible fabrics such as velvet.

3. Add Optical Illusion for the Eye With Curtains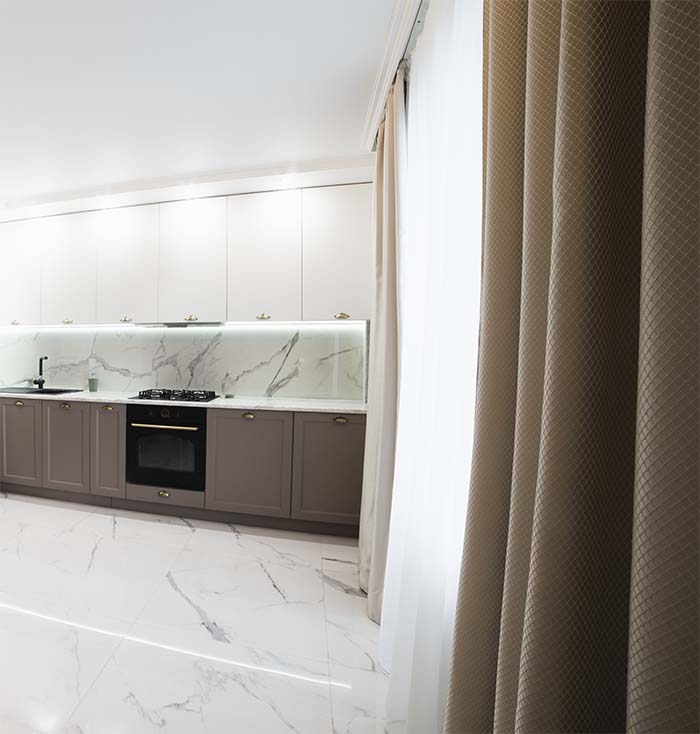 Grand, vaulted ceilings and enormous windows are hallmarks of expensive design.
When you're on a budget, curtains are a cheap way to create the illusion of these architectural features.
The key is to choose drapes that extend from the ceiling to the floor.
They'll give the impression of height, so your room feels more spacious. For an extra pop of luxury, add a few inches of length so the curtains can pool dramatically on the floor.
In smaller rooms, stick to lighter curtain colors; they maintain a brighter, more open feeling.

4. Declutter, Declutter, Declutter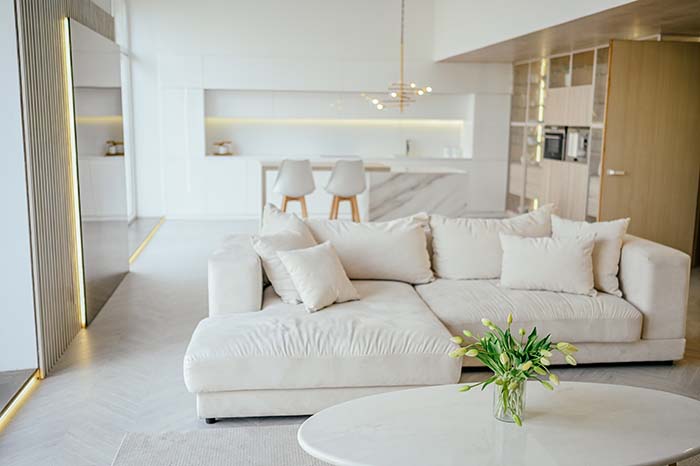 If you step into a high-end store, you'll notice that the layout and decor are clean and sparse.
That's because clutter is the enemy of luxury — too many items makes a space feel crowded and low-rent.
Decluttering is an easy way to make your home feel more expensive without spending a dime.
Get rid of any decorative items that you don't absolutely love, get smaller items out of sight, and marvel at how different and chic your home looks.
5. Add a Fresh Coat of Paint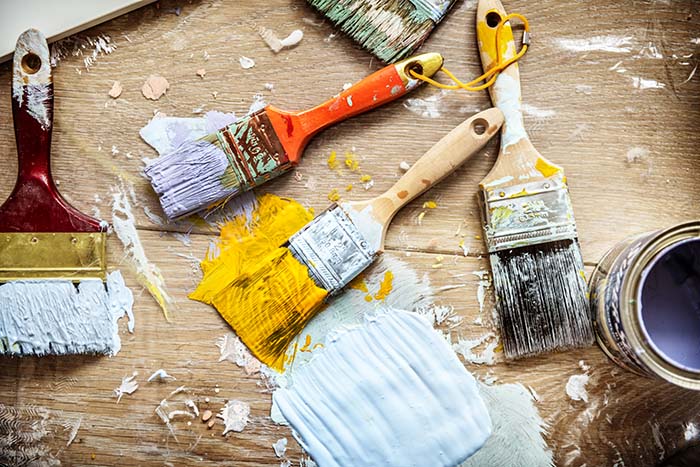 Do you have the freedom to paint your walls?
A brand new coat of paint can do wonders. Even if you stick to the same color, the fresh paint covers small stains and imperfections, leaving your home looking rejuvenated and updated.
You can't go wrong with white; it makes all of your furniture and art pop.
A fun accent wall can also elevate a space. Just be sure to stick to chic colors that aren't overly harsh to keep things looking elegant.
6. Entryway Makeover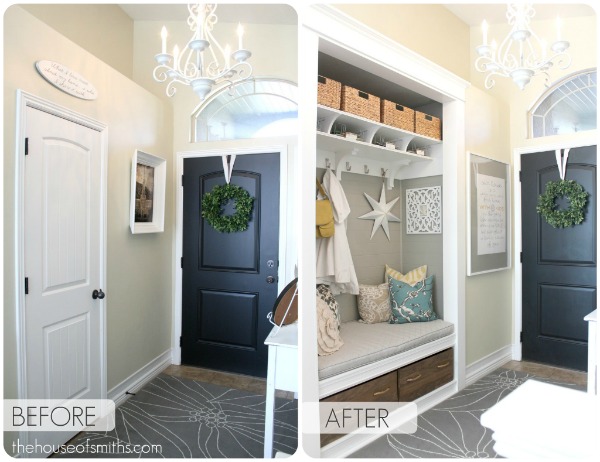 The entryway of your home is one of the most important spots in the house.
It sets the tone for the entire space and creates a first impression for guests.
If your entry is boring and bland, a piece of art or an accent table can spice things up. Do you have a bench or a seat?
Add a few colorful pillows to tie in the tones of the door, walls, and fixtures.
If it's too crowded, declutter and organize until it feels clean and calm. When the budget allows, an elegant built-in organization system is an easy way to add value.
7. Style Each Area Individually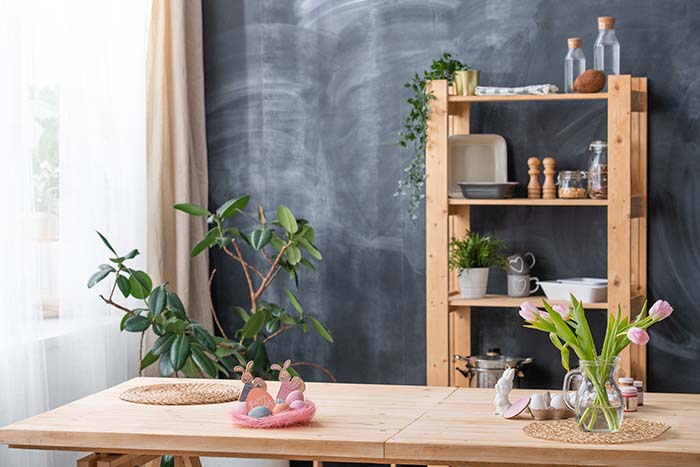 Throughout your home, there are many small areas just begging to be styled.
Hallway tables, dining tables, office shelves, and fireplace mantles are perfect places to start.
To style each one, collect a small group of accessories, works of art, plants or treasured items.
Then, position them in an appealing way, using the surface as a guide.
If your arrangement looks unnatural, try adding a tray, decorative dish, or an antique box underneath to anchor each piece.
8. Add an Accent Rug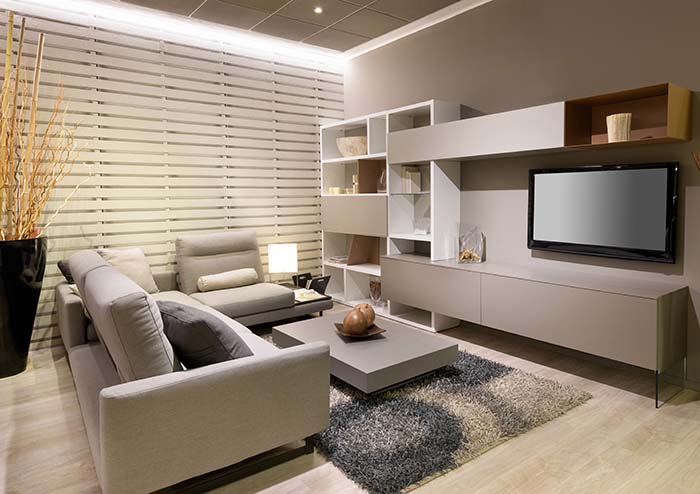 If you're looking for a way to bring texture, softness, and color to a room with plain walls and little to no architectural detailing, an accent rug is an affordable option.
A brightly colored rug in a trendy pattern makes your space feel lively and intentional — for the biggest impact, choose a design that features some of the other colors in your space.
In a living room, set a larger accent rug under a furniture grouping to define the space and tie each piece together.

9. Update Your Lamp Shades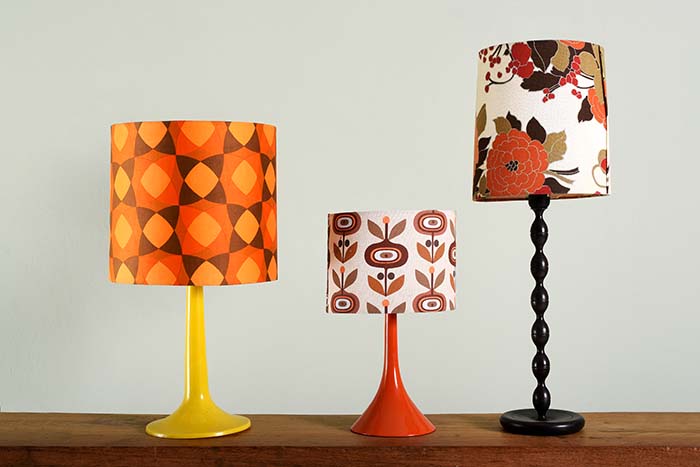 There's nothing expensive about dated or worn lampshades; in fact, they can make your home look like a thrift store.
Fortunately, shades are a breeze to update. Cover them in paper or paint them for a super low-cost option, or simply replace them with new models.
White is always a good choice, but you can pick any pale shade or fun print that complements your color palette.
If possible, stick to clean, simple drum or rectangular shapes for a contemporary vibe. Avoid pleats, gathers, and fringe; they all tend to look outdated.

10. Buy Matching Sets for All Your Essentials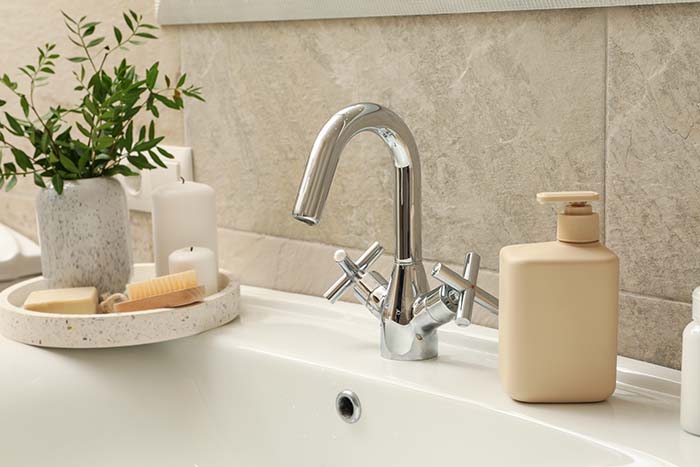 Take a look in your bathroom — does your toothbrush holder match the soap dispenser, or are you making do with mismatched items?
If so, matching sets are a great way to make the room feel more expensive without spending much.
Low-priced stores offer plenty of cheap options; when in doubt, aim for simple, solid-colored pieces in matte finishes.
The same principle applies to the containers on your kitchen counter or bedroom vanity.

11. Invest in Window Treatment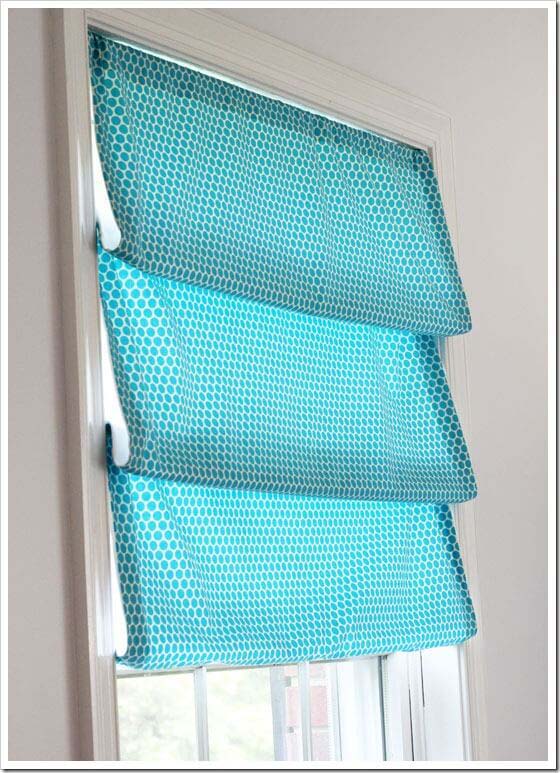 Ready to spend a bit more on your home upgrade?
Beautiful window treatments are the way to go. They soften the sharp edges of a room and hide plain casements; the room feels more luxe and welcoming right away.
Window treatments don't have to break the bank. Again, stick to matte material — cheap fabrics tend to have a telling shine.
If you have an eye for color and print, curtains are a great way to enliven your space.
If not, stick to colors in the same family as your wall coverings for a chic monochromatic effect. Cordless blinds and shades are another streamlined, elegant option.
via In My Own Style