When you're trying to save money or reduce household waste, your existing belongings are a great place to start.
By cleaning up old pieces, you can give them new life — and avoid an expensive trip to the store at the same time.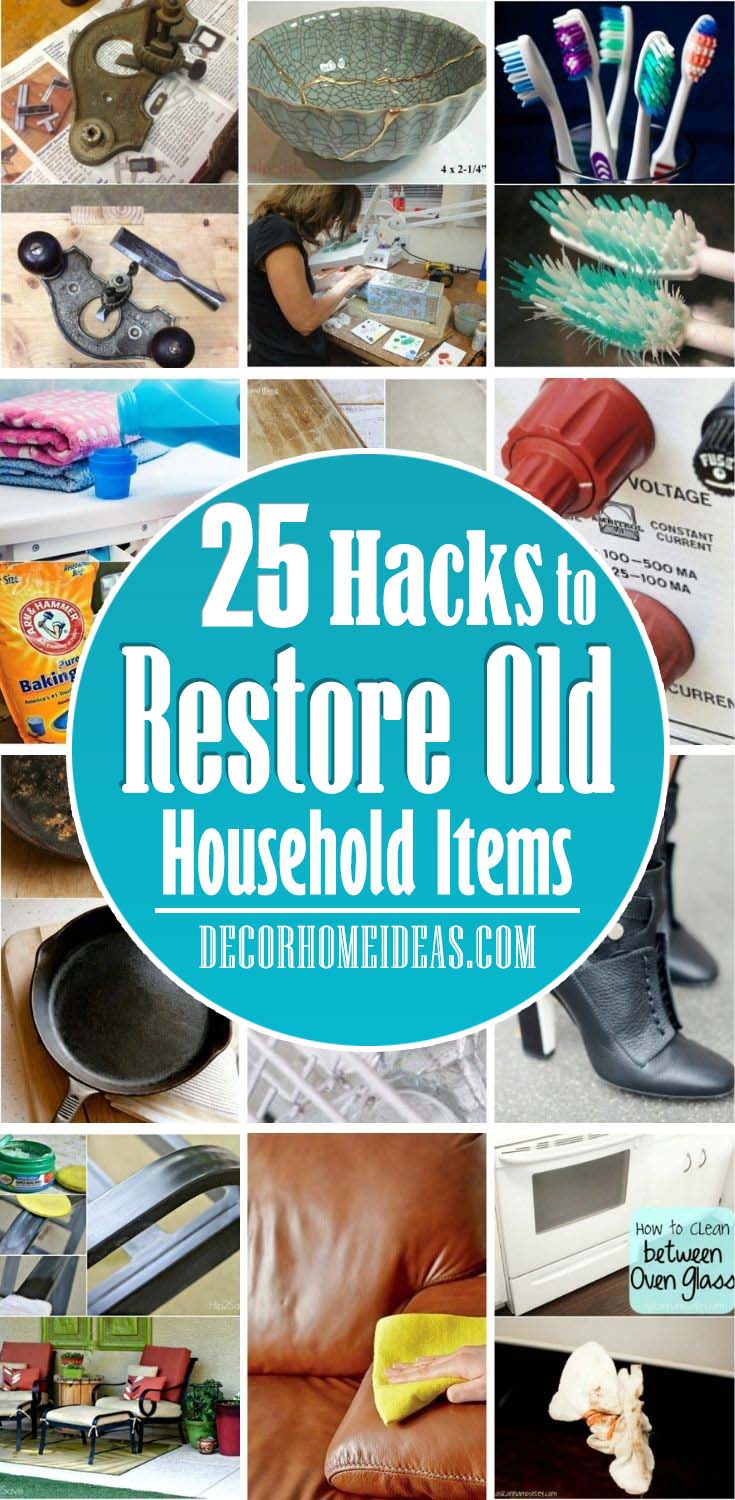 From outdoor furniture to antiques, these clever hacks help you get the most from everything you own.
1. Revive Old Aluminum Chairs with Automobile Wax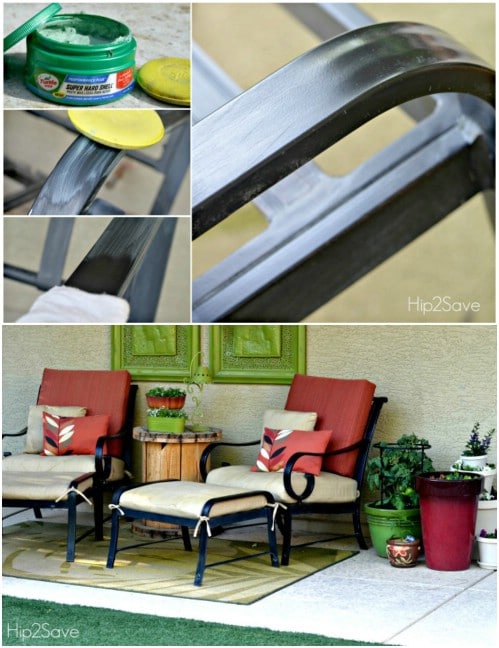 Do you have a few old, corroded aluminum chairs sitting outside your house?
Make them look new again using a tub of automobile wax.
With a little bit of scrubbing, you can remove the buildup and bring the surface back to its original shine and color.
Instructions: Hip 2 Save
2. Clean Vintage Jewelry with Silver Polish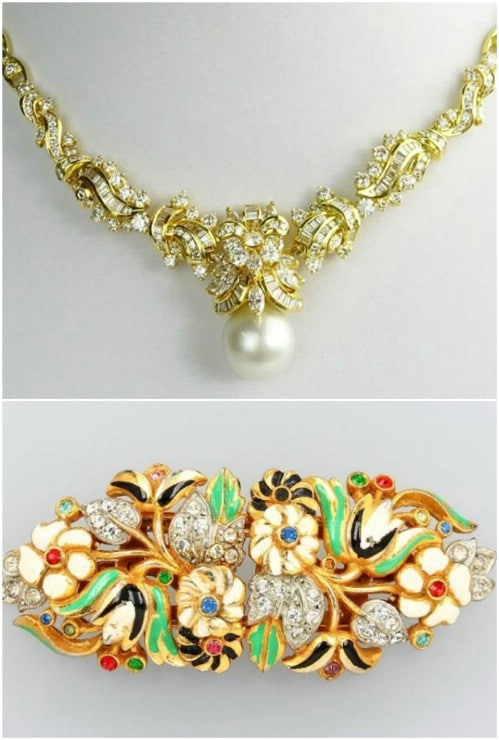 Vintage jewelry is the perfect way to stand out at a special event — no one else will have anything like it.
To help your antique accessories look their best, try cleaning them with silver polish or a soft cloth.
Make sure not to immerse jewelry in water; it can damage the delicate foiling.
Instructions: Invaluable
3. Rejuvenate Baby Clothes with OxiClean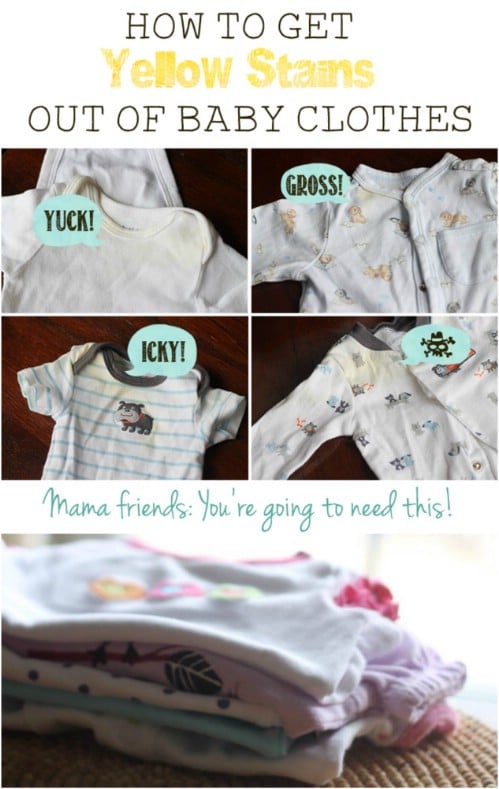 Babies grow quickly, which means that their clothes don't usually wear out — instead, they get stained.
If you want to reuse your child's clothes, there's an easy way to remove yellow stains: OxiClean.
This simple product brightens onesies and other tiny items of clothing, so they look fresh, new, and ready for your new baby.
Instructions: Thriving Home Blog
4. Restore Towels' Fluffy Texture with Vinegar and Baking Soda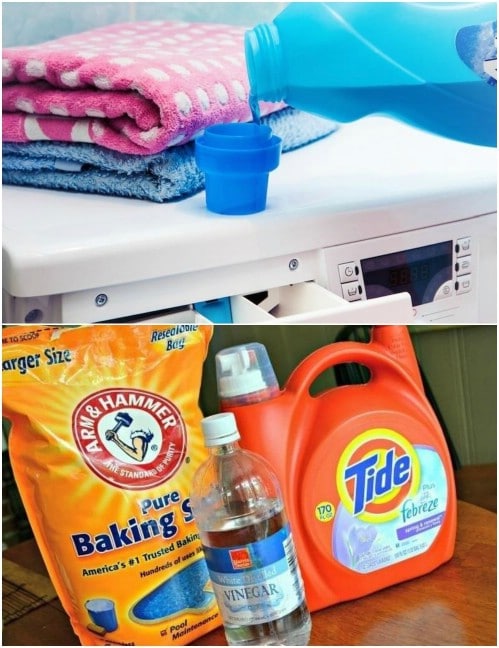 Did you know that residue from laundry detergent can build up on your towels over time?
To restore the original fluffy texture, run your towels through a cycle using white vinegar and baking soda.
It'll remove the residue, and your towels will feel like new.
Instructions: Macgyversims
5. Renew Porcelain Bowls with Stain Remover and Low-Heat Oven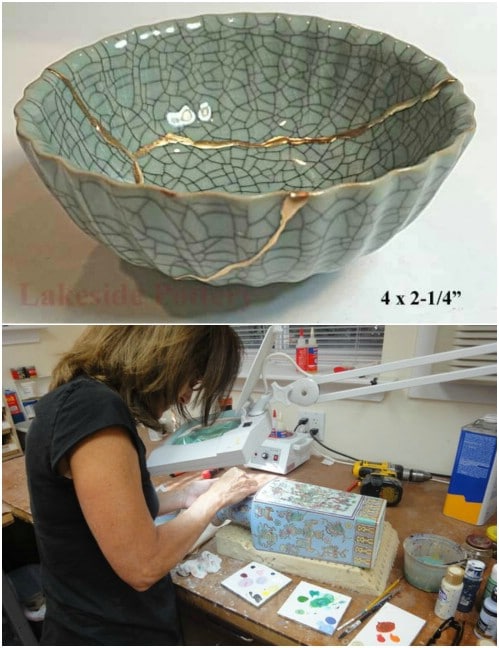 China and porcelain are beautiful, but they're prone to stains and tiny craze lines.
To refresh your dishes, try soaking them in a laundry stain remover such as Oxi Magic.
A combination of a hydrogen peroxide solution — make sure to keep it at the correct dilution — and a low-temperature oven can work wonders for craze lines.
Instructions: Instructables
6. Revive Stained Plastic Cutting Boards with Lemon and Sunlight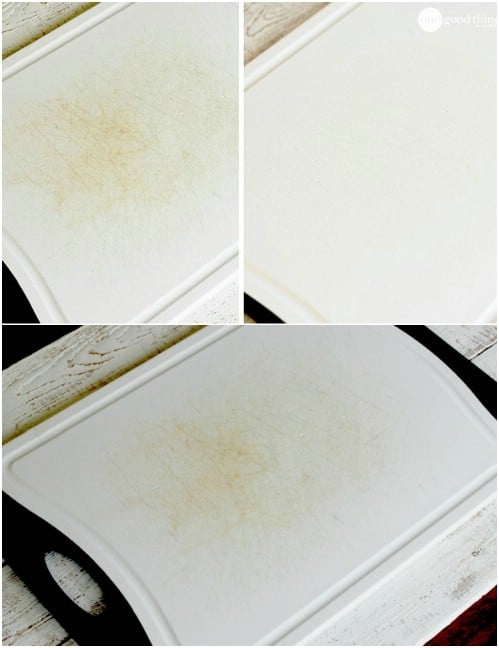 Plastic cutting boards are convenient and durable, but they're also prone to staining.
This creative solution uses something you probably have on hand: fresh lemon.
Follow the simple steps, add sunlight, and your cutting boards will be back to their original color in no time.
Instructions: One Good Thing
7. Restore Your Copper Pots to their Natural Gleaming Finish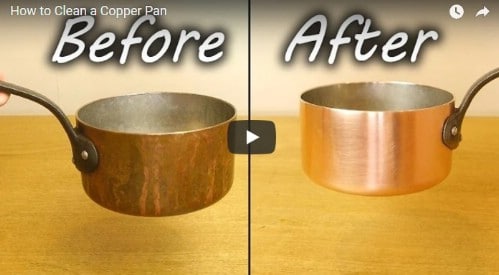 Are you dealing with tarnished and dark copper pots?
Chances are, you already have everything you need to remove the buildup and bring your gorgeous copper cookware back to its original gleaming finish.
We love that it's all-natural — no chemicals or cleaners required.
Instructions: Dave Hax
8. Clean Your Car's Headlights Using Toothpaste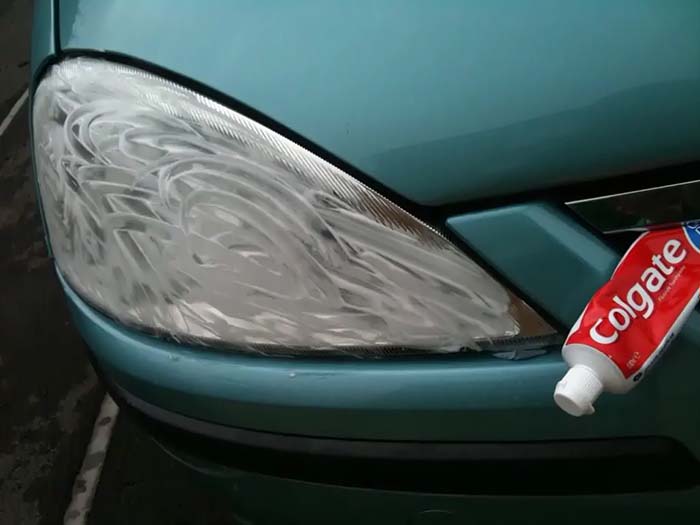 As you drive your car, it's normal for dirt, debris, and bugs to cloud up the surface of your headlights.
If you're noticing that the lights are a bit dimmer than usual, try this creative method. All you need is toothpaste, and your car will be back to full strength.
Instructions: Autoanything
9. Refresh Your Leather Furniture with Vinegar and Water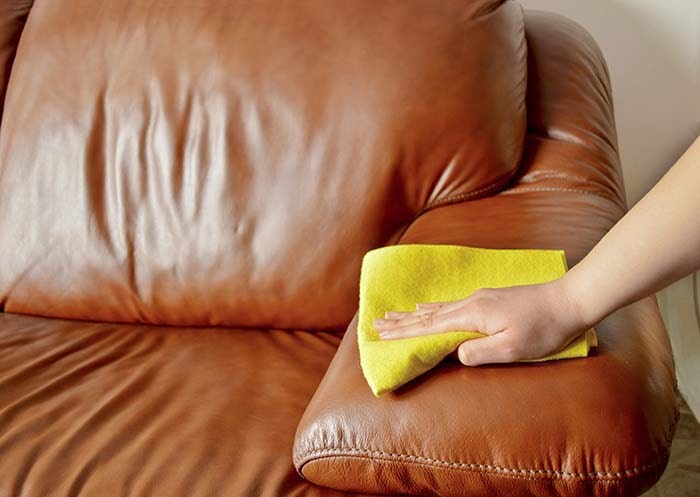 Leather furniture brings richness and elegance to your home decor. In fact, if you maintain the upholstery, it can last for years.
This unique cleaning solution uses vinegar and water to disinfect and refresh the fabric; you can even use it on vinyl or faux leather.
Instructions: Hunker
10. Remove Film from Glassware with Vinegar and Baking Soda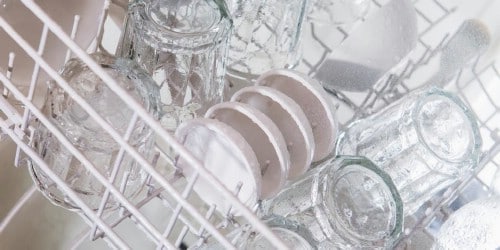 Have you ever noticed a thin layer of film on your drinking glasses? Do you scrub and scrub, to no avail?
The problem probably lies in your water. This ingenious and affordable solution uses vinegar, baking soda, and a soft cloth.
With a bit of work, you can remove the cloudy film and create clean glassware you're proud to give to guests.
Instructions: Good Housekeeping
11. Restore Mirrors Inexpensively with DIY Cleaning Solutions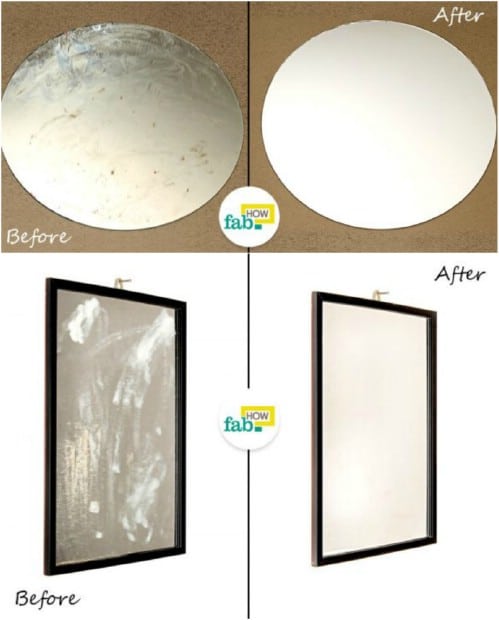 Mirrors are another type of glass that tends to get cloudy over time.
Don't waste your money on a brand new mirror — this DIY restoration project costs just a few dollars.
If you have rubbing alcohol or vinegar on hand, you can even do it for free.
Instructions: Fab How
12. Revive Discolored Grout with Baking Soda and Bleach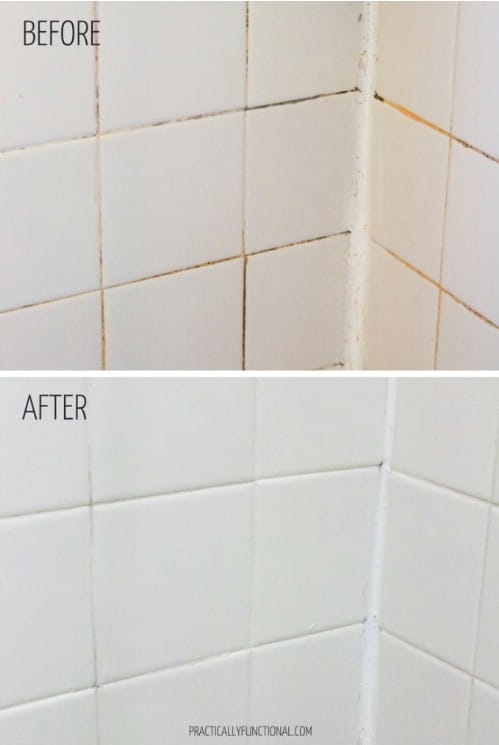 The grout between your tiles is a magnet for dirt and grime, especially in damp environments like the shower.
With this mixture of baking soda and bleach, you can restore dark, stained grout to its fresh, white color.
Just be sure to wear old clothes, since this method can stain fabric.
Instructions: Practically Functional
13. Restore Old-World Charm with Brass Hardware Cleaning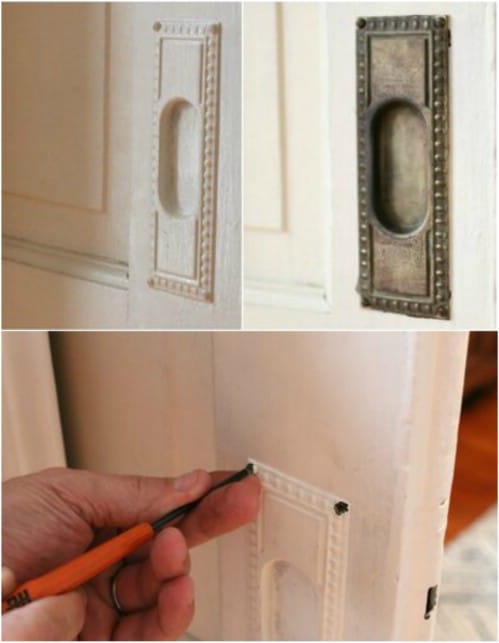 Brass hardware gives your home or your furniture a gorgeous Old World charm — but only if it's clean.
Remove paint and restore the brass using this creative slow-cooker method. It takes a bit of time and elbow grease, but the results are well worth the effort.
Instructions: eHow
14. Clean Leather Boots with Petroleum Jelly and Hair Conditioner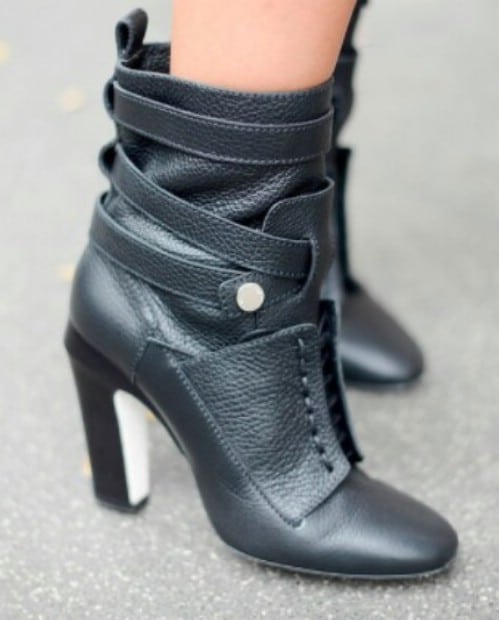 Do you have a pair of leather boots that are starting to show their age?
You won't believe what this author suggests to create the original supple feeling and luster: petroleum jelly and hair conditioner.
The cheap products are just fine, so you don't even have to use your expensive hair supplies.
Instructions: Glamour
15. Clean Your Leather Handbag with a Bubble Bath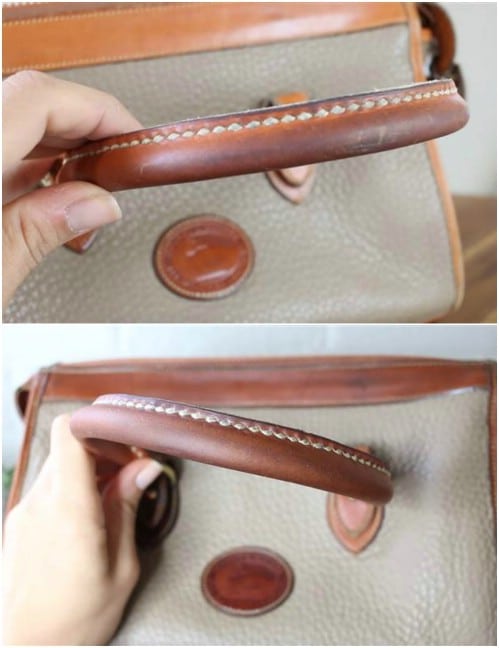 Leather handbags are another item that tends to take on a dull, worn look over time.
When you have a gorgeous leather bag hiding at the back of your closet, make it look new again by giving it a bubble bath.
A coating of leather conditioner completes the process.
Instructions: Today
16. Refresh Discolored Cookie Sheets with this Cleaning Hack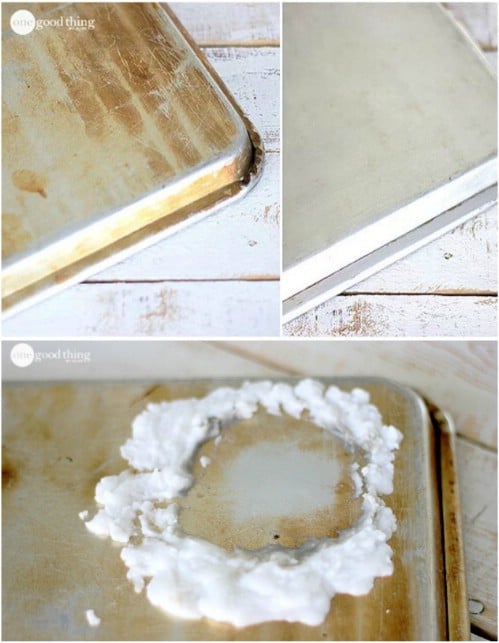 Cookie sheets are one of those items that tend to discolor quickly, especially if you love to bake.
If you cringe every time you pull out a brown, unsightly sheet, this is a genius cleaning hack.
The best part? You don't even need to scrub. Just apply the mixture and let time do the trick.
Instructions: One Good Thing
17. An Eco-Friendly Alternative to Chemical Furniture Cleaners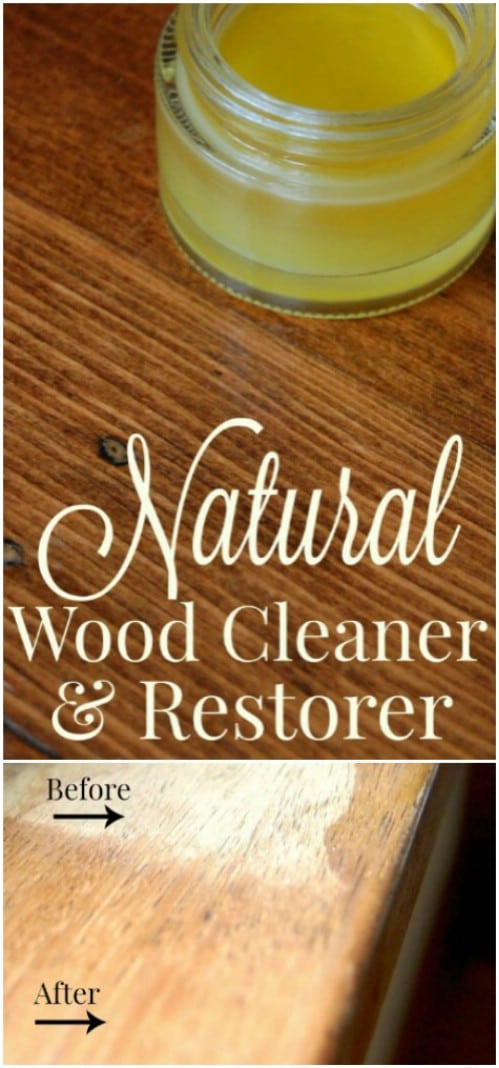 Wood cleaners can work magic on furniture, but what happens if you don't like to use chemicals at home?
This natural mixture is a great alternative. It only uses a few ingredients, and you probably have most of them in your cupboards already.
Instructions: Pistachio Project
18. Give Old Plastic Knobs a Facelift with an Easy DIY Upgrade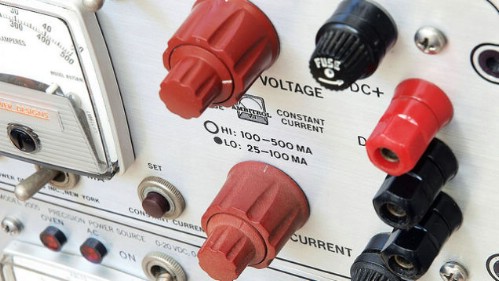 Did you know that you can improve the look of your old plastic knobs?
Chances are, they don't get a lot of attention — but we guarantee that you'll notice the difference.
This unusual DIY project uses antibacterial ointment to get your plastic pieces up to snuff.
Instructions: Lifehacker
19. Restore Your Toothbrush Bristles Easily with Boiled Water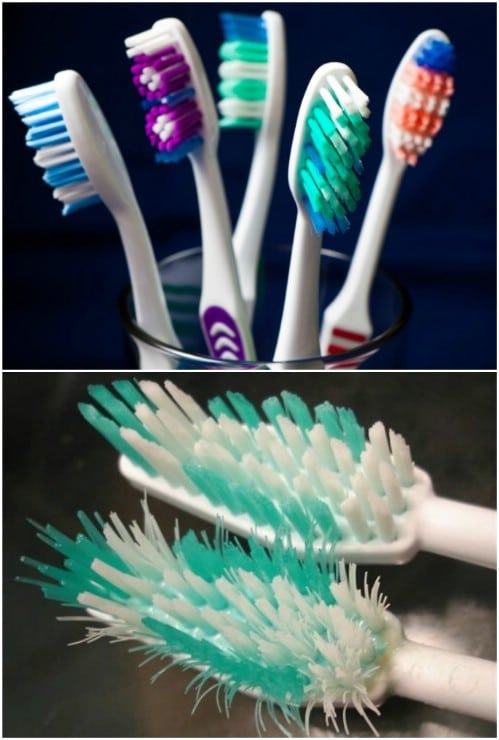 This restoration project is so simple and so impressive that you'll want to try it right away.
Using boiled water, you can return your toothbrush's frayed bristles back to their original straight positions. It's fast, easy, and fun.
Instructions: Scoop Whoop
20. Clean Your Oven Door with a Glass-Cleaner Wipe and Hanger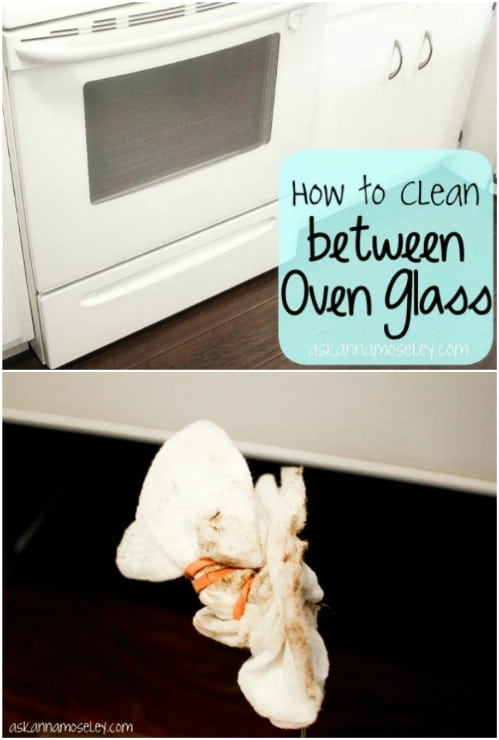 Take a look at your oven door — does it look grimy even after regular cleaning?
That's because grease can build up between the layers of glass.
This method shows you how to clean out the stains using a hanger and a glass-cleaner wipe.
Instructions: Ask Anna Moseley
21. Restore a Rusty Cast Iron Skillet: An Easy Step-By-Step Guide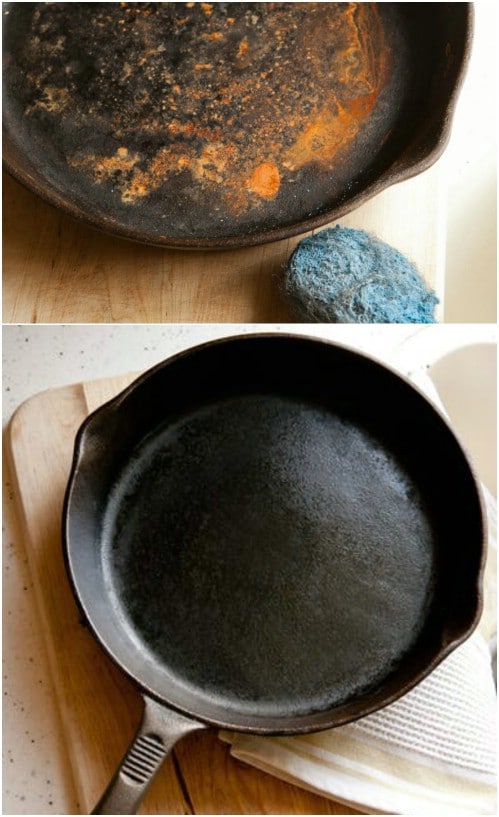 Do you have a rusty cast iron skillet hanging around your kitchen?
Don't throw it out; with this method, you can remove the rust and get the pan into cooking condition.
You'll even learn how to season the pan and clean it safely.
Instructions: The Kitchn
22. Eliminate Rust and Grime from Your Tools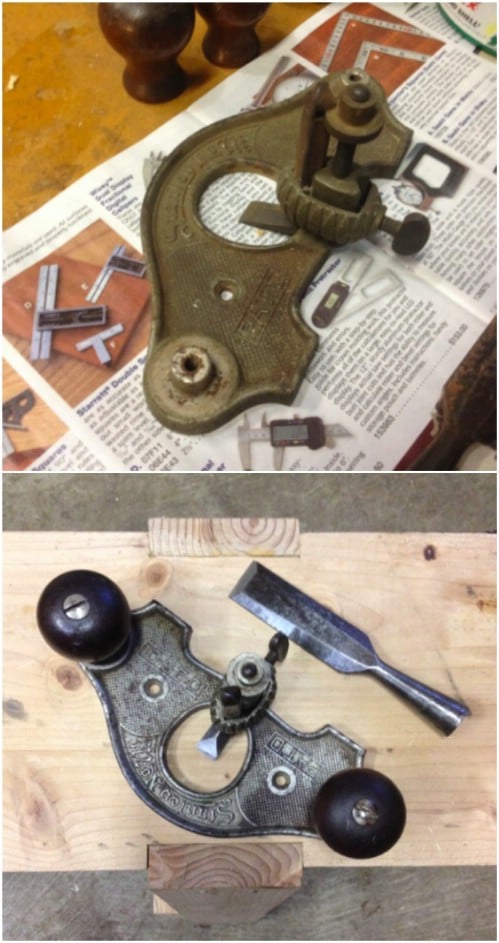 Tools often sit in damp, cold garages and sheds, which inevitably leads to rust.
If that sounds familiar, this method helps you remove rust and grime — before you know it, your tools will be shiny and ready to use.
Instructions: Craftsy
23. Clean Sneakers with Baking Soda and Hydrogen Peroxide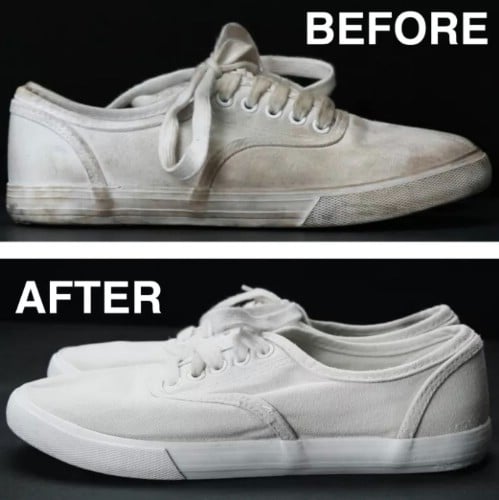 White sneakers never go out of style, but they do tend to show dirt and stains.
If you have a dirty pair of white sneakers that still have plenty of wear in the soles, don't give them up.
All it takes is baking soda, hydrogen peroxide, and a bit of time in the sunshine. The results are so impressive that your friends will think you bought a new pair.
Instructions: Buzzfeed
24. Revive Your Wooden Spoons with Sandpaper and Kitchen Oil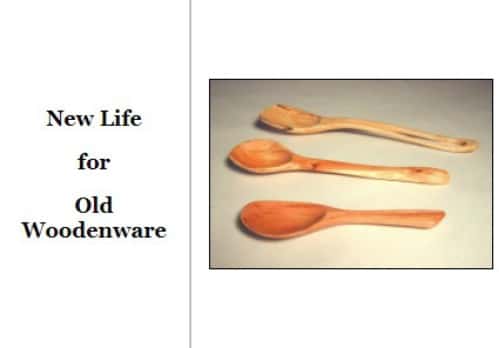 Wooden spoons are an indispensable part of a chef's kitchen.
If your spoons are showing their age, either with stains, peeling wood, or food buildup, it's time to clean them.
All you need is sandpaper, a bit of kitchen oil, and a few days for curing. This is a great way to bring life to an antique or a family heirloom.
Instructions: Manytracks