As the heart of the home, your living room should be stylish and inviting. With the industry's home design trends constantly evolving, it can take time to keep up.
If you want an updated look that'll have you feeling right at home and trendy at the same time, several critical pieces of furniture and decor should always be front and center in a modern-day living room.
From flashy wall art to plush seating arrangements, these seven living room trends add luxe touches of style to your favorite space.
1. Neutral Color Schemes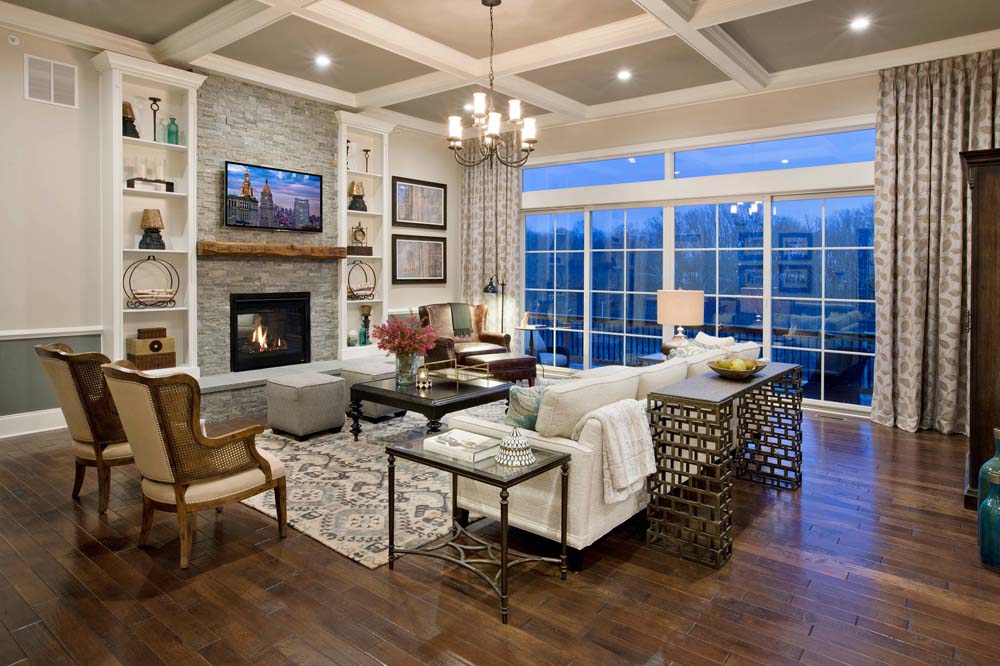 via Mary Cook
A neutral color scheme is essential for creating a timeless look in your living room while providing an opportunity to accessorize with bolder colors.
Neutral colors like creams, beiges, grays, and tans provide the perfect backdrop for accents of color such as muted blues, greens, and coppers. These color schemes are ideal for achieving a warm yet sophisticated ambiance that lends itself to creating a relaxing space in your home.
Furthermore, neutral tones allow natural light to bounce around the room, creating an illusion of spaciousness – particularly if you layer textures into the design of your living space.
So whether you're starting from scratch or simply looking to switch up the look of your living room, a neutral color scheme may be just what you need to make your home feel inviting and cozy year-round.
2. Comfy Seating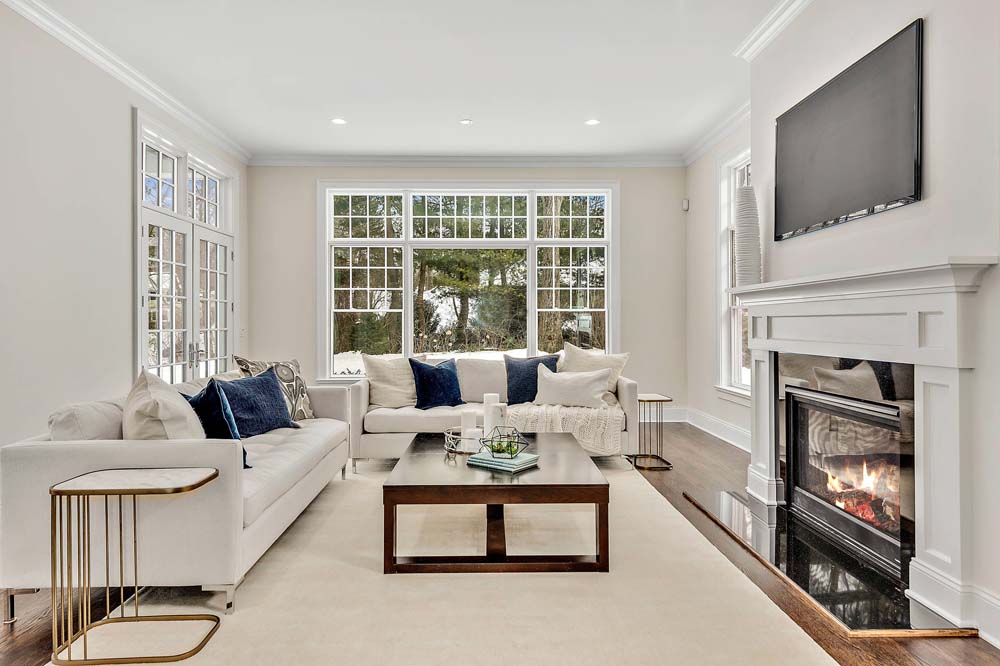 Comfy seating has quickly become all the rage when decorating living rooms, and for a good reason. Not only are comfortable pieces able to create a relaxed atmosphere for entertaining guests, but they can also be an inviting backdrop for family movie nights or lazy weekend afternoons.
With cushioned armchairs and ultra-soft sofas, homeowners now have more options when designing their dream space.
Adding deeper hues in upholstery is a great way to add color to a room that still provides comfort and creates an inviting look.
The trend of featuring comfy sofas and chairs in the living room showcases how contemporary design elements blend perfectly with classic aesthetics.
3. Statement Lighting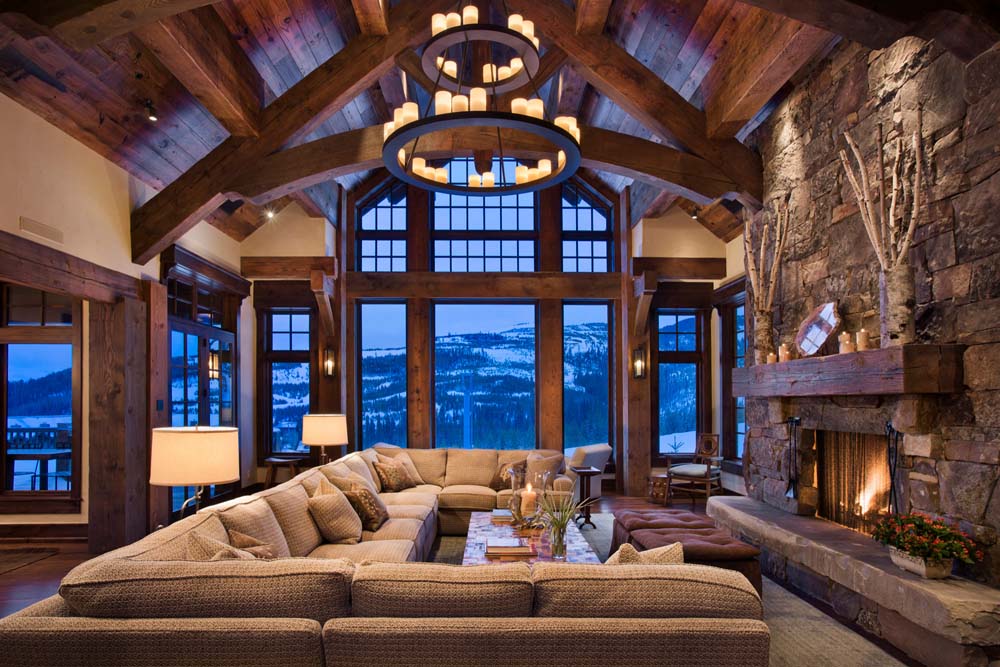 Statement lighting is an increasingly popular trend in living rooms, transforming a dull space into something extraordinary. Incorporating stylish light fixtures such as pendant lights adds that special touch of luxury and elegance to your home.
They will create a more significant feeling of space and add beautiful decorative touches. 
Through bright ambiance lighting, one can guide people's eyes to the areas you would like them to be drawn towards to form a concept across an entire room.
Statement lighting allows you to embrace your style and create the perfect combination between form and function in any living room.
4. Accent Wall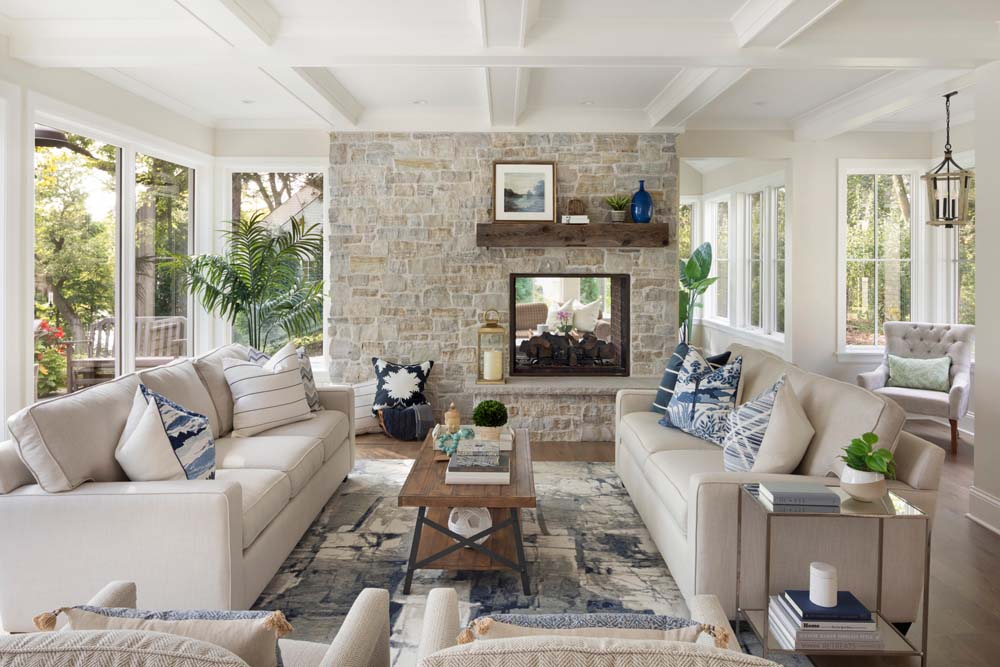 Not only do accent walls add a pop of color and texture to a space, but they can also significantly contribute to home decor.
For owners looking to create a cozy environment, an accent wall can showcase the distinctive accents of furniture pieces or artwork.
For a more industrial feel, brick walls can make the perfect background for a photo collage or a selection of well-placed shelves. 
The range of opportunities is endless in accent walls: choose bold paint colors, cladding materials like stone and wood boards, vintage wallpaper patterns – whatever suits your unique taste.
Creating an accent wall is one of the most effective ways to personalize your home's interior with an artistic touch.
5. Versatile Furniture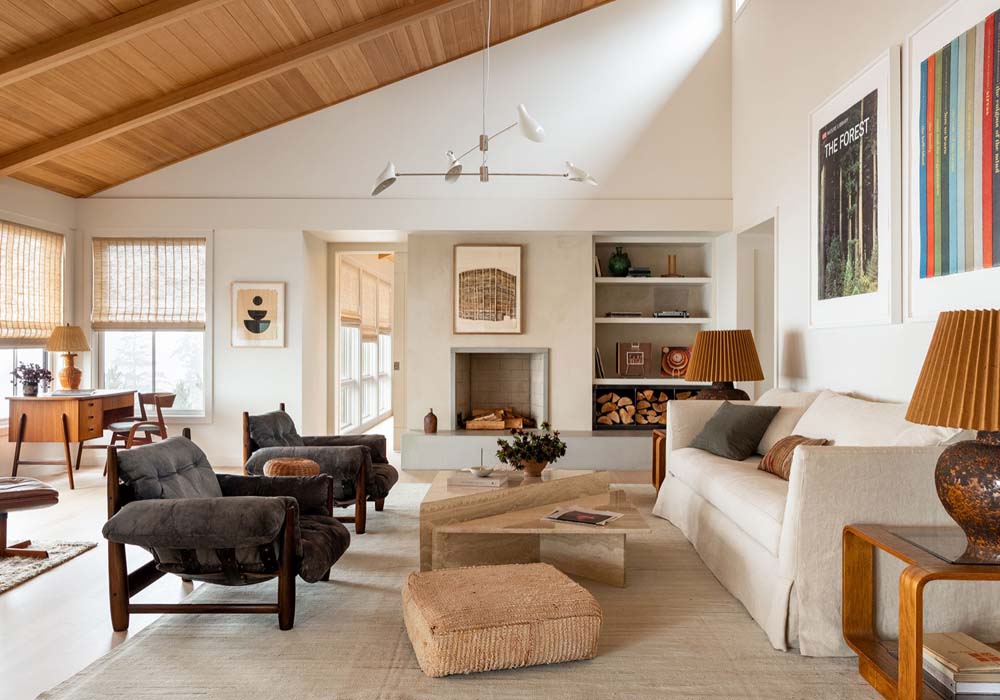 Furniture choice is at the heart of the trend of creating a multifunctional living room. Versatile sofas, armchairs, and nesting tables can help create an area that is both stylish and useful.
You can adjust cat-cradle tables to fit various space sizes or fold them away until needed. 
Ottoman benches provide extra seating around the coffee table while also serving as additional storage space.
Even items that may appear purely decorative, such as low bookcases or tiered shelving units, can be used creatively; a lampshade placed on top of one of these makes for an ideal reading nook.
It's no surprise that more and more people are taking advantage of furniture that does double duty—it allows them to get maximum use out of their living space without sacrificing design. 
6. Textural Elements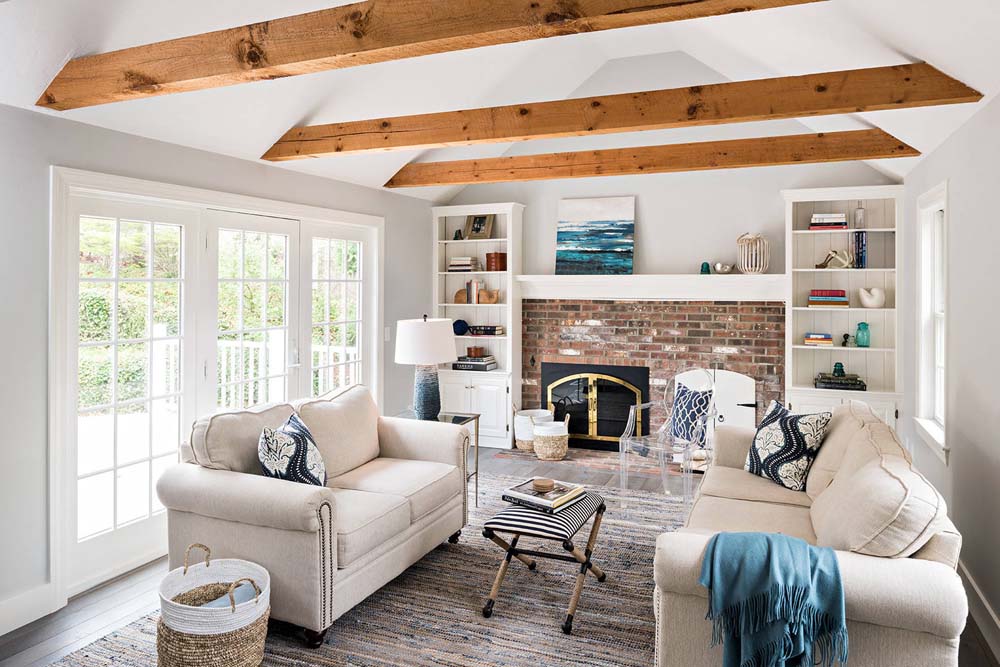 via SV Design
Nowadays, designers emphasize the importance of layers and texture when creating a unified space. Mixing tactile textures like velvet, suede, and fur can create depth and interest while maintaining a cohesive atmosphere.
Natural materials such as linen and jute add a calming element to the room or area, while bold metals such as brass pair well with darker colors for a modern edge.
Incorporate textural elements such as plush rugs, woven baskets, velvet throw pillows, or chunky blankets into your living room design for added visual interest.
The great thing about textural elements is that they can easily be swapped out depending on season or mood – so don't be afraid to experiment.
7. Greenery and Florals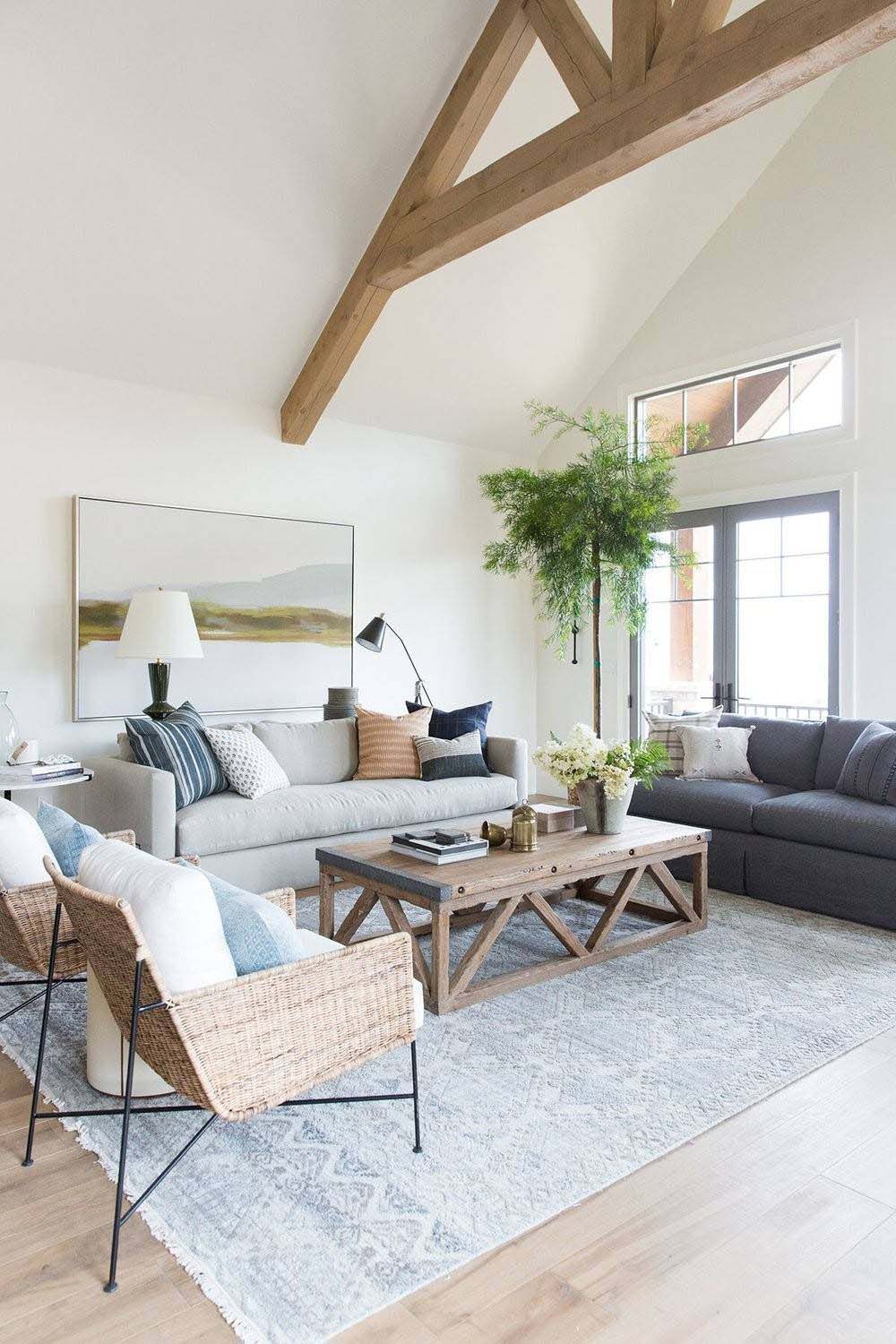 via Studio McGee
More homeowners are turning to nature to inspire their living rooms, with greenery and florals taking center stage.
While plants can instantly add fresh air and life to a room, they also bring beautiful color and texture that can liven up the dullest decor.
Not just used as mere décor items anymore, some plants offer therapeutic benefits like helping clear the air of pollutants and improving mental clarity.
Bringing in some greenery may be the perfect solution for those looking to boost their living room's style and well-being.
My Expert Tips and Remarks:
With these seven must-have design elements in your trendy living room space, you'll have a timeless look you can enjoy for years to come.
Remember to invest in quality decor pieces that tie everything together– coffee table, books, sculptures, vases, etc.– anything that adds personality and character to your space while staying true to its overall vibe and aesthetic. 
Whether you're going for mid-century modern or chic boho vibes, these design principles are surefire ways to get you on track toward achieving any style you desire in no time. Good luck with turning those dreams into reality.