Recently, transforming a vintage globe into voguish pendant lights, became the new trend among the DIY design ideas.
Expert and beginners DIYers all over the Internet are doing it to brighten up their offices, living spaces, and even dining rooms.
So if you happen to have an old globe in the attic that you're thinking about tossing, then think twice! Firstly, because you will a timeless piece of craft that would bring undeniable uniqueness into your home.
And secondly, because you won't need to spend a fortune (let's not forget how expensive are all kinds of furniture).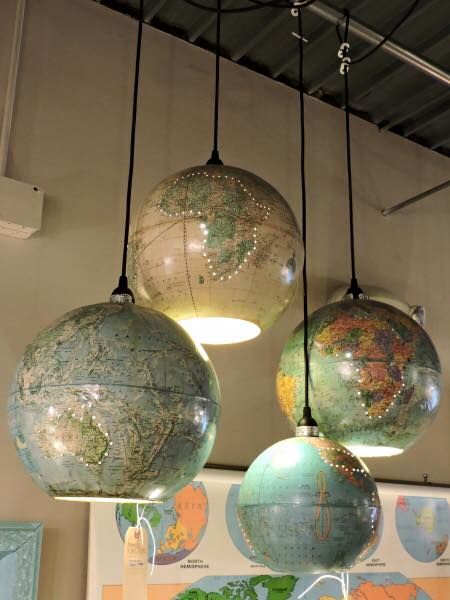 Photo:Credit
Here is a step-by-step tutorial to guide you thru the process of making a chic pendant light.
First of all, eliminate the globe from the metal stand.
Make sure to place the globe in a place (a bowl, for instance) to keep it from rolling around as you work.
Then, carefully cut an opening in the top of the globe.
Make the same on the bottom of the globe, but keep in mind that this hole should be the size of your pendant light.
Use medium-grit sandpaper to scrape away any bumpy edges around the openings.
Drill small holes into the globe on some of your most favorite cities, so the light shines exactly through them.
Feed the pendant light through the holes.
Add an LED bulb (as they don't get as hot when left on).
Your brand new upcycled chic pendant lamp is ready for some hanging.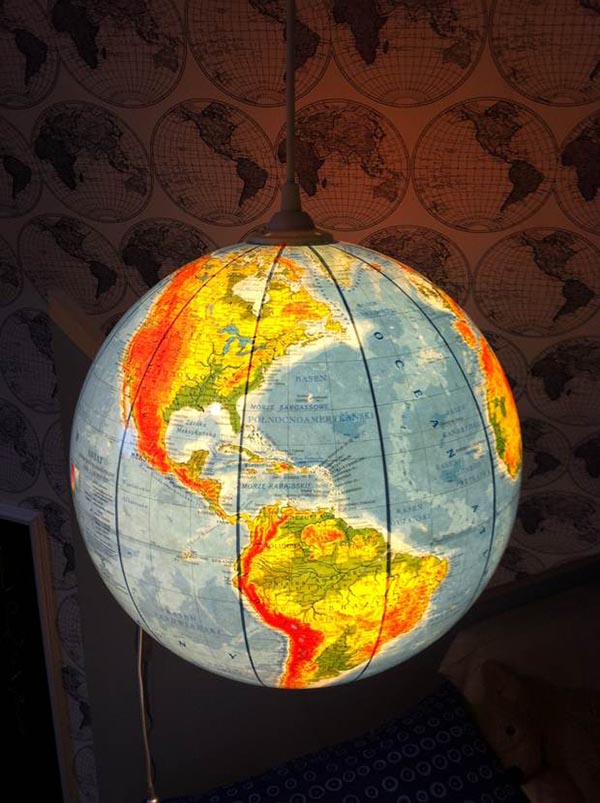 Photo:Credit
Here is a list of all materials and tools you will need:
• basic pendant light kit (you can find them at any home center in the lighting sections) or for a less permanent fixture requiring no electrician, use a plugin cord kit from IKEA.
• globe (I found mine in a charity shop close to my home)
• box cutter or exacto blade; sandpaper
Here are some cheap vintage globes you can buy: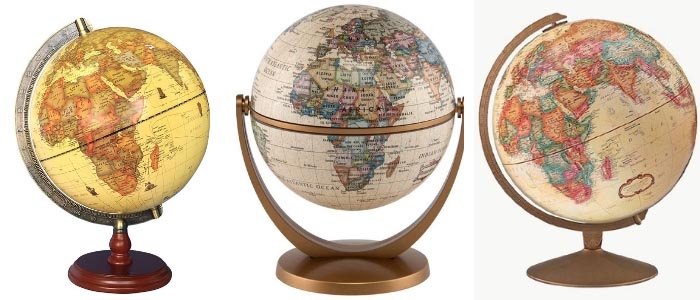 and pendant cord kit: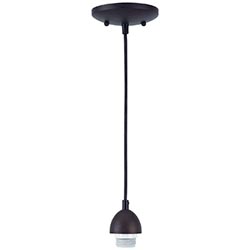 You can buy white or black pendant light cord kit. Check the length of the cord supplied to avoid any problems when hanging the globe.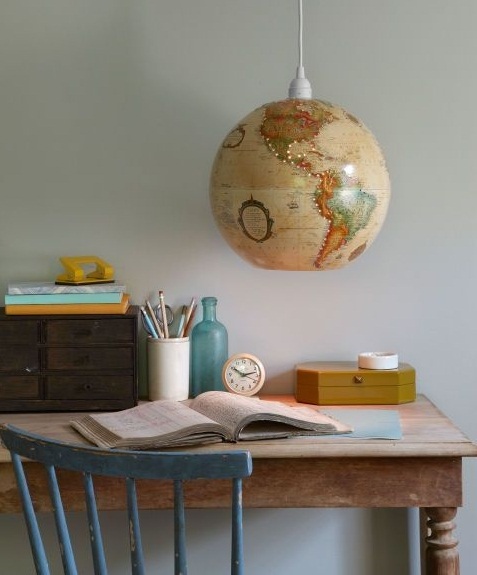 Photo:Credit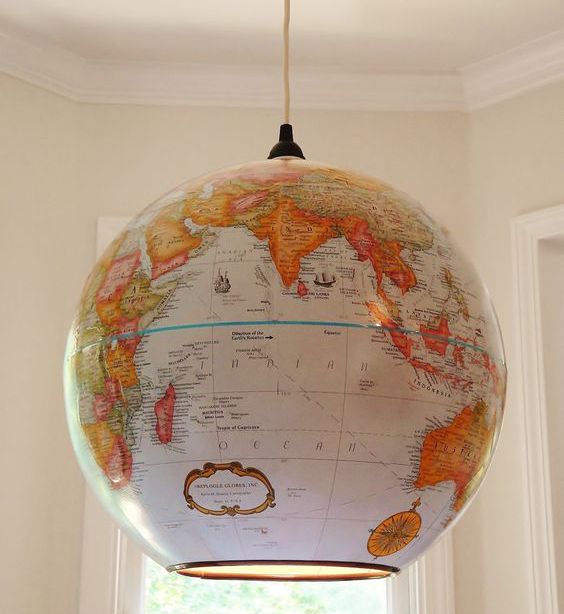 Photo:Credit
A note from the author: As I truly believe in the concept of upcycling (also known as "creative reuse") as an incredible way of giving your old, unwanted things new life, I hope you sincerely like the DIY project I just shared with you! Plain and simple, upcycling has a strong positive impact on the environment. 
So let's be more sustainable while creating beautiful pieces of decoration!  😉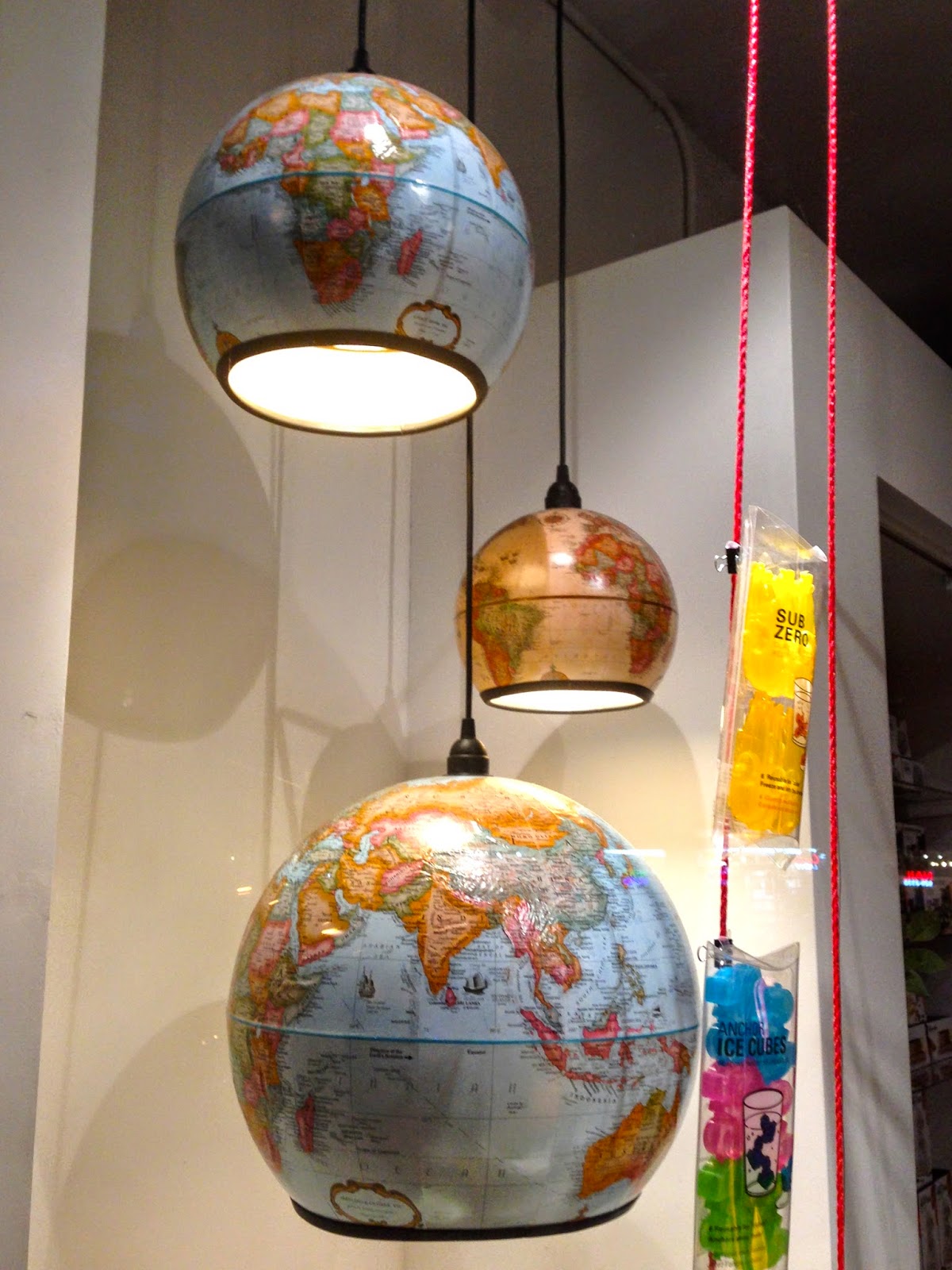 Photo:Credit
Watch this Coral video tutorial, where DIY gurus Dani and Emma take you to step by step through the process:
I hope you enjoy reusing that old globe into something whimsical, functional and illuminating!