When it comes to landscaping with rocks, the biggest obstacle isn't knowing where to add them.
It's what types of rocks to use. There are so many different landscaping rocks, it can be overwhelming.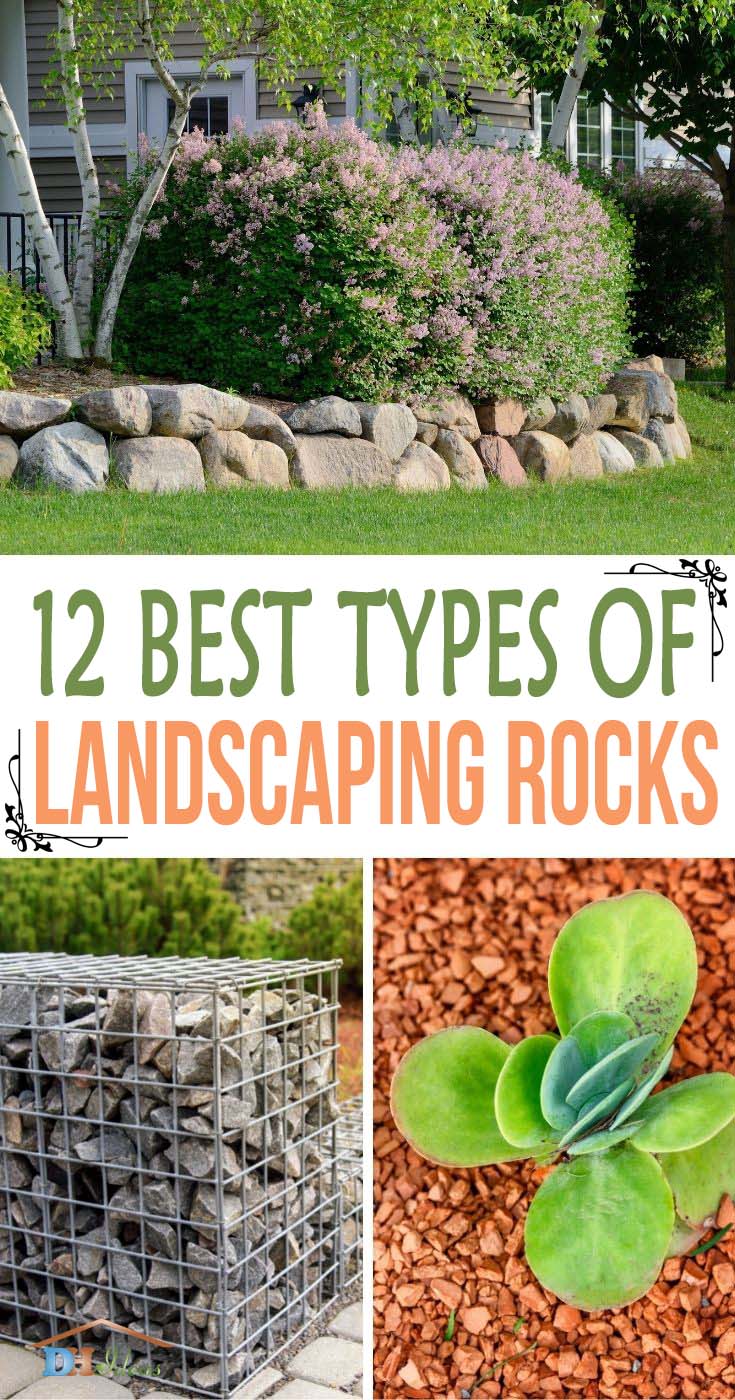 If you're hesitant to get started designing with rocks because you don't know the difference between a landscape rock and rock candy, we're here for you.
Look through this list and discover all types of landscaping rocks to use in your next project.
1. River Rock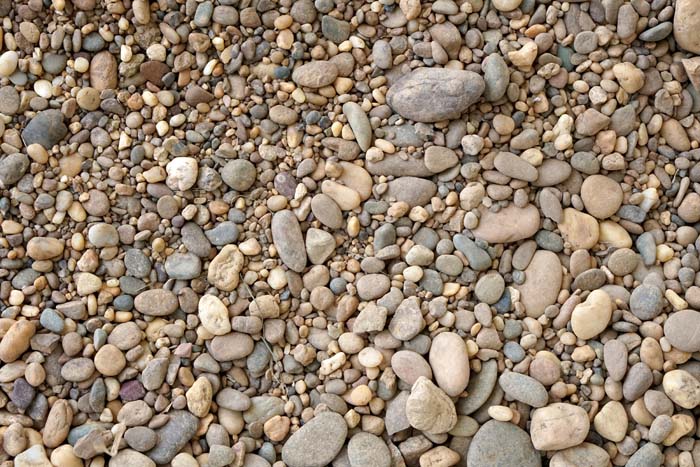 River rocks are one of the most common types of rocks found in landscaped gardens and are often used in place of mulch. They have a rounded, smooth, clean surface, and come in many sizes.
By their nature, they work well around fountains and other water features.
They can be decorative rock and are often used in faux dry creek beds. The only real drawback to river rocks is that weeds can be difficult to remove.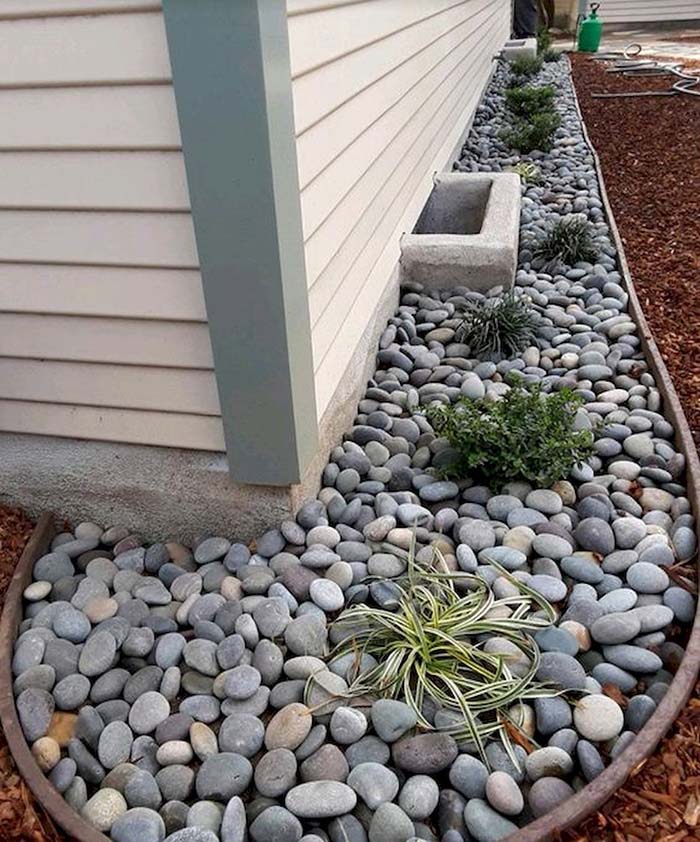 Dry river bed with river rocks around the house. Combine seamlessly rocks with plants!
2. Boulders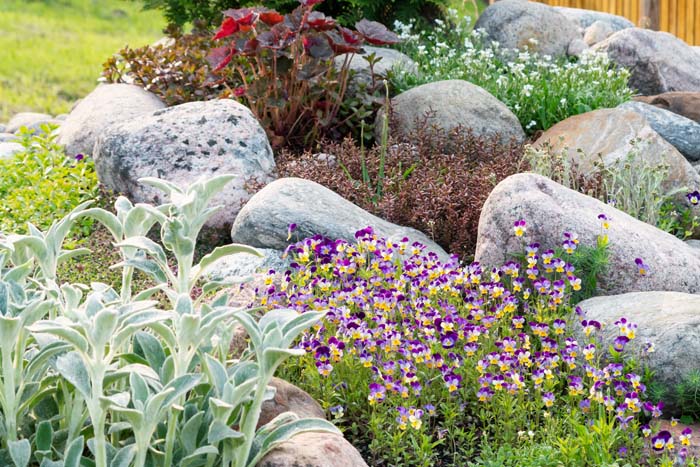 Boulders can be used as the focal point in a rock garden. You can also use them in problem areas in a larger yard, like a spot where grass never grows.
They also function as retaining walls.
Moving boulders gets expensive, so if you have boulders in your yard already, it's best to design around them.
3. Pea Gravel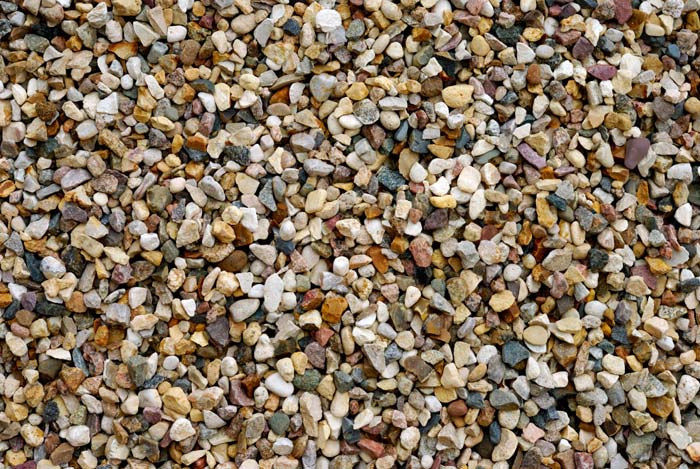 Pea gravel are tiny pebbles known for handling the biggest jobs. They're small, smooth, and come in a variety of natural colors. Most pea gravel is collected near rivers and streams.
Use pea gravel for your walking paths, seating areas, playgrounds, and any area that gets a lot of foot traffic. It's also a safe bet around fire pits.
Most people aren't going to trip over a rock the size of pea gravel.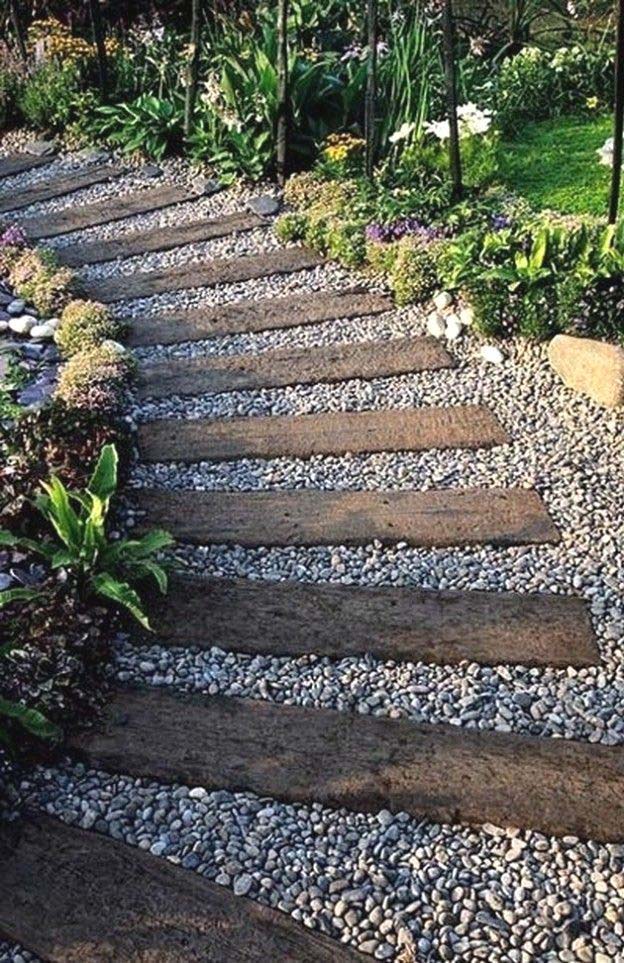 Reclaimed wooden beams divided by pea gravel create a piano-like pattern. Before building this walkway, prepare the soil by digging a bed in the ground with clear limits.
4. Flagstone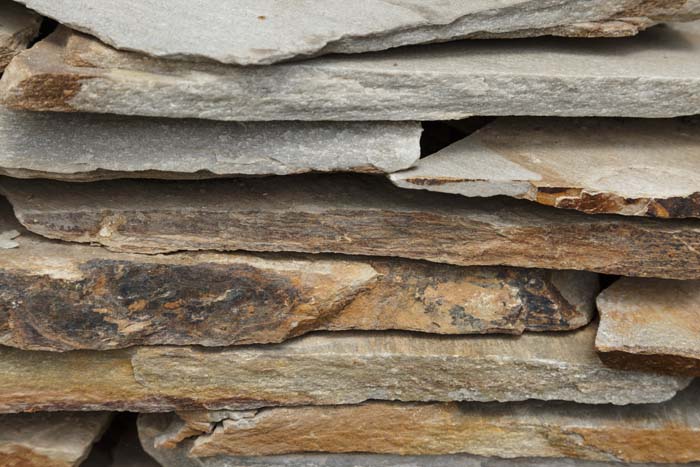 Flagstones are smooth, flat, and versatile. There are as many types of flagstone as there are quarries in the world.
They can be used as stepping stones on gravel for paths, dropped right into the dirt, or built up as a decorative retaining wall. You'll find flagstones available for all types of patios and pool areas.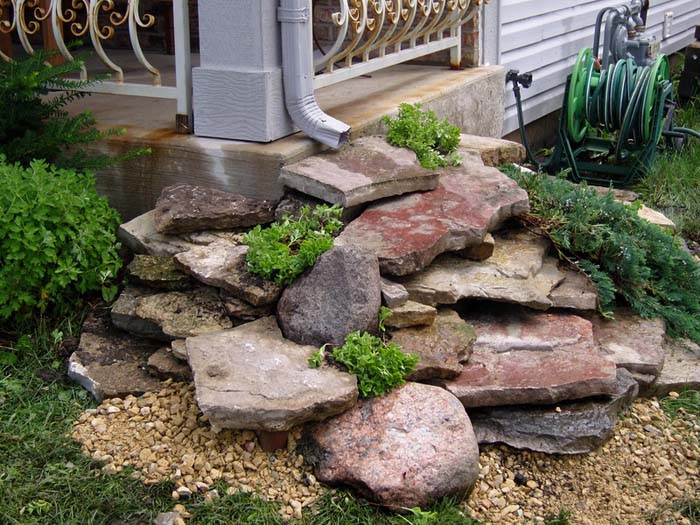 This fountain was built with layers of flagstone, dirt to level the layers, and large rocks to secure the stones in place.
The water ends in the crushed gravel.
5. Brick Chips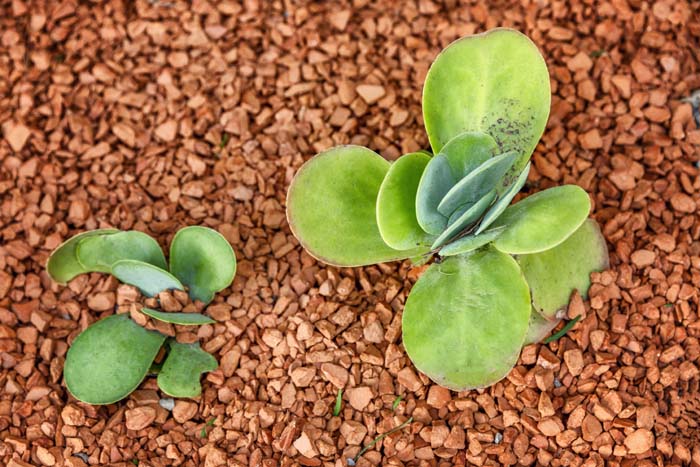 Brick chips are great for water retention and maintaining soil temperature. They're made from broken bricks that are crushed and filtered by size. They won't attract insects, deteriorate, or fade.
12 Types Of Landscaping Rocks video:
You can use brick chips just about anywhere in your landscape. They're found on walking paths, in plant beds, and even as utility ground cover around baseball fields.
6. Crushed Stones (Gravel)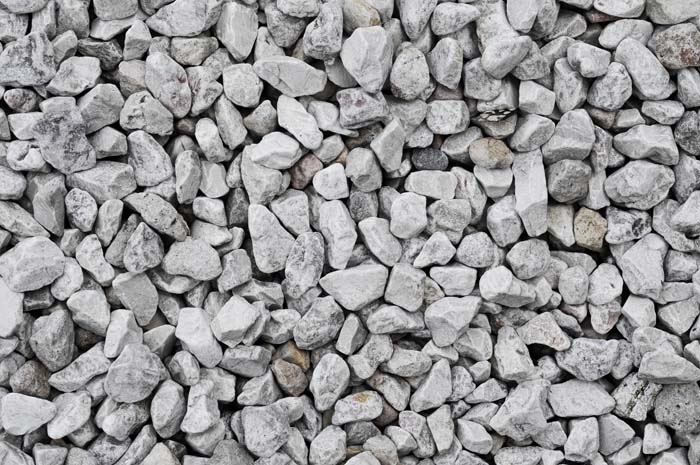 Crushed stone and crushed gravel are the workhorses of rocks in landscaping. They hold down weed barrier coverings, act as a level platform for stepping stones and stairs, and are the base for just about every water feature.
Gravel is visibly smoother than crushed stone. Gravel gets its shape through the forces of nature. Crushed stone is gathered in quarries as a byproduct of machine-cut stone. It's then cut down to size and offered for sale.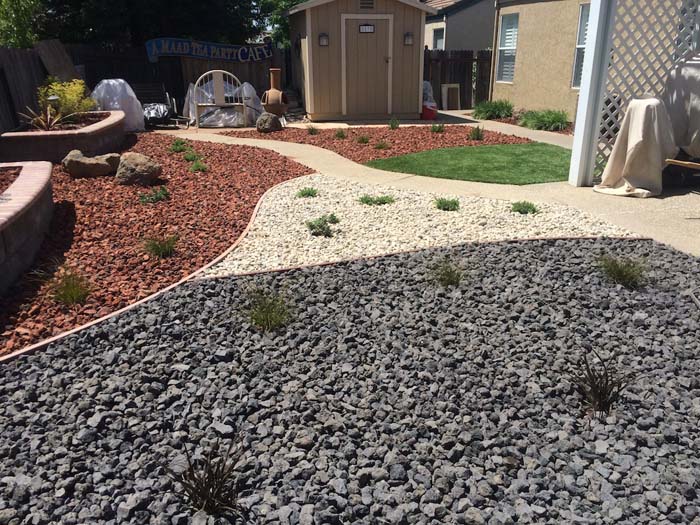 Rock gardens aren't exclusively for hot, dry climates. You can create a rock garden in any area.
If you have problems with storm water collecting in your yard after it rains, this is a good option.
7. Lava Rocks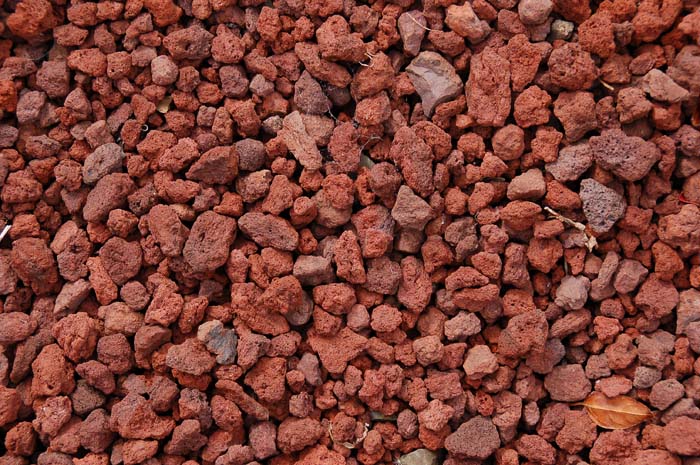 Lava rocks are named for their origins as volcano lava that has cooled and crystallized.
They're available in many earthen colors, with burnt red being the most popular. Lava rocks can be used for drainage as well as water retention. They can also insulate garden soil from direct heat and cold.
Black lava rocks are almost obligatory in a modern garden.
Lava rocks don't decompose and work well with common weed barriers to protect against weed growth.
Since they don't have to be replaced every year, this makes them an ideal substitute for times when mulch is unnecessary.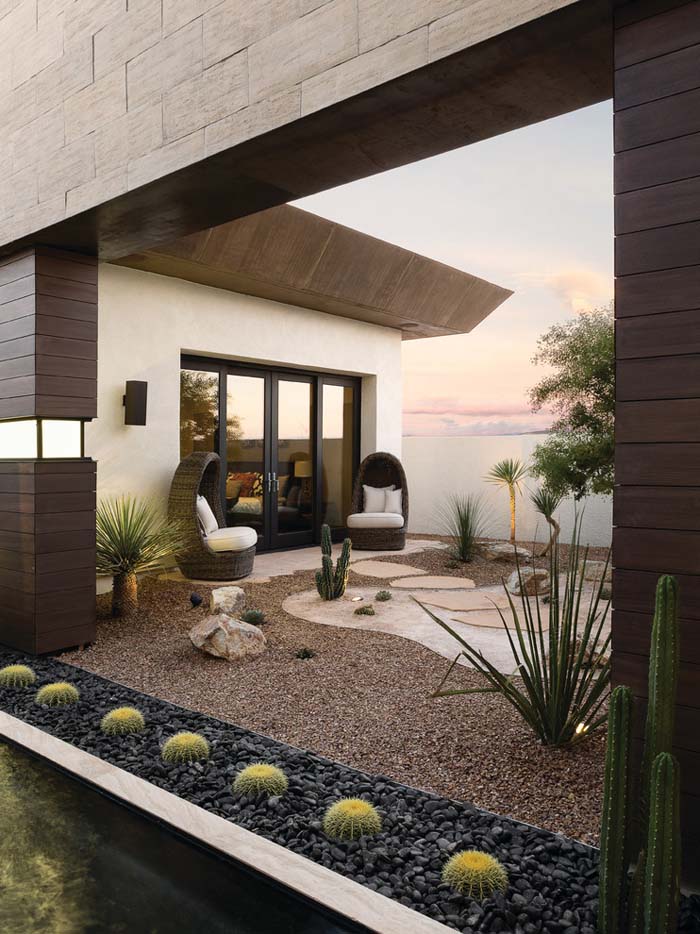 Flagstone pavers rest on the walkway.
Small golden barrel cactus rest in a row of lava rocks.
8. Marble Rocks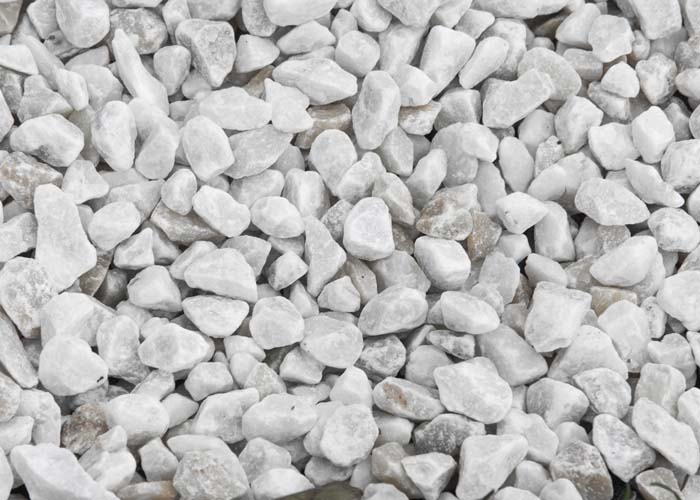 The striking white color of marble makes it a favorite landscaping stone among professional landscapers. Marble resists cracking and doesn't fade over time.
This makes it ideal for paths and walkways with high traffic. It can be more expensive than other landscaping rock solutions, so you might want to use it as an accent to give your garden a boost.
Plants that enjoy alkaline soil will benefit from the high pH in marble. By the same token, avoid adding marble around plants that love acidity.
White marble works well to add brightness to any section of your garden that doesn't get a lot of sun. They also work like a charm with black and red lava rocks to create interesting patterns in rock gardens.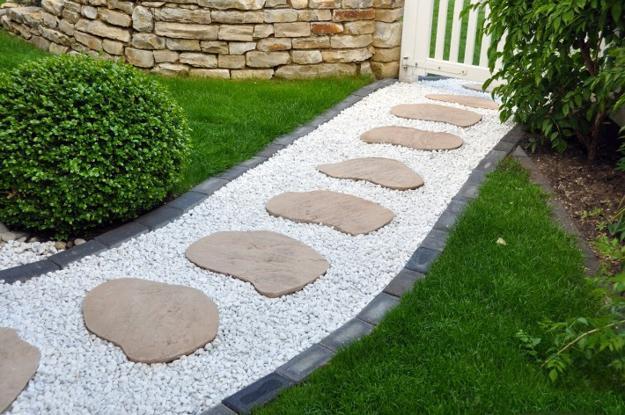 The garden pathway has three key elements – white marble rocks, border bricks, and large stepping stones.
As you can see, the real beauty of this walkway is in the contrast between the elements. Consider the base below the gravel, it should be well leveled.
9. Beach Pebbles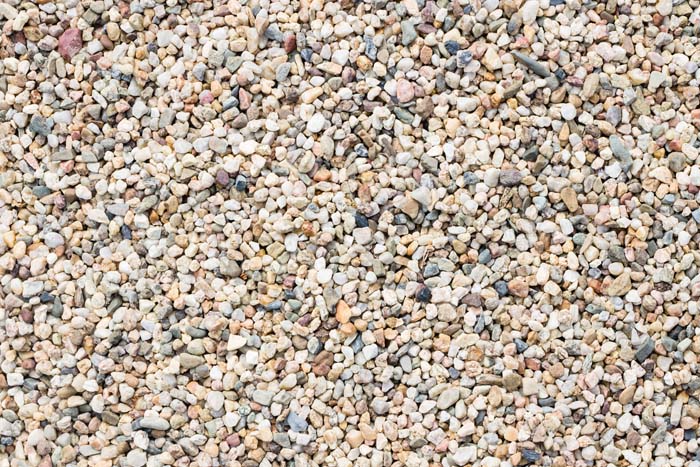 Beach pebbles are smooth like river rocks but usually smaller. Mexican beach pebbles are the most popular type for use in a garden.
They're smooth under foot so they can be used on any path.
The variety of colors makes them useful in garden beds and as a base for garden statues or around water features.
10. Retaining Wall Rocks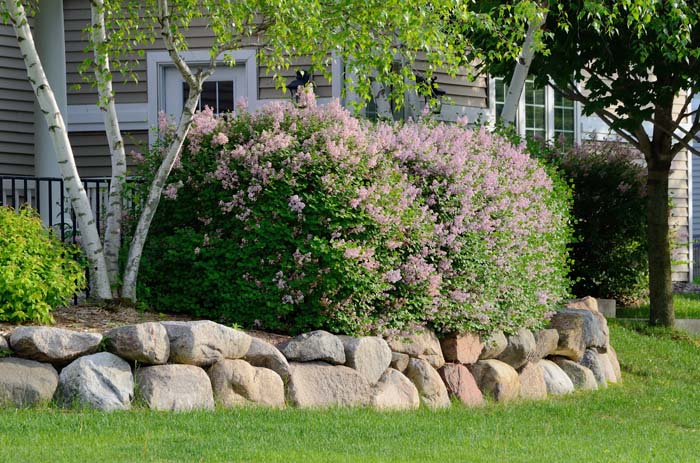 Retaining wall rocks plays an important role in many landscapes. Granite, limestone, and sandstone are the most popular types of rocks used when building a wall with mortar.
Other options to consider are small boulders, red brick, and gabion walls.
When building a retaining wall, you'll want to take into account the purpose of the wall, its final height, and your budget.
Setting medium-sized rocks with mortar is more labor-intensive than using boulders or gabion walls.
11. Gabion Rock Fences and Walls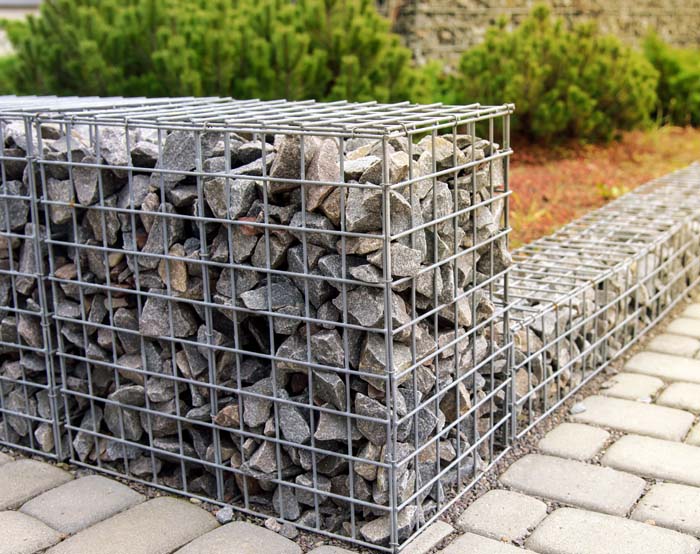 Gabion walls are cages filled with rocks of any type that are stacked on top of one another.
Their primary use is to stop landslides and erosion. They are often used as retaining walls and can be used as a cooling agent in hot climates to direct air flow.
If you're having problems with soil erosion, a gabion wall is an option. When placed on top of the soil, gabion walls will strengthen over time as vegetation grows through the rocks.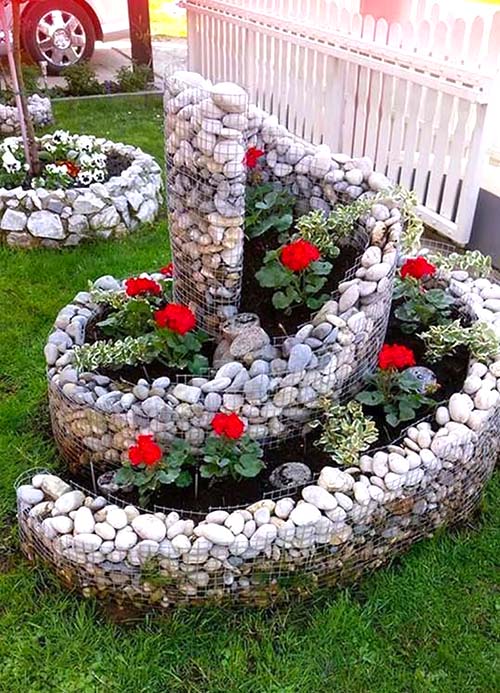 Great spiral gabion planter with small red flowers.
Suitable for small garden or backyard.
12. Decomposed Granite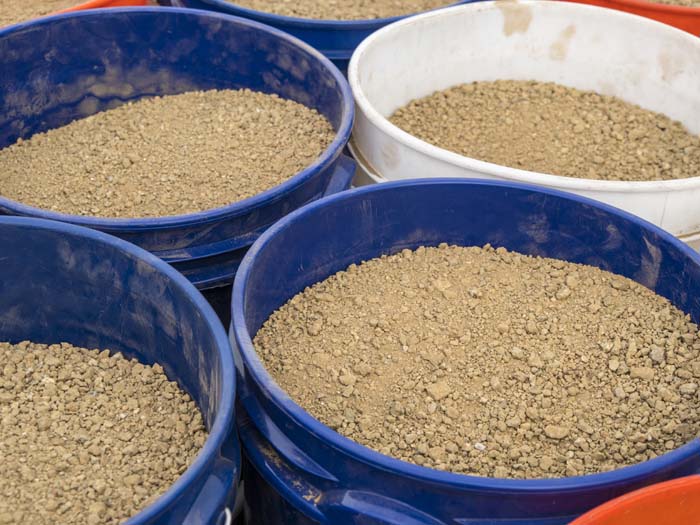 Decomposed granite is one of the most versatile rocks you can buy. It's granite that has been worn down to where all that's left are fine and small bits and pieces. It works well for areas with drainage problems.
The variety of colors available means you can find a match for any formal or informal garden. Use it as a border along paths in your garden to separate your walkway from the plants.