Chairs are more than just comfortable pieces of furniture. A great chair design can enliven the room and be memorable. It can transform a table, shelf, or even the entire household.
A creative chair makes all the difference, and there are many incredible and creative designs to enjoy!

Many great chairs take the best from classic pieces of furniture. They may feature small flowers, little frescoes on the legs, plus a cozy design.
However, a great chair will improve upon old designs with bold colors and unique features. It will have different shapes, shades, and textures. It may even resemble a flower like one special chair on this list!
A great chair must also be comfortable. It should combine form and function to create something new and unique. You can choose a chair that brings out the best in the room.
You can also choose a chair that is the focus of the room.
Depending on your personal style, you can choose from modern chairs to classic or even the avant-garde. Designers around the world are improving chair designs every day. The results are incredible and worth bringing into your own home.
Spend some time looking around at the best chairs on the market. You will likely find things you have never thought of before. Visualize how the chair would look in a certain room. Y
ou can also redecorate a room based on some of these amazing chairs!
A nicely crafted chair will bring you happiness and peace. You want to feel comfortable while eating, reading, or relaxing. A visually stunning chair will help, and it will also be a great piece of art in your home.
Check out these top 12 amazing chairs that will leave you speechless!
1. Beautiful Floral Chair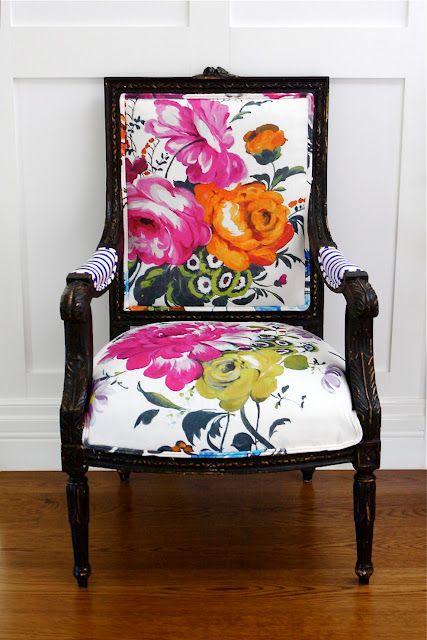 Photo: Credit
This beautiful floral chair has bright flower designs on a soft white background. The chair is old fashioned with its carved wooden frame. The frame is a dark brown which contrasts well with the flowers. The chair is classy enough to work in the dining room, but it is also youthful and great for kids as well.
A set of these chairs would work beautifully in a dining room with an oak table. Add a matching vase of flowers nearby for a wonderful setting. This chair is subtle yet memorable and beautiful for all ages!
2. Great Confetti Chair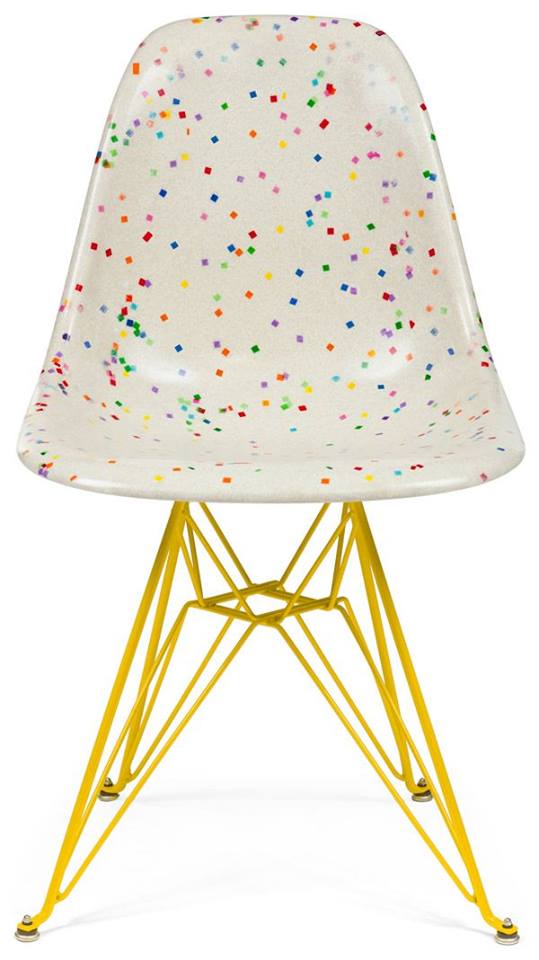 Photo: Credit
This amazing chair design is white with sprinkles of colorful confetti. The confetti is used sparingly for a great effect. It's not too busy, but it is wildly colorful and pleasing to the eyes. The legs of the chair are a bright yellow which makes it extra youthful and playful.
The curved design is comfortable and perfect for reading or dining. The design works so well because it can be used in almost any room. You can also bring this chair out for parties to make them unforgettable!
3. Soft Pod Chair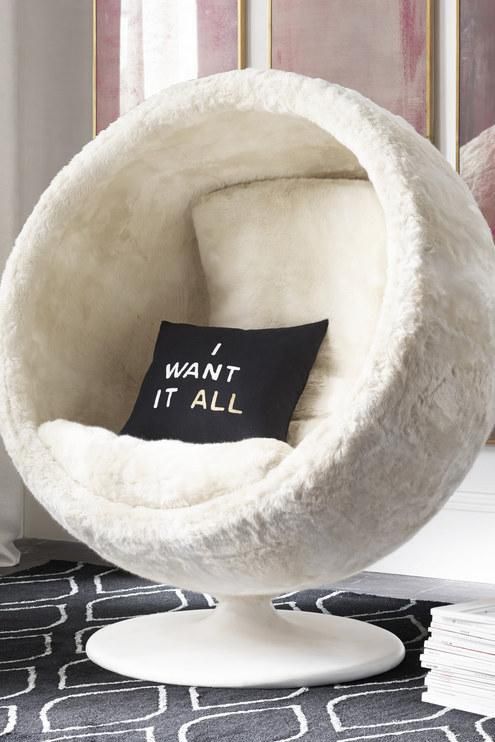 Photo: Credit
This white circular chair design is futuristic and timeless. It's semi-sphere design makes it perfect for lounging and relaxing. The soft white fabric is comfortable stylish. The base of the chair is another nice touch to an overall perfect design. The black pillow is a nice contrast, although any color would work well with this chair.
Try putting it in a bedroom or family room. It is a simple chair that won't be distracting, but it will enhance any room it's in. This creative chair is perfect for designers and creative types!
4. Hard Shell Pod Chair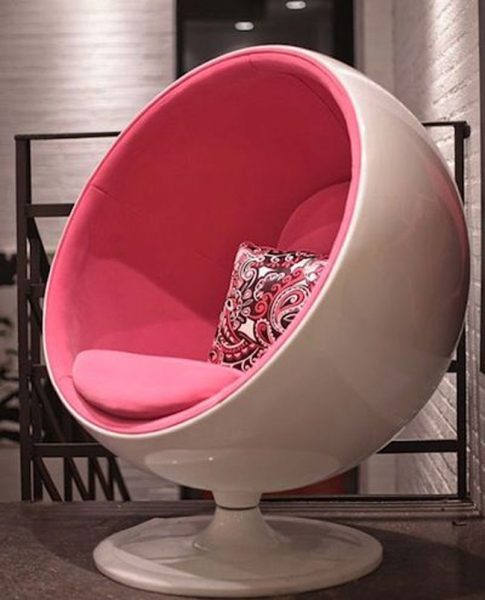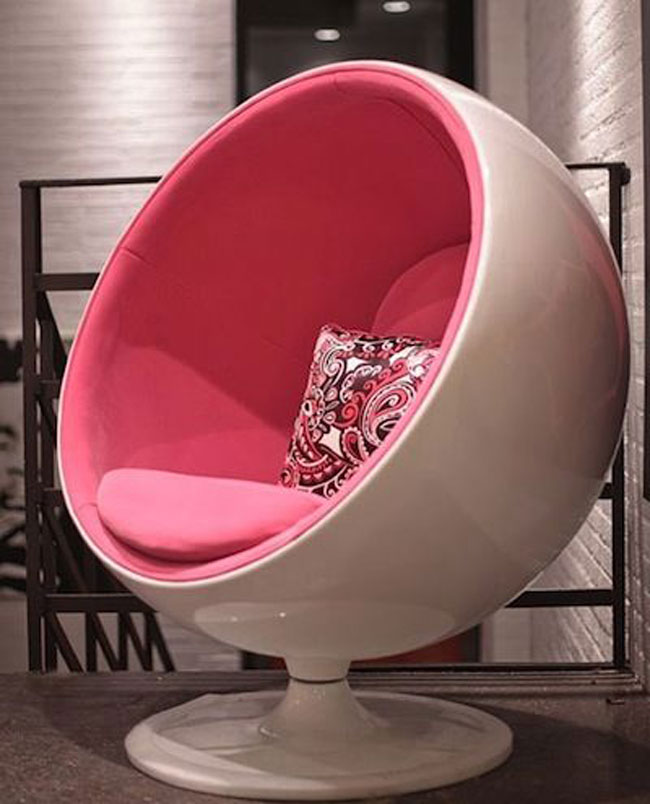 Photo: Credit
Similar to the previous chair, this one replaces the soft fabric for a hard outer shell. This makes it more futuristic and sleek. While the softer chair would work in any room, this is best for more modern rooms and settings. The pink interior is equally soft but brighter for a cool effect. The pink fabric is instantly noticeable and produces a feeling of calm well-being.
This chair would work in an office, bedroom, or in a modern family room. The stylish floral pillow is another nice touch. Curl up with a great book or watch the latest film with this cozy chair!
5. Beautiful Goblin Chair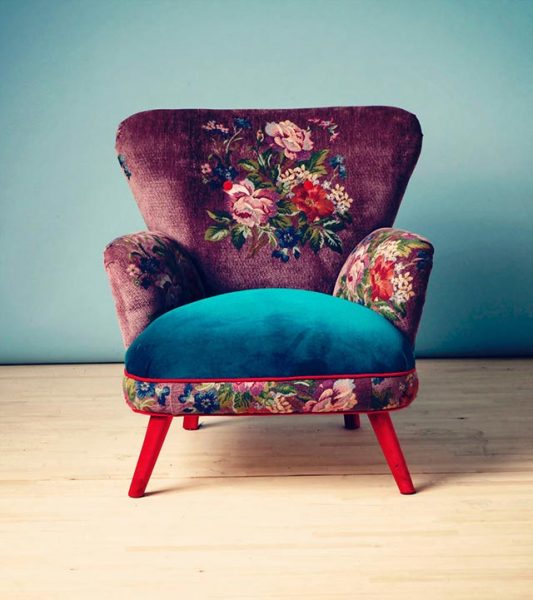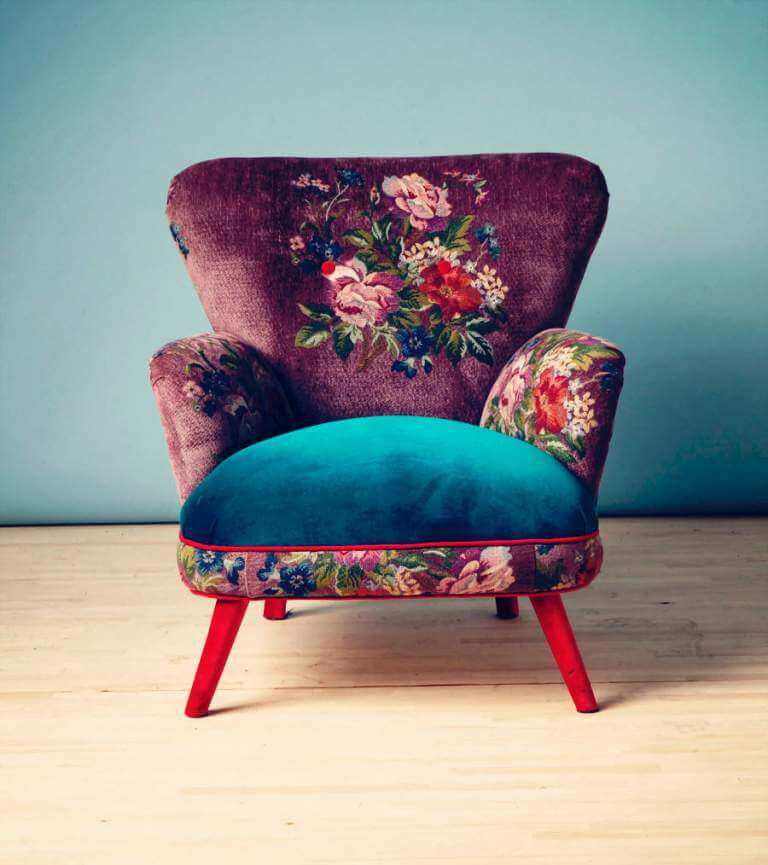 Photo: Credit
This beautiful goblin chair has multiple colors and a beautiful texture. The quilted fabrics provide a pleasant visual effect. The embroidered flowers are minimal and striking. The purple and bright blue mesh together wonderfully. One side features more flowers for a nice contrast. The red legs also add to the style.
This chair works well in a dining room or family room. The soft colors are pleasing and feel like summertime. This is a great chair to showoff to guests and come home to. Whether for reading or relaxation, this an ideal chair for anyone!
6. Blue Hammock Chair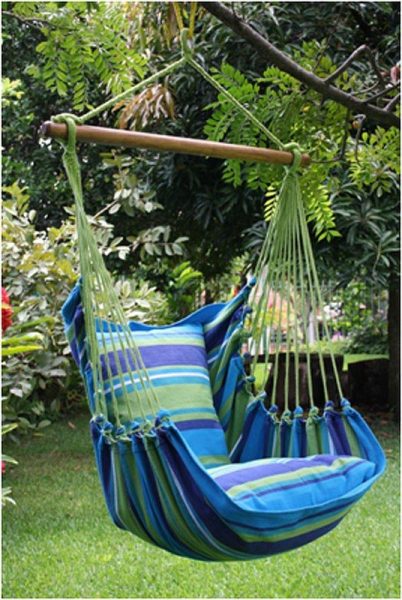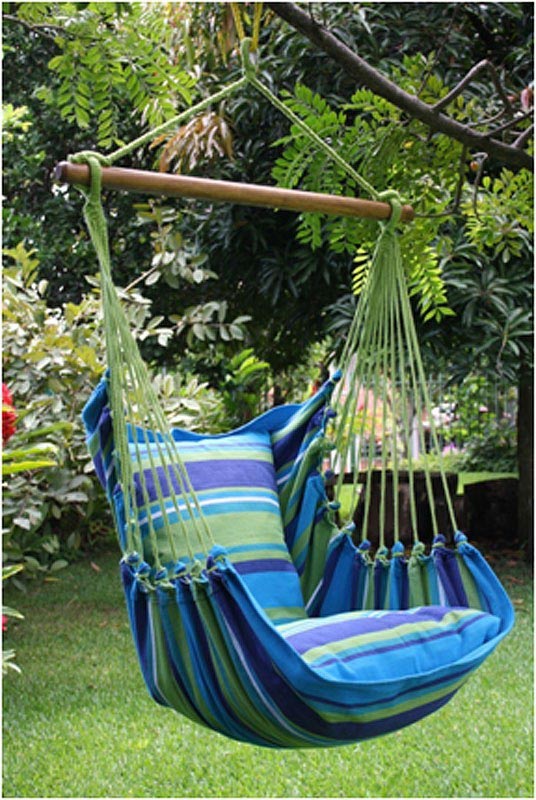 Photo: Credit
This blue swinging hammock chair is the perfect compliment to nice weather. The different shades of blue and green have a wonderful contrast.
It works well in spring or summer, and the green ropes are a nice touch as well. The softness is perfect for relaxing and enjoying lemonade. The material is also great for cooling off in the warm weather.
The simplicity of the chair makes it perfect for any style of backyard. Hang it on a tree so that the colors blend in a beautiful way. Even without armrests, this chair is perfect for snuggling and enjoying the day!
7. Hummingbird Patchwork Chair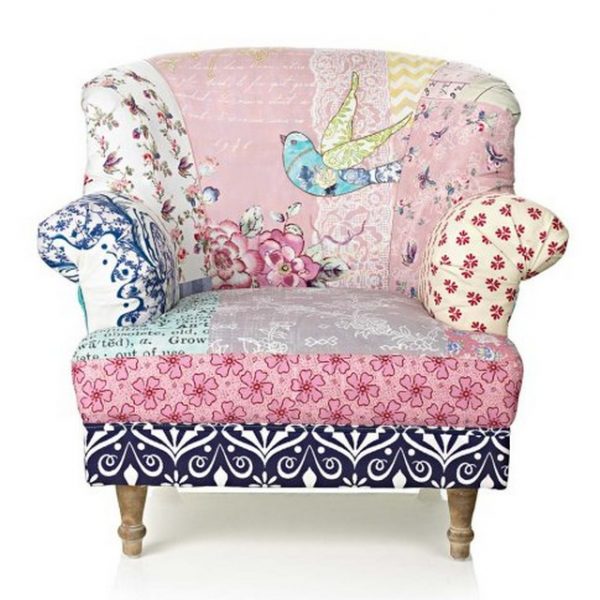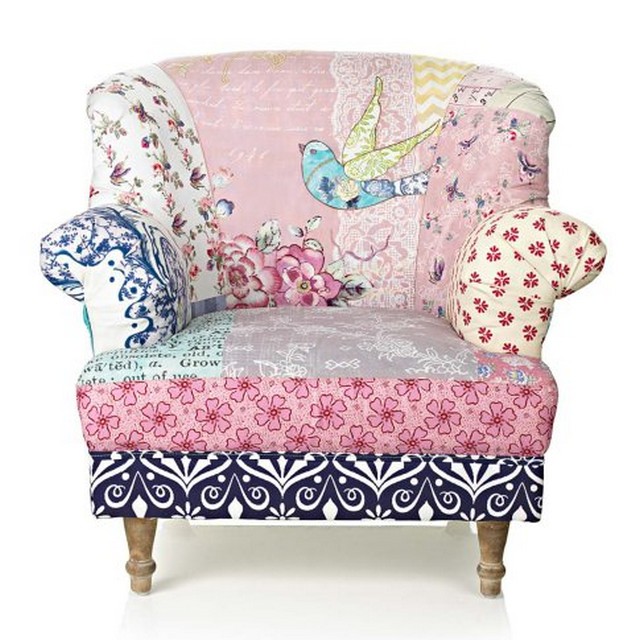 Photo: Credit
This amazing chair design features nice and unique patchwork. The design is artful and perfect for any home. The variety of colors work in any season, and the blues and reds go well with the main white background.
Little flowers dance around the armrest, and a single hummingbird floats in the background. It uses a traditional Slavic design style alongside small text for a nice composition. This colorful chair is great in a family room or bedroom. This is a lively and happy chair that everyone will love!
8. Amazing Black and White Chair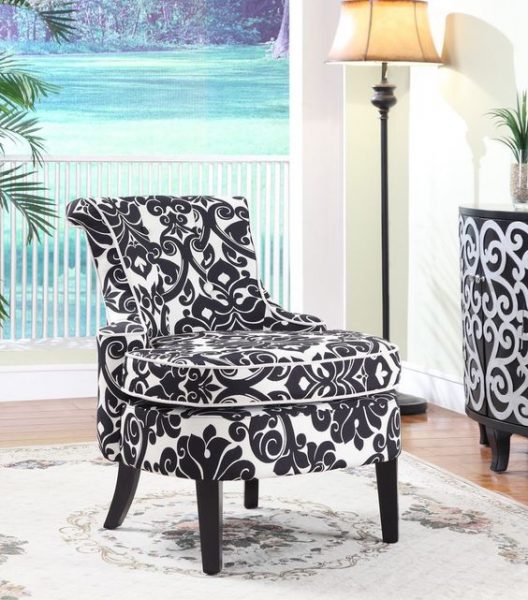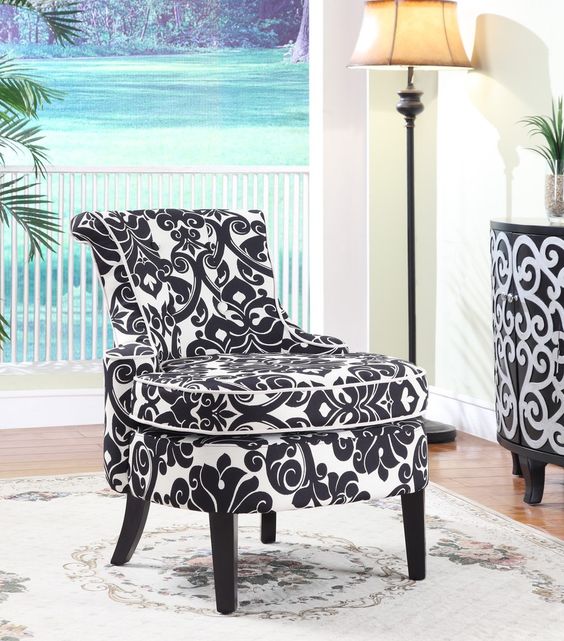 Photo: Credit
This creative chair design is brilliant with its simplicity. The white background is covered by black flowers for a soft effect. The colors contrast and have an air of elegance. The lack of arm rests makes it old fashioned yet still comfortable. The extra wide seat is perfect for crossing your legs and relaxing. This chair works best as a functional piece of furniture.
Use it as a centerpiece to enhance your room. Having a similarly styled cabinet or rug nearby will greatly enhance the effect. This chair is best in old fashioned homes or in artful rooms.
9. Pretty Shabby Chic Chair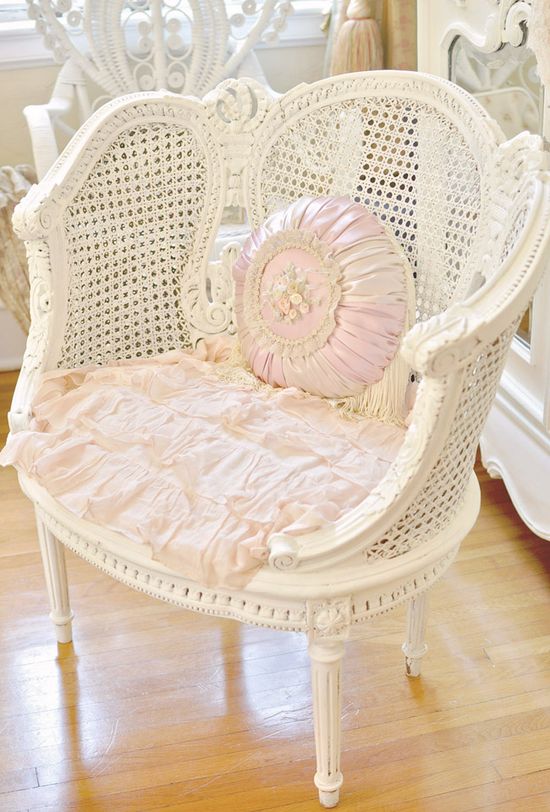 Photo: Credit
This chic white chair is perfect for little girl's rooms and dining rooms alike. It features Princess motifs such as the solid white base and light pink frills. The openness of the chair makes it airy and visually pleasing. The little pink pillow is the perfect addition to this ritzy chair. This chair works great in lighter rooms, and it also works with white coffee tables.
This is a great chair design for applying makeup on or simply unwinding after a long day. Little flower frescoes appear sparingly in good taste. The chair design is old fashioned but fits perfectly in modern homes!
10. Amazing Sunflower Bookshelf Chair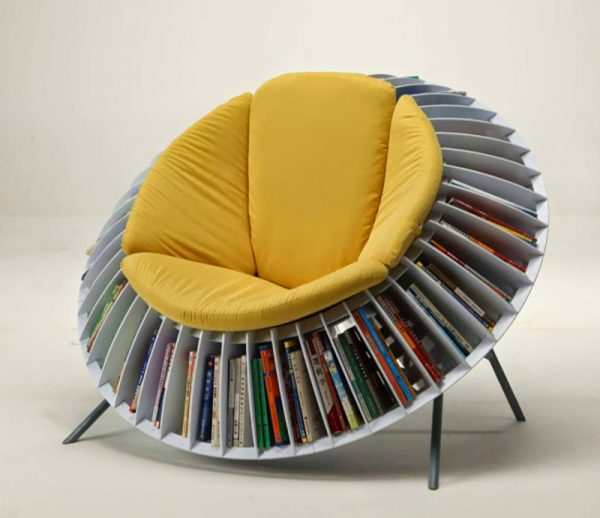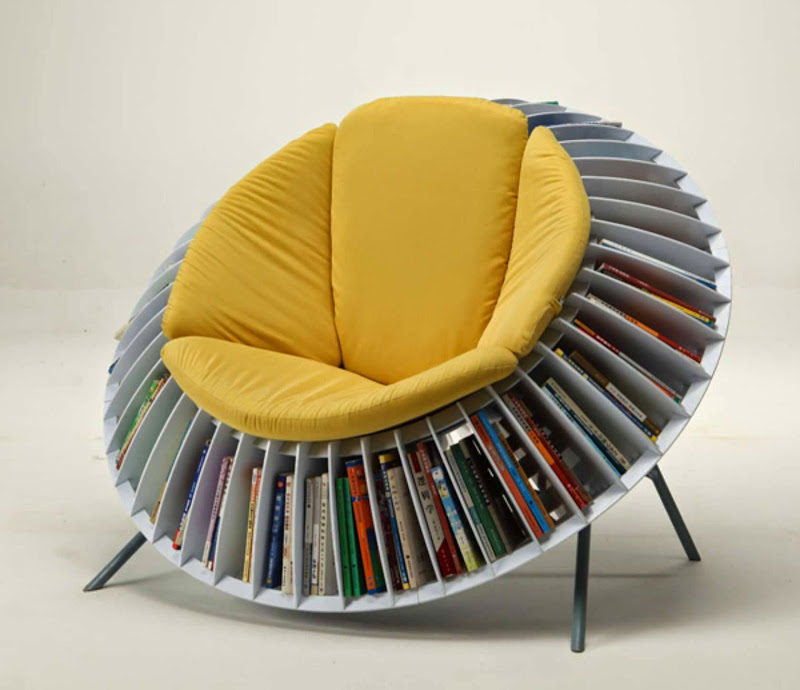 Photo: Credit
This is one of the most creative chair designs around today! It looks like a sunflower with its spread-out backing and bright yellow cushion. The outside looks amazing and doubles as a useful bookshelf. The soft interior is spacious and cozy.
This great chair works in an office, bedroom, or even a family room. The bookshelf is functional and inspires reading. This chair works for all ages and is sure to be a hit with guests!
11. Colorful Summer Chair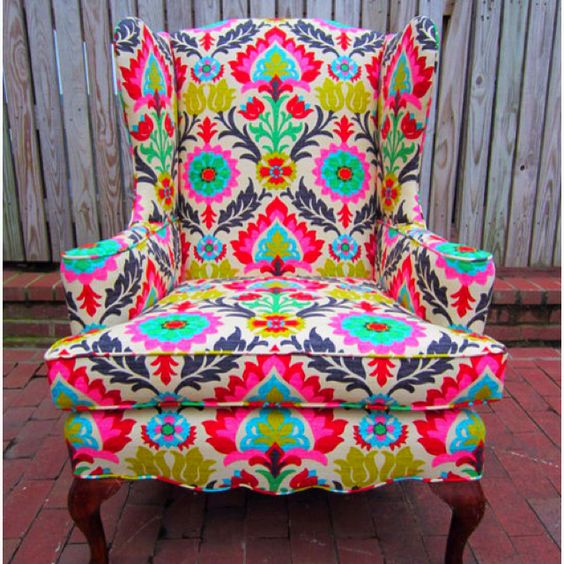 Photo: Credit
This amazing chair design is perfect for the summer and spring! It captures the essence of these seasons with its bright colors, joyfulness, and warmth. The design is bright and bold, and the mirrored style makes it very appealing. The short oak legs bring focus to the wonderful design.
The bright colors pop out of the fabric, and it works well as an indoor or outdoor chair. This chair is spacious and cozy, and the design is incredible with its colors and shapes. This is one chair that is impossible to turn away from!
12. Lovely 
Boho

 Swing Chair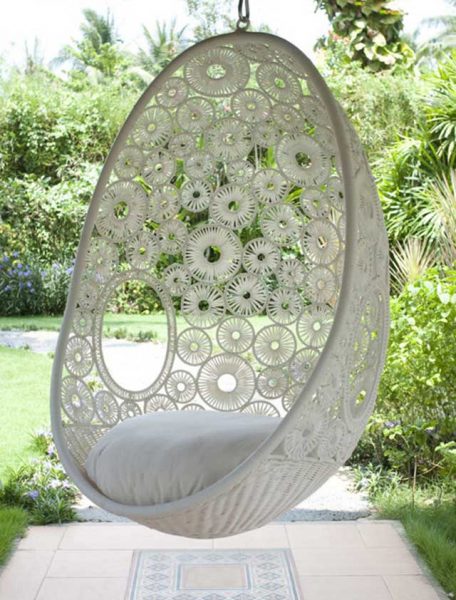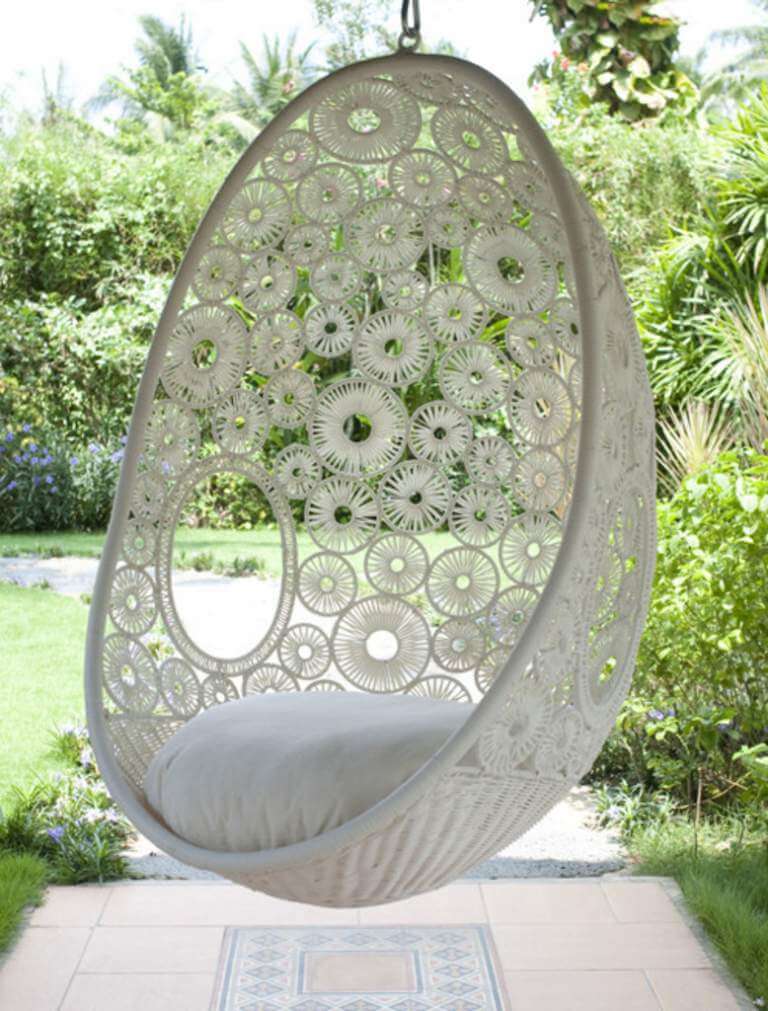 Photo: Credit
This wonderful Boho swing chair is perfect for gardens, patios, and backyards. Its intricate design allows fresh air to flow through making it a great chair for the summertime. The egg-shape is spacious and inviting, and the design is perfectly classical.
It is similar to a lovely wedding dress with its white color and frills. The circles are also like flowers with their design. The white cushion looks great and makes this chair extra cozy. This swing chair is guaranteed to enhance any yard!