However, this cute home with an extensive porch, solid rustic front door, and hanging pots with greenery would make you believe this is someone's full-time condo, it is actually the loveliest backyard playhouse someone has ever seen.  😉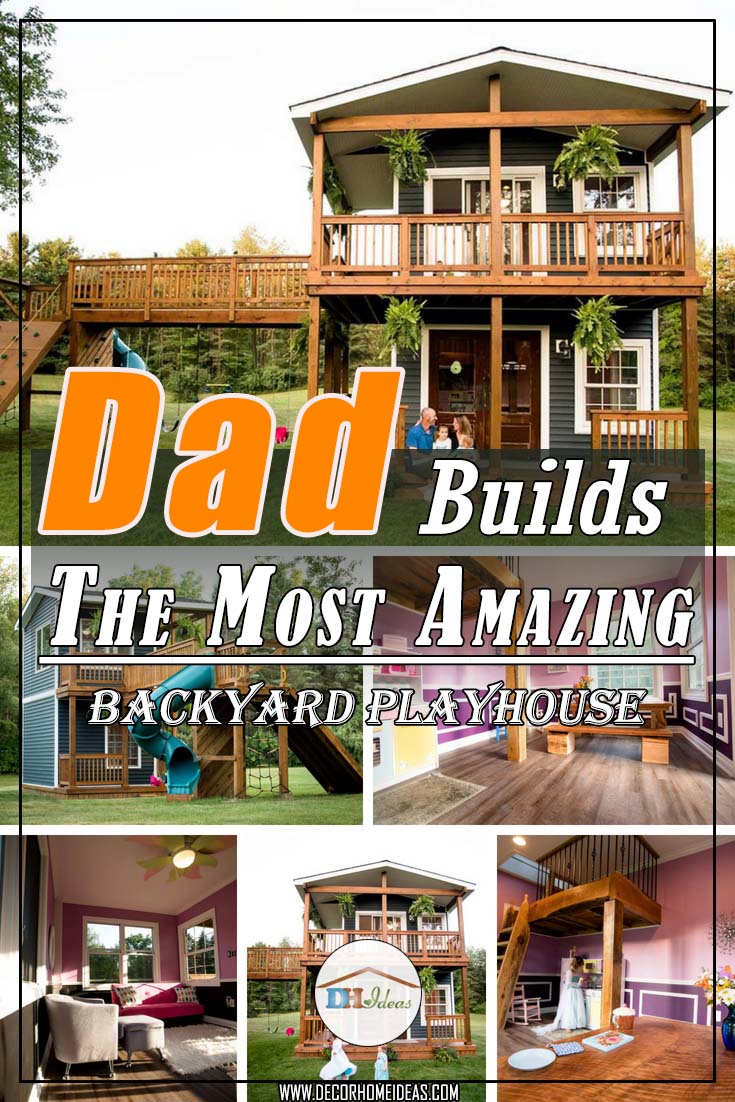 It is built by Adam Boyd, Michigan, a father of two, who used to work on this project in his free time after work and during the weekends.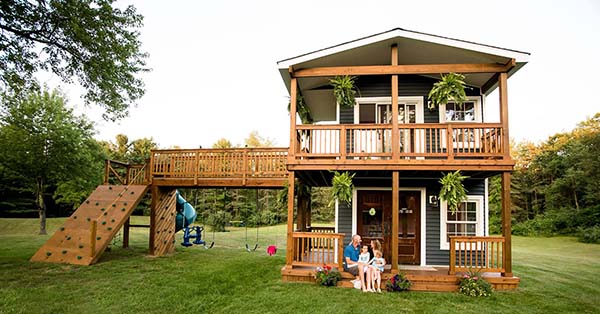 The playhouse is connected by a bridge to the tiny climbing wall and includes a slide and swing. There is also a cute kitchenette, dining corner, and a living room inside.
It is basically everything that a little princess would dream about!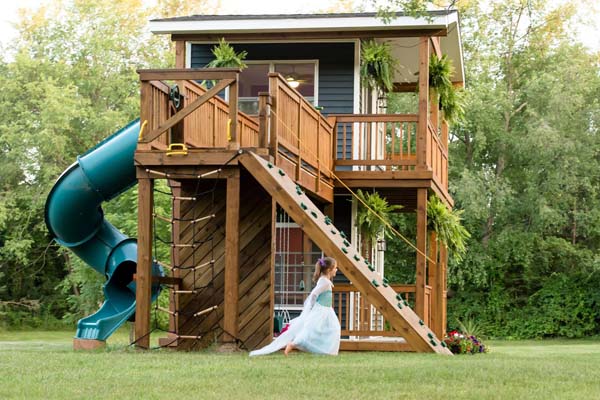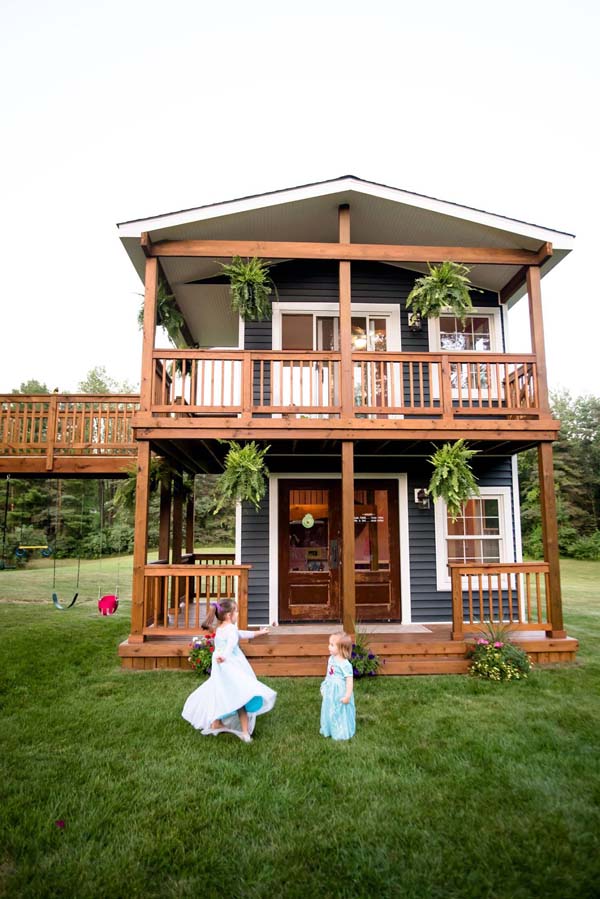 It's a place where every kid is free to explore, where he/she sets his/her own rules, and let the imagination go wild.
You can actually live inside!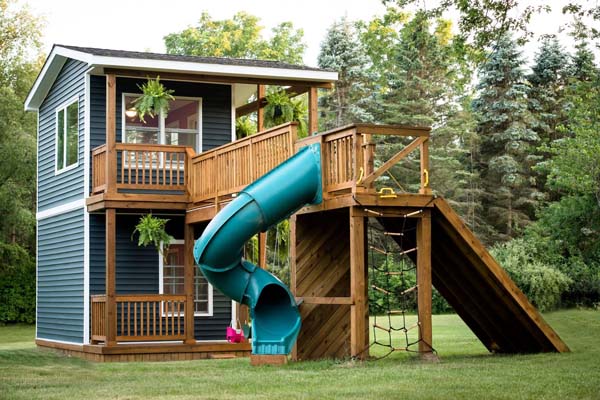 Everyone loves a slide and here is the one built for the girls to enjoy.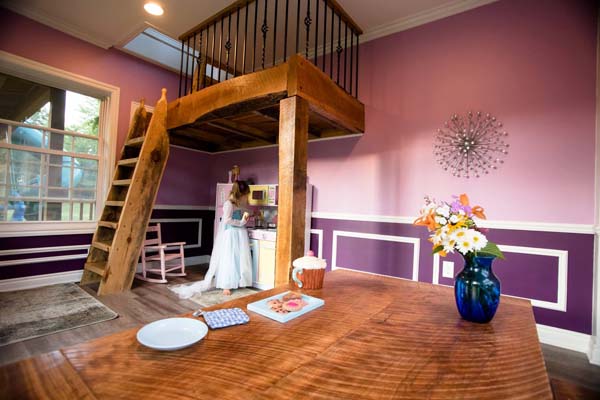 Here is the cute kitchenette for cooking air and invisible tea.  😀
The interior has a high ceiling and large windows for using the daylight.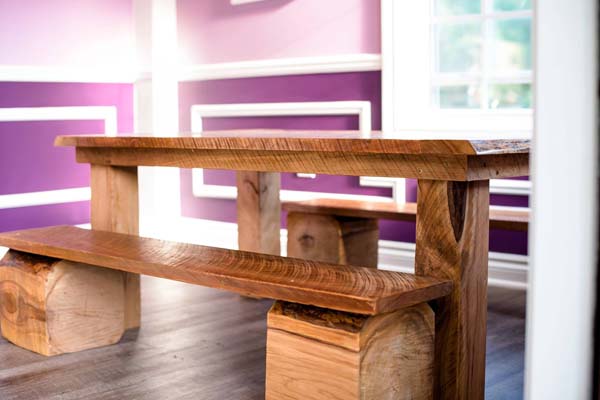 Adam built an impressive dining corner from solid wood. He made 2 cute benches so his daughters can invite some friends around for tea party.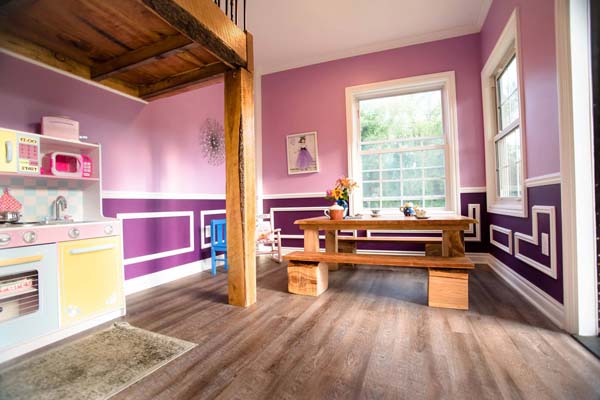 The living room, painted in soft girly colors, is very bright and spacious.
Take a look at the small accents such as fluffy carpet, cushions, and the lampoon. I just love it!
Tips: Give your child the opportunity to choose the colors of its own playhouse. In the end, it is not gonna be you to play there, but the kid, right?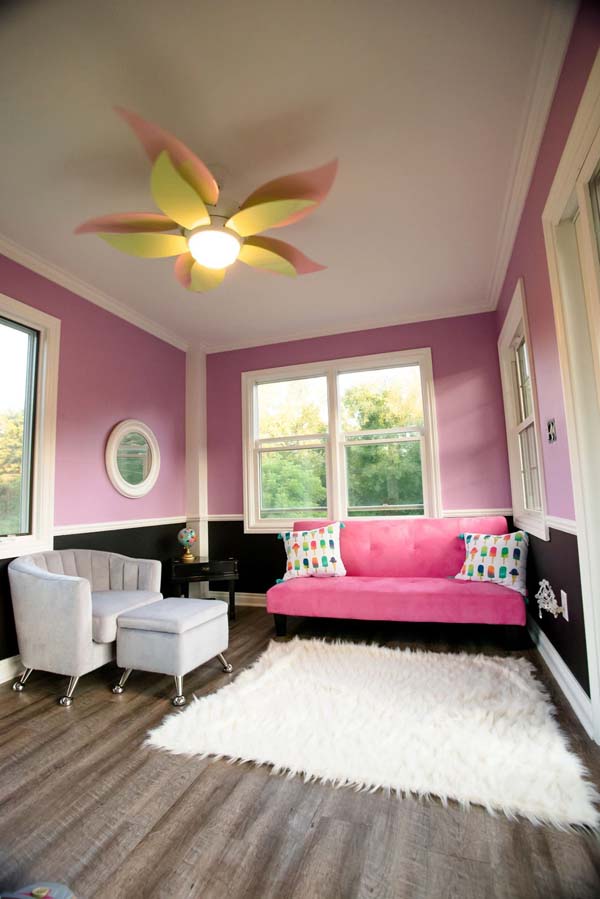 Once he shared some pictures of the playhouse to his Facebook wall, his post went instantly viral and achieved over 50,000 shares.
Thanks to the tons of comments and likes he received, Adam got inspired to build more playhouses for other families.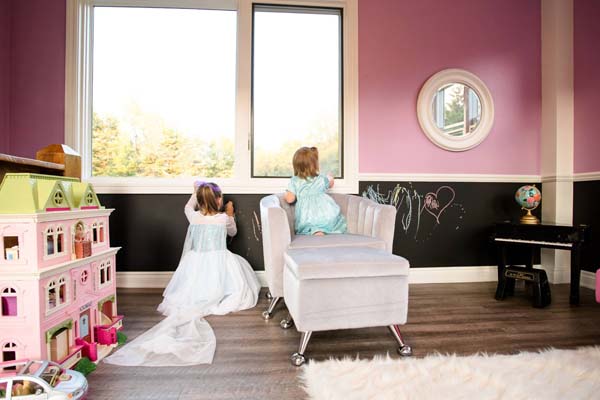 He has the needed expertise and a construction company to achieve more great results.
In the end, the biggest reward for this proud dad is the fact he made his daughters, Avery, 5 and Violet, 2, very happy. Now, they've got the best place for doll tea parties, dress up, and spending some quality family time.
 ➡ Here some important things you need to consider before making the decision of building playhouse for your child. 
There are different materials that could be used to build a playhouse, but most often it is made of plastic or wood. Prefabricated plastic playhouses could be found in every large toy store and their price may vary from $99 to $300. While the more spacious and customed structures can go up to  $35,000.
Second, think about your kid's safety. Depending on the type of playhouse you choose, there may be safety matters related to the structure. In particular, if your playhouse involves climbing walls, ladders, or ropes.
Also, you should make a raw calculation of the playhouse furniture costs. Keep in mind that a kid's imagination can take them so far.
Last but not least, if the weather in your area is severe, you should make a plan for how to weatherproof your playhouse.
Alternatives to preparing a structure for the winter would be to purchase a foldable structure and re-build it seasonally.
Photographs courtesy of Rachel Goldsworthy of Flashes of Life Photography
(h/t ABC News)