Windex is one of the most popular glass cleaners on the market.
If your supply sits unused in the cupboard between window washings, it's time to get creative — Windex can help you power through a huge range of chores.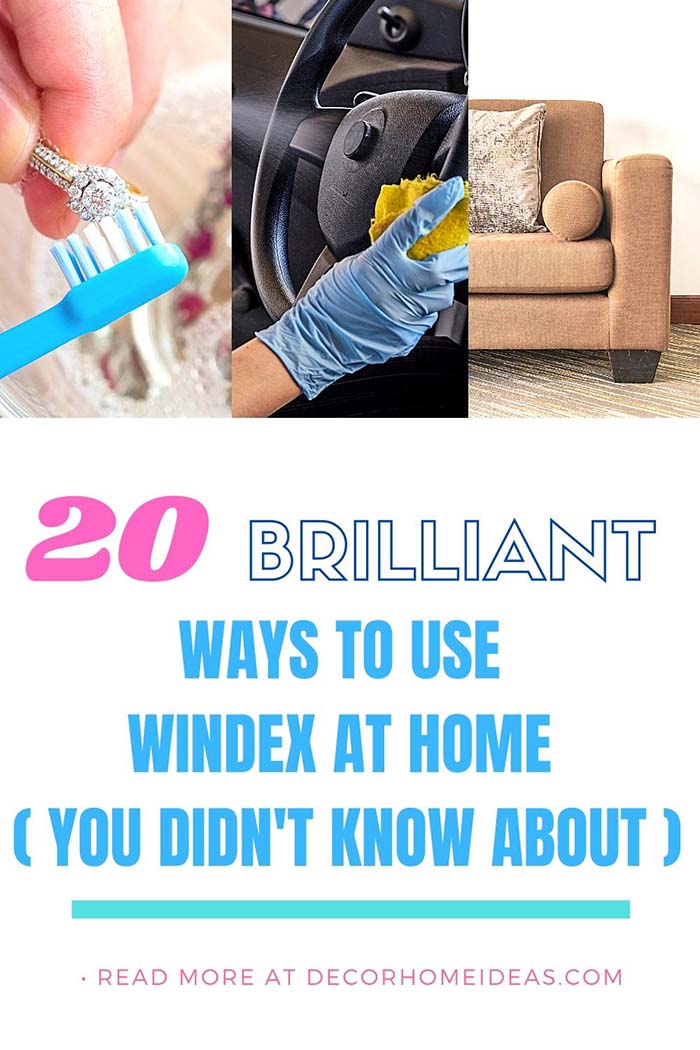 Get more from each bottle with these creative ways to use Windex at home.
1. Cleaning Windows With Windex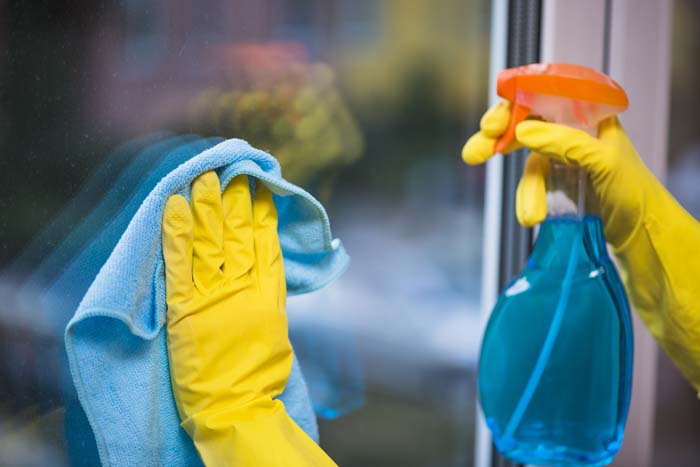 As you might guess from the product name, Windex is formulated specifically for window cleaning.
The ingredients break down stains and dirt, so you can wipe them away easily.
You can use Windex on the inside and outside of windows — for intense dirt, allow the liquid to sit for a few minutes.
2. Banish Laundry Stains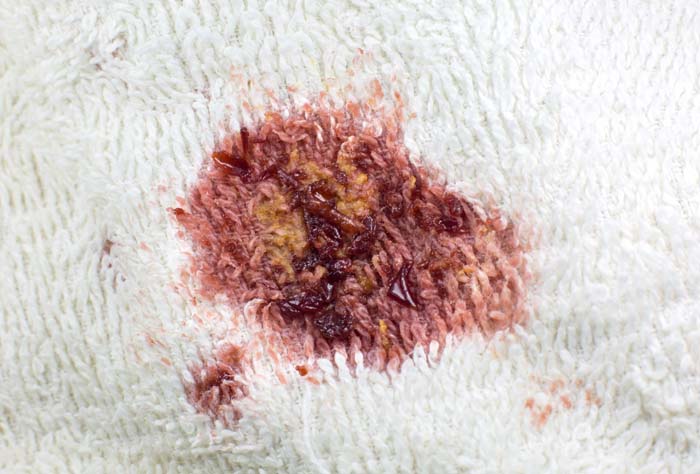 Do you have a stubborn stain on your clothing?
Windex might be just the thing you need to return the item to normal. Just spray the stay, leave it for 10-15 minutes, and rinse it out.
The trick is to use clear Windex; the classic blue product should never be used on your clothes.
It's a good idea to test the spray on a hidden part of the fabric first to make sure it reacts well with the cleaner.
3. Kitty Litter Boxes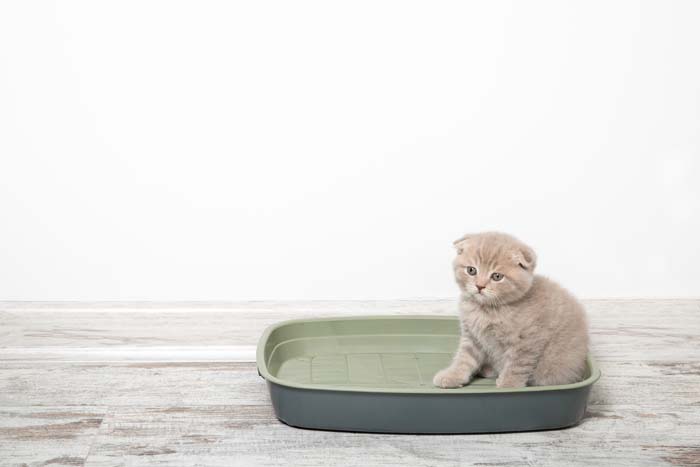 Cleaning the litter box is a necessary evil when you own cats.
If you notice an unpleasant odor or residue on the interior of the box, break out your bottle of Windex.
Coat the interior with an even layer of spray, and allow it to sit for a few minutes. The cleaners will break down greasy residue, so they're easier to wipe off.
4. Clean Microfiber Upholstery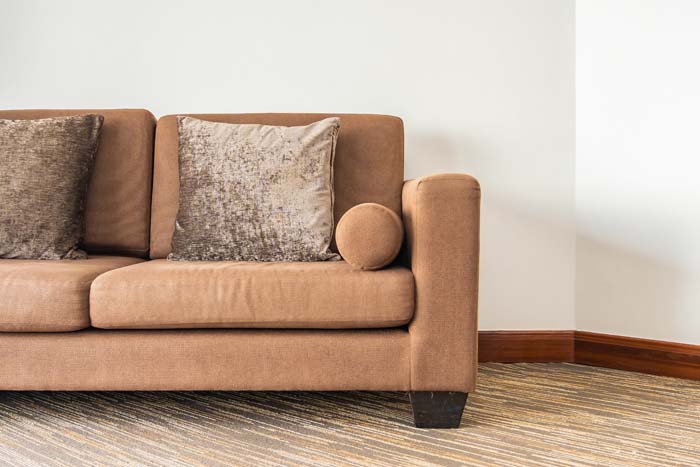 Microfiber furniture is beautiful and durable, but it's susceptible to stains if you have kids or pets. Don't bother heading to the store for a specialized cleaner; spray a little bit of Windex on the area, giving it a light coating.
Then, use a non-abrasive brush to work out the stain. If you're dealing with a big, high-visibility stain, test the Windex first on the underside of the couch to ensure it doesn't worsen the problem.
5. Bathtubs and Toilets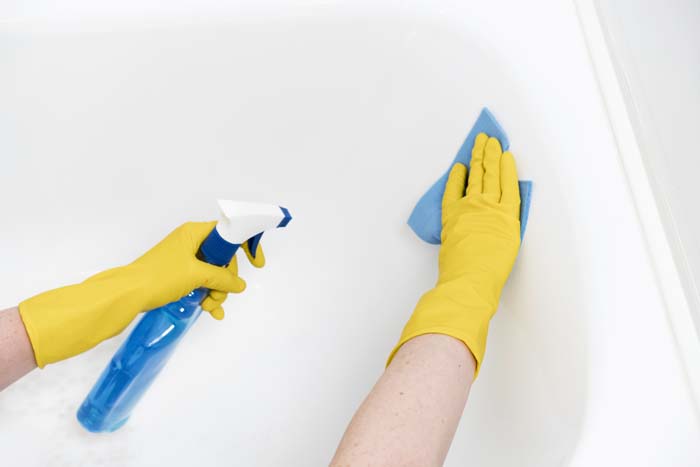 If your bathtub is a little grimy, Windex can help.
The powerful cleaning agents eat away at stains and buildup, leaving your tub looking fresh and clean.
While you're at it, use the bottle to spray down the toilet for a quick clean.
6. Wash the Car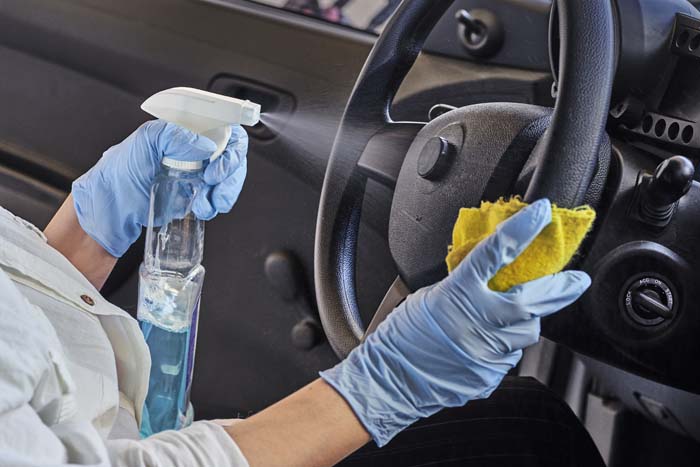 If you're like many people, you don't think about cleaning the car until the mess has gotten out of control.
Instead of ignoring the problem, try tucking a small bottle of Windex in the seat pocket.
Spray some on a microfiber cloth, and use it to wipe down the interior. You can even use the cleaner to remove residue from the exterior of the car.
7. Faucets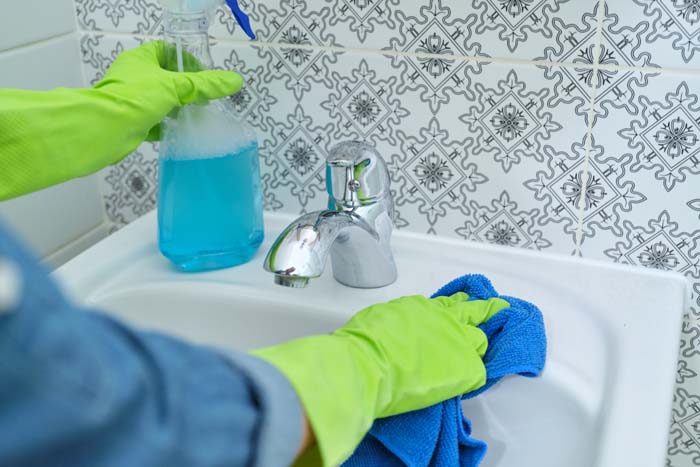 Faucets undergo constant splashing, so they tend to gather residue from hard water, soap, and toothpaste.
If you notice that your kitchen or bathroom faucets are looking a little dull, spray them with Windex; make sure to get the underside. Wait a minute, and then wipe the surface with a clean, dry cloth.
8. Cleaning Door Knobs With Windex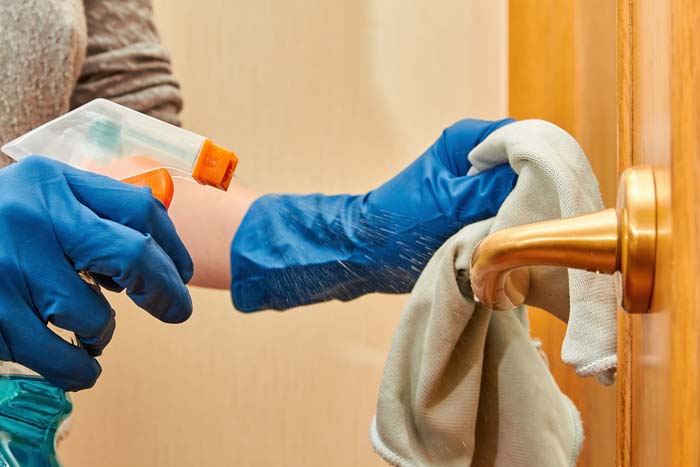 If you're thinking about high-touch surfaces in the home, door knobs are at the top of your list.
Everyone who walks in the door touches them, transferring germs, oils, and dirt.
The next time you're cleaning the windows, spray the knobs and handles with Windex. You'll remove the germs, and your hardware will look fantastic.
9. Zap Pesky Bugs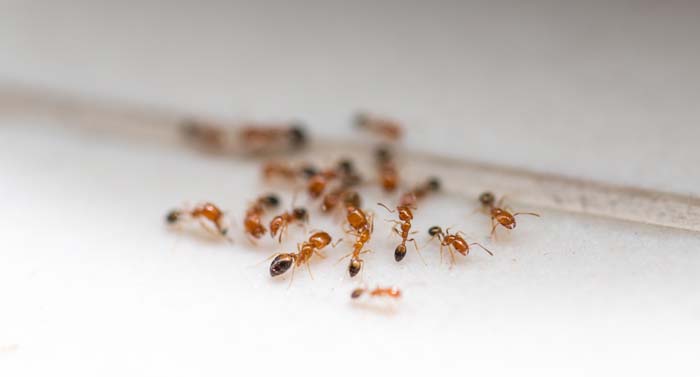 When spring and summer roll around, many homeowners notice an uptick in the number of bugs and ants that enter the house.
If you want to stop a stream of insects in their tracks, reach for Windex. A single spray is all you need to kill the critters.
Deter further infestations by spraying a line of Windex around the door, window, or other openings.
10. Cleaning Your Iphone's Screen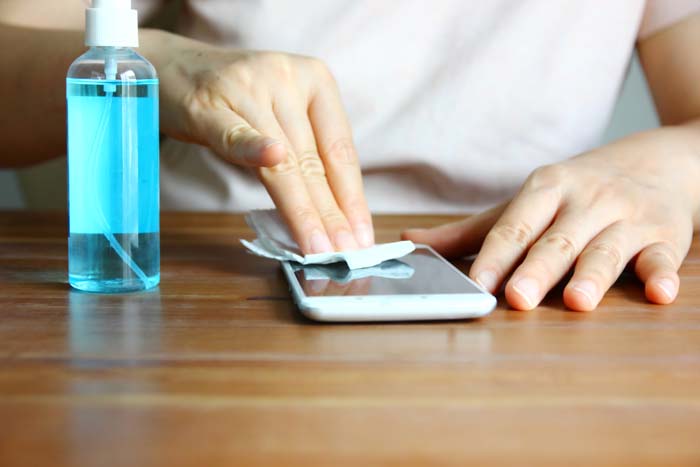 Is your phone screen filled with fingerprints? Make it look like new with Windex.
Just apply a small spray to a clean, dry microfiber cloth. Use the cloth to wipe down the screen.
Small pieces of dirt trapped in the cloth can scratch the screen, so it's a good idea to shake it out first.
11. Cleanse the Kids' Stuff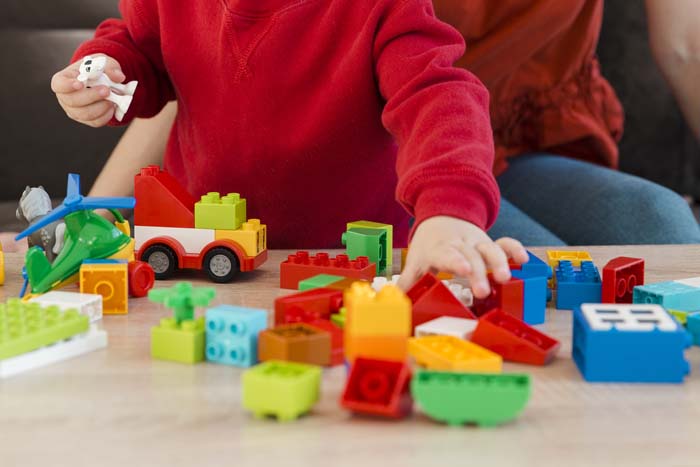 If you're a parent, you know the truth — kids are messy.
Little ones love to dig in the dirt, pick up food with their hands, and touch all manner of surfaces.
Then, they transfer the germs and dirt to their toys. When you're cleaning the playroom, use Windex to clean hard-surface toys.
Just make sure to rinse them off thoroughly afterward to prevent your kids from ingesting the cleaner.
12. Clear Up Crystal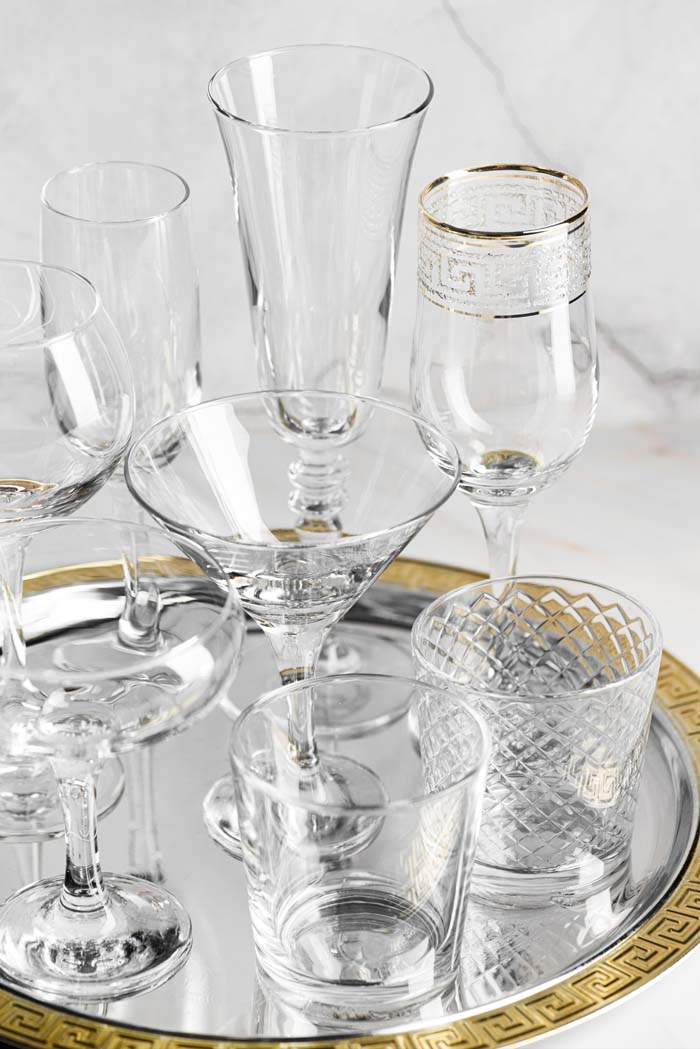 Give your gorgeous crystal pieces a fresh new look with a cheap bottle of Windex. The cleaning agents work beautifully on the hard surface, eliminating dust and debris that builds up in storage.
If you have cut-crystal pieces, you can take the cleaning process a step further by wiping down each tiny facet with a cotton swab.
13. Freshen Your Front Porch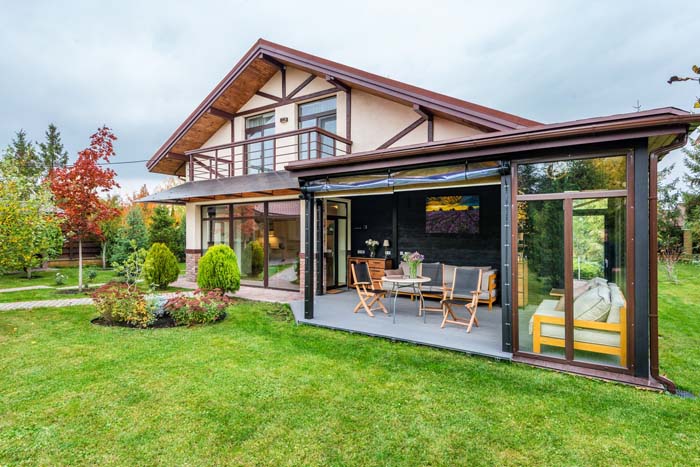 Have you ever gone out to your outdoor sitting area, only to discover that the furniture looks dull or dirty?
This is normal, especially if you live in an area with heavy precipitation or high winds.
Fortunately, there's no need to hose down the furniture — just spray it with Windex and use a clean cloth to wipe it down. For extremely dirty pieces, allow the cleaner to sit for 3-5 minutes.
14. Keep Counters Clean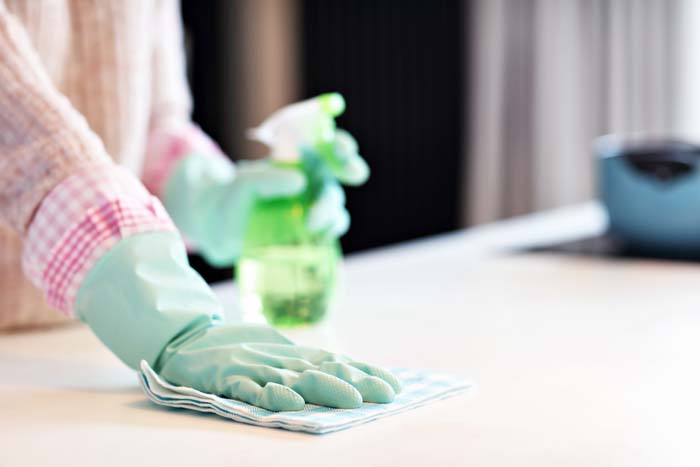 Whether you have tile counters or classic marble, Windex is the perfect cleaner.
You can also use it on glass, stainless steel, or enamel surfaces, which saves time in the kitchen-cleaning process.
15. Make Your Jewelry Sparkle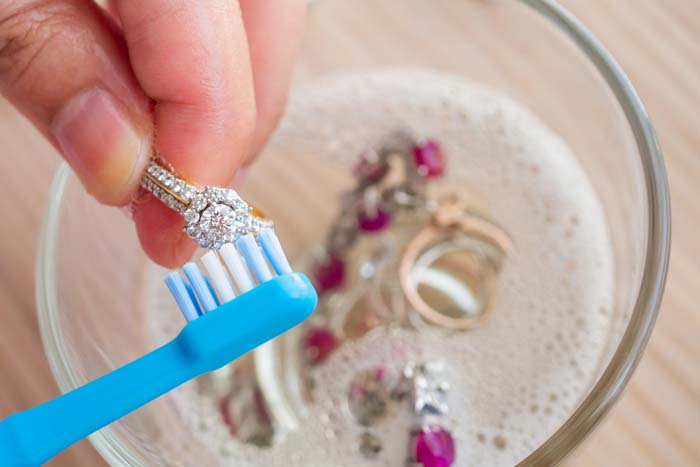 Over time, jewelry tends to lose its shine. Remove the coating of dirt and oil with a little bit of Windex.
For intricate pieces, scrub the surface gently with an old toothbrush. Rinse off the piece, and admire its newfound shine.
16. Kitchen Appliances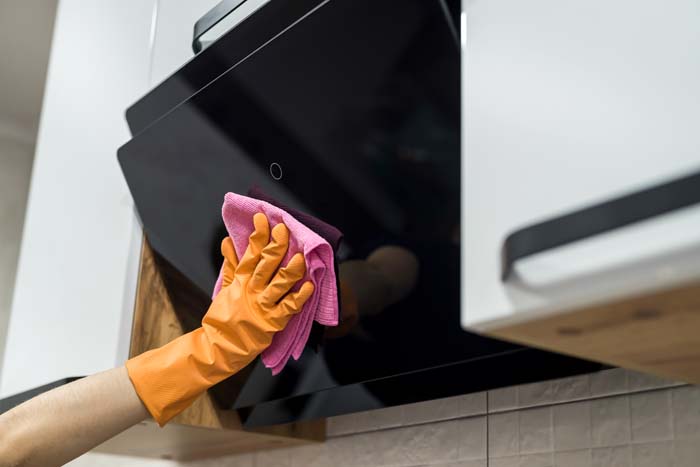 Appliances are easy to ignore when you're cleaning the kitchen — after all, they're made to resist fingerprints.
While you're wiping down the counters, use Windex to spruce up your stove, refrigerator, dishwasher, and microwave.
You can even apply it to mixers, air fryers, coffeemakers, and other common appliances.
17. Marble or Granite Floors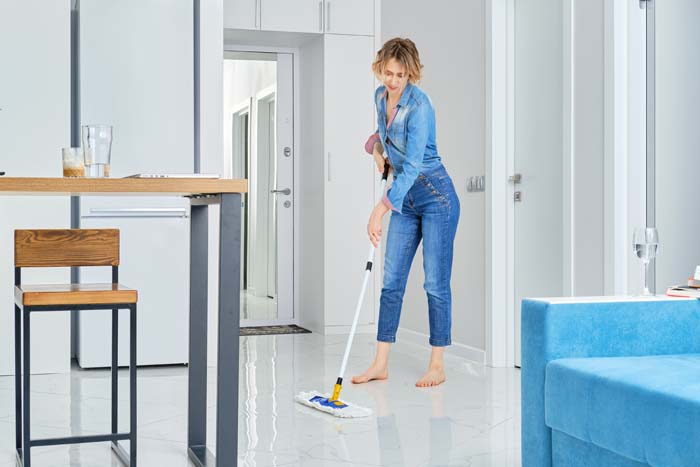 Does your home have granite or marble flooring? Don't spend money on expensive specialty cleaners;
Windex will do the trick. All you need to do is add a bit of Windex to a bucket of warm water.
Use this mixture to mop the floors as usual. Use Windex only on stone — it can damage porous flooring like wood.
18. Say Goodbye to Grease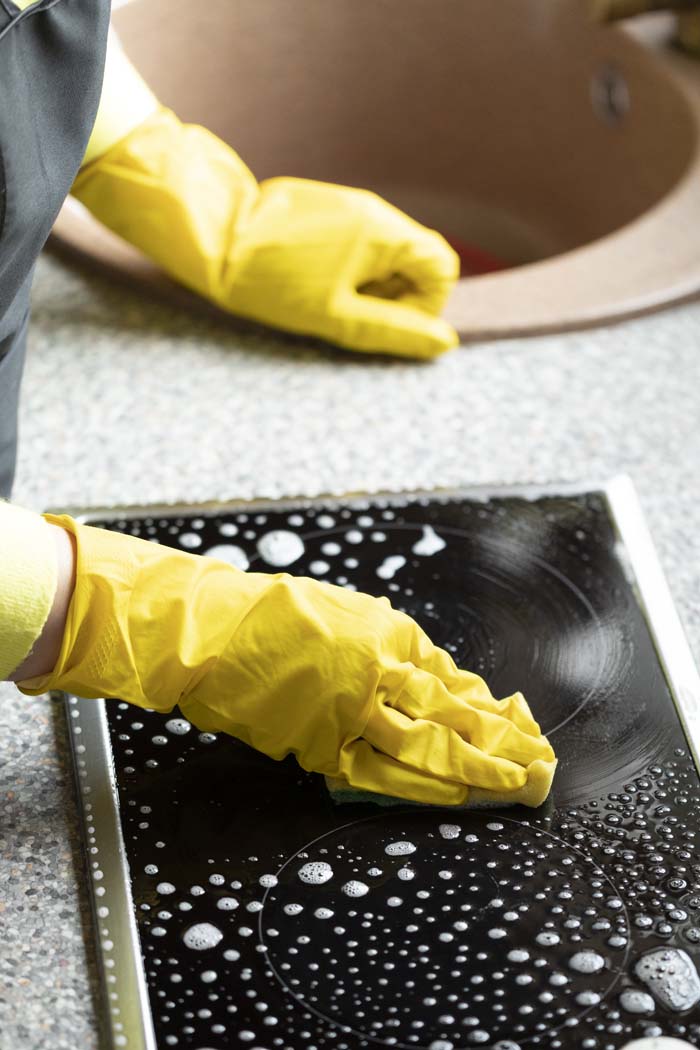 Any time you notice grease buildup on the kitchen vent hood, car door, or countertops, break it down with Windex.
The cleansing agents are caustic, which means that they cut through even tough grease quickly. That way, you can eliminate buildup without hours of scrubbing.
If you're cleaning any surface that gets hot, such as a coffee-pot warmer or an oven, wipe the surface with a wet cloth before using it again.
19. Shower Tiles Cleaner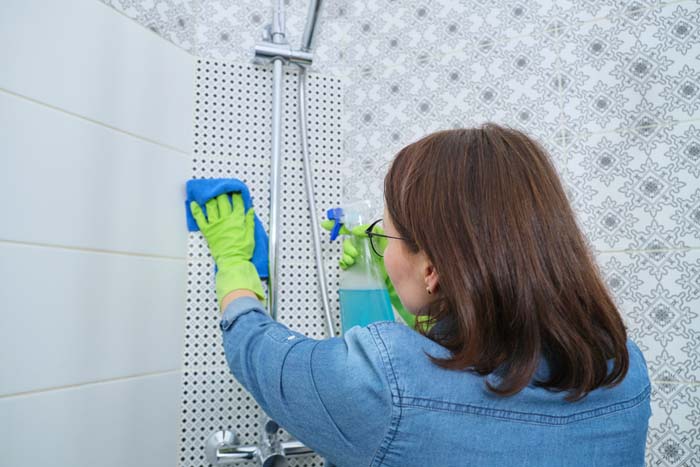 If you have a tile shower, you know that the tiles and grout can accumulate soap scum at a remarkably fast rate.
To reduce the need for frequent grout-scrubbing, keep a bottle of Windex and a brush under the bathroom sink.
Once a week, do a quick cleaning — it'll ward off scum and keep your shower looking great.
20. Whiteboard Eraser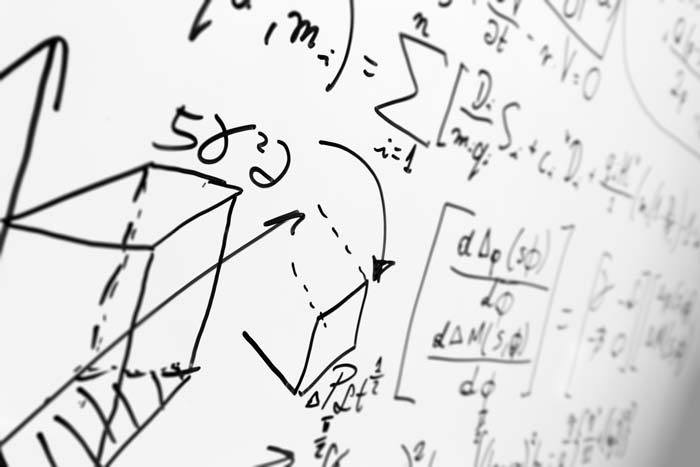 A whiteboard is a fantastic way to take notes, but it tends to retain "ghost" remnants of marker ink.
Remove these faint colors with Windex. The cleaner is safe to use on the board, and it works on most major dry-erase markers.