When you start to build a collection of Christmas decorations, it can be difficult to figure out where to start. What items are essential?
What do you need to make your house look professionally decorated?
To help, we've created a list of 25 crucial items — with these key decorations on hand, you'll have everything you need to deck the halls year after year.
1. Christmas Tree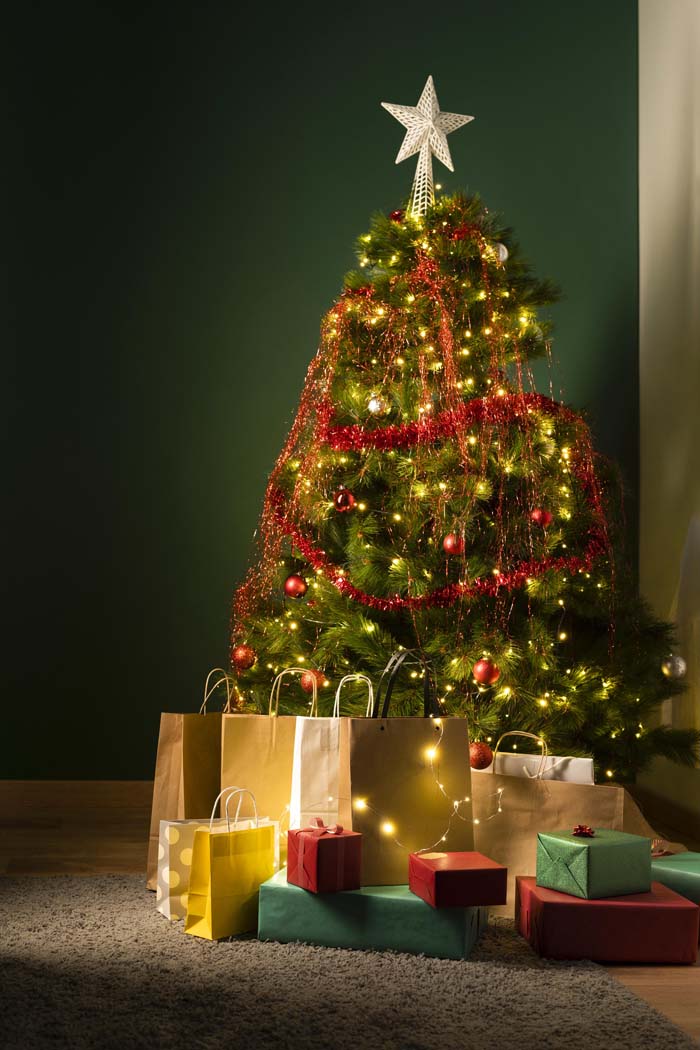 The Christmas tree is the biggest and most visible of all your Christmas decorations.
Whether you prefer the fresh scent of a real tree or the convenience of an artificial tree, the option you choose sets the tone for the entire house.
Some models even come with lights attached for instant brightness.
2. Tree Skirt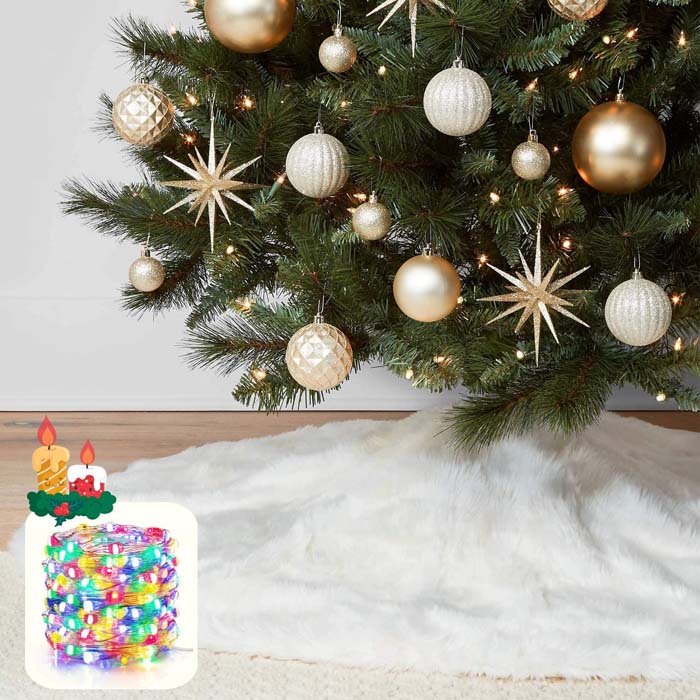 There's no getting around it — tree stands are not pretty.
That's where the humble tree skirt comes in.
It covers the stand, creating a pop of color that looks lovely even before you put presents under the tree.
As a bonus, the tree skirt is a handy way to prevent needles from working into the fibers of your carpet.
3. Ornaments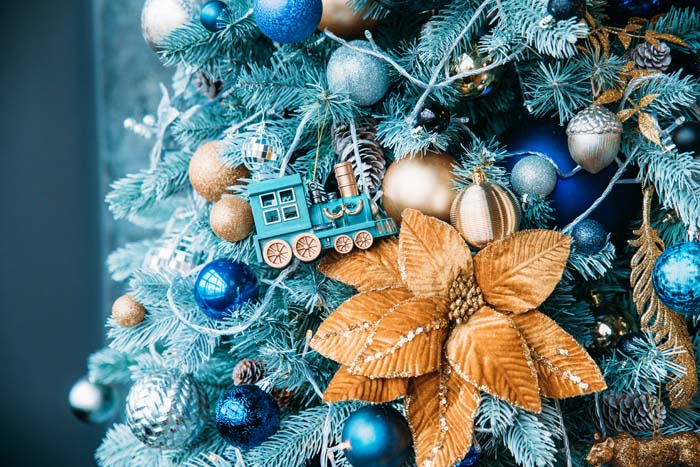 Ornaments take your Christmas tree from good to great.
The ornaments you choose depend on your personal style; if you love a themed, color-coordinated tree, simply purchase ornaments in a similar palette.
If you prefer a casual, homey tree, you can build a collection over the years.
See also: 35 Cute Dollar Store DIY Christmas Ornaments
4. Tree Topper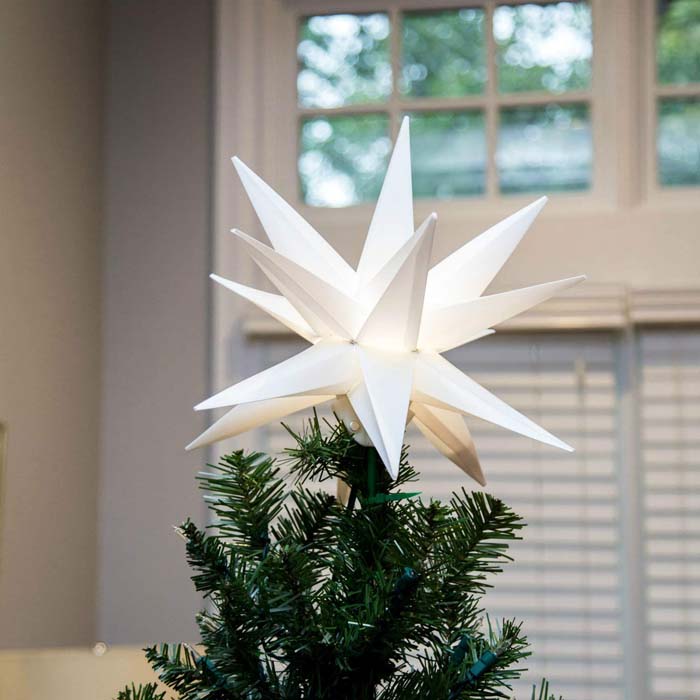 The tree topper is the cherry on top of a beautiful Christmas tree.
Flat stars and angel figurines are traditional options, but you can also find vintage and contemporary designs.
Some toppers come with lights, fiber optics, or color-changing LEDs.
You can even find models with attached Santa figurines that fly around the top of the tree.
5. Christmas Wreath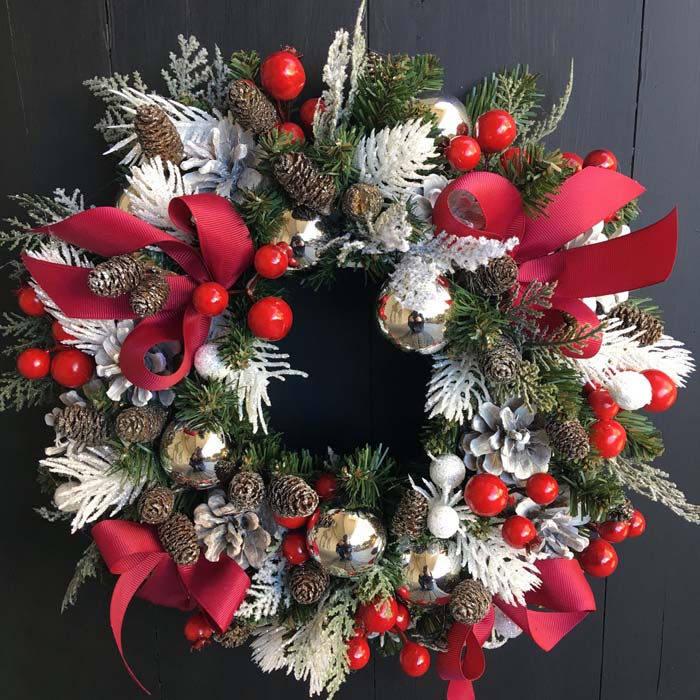 A wreath decorates your front door, adding a cheerful, festive look to the front of your home.
Typical wreaths feature a ring of greenery, often accented with a large red bow.
If you want something different, you can find options made from Christmas ornaments, pom poms, ribbons, and burlap.
6. Stockings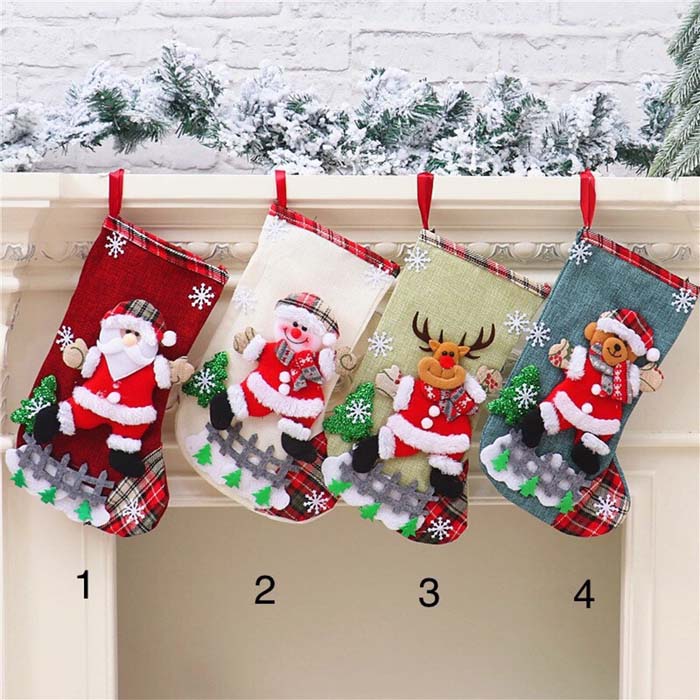 Stockings are the perfect spot to place candies and other small treats to enjoy on Christmas morning.
Choose stockings in a range of styles and materials — whether you prefer glam faux fur or traditional Christmas designs, there's an option to suit your tastes.
7. Santa Claus Figure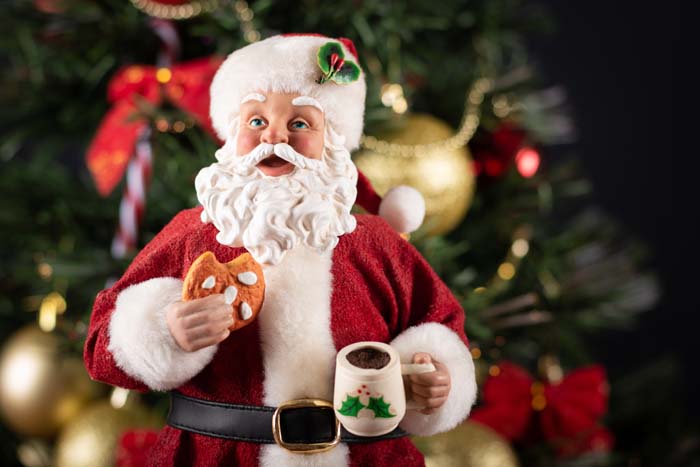 Santa Claus is the central figure in a secular Christmas display.
With his cheerful red coat and jolly white beard, he represents joy and generosity to kids throughout the world.
A Santa figurine is the perfect way to dress up a side table or a mantel during the holiday season.
8. Reindeer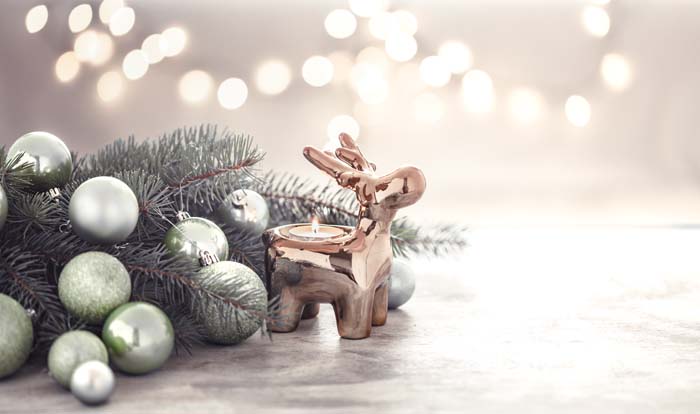 Every Christmas, Santa flies around the world in a sleigh pulled by magical flying reindeer.
Bring this part of the story into your home with reindeer figurines.
Choose decorative sculptures, candle holders, or wall hangings for a touch of classic Christmas cheer.
9. Mini Tree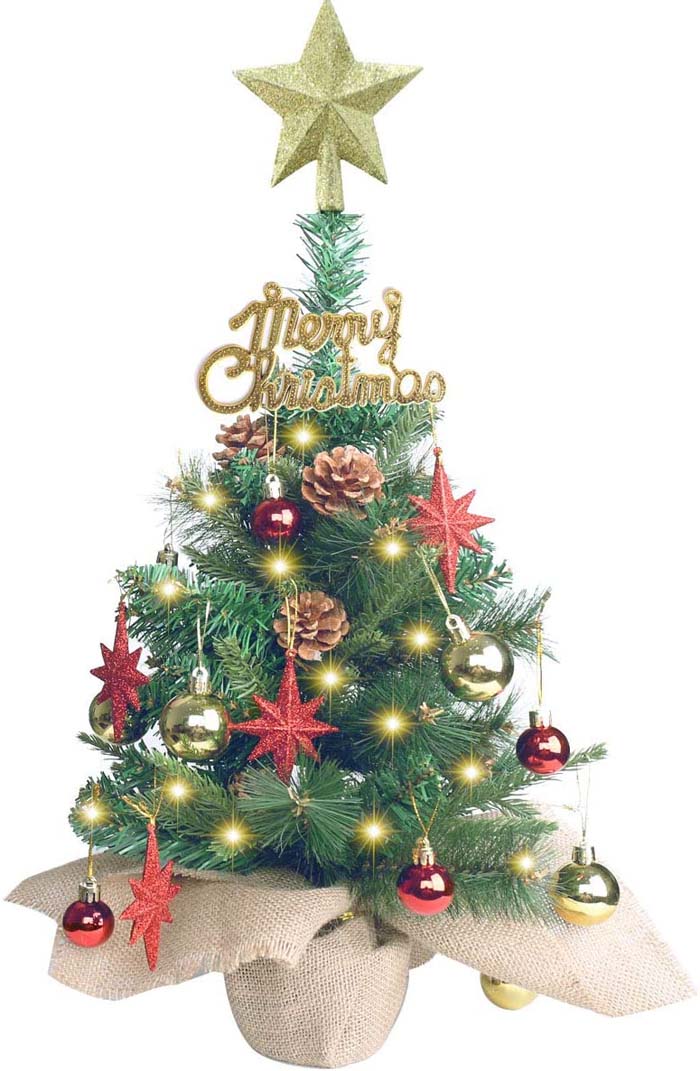 You can never have too many Christmas trees — and if you don't have space for a second full-size tree, a mini tree is a perfect solution.
Set this tiny tree on a table, desk, or shelf for a burst of festive color and cheer every time you walk into the room.
10. Nativity Scene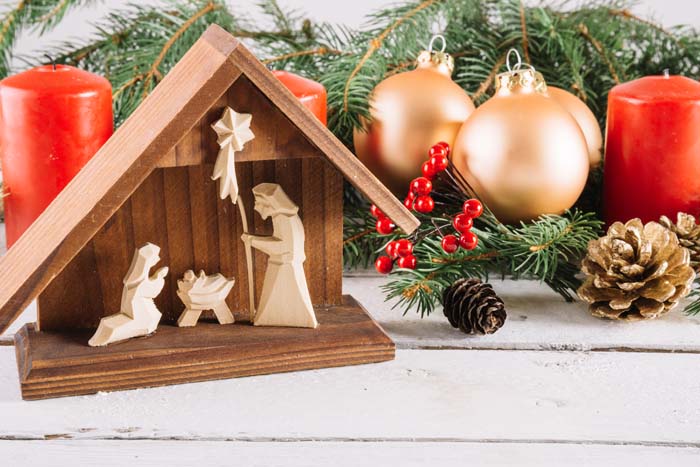 The nativity scene is a religious decoration that marks the story of the first Christmas.
Most models include Mary, Joseph, and baby Jesus; others come with animal figures and a stable.
Nativity scenes are a lovely way to adorn a mantel or a window ledge.
11. Garland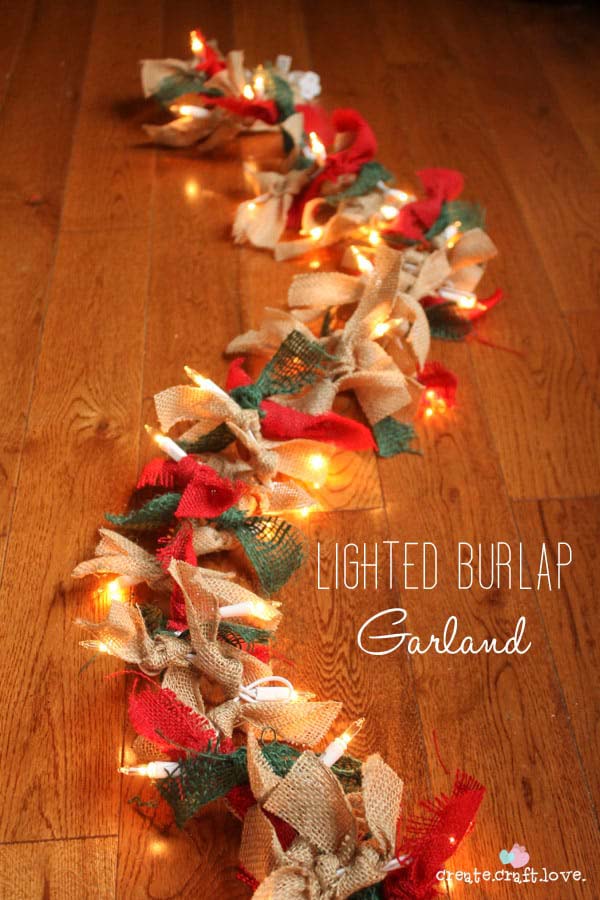 Garland is one of the easiest ways to dress up any room in the house.
Hang it on top of a window, use it to frame a door, set it on your mantel, or place it on a banister.
With options made from greenery, ribbons, burlap, Christmas balls, tinsel, and more, there's a garland for every taste.
12. Putz Houses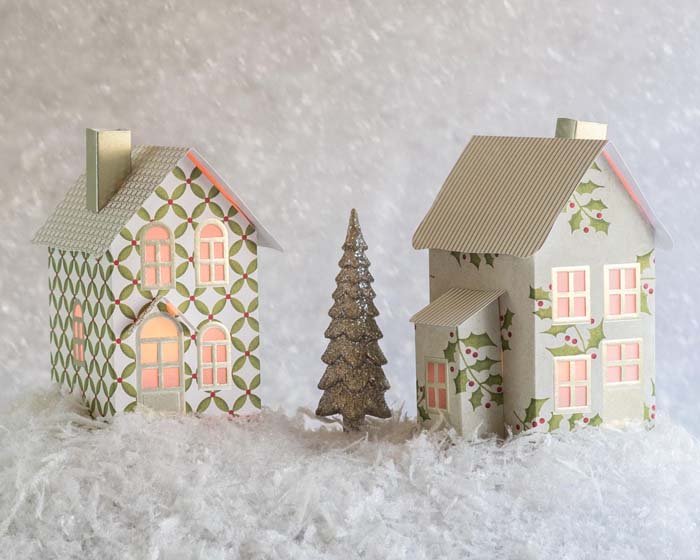 These super-cute Putz houses are a fun way to create a Christmas village.
The tiny frames are adorable on their own; add a light-up interior, and you have a decoration you'll look forward to pulling out every year.
13. Poinsettias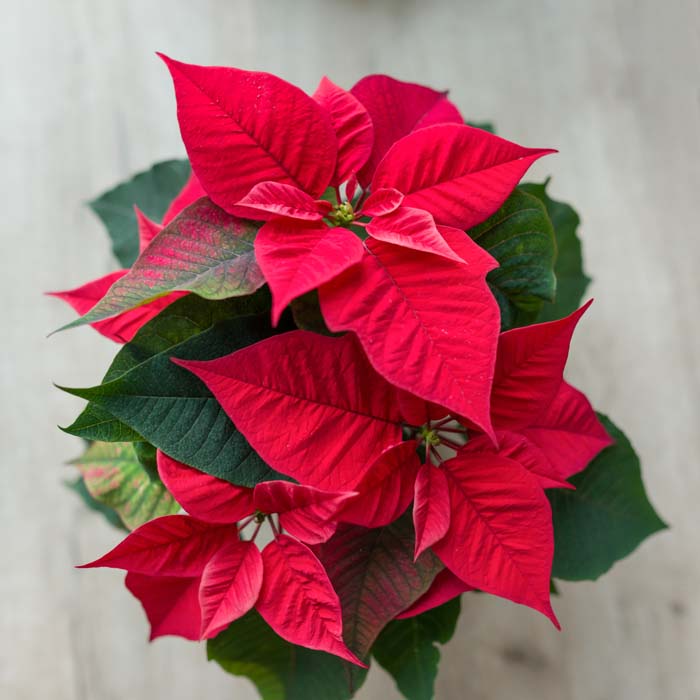 Is there anything that screams "Christmas" like poinsettias?
With their enormous petals and brilliant red color, these gorgeous flowers instantly brighten your home.
Use them on an entry table or anywhere that needs a bit of Christmas cheer.
14. Candles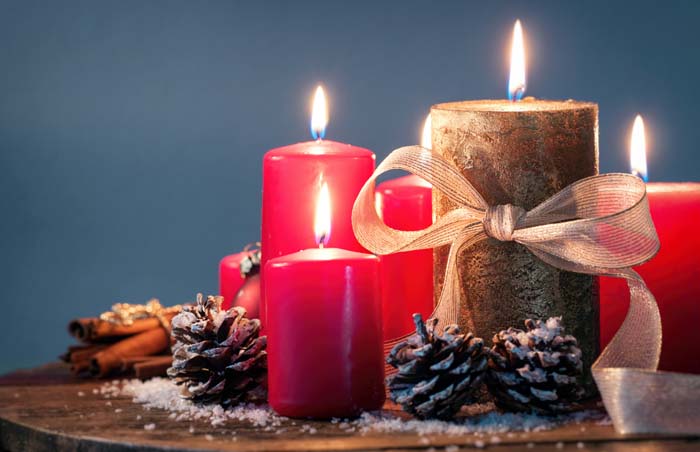 Bring a warm, welcoming feeling to your home at Christmas with candles.
Affordable and beautiful, they're an easy way to accent a centerpiece or decorate a coffee table.
For an extra-special touch, choose a scented candle in a festive fragrance.
15. Nature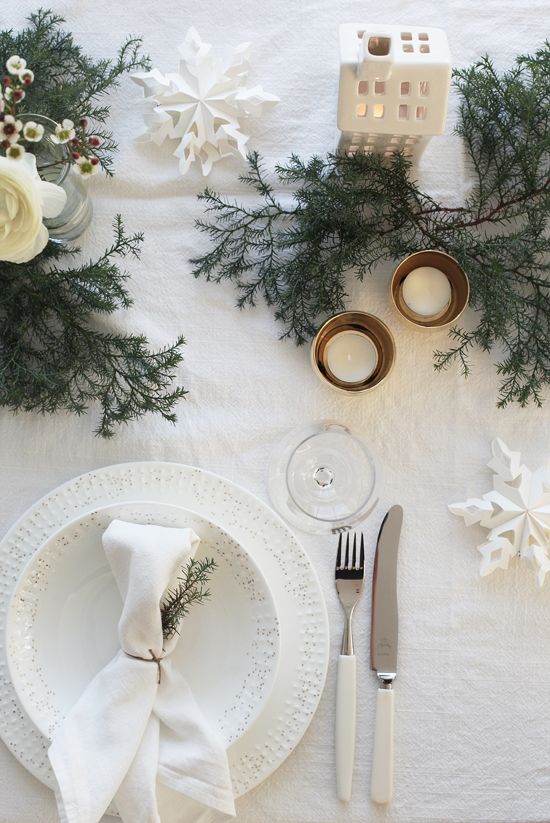 Christmas isn't Christmas without a bit of fresh, natural greenery.
Pine and fir boughs are traditional options, but you can choose anything that's native to your area.
Boxwood, magnolia leaves, and even palm fronds all bring color and life to your Christmas decor.
16. Mistletoe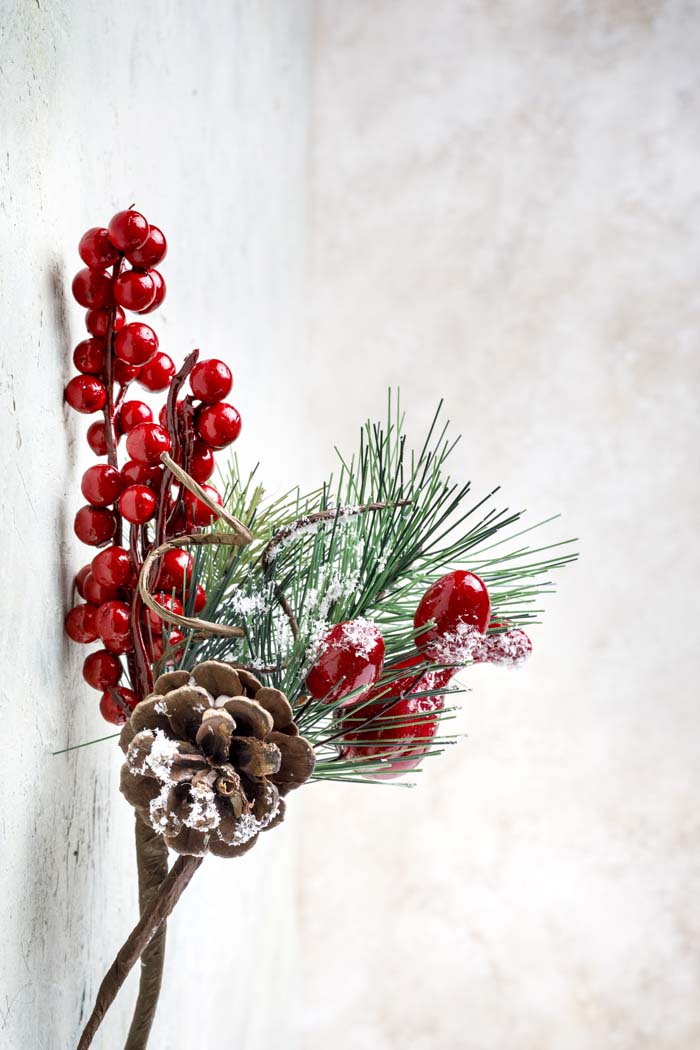 Mistletoe is a Christmas classic, and for good reason — as legend has it, this lovely plant brings luck and wards off evil spirits.
Another tradition suggests that you kiss under the mistletoe.
Whether or not you stick to these customs, the bright green leaves are a beautiful addition to your Christmas decorations.
17. Tinsel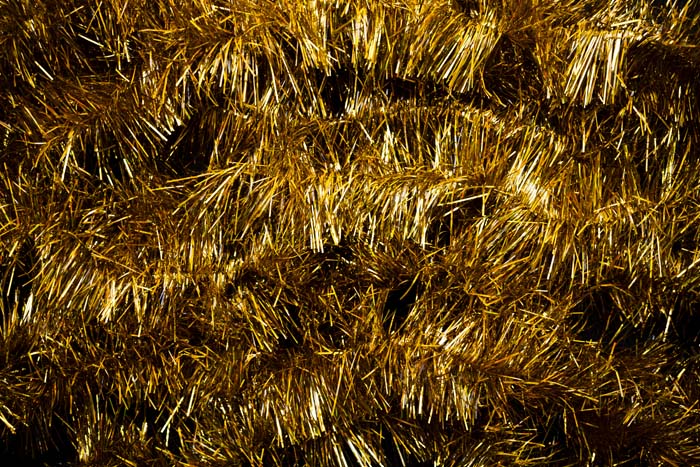 Do you love a bit of sparkle and shine with your Christmas decor?
Tinsel is a must-have decoration. Made from thin, metallic strips, it's designed to mimic the look of ice.
Individual tinsel strips lend a retro look to your Christmas tree, while tinsel garland comes with easier cleanup.
18. Nutcracker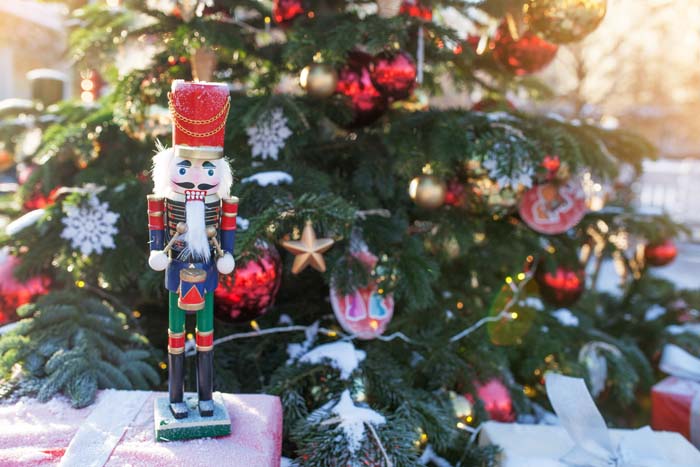 The humble nutcracker is a key player in Christmas traditions from around the world.
Decorative options often resemble soldiers, complete with colorful uniforms and a tall hat.
19. Advent Calendar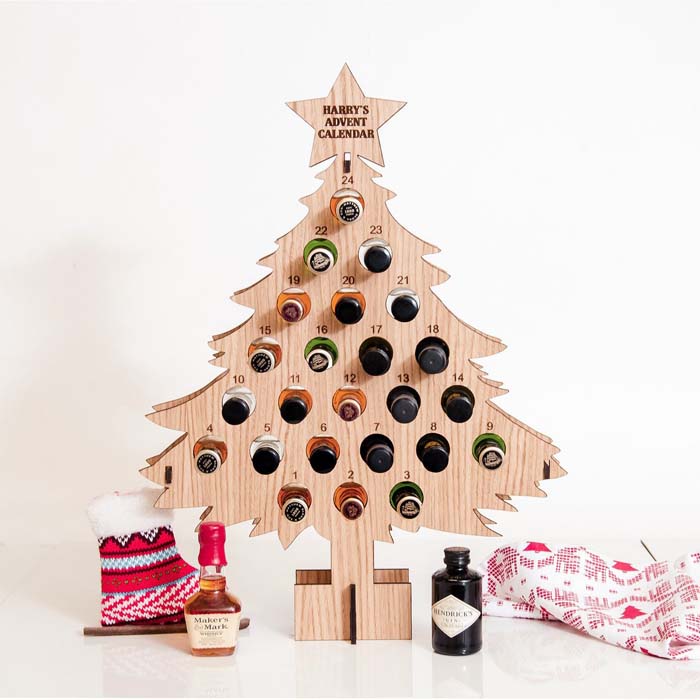 An Advent calendar has its roots in religion, but is often used as a secular way to celebrate the Christmas season.
Every day, you open a new door or container to reveal a special treat.
The calendar stops on Christmas Eve, making it the perfect way to build excitement throughout the month.
20. Christmas Linens (Bedding, Sheets)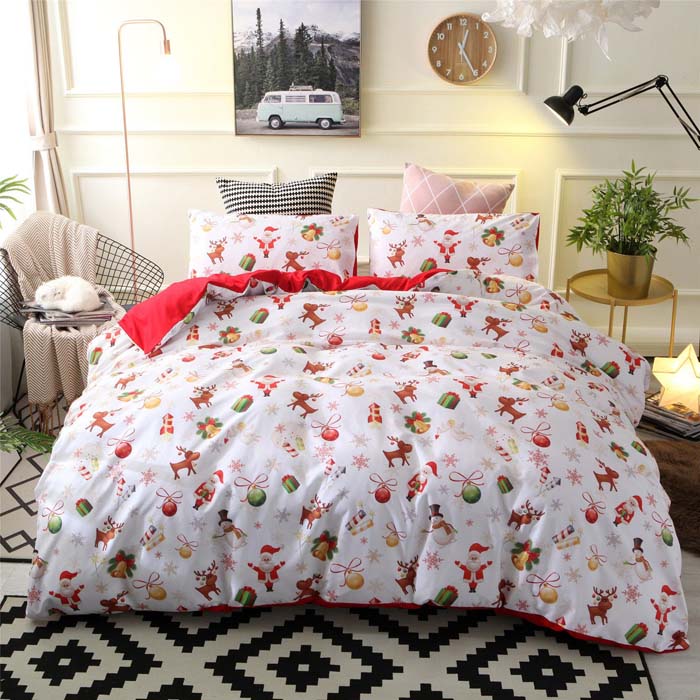 Why stop at decorating your living and dining spaces?
Bring Christmas into your bedrooms with festive linens.
Traditional red, white, and green prints instantly dress up your bedroom.
For an option you can leave on the bed all season, look for winter-themed prints and icy colors.
21. Christmas Tableware (Plates, Napkins, Serving Platters)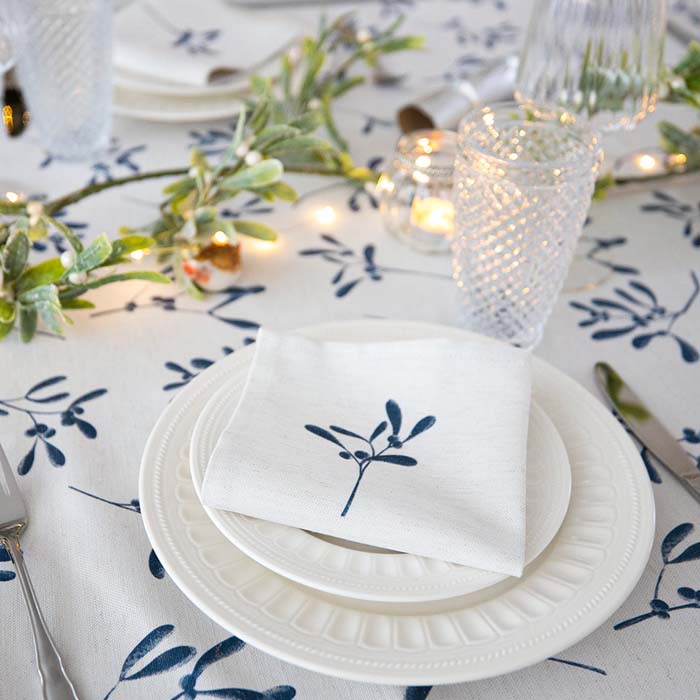 Whether you're cooking dinner for your immediate family or hosting a big group, Christmas tableware is a must.
Special-occasion plates, serving platters, and napkins make every meal feel more momentous.
Opt for a traditional Christmas print, or choose any wintry theme you like.
22. Red Velvet Ribbon Bows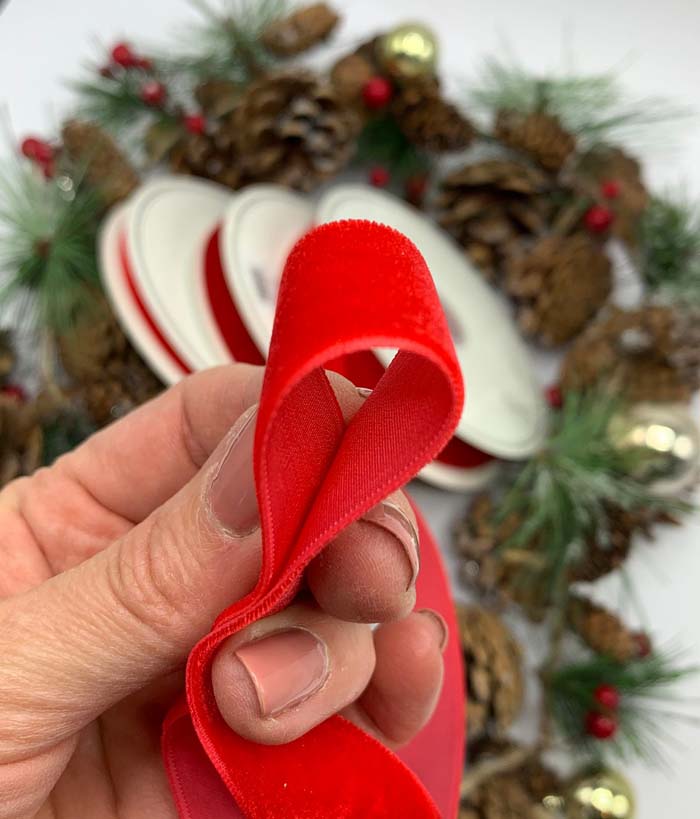 Whether you're decorating the tree or a wreath, red velvet ribbon bows are a versatile ornament.
Make your own or buy them in packs, and place them anywhere you want a pop of color — add them to window treatments, tie them into a garland, or tuck them into centerpieces or shelves.
23. Fake Snow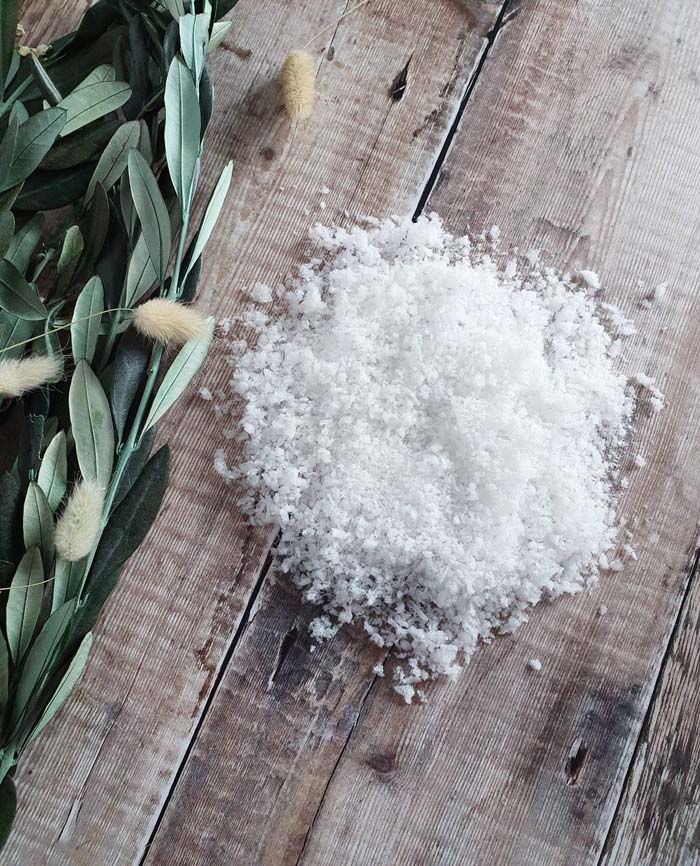 Do you love a white Christmas?
No matter what the weather's like outside, fake snow can bring your dream to life.
Sprinkle it into centerpieces, spray it on trees, or make your own snow globes.
24. Christmas Centerpiece
Get your dining room ready for the holidays with a Christmas centerpiece.
This is a change to go all out; don't be afraid to choose designs with plenty of sparkle and color.
Candles are a timeless addition to any centerpiece.
25. String Lights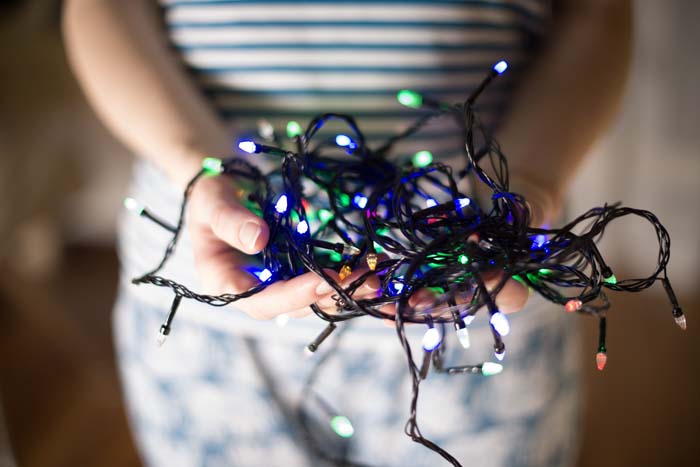 String lights add a pop of magic to your home at Christmas.
Whether you like sophisticated white lights or joyful multicolored versions, it's a breeze to find options in any size and style.
Put lights on your Christmas tree, around your windows, and across the exterior of your home.
For extra color and light, use battery-operated strands to decorate shelves, centerpieces, and TV stands.