Do you already miss your outdoor garden? Don't be anymore!
Enjoy the beauty of blooming and green flowers again but inside your home.
Use the windowsills as a place to make your indoor garden as these spots provide enough bright light and air for the plants to feel, grow and look well.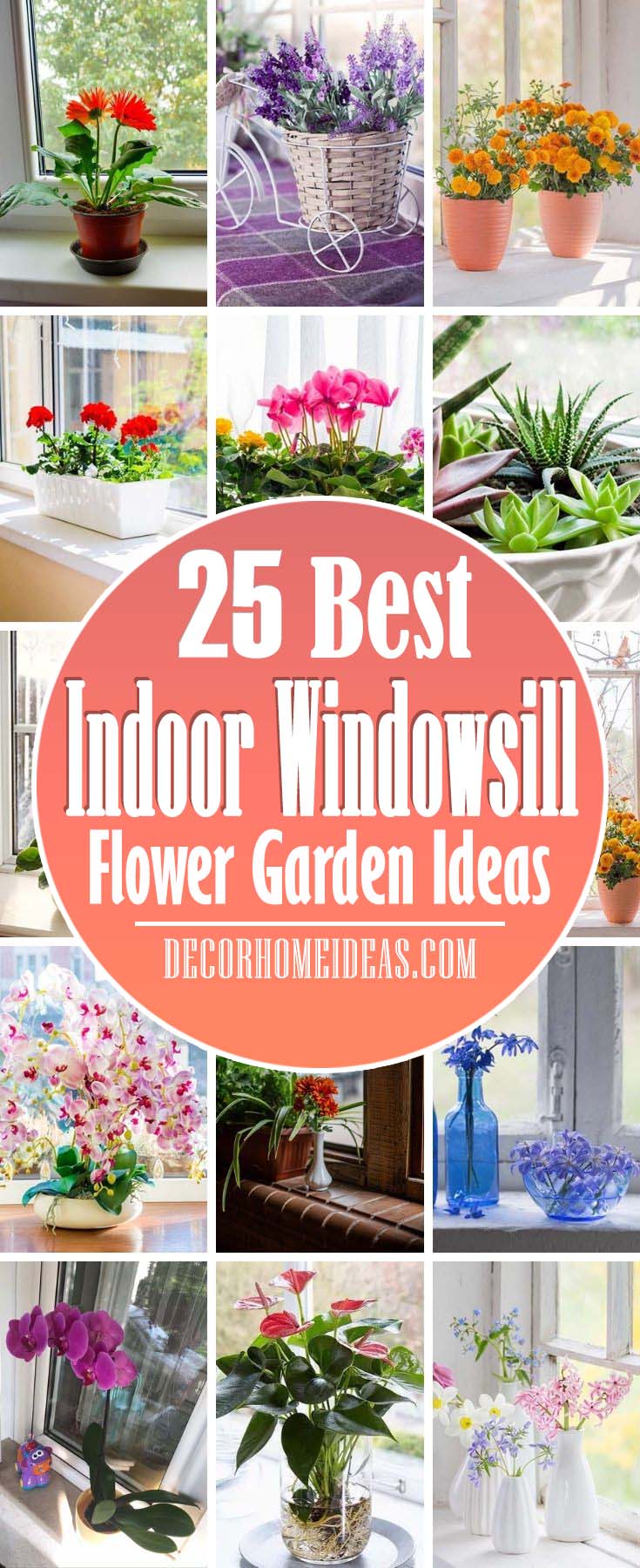 Do you need inspiration and ideas of what plants to place on your windowsills? We are here to help you with that!
Check what are the best flowers for your indoor garden that will spread cheerful colors and aroma all around.
1. Keep Your Orchid Alive and Blooming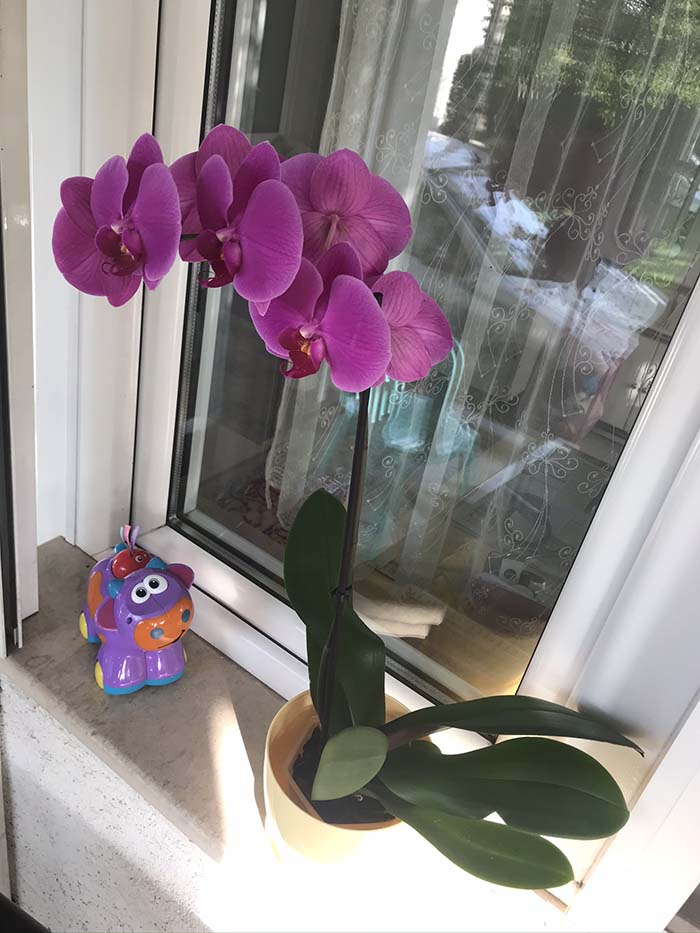 Orchids astonish with their fine artistic blossoms. Some people find them difficult to take care of but actually the key to extending their life and blooming phase is the correct place.
Windowsills with a rich amount of bright indirect light are the perfect spot for the orchid.
2. Bring Geraniums to Life During Winter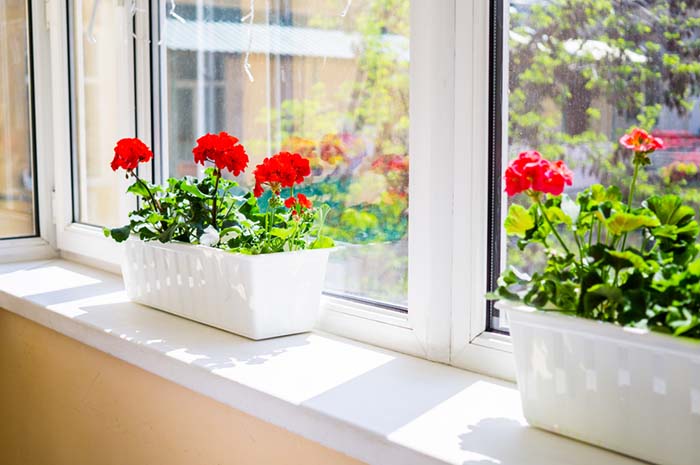 Move your outdoor Geranium planters indoors when it gets colder outside.
Place them at the windowsill and observe how they will become lusher, ensuring the formation of big tufts when they are moved back outside.
3. Grow Gerbera Daisies Indoors on the Windowsill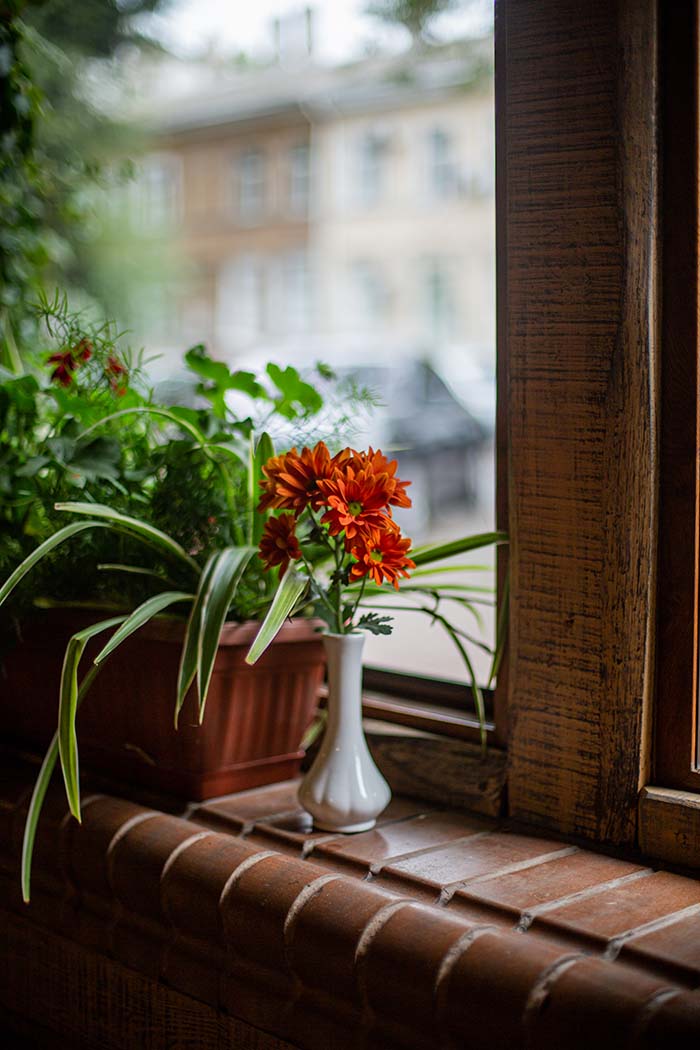 The best place to grow gerbera indoors is the windowsill as there will be plenty of bright but indirect sunlight.
Gerbera needs a good amount of fresh air which is ensured from the windowsill.
4. Brighten Up Any Room with Vibrant Daisies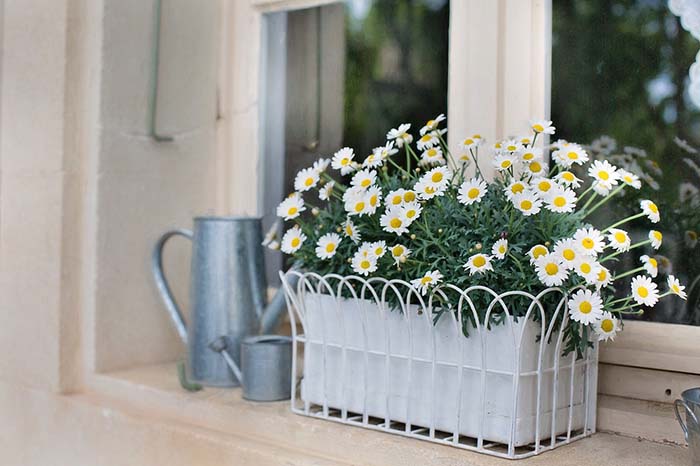 Daisies are great for indoor growing as they do not need much care, only watering when the top soil is wet and the sunlight is not very strong.
Placed at the windowsill, the daisies will add beauty and joy to the interior.
5. Add Orchids to Your Windowsill for a Touch of Elegance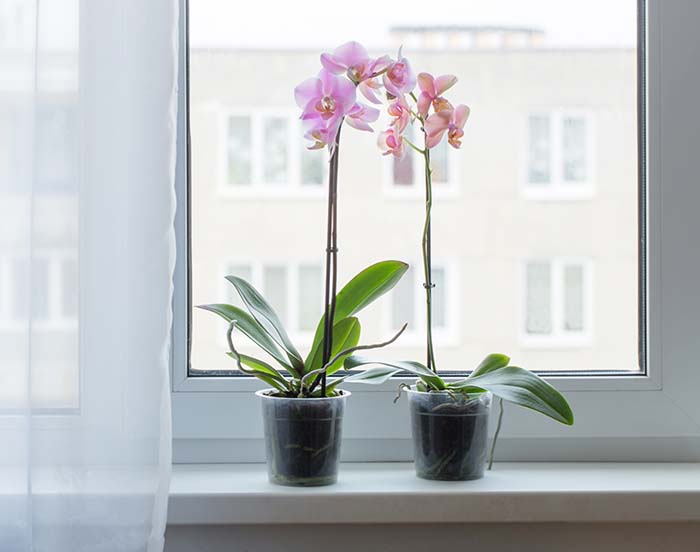 You can place as many orchids on the windowsill as you wish. They can grow well together and form clusters of delicate blossoms.
6. Reduce Watering in Winter with Begonia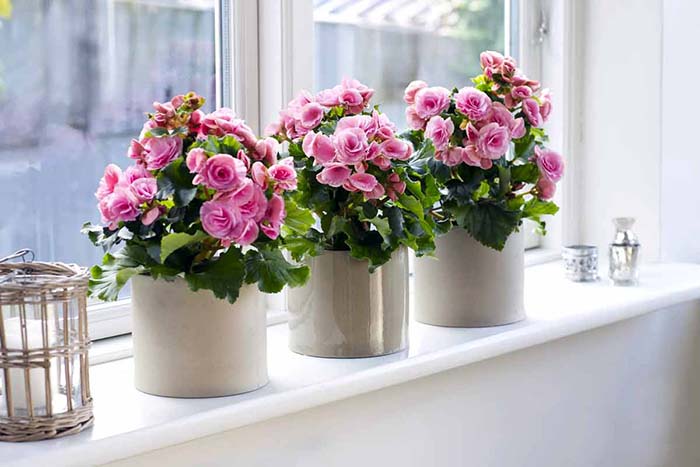 Begonia is also a suitable indoor flower. Reduce watering in winter and let it be at a bright lighted by the sunspot.
Begonia will feel very well at a windowsill facing east or west as Begonia likes lots of light.
7. Bring Life to Your Windowsill with a Beautiful Sunflower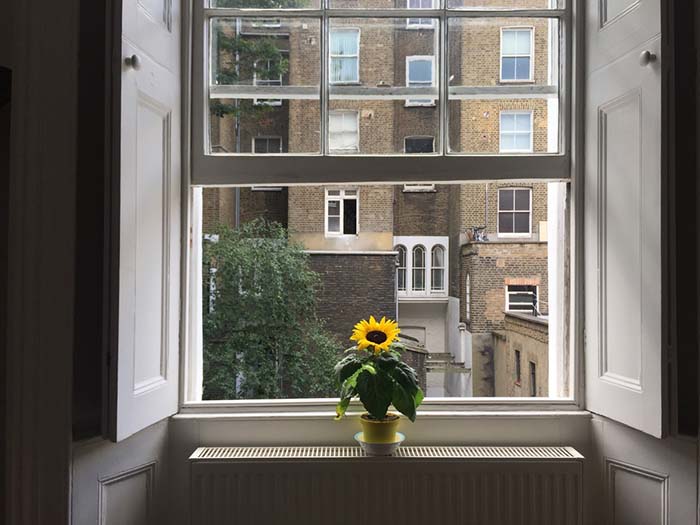 You can easily see the impact the indoor flowers have even with one pot.
A decorative sunflower placed on the windowsill will give you hope and bright summer dreams during the cold and dark winter days.
8. Get Your Summer Fix with Tagetes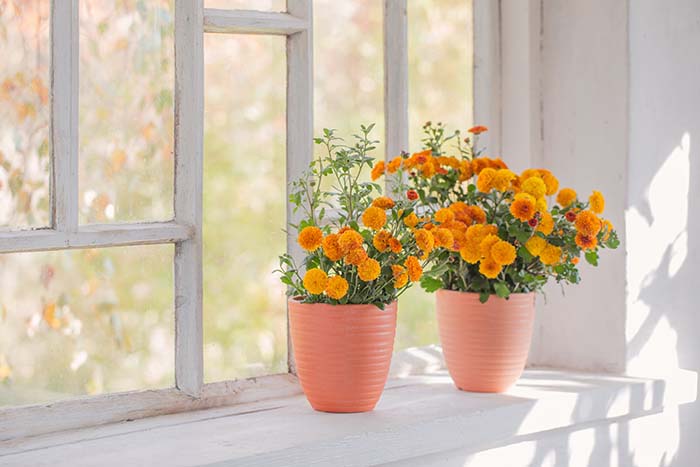 Tagetes is summer's favorite flower. Then why not grow it indoors and give you a constant summer vibe regardless of the weather outside?
Plant seeds in pots and place them at a windowsill that is generously lit by the sun.
9. Brighten Up Your Home with Vibrant Flower Planters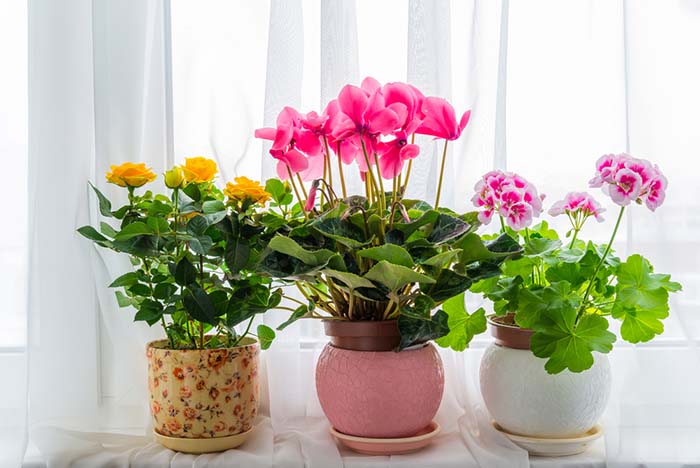 Any combination of flowers that are typical for outdoor gardening can successfully be grown indoors as long as you provide the planter set with good conditions.
A good amount of bright sunlight and regular watering promise cheerful and colorful freshness!
10. Add Blue Flowers to Your Décor for a Royal Look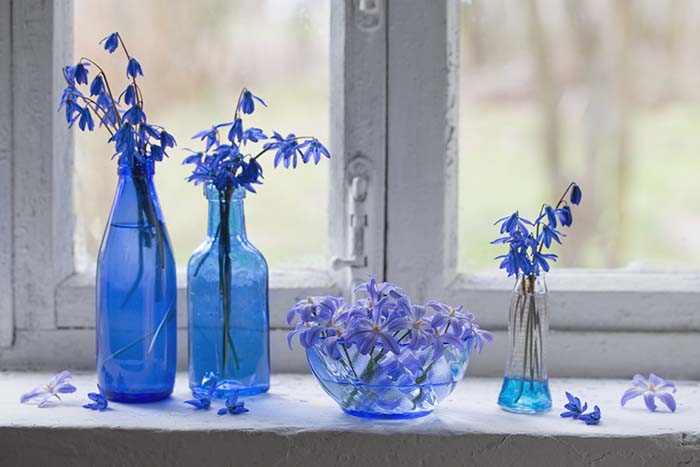 Blue is a royal color so anywhere you use it will add an aesthetic vibe that will easily grab the attention.
This decorative trick can be used with flowers as well. A few glass containers in blue and some blue blossoms will make a contrast with the windowsill that will easily add a generous amount of freshness and beauty to the interior.
11. Lavender and Green: The Perfect Color Combination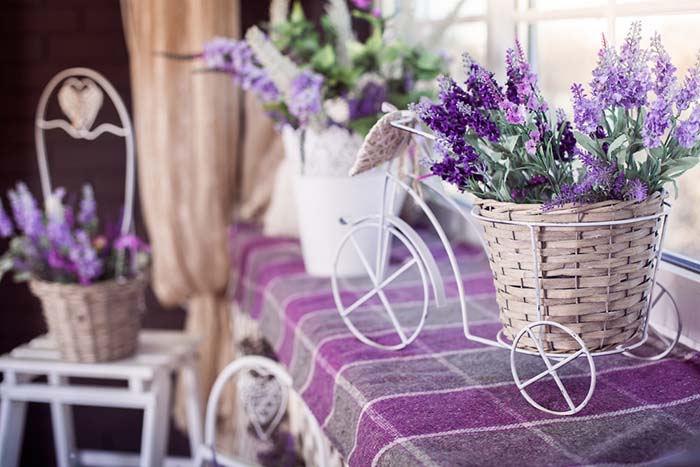 Nature shows us the best color combinations. Lavender is one of the examples of a great color combo that also has the ability to calm.
Use the purple and green color to beautify your windowsill and to spread a healing aroma in the air.
12. Add Charm and Beauty to Your Home with African Violets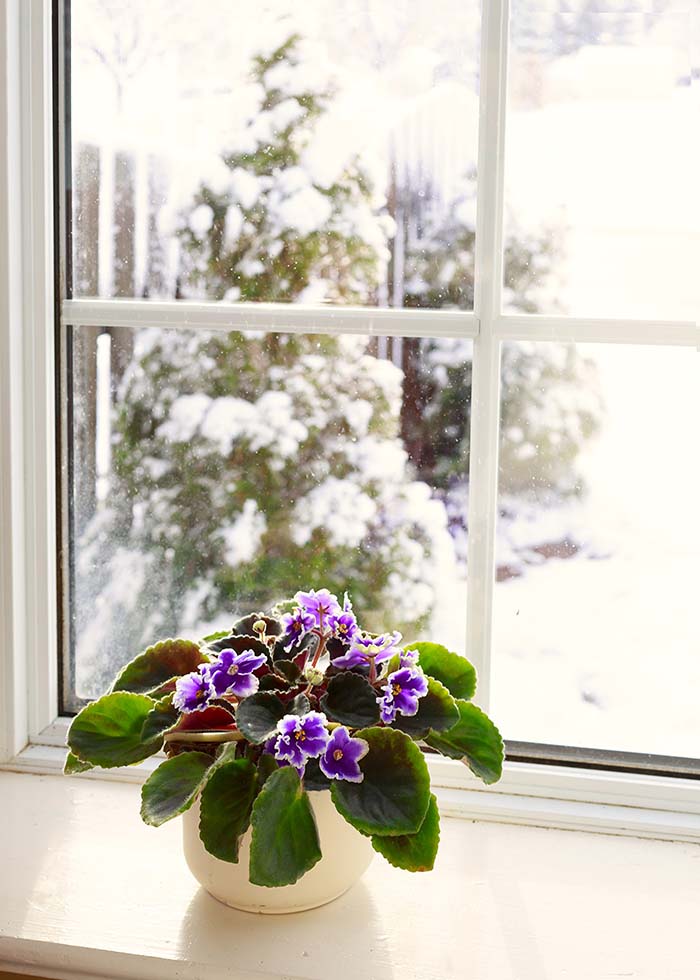 These African violets are unpretentious and beautiful flowers which size is suitable for the windowsills.
Whether one or a set of these flowers, they will add charm and beauty with their small peeking out blossoms.
13. Add a Touch of Modern Minimalism with Anthurium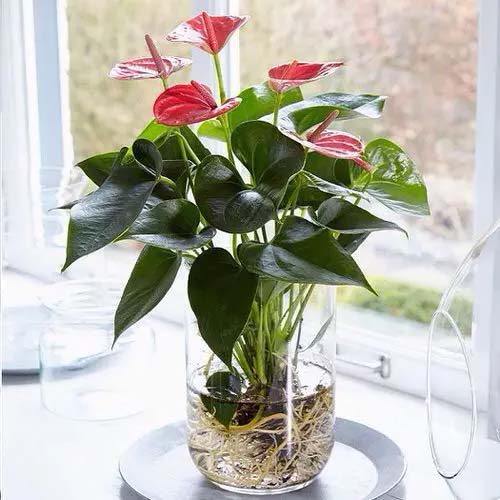 Anthurium is a plant that feels good not only in a flower pot. It can grow as well in a glass container.
Taking care of it in a transparent glass jar placed on the windowsill will add a modern and minimalist touch to the interior.
14. Keep Your Geraniums Alive All Year Long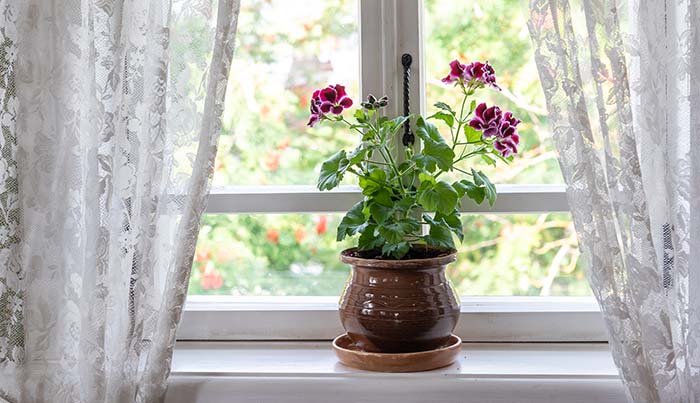 Geraniums are easy to be maintained indoors so you shouldn't get rid of them when summer ends.
Replace the pots on the windowsill and let them grow under conditions that are similar to the outdoor's during the warmer seasons.
15. Get the Modern Look with Succulents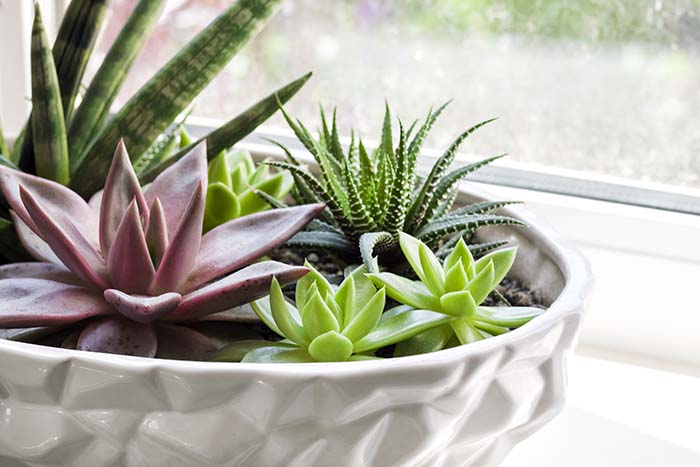 Succulents are an irreplaceable part of the contemporary interior and exterior. They look amazing in many types of planters and arrangements.
They can feel and look particularly well also on a windowsill. Their small size lets you choose a planter that will make an interesting small garden composition that will suit the windowsill.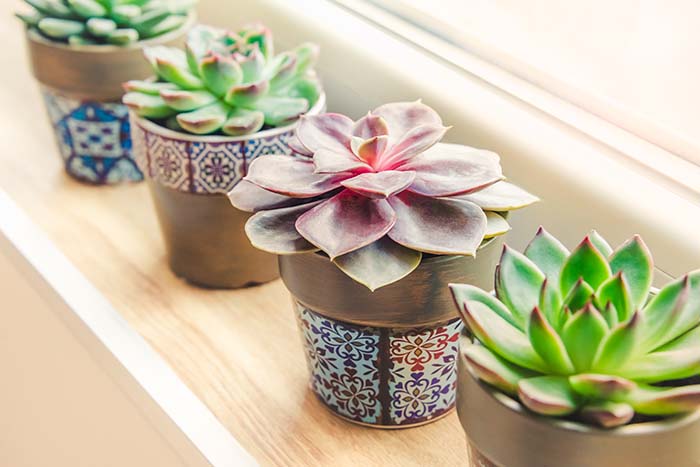 A succulent in a fancy ceramic pot with a Morrocan pattern will add a vintage charm to the interior in a contemporary way.
Place identical in size pots of different color patterns and group them together onto a windowsill.
16. The Perfect Addition to Your Autumn Décor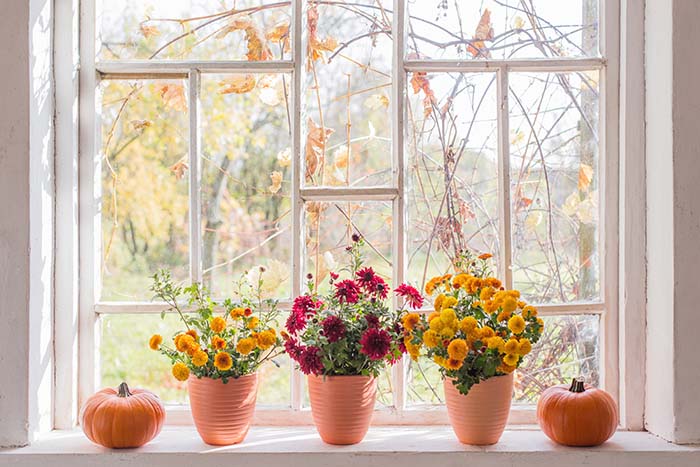 A red gerbera plant and orange tangete pots combine in a magical autumn windowsill arrangement.
Placed in the middle of it, there is space on both sides for a typical seasonal decoration in the autumn palette.
17. Improve Your Indoor Air Quality with a Gerbera Plan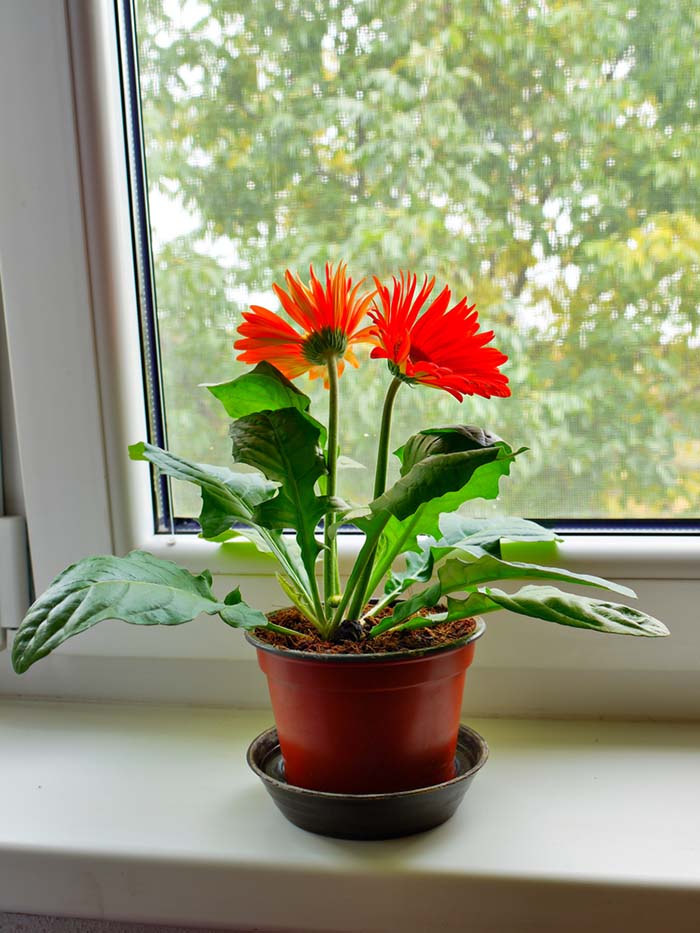 Gerbera plants are a common indoor plant because of its beautiful and saturated coloring.
You should know that gerbera plants are one of the best plants for improving indoor air quality.
18. Add Farmhouse Style to Your Windowsill with Flowers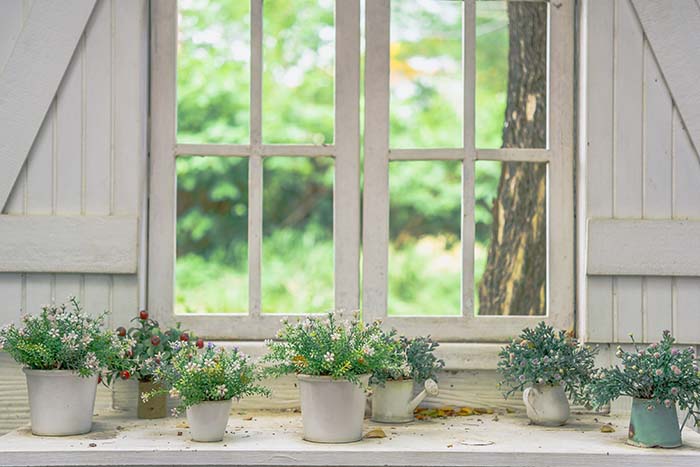 If your room is impacted by the farmhouse style, you can still make a collection of pots on the windowsill.
The best match of flowers, in this case, will be wildflowers, Lavender, tagetes, gerbera, flowers that are seen in the fields and in the forests.
Increase the vintage feeling by placing them in old porcelain jugs, galvanized containers, teacups, etc.
19. Create a Cheerful Atmosphere with Gerbera Flowers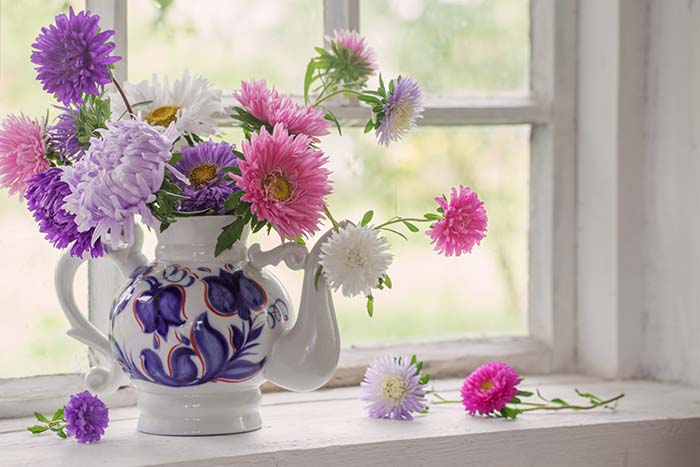 If you grow gerberas outside, cut the stems to make an improvised bouquet. The colorful blossoms will instantly bring freshness and joy to the atmosphere.
Their beauty will be revealed at its maximum if placed in a vintage jug.
20. Get a Feeling of Relaxation with Bonsai Orchids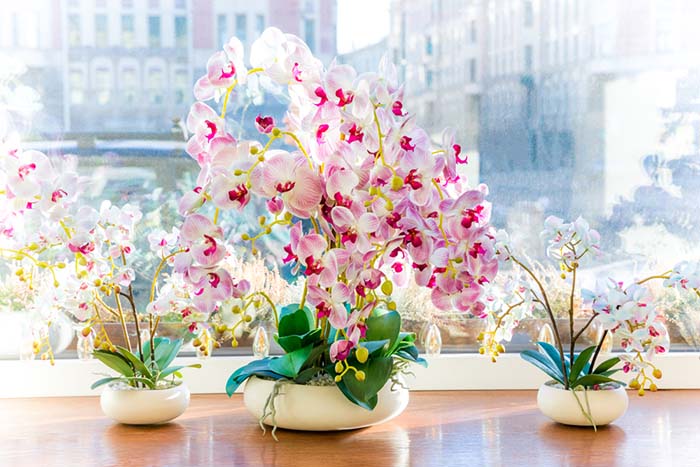 Orchids grown in short oval pots like those in the photo will add a zen balance to the interior.
Growing and maintaining them in the shape of a bonsai will give joy to the sight and a feeling for relaxation to the soul.
21. Enjoy the Beauty of Fresh Spring Flowers All Season Long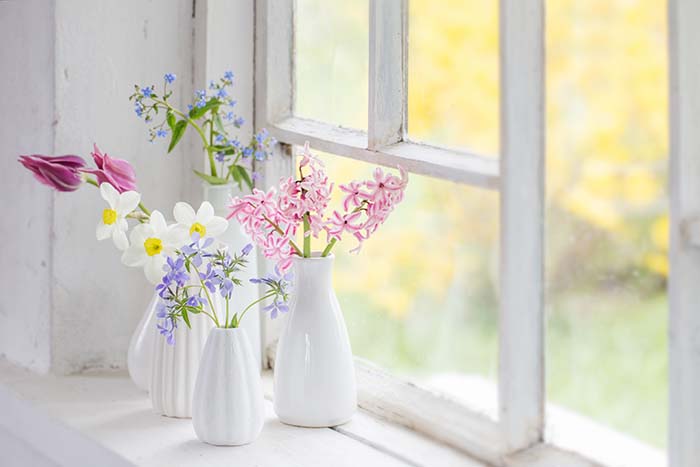 If you have seasonal flowers planted outdoors, bring the joy of the new life indoors by arranging them in vases.
Most of the spring flowers can last for a long time even when cut so you would be given the chance to admire the colors and aroma only by a glance at the windowsill.