Ever think about dumping your favorite kitchen utensils?
Think no more! Here are those 22 Creative ways to reuse them in a way you'll be really amazed. Take a look at those ideas and let us know if you've got some better.

1. Make Rustic Hanging Lights with Cheese Graters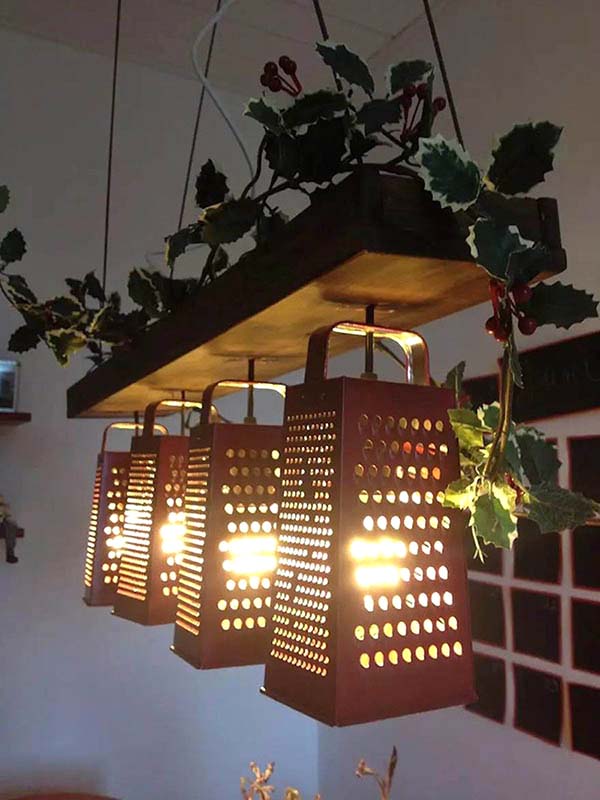 With all these modern kitchen robots, gadgets and tools the cheese graters are looking obsolete.
Why don't you give them a new life by creating a kitchen pendant or a hanging light for your porch?
2. Upcycle Wine Corks into Wall Succulent Planters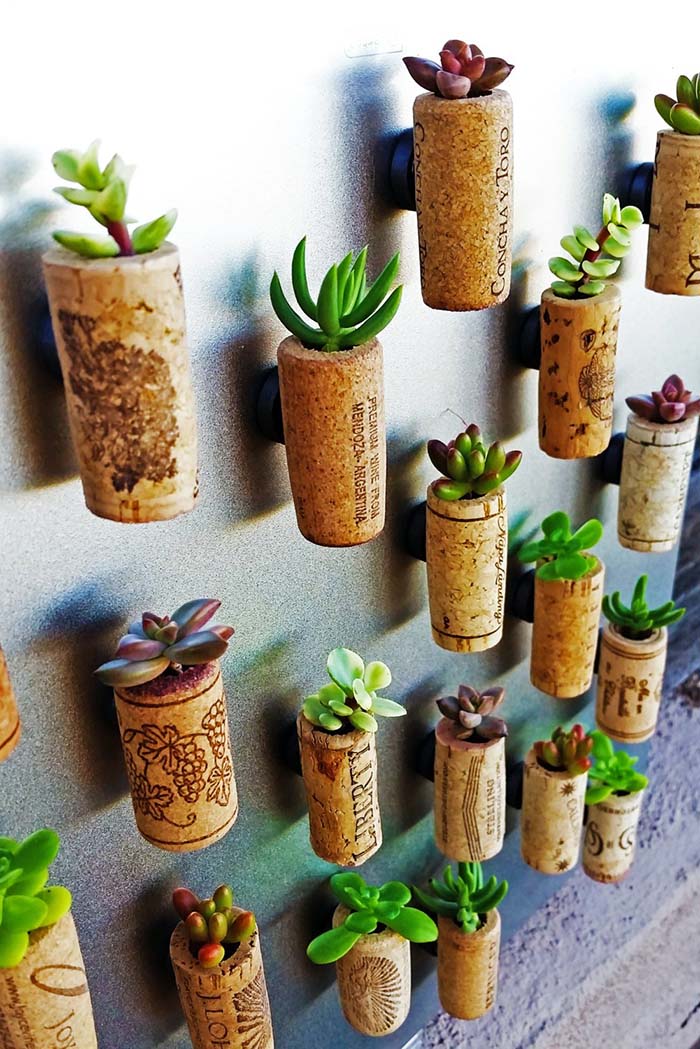 Wine cork craft is largely popular nowadays and there are so many examples online. You may have missed this one, so take a look. These are useful planters that can become the next best decoration of your home.
Not only useful but very environment-friendly. You will need magnets and succulents to complete!
Learn more: Here
3. Repurpose a Kitchen Chalkboard into a Tablet Holder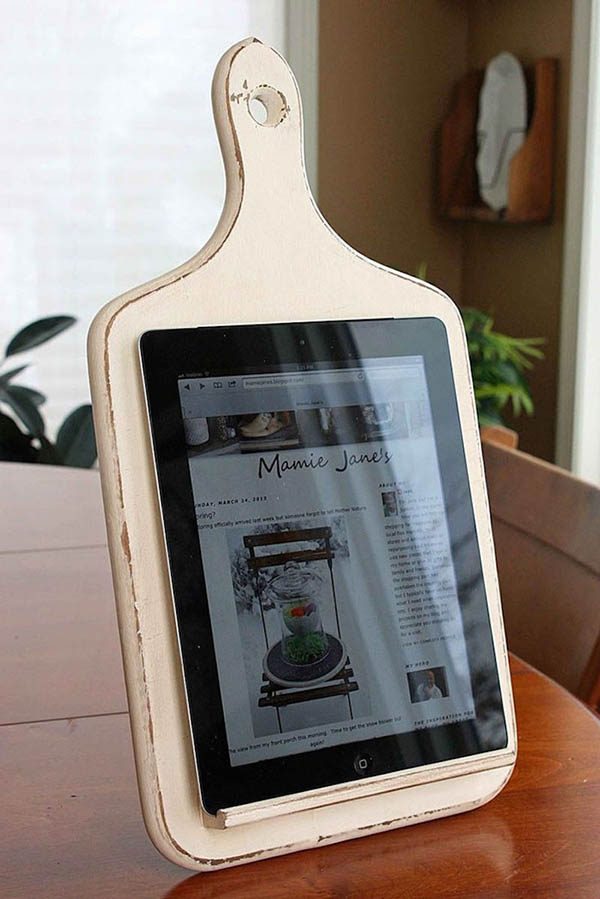 In most households, it is not that hard to find an old chalkboard that no longer has any particular use. Well, I have good news.
Tablet holders are not only in stores, they are made at home! All you need is some strong tape, of course, and a flair for the unusual!
4. Transform Old Colanders into Illuminated Art Pieces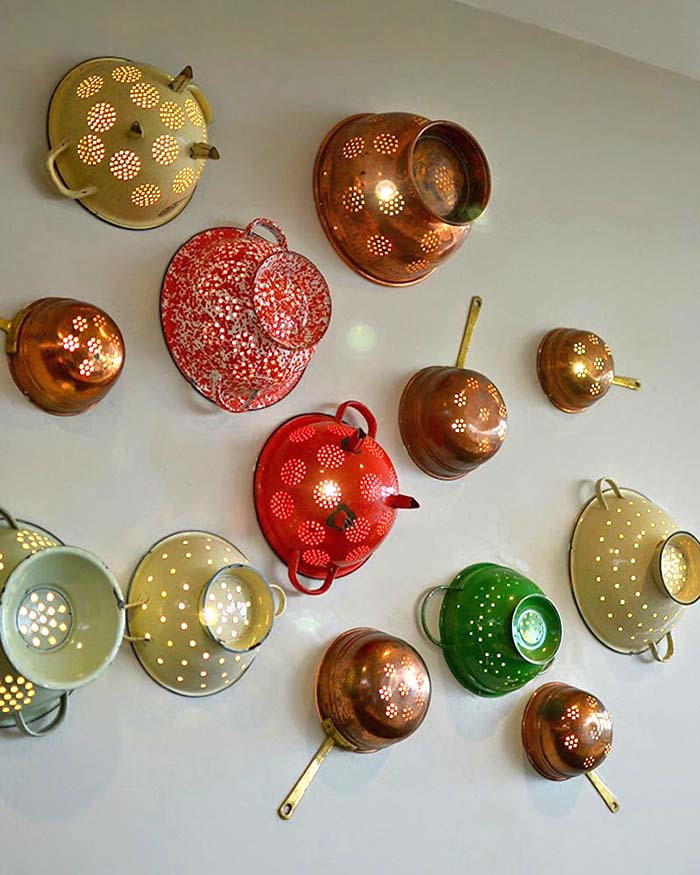 Before you quickly toss out old colanders, let me show you another super bright idea. Did you know you can use them for your new amazing lighting installation?
You don't need to go to art museums; you can make your own art piece at home. It is pretty amazing, flashy and defiantly a conversation piece!
via recyclart.org
5. Reimagine Soup Ladles into Enchanting Candle Holders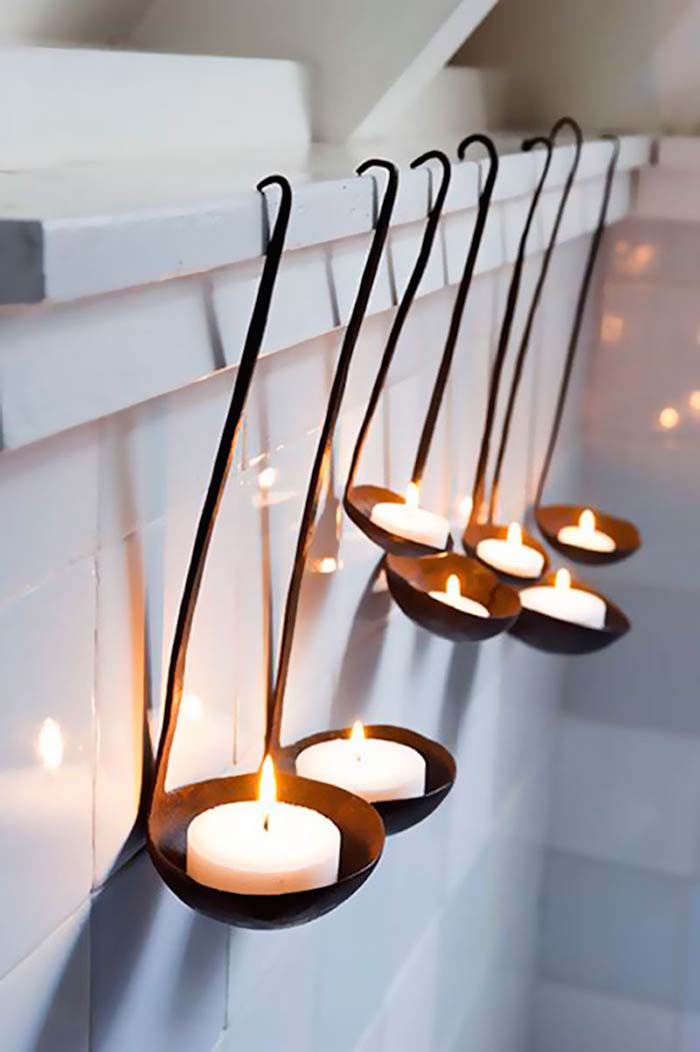 Now, I have been holding back on you. I have something so amazing that is simply too good to remain in hiding. Look at these kitchen ladles and they brand new styling!
So gorgeous, right! You can quickly line up the old ladles on the wall and have DIY candle holders!
6. Create Unique Coat Hangers with Forks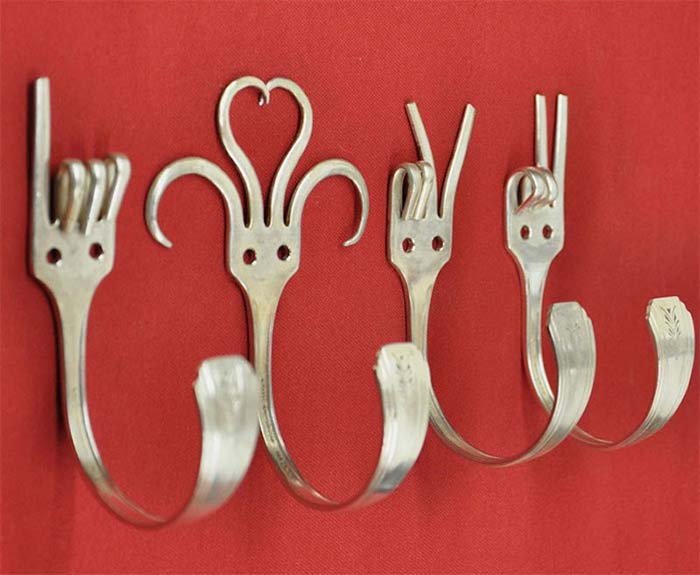 While I don't recommend bending forks only with your eyes like Neo in the Matrix, I can suggest getting some tools and making a new fabulous hanger.
One that you can be incredibly proud of. Mostly, because you have done it by yourself, plus – it is so unique and beautiful!
Learn more: Here
7. Hang Your Kitchen Essentials with Rolling Pins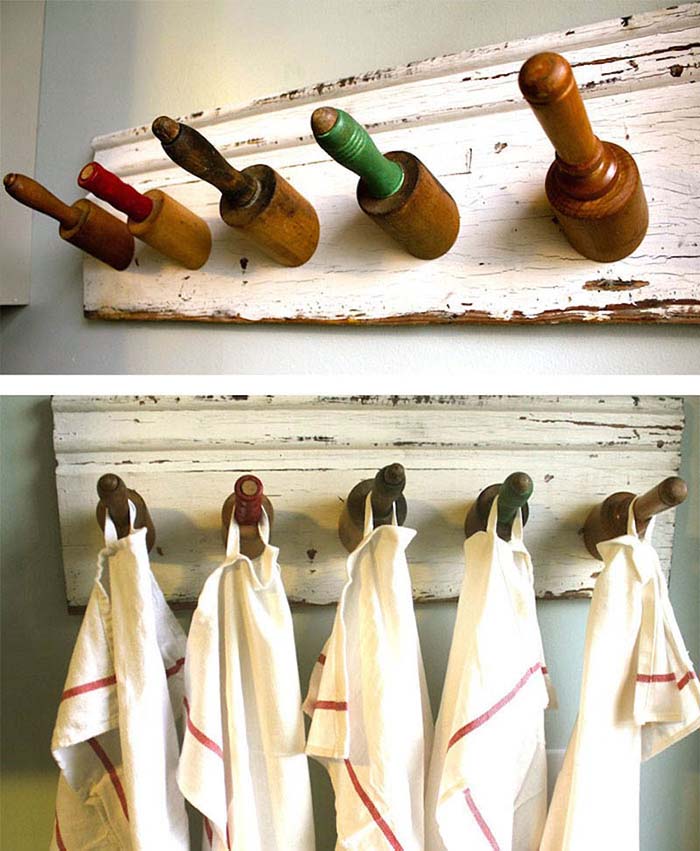 We have to be fierce when it comes to giving a second chance in life for unused kitchen objects.
Before you consider this too weird, look around and see if you have some old rolling pins. You can make a one-of-a-kind hanger that looks like an expensive vintage artifact!
Learn more: Here
8. Recycle Old Plastic Bottles into a Rustic Vertical Planter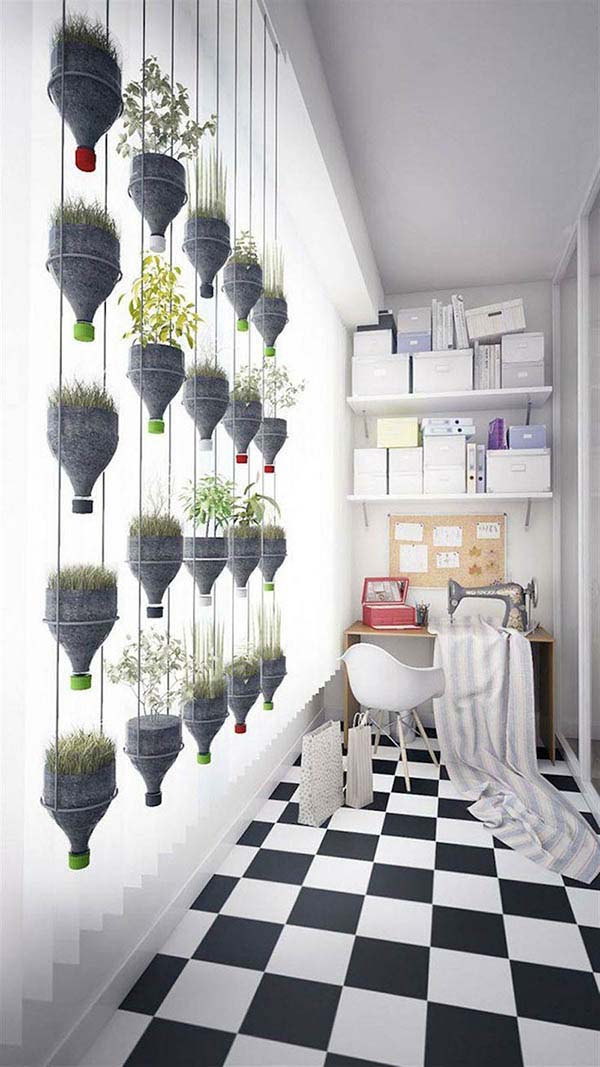 Finally, of all the unused resources we have simply lying around, plastic bottles are now made reusable. This unbelievable and somewhat hilarious flower planter is a new source of happiness for the house.
Decorating is something beyond borders or limits. Especially, when you have your imagination on your side.
9. Transform Your Rolling Pin into a Vintage Kitchen Towel Hanger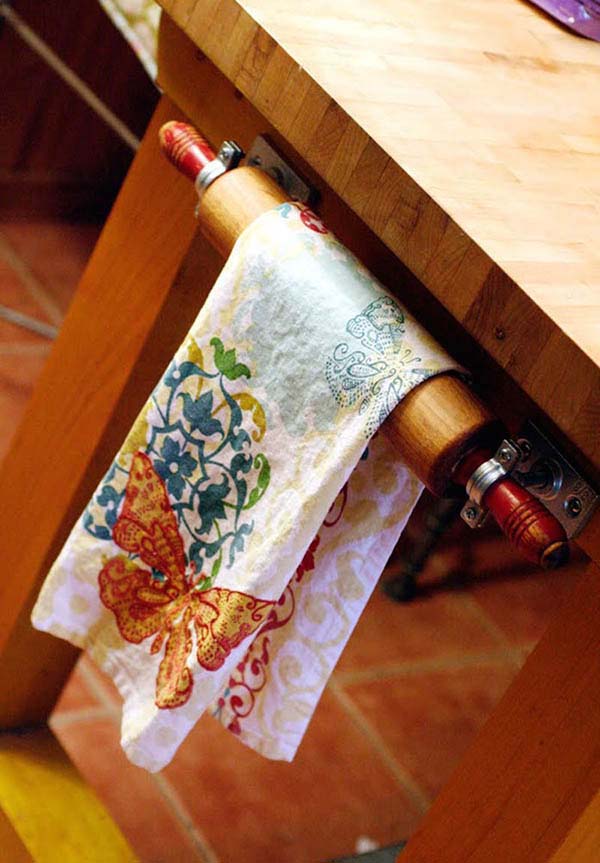 Heart-stirring beauties made at home are remarkable and wondrous! Rolling pins are not the favorite tools of a woman in the kitchen.
They are somewhat hard to use and we don't bake that many pies. Why don't we turn them into vintage hangers instead? So, so great!
10. Make a Bold Statement with a Coffee Pot Terrarium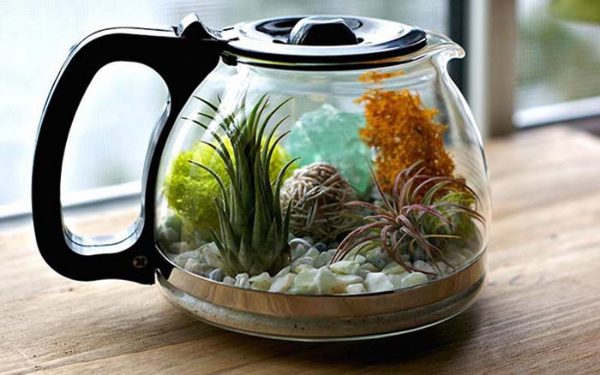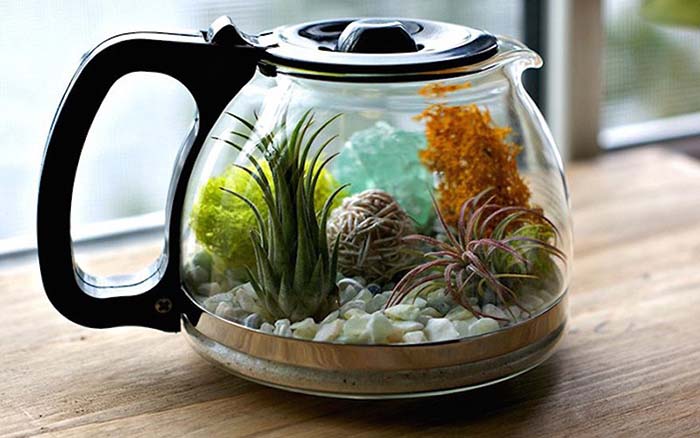 Old coffee pots can be impressive terrariums. All those seashells you came across in the summer now have a beautiful home.
You can place inside small stones, plants, and even jewelry. Another idea is to use them as a message holder – just put inside notes for your loved one before you leave the house.
11. Create Rustic Garden Markers with Old Spoons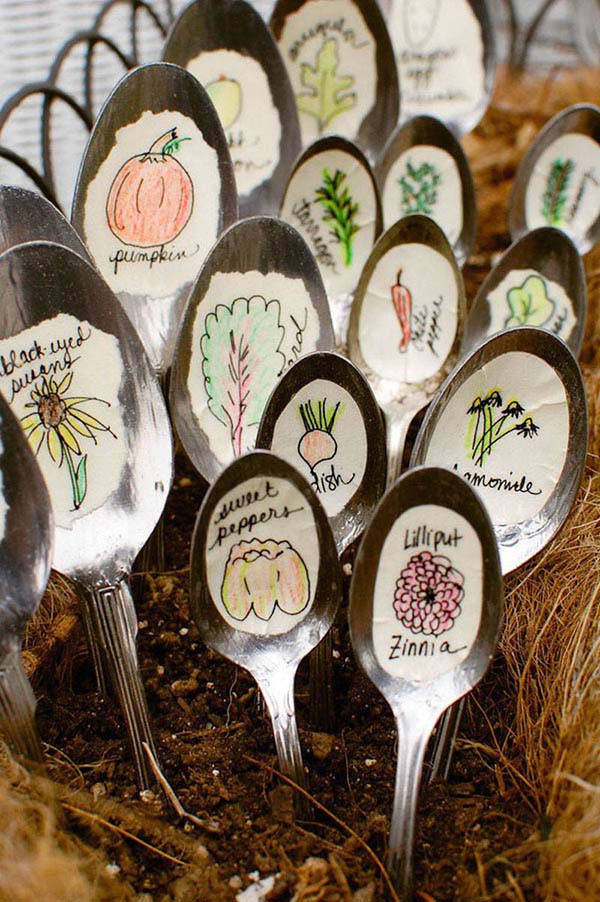 Old spoons can be more useful than you have thought. Get some stickers and use them to label the plants on your balcony or garden.
This is really good for those who have seeds at home or different plants that need special nurturing. You can't go wrong here; it's too easy not to give it a try!
12. Make a Creative Cake Stand with Wine Goblets and Plates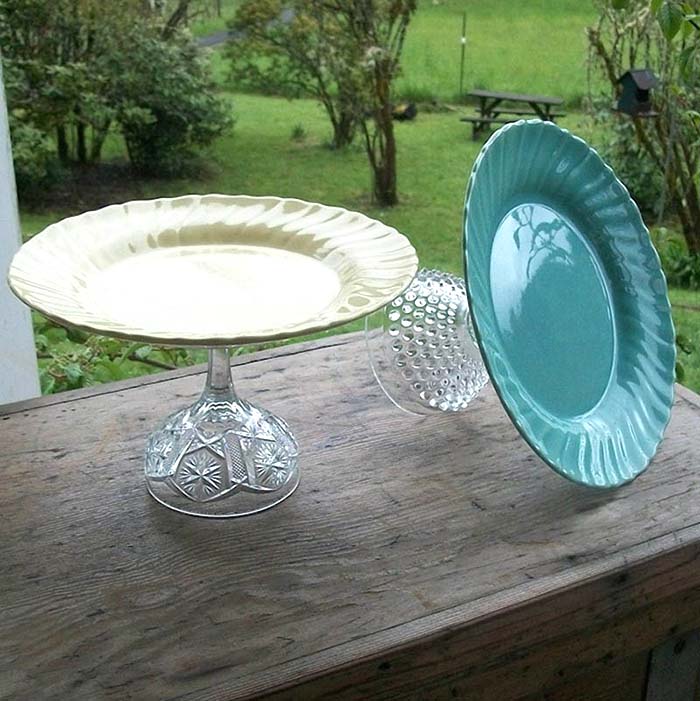 Wine goblets and plates can become friends. What would be their friendship about, you may wonder. Well, for starters – they can create new cake stands that look nostalgically beautiful.
Your home can look like a bakery in just a few touches. DIY cake stands are now the newest trend.
via bigdiyideas.com
13. Turn a Cupcake Baking Tray into an Accessories Storage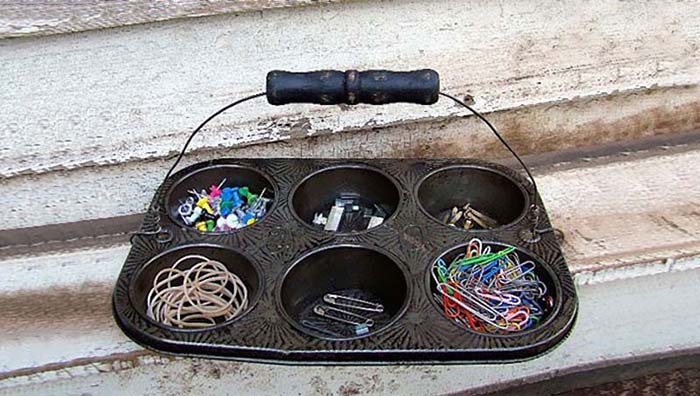 Cupcake baking trays normally don't look that well when they life is done.
Here is an idea – give them a good wash, then paint with some flashy colors and you will have brand new trays.
You can put bobby pins inside, paperclips or even jewelry! Good luck and enjoy the creative process!
Learn more: Here
14. Make a Striking Art Piece with Kitchen Utensils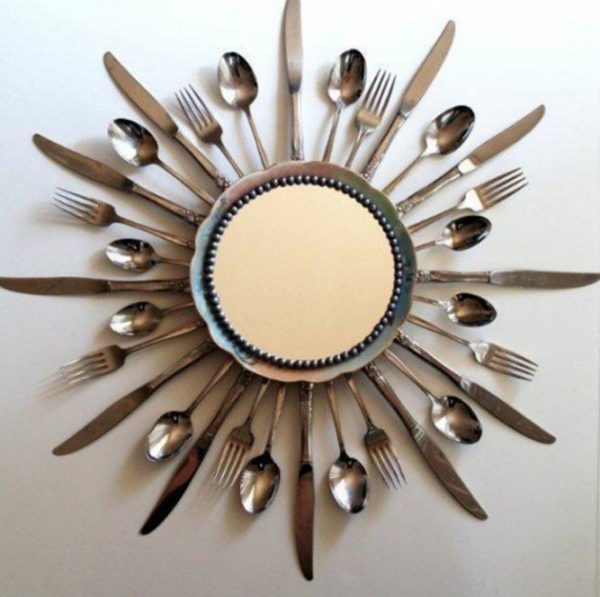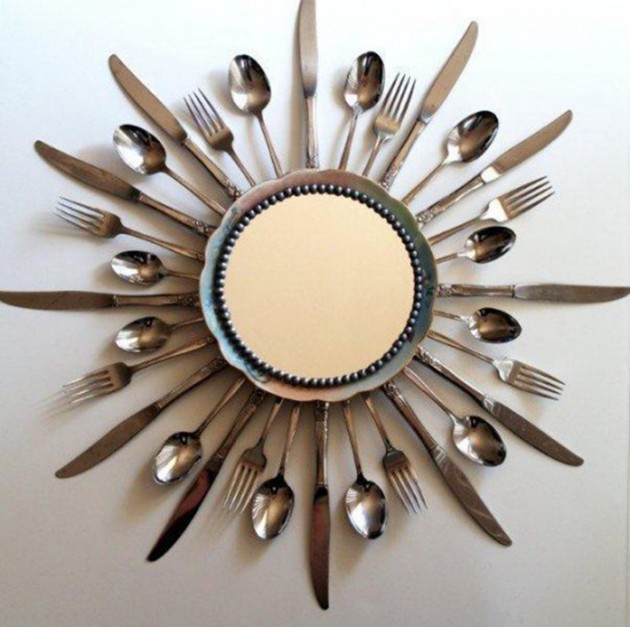 Create a wall decoration in the shape of the Sun. Use some old forks and spoons and a plate.
via flamingotoes.com
15. Switch Up Your Kitchen Decor with Whisk Candle Holders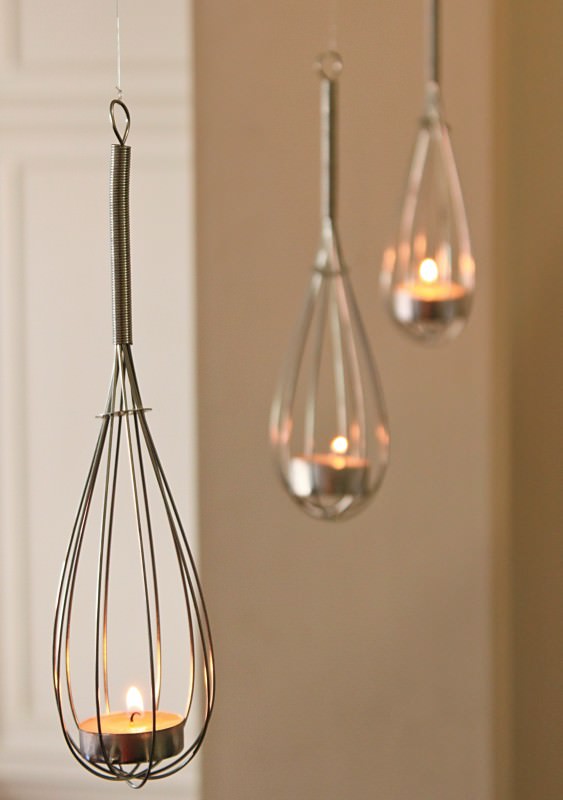 Quick and easy DIY idea to create cozy atmosphere at home. You don't even need a tutorial to create this – it's so easy to replicate.
16. Embrace Nature with a Teacup Bird Feeder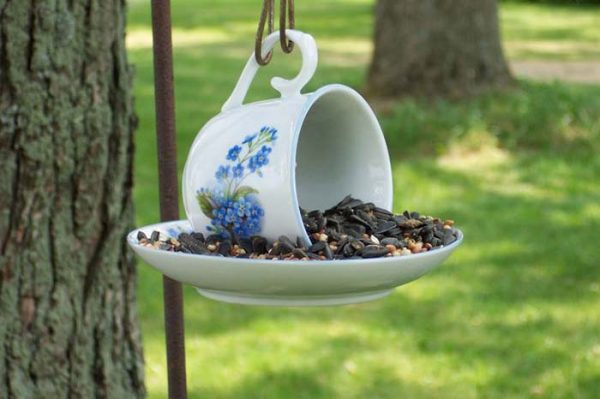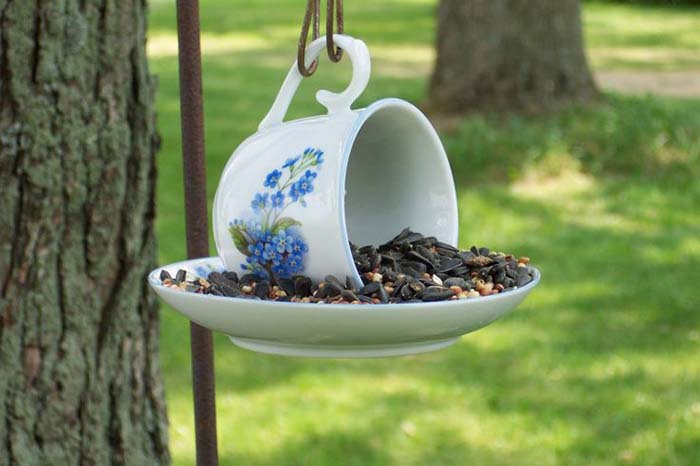 If you are wondering what to do with an old porcelain teacup, here is an idea – create a bird feeder and enjoy your new companions in the garden.
17. Upgrade Your Walls with a Chic Plate Decor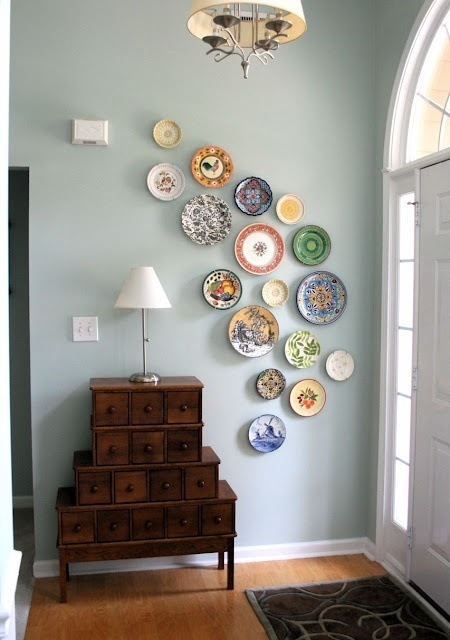 Colorful plates could be amazing wall decoration. Just arrange them as per your taste and create some beautiful pattern.
18. Get Creative with a Teacup Wall Clock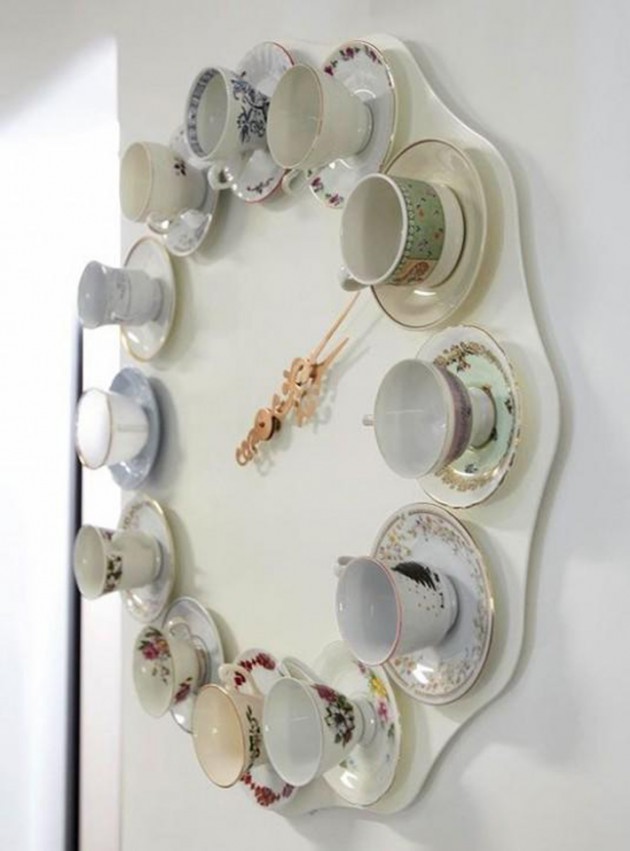 Another great idea with teacups. Now you know when it's time for a cup of tea.
19. Bring Farmhouse Charm with a Wooden Spoons Chandelier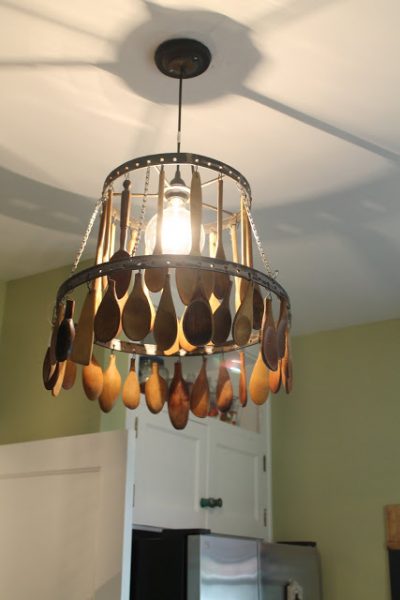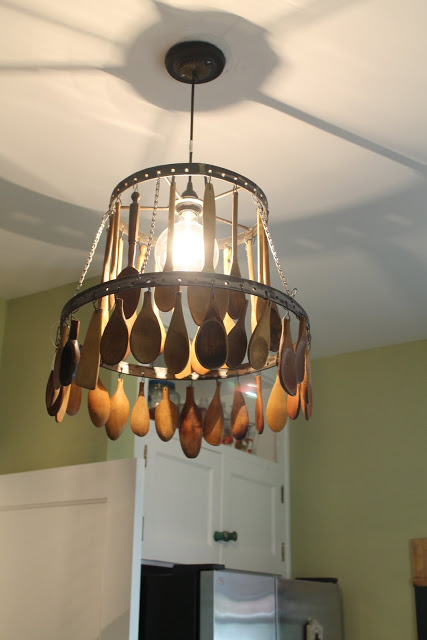 I'm not sure if anyone has more than 40 wooden spoons at home, but if by any chance you have a lot of them, make a chandelier and save some bucks.
20. Freshen Up Your Kitchen with Tin Cup Towel Holders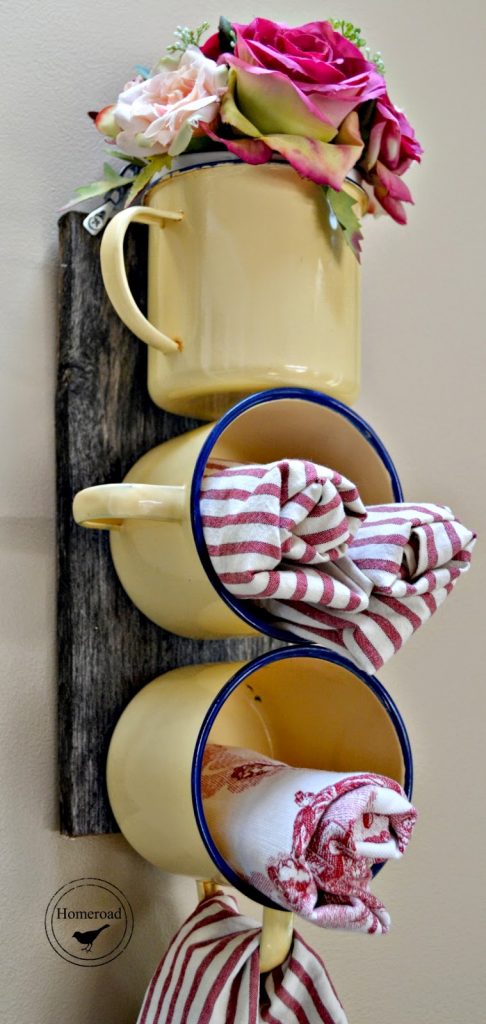 Use some tin cups to create a vintage towel holder.
via homeroad.net