Let's face it, it is not pleasant to see your house overtaken with toys, and especially the most representative room of every home – the living room.

Some toy storage ideas just don't work as they will when you have a separate kid's room, right? Furthermore, keeping your living room tidy and decluttered can be time-consuming and boring when you have kids. The more you have the bigger the chaos is.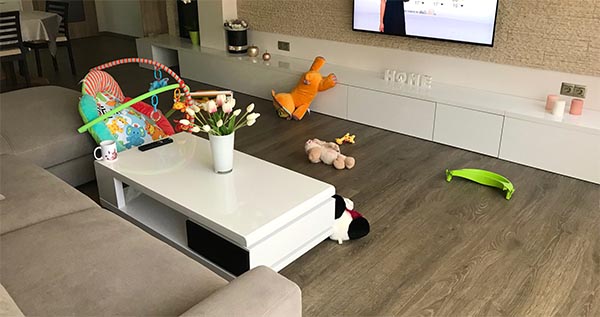 The worst scenario is when someone comes over to visit you and you have to navigate them through a sea of toys, just to sit on the couch and have a coffee.
Instead of having the "Excuse the Mess" sign ( which you can get here ) in your living room let's try to find out how to solve the problem – quick and easy!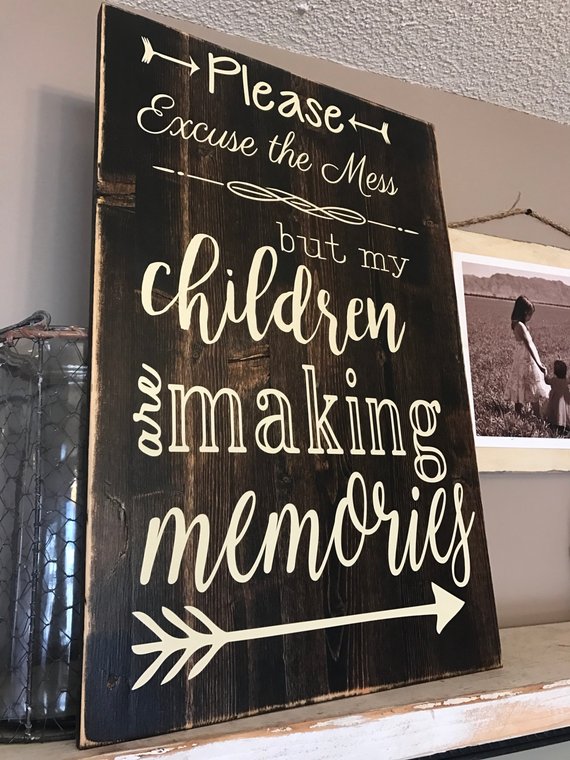 So if you are wondering how to conceal the whole mess the kid is doing on a daily basis, this article will help you with some original and fresh ideas.
There are two options for having toys in the living room: when there is no separate room for the child, or when he/she prefers to play around you in the living room and also want to save the walk to his/her bedroom.
Usually toys are so many that you just want to pour them into a bucket and that's it. Wouldn't be nice?
In the modern world, we constantly buy all kinds of new toys, just to make our child happy… and sometimes it is too much. So at the end of the day, our home resembles a playroom.  🙄
The first step towards the deluxe living room is to find out where the problem is. If you have extra space somewhere in the other rooms, why don't you try to put the toys there? Suitable rooms, besides the obvious playroom we may not have, could be:
The kitchen/dining room – some of the cupboards and drawers can do a great job if you think more carefully and if you could spare one or two for toys it would be great, but is there a single woman in this world who would say she's satisfied with the kitchen space?
The guest bedroom – usually this room is not often used, but it will be a great place to hide everything unnecessarily (such as the kid's toys).
Cellar – you can use it to put some not so popular toys or the ones you want your kid to forget ( yes, sometimes there are toys you don't want your kid to play with, for example the fancy rifle toy from the sweet aunt that shoots with arrows and believe me or not, most of the time these arrows are hitting my back )
Identify a set of toys with which the child plays often that should be easily accessible, and the rest can be placed either in a toy storage bed, a cabinet or a more difficult place. Another option is to rotate the toys in order not to look for too much storage space for all of them together.
When the kids are young, having tons of toys around will make it harder for them to fall asleep and can cause a constant headache for the parents. It's good to have toys available only when it's playtime. Moreover, you can try to select them somehow.
Here is a sample toy selection:
those for which the child is too young or too old
broken toys / those that need to be fixed
toys with lots of pieces (such as Lego etc.)
toys that are not interesting to the kid
big and small toys
plush and fluffy vs. wood and metal
It is always a good idea to make the selection together with the child, so he/she will start learning to make decisions and you will be sure which toys to take.
If you have a playroom, you can just add some whimsical, multicolored and varied containers, cans, cabinets and other DIY kids storage bins. But when it comes to the living room, there are other criteria to consider.
First of all, toys must be kept so that they do not show where they are, but at the same time, they are accessible to the child.
You have to keep the storage ideas in line with the overall design of the living room unless you want to have a space in your home that looks like a hasty puzzle.
Depending on your budget, your free space and your own taste, we have prepared the best 9 Toy Storage Ideas for Your Living Room so next time you will not have an excuse why balls are rolling everywhere, plush toys are hanging from the chandelier…and that annoying singing toy is even more terrible when you suddenly step on it during the night.
1. Keep Toys Out of Sight with the Perfect Sideboard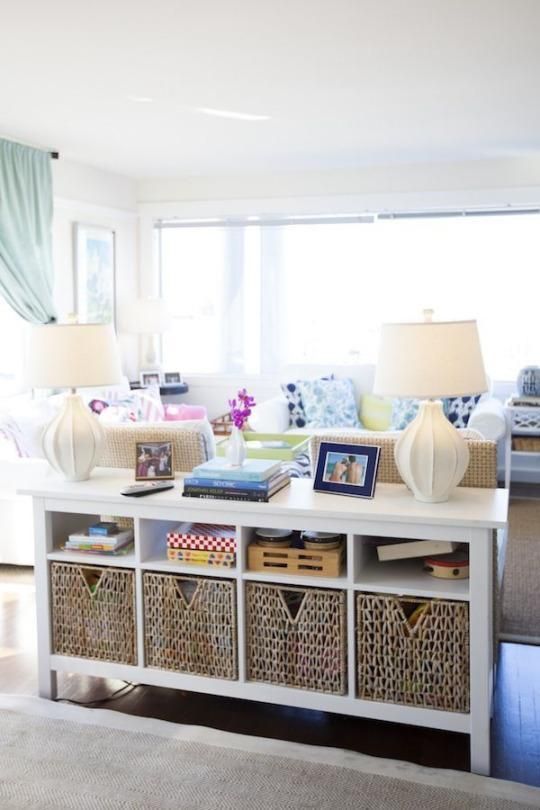 The perfect way to hide everything without ruining the overall living room design.
You just need a free space inside to store the toys. The cabinets should be low to give the child easy access so he/she can take toys freely. In the cabinets, you can arrange the toys in boxes, buckets or shelves.
The best thing about sideboards is they come in plenty of colors and models, so you can easily find the one that suits your current living room design.
Whether behind a sofa or by the wall, it should be sturdy enough and firmly attached so that there is no chance of it falling down.
Tip: You can install hangers inside the cabinets so you could hang toy bags. Real space-saver!
2. Experience Comfortable Reading Nooks Filled with Toys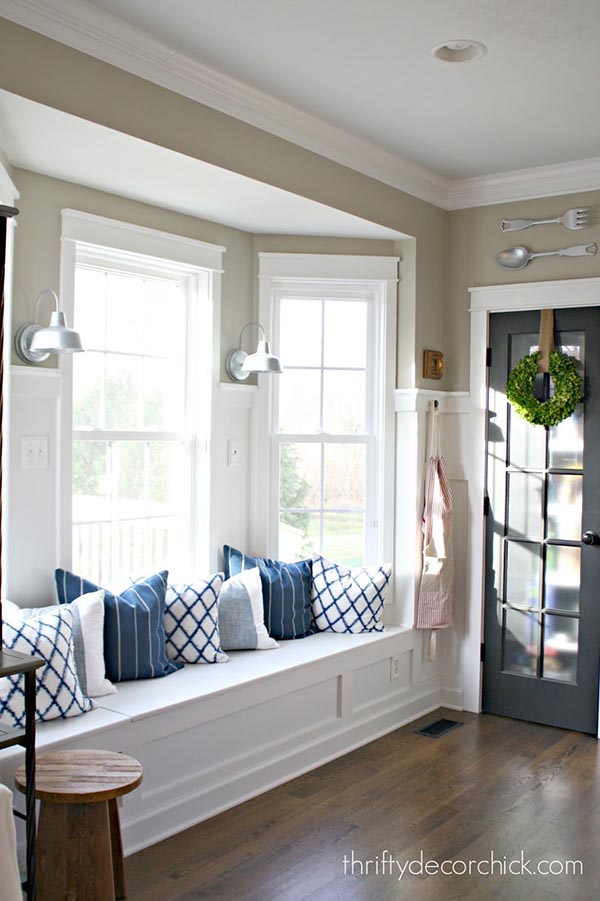 Photo:Credit
Here is one of the most simple and creative ideas for toy storage in the living room. If you have a built-in-seat window, you can simply store all the kid's toys in it.
Reading nooks are also a favorite place to just sit and relax and having a toy storage inside is a real space saver.
3. Get the Easiest Way to Store Toys Behind the Sofa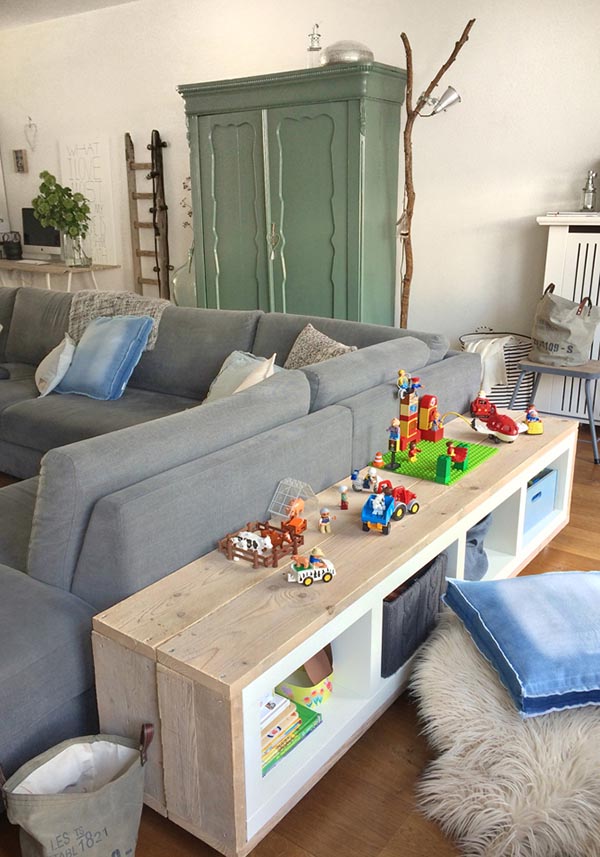 Sometimes the coach is located close to the wall or in the corner of the living room.
In this case, if we make some space between the sofa and the wall, we will get the perfect stash for a basket with toys.
Of course, we have to put the couch in a particular position so that the mess behind it is not visible. Some modern sofas come with a storage space, which is a very good option.
However, you should consider whether the child will only be able to remove the toys from there or you will always have to help him out.
4. Repurpose Your Bookcase into a Rustic Toy Storage Solution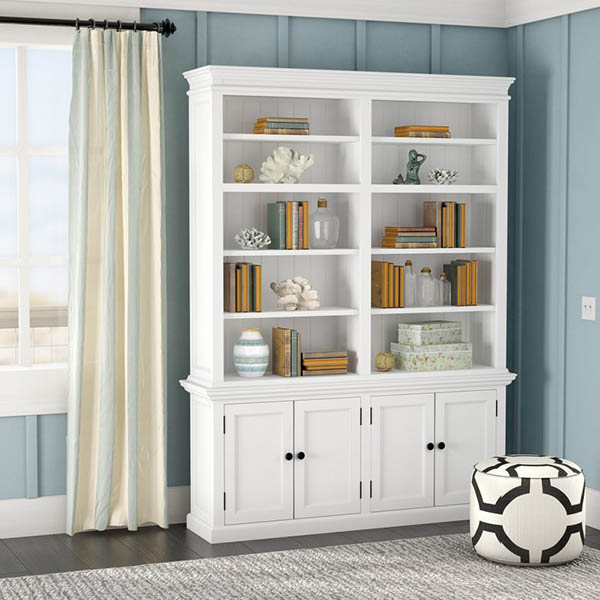 If you have a home library, you can store the toys (or part of them) at the bottom, especially if they are in boxes or baskets.
They are easily accessible and will not interfere with you. Needless to say, when the child has an access to some heavy cabinets and bookcases at home, they must be securely attached to the wall for its own safety.  💡
Having some interesting and colorful books in the lower shelves could possible intrigue the kid and increase the interest in reading.
You can see more about this bookcase: Here
5. Design an Ideal Playroom with a DIY Wooden Crate Coffee Table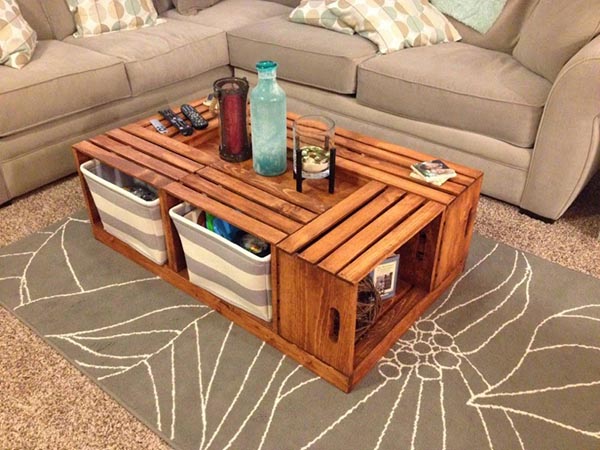 Since I have seen this picture, it has become one of my favorite toy storage ideas for the living room.
If you still don't have one at home, you can easily make a DIY wooden crate coffee table.
It offers an ideal place to hide toys. Plus, it is easily accessible and is not a very expensive option for furnishing. Moreover, on the table, the child can play with the toys.
One great thing about this particular coffee table is the option to repair/repaint it easily even after the kid has done some damage to it.
6. Get Organized and Stylish with Woven Baskets and Trunks 
Buying simple wooden baskets and trunks is a great toy storage idea. They are usually offered in various sizes and colors and can be placed almost everywhere.
A combination of them will give you plenty of room for storage and will bring some stylish unpretentious rustic vibe into your home.
If you like shabby chic living room design or rustic look it's your best shot. When the time comes you can easily remove the toys from there and use it as another great storage idea for all other stuff.
Tip: By choosing this type of toy organizer, you would be able to divide the toys into more popular, unpopular, plush, and so on.
You can shop such wicker trunks: Here
7. Utilize Corners for Your Toy Storage Solutions
If you do not have any free cabinets, sofas, or even space for additional toy storage boxes, you can use one of the simplest ideas to put the toys around the corner.
Sometimes in the living room, there is a corner wall or dividing wall to which or behind which you can put the kid's toys, so at first glance they are not visible. I know it's not the smarter or very neat idea, but sometimes there are just no other options.
8. Find the Perfect Toy Storage Solution with a TV Stand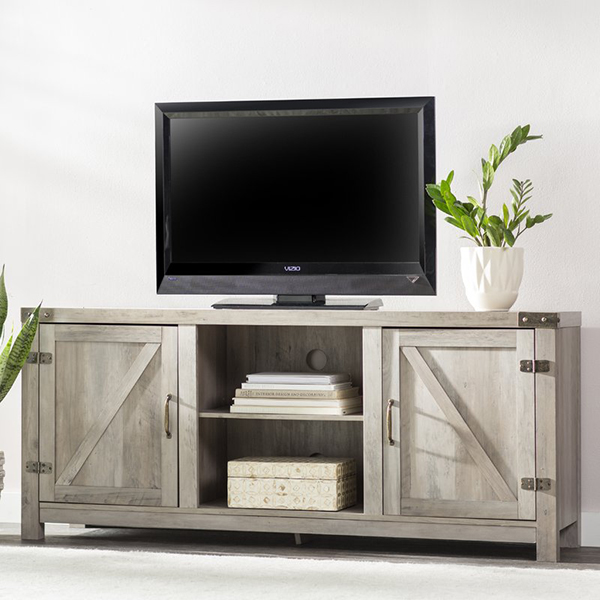 Here is something else to add to your list with toy organizer ideas.
If there is a TV stand in your home, you can use the space below to store part of the kid's toys. But first, make sure the TV is firmly attached to the stand in terms of your kid's safety.
See more about this TV stand: Here
9. Transform Your Living Room with Cubic Stylish Trunks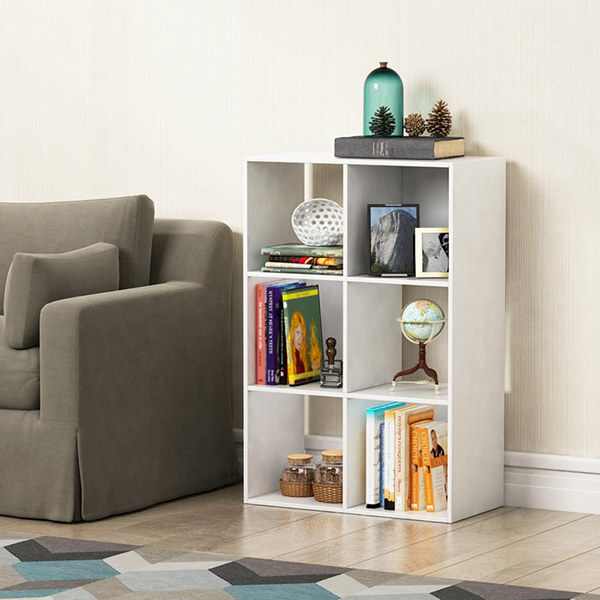 The cubic-shaped storage is a cheap but stylish solution that can easily fit the overall design of the living room. Toys can be arranged in trunks or baskets so they won't be very obvious. 😯
More info on this cube storage: Here
At the end of the day, the main thing when you want to deal with the toys in the living room is to prevent chaos and mess, and even using a simple bag for them could be a great help.
Make a decision about which toys should stay in the living room, how many of them, in which part of the room and how not to be seen.
And one more thing – just remind yourself this is a temporary condition, so you should not be too worried. The child will grow and the toy problem will disappear on its own.  😀
Don't miss: 36 Best Toy Storage Ideas You And Your Kid Will Love