To have a happy, well-organized home, you need to strike a balance between minimalism and great storage options.
After all, there are some functional appliances and utensils that you won't use every day but still have a purpose.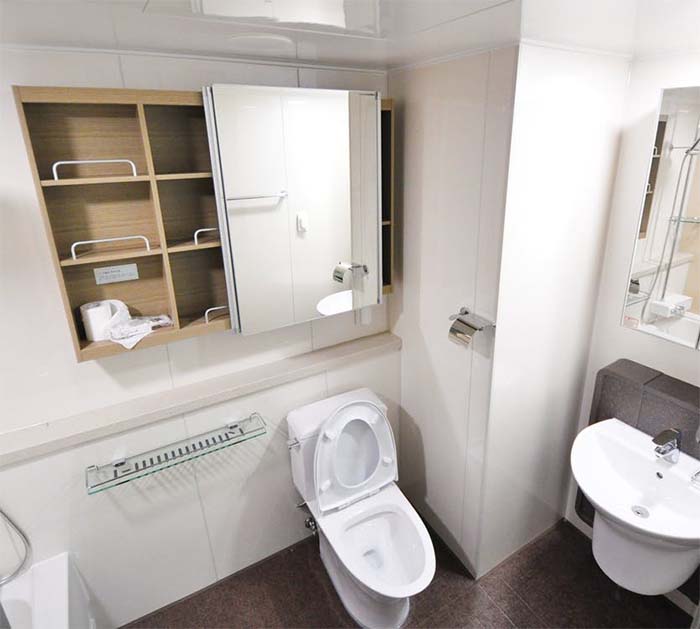 The secret to storage is optimizing the space you have. Here are some of the best storage ideas that will organize your entire house.
Optimized Cabinets
Cabinets might seem like an obvious storage method, but unless you've revisited your cabinetry in the last decade, you're likely not making the most of the available space.
High-quality, solid wood cabinets can be optimized for storage so that you can store everything without clutter.
First, take a look at the unused space in your kitchen. The small area between the fridge and wall could be used to create a trundle spice cabinet.
The faux drawer beneath your sink could be turned into a flip-out storage compartment for dish towels and dish soap.
You don't have to make changes to the cabinets you have to make the most of your space.
Adding small shelves or magnetic strips to the sides of cabinets are perfect for storing utensils and saving counter space.
Magazine holders, dividers, and small wire racks within cabinets can effectively double your storage space and organize your pans and sundry.
Drawers in the Stairs
Stairs take up a lot of space in a home. Rather than just having a closet in the area under the stairs, you can create functional storage.
Start by installing drawers under the stairs that blend in with the decor.
These storage drawers can be used for seasonal wear, like hats and mittens or life jackets.
This approach is ideal if you have a split entry that uses some of the stair space for things like hot water tanks, leaving extra space inaccessible and unused.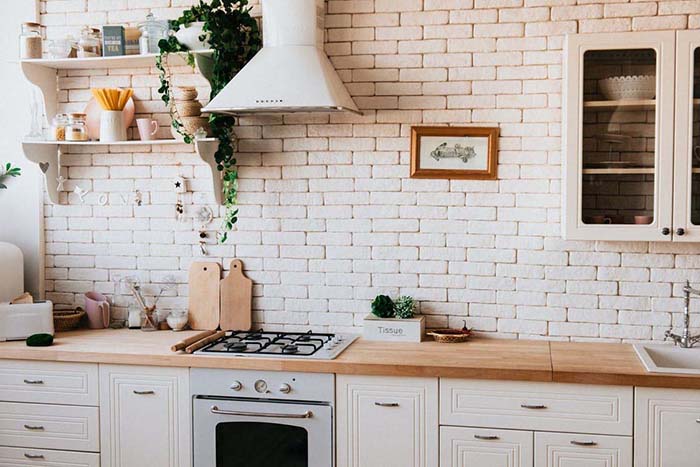 If you don't do drawers between stairs, consider leaving the space behind them open and install shelving on the backs.
You can also use the enclosed space to install trundle shelves for footwear. 
Storage Between Floorboards
Floorboards aren't just for secret storage in Hollywood films. You can create a smart storage area that improves the insulation in your home.
Choose a section and add hinges near the wall. When you install the flooring, leave a space that can flip up and expose the opening underneath. You will want to reinforce the area that opens.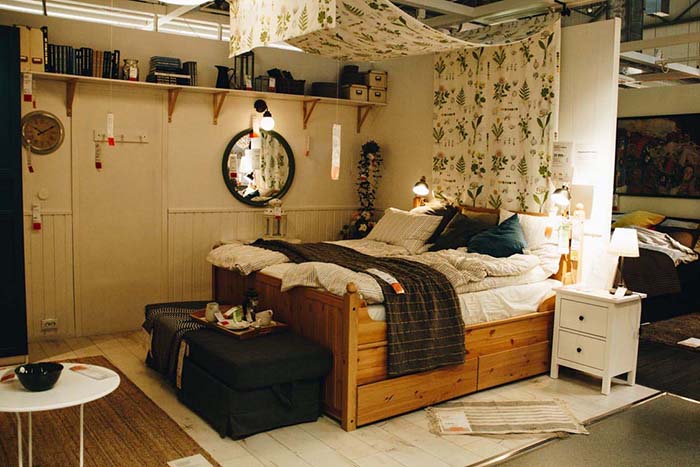 This space is ideal for important paperwork, seasonal decor, and clothing, or tools, and extra supplies for around the house.
Ceiling Shelving
Most homes have at least a foot of space between the top of the doorframes and the ceiling.
This space is excellent for installing shelves for extra storage and can even be used to complement the decor scheme.

For example, a shelf above the kitchen door can be used for cookbooks or utensils that don't get used every day.
In the living room, you can store books or trinkets that hold sentimental value. In the bathroom, where space is usually limited, the extra shelf can be for towels and facecloths.
Storage Headboard and Trundles
Beds are another element that takes up a lot of room.
If you don't have a murphy bed that folds into the wall, consider making the most of the space. Invest in a bed that has drawers underneath or use risers and create your own trundle storage for tote bins.
There are headboards you can get that have side drawers and extra storage. Using corkboard for a headboard also provides a place to hang hats and jewelry for a functional boho-inspired decor scheme.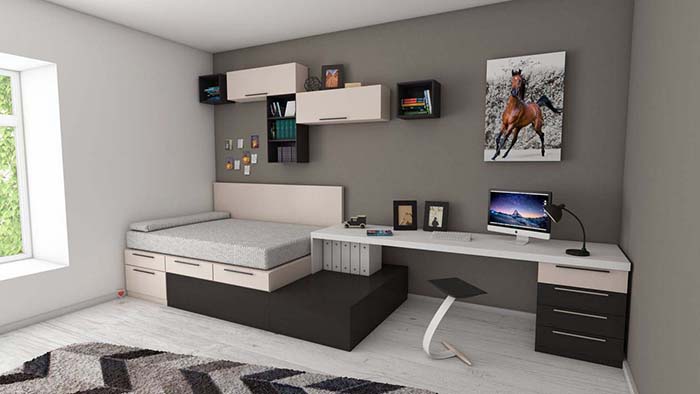 Optimize the Back of Your Doors
The back of your doors is an excellent place for hanging storage. Add bars or hooks to hang coats, hats, and jewelry or use a shoe organizer.
Shoe organizers can be repurposed to store clothing or bathroom appliances.
In the kitchen, you can install small wire shelving on the doors to hold spices or sundry products. Don't forget to consider the inside of closet doors for hidden storage.
Use Drawer Organizers
You'd be surprised to discover how much space is actually in your drawers when you use an organizer.
Marie Kondo's folding method for t-shirts and pants can reduce your drawer space by half, and can prevent the clothing explosion that happens when trying to find a specific item.
Drawer organizers come in many forms. You can get small honeycomb-style organizers to store your underwear and socks in the bedroom.
In the bathroom, organizers can be used to keep makeup and beauty products separate and organized. In the kitchen, use them to make your junk drawer less chaotic.
Replace Your Traditional Nightstand
Traditional nightstands are often bulky and accumulate junk. Swap out your old nightstand for something more minimalist and functional.
Consider mounting floating shelves to the wall beside your bed, with only enough space for a lamp, your phone, and a book. This will open up floor space and encourage you to declutter.
If you depend on the space a nightstand provides, look for something with functional storage, such as shelving and small drawers.
Rather than letting this space become cluttered, keep it organized and plan what will be stored within.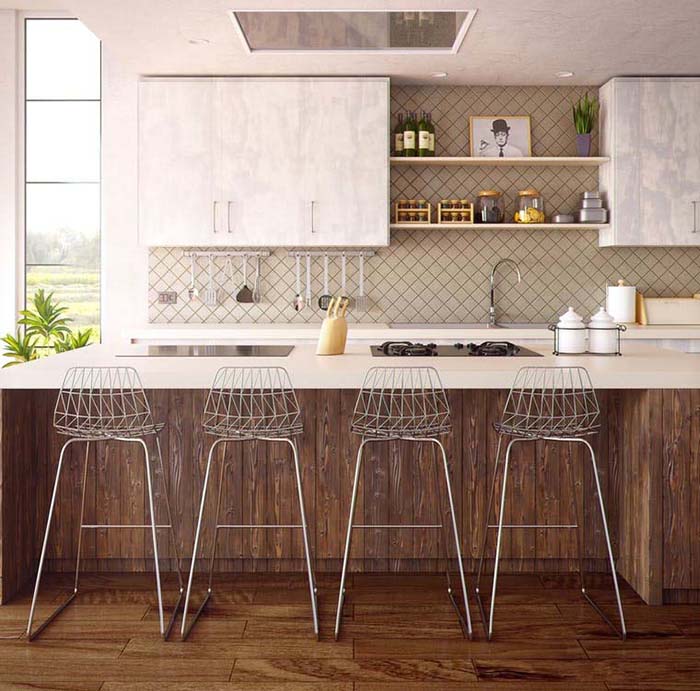 Magnetic Strips
Magnetic strips are often used in small kitchens as an alternative to a bulky knife block or utensil dish.
They're easy to install, and don't take up otherwise usable space. They also work in all rooms, not just kitchens.

Add magnetic strips to the bathroom to hold your nail clippers, tweezers, and bobby pins.
Not only will you have minimalist-friendly storage space, but you'll stop misplacing these small items as a result.
In the living room, you can mount magnets to your remotes and keep them displayed on the wall. No more digging through couches or blaming your spouse for hiding the remote.
Add Removable Shelves Over Taps
The space behind and around the sink is often tricky to use. By adding small, removable shelves that go over the taps, you increase your surface area for storage.
These shelves can be used for soap, candles, cotton swabs, or whatever else you deem useful.

By using these simple storage ideas, your home will be more organized and functional.
Be creative and take the opportunity to declutter as you create storage space.