What I really like about the Christmas season is all the decorations that you could put in your home to make it feel festive.
There are so many ideas to decorate stairs, windows, tables, furniture and walls.
We have selected some of the best Christmas decorations that are easy to do and are not expensive.
1. Christmas Décor for a Festive Table Setting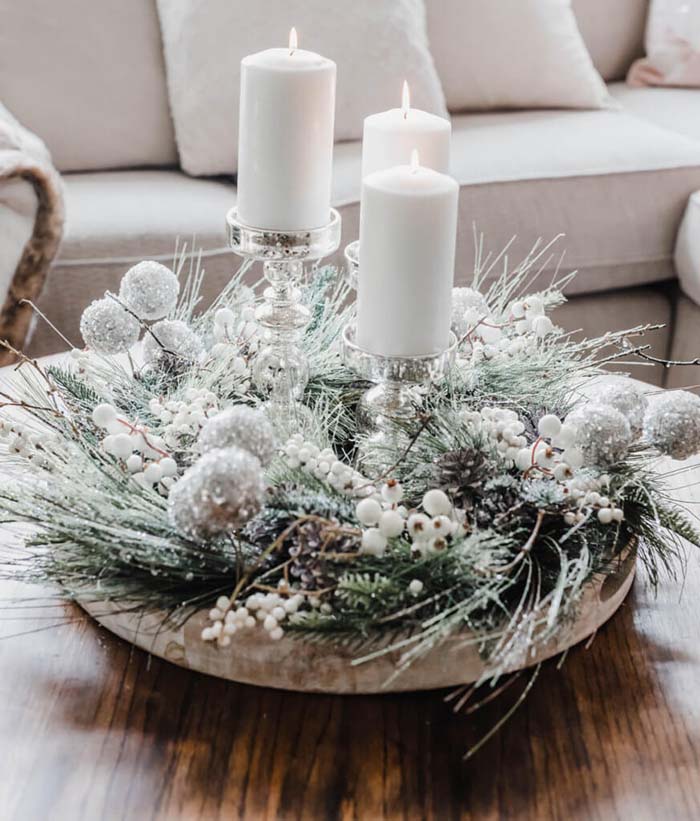 This Christmas decor looks great on a coffee table and also on a round or square dining table.
2. Add Holiday Cheer to Your Home with a Wooden Door Hanger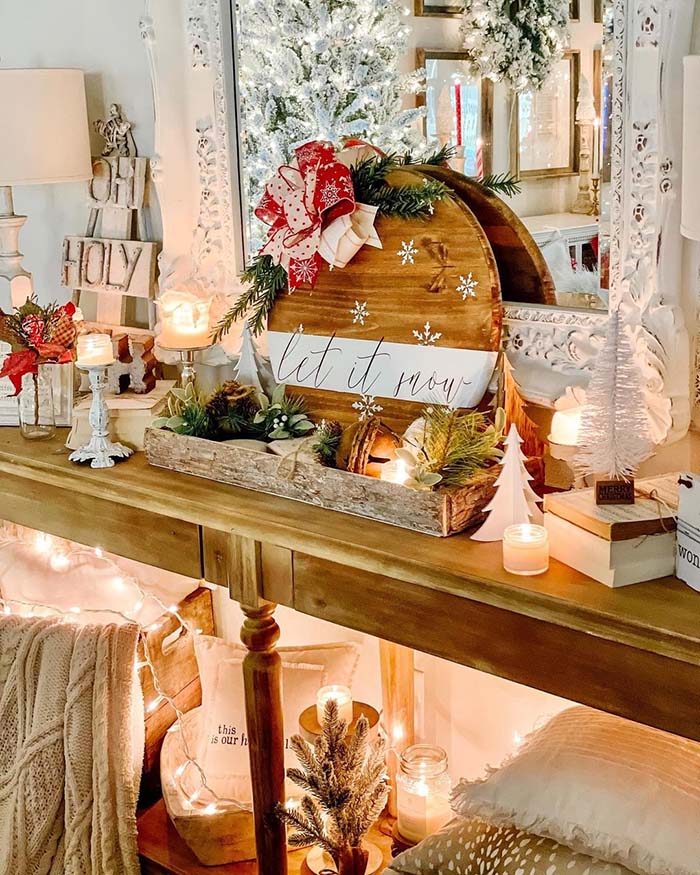 This wooden door hanger is the perfect addition to your Christmas decorations.
via Heather Lane
3. Bring Back Nostalgic Christmas Décor with Ceramic Trees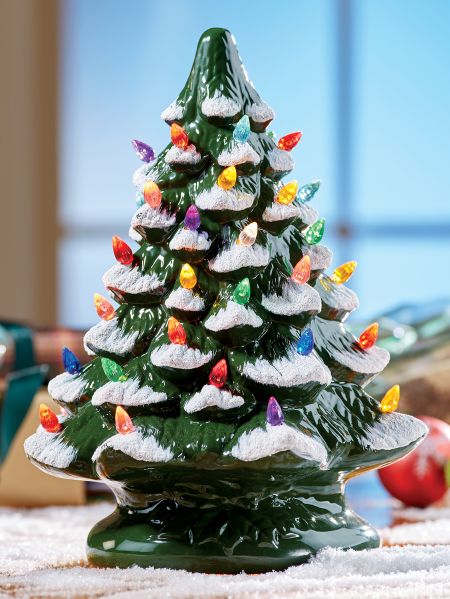 Have you seen those ceramic Christmas trees? Even though they are a bit nostalgic they are still great for Christmas decor.
4. Captivating Centerpiece of Candles, Pine Cones and Greenery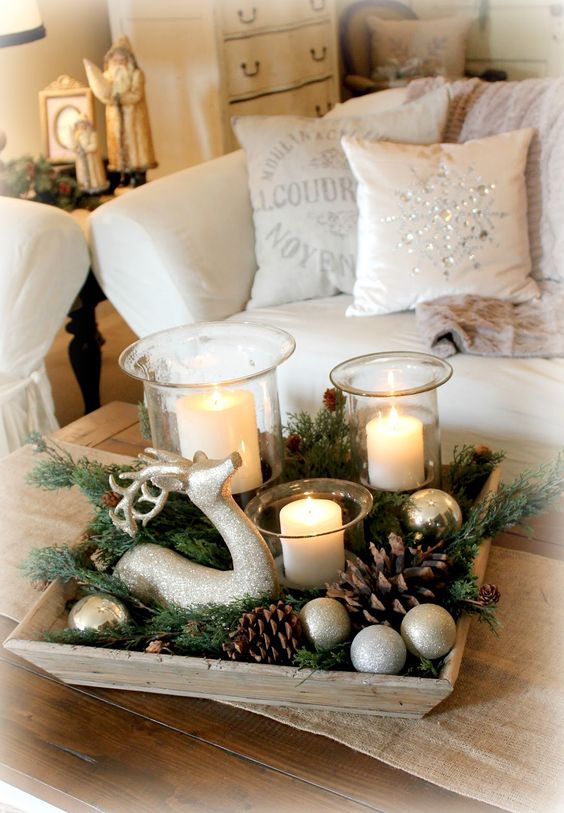 What a lovely centerpiece in warm tones – candles, pine cones and greenery.
5. Welcome Luck into Your Home with Decorated Mason Jars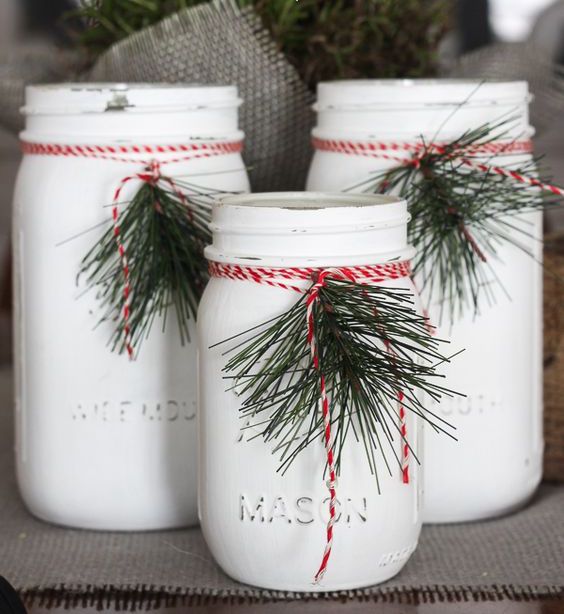 Photo: Credit 
White mason jars with some pretty fabulous decoration around their necks are adorable.
The white and red strings symbolize the health, happiness, and luck that is about to come inside this home.
6. Elegant Simplicity Defines This Home's Black and White Décor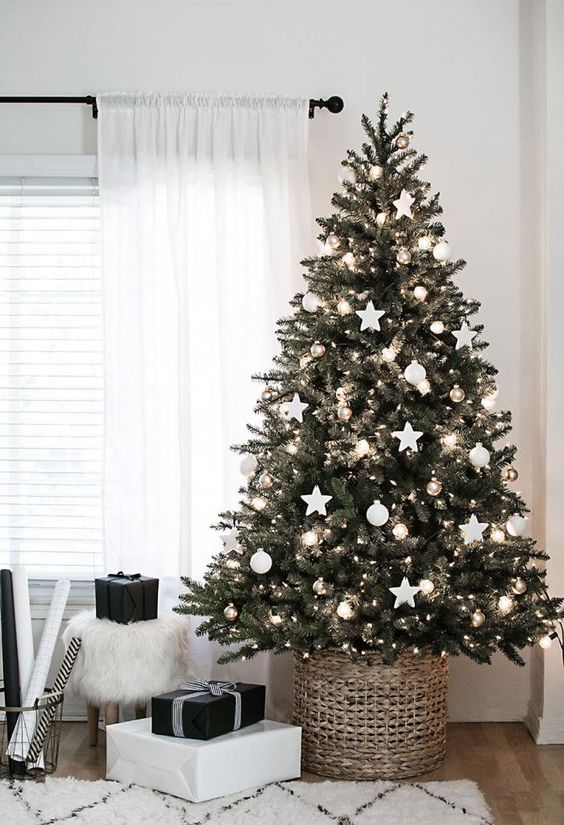 Photo: Credit 
Come on, stylish people. Isn't this the loveliest black and white, simple, elegant and precious combination we have seen so far?
The decor beautifier has definitely stepped foot in this home. Simplicity is elegant, isn't it?
7. Decorate Your Home with Words to Bring Joy and Fulfillment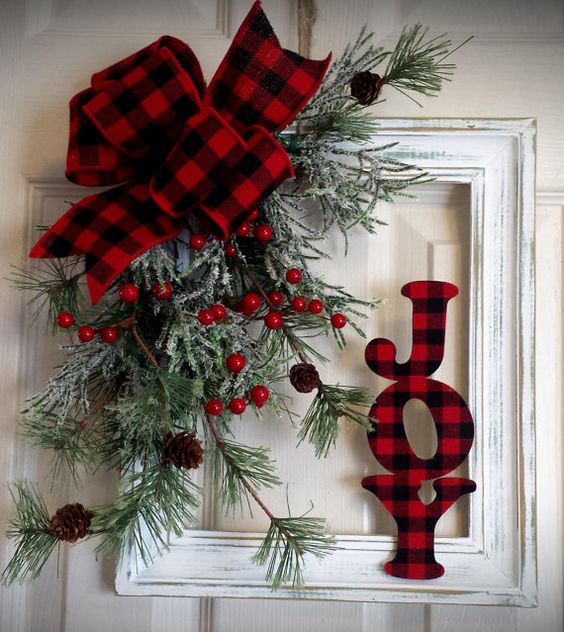 Photo: Credit 
Don't go on a quest looking for joy and fulfillment. Spend a second decorating your home with the words you desire and who knows…
They might magically materialize with a simple decor that requires no pressure, just presence.
8. Snowy White Décor for a Winter-Inspired Home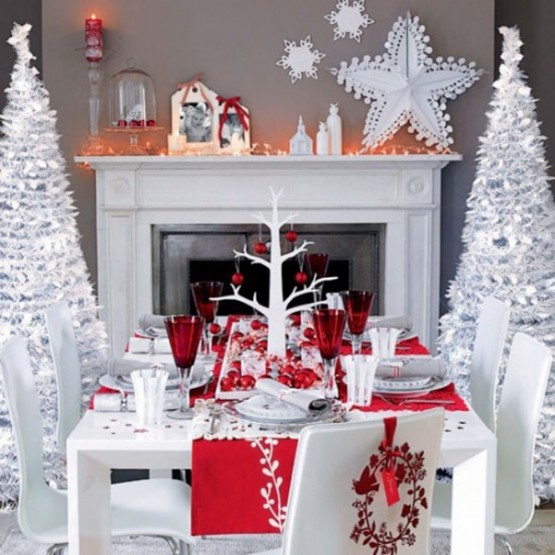 Photo: Credit 
Snowflakes and the bright white are full-on decors for this home.
The icy white is warmed by the red apple tree, the napkins, and the glasses, but it still adds a cold feel.
Could it be that an all-white theme is your dream?
9. Striking Red Wreath and Candle Holder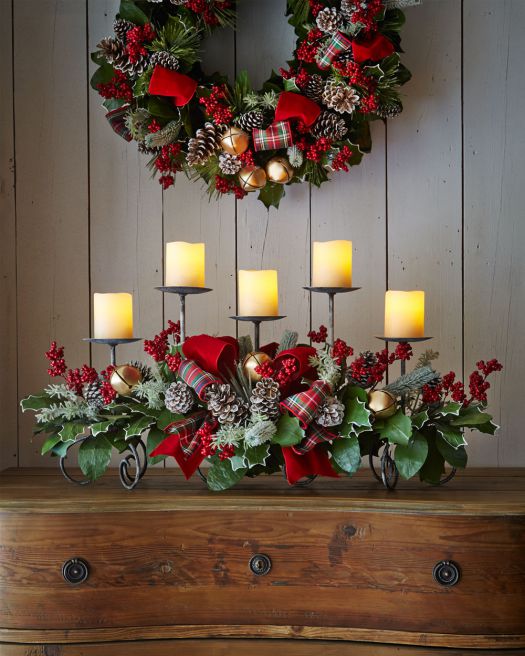 Photo: Credit 
A combination of a wreath and a candle holder that match pretty well with each other.
Placed on top of some wooden drawer the red colors, pine cones, and ribbons speak of a very generous, abundant time to come in this come.
10. Craft Cinnamon Stick Christmas Trees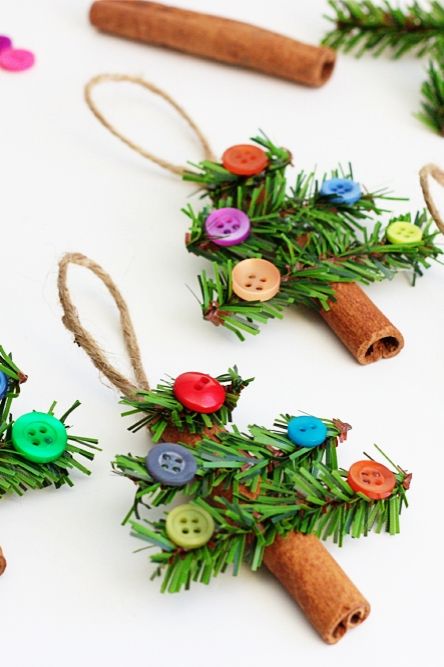 Photo: Credit 
Once again we see the cinnamon sticks being turned into small trees. It's time to take out the glue, you will need it to make these for sure.
Now you know what to do with the single buttons in the drawer, they are ornaments!
11. Believe and Enjoy the Holidays with a Beautiful Glass Ball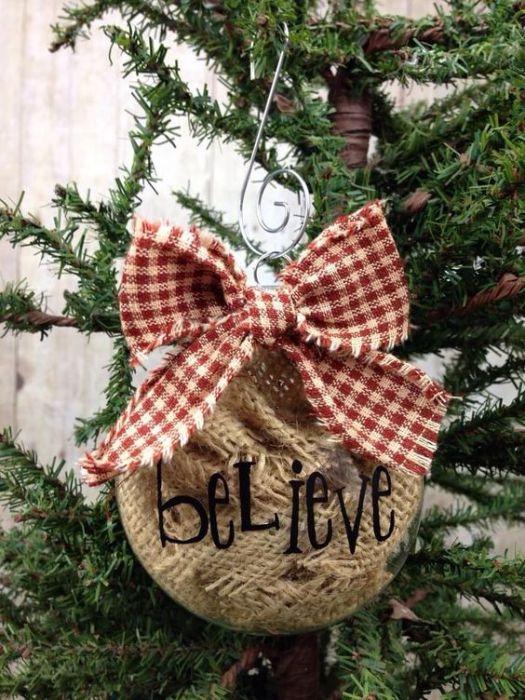 Photo: Credit 
A big glass ball with a Believe sign graces the tree branches and delights the eye. Look up and hold your promise this year, you do have a reason to believe and enjoy the holiday to the fullest.
I wouldn't mind having it on my tree.
12. Create a Festive Wall Decoration with a DIY Christmas Tree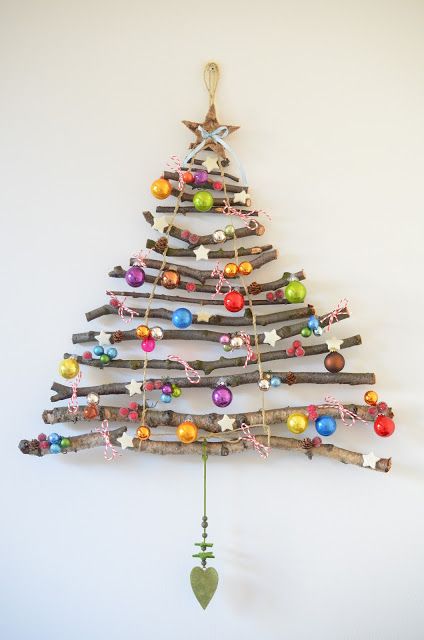 Photo: Credit 
A Christmas tree made of sticks and colorful ornaments is a lovely wall decoration that you can place in any room of your home.
As a matter of fact, you can create a wall decoration in the shape of a tree out of any objects around.
13. A Nature-Inspired Star Wreath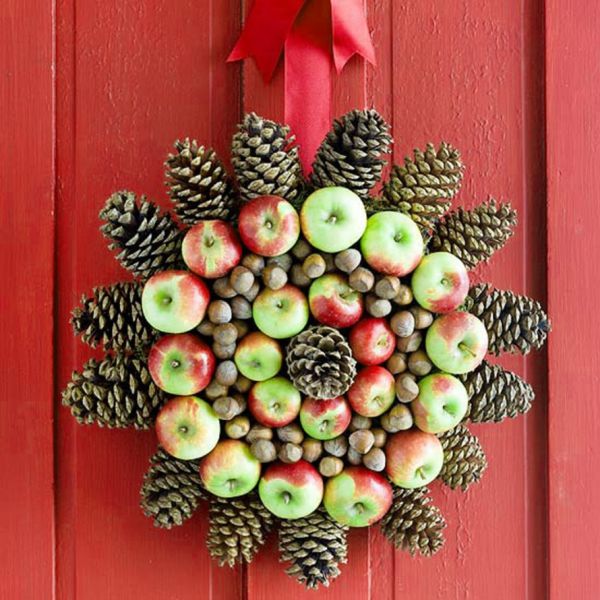 Photo: Credit 
Pinecones, apples, and hazelnuts or any other nuts you can spare from your pantry can create this wreath. It is shaped like a star and its pointy angles are bringing joy as soon as you look at it.
This is the deluxe version of nature.
14. Enchanting Winter Table Centerpiece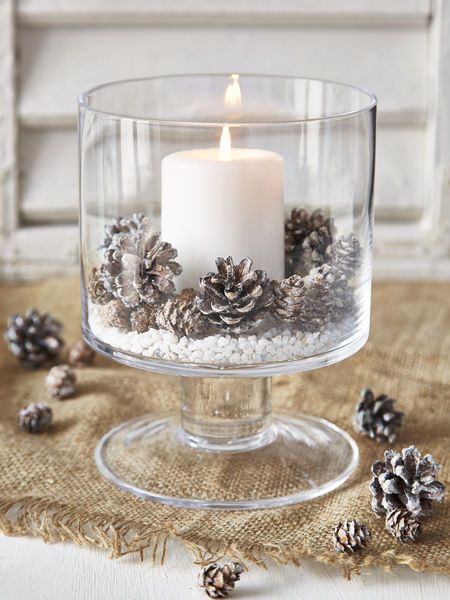 Photo: Credit 
Once you place this decoration in the middle of the table you are not likely to desire much else.
Fill in with little pinecones, a big candle and white particles to mimic the snowy blanket outside. Light the candle and enjoy.
15. Illuminate Your Home With a Decorated Lighthouse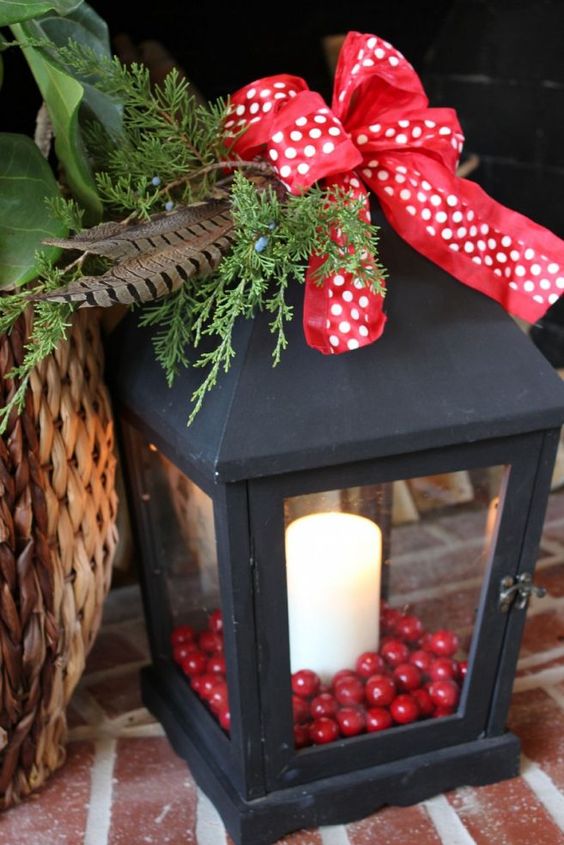 Photo: Credit 
Bring the joy outside by filling a lighthouse with the ornaments and objects you desire. A thick basic candle is standing in the middle waiting to be lit anytime the night starts to fall.
Here's a sacred place for your own home.
16. Festive and Colorful Christmas Table with a Rainbow of Colors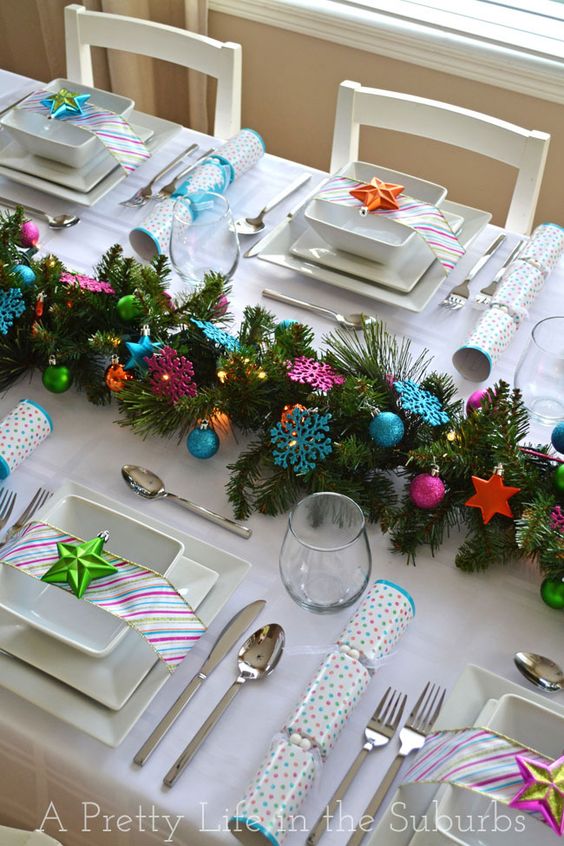 Photo: Credit 
Use all colors to create a rainbow at your dining table for a Christmas lunch or dinner. The impact is wonderful, pretty and sparkly.
It will please the eyes of everyone before they feast on delicious food and sip mulled wine.
17. Create a Cozy Atmosphere with Cinnamon Sticks and Candles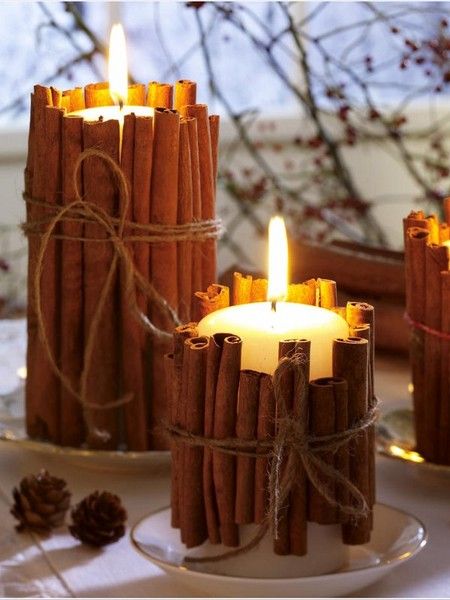 Photo: Credit 
Cinnamon sticks will be glad to surround a thick basic candle and decorate.
The beautiful scent will linger and surround your home with the touch of the favored spice.
Tiny pinecones around and your tabletop is ready.
18. Customized Wreath with Baubles for Extra Personality
Photo: Credit 

You need a basic brown wreath that is clear of objects and you can decorate it yourself. Use balls and baubles, a giant letter that represents your first name or your family name.
Why not wire it all around the base and marvel at the result?
19. Light Up Your Home with Classic Christmas Lights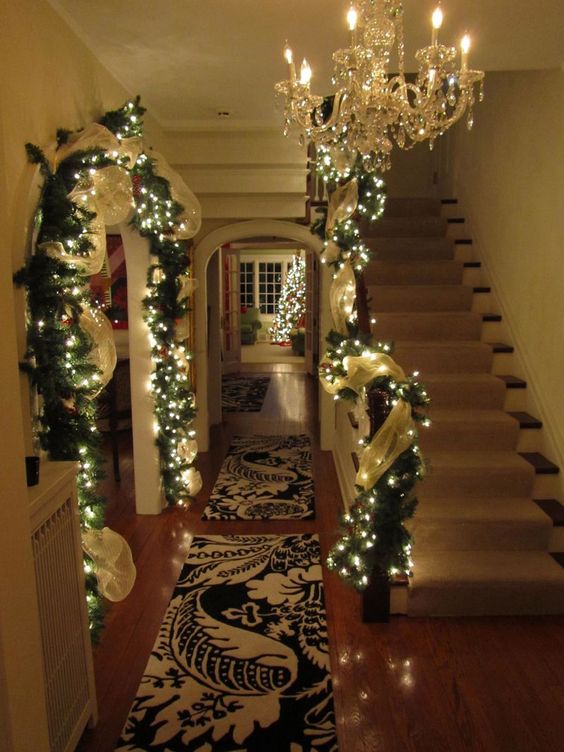 Photo: Credit 
Lights all the way are classic and overdoing it is possible only in Christmas movies, not in your home.
This is easily done with ribbons, garlands, and strings of lights – just to name a few of the types of Christmas lights you can use. Your folks will beg you to turn off the lights and dream a little.
20. Decorate Your Home's Porch with Festive Wreaths and Lights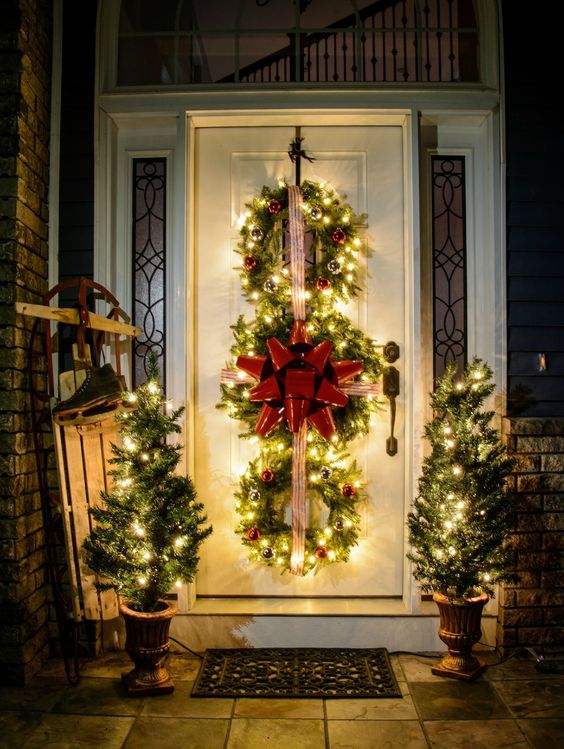 Photo: Credit 
Get as many as three wreaths and hang them up on the front door. We have a lot more great ideas on front porch Christmas decorations.
Get some strings of lights for Christmas and start decorating the face of your home.
The night time is especially beautiful when you look at this creation.
21. Rekindle Your Belief and Embrace Your Dreams on Christmas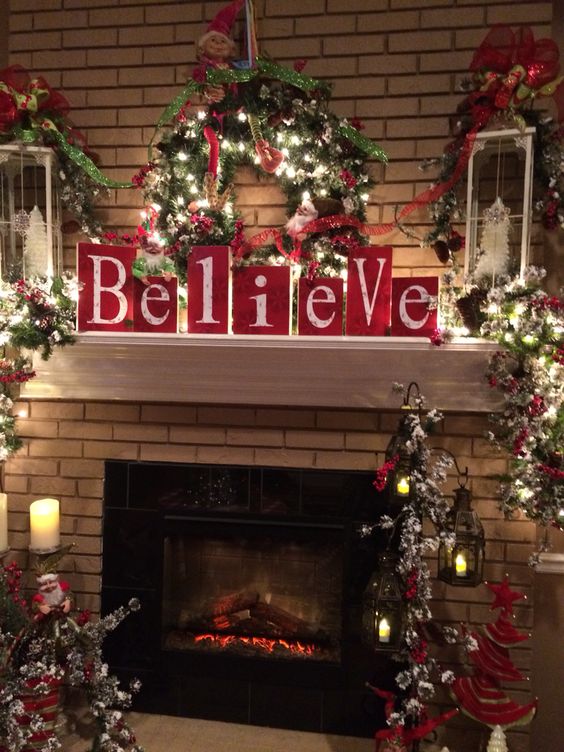 Photo: Credit 
If there is anything we strongly associate with Christmas, it is that it's time to believe again.
Hang up a sign above the fireplace or anywhere else for that matter to create a beautiful reminder that it is okay to trust and live your dreams.
22. Celebrate the Holidays with an Over-the-Top Candle Display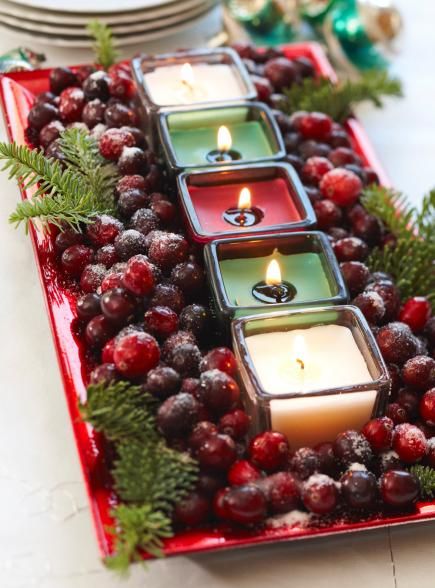 Photo: Credit 
Go overboard and don't feel sorry for it. A hundred candles are worth the celebration of this holiday.
Line up the candles on any plate and sprinkle some cranberries or castor sugar, surrounded by green leaves and voila!
23. Create a Winter Wonderland In a Mason Jar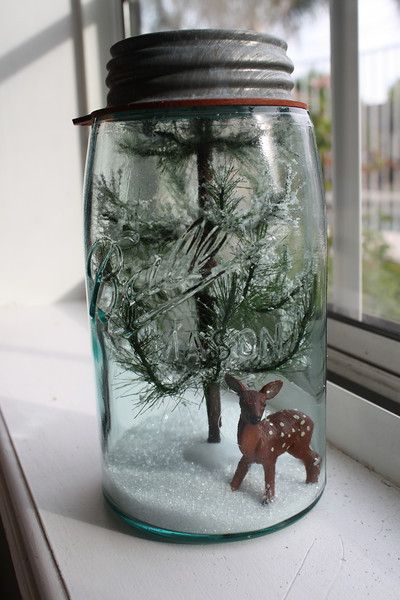 Photo: Credit 
Jazz up the ideas a bit by using a tall mason jar and freely decorate it inside. Create a mini version of a deer out in the woods or a snowman.
You can use cotton, sugar or spices as well as tiny branches of trees or flowers to achieve this.
24. Transform Your Staircase with Grand Christmas Decorations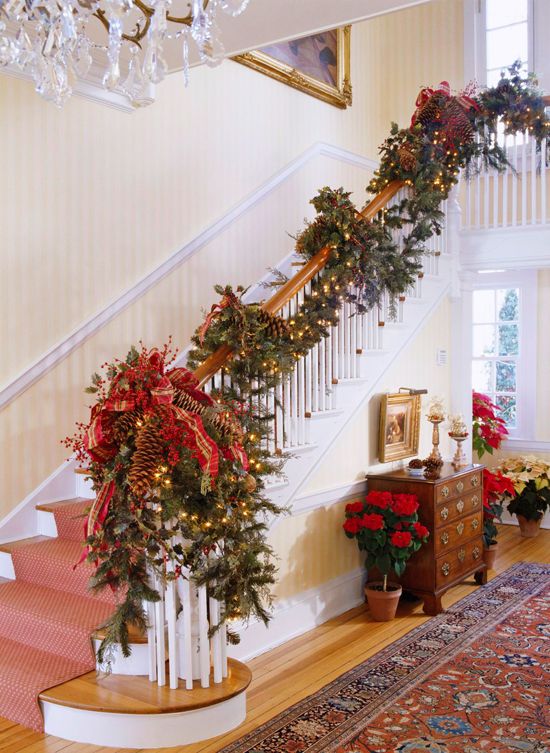 Photo: Credit 
Play some dress-up with your staircase with a grand decoration that will leave the guests speechless. Christmas lights are spiraling up and leading the way into a magical home. Poinsettias in the foyer or other flower pots will be great.