Wood pallet crafts are a lovely addition to your casual Christmas decor — the unfinished material and natural grain have a distinct rustic charm that's perfect for farmhouses and family homes.
Pallet wood is durable and easy to work with, so you can create both indoor and outdoor pieces that last for years.
To get the ideas flowing, check out these beautiful Christmas pallet crafts.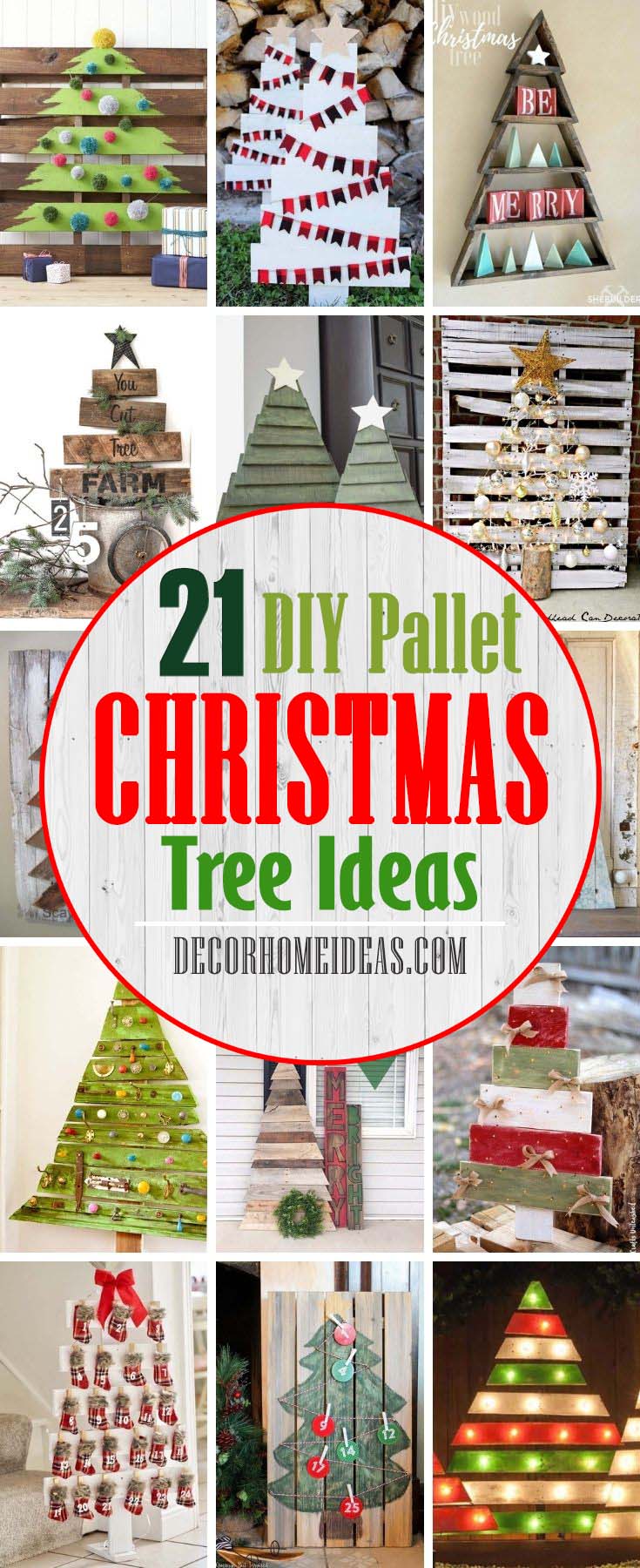 1. Advent Calendar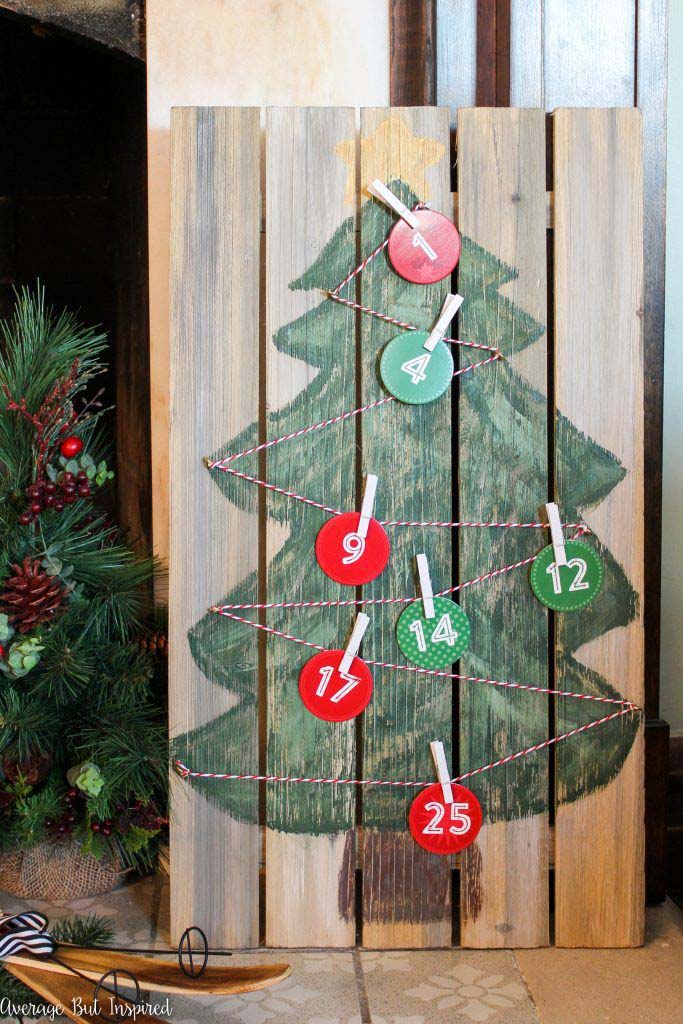 Put a personal spin on the traditional Advent calendar by creating your own with a pallet. Paint a Christmas tree onto the board and add a paper ornament or a special treat for each day of the month.
This adorable project is easy to make, even if you're not an artist.
2. Advent Calendar Pallet Christmas Tree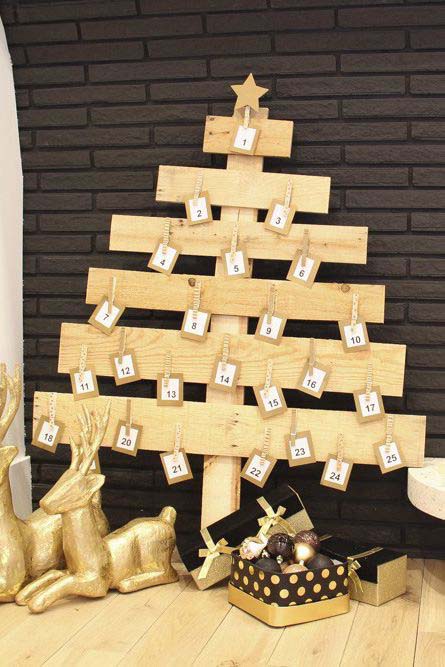 This rustic Advent calendar requires a few simple tools: pallet wood, a saw, and nails.
The simple tree shape fits right in with your festive decor, and the bare wood adds a chic twist to a modern farmhouse.
Suspend tiny ornaments from each branch with the date to celebrate the season.
via Remodelaholic
3. DIY Advent Calendar Pallet Christmas Tree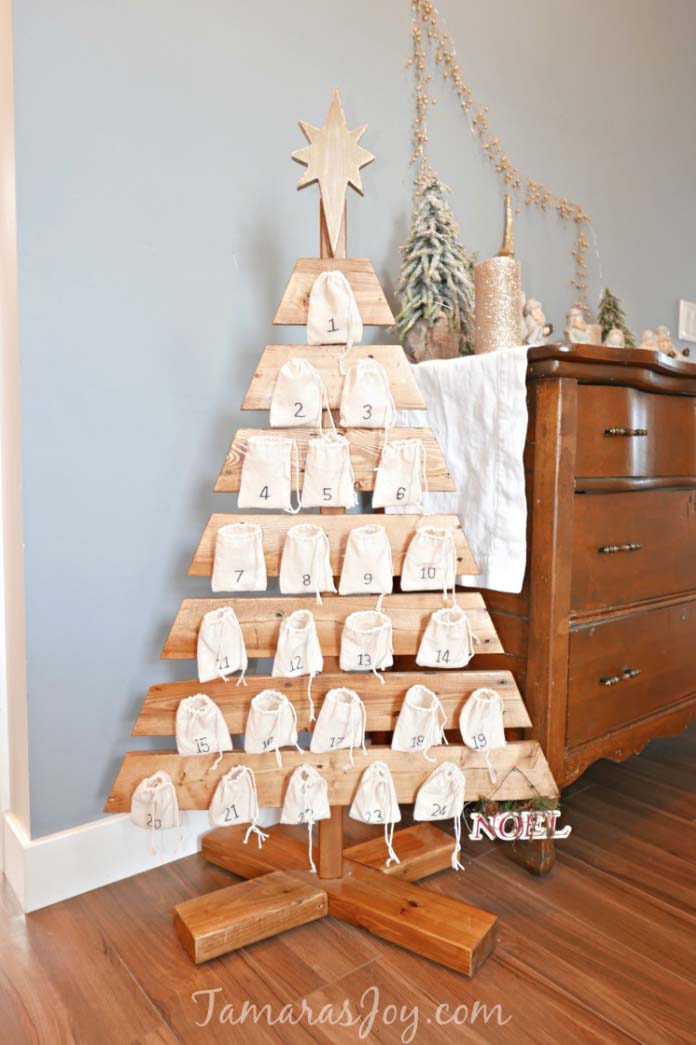 Fill an empty corner of your home with this DIY pallet Advent calendar.
The key is to build a heavy-duty X-shaped stand that holds up the tree in a busy space.
We love the little bags at each date — they're the perfect spot to place tiny gifts or candies.
via Tamara's Joy
4. DIY Wooden Christmas Trees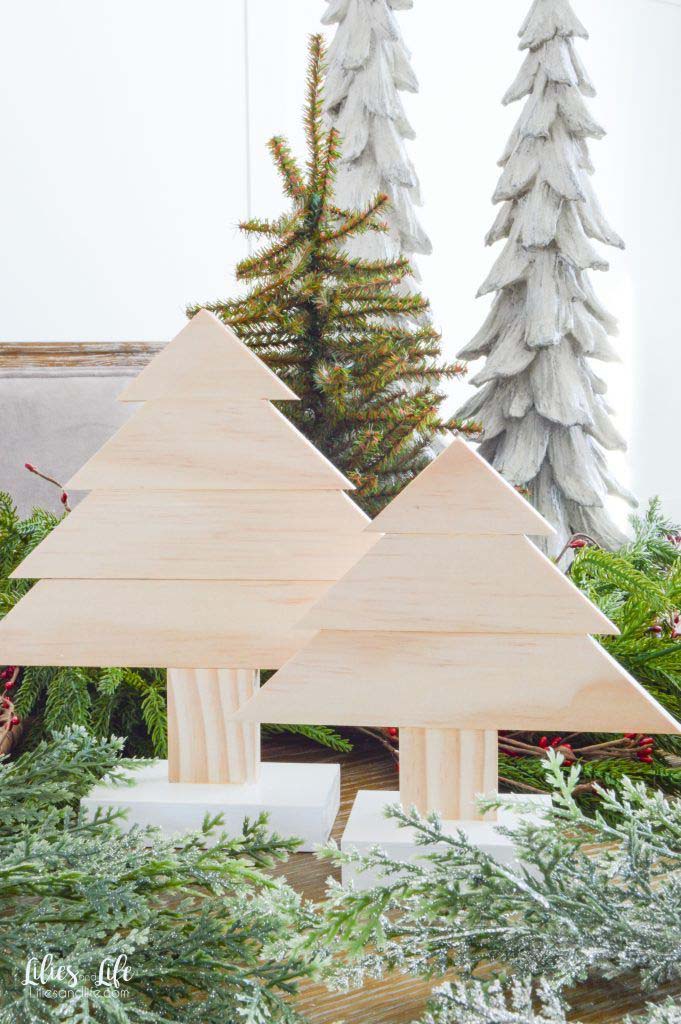 Looking for a way to bring rustic style to your holiday decor?
These super-cute wooden Christmas trees have you covered.
With a few basic tools and some pallet wood, you can create simple standing pieces that work on a mantel or as part of a centerpiece.
via Lilies and Life
5. Lighted Pallet Christmas Trees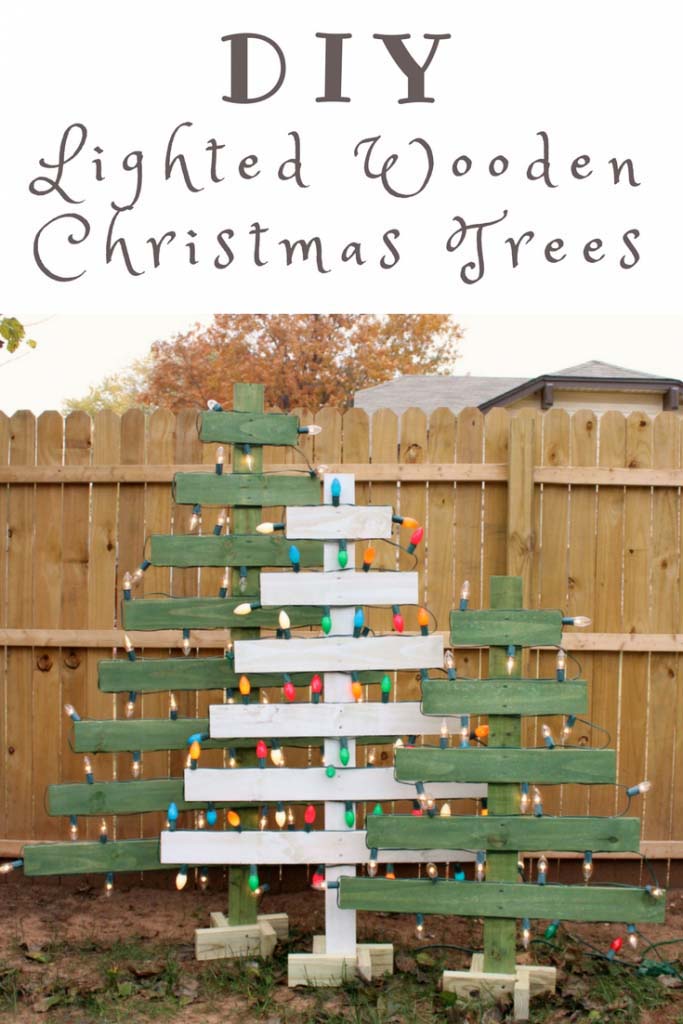 When you live in a wet or snowy climate, it can be a challenge to find the right outdoor decorations.
That's where these trees come in — the wood is tough enough to handle any type of weather, and the outdoor lights give your yard a cheerful Christmas glow.
via Frazzled Joy
6. Marquee Light Pallet Christmas Tree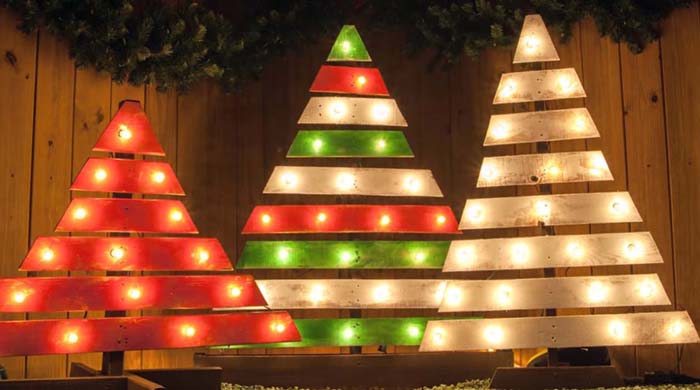 Can't get enough of Christmas lights?
These trees put a fun twist on classic marquee signs. After you make the tree, simply drill small holes and insert string lights.
Use your trees indoors or outdoors for an extra pop of color.
7. Pallet Christmas Tree Advent Calendar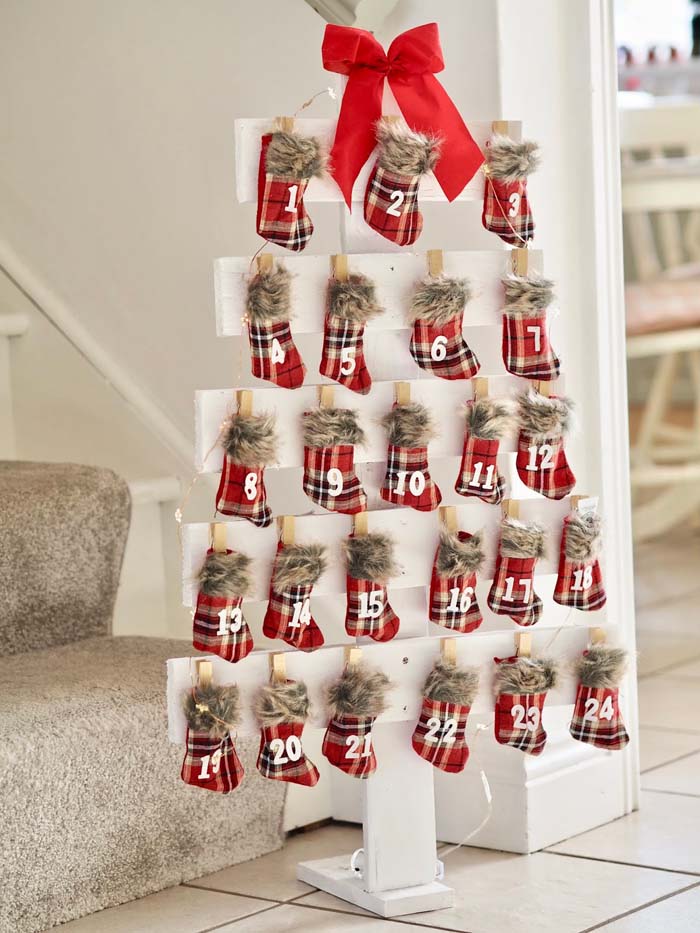 If you have a few hours free, you can turn a pile of pallet wood into this stunning Advent calendar.
The tree itself is painted white to create a fresh, magical feeling in contemporary and traditional homes.
Make tiny stockings, or buy a selection from a craft store for a festive finishing touch.
8. Pallet Christmas Tree Card Holder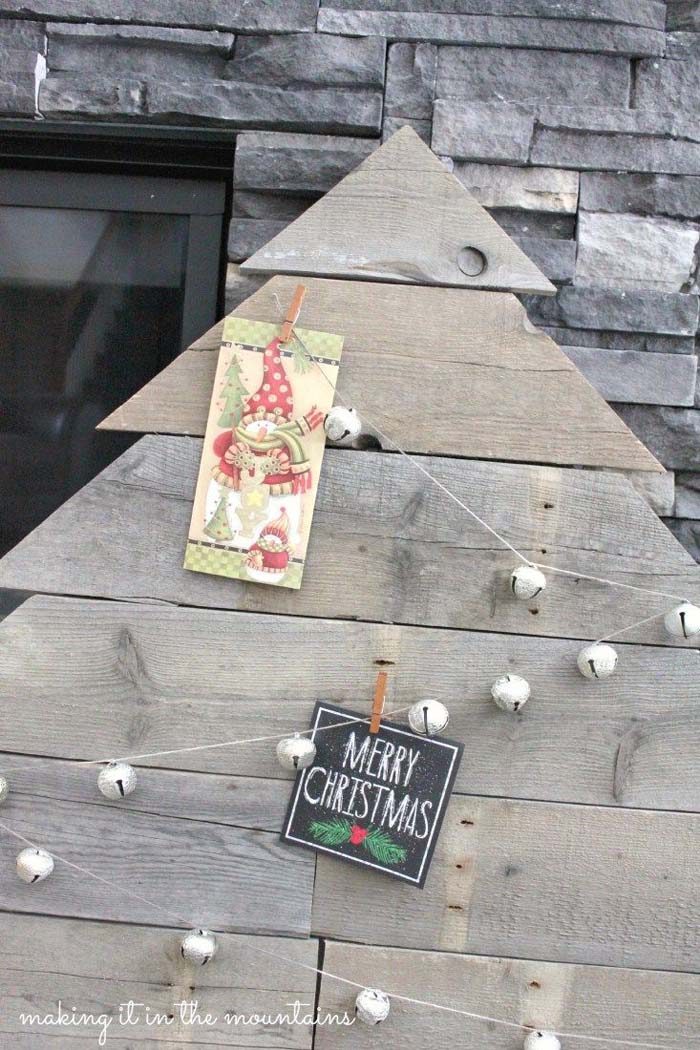 Have you ever wished for an artistic way to display Christmas cards?
A rustic pallet-wood tree is a fun solution. Wrap string around the tree and use tiny wooden clothespins to attach each card.
If you want a pop of color, add some jingle bells or miniature ornaments.
via Making It In The Mountains
9. Pallet Christmas Tree Shelf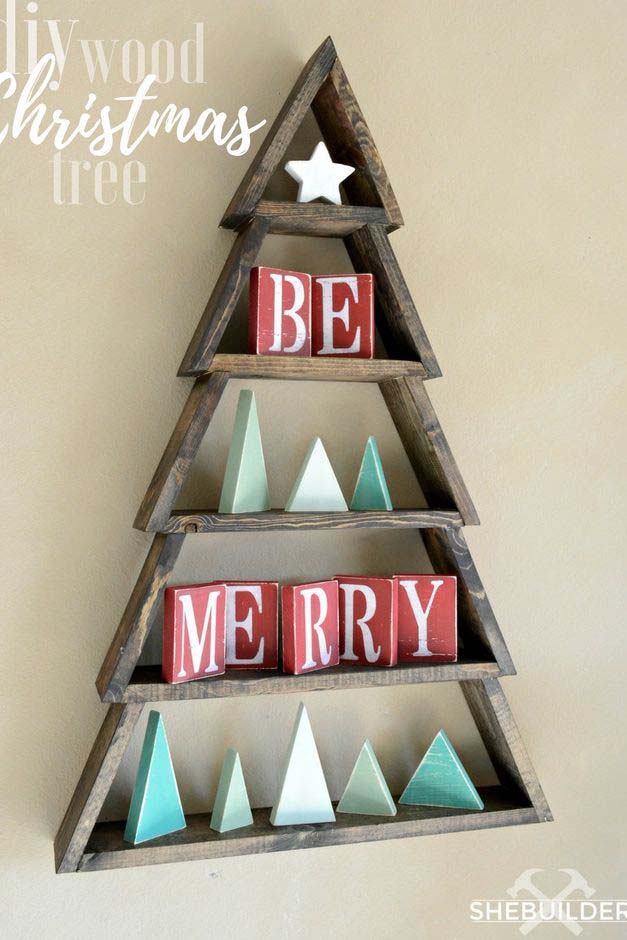 Break out your woodworking tools to create this stunning Christmas tree shelf.
Each tier creates a tiny display area, so you can add ornaments, favorite Christmas decorations, or DIY wooden creations.
via Tinsel and Wheat
10. Pallet Christmas Tree Sign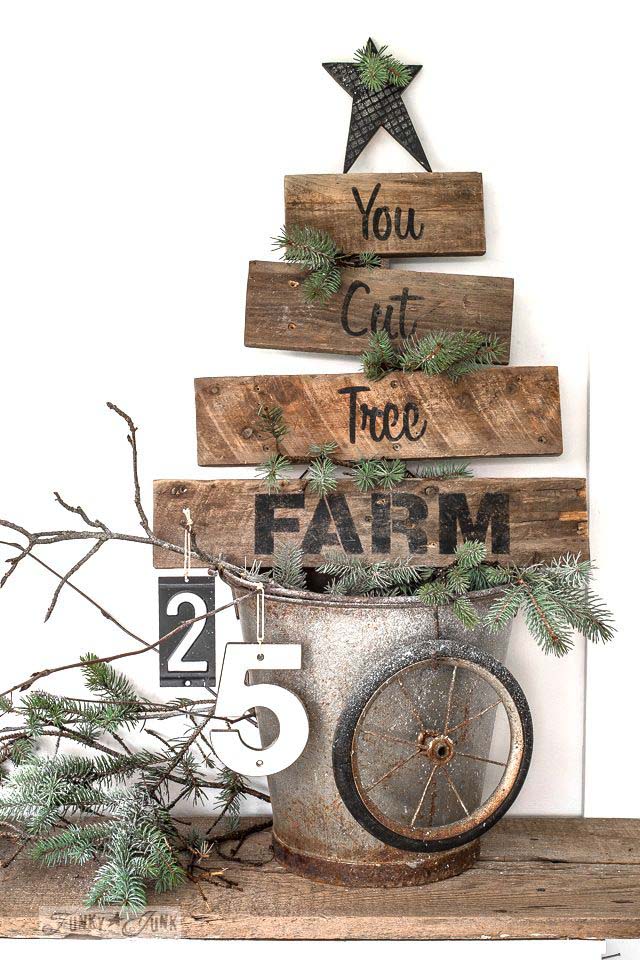 Turn your front entry into a welcoming, beautiful space this Christmas with a DIY tree sign.
The trick to this project is to orient each "branch" at a slightly offset angle.
That, combined with the mismatched grain patterns, creates a charming handmade vibe.
11. Pallet Wood Christmas Tree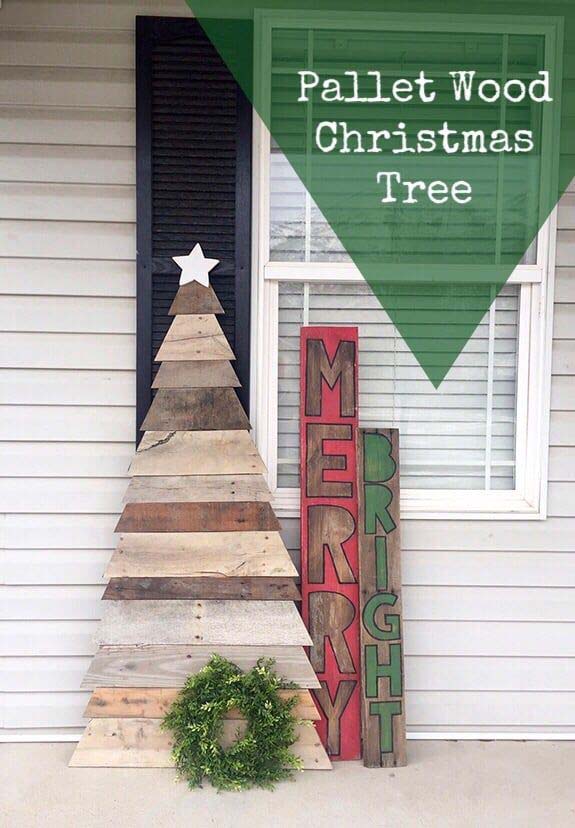 When you have an old pallet or a collection of wood scraps, don't throw it away — turn it into this beautiful Christmas tree.
The varying wood finishes and board sizes add dimension and color to the tree; simply add a star to the top for a gorgeous front porch decoration.
12. Pallet Wood Christmas Tree DIY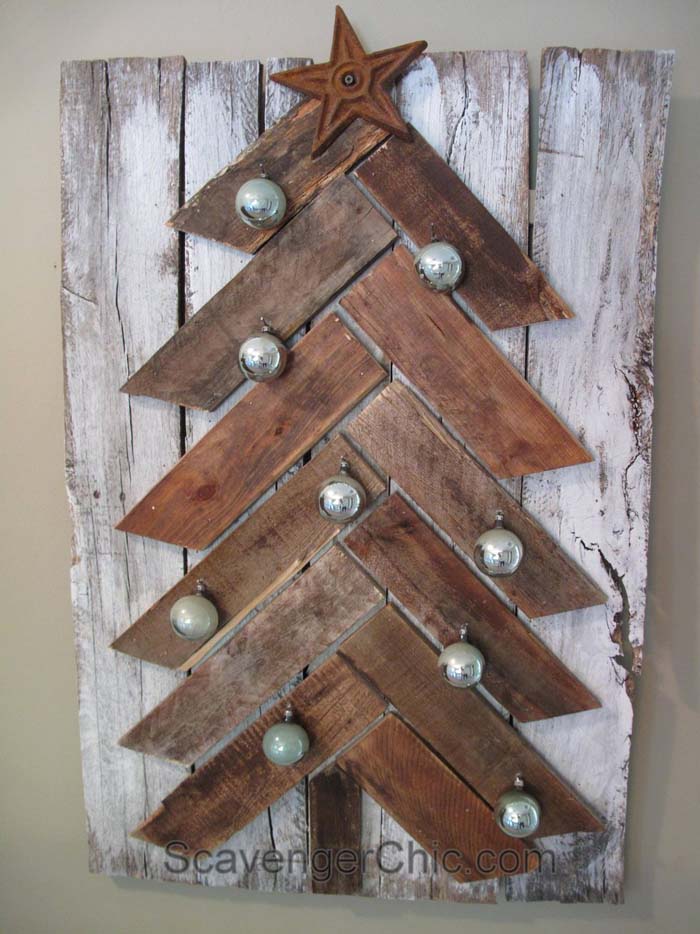 Go all in on rustic textures with this fun DIY project.
Its beauty lies in its imperfections; each wood piece brings a special character.
A coat of weathered paint and a few silver ornaments add a wintry feeling.
via Scavenger Chic
13. Pallet Wood Christmas Tree with Lights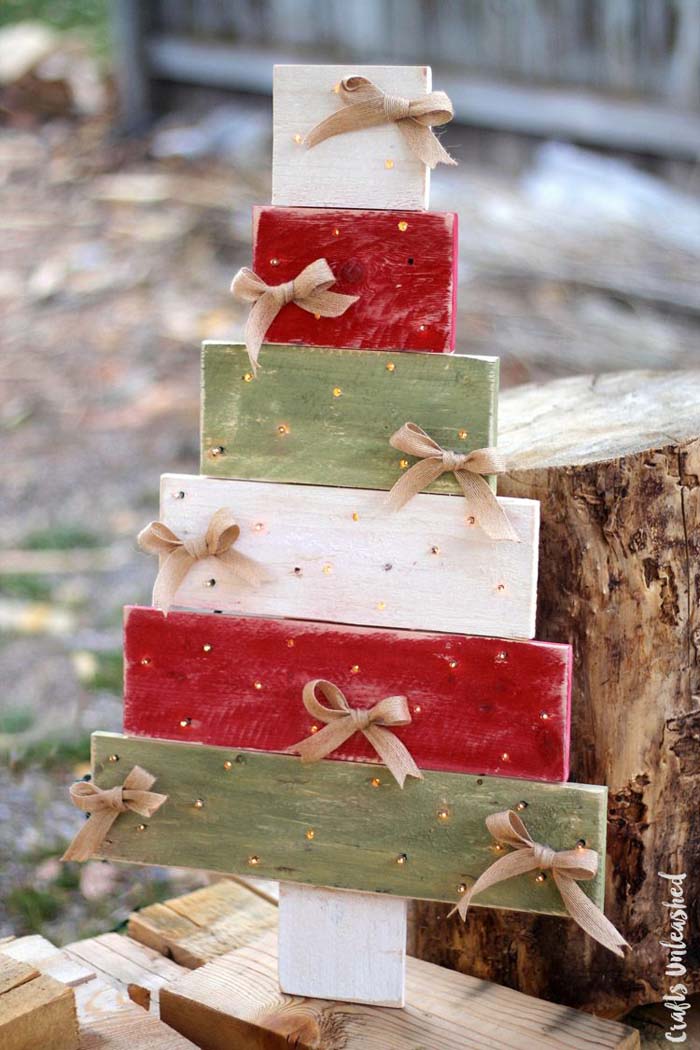 During the day, this cute pallet Christmas tree delights your neighbors with its classic Christmas colors.
After dark, switch on the lights for a fun, unexpected glow.
The trick is to use tiny LEDs that disappear in the daylight and glow brightly after dark.
via Crafts Unleashed
14. Plaid Pallet Christmas Tree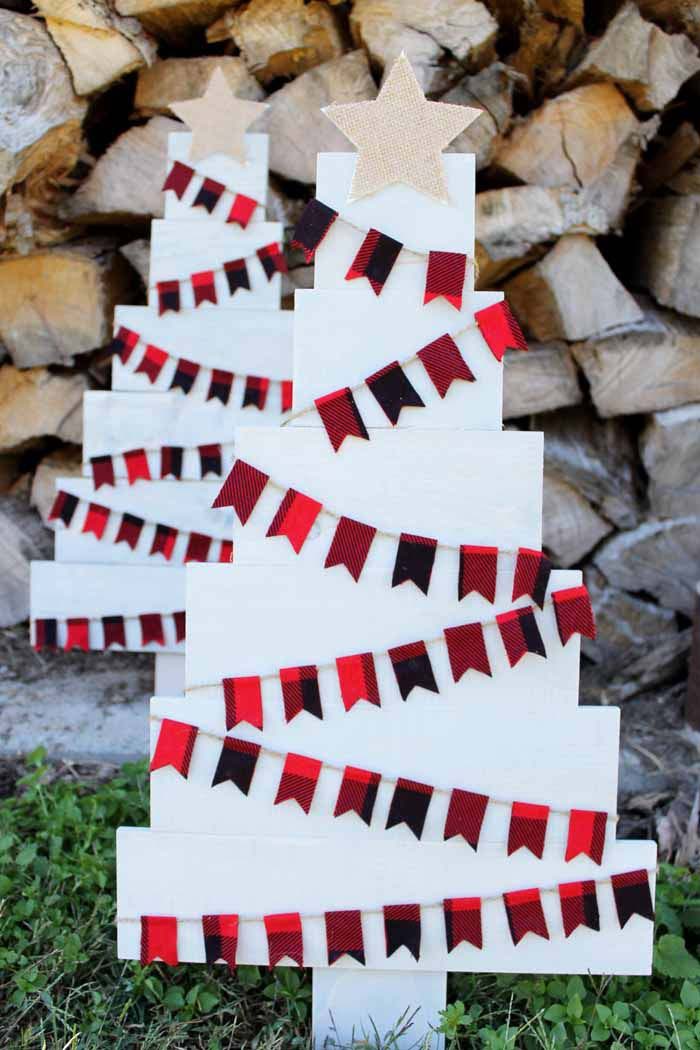 Do you love bunting garlands? Use them to transform a simple white pallet Christmas tree.
Here, stunning black and red garland pops against the wood — you could even experiment with triangular or rectangular bunting to change up the aesthetic.
15. Pom-Pom Pallet Tree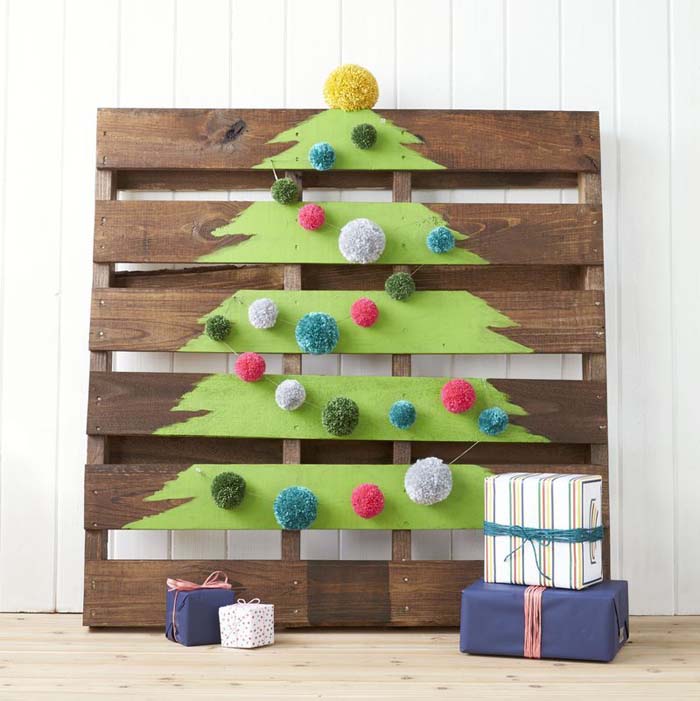 Pom-poms are a Christmas trend that's here to stay.
Use a strand of these tiny yarn balls to decorate a pallet tree. The best part?
This tree is made with paint, so you don't need to worry about cutting or drilling.
via Country Living
16. Rustic Christmas Tree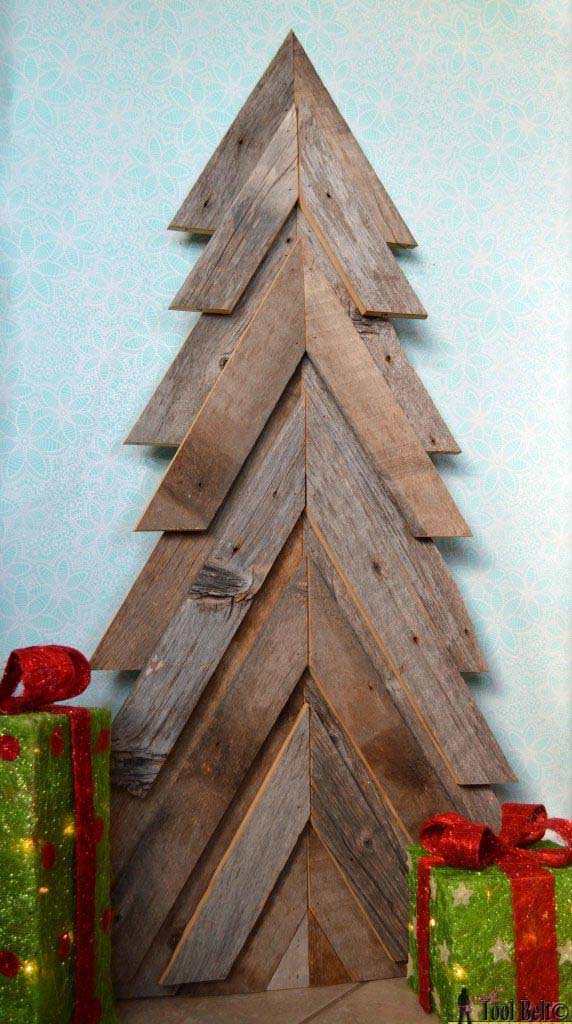 Brush up on your high school geometry skills — you'll need them for this fun Christmas tree.
It's all about the angles, with each piece of wood oriented to form perfect points.
For best results, create multiple layers to show off the wood grain.
via Her Tool Belt
17. String Light Pallet Christmas Tree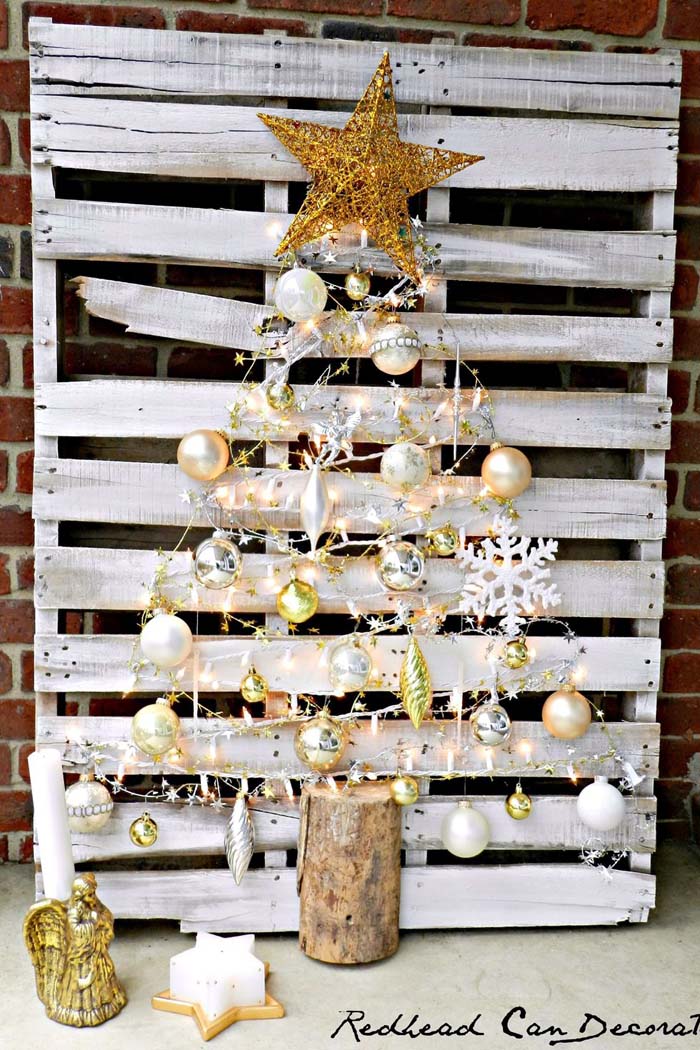 Create a fantastic outdoor decoration without any tools using this clever pallet tree.
A strand of string lights forms the tree itself, and a collection of coordinating ornaments adds depth and texture.
Add a star and a wooden trunk to complete the illusion.
18. Traditional Pallet Christmas Trees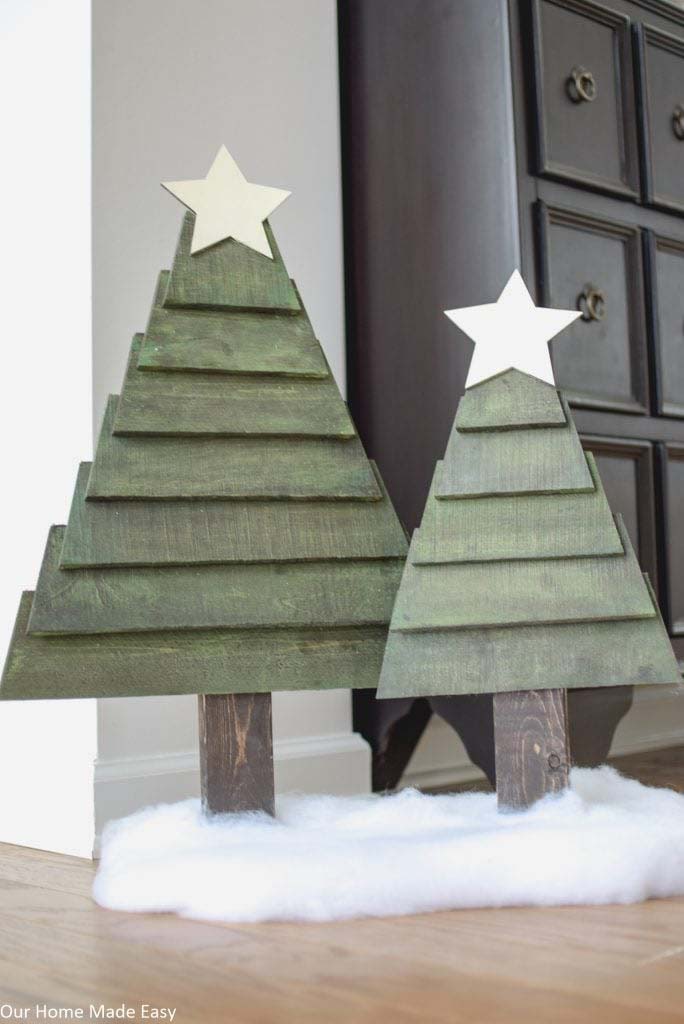 Sweet and simple, these Christmas trees feature overlapping pieces of wood for branches.
We love the simple green trees and brown trunks; top your trees with a star, or leave them bare for a rustic vibe.
19. Upcycled Wood Pallet Christmas Tree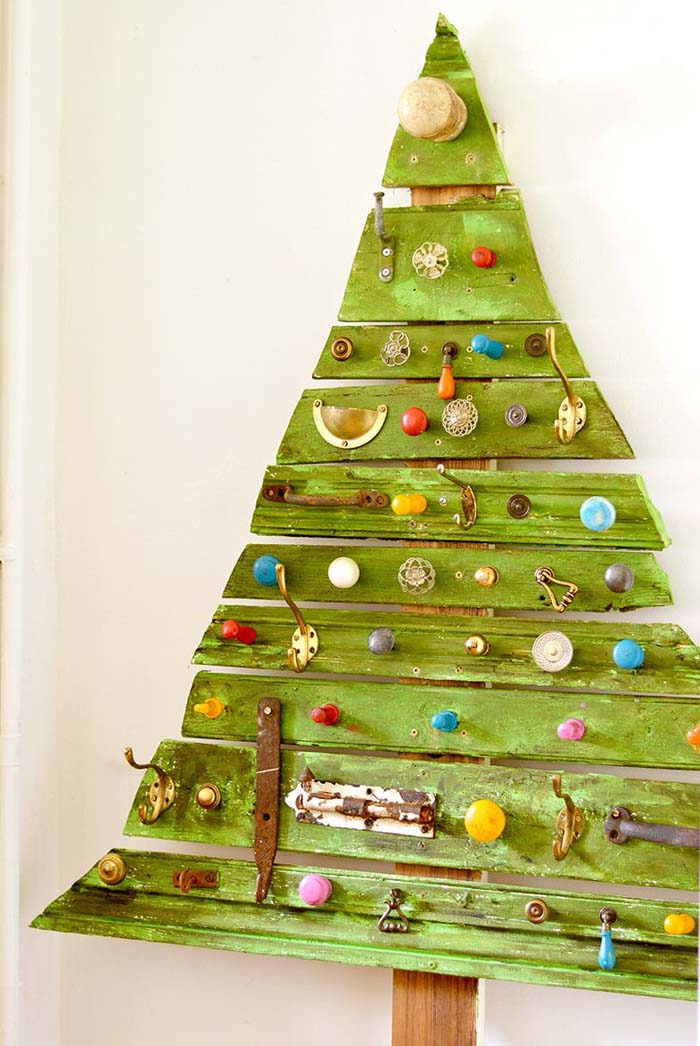 Turn an assortment of hardware, buttons, and miscellaneous items into a delightful Christmas tree with this fun DIY project.
The fresh green paint on the pallet tree sets the stage for brightly colored cabinet knobs, hooks, and anything else you can find lying around the house.
via Pillar Box Blue
20. Wood Christmas Trees Made the Easy Way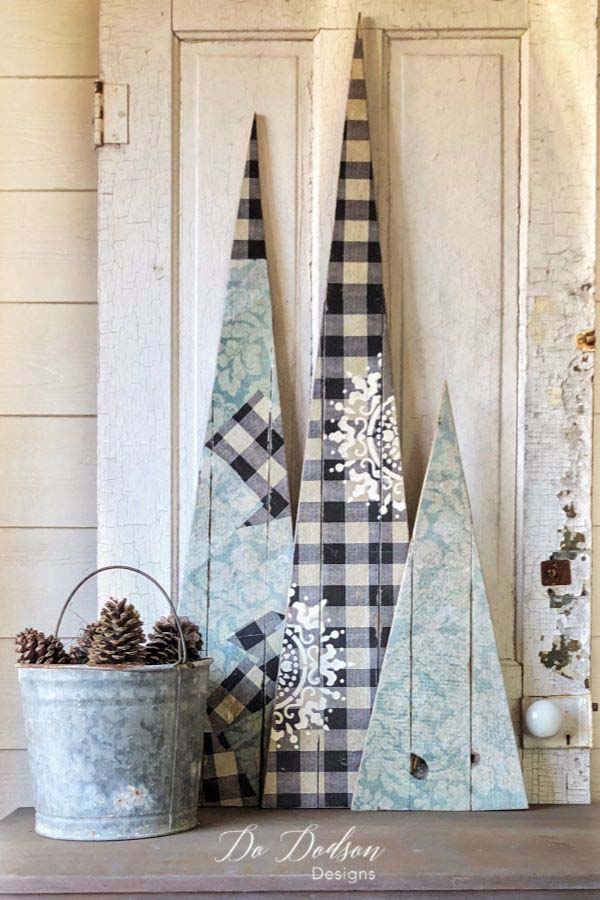 Looking for a quick and easy pallet project?
Grab a pencil and a hand saw — they're the only tools you need to create this adorable trio of trees.
Once you cut out the shapes, cover them with craft paper, fabric, or even stenciled paint patterns. Since the bases are wider than the points, these trees lean against a wall or a window.
21. Wooden Christmas Tree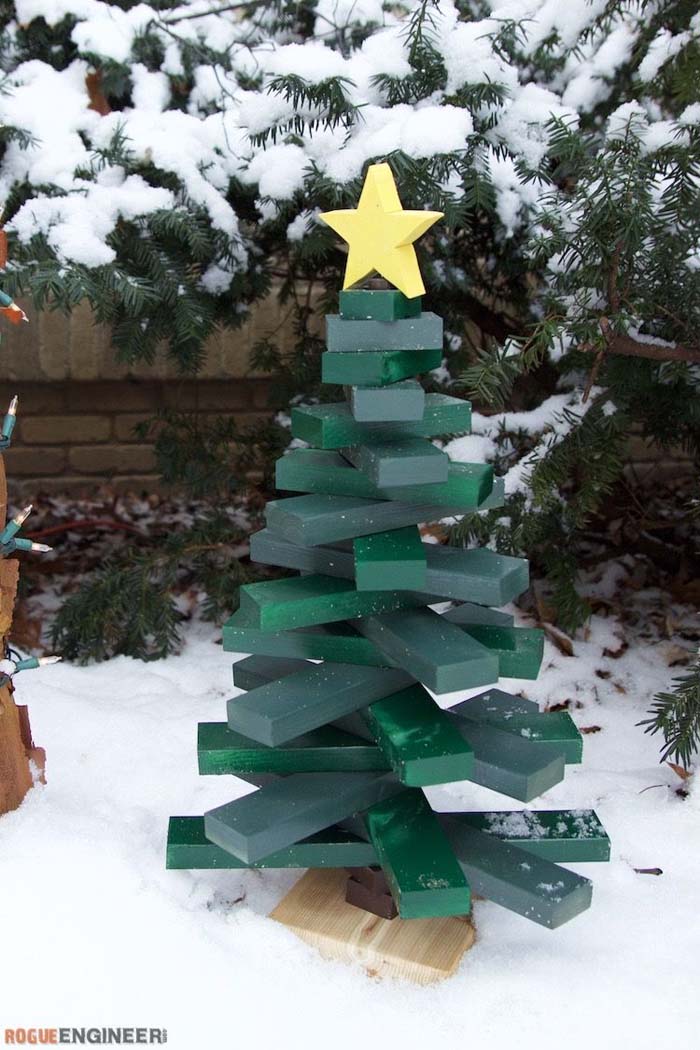 With its twisted wooden branches, this personality-packed tree has a youthful charm.
The three-dimensional design adds an unexpected sense of depth to a porch or an empty corner of the house.
It looks great with a coat of green paint, but you could also leave the wood bare for a natural look.
via Rogue Engineer