When your porch or deck skirting is failing or non-existent, it lowers the overall value of your home and its outdoor space.
If the world can see what's under your stairs, we've put together some under deck lattice ideas for you.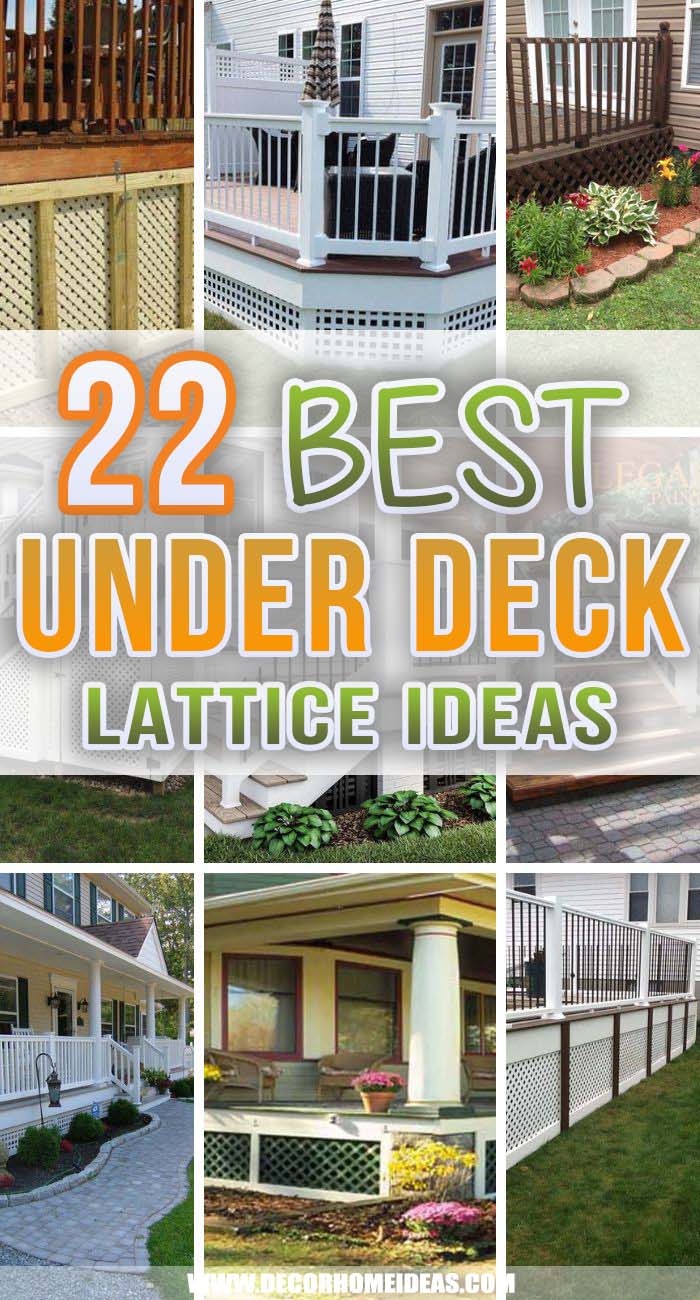 A lattice skirt hides your deck's framing but still allows air to circulate under the floor of the porch.
This keeps the framing dry and prevents rot. Most skirting ideas are pretty basic.
You'll need a minimum amount of screws and other hardware. If your deck design is big enough to use as storage space, you'll have to frame up a door for easy access.
1. Add Privacy to Your Porch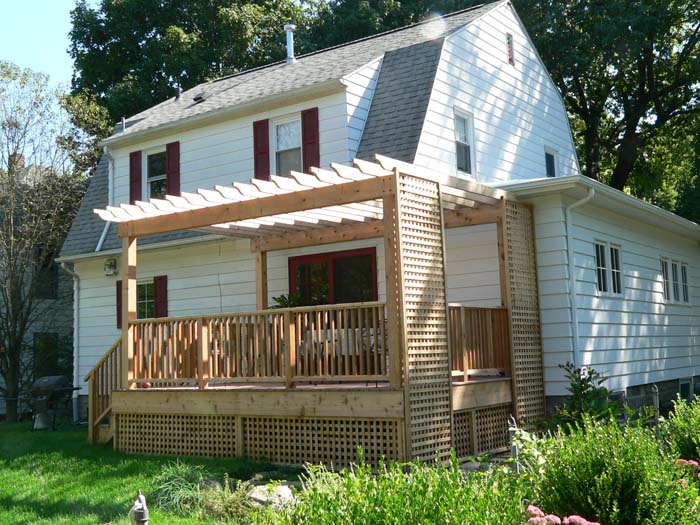 A checkerboard pattern in the deck skirt brings a country feel to this deck. Wood lattice is not only used as an under deck idea, it's also used as a privacy screen along the side.
2. Create a Storage Room With Lattice Panels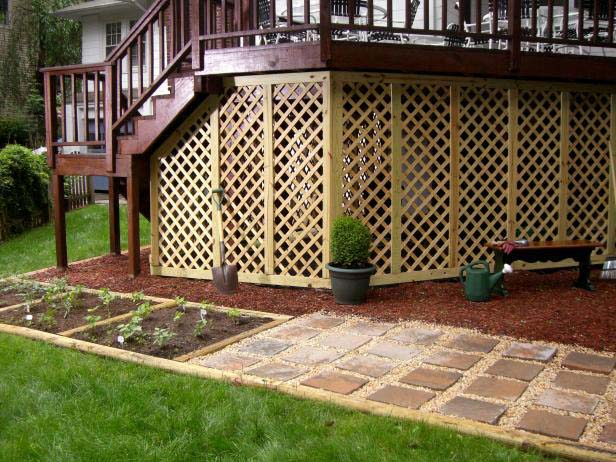 Among under deck lattice ideas, one of the most popular is to convert the space into a storage shed.
Pick a lattice panel tall enough to fit underneath. Attach to the deck joists and add hardware to create a door.
via HGTV
3. Add a Custom Door to Your Skirting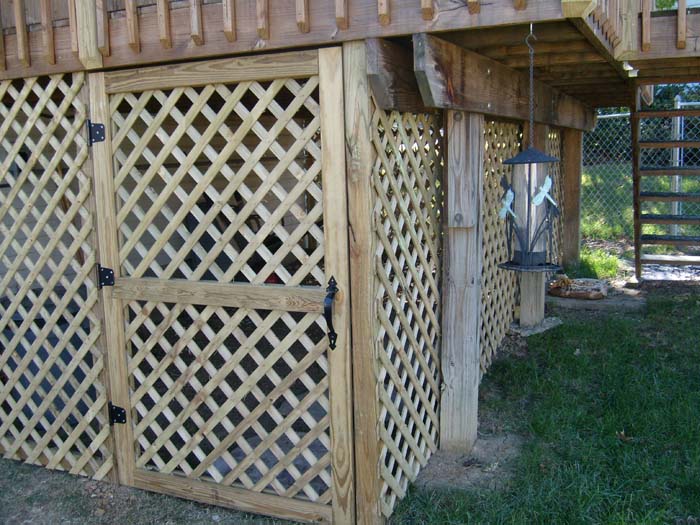 If you want to utilize the space under your deck for storage, it may be necessary to build a custom size door.
This can be done easily with some timber and hinges found at any hardware store like Home Depot.
4. Double Doors Under the Deck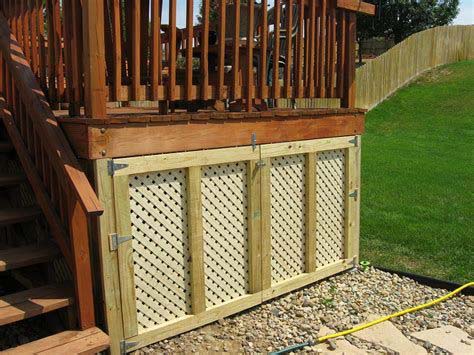 The owners used vinyl lattice and plywood to create a double swinging door that opens one entire side of the deck.
You can use this for storage or you can use it under the side of a pool deck to hide all the plumbing.
5. Paint Wood Lattice to Match the Deck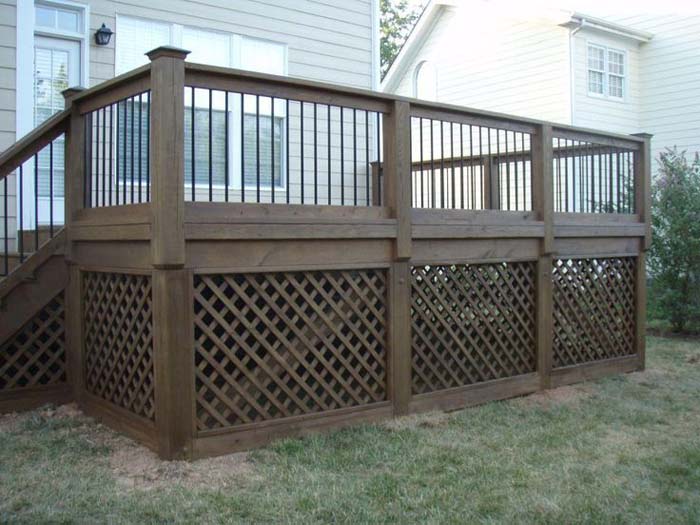 Staining your wood lattice to match the color of the deck gives it the impression of being a single, solid structure.
6. Lattice Frame Under Low Deck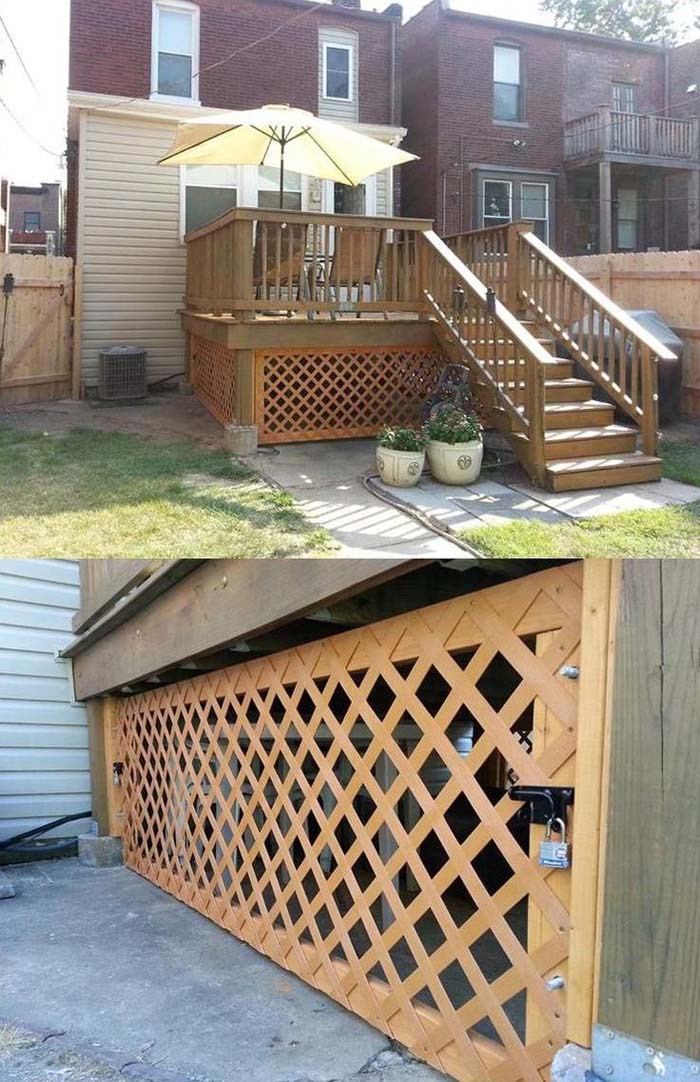 An entrance under the deck with lattice framing skirting doesn't have to be hinged.
Under deck lattice ideas video:
You can create a separate removable panel that you can lock into place.
7. Small Lattice Openings Increase Privacy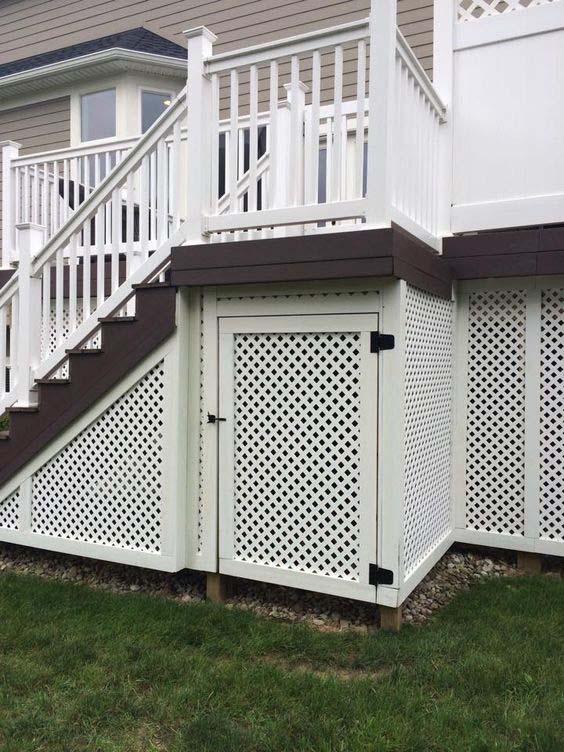 Plastic lattice panels are more versatile than traditional wooden lattice.
This enables you to create quite a substantial storage area if necessary. You can add several doors such as this one along a longer deck.
8. Beautiful and Functional Plastic Lattice Idea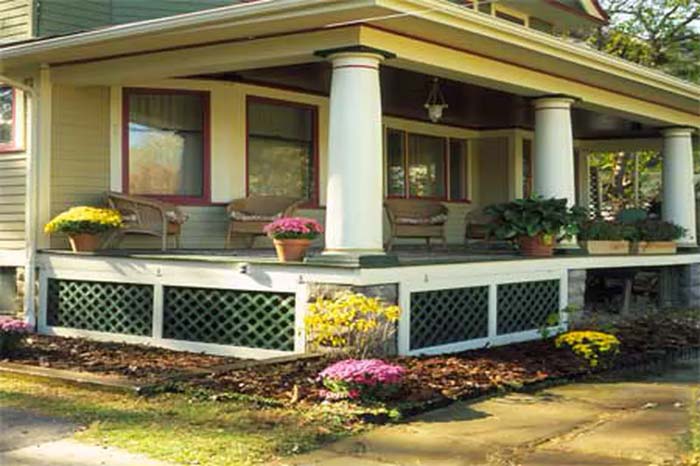 If you live in a region that sees a significant amount of rainfall, consider replacing your old deck skirt with plastic lattice. It won't warp like lattice panels made of wood. 
This under deck lattice skirting project can be completed on a weekend. The panels are hung on hinges, allowing each of them to swing open from the bottom. It's built with plastic lattice and pressure-treated lumber.
via This Old House
9. Deck Skirting With Chippendale Influence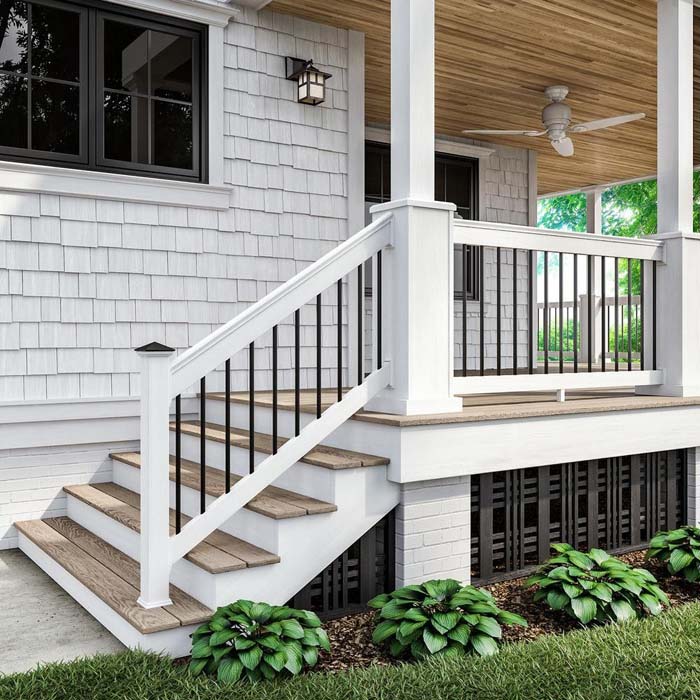 This composite deck is finished with lattice skirting that has an American Craftsman era influence.
There are lattice panels available in every style that can be found at your local home improvement store.
10. Under-Deck Lattice Idea: Blend With the Foundation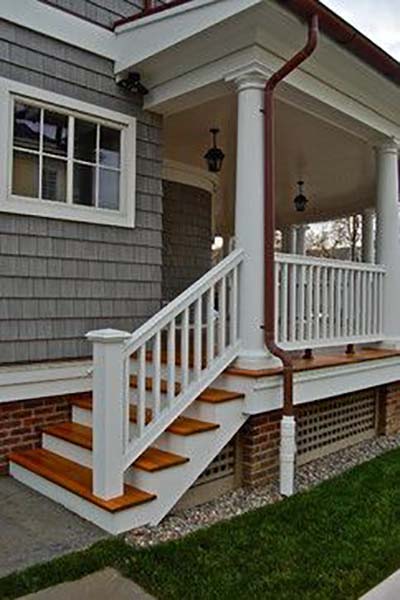 This deck skirting was painted to match the faux stone foundation. The stairs are painted a deep reddish brown, and the rails are white.
The lattice frames and deck skirting match the color of the brick's mortar.
via Houzz
11. Reuse Composite Lattice With a New Deck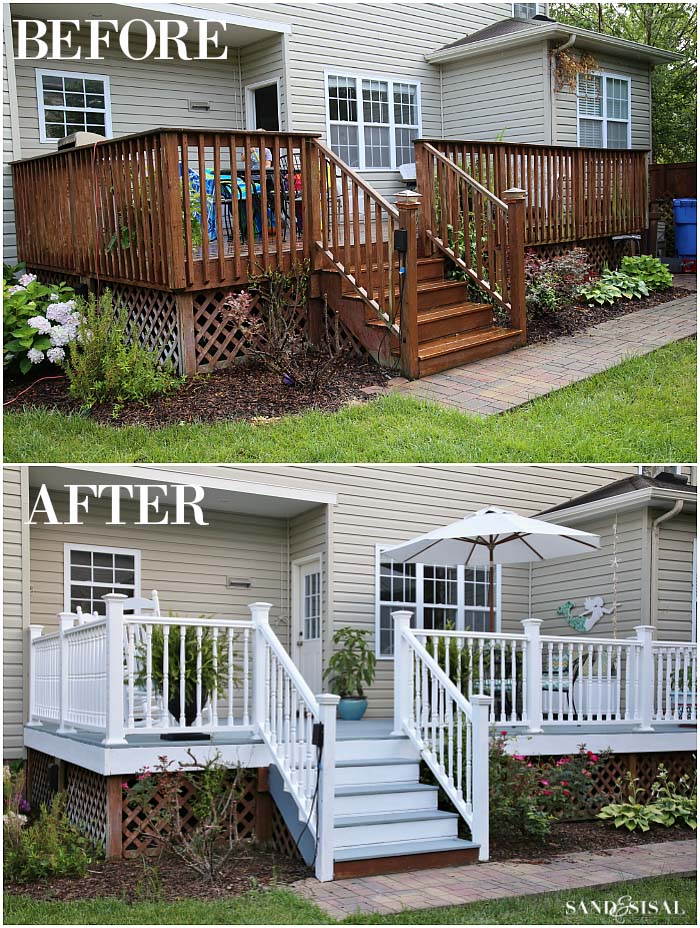 When this deck changed from a wood deck to one made from composite material, nothing more needed to be done to the lattice.
This is one of the advantages of using a deck skirt made from a composite material as opposed to wooden panels. The skirting can be saved for the new deck.
via Sand and Sisal
12. Under-Deck Lattice Idea: Match the Porch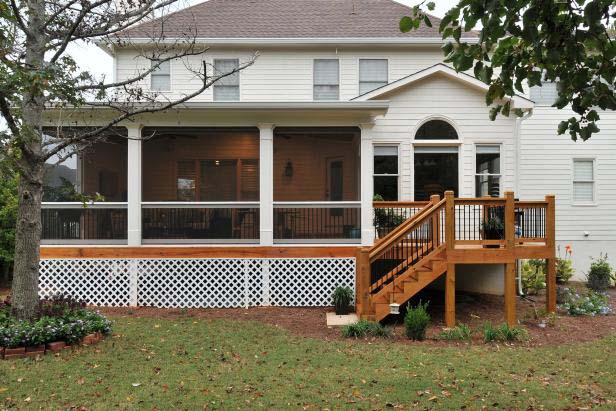 The skirting under this porch was designed to look like an extension.
The framed lattice is stained to match the color of the deck. The lattice itself matches the deck joists and porch pillars.
via HGTV
13. Use Lattice With Small Holes on Low Porch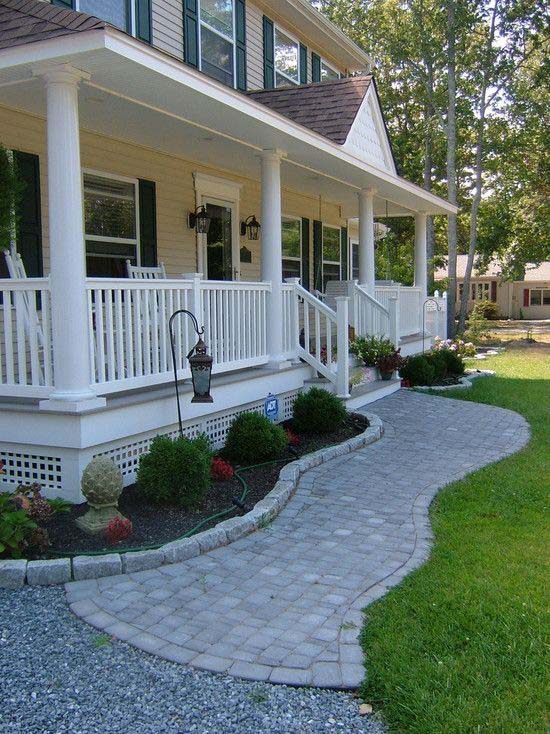 The lattice skirting used here has very small holes, so it won't visually compete with the porch.
You can easily hide this with low shrubs in the garden beds.
14. Add a Small Garden Around the Deck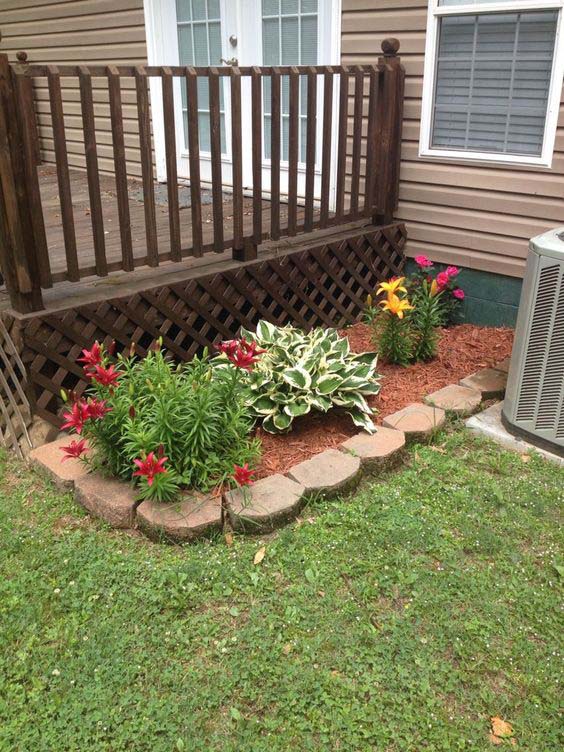 The unframed deck skirting serves as a backdrop and extension of the porch.
A garden with precast brick stone edging is just one small garden idea for boosting the look of the space between a deck and your home's heating and cooling unit.
15. Paint Your Lattice to Match Your Siding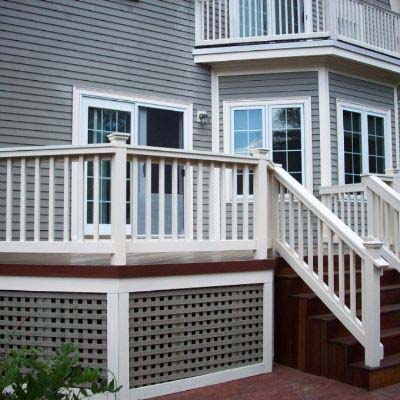 The lattice frames were painted to match the composite railing. The lattice itself was painted to match the home's vinyl siding, bringing uniform color from the top of the home to ground level.
16. Under-Deck Lattice Idea: Add a Band of Pattern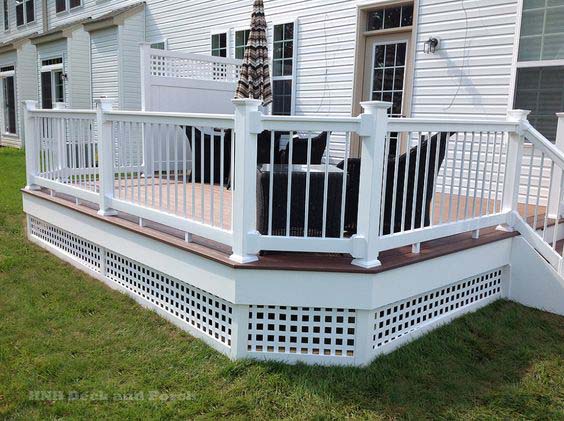 The framing of this deck skirting matches the post matches up to the post of the deck railing.
The small openings add more texture to the overall look.
17. Lattice Frames Are Painted To Match the Deck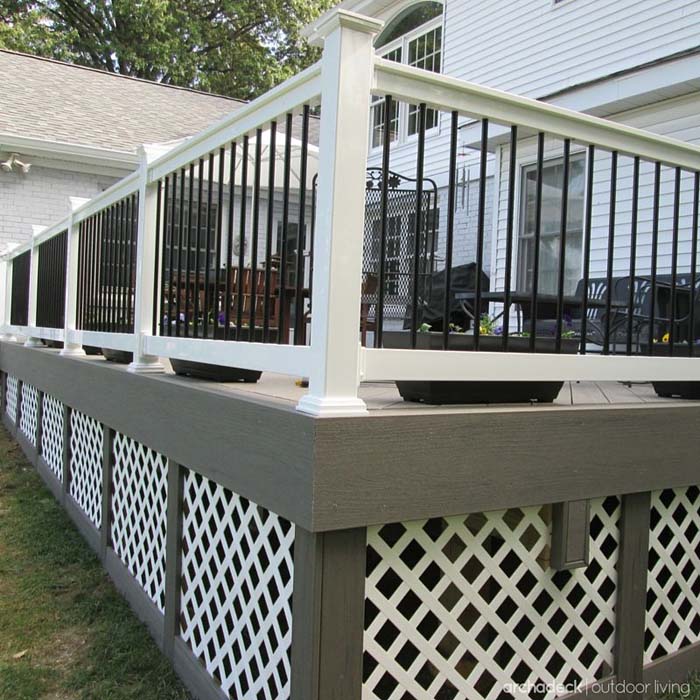 Traditional vinyl lattice is framed and uniform. In this instance, the frames themselves are stained to match the deck.
18. Unframed Lattice Deck Skirting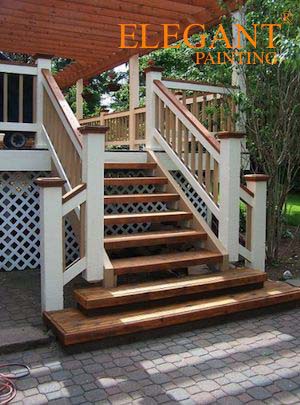 Keep in mind that if you have a substantial amount of skirting to tackle, you do not have to frame it all, especially if you're on a tight budget.
Many times, the decking lattice can be attached directly to the underside of your deck. Choose a composite material if going this route as it will hold up to the elements longer than wood lattice.
19. Deck Skirting Matches Stairs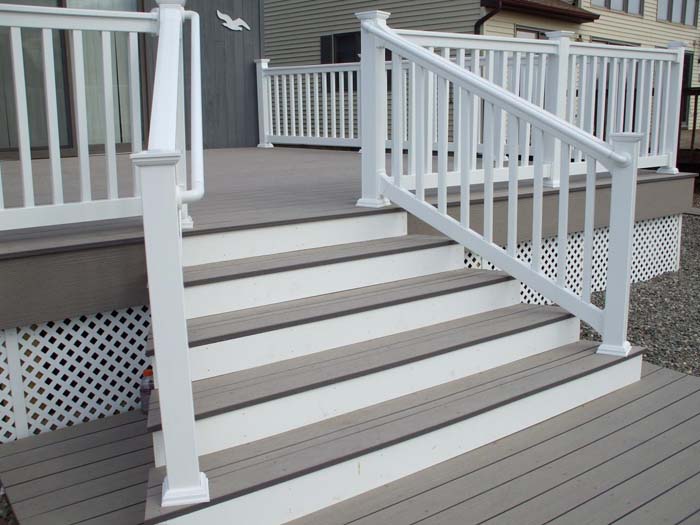 This vinyl lattice keeps its original color and does not use a bottom frame.
This allows it to blend in as an added layer of texture to the overall look.
20. Skirting Side Panels Match Deck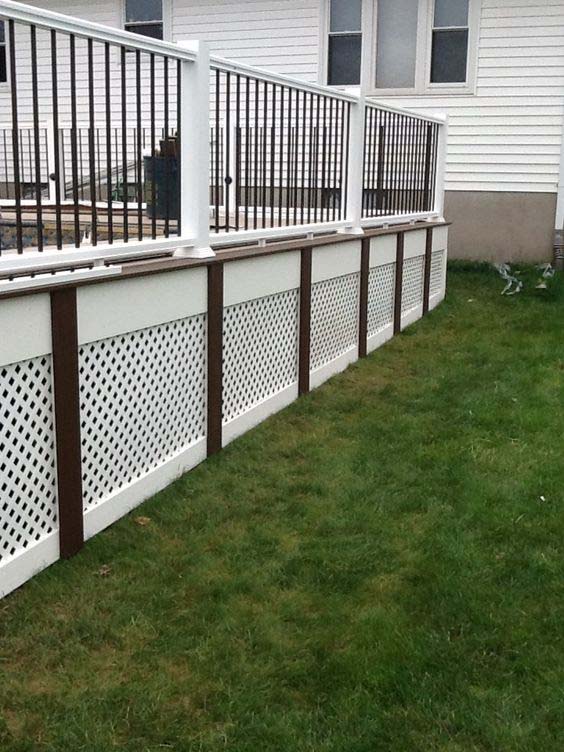 The lattice here is framed on the tops and bottoms and its original white color to match the deck rails. The side panels match the deck color itself.
This is another under deck lattice idea for blending the look of your deck skirt.
via Decks.com
21. Under Deck Lattice Skirting Can Be Trimmed to Fit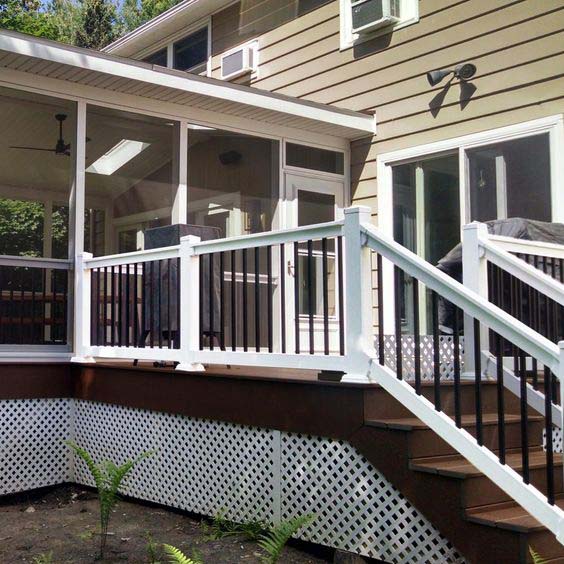 Here's another basic application of an unframed lattice made from composite materials that work in any outdoor area.
The awkward front panel was cut to size without any issues.
via Home Depot
22. Bold Deck Skirting Under Chippendale Railing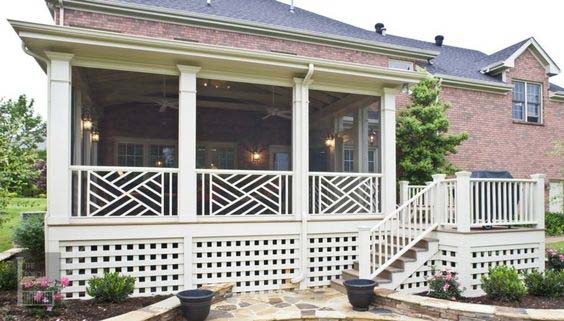 The square thicker cuts on this lattice add depth and the wide framing adds depth to the skirting. Using a heavier pattern, it complements the Chippendale style infill on the railing.