What is reclaimed wood? It is high-quality upcycled wood that has been taken from various sources like factories, warehouses, old barns, old furniture and more.
It is known for its durability and strength when it comes to physical properties. Speaking of its visual appearance and decorative value, people choose it because of its charm, rustic vibe, beautiful and unique textures.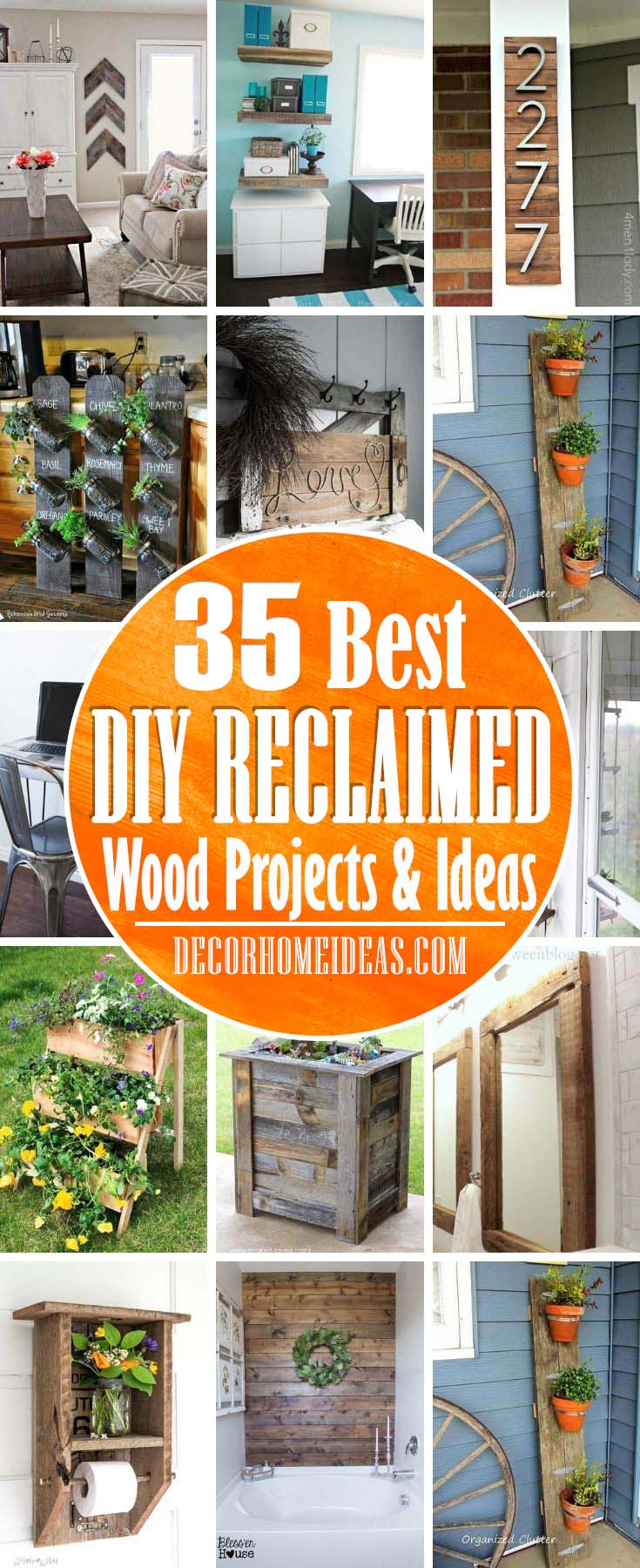 We will try to summarize the numerous advantages of using reclaimed wood. You will be eco-friendly– using new wood is respectively related to harvesting virgin woods from the forest. Or simply said- reusing old wood preserves nature.
You give new life to old wood without losing or damaging its character and historical value.
Upcycling is budget-friendly and sometimes even for free. Old furniture, thrown pallets and crates, ditched boards, paneling are only some of the materials you can use for a DIY reclaimed wood project.
Now, let's go to the ideas we have gathered for you. And don't worry if the wood material you have is not in its best condition. Its authentic look makes the projects more unique and more beautiful.
From the bathroom, through the living room, to the porch, see how old wooden boards and materials get a new identity!
1. Create a Rustic Accent in Your Bathroom with Natural Wood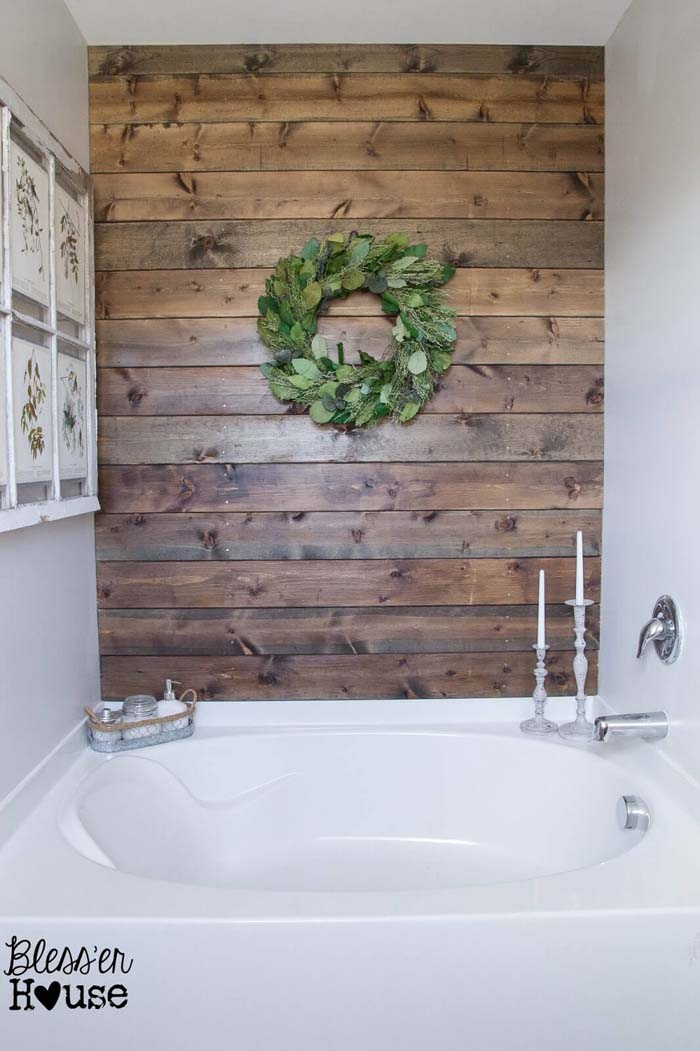 Planks, wood stain and nails are the supplies you need to create a natural accent into your bathroom.
This covered in wood wall will give a rustic touch to a cottage house and farmhouse-inspired urban home.
via Blesser House
2. Flower Pots with Easy-to-Build Plant Drainage System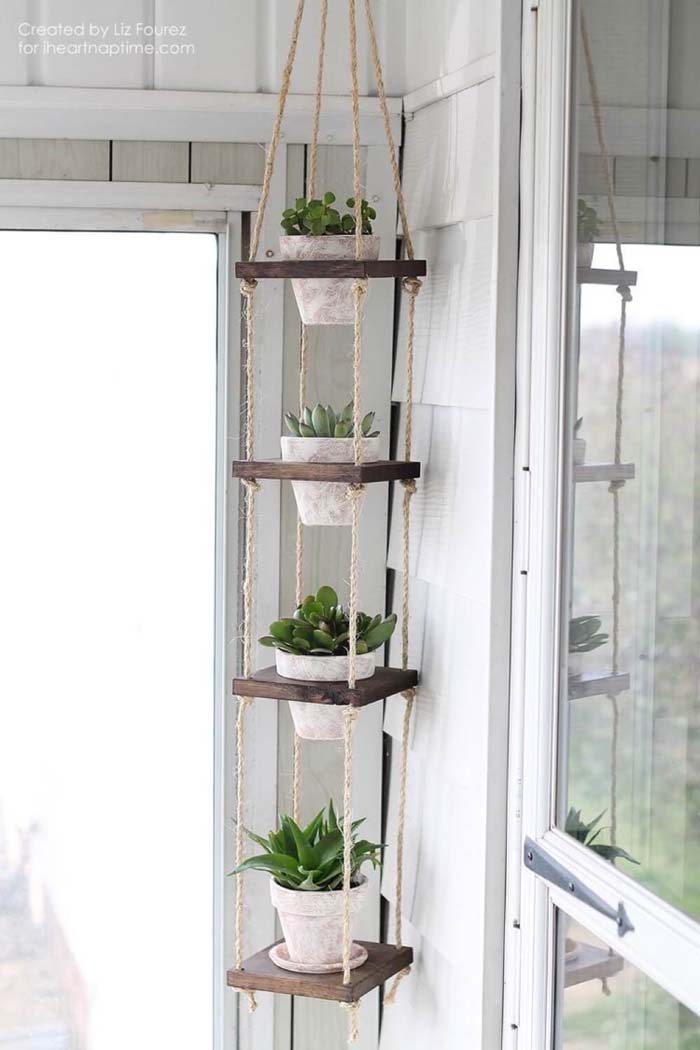 This clever project takes into account not only affordable materials, easy performance and a great result.
It also takes care of plants as every pot drainage waters the flower below.
via I Heart Nap Time
3. Construct a Sturdy Tiered Flower Planter Using Cedar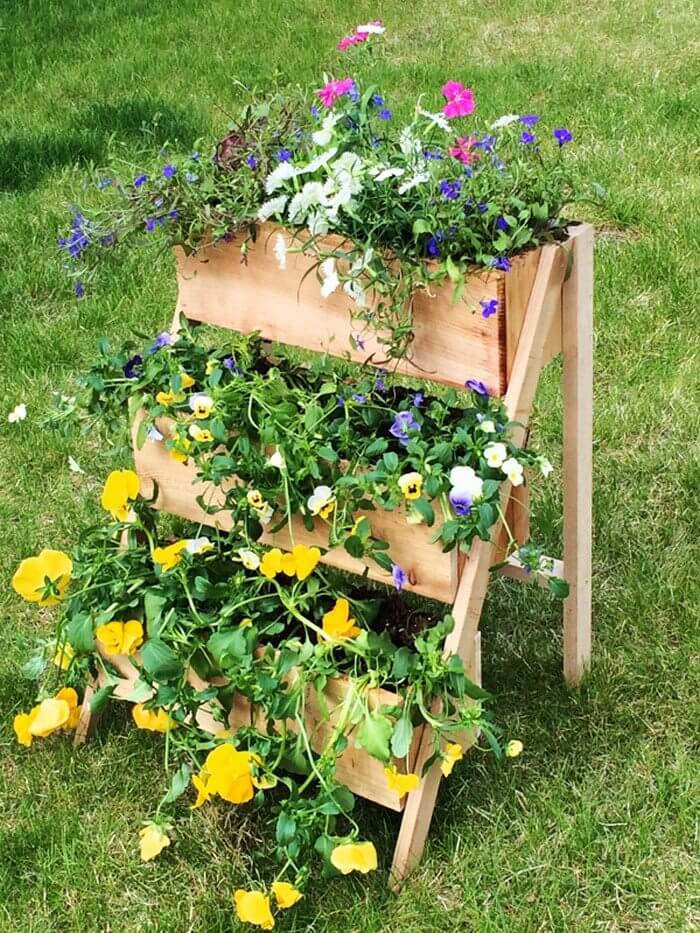 Getting a tiered flower planter for less than $10 is impossible but building it for that price- absolutely doable!
The durability of cedar fence pickets is appreciated for building a beautiful vertical garden for any plants, including herbs.
via Ana White
4. Emphasize Your Artwork with Picture Ledges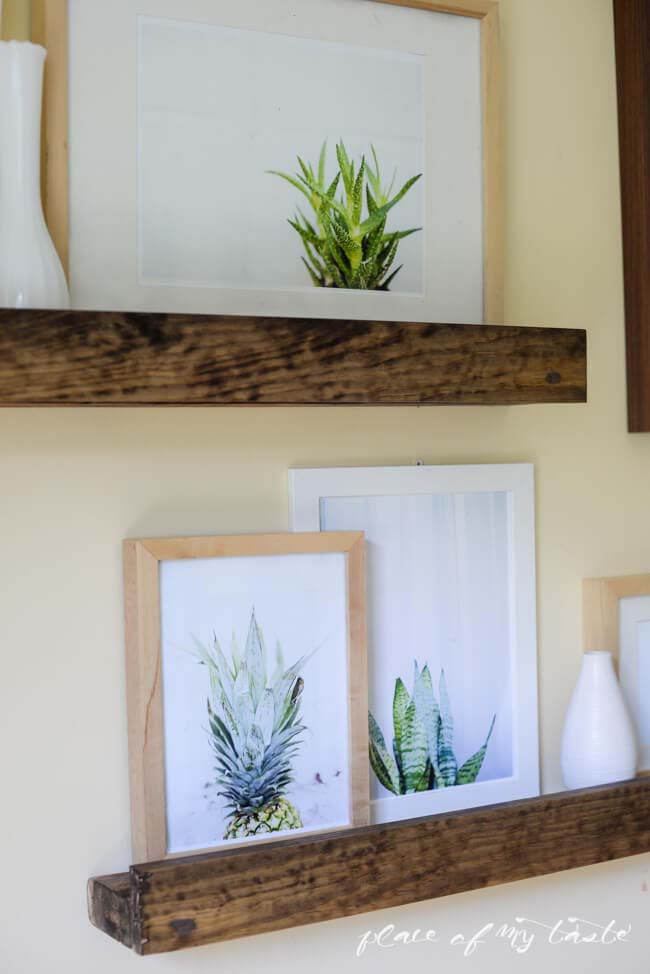 When you want to emphasize the wall art, you need more than just frames.
Do it with picture ledges made of reclaimed wood. Stain in dark to make a visible contrast with the wall color.
5. Craft a Reclaimed Wood Centerpiece Using Mason Jars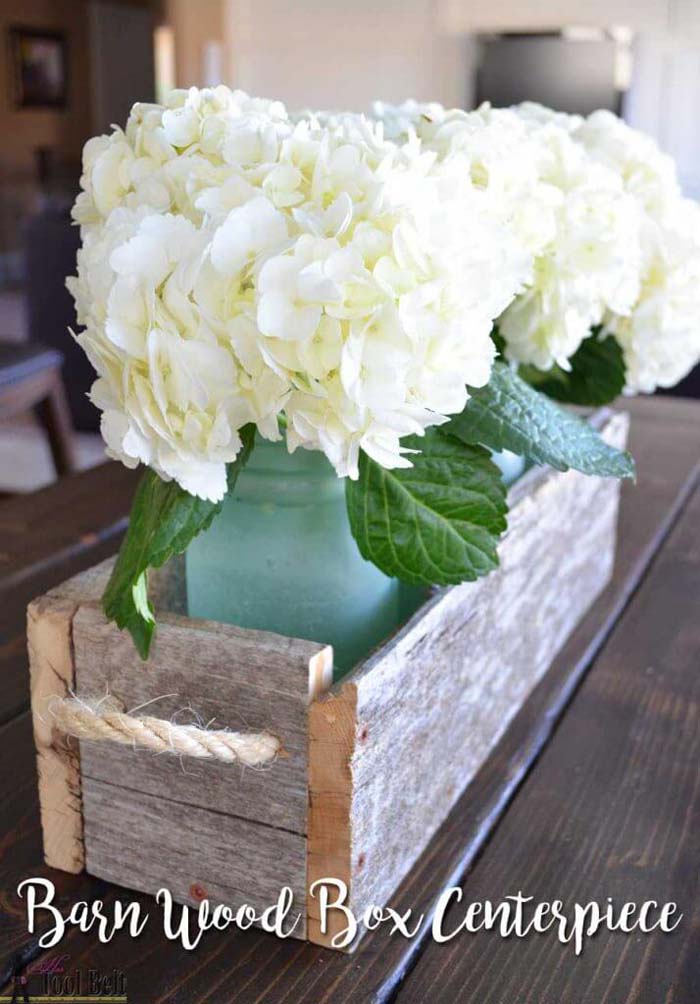 A simple and impressive project for a box centerpiece made only of reclaimed wood.
Its size is compatible with mason jars so you will finally have the most beautiful and aged container for your jars.
via Her Tool Belt
6. Use Reclaimed Wood as Background for Numbered Signs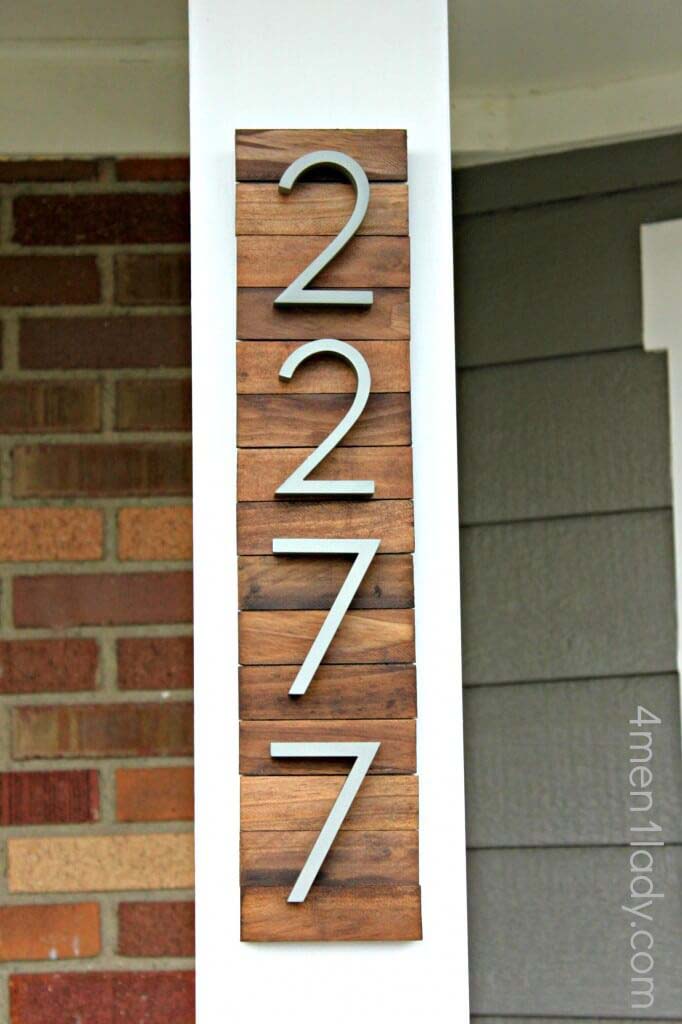 When you are making a sign with numbers or letters, it is always a good idea to place them onto a background that will let them pop out.
Reclaimed wood is perfect for that purpose as it resists the outer environment and its warm texture makes the exterior more inviting.
via 4 Men 1 Lady
7. Industrial Look in Your Bathroom with Reclaimed Board Shelves

Looking for practical and inexpensive shelves for your bathroom?
Trust the durability and authentic look of reclaimed thick boards and the industrial nuance brought by pipes and fittings.
8. Upcycle Cedar Fence Boards Into a Gorgeous Herb Garden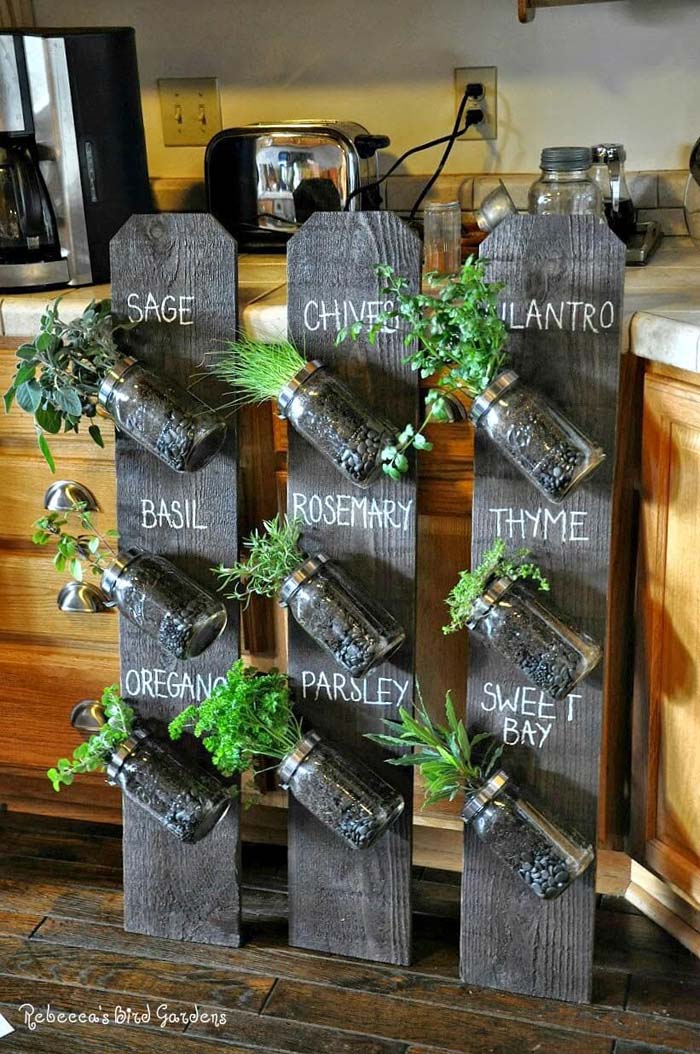 If you have changed your fence, it is time to upcycle the old cedar boards and turn them into beautiful farmhouse indoor or outdoor herb garden.
9. Rustic Pallet Coffee Table for Reclaimed Wood Projects

The things we like about this coffee table are many- the pattern of the top and the lower level, the colors of the boards, its size, how practical it is and so on.
What we most like is its rustic effect thanks to the weathered condition of the used pallets.
via Pallet Ideas
10. Make a Reclaimed Wood Shelf to Fit Anywhere in Your Home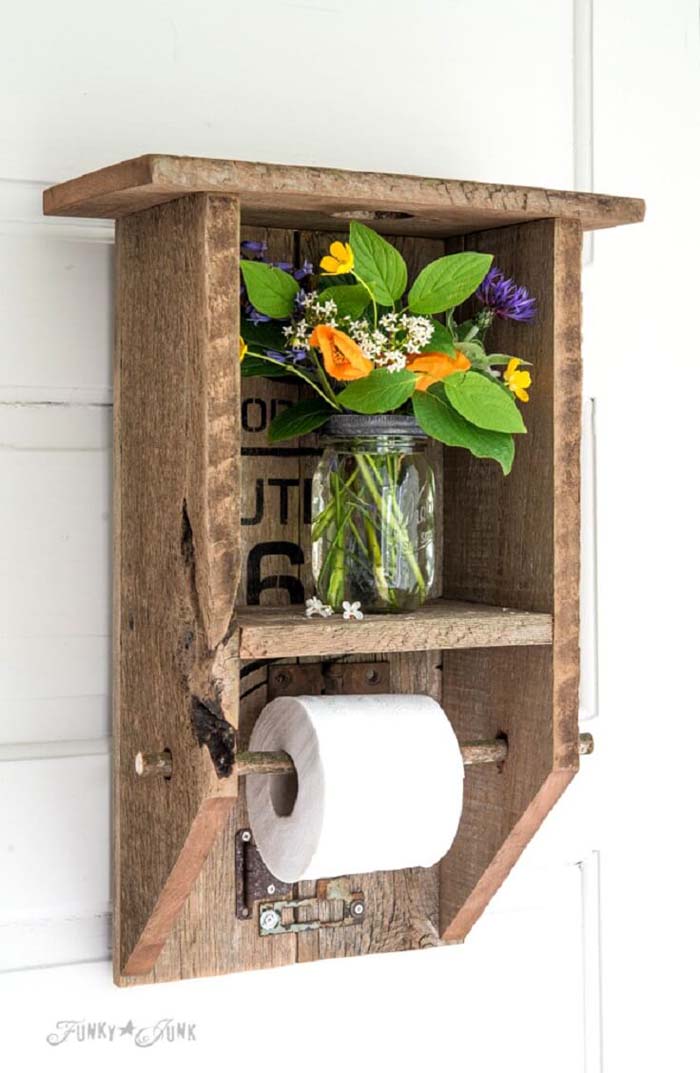 Make a shelf that can fit anywhere in your home. Two reclaimed wood fence panels and a branch and a stencil for more vintage beauty.
That's all you need to make a toilet paper holder, jewelry holder, keys holder, laundry room organizer or any other application you can think of.
11. Craft a Reclaimed Wood Desk with Hairpin Legs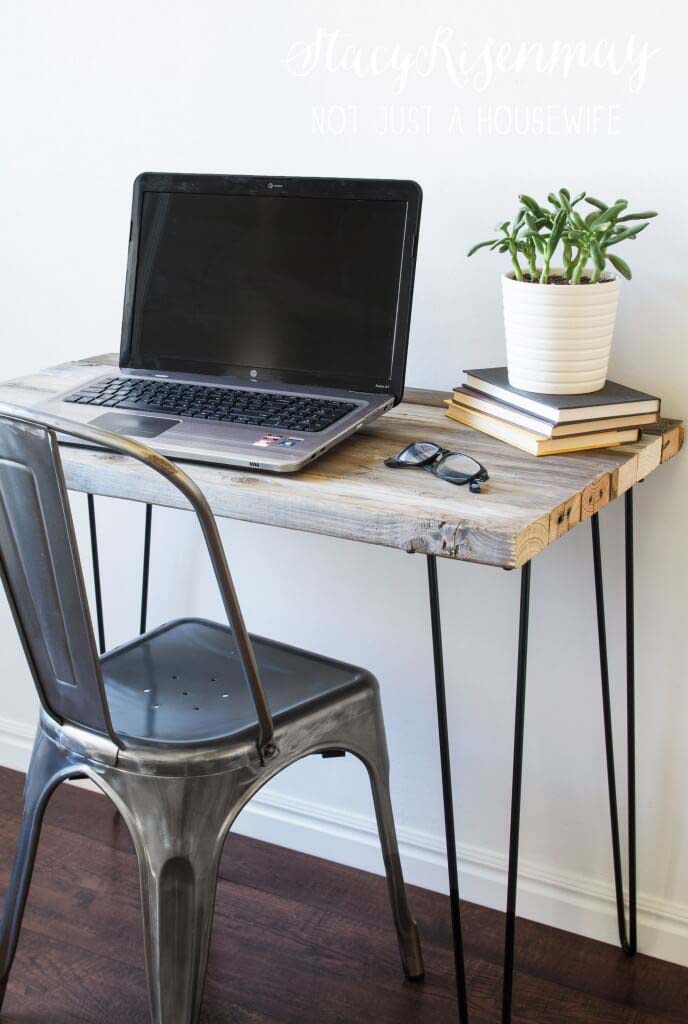 What will happen if reclaimed wood and hairpin legs are combined? An outstanding rustic desk with a modern touch.
12. Build Stylish Floating Shelves for a Fraction of the Cost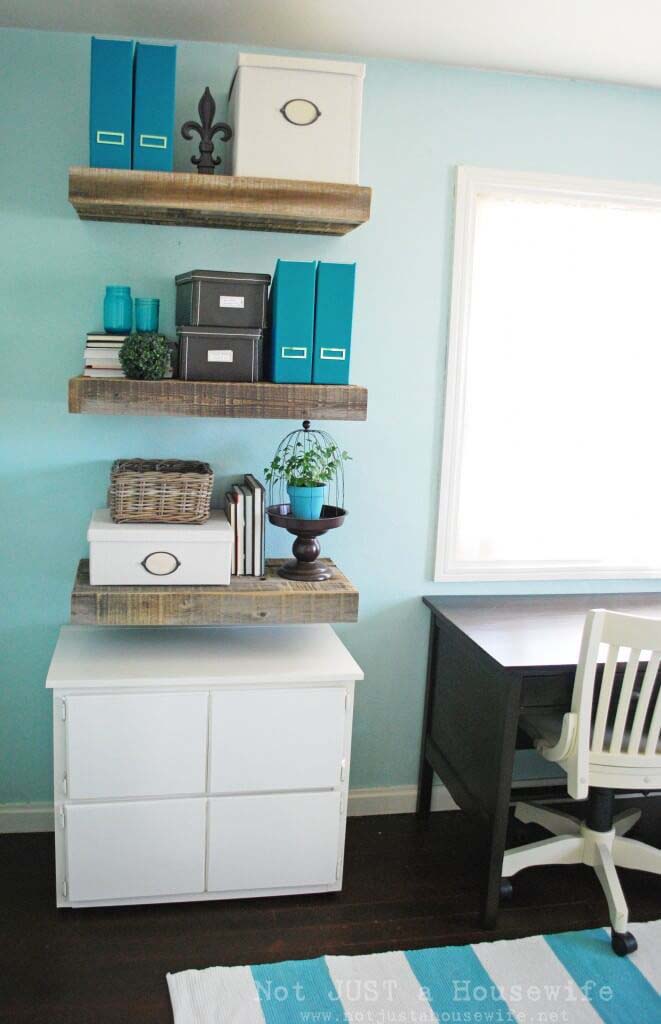 Floating shelves are very trendy and quite expensive. If you love the minimalistic style for wall organization but can't afford to buy them, go for this DIY project.
13. Create a Rustic Floating Vanity with Reclaimed Wood Boards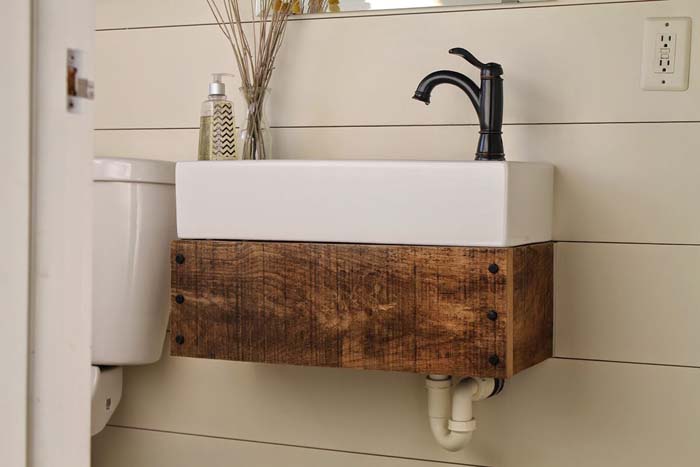 When you are a pedant, you easily notice million of things that need improvement. Hiding the tubes of the bathroom sink is one of them.
When the bathroom drawer is not an option, make a floating vanity with reclaimed wood boards. An easy, very affordable and full of rustic charm project!
via Remodelaholic
14. Elevate Your Porch with a Reclaimed Wood Vertical Planter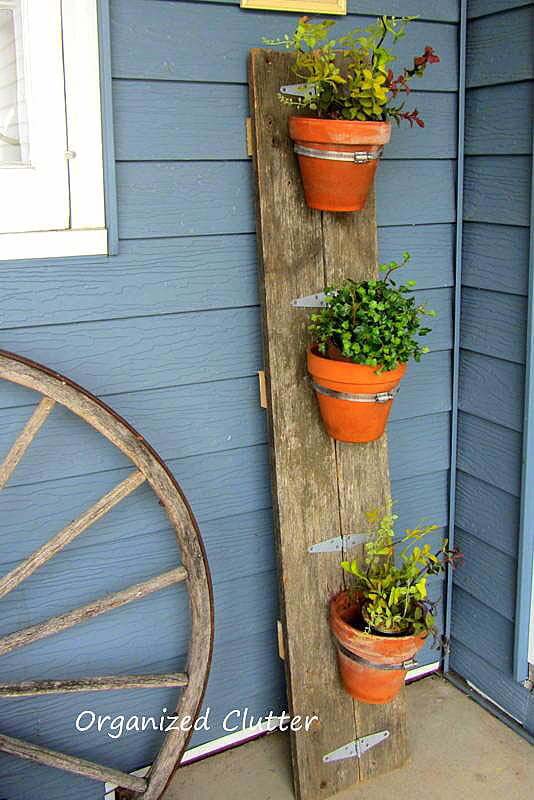 Hang your flower pots on a reclaimed wood vertical planter. It will become a chic porch summer addition, especially if combined with other rustic or farmhouse accents.
15. Rustic Mirror with Reclaimed Wood Frames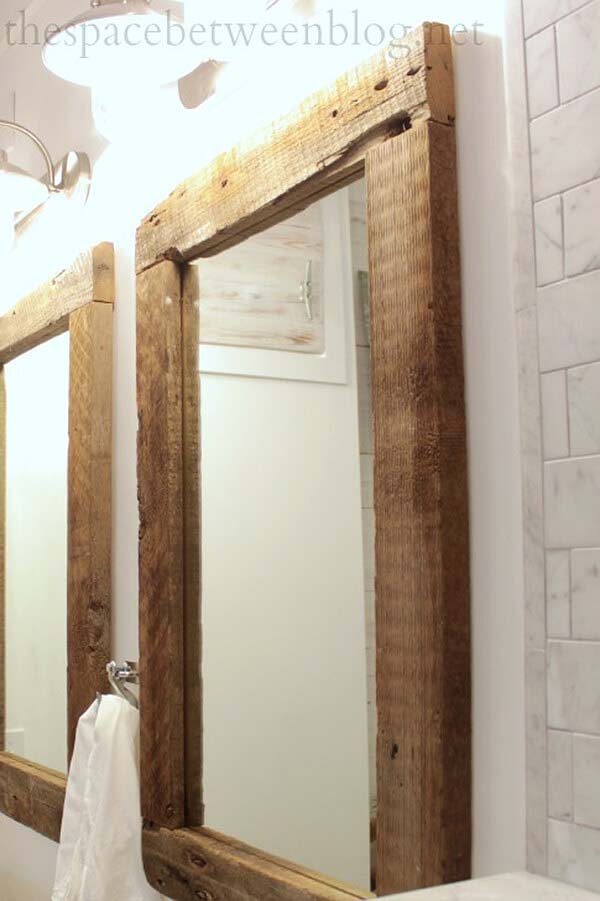 The unfinished look of a mirror frame made of reclaimed wood will make attractive even the plainest mirror. Besides, rustic furniture or decorations look well in any interior.
16. Make a Calming Reclaimed Wood Headboard for Your Bed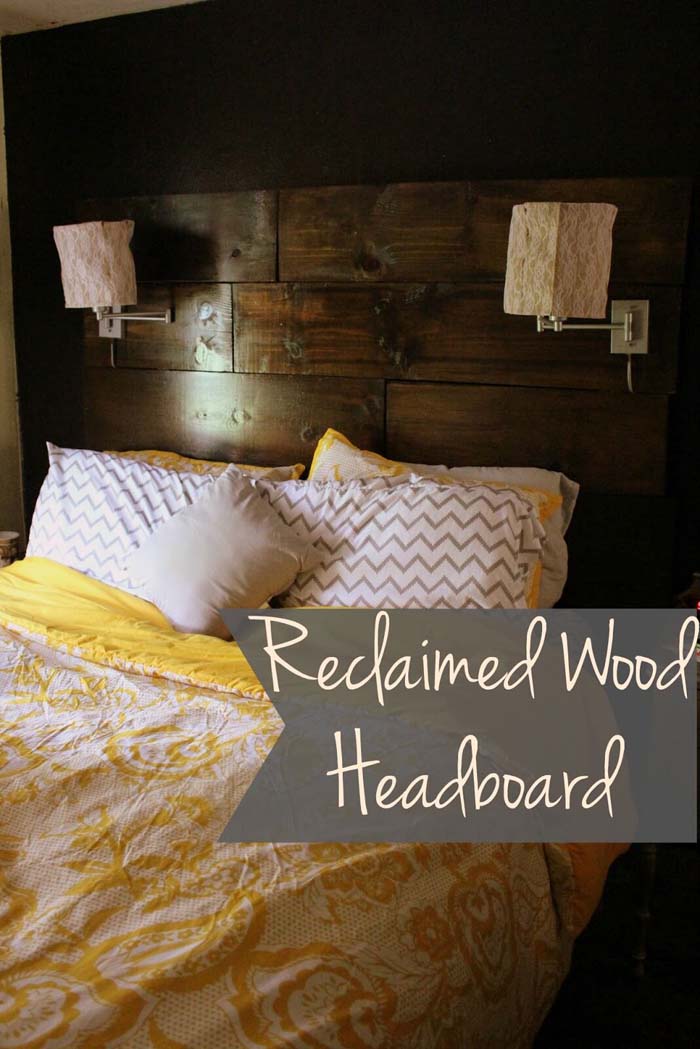 Make an original headboard for your bed. The wood has the natural ability to calm through its texture and earthy color. You can use pallet boards or any other reclaimed wood planks.
17. Transform Your Porch into an Enchanting Wonderland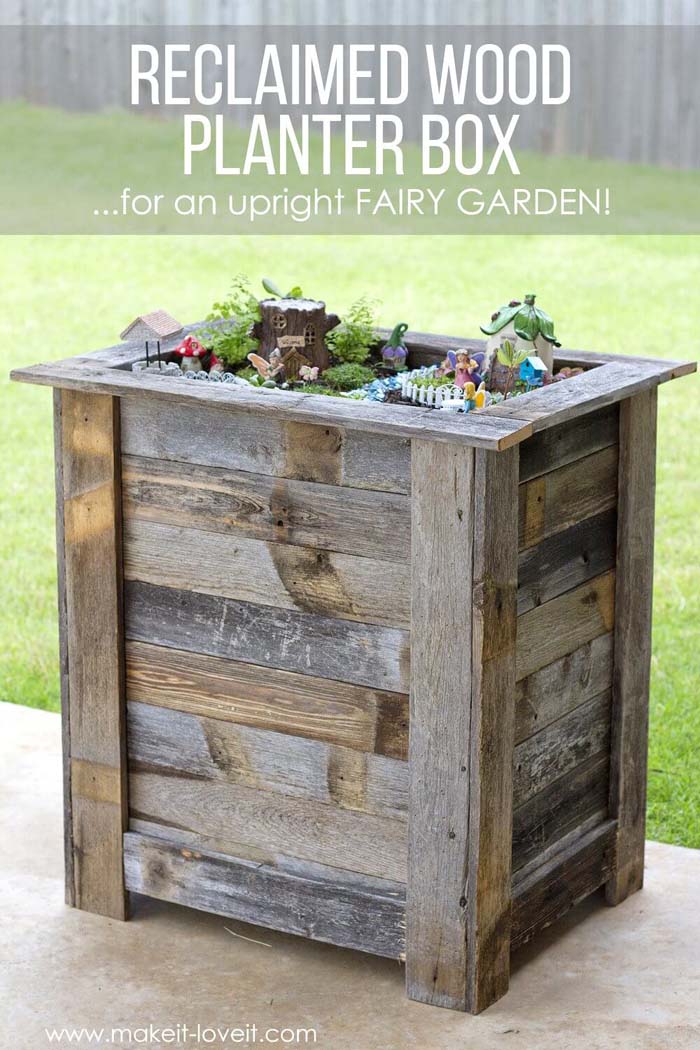 Fairy gardens are beautiful porch decoration and an appealing kid activity. You can easily build yourself one with scrapped pieces from an old gate, fence and similar stuff.
via Make It Love It
18. Build a Provencal Platform Bed from Reclaimed Wood

The free plans and supply list on the link below will help you build yourself a massive bed on a platform from reclaimed wood. This provancal style bed will "breathe" into the bedroom with just the right amount of calmness, romance and relaxation.
via Mr Kate
19. Make Customized Storage Furniture for an Organized Space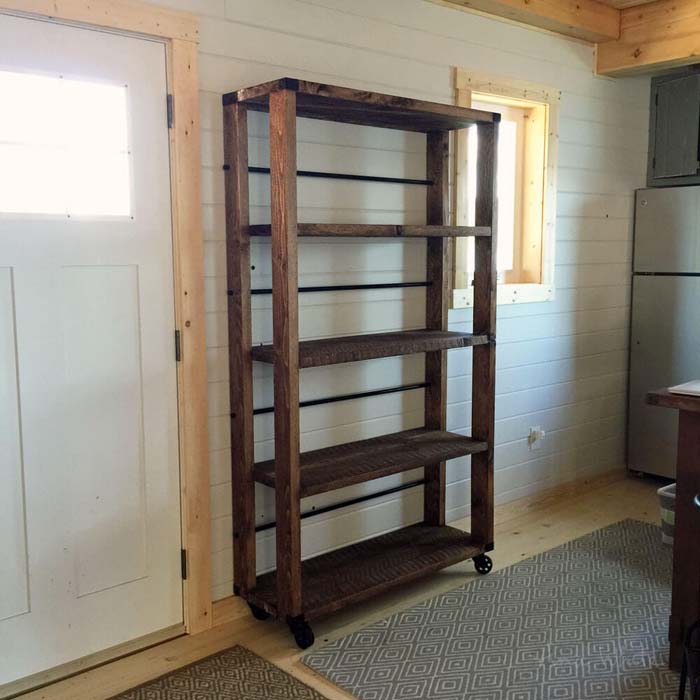 Storage furniture is the number 1 need when it comes to bringing order into the mess. If you don't like the shop-made items or they don't fit into your space allowances, just get on making yourself one.
If you supply it with casters, you will be able to change its place as needed.
via Ana White
20. Transform Your Small Living Space with a DIY Sofa Table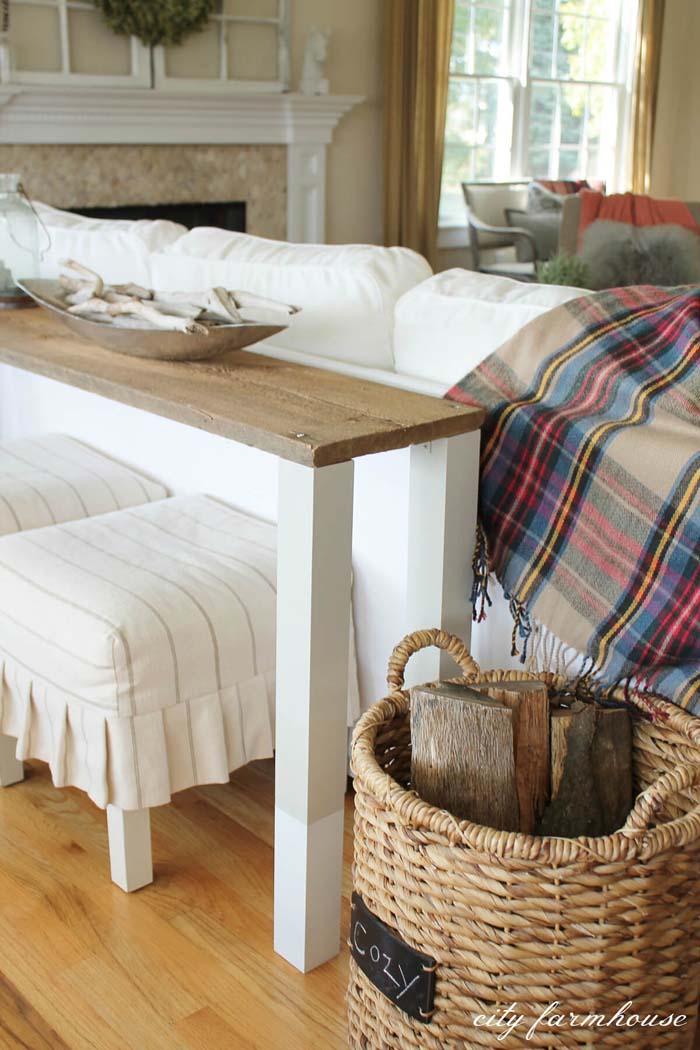 The solutions for small living areas or shared spaces are usually customized and made by designers and therefore quite expensive. Luckily, there are a lot of inspirations and ideas from DIY projects which will save you from breaking the bank.
This sofa table, for example, could be a great furniture addition for your home as it can be used for dining, working, reading or as a stand for decorations.
via City Farmhouse
21. Craft a DIY Tub Caddy from Reclaimed Wood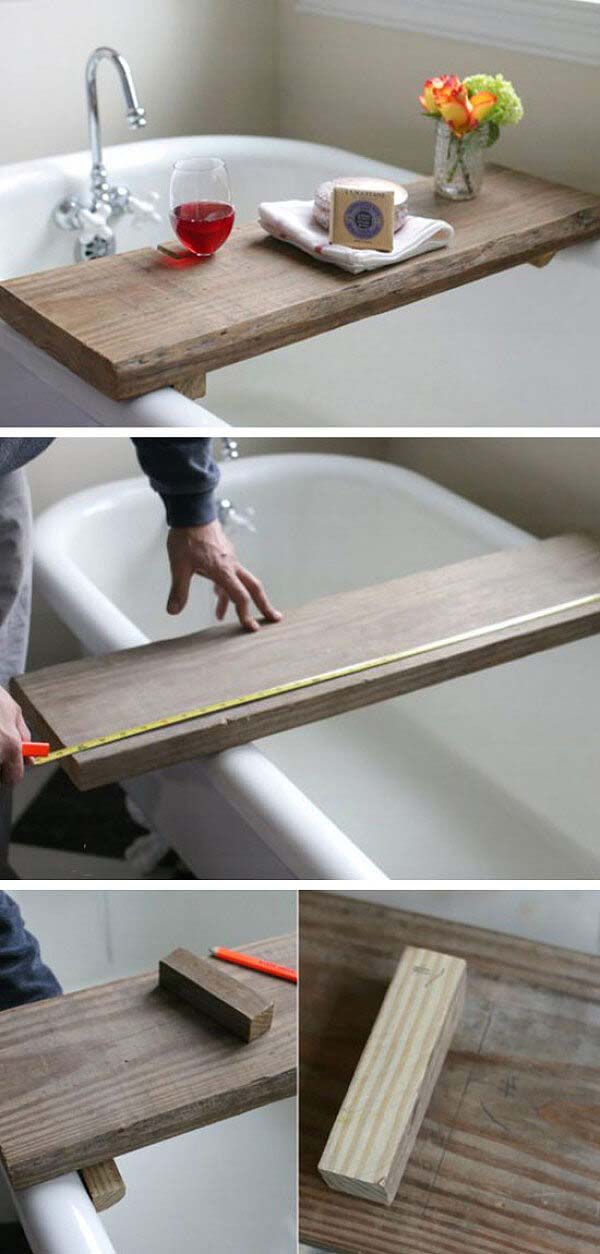 For those of you who value their free time and want to spend it in the most quality way, there is a DIY tub caddy from a reclaimed wood board that guarantees ultimate comfort and relaxation during a bath.
via Ehow
22. Add Sentimentality to Your Decor with a Reclaimed Wood Sign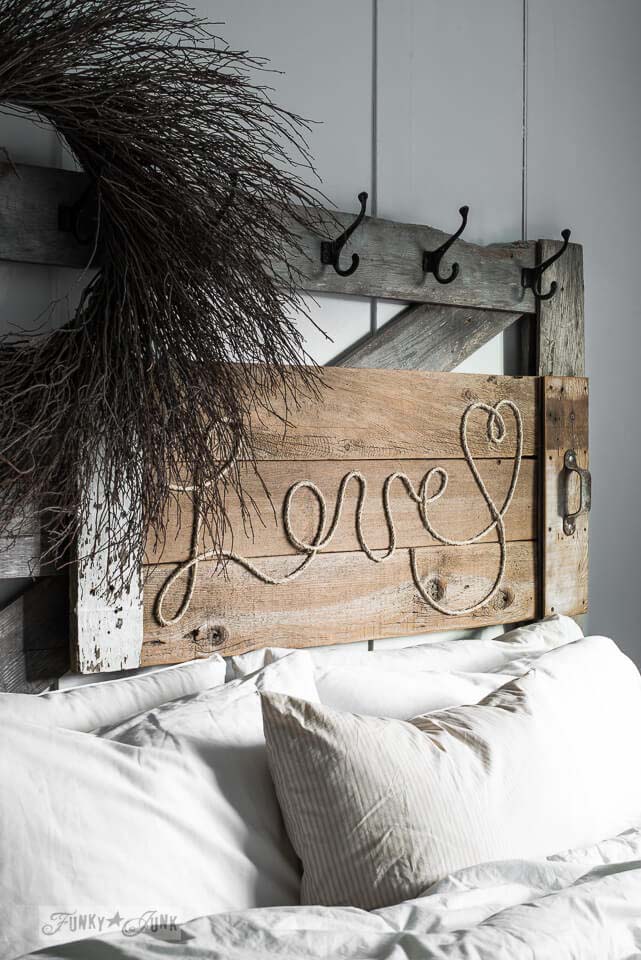 The texture and the imperfection of weathered wood make it perfect for sentimental signs and decorations.
A few pieces of reclaimed wood boards, a hot glue gun and twine are all you need to make an inspirational sign for your bedroom.
23. Stylish and Functional Benches for Any Space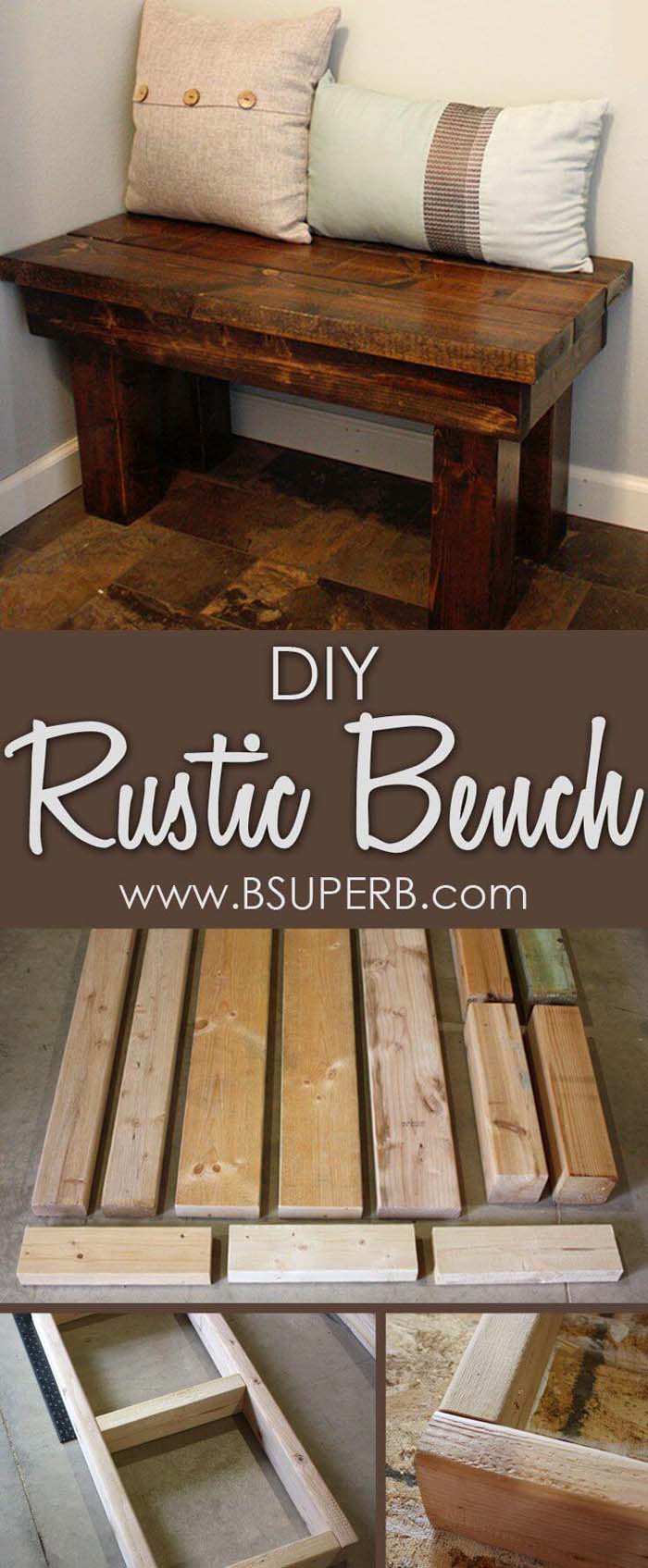 Benches are very practical pieces of furniture. Whether for indoor or outdoor usage, they have not only functional characteristics but also decorative.
This small version is made out of posts and boards and is a comfortable seating area for a hallway or small porches.
via B Superb
24. Industrial Style with a Modern Wood and Metal Pendant Light

Combining wood and metal is never a mistake.
This pendant light is an illuminating feature in an industrial farmhouse where the balance between modern and natural is achieved through that combination.
via Cherised Bliss
25. Create a Refined Coffee Table from Reclaimed Wood 

If you need a large coffee table for your living room, follow the instructions below.
This solid, heavy and countryside-inspired coffee table will be the thing your friends ask about when they come over. It looks very stylish and refined although made of reclaimed wood.
via 100 Things 2 Do
26. Upcycle Reclaimed Wood to Create Rustic Picture Frames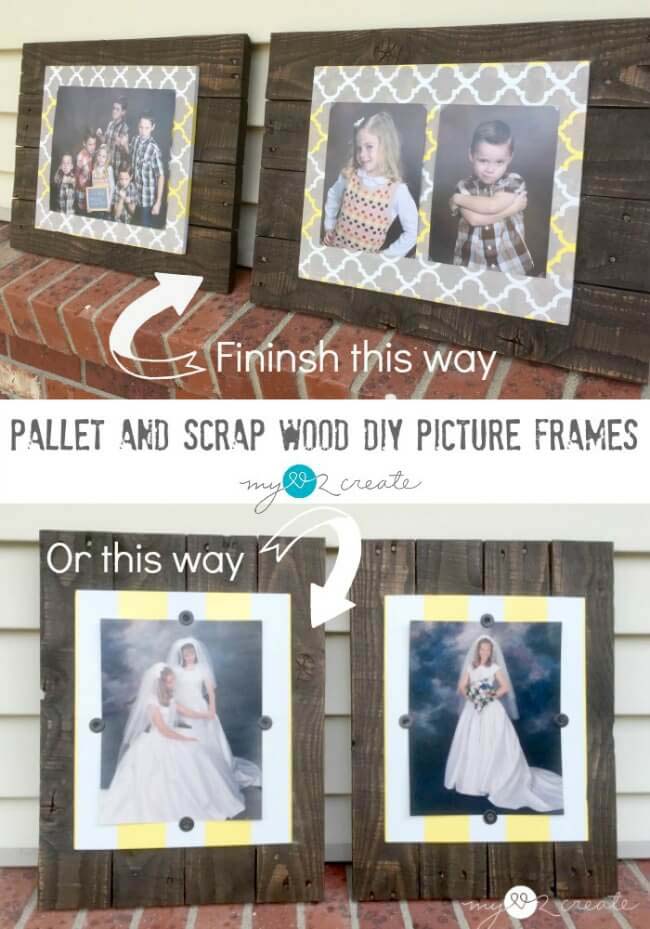 Making these rustic frames is a piece of cake. The reclaimed wood used for the frames is pallet boards preliminary attached together.
The background for the photo is also upcycled. The author has used an old wood panel.
via My Love 2 Create
27. Maximize Space with Clever Upcycled Storage Solutions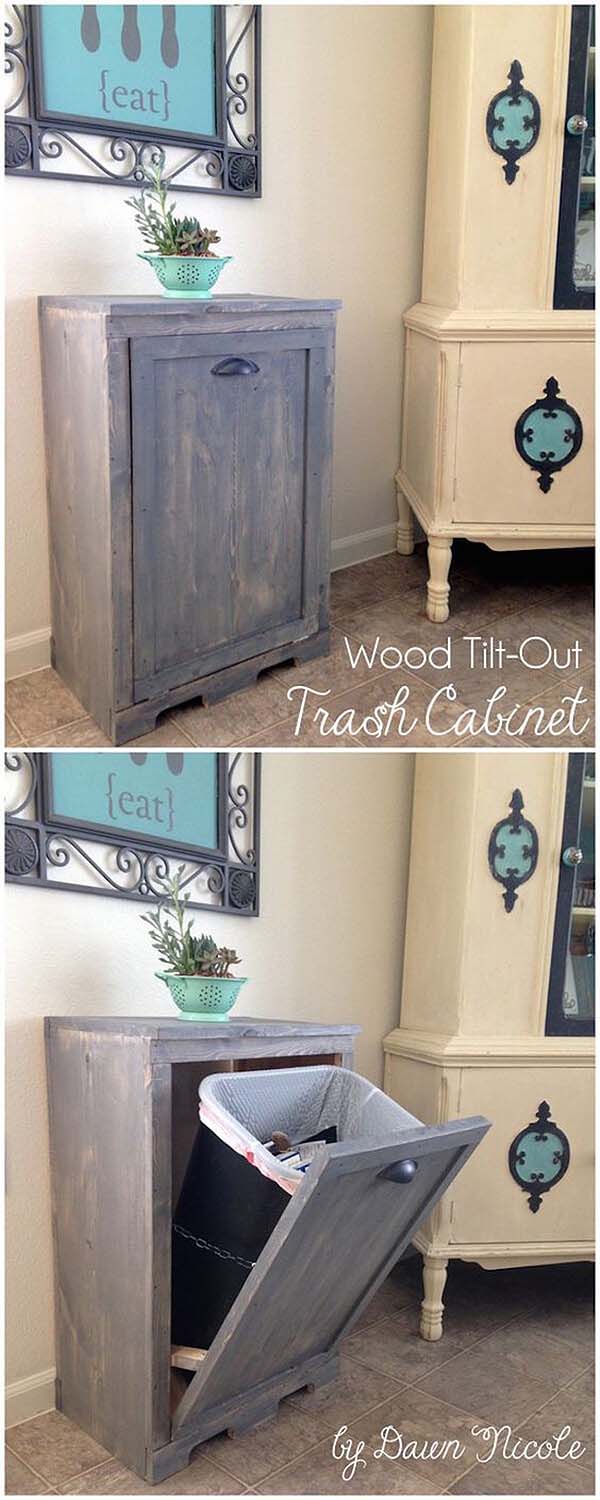 To make the living space feel and look airier, organization and order are a must. Instead of randomly placed storage containers, Dawn has found a way to hide them in cabinets.
This upcycled project could be used also for any room and even for the office space.
via Dawn Nicole
28. DIY Bathroom Organizer with Pine Boards and Metal Pipes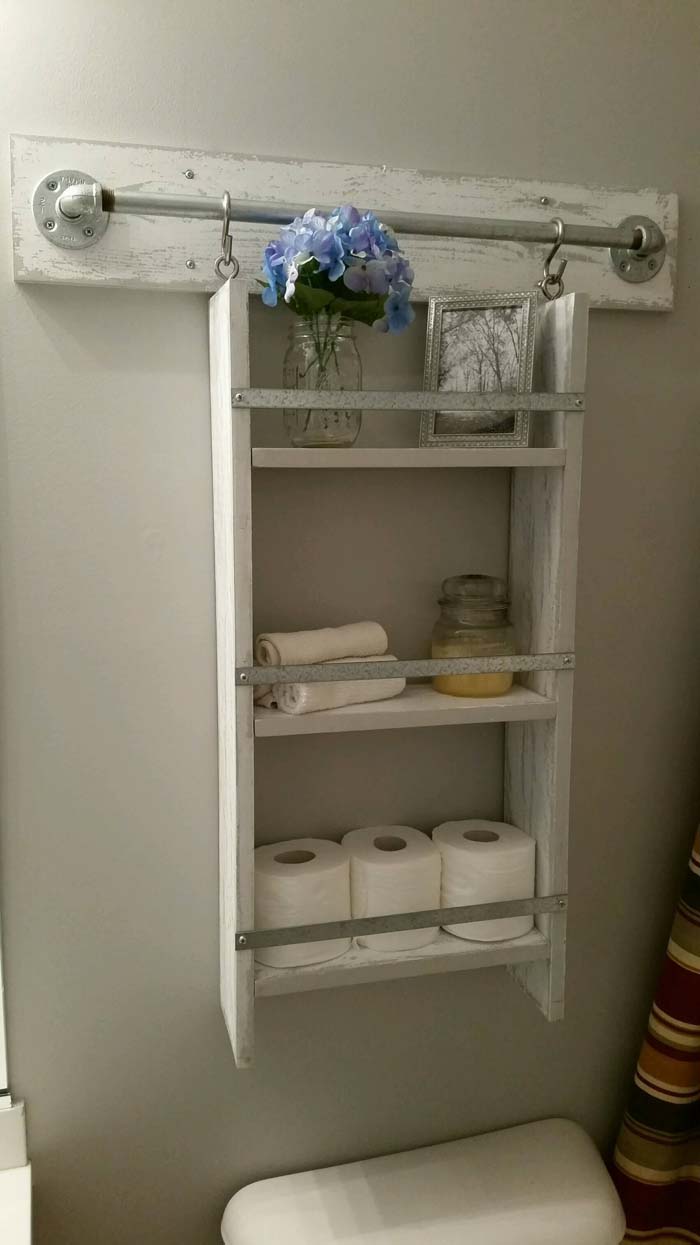 Continuing the organization topic, here is a great idea for a bathroom organizer with a vintage look.
It is made of pine boards, metal pipes and hardware which cost less than $40.
via Ana White
29. Add Visual Interest with Reclaimed Board Arrow Accents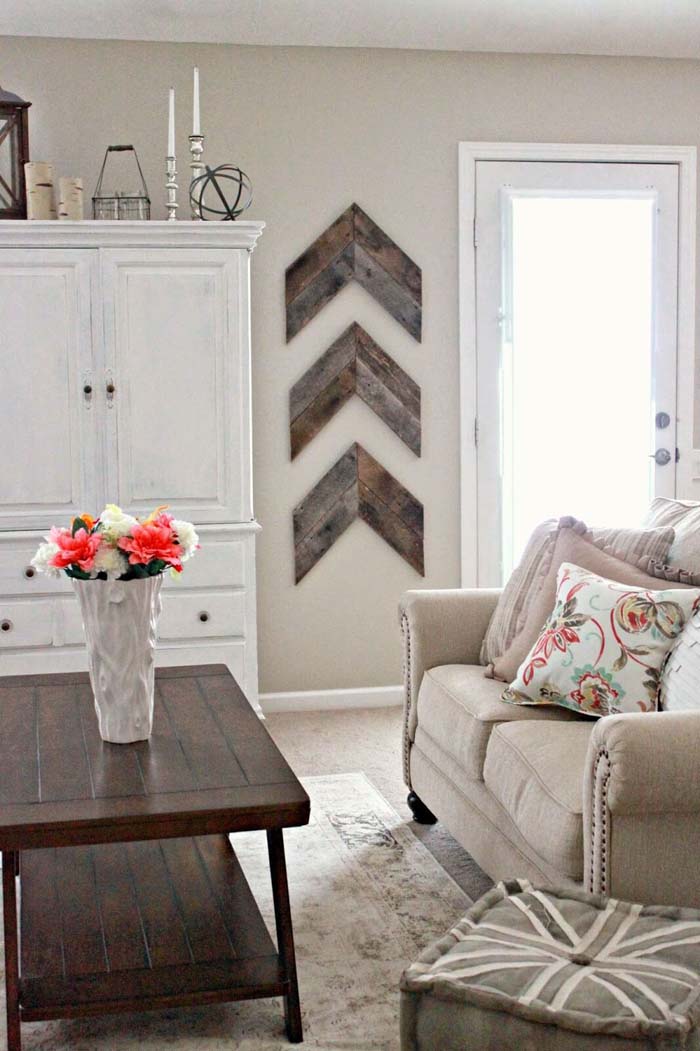 As the author has said, "If you want to add interest, warmth and texture to any room, these babies will definitely do it!"
The reclaimed boards are cut into short pieces to form the arrow shapes and the whole thing took less than an hour if you have the reclaimed boards in your hands.
30. Artful Wall Decor with Wooden Cube Storage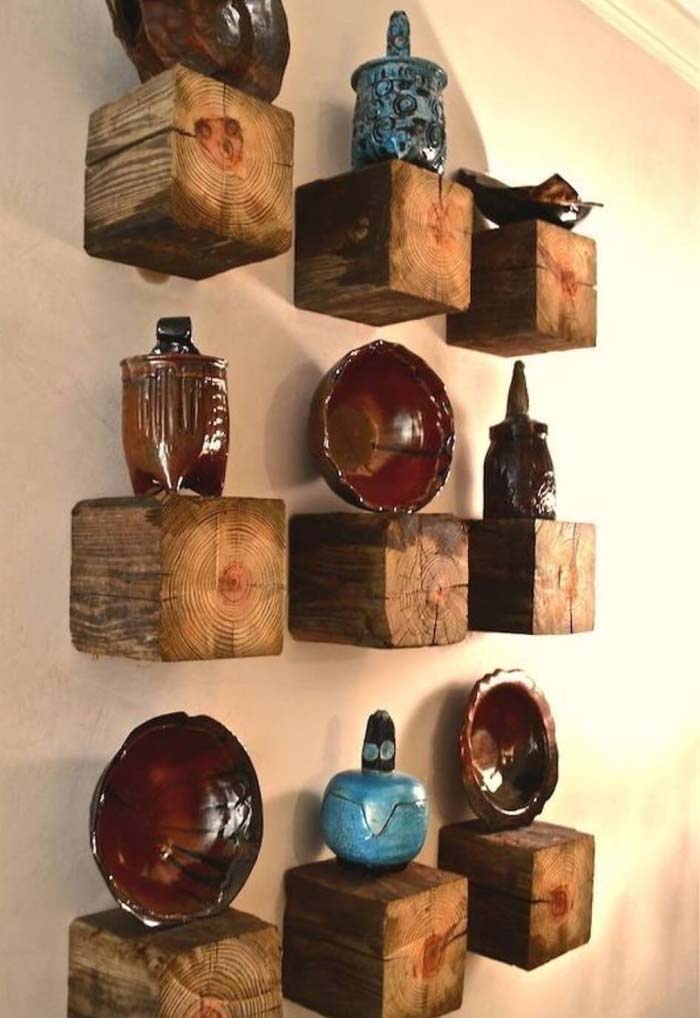 Wooden cubes are an artful idea for wall art and storage in one.
Cut a wood post into pieces and attach them to the wall. You can align following an interesting pattern or symmetrically.
31. Reclaimed Wood Mail Sorter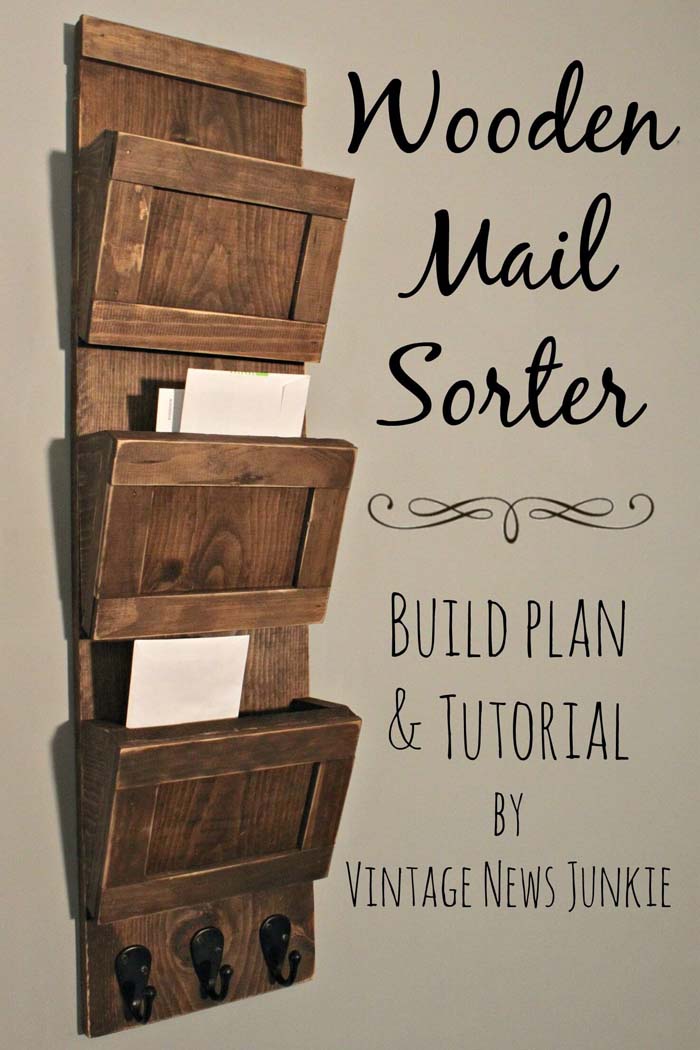 Even if you have a home in the city, you can still have your rustic decor accents with the help of reclaimed wood. A mail sorter is a very cute and old-fashioned type of storage furniture.
The rough appearance of this mail sorter increases its aged effect although it is a brand new crafted piece.
32. Bring Rustic Charm with an Elegant Farmhouse Dining Table

When you like the farmhouse charm, you must bring a piece of it to your home.
This large dining table is what you need as it is statement-making, comfortable and very rustic.
via Cherished Bliss
33. Reclaimed Wood X-Stool with Concrete Top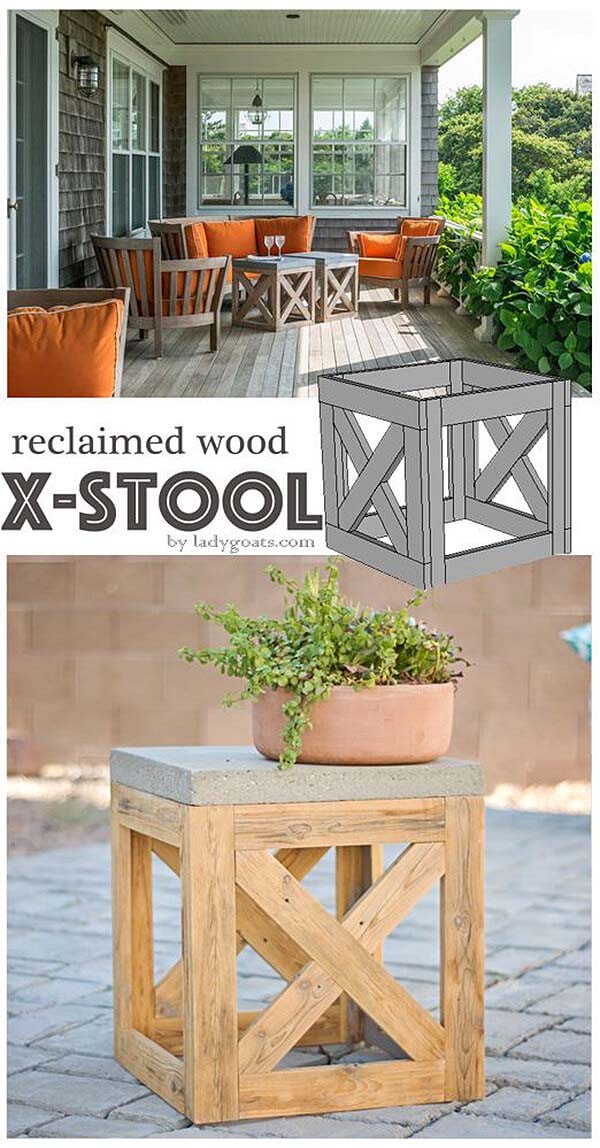 This small x-stool is one of our favorite outdoor projects as it can be used in many ways- as a flower stand, as a stool, as a side table or main table if in combination with another one.
Its structure is entirely made of reclaimed wood and combines more than well with the concrete top.
via Lady Goats