We all need inspiration from time to time when it comes to decor ideas. The reasons you may be looking for such ideas may be various- from the simple need for a change to that postponed upgrade or moving to a new place that you desire to turn into a home.
With all the ideas we have gathered here for you, your home will become a unique place with a lot of charm with a luxurious touch.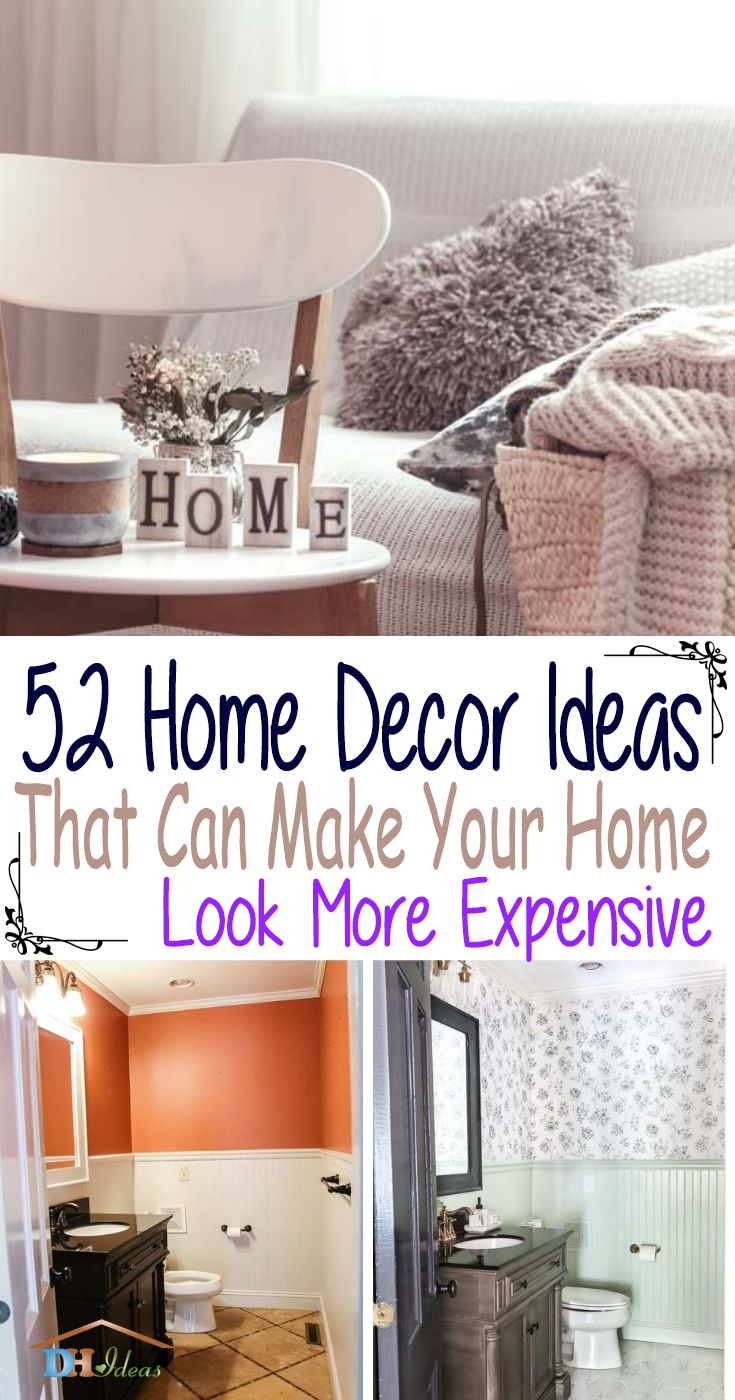 Although the accents will look very expensive, they will be performed in a budget-friendly way. The high-end look is already an achievable task! Just take a look at the list below and embrace the gorgeous looks as if taken out of a magazine!
1. Accent With Accessories
Indeed, accessories can transform the entire interior if they are well-matched and creating a point of interest.
The rustic accents in this bedroom are affordable, some of them can even be handmade.
Their rough texture breaks the sterile atmosphere, making the room more welcoming for relaxation.
2. Add A Centerpiece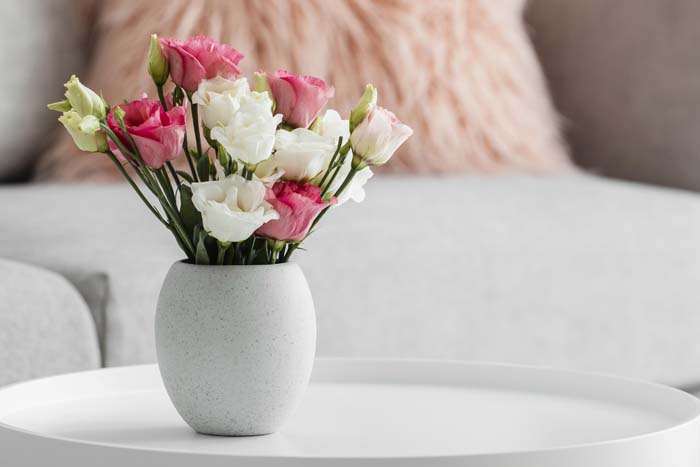 You don't need a special event to decorate your table. Centerpiece ideas are endless- just choose their style and the effect you would like to let them add.
An easy idea for a quick uplift of your place is to use vases with flowers to accentuate the tables.
The bouquet speaks for the time you have invested to create a fresh arrangement and also for your refined taste.
3. Add An Area Rug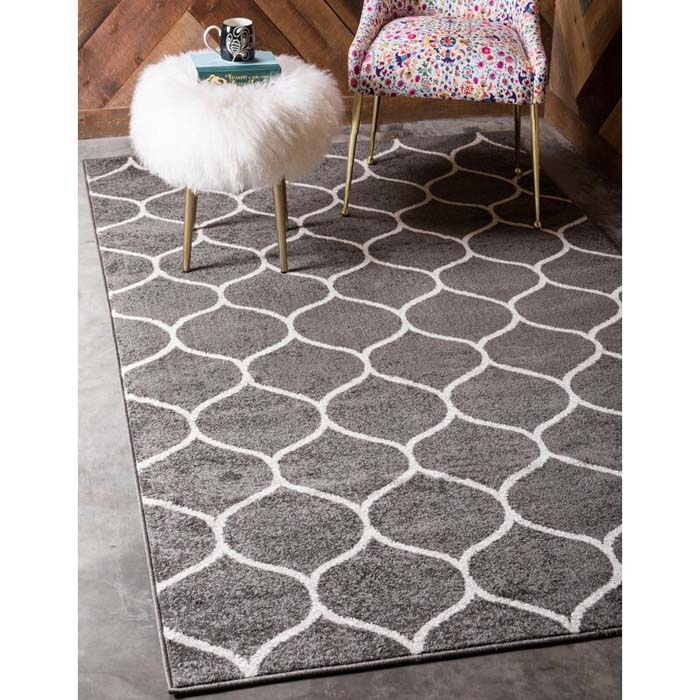 An easy way to differentiate a nook or to make a room look finished and organized is to add a carpet or a rug.
Because of their size and position, they serve as anchors which set the limits.
The decor gurus advise that for the ultimate effect the furniture should sit on the area rug or at least be touching a part of it.

4. Add A Pop Of Color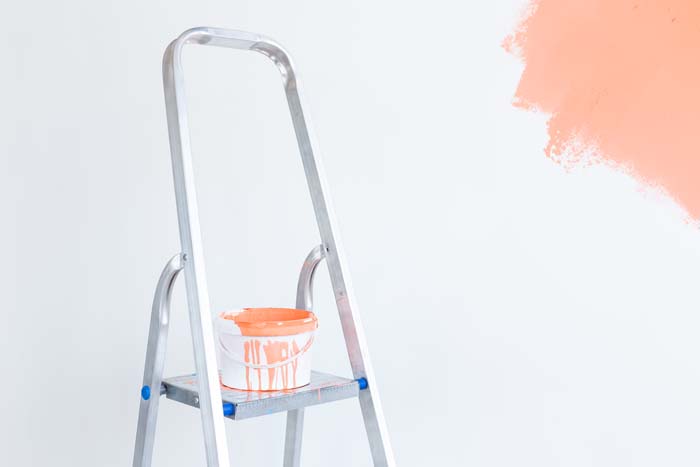 Repainting the walls is the most affordable and quickest makeover.
You can repaint all walls or create a focal point in the room by accentuating only one of the walls or a part of it.
Depending on how bold you are, you can experiment with the colors.
Surely, the end result will make you feel like you are entering a brand new space with a brand new vibe.
5. Add Interest To A Bathroom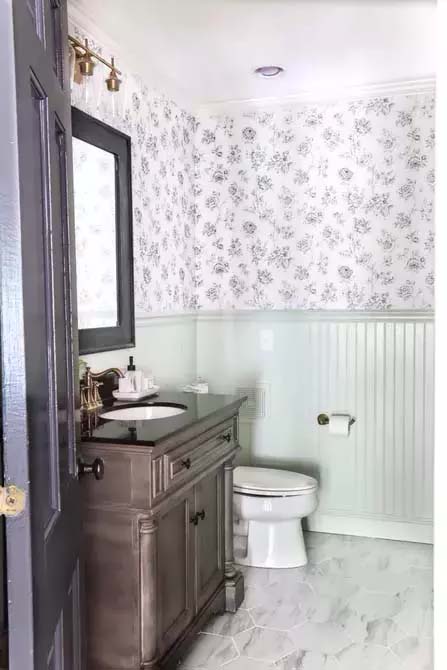 Turn the bathroom into a room that looks like an inseparable part of your home.
For that, you need to decorate it with the same attention and in the same manner as you would do with the rest of the areas. Turning a wall into a focal point will surely have a big contribution to that.
Such decor element will remind of a feature that is typical for the living room, for example, and that will instantly turn the bathroom into an element from the property with its own character.
via Bless'er House
6. Add Molding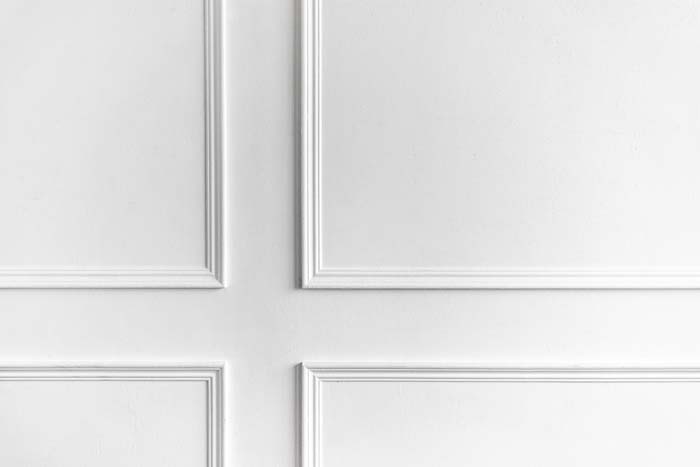 The blank walls are canvases for creativeness. An element that will make them look like part of an aristocratic home is the molding.
While in the past these were made only from gypsum, nowadays you can find them made of wood or styrofoam which are far easier to find and work with materials.
The trick of turning the empty wall into a significant architectural piece with character doesn't require installing Victorian-style molding. The simple pieces with straight lines and shapes will also work.
7. Add Visual Space With A Mirror Or Two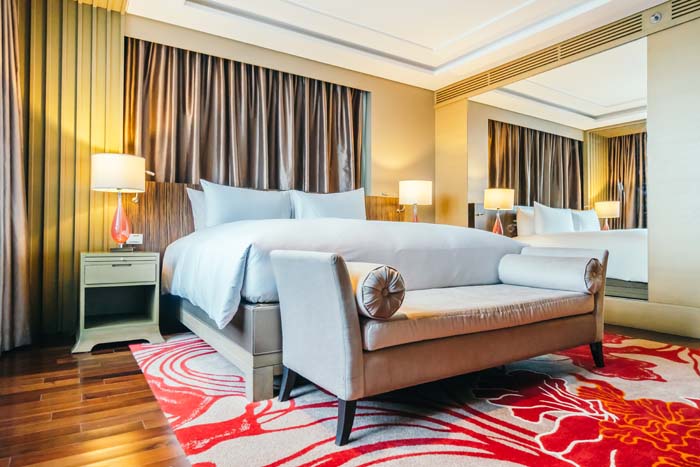 A hint to making a space look visually larger is installing mirrors.
Depending on their position and shape, they can also attract attention and thus become a focal point of the room.
8. Add Voluminous Accessories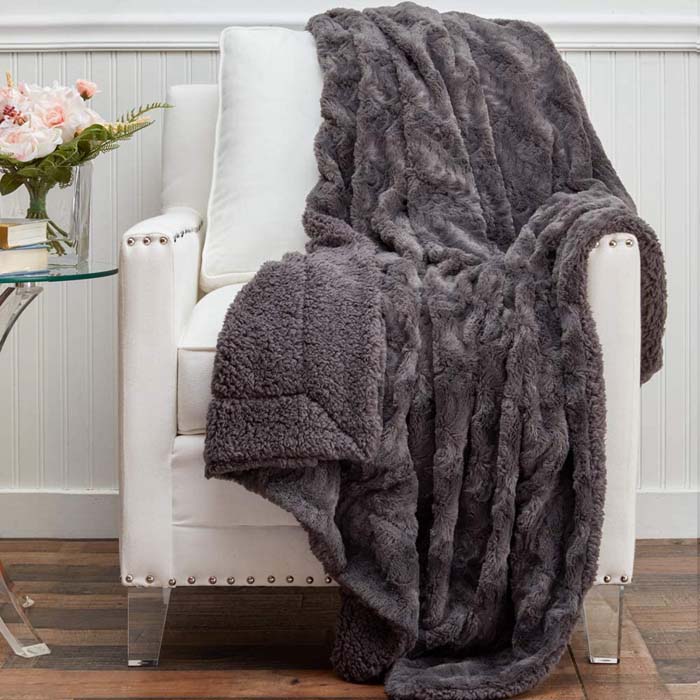 Sometimes size does matter, especially in a room decorated in the minimalist style.
Humans are somehow made to connect the volume of the items with their price. So following that, the larger an item is, the more expensive your brain will think it is.
Of course, it also needs to look well and match the interior.
Items that are voluminous and can be found on a budget are carpets, rugs, throws, pillows, pots, frames.

9. Brighten Up The Laundry Room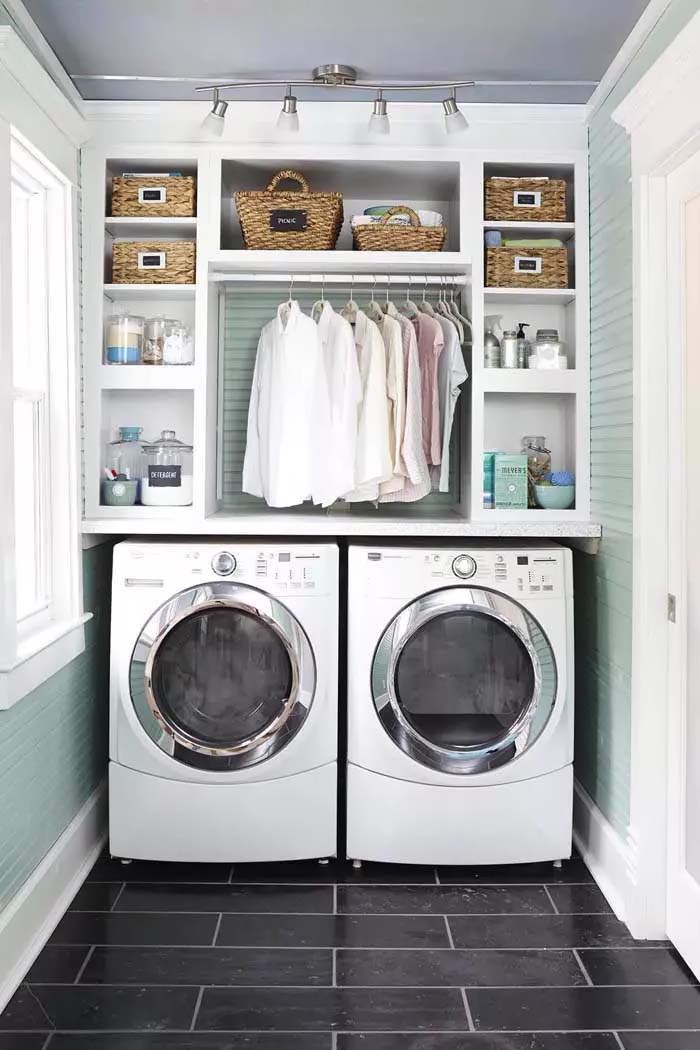 The laundry room is another place from the property that is usually neglected. Although your guests may not visit it, it will be far more inviting, if it is comfortably organized and decorated.
Together with the storage ideas we have shown you about how to use the maximum of your space, find a way to make the laundry room a place that stands out.
A few baskets for storage, some tags, green plants, jars are part of the accessories that give the space character. Experimenting with tiles and paint colors are also a great way to do a makeover.
via Decor Home Ideas
10. Choose Deep Colors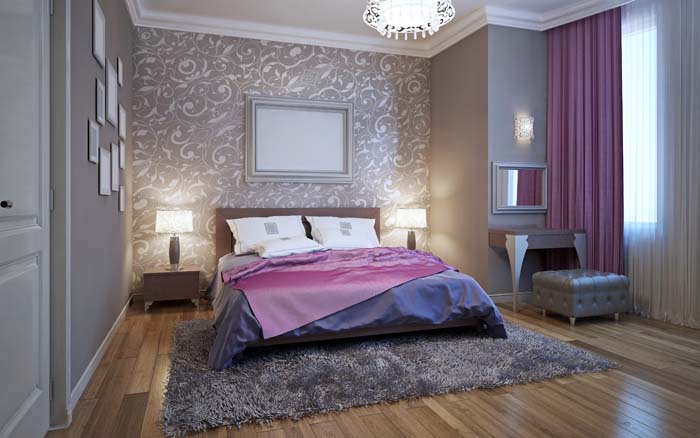 Deep colors like purple or blue can make the bedroom extremely elegant. Neutral colors are usually the first choice when decorating a room.
If you would like to make a bold statement, go for a more extravagant color that will do a transformation in the interior.
Both purple and blue match well with silver or gold accents that have the natural capability to bring the decor to another, more luxury-looking level.
11. Create A Gallery Wall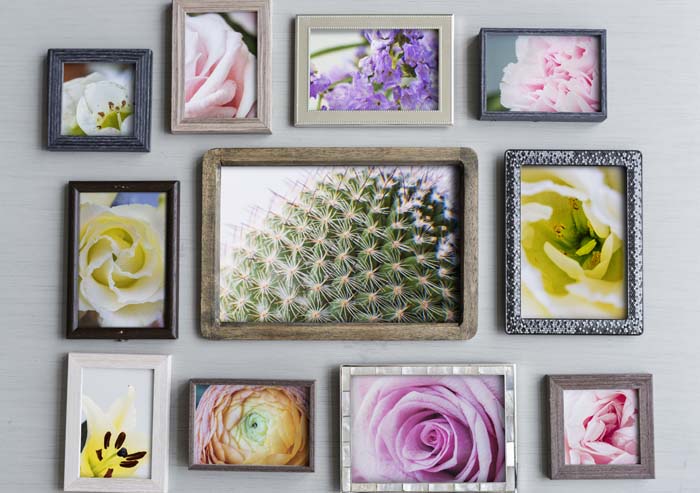 Another idea for decoration of an empty wall that will make the place look more expensive is the gallery.
Framed art consisting of a few pieces will create a focal point in the room as long as the following guidelines are followed: the frames should be of the same style, the images must follow the same theme, arrange the frames according to their sizes and shapes so that eventually they coordinate with each other.
12. Create A Vignette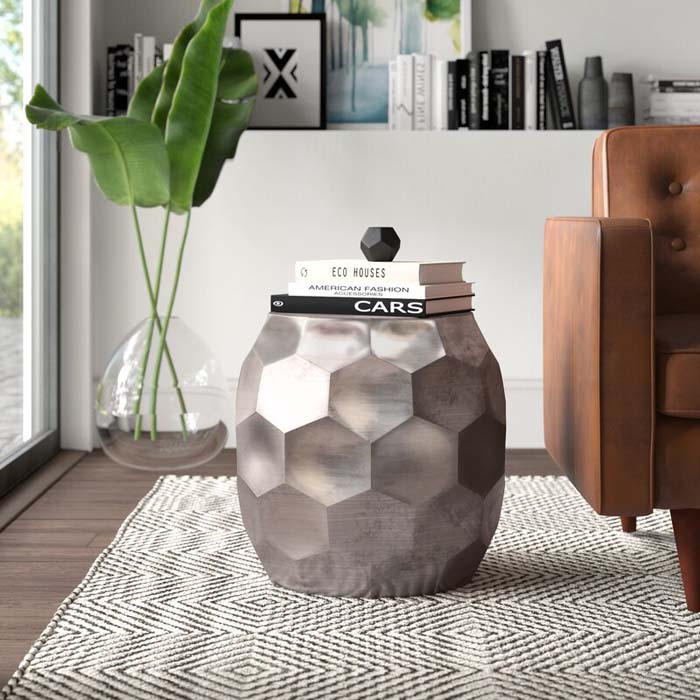 Work on the empty corners of the rooms. Whether due to architectural peculiarities or furnishing, dead spaces attract attention.
To make them look functional and an actual piece of the entity, give them meaning by dressing them with a vignette. That can be a side table, a small coffee table, large pots or containers.

13. Create DIY "Built-In" Structures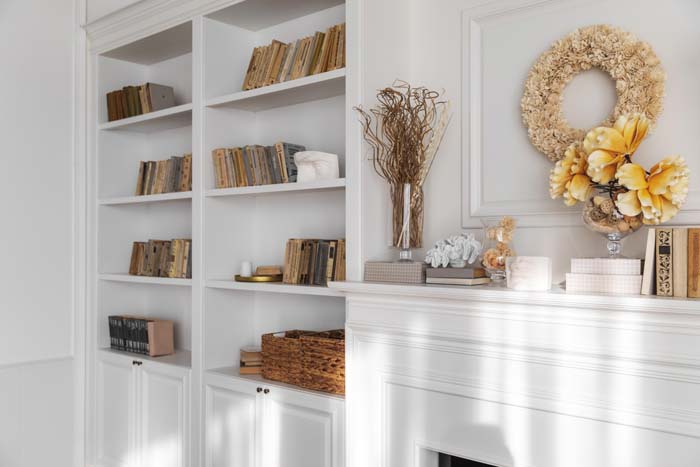 Using custom-built furniture rather than such that is mass sold is a key to making your place look expensive. The fact that it will fit perfectly into the sizes of your home will speak for your resources and abilities.
And while carpenter services may be too expensive, there are tons of instructions on how to make yourself almost every piece of the decor.
A bookshelf, for example, that takes the entire wall, will create enough room for storage and will give the wall character.
14. Pick Towels You're Actually Excited To Use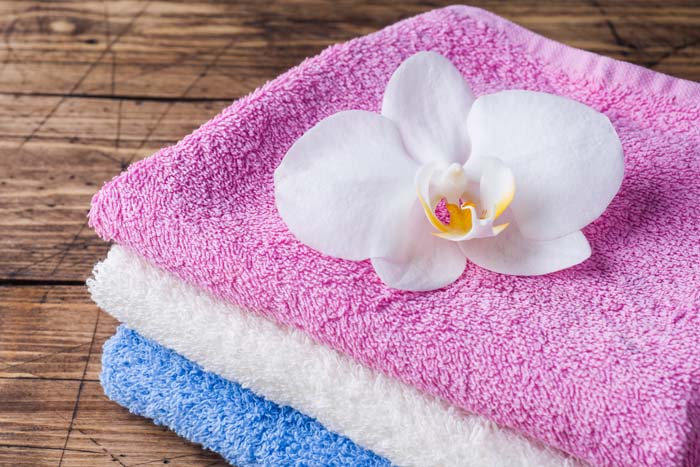 Throw out all the towels that are already discolored or stained. They will make the bathroom look dirty.
Buying new ones won't cost you much and as a result, you will be enjoying the softness and bright colors.
15. Create Your Own Statement Artwork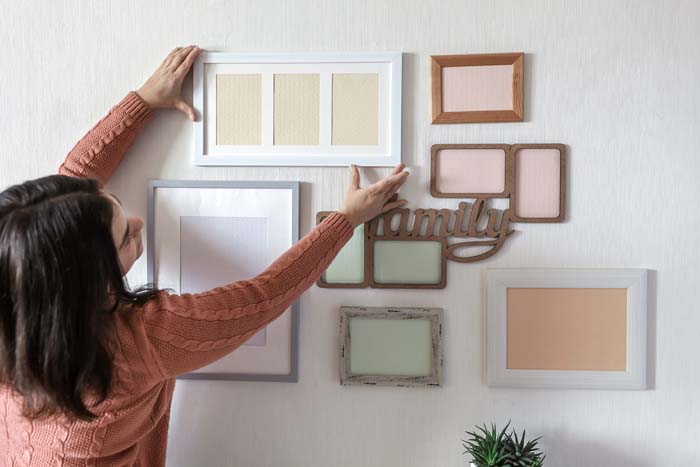 The gallery type of wall decor can be made using a multi-panel piece or by matching frames.
Depending on the message you want to anchor, you can display flower images, family photos or signs.
16. Ditch The Old Toothbrush Holder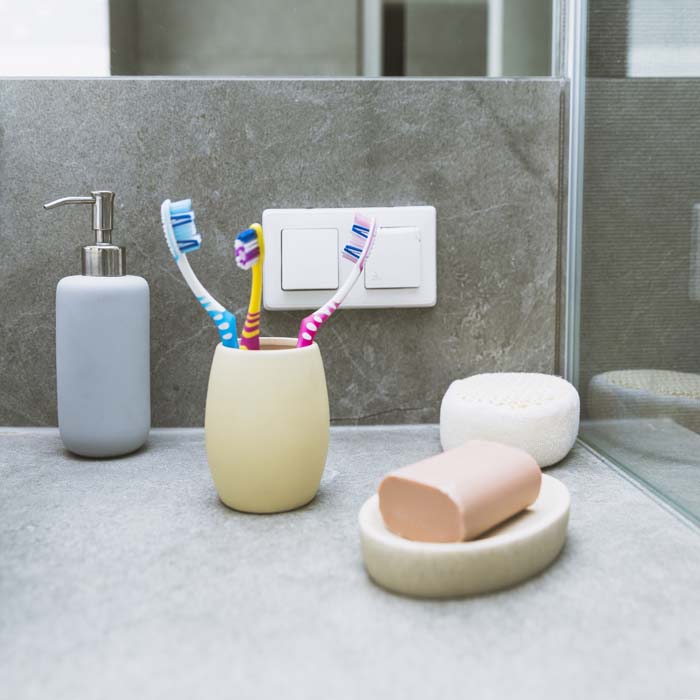 Replacing the old bathroom accessories with brand new ones will add style to the bathroom.
Pick up a set that matches the existing decor. For a zen vibe, you can go for textures imitating stone, for farmhouse look- add accessories looking like wood, for modern and minimalist effect- choose metal.

17. Don't Go Overboard On Color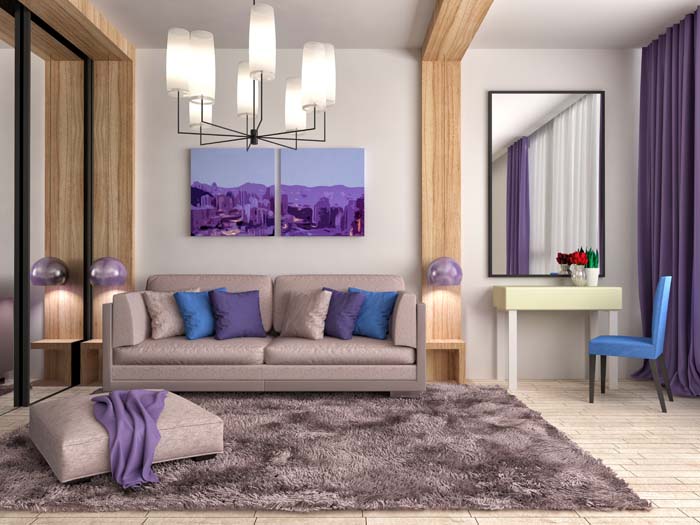 A decor hint for adding a pinch of personal vibe to space is using an accent color.
The rule is to use a maximum of two colors that match each other and with the existing decor in order to avoid overwhelming the space and create a chaotic look.
18. Don't Match Finishes Perfectly, Coordinate Them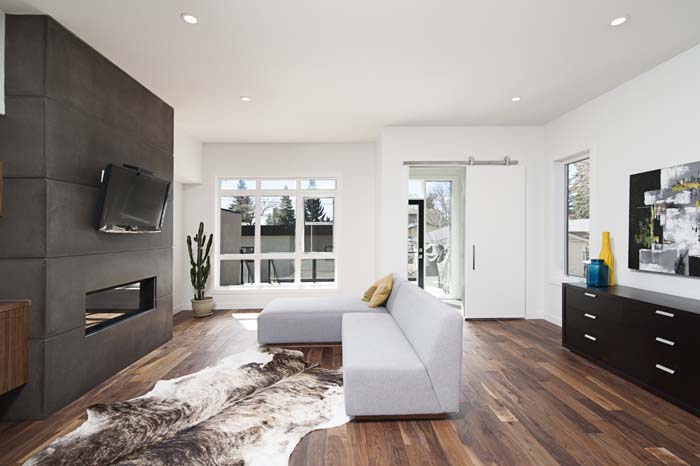 Experimenting with textures is another great means to make your home look more expensive.
Don't be afraid of that as there are particular finishes that go well with others.
Wood and stone, wood and metal have proven to be a top combination. Glaze and matt are also a combination that makes an attractive contrast.
19. Don't Put Form Above Function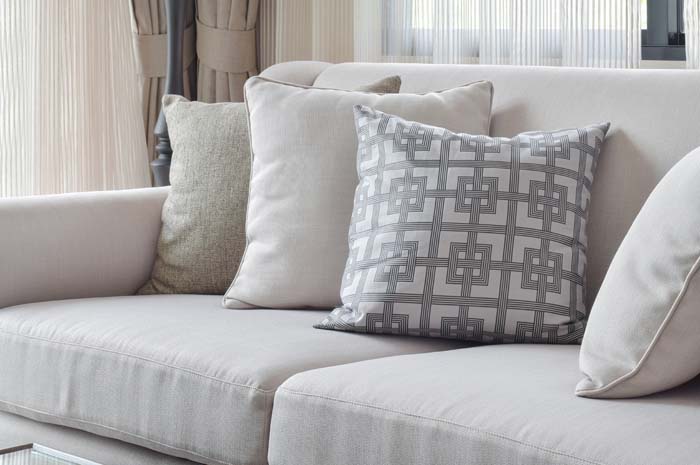 When choosing your furniture don't forget to consider the environment at home.
If you have kids and pets, you must look for pieces that will be easy to be maintained.
There are fabrics that are both durable and expensively looking, so don't risk compromising the functioning of your furniture.
20. Focus On Faucets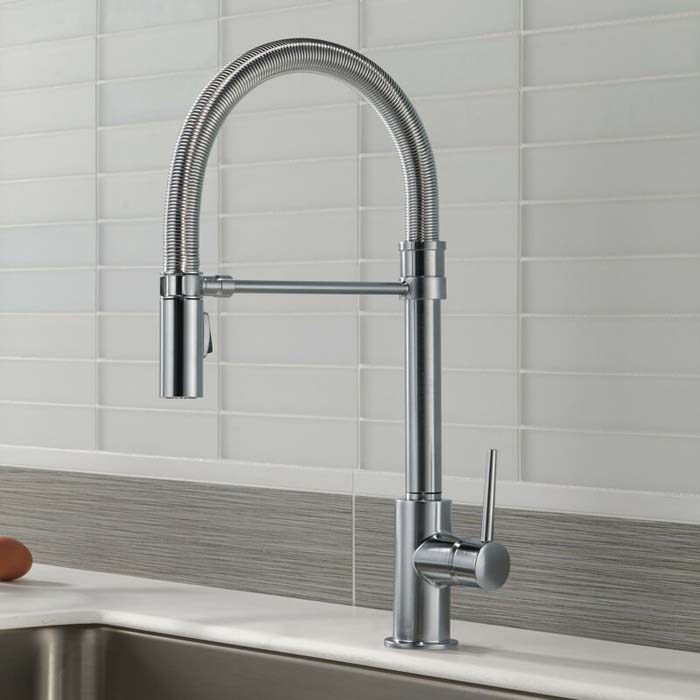 You don't have to make a grand overhaul to make your bathroom or kitchen high-end looking. Replacing the plain faucet with a quality tap will create a new look for these rooms.
Even when they are displayed against white tiles or any other surface that is more neutral, the faucet will pop out against it and will actually clearly speak for the money invested.

21. Get Rid Of Something Super Old Or Ugly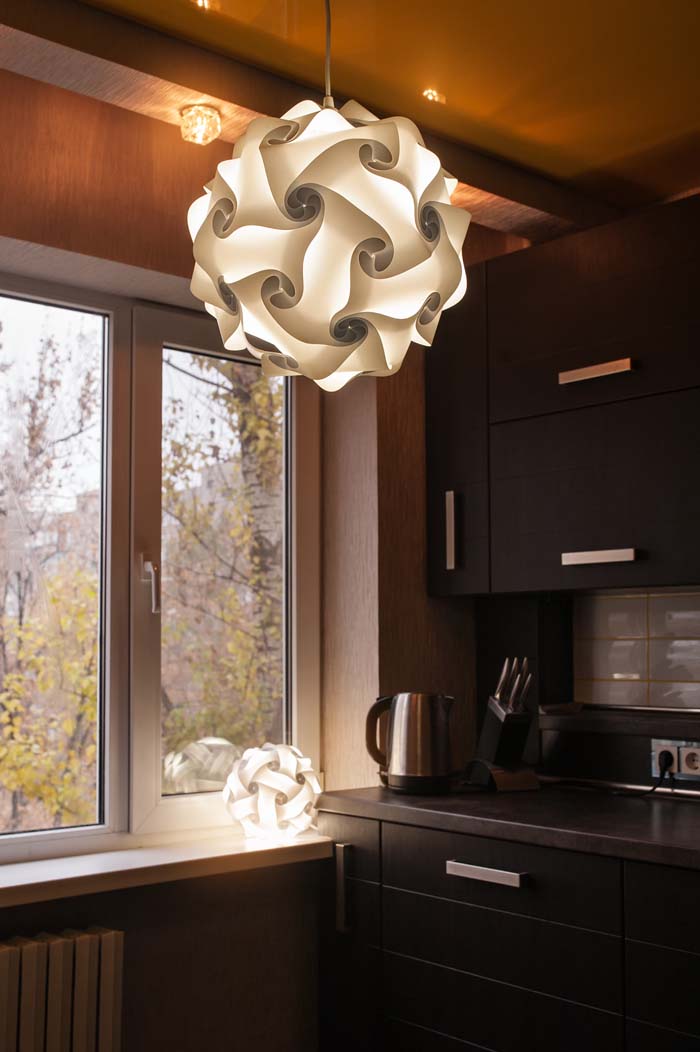 Before starting doing any update in your home, take a thorough look around. If there are old accents, fixtures and pieces of furniture that look like not belonging or are too worn, get rid of them.
You can easily find replacements on a budget that will help you achieve the goal of making your home more appealing and elegant.
22. Give Boring Products A Worthy Home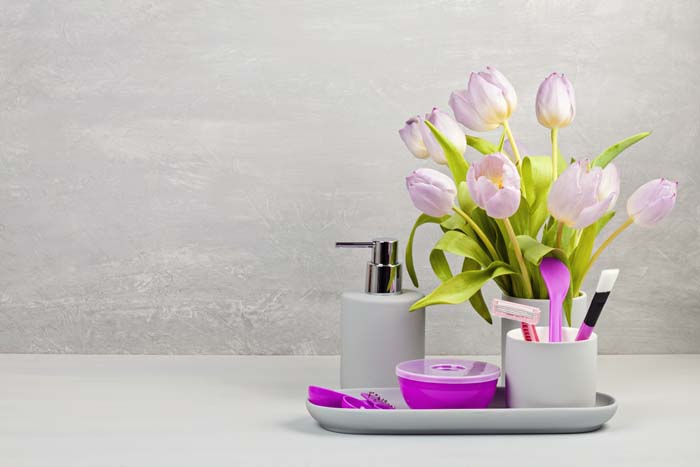 Paying attention to details is the key to a neat and appealing home. The bathroom cleaning items are one of those that are neglected when it comes to storage and the way to display them.
Placing them in a new set of holders will give the bathroom a luxe look.
23. Give The Illusion Of Higher Ceilings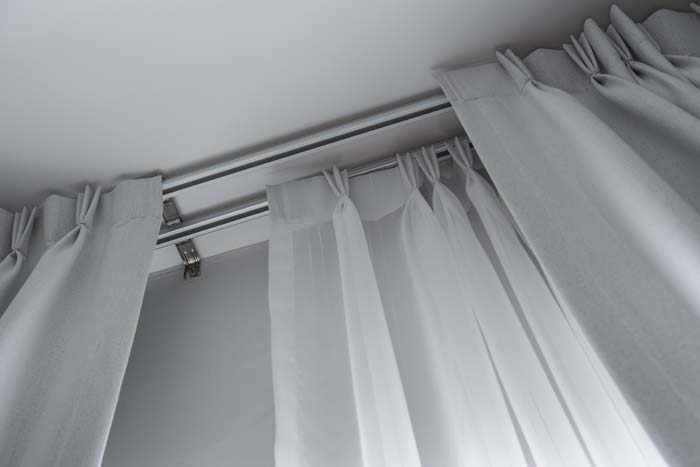 Do you know how to make a room look higher without demolishing your ceiling? Do it by raising the window treatments to the maximum.
Bringing the curtains up gives an instant feel for style and luxe. You may also consider changing the blinds with thick fabric curtains.
24. Go Big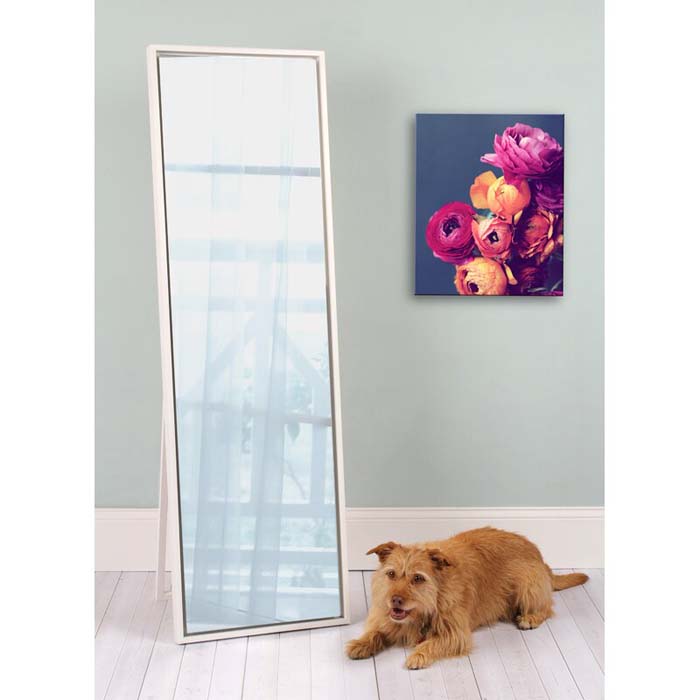 Placing an oversized item like a mirror will make a great impact on the space, decor specialists say.
The perfect canvas for leaning it against is an empty wall that is missing an accent.
Finding a mirror on a budget like this one is an easy task. If you are looking for a way to make it more personalized and unique, you can try embellishing its frame with faux flowers, gems, pebbles, etc.

25. Hang Art On The Walls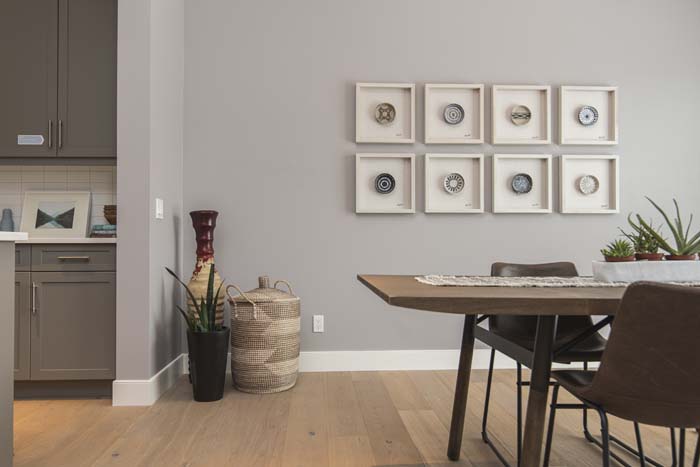 Framed art makes the place feel more like home. Whether keepsake art is displayed, family photos or a collection of artwork, the custom look will give the wall a focus.
An inexpensive source for frames is the Dollar store. You will be amazed how the cheap frames can be turned into unique wall art by repainting their surface or decorating them with embellishment.
26. Harmonize With Color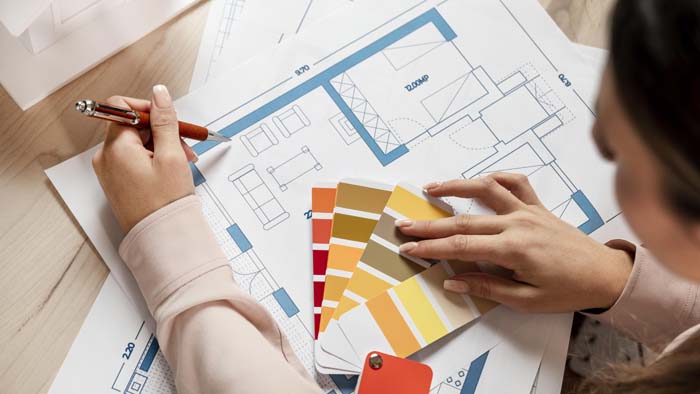 When choosing the color palette of your home, make sure that you choose colors from one family or shades that go well together.
Of course, you can add accents in one or two bolder colors but make sure that they complement the general palette.
27. Hunt Around For New Options
When you fall in love with a piece of furniture that has a character, you may want to buy the whole set, thinking that it will make the room look more sophisticated.
Opposingly, the decor experts argue that saying that this can create a cheaper interior. Instead, they recommend matching pieces of furniture that coordinate with each other.
28. Hunt For Real Stone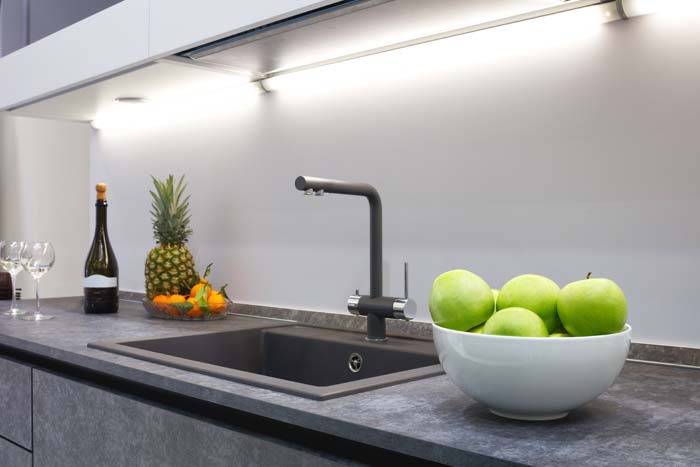 The granite countertops look very elegant. In addition to that, they are one of the greatest kitchen solutions when durability and easy maintenance are considered.
Usually, granite and limestone materials are quite expensive but if you have decided to make your countertops out of these materials, you may want to wait until they are offered on a deal.
29. Keep Toys To A Minimum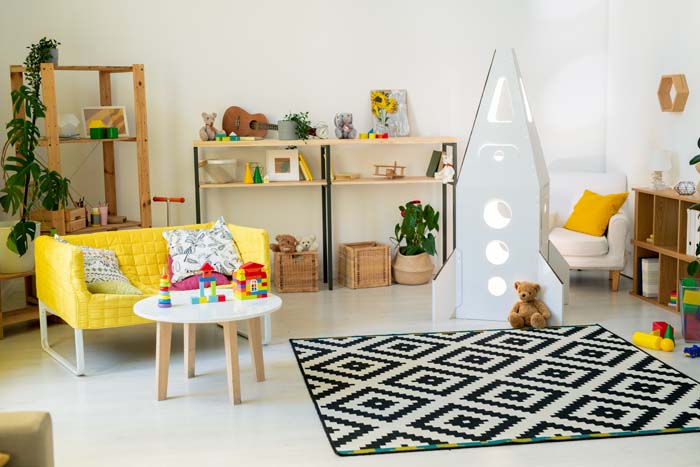 Having an organized and clean home with small kids is a real challenge.
A piece of advice by the specialist helps to solve that issue by simply reducing the number of toys and sorting them in the rooms depending on their size.
Big toys should be in the bedrooms so that they don't overwhelm the sight when you enter the living room.
Small toys and accessories like games, pens and similar won't be that visible especially if they are stored in their places.
30. Keep Your Home Clean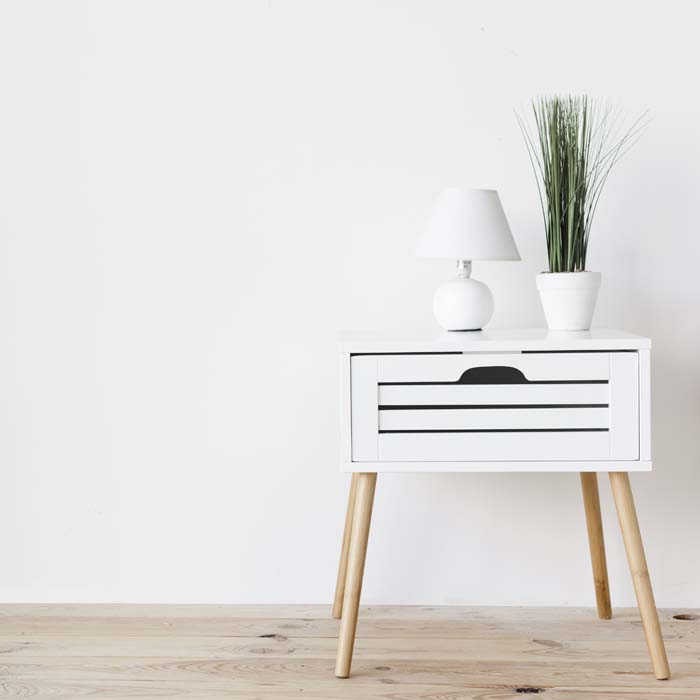 Regardless of the size and value of your property, a key to making it look better is to be well cleaned and organized. When this is taken to the luxurious look, stick to the rule that less is always more.
Get rid of bulky items that collect dust and don't have any practical or decor function.
Organize the smaller items in special places so that the room looks airy and inviting from first sight.
31. Light Up The Room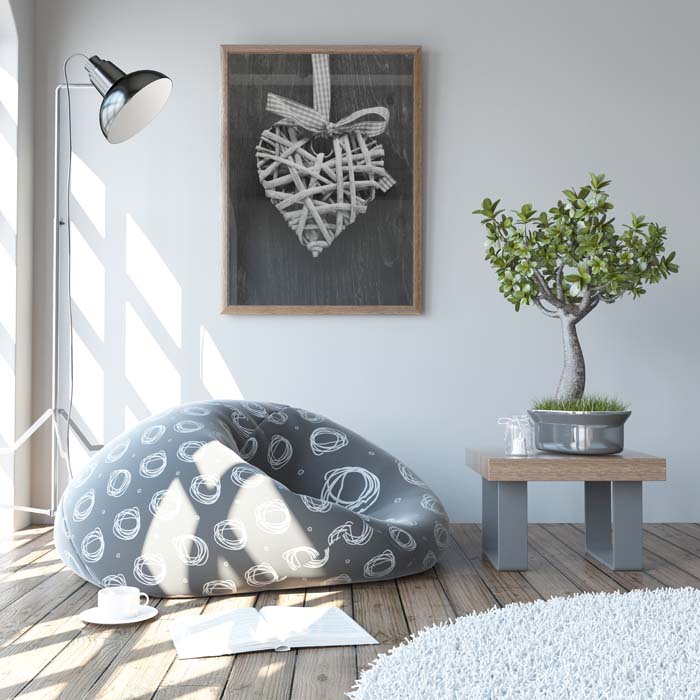 If you are lucky to have naturally lighted rooms, you are very lucky.
Use this advantage to define your room in nooks. In case illumination is insufficient, add light fixtures that will ensure it.
32. Look Entertaining-Ready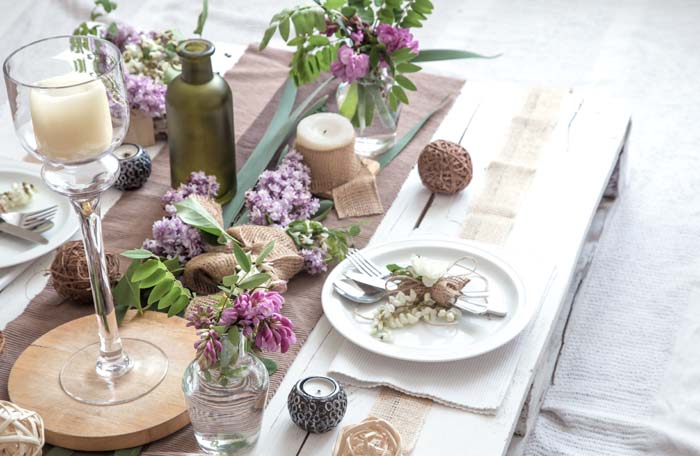 Be always prepared for your guests. Instead of starting fussing around in the last minutes trying to make the dining table special and festive, keep it set at all times.
A good centerpiece inspired by the season is a good choice. Another affordable option for table decor is a large vase with flowers.
33. Make Walls Shine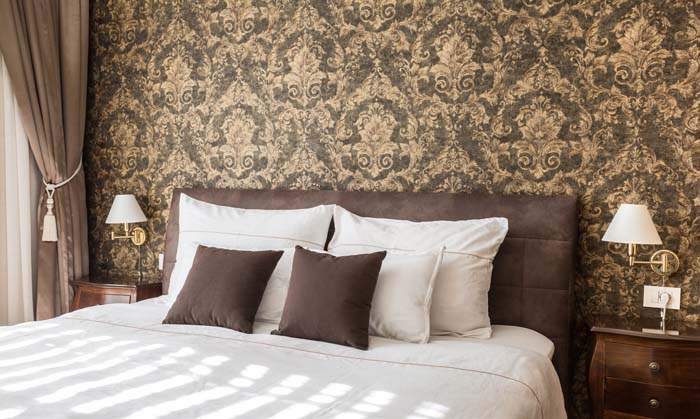 Giving a wall in the bedroom a bold statement will easily turn the bedroom into a personalized oasis. Wallpaper with sleek ornaments will add depth to the area.
There is a wide variety of wallpapers so finding the best match won't be difficult.
34. Mix Up Your Bedroom Set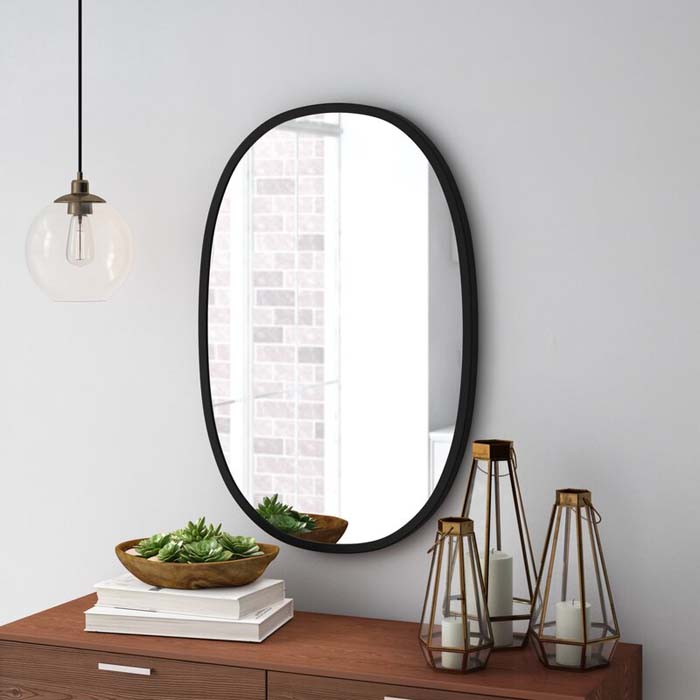 Keep the interest in the bedroom with a mirror that doesn't match the dresser or the vanity. If you already have a mirror, don't throw it away.
You can put it in another room or you can decorate its frame so that it changes to the desired finish.

35. Opt For Custom-Fitted Blinds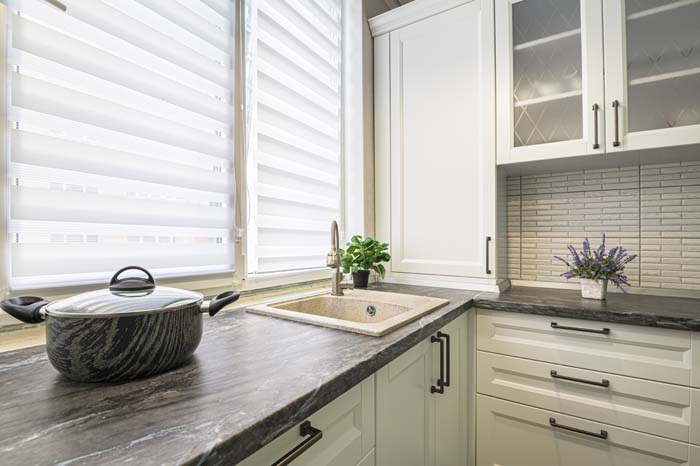 If the curtains or the blinds look odd, that will create an impression of a messy and cheap home.
Sizing them correctly according to the dimension of your windows will make the room more elegant and customized.
36. Pay Attention To Details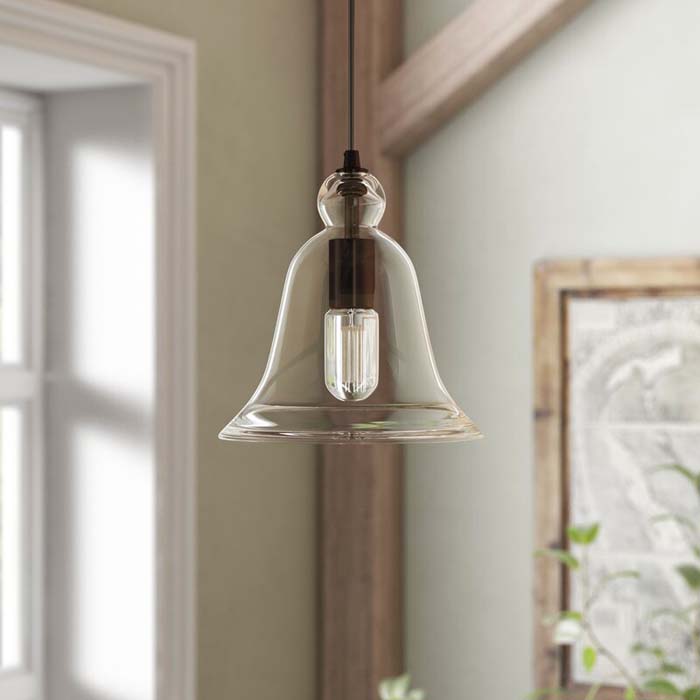 Paying attention to details is what makes the homeowners good housekeepers. While the bulkier elements like furniture will be the first thing your guests will see, then they are given more time to review the rest of the interior.
Creating an interesting, well-organized and welcoming place is not that easy so before you start buying the accents, create a concept that outlines their style, position and size.

37. Personalize Your Towels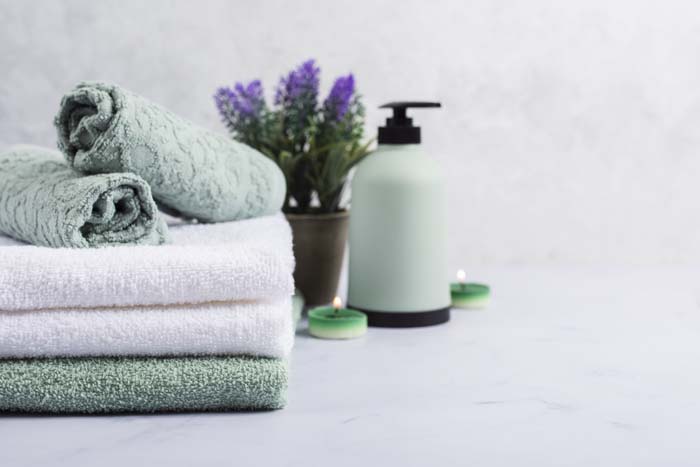 Give your towels a specific charm by personalizing them.
A ribbon, a tag, a small embroidery will mark your signature. With a simple addition like these, they will add style to the bathroom.
38. Pick Basic Bedding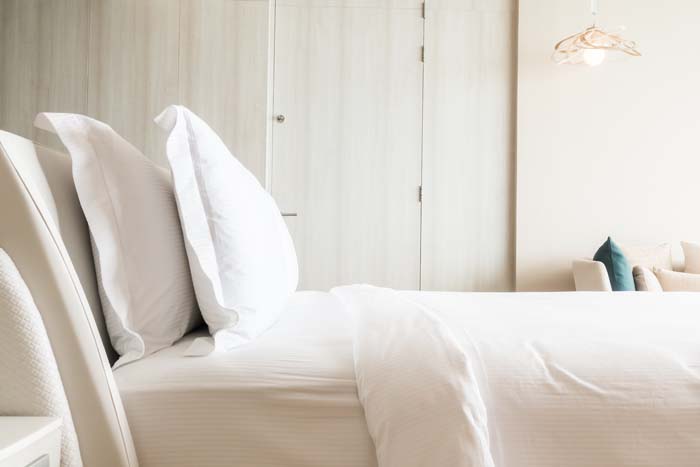 As we already understood, keeping things less and simple is the key to a luxe home. Incorporating that in the bedroom, you may want to change the patterned fabric of the bed set with a white linen set.
Firstly, it will make the room look very tidy and clean. Next, the white color usually creates the illusion of airier space. Last but not least, the white bed set is perfect for all seasons.
39. Pick Basic Dishes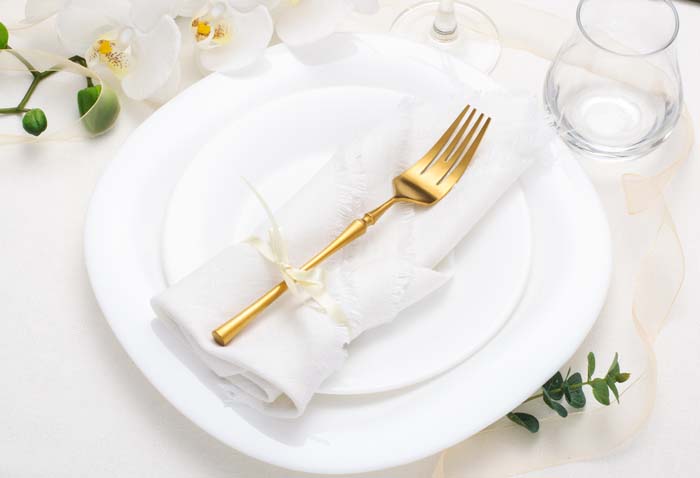 Transferring the rule for simpleness in the dining room would mean to have plain white dishes instead of a distracting collection of stained glass or porcelain.
The white dishes are cheap, you can find them in any size and shape and they become the perfect canvas for sleek tableware.
40. Refresh Instead Of Replacing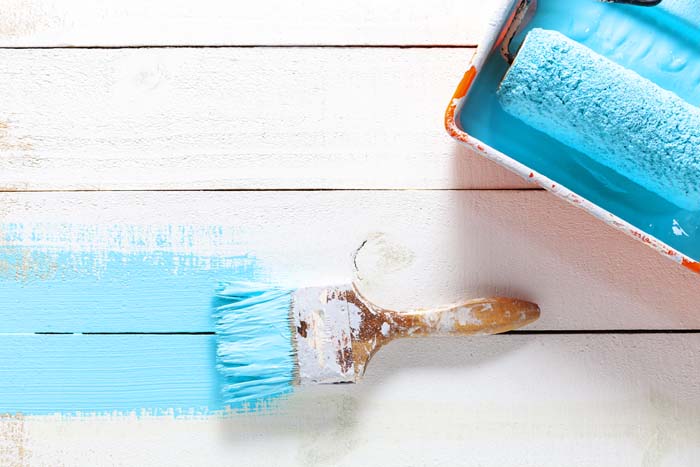 The makeover of your place doesn't always require a drastic overhaul. A new coat of paint could create a new look that won't cost you much money.
Changing the color of the walls could be the first of your re-painting work.
The change of the color of the wooden surfaces will also affect the general perception of the interior.
41. Seek Out Softness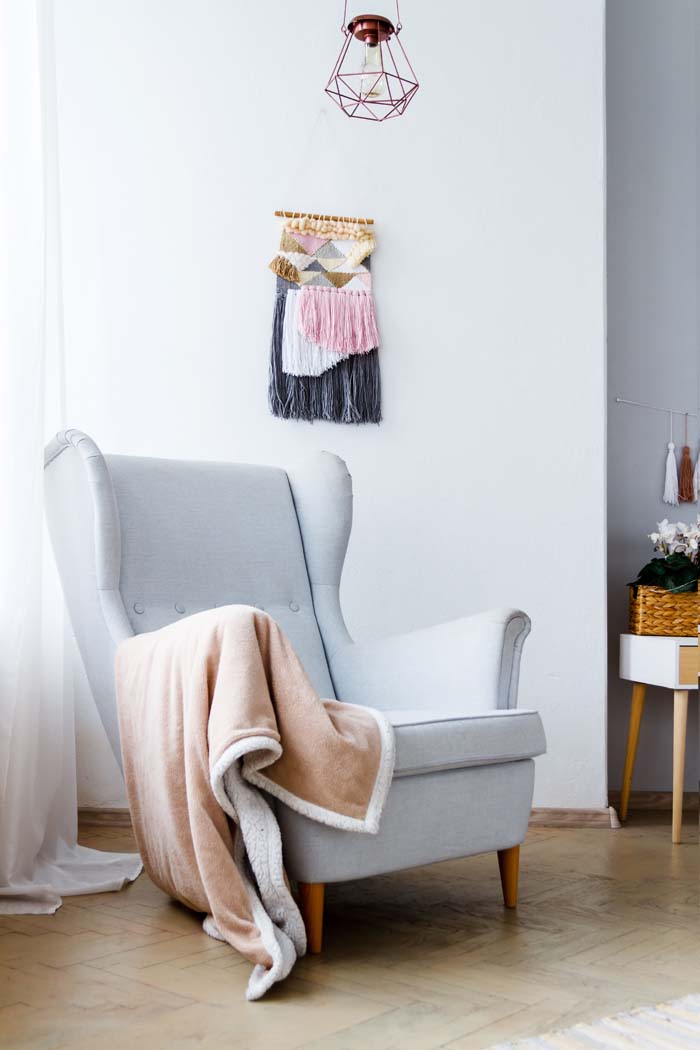 There are textures that are always related to luxe. Velvet and velour are some of them when we speak about fabric.
Of course, it will be best if they are used for throws and blankets, not on the sitting furniture. Keeping velvet in good condition is difficult especially if you have pets.
42. Shed Some Light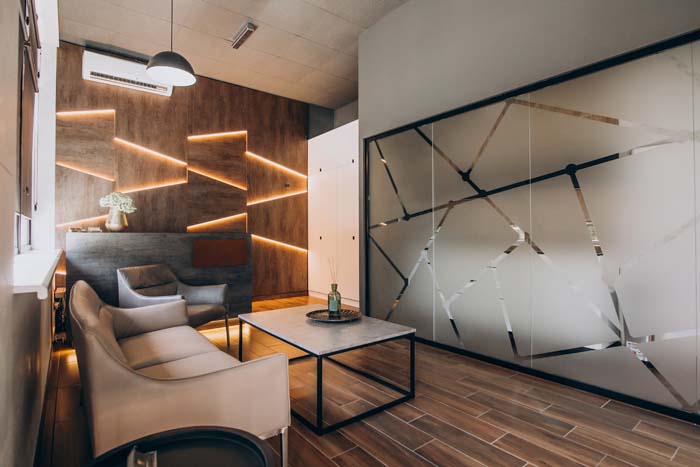 Use subtle light to create a point of interest or to let an item from the decor pop out.
That can be led strips in niches, on top of bookshelves, at the back of a sofa table.
43. Show Off Wood Floors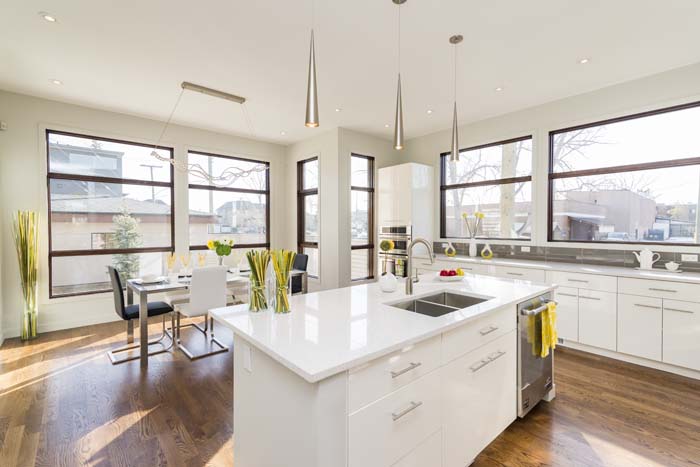 If you don't like using carpets because they collect dirt, this doesn't mean that your home won't look homely and attractive. Floors made of hardwood deserve to be well shown instead of kept under a carpet.
This idea will make your room look modern and airier.
44. Splurge On Statement Pieces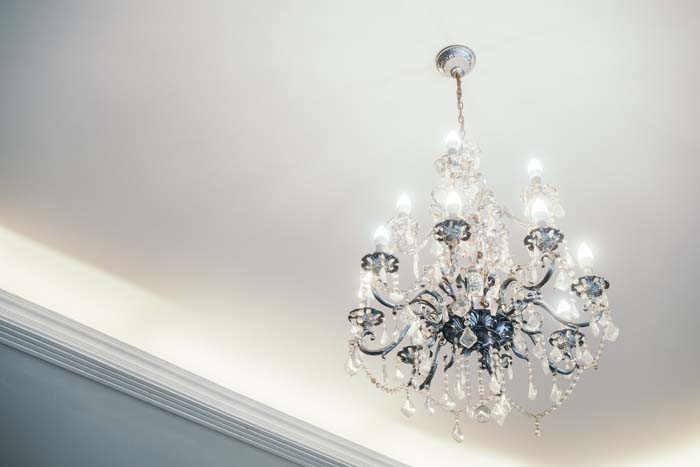 A large chandelier with crystals is a decoration with an evergreen luxurious effect. Such design can be quite expensive but have you ever thought that you can find it at the flea shop?
Other items that have the ability to upgrade the interior, in the same manner, are tables, carpets, standing light fixtures.
45. Stick To Classic Neutral Walls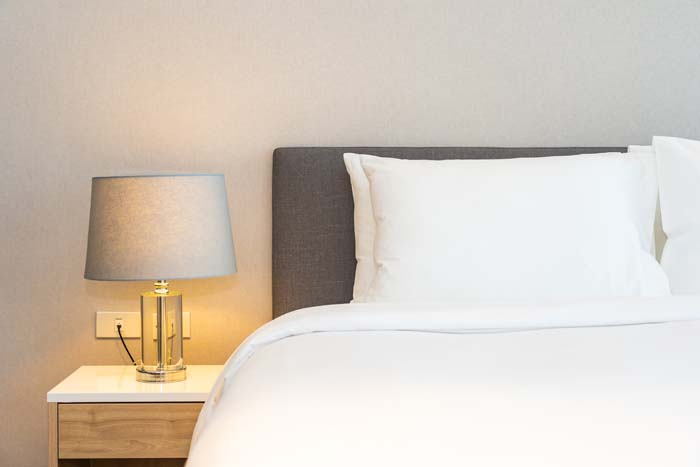 When you are not that brave or you are having trouble deciding the color of the walls, go for neutral. The neutral palette is classic and lets you experiment with the rest of the interior.
In that palette go white, grey, creamy, yellow- colors that are perfect for small and large areas and look always trendy..
46. Swap Out Your Throw Pillows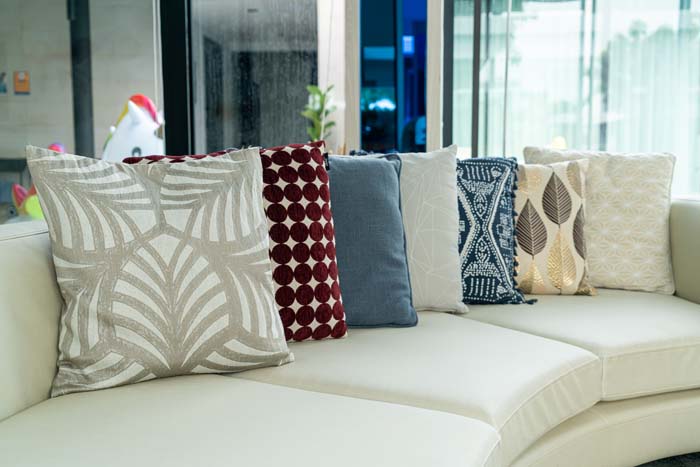 Another easy way to make your home look different and with a sense of luxe is to add throw pillows on the sofa. If you prefer buying them ready than doing them yourself, you will be given a wide choice.
A piece of advice by the specialists says that you can be brave with the colors and the textures of the pillows when the rest of the interior is neutral. That will give the room a point of interest and a bright vibe.
47. Throw A Backsplash On It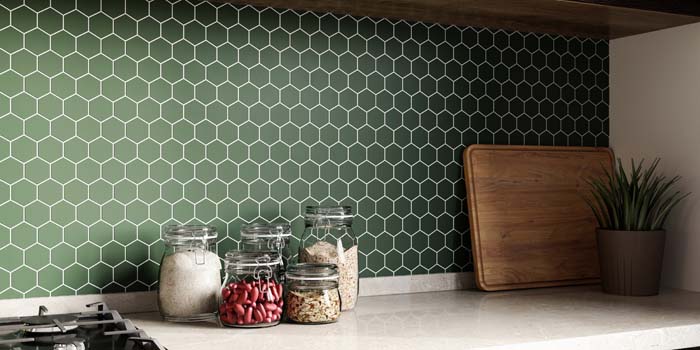 An affordable idea for making your kitchen look customized and stylish is to plank the wall between the cabinets with a backsplash. A cheap backsplash idea is to use vinyl sheets. Another DIY idea features planking the wall with wooden or PVC boards.
48. Treat Each Room As A Blank Slate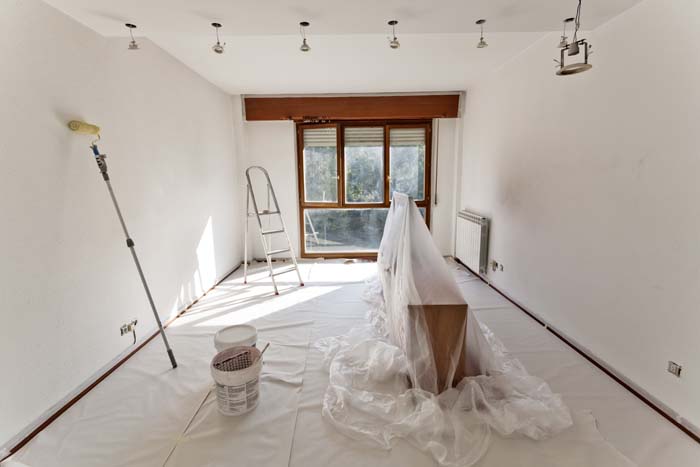 Use the architectural peculiarities of your home as places to highlight. That can be columns, molding, ceiling beams, hardwood floors, niches, etc.
They are actually the features that make a certain home unique. So instead of hiding them, give them the deserved attention by focusing on ways to keep them in a good state and turning them into interior accents.
49. Up The Fluff Factor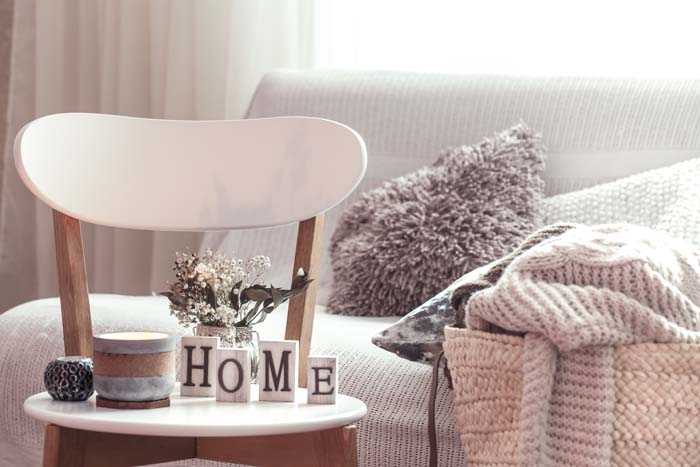 A fluffy throw pillow like this one is an inexpensive treasure. Added to a neutral setting, it will instantly turn the nook into a welcoming spot with a luxurious aftertaste.
50. Up Your Thread Count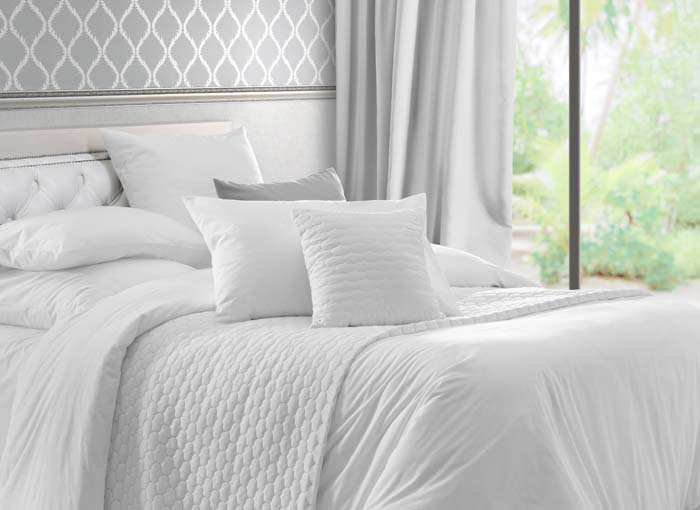 Increate the number of layers on your bed. That will quickly make the space look and feel like luxe.
If you want to stick to the thesis for simplicity, go for one color but different textures.

51. Update Old Fixtures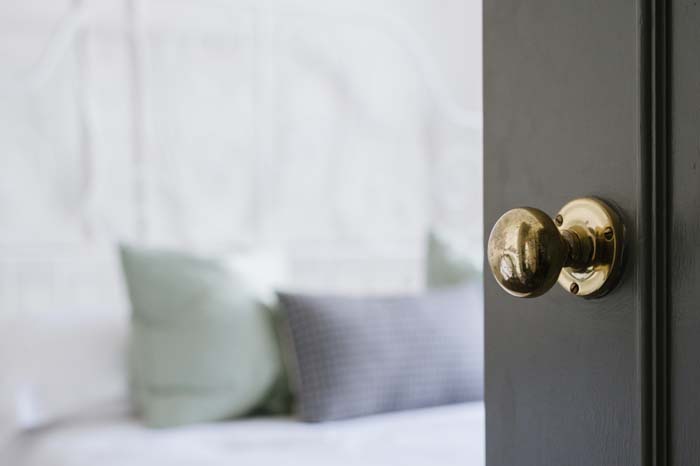 An easy and affordable way to uplift the look of your rooms is to change the hardware with a new one.
All knobs, handles and light switches can ruin the whole picture if they are broken, stained or already worn out. So go to the store and find pieces that are of the same finish.
52. Use Bookshelves For More Than Books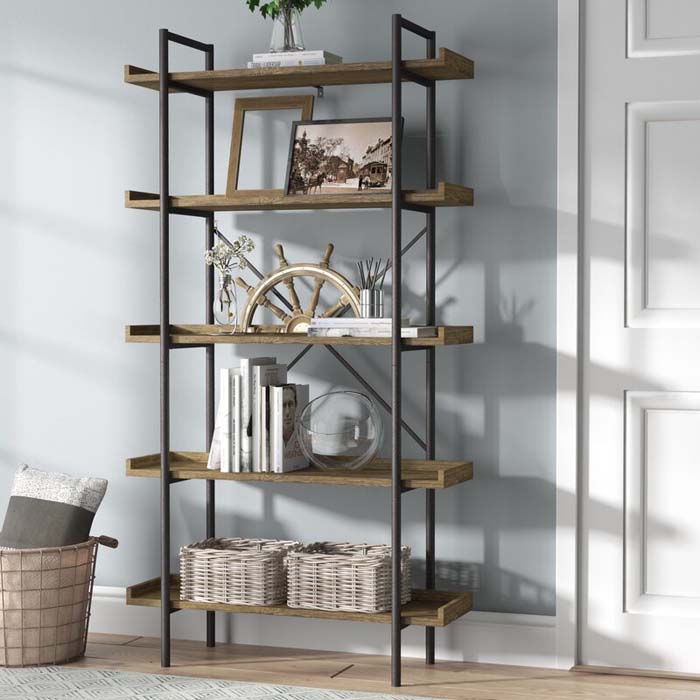 Repurpose the bookshelves into decor displays. The piles of books may create a cluttered look of the room.
Try changing them with large and stand-alone accents in the theme your space is decorated.
That can be nautical elements, farmhouse accents, vintage antiques, etc.